Best Antelope Shoes for a Chic Look Reviewed
last updated
May 16, 2019
Established in Tel Aviv in 1981, Antelope is a brand that's entirely focused on providing their customers with quality leather footwear that's comfortable, handcrafted and designed for the 21st century. With a wide range of available styles, you'll find the ideal model easily, and may even be tempted to purchase more than just one pair of shoes. You'll fall in love with their sandals and booties, and may even be tempted to choose a pair of chunky heels that'll look great, but feel even better. This list looks at the top models available, ranking them based on quality and customer ratings, giving you an easy to follow overview of the best choices out there.
In a Hurry? The test winner after 12 hrs of research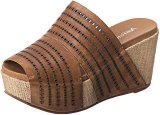 Style 751
Why is it better?
Platform Chunky Heel
Open Toe
Leather
Unique Design
In a
Hurry? Editors choice: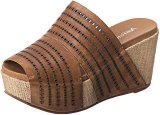 Test Winner: Style 751

12
Researched Sources
1259
Reviews Considered
12
Hours Researching
13
Products Evaluated
Materials
Shock Absorption
Style
Adjustability
Value
By Default
Top 10 Antelope Shoes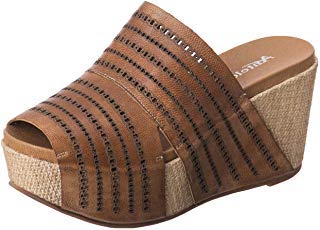 Platform Chunky Heel
Open Toe
Leather
Unique Design
Did you spend all day at your local Antelope retailer only to be disappointed because for some reason none of the shoes on the shelves jumped out at you as if to say "buy me"? We'll let you in on a little secret; Antelope has what they call website only exclusives. This means you can't find them in any store anywhere. Your friends will be envious and wonder where you got them because they've gone to the mall and the independent chains so many times but never have they seen a pair quite like the 751 platform sandals.
There's something about a platform sandal that can go either one of two ways, ridiculously tacky or fashion-forward and classy. You can be the judge which side of the spectrum this pair of Antelope shoes falls on. If you get them in black the symmetry is very attractive, and if you decide to go with taupe the small amount of contrast will draw lots of attention (good and bad, but mostly good).
Anyone else takes a look at this shoe and think it would look fantastic with a toga? Just us? Okay. Well, the basic design is the leather upper "wraps" around your ankle and foot in an unusual way. On the inside, there is no connection between the ankle and toe strap other than the sole, but on the outside, the leather continues as though it's caressing the outside of your foot. You will also notice an asymmetrical ankle, meaning one side is higher up than the other.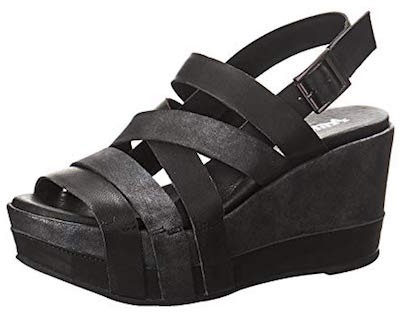 Classic Straps
Platform Wedge
Comfortable
Straps, straps, straps! A summer staple is sandals with one strap or tons of straps that will give you breathability and added fashion to any outfit you put on. The criss-cross pattern consists of two different colors, both a shade of taupe and the ankle strap is the darker of the two. The wedge platform is also two-toned with the forefoot straps reaching all the way down to the sole to give a charming and different look that is appealing to the eye.
As you'll notice when you progress through the list many of the finishes on Antelope shoes are brushed or raised but these gorgeous sandals have the smoothness that leather naturally develops during the treatment process. When you read the "About Us" section on the Antelope website it says that they only use the finest quality leathers to achieve the finest shoes they can possibly make. Each detail is handcrafted by their trusted shoemakers to give the silken finish that flows from front to back.
So what's your preference when it comes to securing your shoes so they don't have any chance of sliding off? If your answer is buckle you're in the right place but if you hate buckles go ahead and keep scrolling until you find what you like. The whole point of this guide is so you find your perfect pair of Antelope brand shoes. This specific style has an ankle strap that secures itself with a buckle that you can adjust the fit with as well, so you have the right amount of room to keep your ankles rub-free. It also isn't one of those teeny-tiny buckles that constantly slips out of your fingers which is a nice perk, considering that those small ones are the epitome of evil.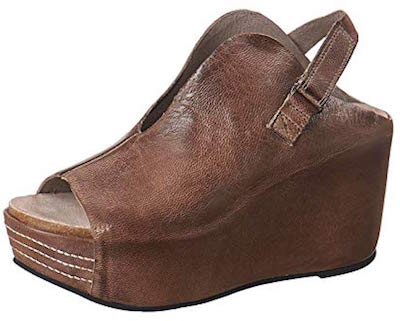 Leather
Velcro Closure
Peep Toe
Open Heel
Platform Wedge
If you've noticed lately that T-straps have become the "it" style but you're not on board, go ahead and get this style of Antelopes. They're basically the complete opposite! Your feet are completely covered except toes, heel and a small strip down your forefoot that stops about halfway. It's almost like wearing a low-cut shirt but for your feet! They're even labeled as "cleavage sandals" which is witty and hysterical.
Antelope shoes usually come in three different colors that are labeled as "black", "taupe", and "grey". When you look at the pictures without knowing the label you will probably wonder to yourself which is taupe and which is grey. It is strange but the grey actually looks like "dark brown" to regular people and those that are fashion/color obsessed will know the difference immediately. Taupe is actually a lighter shade that is brown mixed with grey even though it may be hard to tell how brown can make grey lighter. This is when Google is your best friend in case you want to get into the technicalities and details of it.
There really is nothing better than a fresh pedicure after a long winter of constant dry, cracked skin. You want to show off the beautiful glow that was hiding underneath the grossness and you can achieve this dream with your Antelope style 867! Just imagine it! Your beautifully painted toenails peeking out of the front, a sleek and beautiful design that leads the eye to your healthy, pink heel that is open to the world. Beware because once someone notices your beautiful shoes and matching beautiful feet you'll be bombarded with the inevitable questions of "Where did you get those shoes?" and "What salon do you go to?" It'll definitely be a confidence booster to hear all of the compliments from total strangers and even your closest friends and family.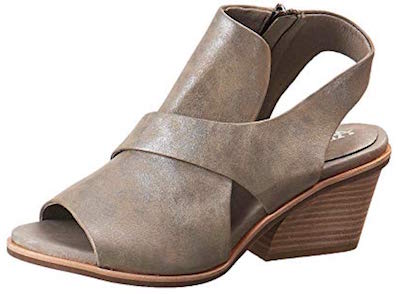 Metallic
Chunky Heel
Leather
Wood Sole
Cushioned
Does anyone else think back on their youth, and remember your grandma wearing shoes similar to this? The style of low heel, and oddly placed strap-wrap? You always thought you would never wear shoes like those because you would always wear your light-up sneakers and Heelys. Well jokes on us because now we love all kinds of shoes and these are an adorable classic that predates six-inch pumps and housewives. They're versatile and comfortable which makes them the perfect pair of shoes to always have on hand for days you don't want to wear heels but also don't want to wear dirty tennis.
No complicated laces and buckles here with the 520's so if you're one of those that are running to your car with shoes undone you can quickly pull up the zipper and be on your way. It also means that you have no need to worry about your laces falling apart and getting dirty, or the finish on your buckles peeling off. Zippers are heavy-duty, durable and a fan favorite. Spend less time worrying about your feet and more time worrying over your inability to manage your morning routine so as to not be late to work.
Woodgrain is gorgeous and gives a natural appearance to anything it is applied to. Take this beauty and stack it one on top of the other and voila you have what is called a stacked heel. This gives the appearance of a crepe cake, many many layers condensed into one small and beautiful package. You also have less chance of your heel busting off or breaking in half because like when you try to rip a phone book down the middle, there's just too much density for damage to happen.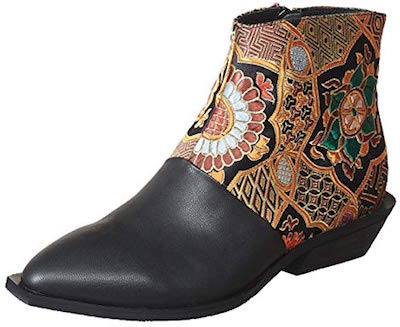 Cowboy Heel
Zipper Closure
Leather & Textile Upper
Latex Cushioning
Rubber Outsole
A style that shows off an intricate, eye-catching design is the perfect option to wear with a pair of skinny jeans, a skirt or dress. Mostly geared towards casual wear, this ankle boot will get you numerous compliments as it's an example of the perfect combination of quality leather and beautiful textile used in footwear. Regardless of whether you go with the black or taupe version, you'll definitely wear it with pride.
The lining used in the 394 is made with soft, breathable leather that's the perfect choice for spring and fall weather where you don't need insulation, but require some protection from the slightly chilly air. It will breathe well, preventing moisture build up, making it a great choice for days when you'll be spending a lot of time wearing your shoes.
In addition to a non-slip rubber outsole that does a great job at protecting your feet from impact on its own, the latex insole in the 394 ensures that you get a soft feeling underfoot and that you don't become tired, even if you've spent hours standing and walking.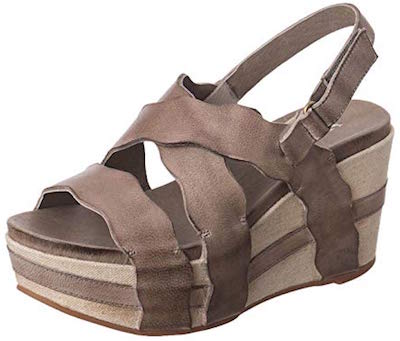 Leather
Peep toe
Platform Wedge
You made it to the end, which either means you loved every single pair and wanted to see more or hated the rest and are hoping you'll like these. If you took an interest in the 819's, then you will like the 860's as well because of the similar two-tone design and continued straps to the sole. They also have the velcro strap (hooray) although it's slightly skinnier than the 819 strap is, which could either be a blessing or a curse. The platform and wedge is also the standard three-inch height for the majority of Antelope heels.
Sadly, no we aren't talking about scalloped potatoes but we are talking about the wavy edges that the front straps have. Like those fancy scissors that we always wanted to use in pre-K and Kindergarten because they gave the paper pretty edges so you always had to rush to get them first before they were gone. Except we're pretty sure Antelope didn't use the wavy scissors, they were known for being ridiculously dull, it's pretty obvious they used some kind of X-Acto knife or something or other to tastefully cut the leather strips.
It should come as no surprise that all of Antelope's shoes have some sort of cushioning in the insole, but they also have another main factor; latex. Why? Because latex is durable and flexible, making it one of the most used materials in everyday life thanks to its many uses. Not only that, but it is also very stretchy and can adhere to other materials like leather. The latex insole is coated in a layer of brushed on leather to give the beautiful finish we've noticed in every pair of shoes prior.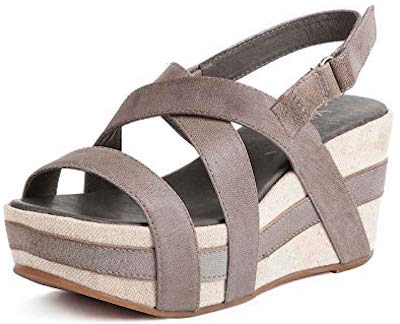 Cross Design
Leather Straps
Leather Insole
Multi-color
Velcro Closure
It's a little disappointing that the 819 style is so low on the list but that's only because it's a new arrival and not many have gotten to wear and fall in love with it yet! Just look at the use of dual colors and crossed straps that reach all the way down to the sole (or do we mean soul? ha, get it?). It doesn't matter which color you get, black or grey, both are highlighted by the fair, cork platform and shine of the leather.
Since the 819's are from the most recent summer line, the base design is "open" meaning they show off as much of the feet as possible without deterring from the strappy look Antelope is revered for. You have a plain strap across the toes, two crossing straps on the forefoot and then one strap that wraps back around the ankle (otherwise known as slingback). Thanks to this you get lots of air flow to prevent stuffy shoes that cause muggy feet.
We may be a dying breed, but those of us that still prefer velcro over everything else is still around and kicking. We fight the good fight every day over annoying laces, teeny buckles, and itchy elastic straps that annoy us to no end. Velcro may not be pretty and decorative, but it is constructive. We can adjust and adjust all we want to get the absolute perfect tightness around our ankles! No more "too loose, hurt myself status" and no more "too tight, hello blisters." Pro tip; if your velcro becomes less sticky over time, it might just be dirty and full of hair. Use tweezers to pull out the gunk, and they'll be good as new.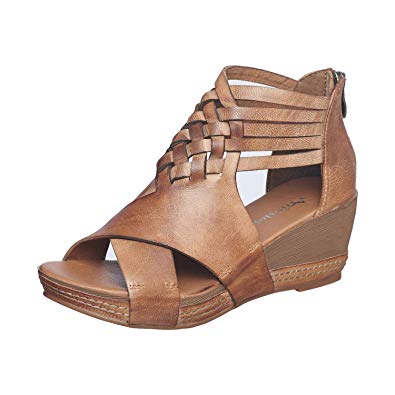 Suede Upper
Open Toe
Wedge Heel
Interwoven Straps
Ankle Wrap
One of our favorites is the 462 wedge heels that have a slight two-tone variance and beautiful craftsmanship all throughout the shoe. Antelope took great care in putting together this design so to remain true to the artist's original vision when sketching it out as inspiration struck. The edges were purposefully weathered to give the leather a more natural appearance in essence of how it looks before treatment and having the edges buffed. The beauty is in the eye of the beholder and our eyes say "wow."
Majority of the time we don't want to see the seams that hold our clothing together, but there are other times where it is so tastefully done it seems like an added accent rather than a necessity. That is exactly what is going on with the sole on this wedge.
The interwoven design on the front gives these sandals a unique look that will add a touch of fashion to any outfit whether it's a pair of jeans or a dress.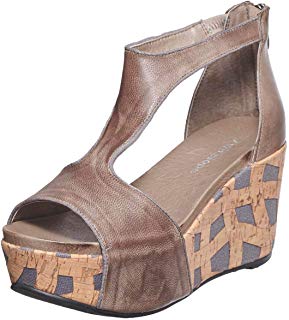 Oiled Leather
Brushed Upper
Zipper Closure
Rubber Sole
Cushioned
Another cute option in a platform wedge heel is the Style 829. With a patterned platform wedge, a t-strap upper, and a zippered back. The leather upper is smooth and breathable and the latex cushioned insole is comfortable for long days.
The latex cushioned insole is coated in a smooth breathable leather that is super comfortable and molds to your feet. The ankle wrap helps to secure your feet and makes it easier to walk around for long hours. The zippered back makes for easy on and off and adds for a little extra flair.
So, if you decide to choose black or end up going with khaki you should notice that there is a slight variation in color between the upper and the forefront. For one thing, it is mainly due to the difference in materials; leather and horsehair. Both hold colors and dyes in different ways on a molecular level (because science) which gives the design a unique and fashion-forward appearance. Another reason behind this is because of the fact that one of the trends lately has been "highlights" so the darker shade highlights the lighter shade and vice versa.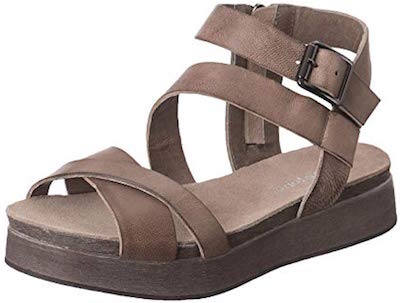 Brushed Leather
Oiled
Cushioned
Scraped Sole
Hand-dipped
Tired of your plain old Birkenstocks and wanting something a little more "glam" or "fashionista" worthy? We found these super cute non-heeled Antelopes that have multiple straps and are just so comfortable. You've got two available colors, although you should be able to take a guess what they are (hint; taupe and grey), that will match just about any outfit combo you can think up. Although, it probably wouldn't be the best idea to randomly throw together whatever colors and patterns without thought because then people might think you're crazy.
Everyone loves a good pair of sandals that aren't all complicated with weird laces and nothing to keep them on but your willpower. These are exactly that! You have the inside ankle zipper that is connected to two straps that wrap around and meet on the other side. These types of enclosures make it easy access to pull on the sandals and take them off again without any extra effort, which makes your life simpler and reduces stress (no more getting angry because you want to relax but you can't get the dang shoe off).
So, wait. Didn't we just get done talking about how there's a zip-up closure on the inside of the ankle? Yes, we did. There is also a buckle on the other side, and to answer your inner question; yes it is functional. So if the ankle strap is feeling a bit too tight or is slightly too loose then you can adjust it for the best possible fit. It also adds a little flair and gives a charming bit of character to the overall appearance of the sandal.
Criteria Used for Evaluation


Materials
Since its founding in 1981, Antelope has been committed to designing footwear that's made with the highest quality materials available. The leather that they choose for their designs is the softest and finest one can find and is always hand-cut to ensure that no damaged or sub-par pieces make it into the final product.
Their models feature different types of leather so you can choose from solid neutrals to flashy colors, and even prints that'll draw the eye to your footwear, complimenting your most fashion-forward outfits. However, overall, there are two types of leather most often used in their footwear:
Smooth: durable, easy to maintain and great for all-year wear, smooth leather is most often chosen by those who are looking for practical footwear that feels and look luxe. It'll stand up to moisture and stains more efficiently than brushed types, and can even be worn in wet conditions if it's adequately protected beforehand.
Suede: also a type of genuine leather, but with a napped finish, suede is often used in footwear and clothing because of its softness and comfort. It's a highly breathable, more casual type of material, but in the right cut, it can look just as put together as a pair of full-grain pumps. Its downside, however, is that most often it won't stand up to rain or snow, and will need ample protection as well as a more complicated cleaning routine.
Most outsoles on Antelope shoes are made with rubber, which is a great choice thanks to its many properties, including lightweightedness, slip-resistance, shock absorption as well as low cost. It's the best choice for most surfaces, including concrete on which it won't deteriorate too quickly, and it can even protect you from falls and slips on wet tile or hardwood, often encountered at one's workplace or home.


Shock Absorption
The best thing about footwear in the age we live is that it makes use of technology that was unavailable just a few decades ago, making it not only more beautiful but also so much more comfortable to wear. Cushioning, or shock absorption, is one of the fields in which most advancements was made, and today you'll find that even a pair of heels or platforms can feel like walking on clouds.
We rest our entire body weight on our feet, and with every step we take, we put that weight on a small part of our bodies that have to absorb the generated shock. With just a few steps a day, this wouldn't be a problem, but the reality is that a huge portion of us walk (or at least should walk) more than 8000 steps daily. If you happen to stand a lot, either due to work or other reasons, you may find that you become extremely fatigued at the end of the day, with feet swollen and sore.
The best possible footwear will, thus, include some type of shock absorption. A rubber outsole is often a good start, as it will soften each landing, but it won't be enough in the long run. That's where a good midsole comes in.
Antelope uses latex rubber for this purpose, and this is an excellent choice. Stretchy and pliable, it'll protect your feet, all without compromising the fit and feel of your footwear, eliminating the need to spend additional money on insoles that need to be changed every three to six months.


Style
A brand that puts a lot of thought into providing you with a variety of high-quality footwear options, Antelope is a great choice for those looking for great looking footwear that won't go out of style in less than a year. With a huge number of models available, you can shop for almost any occasion, from casual, to formal, and even to home wear. Of the several types of women's shoes they have in their offer, these are the most common:
Ankle Boots: Ideal for transitional weather conditions, a pair of ankle boots can be a great choice for spring and fall or even warm winters. They combine the best of two worlds - with the sleek lines of low cuts, and the added protection and warmth of boots. You can choose one of the numerous models, ranging from Chelseas, western-inspired models, high heels, and even wedges and platforms.
Boots: Warmer and more sturdy, these are made for those in search of winter appropriate footwear when added insulation is a must. Though the range of models is quite smaller than that found in ankle models, these still offer beautiful designs that can easily be dressed up or down, depending on the occasion.
Mules and Clogs: Having become immensely popular in the last year or so, mules and clogs are a great option of comfortable footwear that's incredibly practical, highly stable, and breathable thanks to the open back. Choose between high heels, wedges, and flats for a fit that'll serve you best, and enjoy a pair that you'll happily wear for years to come.
Ballet Shoes: Ideal for those in need of versatile footwear, ballet flats can be worn both with jeans and dresses, and the models made by Antelope boast luxurious uppers for a sophisticated look and feel.
Flats: Whether you prefer lace-ups or slip on, a good pair of flats is a must have in anyone's closet. Regardless of whether you go with a closed or open style, you're most likely to reach for this type of shoe daily, both for professional and casual wear.
Heels: Last but not least, a pretty pair of heels is irreplaceable in any woman's closet. Although not the most comfortable option for long days, they'll elevate the style of any of your outfits, and are the most appropriate footwear for formal and professional settings. A simple black or nude pump is always a good option, but you can also choose something a bit more flashy to show off your impeccable taste.


Adjustability
In addition to using high-quality leather to make their footwear, Antelope also designs their straps, buckles, and zippers to bring you unique options with the best possible adjustability you'll find.
Though some styles only feature a zipper, you're most likely to find them comfortable enough after just a few hours, as the combination of soft leather and quality hardware goes a long way in providing you with an exceptional fit.
If, however, you have a wide foot or a high instep, try to go with one of the models that has adjustable closures - either through straps or laces. You'll find that the adjustability factor will contribute to your comfort, and you'll enjoy a well-fitted model that won't cause problems and discomfort that we so often put up when we want to look good.


Value
If you're looking for cheap footwear, Antelope shoes are probably not your best bet. Even when discounted, they're likely to be more expensive than the average pair, and this is mainly due to the manufacturing process and materials used in construction.
Nonetheless, you should note that a quality pair of footwear can be more than worth the investment, seeing that you're likely to be wearing it for years to come. All you'll have to do is take good care of it - cleaning it regularly and conditioning the leather when necessary - and you'll find that even your most worn pair will look as good as new.
Although with Antelope you know the quality you will be getting, you should take style into consideration when shopping, as it may determine whether a certain pair is the best choice for you. If you are looking for a one-time investment, try to opt for classic models that won't become obsolete when next season's styles are made available. Black or neutral colors are always a great choice, as are classic cuts such as pumps, ballet flats, oxfords, and simple ankle boots.
Expert Interviews & Opinions
Most Important Criteria
(According to our experts opinion)
Experts Opinion
Editors Opinion
Users Opinion
By Default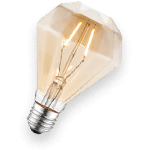 Leather Care
Caring for leather will keep your shoes supple and soft, and extend their lifespan, and only takes a few minutes a couple times every year!
Leather conditioner will help keep your leather soft, and prevent cracking. It can be applied every 3-6 months.
Shoe protectant sprays will help prevent water or liquid from staining leather, and is applied just before wearing your shoes outside.
Stylish And Trendy!
Antelope's line of footwear is a prime example of a brand that has handcrafted style in their shoes, with every detail reflecting the love and attention to detail that was woven into the design.
Antelope footwear can be paired with so many different styles of attire or trends, and make for a great classic, or go-to pair of shoes to add to your collection!
Other Factors to Consider


Bottom Line
Anyone that loves shoes knows the struggle of someone who doesn't understand and how they always ask why you have so many of "the same shoe". They aren't the same! There's something unique and different about each one no matter how similar their outward appearance may be. There's an extra strap on this one, a shorter heel on these, and this pair has buckles instead of zippers! It gets tiring getting constant grief about your shoe obsession but just know that your shoes will always, always love you. But please don't go giving up your friends and family because of a pair of shoes, no matter how cute  they are!
Frequently Asked Questions
q:

How do I clean Antelope shoes?

a:

Considering that their brand pretty much only makes suede shoes, then it's easy to guess that you would clean them the same way you clean anything else made from suede. Thankfully, if you're like a lot of us and don't own anything suede, Antelope has a blog on their website giving simple, but effective, ways to clean your shoes and keep them looking new. You should get a protectant made for suede and leather shoes so that you can protect them from things like rain.
q:

Where are Antelope shoes made?

a:

This question is a good one considering that a lot of big-name brands have their products "Made in China". Not Antelope! The company's origins lie in Tel Aviv, Israel, where the founders made it their mission to find only the very best materials and craft them into what can only be described as the highest quality shoes to ever be seen in 1981. Antelope has spent the last thirty-seven years upping their game with each new pair of shoes they make that are constantly being inspired by countries around the world. They remain true to their origin in Israel, but opening stores worldwide.
q:

Are these shoes waterproof?

a:

Not out of the box, and if you've gone with a suede option, your best bet would be to keep it away from rain and snow. Their smooth leather boots, however, may stand up to the occasional shower, as long as you've applied appropriate protection before wearing them.
q:

Are Antelope shoes comfortable?

a:

If you're like every other sane person out there your online purchases are not only based on how the product looks, but by what the other customers are saying about it. When it comes to Antelope, you can bet that those reviewers are raving about how much they love their shoes and how comfortable  they are. Overall each pair of shoes they make is always equipped with a padded insole to keep you comfortable. You can go straight from work to that late lunch you promised your mother-in-law to dinner with the pals.
q:

How does the competition stack up to Antelope?

a:

As we revealed, Antelope makes each of its shoes by hand. This is not common among any of its largest competitors and for this reason, Antelope has remained a leader in the marketplace. When you buy from Antelope, you can know you are getting a unique product built just for you!