Sorel Joan of Arctic II Chelsea boot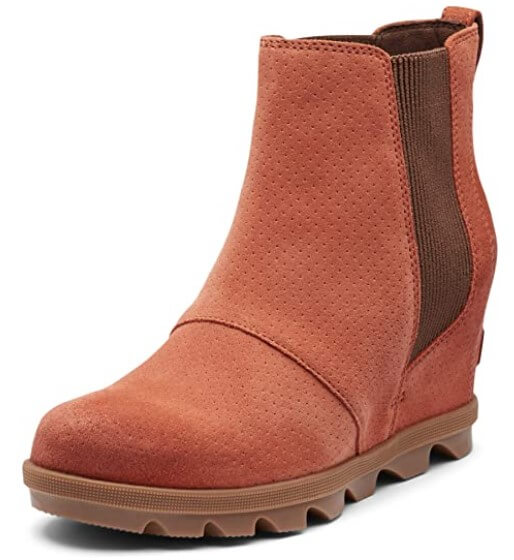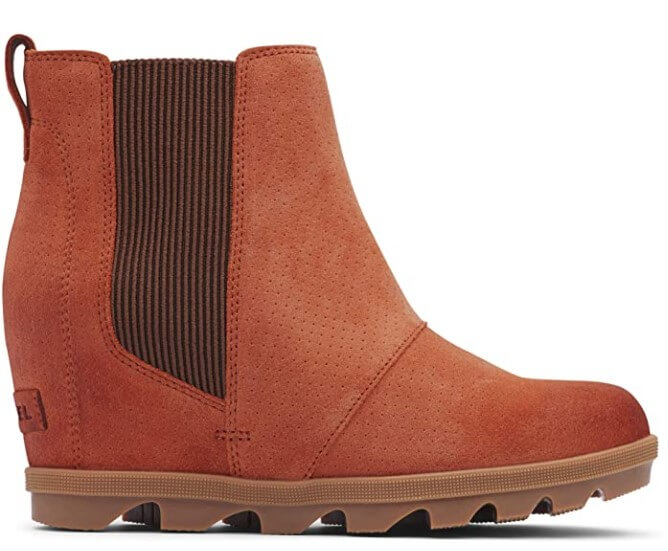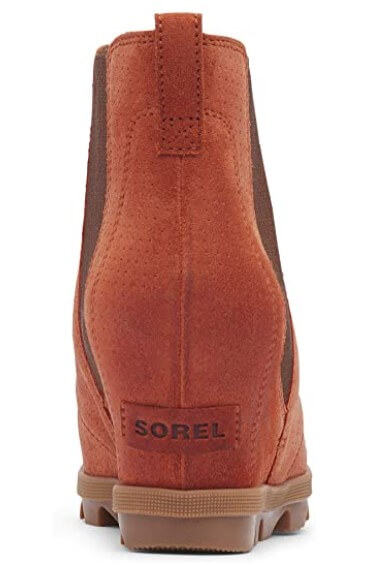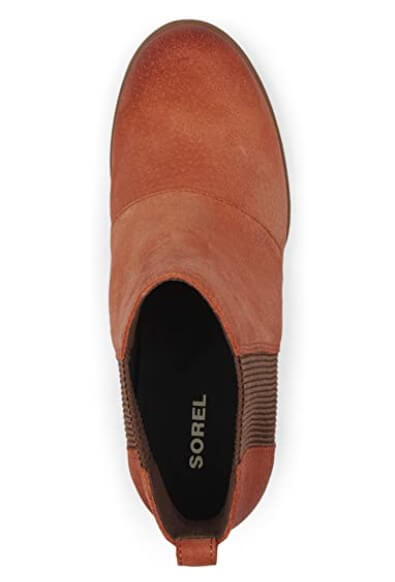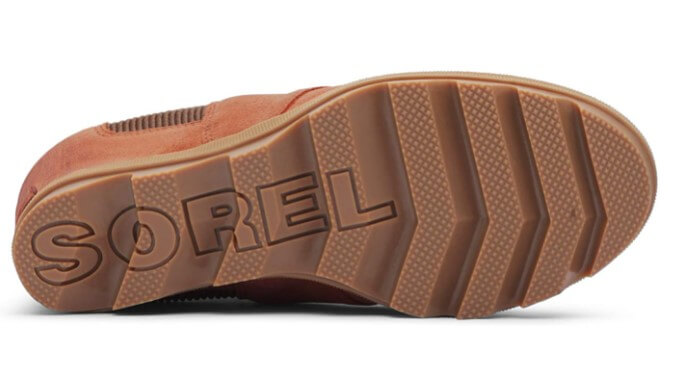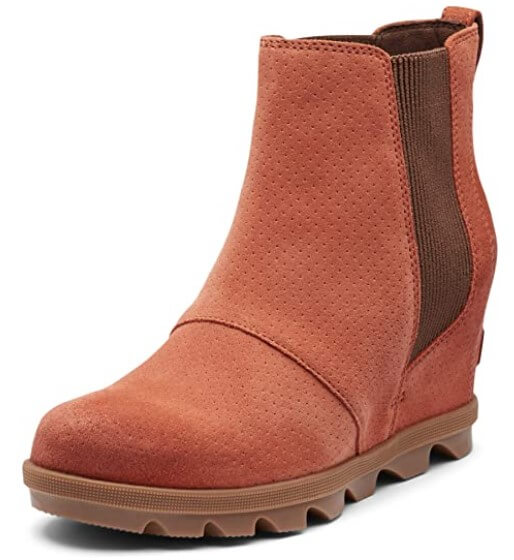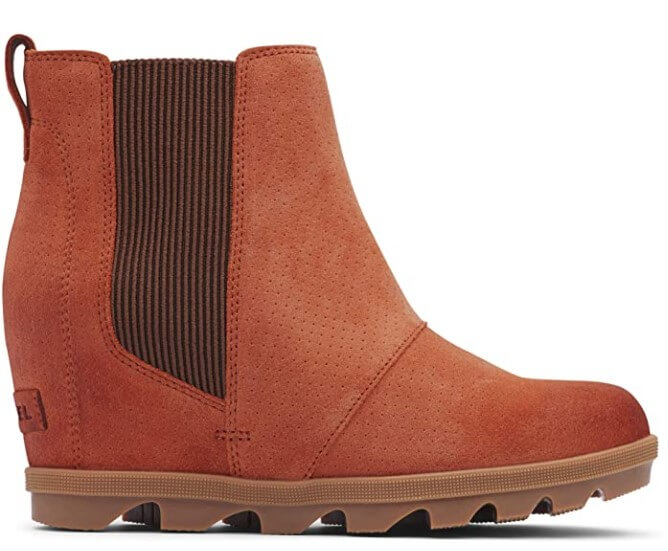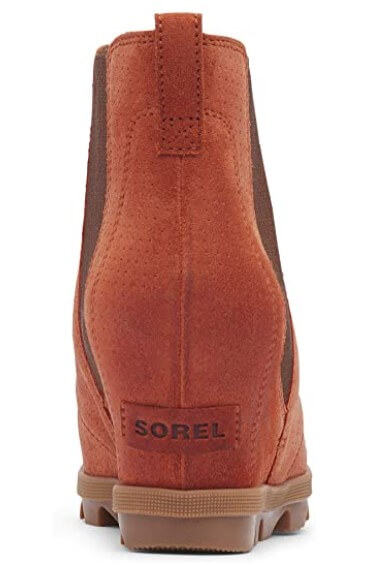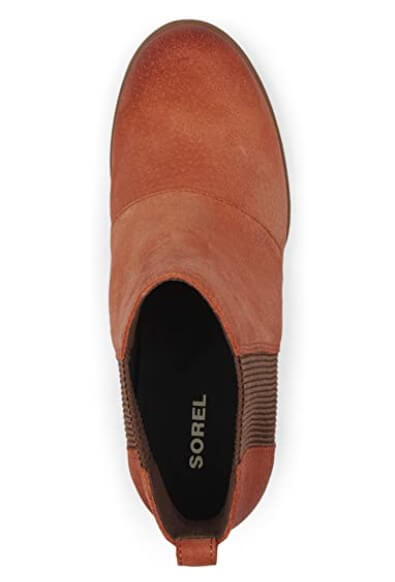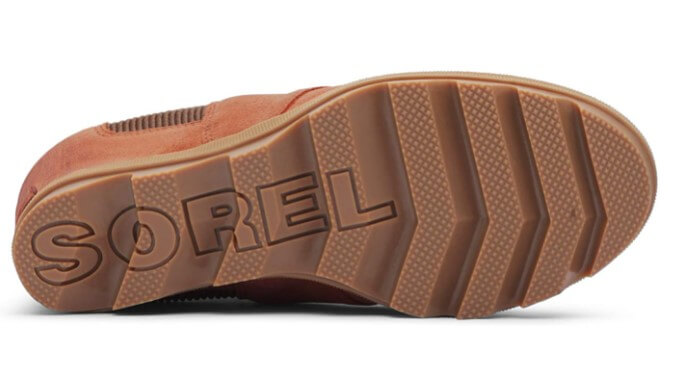 Our Conclusion
Sorel
, a brand that creates robust footwear for people who go the distance. A relatively young brand but are they mighty; their stylish and innovative designs have gathered a nice following. Their quality footwear is storming the market and leaving quite the impression.
Finding boots that are both deliciously stylish and also versatile can be a task in itself.
Chelsea boots
are an absolute winner, they offer style, grace, versatility, and you can wear them all day. The Chelsea boot is one boot that never goes out of style; no, this classic boot will forever be a go-to for most women.
Sorel's Joan of Arctic II is a fiercely beautiful boot, offering style, comfort, and durability. This cute bootie is a classic beauty that is versatile and effortless; it will provide you with the perfect finish to just about any outfit.
Pros & Cons
There is a bit of a breaking in period
Key Features
Design
The Chelsea boot style does it for me; it's stylish and versatile and oozes sleek appeal. The full-grain leather offers water resistance and provides better durability, all while being easier to maintain.
The hidden wedge is both flattering, for it offers a nice amount of lift, extending the legs giving you that slight amount more height without taking away the comfort. This little bit of secret style is a BPU-PU wedge that also helps with shock absorption, perfect for wearing these boots for an all-day event. The great thing about a wedge is that the heel is supported right down the stretch of the foot, so it doesn't leave any weak points.
The slip-on easy access boot is great for an easy on/off and offers a stretchy detail that is both an excellent feature point of the shoe and gives you a nice breathable amount of room for your ankles, especially if you want to wear
thicker socks
with these boots.
The outsole is rugged and tough, offering incredible traction and a nice bit of an edge to this relatively smooth-looking boot.
Comfort & Cushioning
A wedge, I think, is always a comfier option than a heel.
Wedges
offer that bit more support to the entire length of the foot rather than the block heel. They benefit from a removable molded PU footbed that provides flexibility and an added bit of comfort.
The roomy opening not only adds breathability but also makes for a comfortable entrance. The full-grain leather is another example of the quality that Sorel has gone to with these boots, it's a nice soft leather that allows your feet to move, and it eases over time, making it not too stiff.
Cost vs. Value
'Rip it off like a band-aid,' my advice for looking at the price of the Chelsea II boots, they are expensive, and there is no getting away from that, but in the grand scheme of the 'Chelsea Style' boot, they fall in the mid-priced section, it's shocking just how high the prices of this style boot go to.

The reassurance you can take from these boots is that they will last for a very long time and be a boot you can wear with just about anything. Quality materials come at a price, especially when the brand is a respected brand, too; you're not going to be looking at paying small bucks.
Our Verdict
Sorel's Joan of Arctic II is effortlessly stylish, and the hidden wedge adds more flavor to these boots, already appealing aesthetics.

The versatility of these boots is a key selling point as you can pair them with just about any outfit, and they work well for any occasion. The price is relatively mild with regards to the average Chelsea-style boot. They are durable, comfortable, and versatile, the perfect combination for a Chelsea boot.
Comparison to Previous Models
If the Joan of Arctic II Chelsea boot is slightly out of your price range or perhaps doesn't quite tick the boxes for you, fear not; there are plenty of other options out there, and below I have picked two further boots that I think might tickle the tastebuds.
Calvin Klein Demmie - A different style Chelsea boot to the Sorel Joan of Arctic II, the Calvin Klein Demmie is a low heeled slip-on boot. This elegantly stylish boot has an almond toe silhouette, leather, and textile uppers and has a beautiful mirror edge going across the heel line. At an incredibly affordable price, the Calvin Klein Demmie is an absolute winner.
Dolce Vita Caster H20 - Another daring style and one that you will either love or hate, me, I love it. It's daring, bold, and not your average Chelsea boot. Made with leather and suede uppers, the water-repellent sole is just another benefit to this versatile boot. This pull-on bootie with elastic gore panels is an absolute eye-pleaser, and coming out in at a considerable amount less than the Arctic II Chelsea boot, they are worth a look!
Subscribe to our Newsletter