New Balance 481 V3 Trail Running Shoe
You'll be hard pushed to find a trail-runner that combines an all-terrain outsole, soft cushioning, and superior comfort like the New Balance 481 V3 trail running shoe.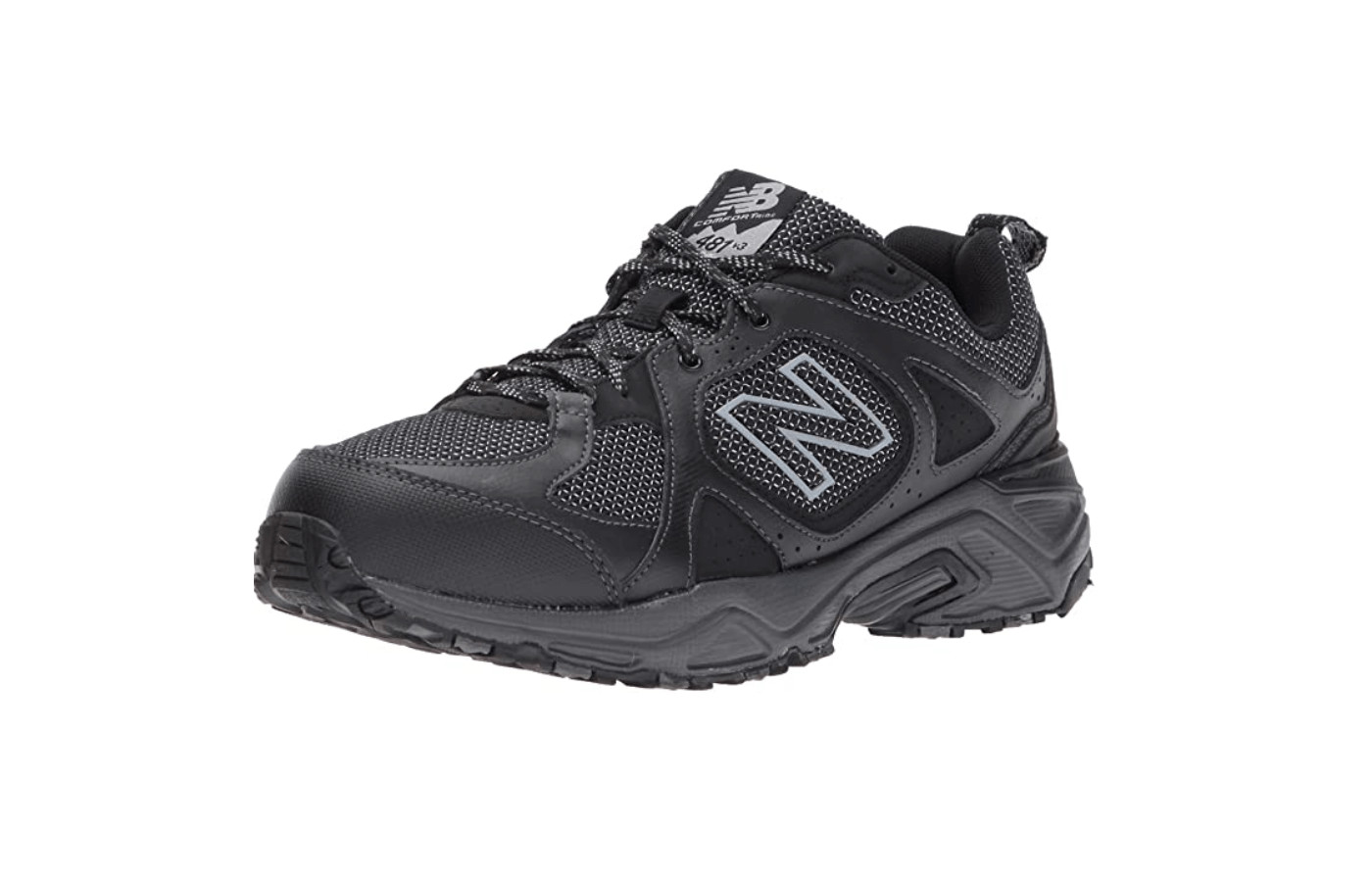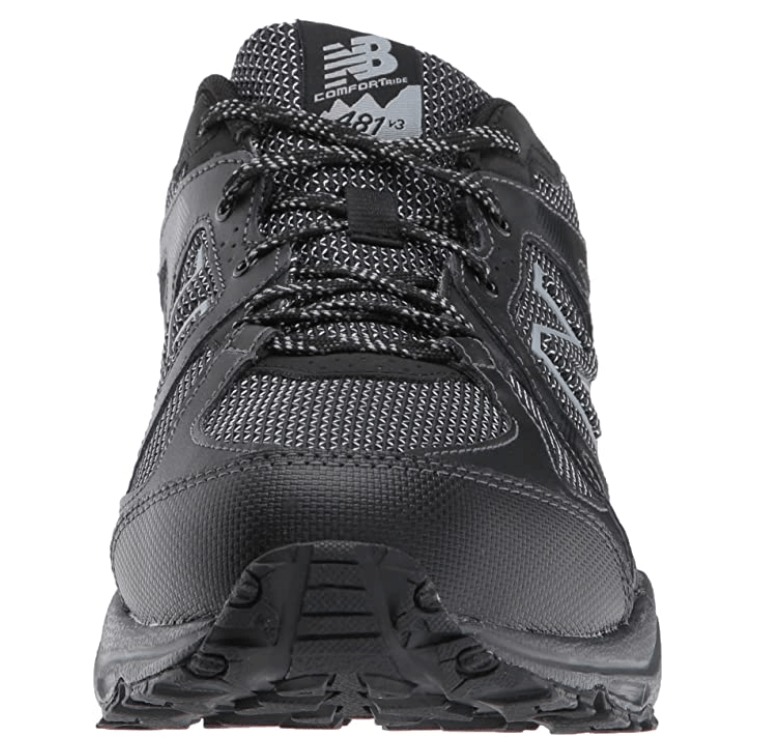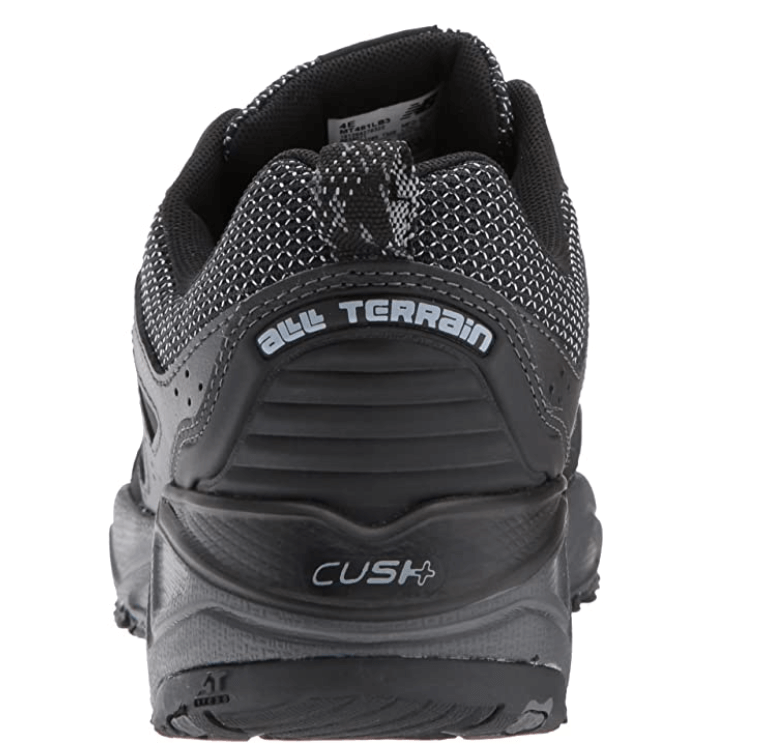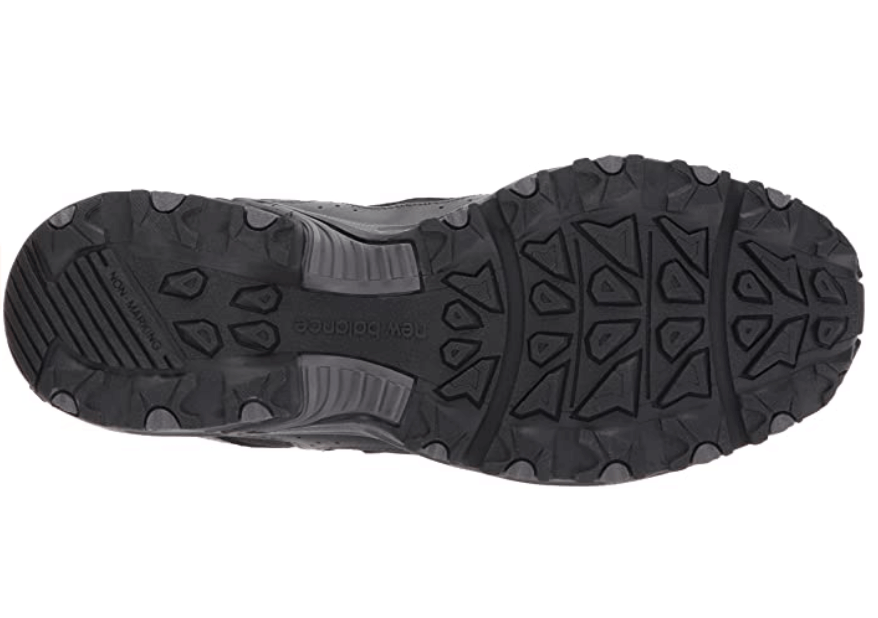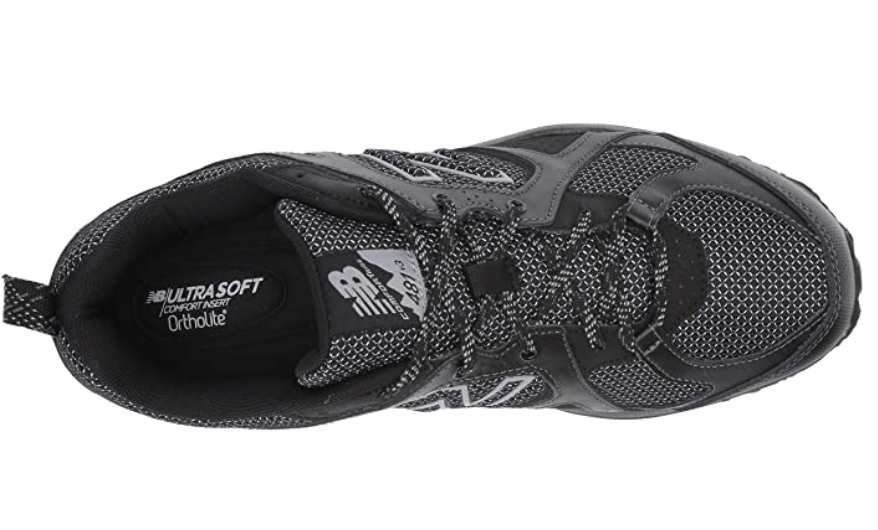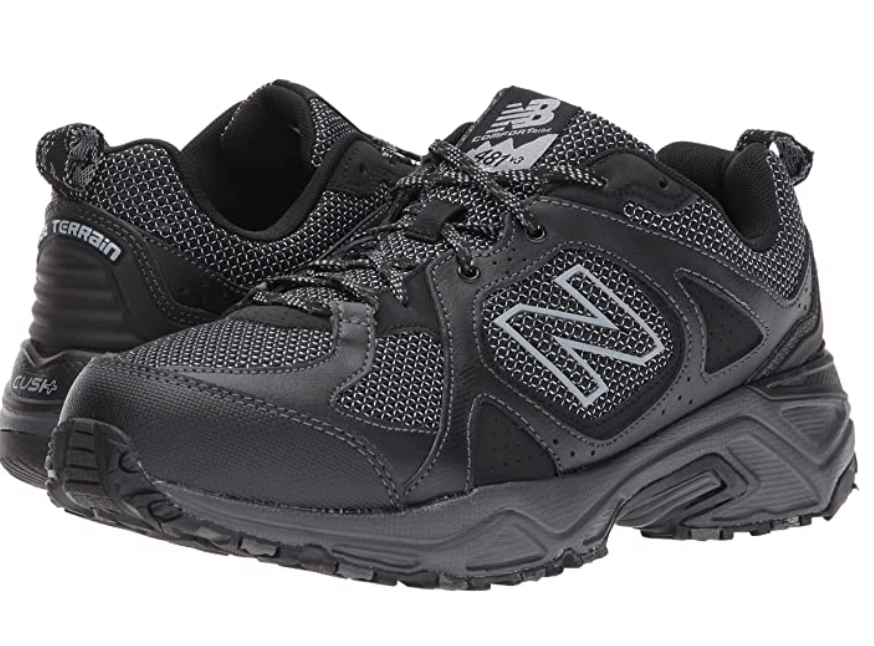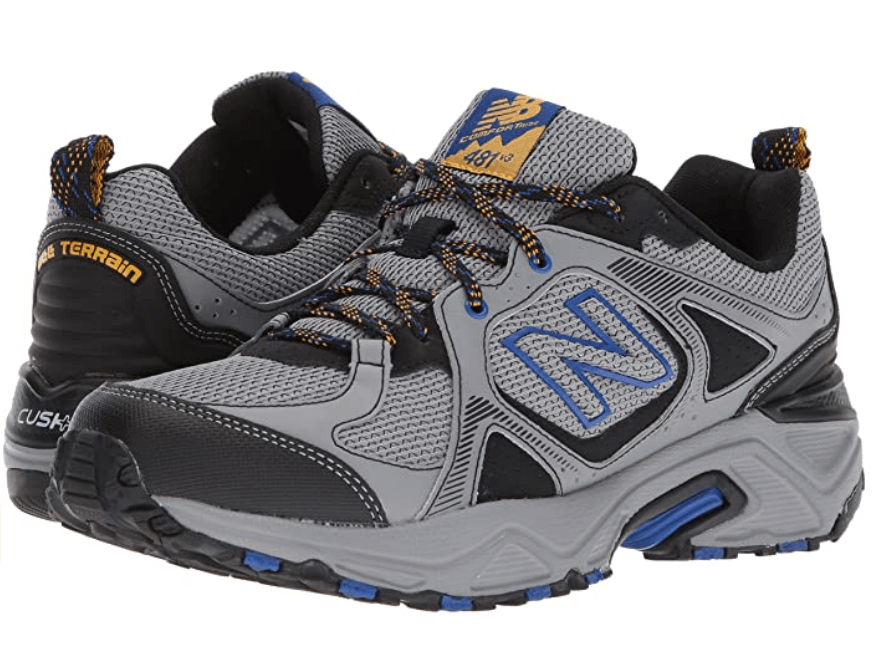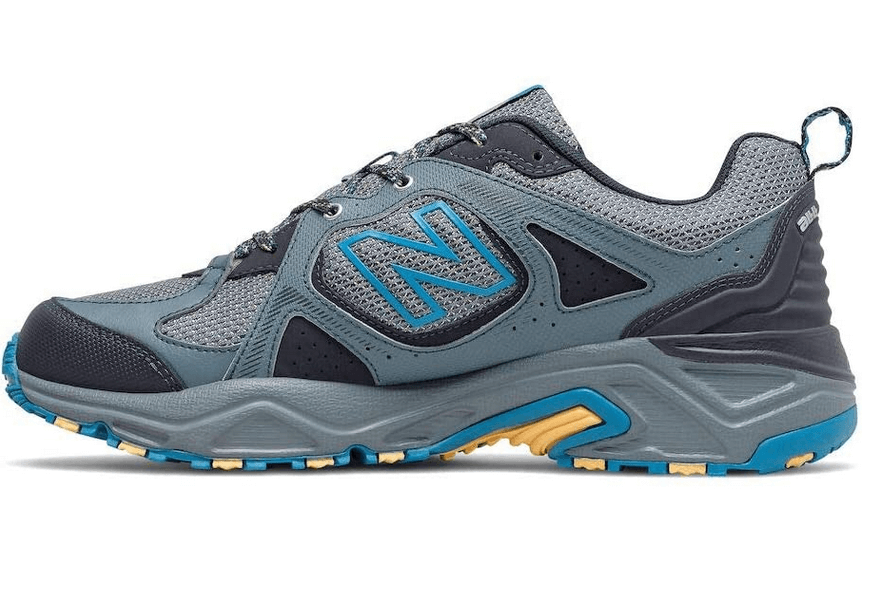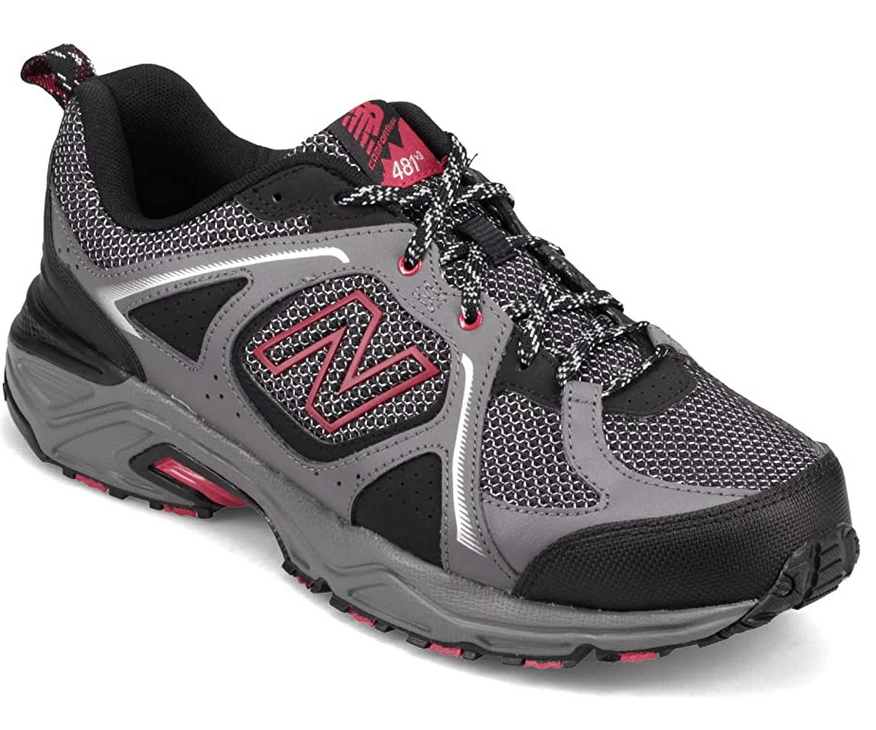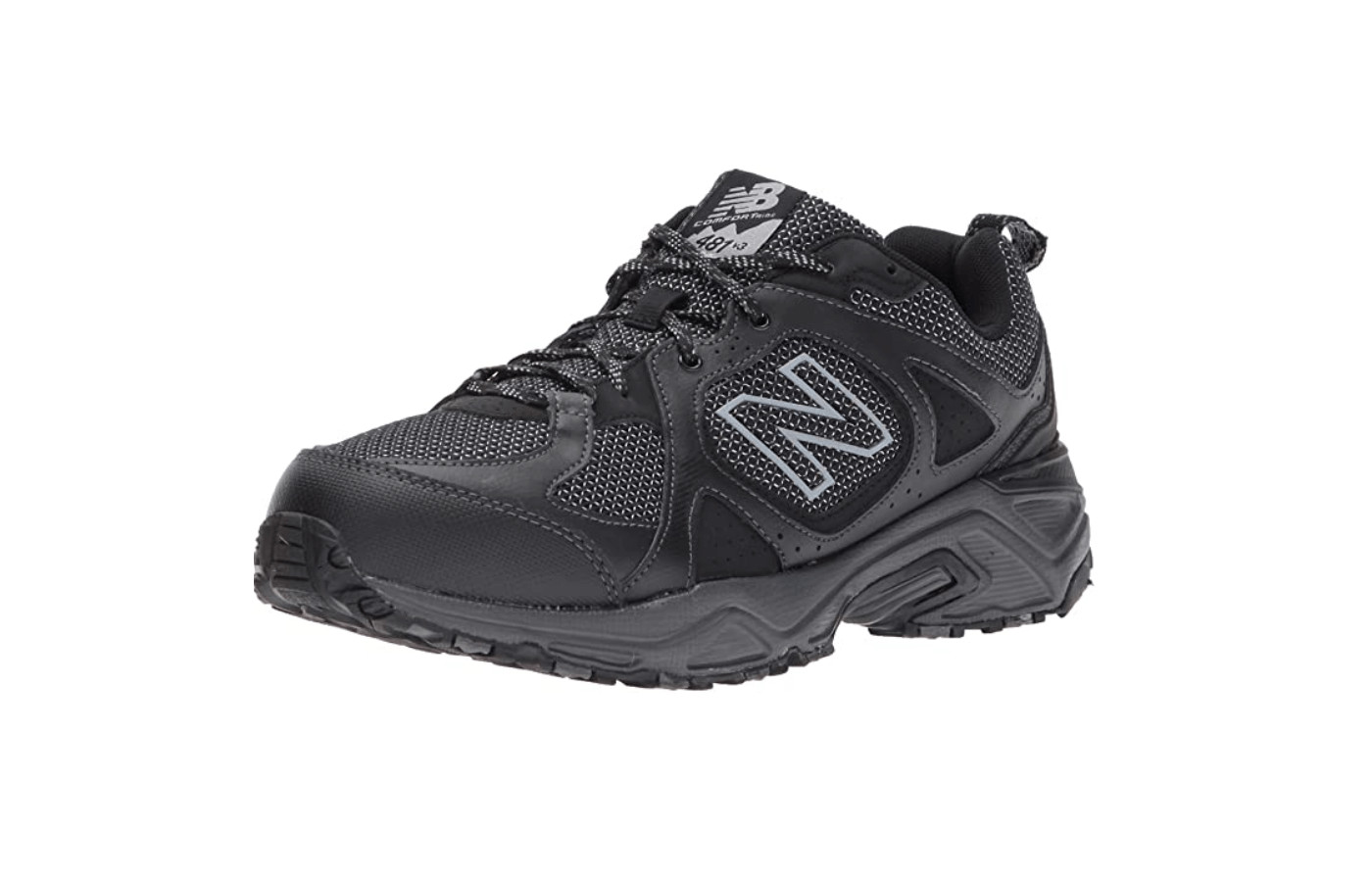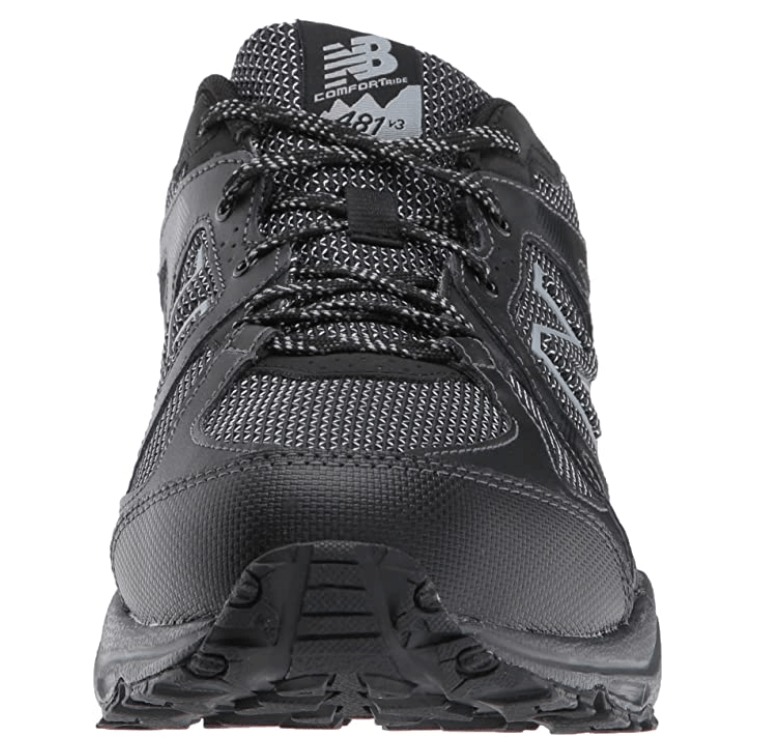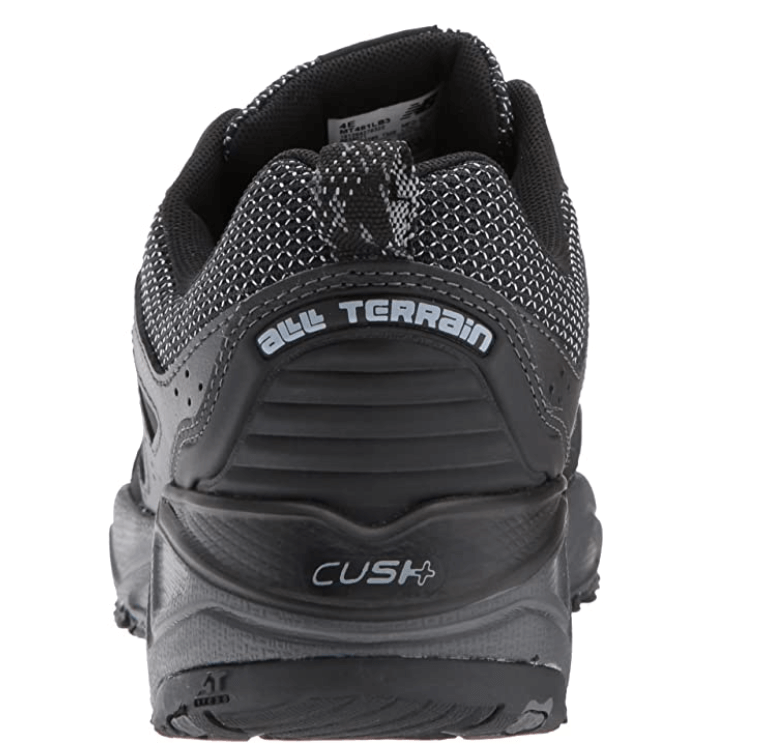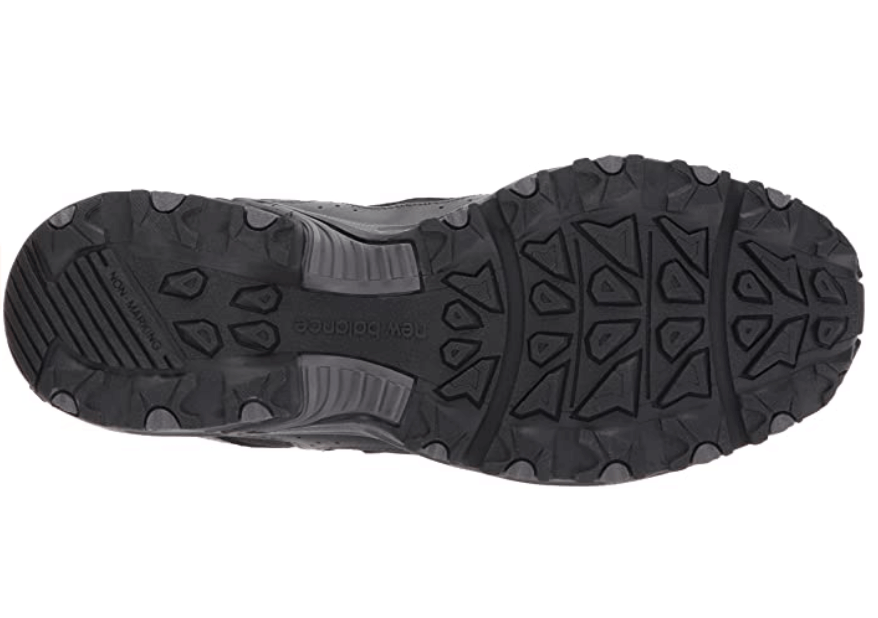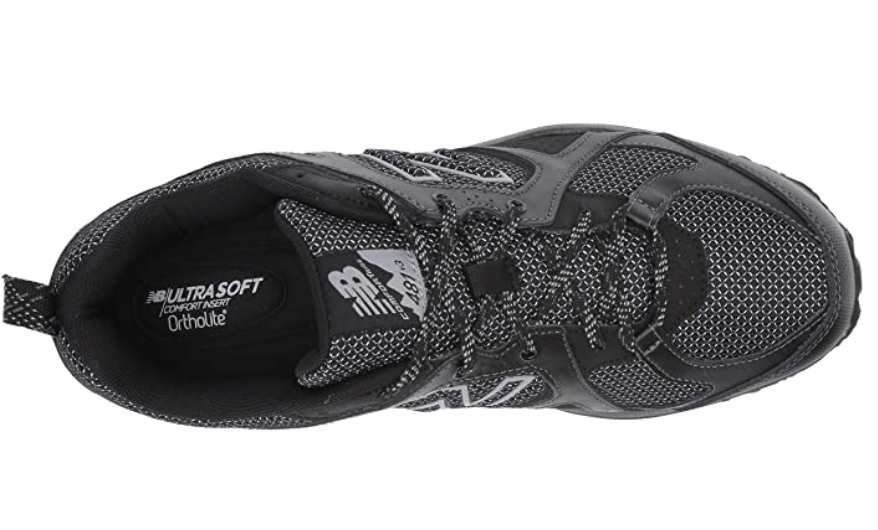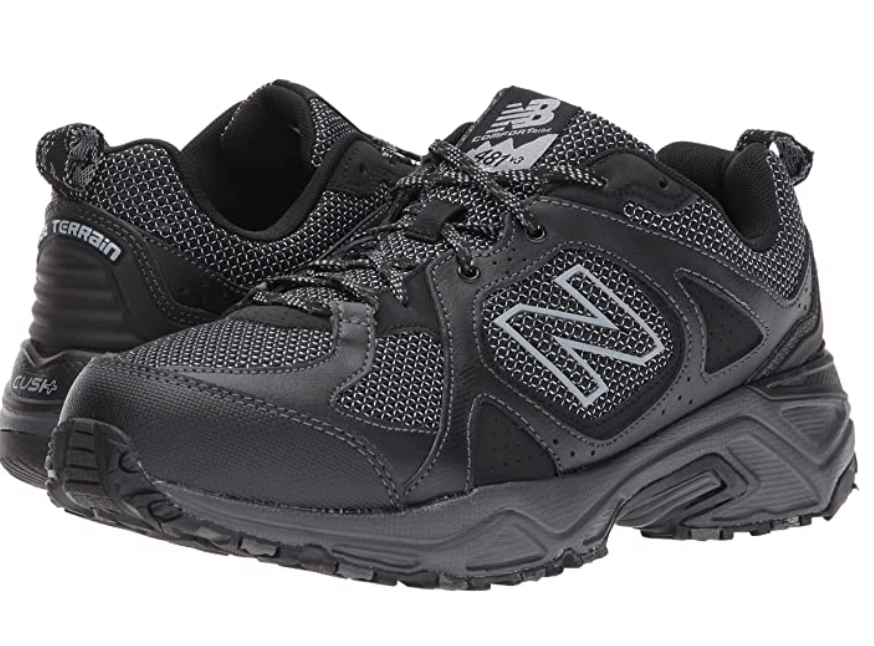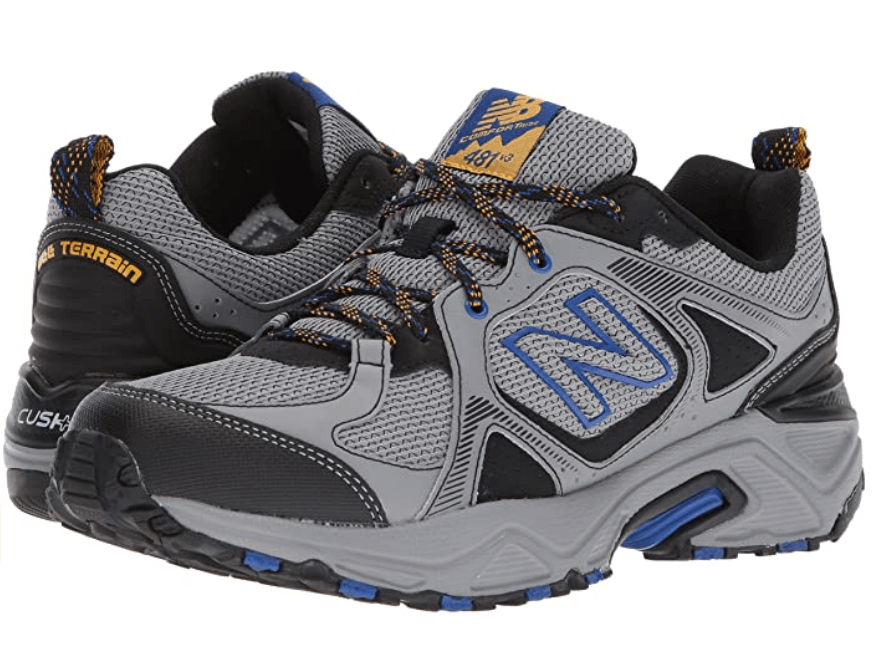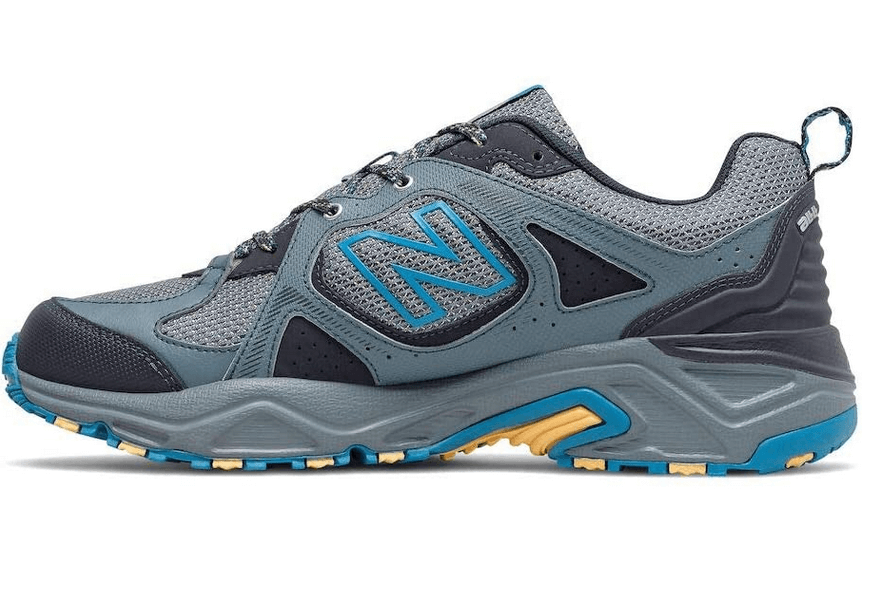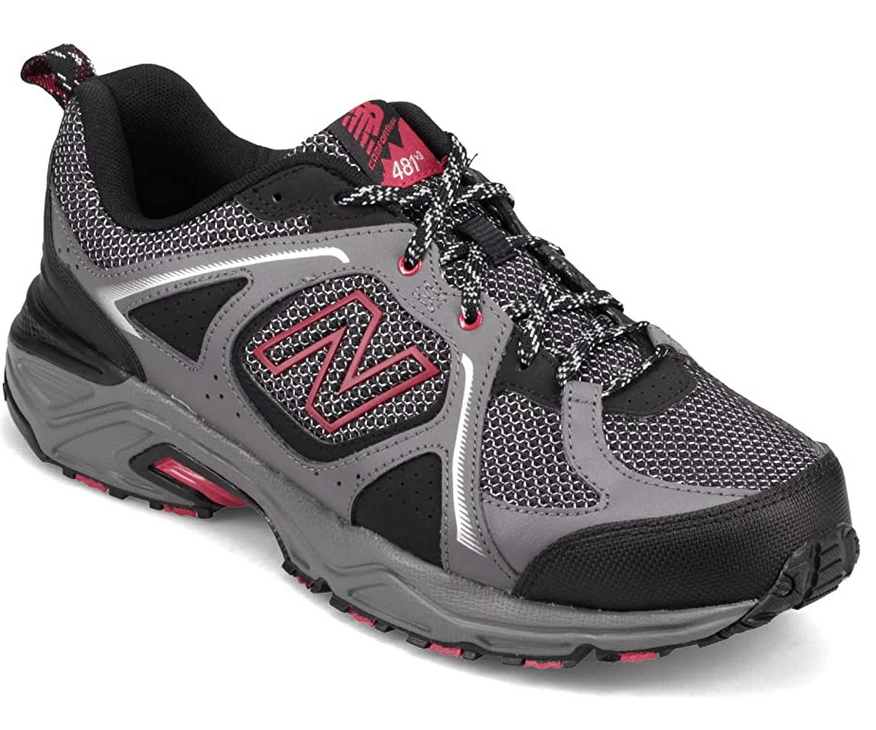 Our Conclusion
New Balance comes with a century-long history of aiding athletes to make their dreams a reality. You won't find New Balance 481 V3 trail running shoes on celeb endorsements; they don't need it.

Instead, New Balance prefers to spend their hard-earned cash on research and development to create shoes geared at performance.

Wearing poorly fitting running shoes leaves runners with nothing but pain, fatigue, and stress; New Balance understands the importance of creating a running shoe that works.

Designed with performance, comfort, and durability in mind, these are superb shoes for athletes who want to come out above the competition.

Choosing a trail runner like the 481 V3 means you get all the bounce, lightweight feel, and premium cushioning you need for long trail runs.
Pros & Cons
Moisture-wicking mesh lining
The basic style is not for everyone
Key Features
Key Features
Ease of Use
The New Balance 431 V3 trail running shoe is pretty darn robust on first impressions. These trail running shoes do the job on most terrain with a design aimed at rugged use combined with the considerable heel.
The AT-tread makes absorbing the shock and strain of the landscape's lumps and bumps easy. This tread contains deeper lugs for both trail and
off-road running or on-road running
. Therefore, backcountry or street running is possible due to the bigger surface area and traction of the outsole.
These rubber, all-terrain outsoles also allow for superior multi-surface traction, meaning all you need to worry about is your breathing. What's more, a secure lacing system allows for a secure and easily adjustable fit which provides maximum support for uneven terrain.
Although only just slightly heavier than some of their other
running shoes
, the 481 V3 still only weighs in at 12.6 ounces; so, they won't weigh you down for trail running.
Additionally, New Balance knows how to provide trail runners with all the stability you need for many activities.
The New Balance 431 V3 is no different and perfectly suited for running, gym use, bodybuilding, walking, hiking, and manual work.
Comfort
New Balance isn't known for making poorly fitting, uncomfortable shoes, and these trail running shoes don't disappoint either. Sporting an innovative CUSH+ foam compound means the shoe gives runners all the stability and comfort needed for off-road running.
This compound provides plenty of shock absorption, reducing the risk of injury. Superior cushioning like this is essential for anyone that under-pronates. These people who under-pronate (meaning their feet don't roll inward enough or roll outward excessively) need this extra cushioning to reduce the chances of impact injuries.
Running shoes with cushioning like this allow for a rolling motion, enabling the foot to absorb shock that would without it head towards your spine and joints.
Even if you only plan to wear these shoes for hiking, walking, or weight training, the CUSH+ foam compound aids by providing superior comfort and more excellent stability without muscle ache.
With a healthy, wide toe box and multiple width options, anyone with wide feet can be sure to find the right, most comfortable fit for any activity.
Materials
These New Balance trail running shoes are made of pretty hard-to-beat materials that allow for comfort, performance, and durability. The 481 V3 shoes are made of leather and mesh upper, providing durability and comfort without sacrificing breathability.
What's more, the deep lugged rubber outsole allows for premium durability plus traction performance on pretty much any terrain, including uneven terrain, mud, or rocks.
Lastly, a waterproof membrane means you can run as far as your legs will take you, even when the rain starts to batter the ground.
Durability
With over a century of experience creating shoes made to last, there is little to worry about when buying
New Balance shoes
.
These trail runners immediately impressions of solidness on first impressions. Both the construction and materials look incredibly well thought out and well put together.
Materials in the form of long-lasting rubber and leather also create durability. However, customers who have bought off Amazon seem to have some durability issues and appear to question if they have purchased knock offs.
To be sure you get the most time out of your shoes, ensure you buy off a reputable trader.
Comparison to Similar Trail Runners
If you're still on the fence about what off-road trail runner to buy, there are a couple of other good options you could try. For example, the
Salomon S/Lab Ultra 3
is one hell of a trail runner.
This Salomon show boasts an overall comfortable, protective, stable, and well-fitting design. The ankle collar ensures debris stays out of your socks, while water absorption is only very minimal. As some of the top-selling running shoes, these performance-orientated shoes are hard to beat.
However, it's worth pointing out that these runners are pretty expensive, so they may not be within everyone's budget.
A more reasonably priced option comes from the
La Sportiva Bushido II
. These stable, protective, and sensitive shoes are like sturdy gloves for your feet.
These protective boots provide pretty much all the support and traction you need for all kinds of terrain but aren't the most breathable for hot environments.
Verdict
I think you'll agree; these trail shoes are pretty hard to beat. Yes, you may not be winning any fashion prizes for the New Balance 481 V3 trail running shoes, but what they lack in style, they make up for in function.

Tackling most terrains, whether off-road or on-road, you get all the traction you need from this all-terrain rubber. Coming from performance pros, the 481 V3 also offers comfort, stability, and breathability, with water resistance to boot.

Offered at a reasonable price, there's a reason these trail runners feature so prominently in wardrobes across the country.
Subscribe to our Newsletter