Best Shoes For Big Feet Reviewed & Rated
In a Hurry? Editors choice: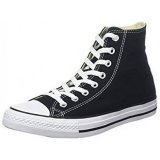 Test Winner: Converse High Top

If you have struggled to find pretty, big footwear before, or if you are struggling right now, you should be happy to know that we have done all the research for you, and have found some of the best choices you can find available today! They range from regular sporty shoes to dressy elegant ones, so be sure we got every kind of occasion covered. Lucky for you, the list is very diverse, so be sure you will discover the best kind of footwear you could think of. Go through our list and find just what your above average feet crave!
Standout Picks
Criteria Used for Evaluation
Materials
There are many types of different materials from which you can create footwear, and they all have different qualities and flaws. Leather is one of the most popular choices for creating shoes. It comes in varying qualities, like regular and premium full-grain leather.

Full-grain leather has much better water-resistance properties and is much more durable and flexible because it is taken from the top layer of the skin which has a protective role. Cow leather is the most common, but there are plenty of other kinds. But, leather can be very heavy. So, it might not be such a good choice for lightweight shoes, but a few leather details surely won't add to the weight of the shoe!

Textile - Textile is a manmade material that comes in various forms, shapes, colors, and sizes, and most importantly denier. Textile, besides being very light, has a lot of other good properties. It is very breathable, and promotes good airflow, due to the way it is weaved and knitted. It takes on colors very well, so you will have an infinite amount of choices. Lastly, it's stretchable so you always have a good fit!

Synthetics - also known as PU. This material is the most common in sport's shoes. Just like textile, it takes colors very well, so a lot of colorful patterns and vibrant designs can be found. It is usually made out of two layers, the top is lighter and not so tightly packed, while the bottom one offers more protection and breathability. Because it is usually made for running footwear, it is, as you may have already guessed, very light. Otherwise, it would impact the quality of the run.

So, these are some of the more basic materials you can find today. If you worry your big shoes might end up being heavy, always search for materials which you know will end up being light. Although sometimes, it doesn't hurt to sacrifice yourself for heavier materials, like leather!
Comfort
The comfort of the shoe depends on two factors- the upper and the soles. The upper affects comfort because the materials used in creating all have a different level of comfort. Leather is one of the most comfortable materials out there, but it's very stiff in the beginning, and you'll have to be careful not to get blisters when breaking it in. Textile and other synthetic materials are super comfortable because they are soft and stretch very easily, accommodating to the shape of your feet. Rubber is bendy but can end up being pretty stiff, so you should be careful about that one!

The soles can have various different things added to them to make it feel like you are waling on literal clouds. Footbeds are usually padded or are specially molded to fit your feet perfectly. Pads usually reside on the heel and toe area, where most of the pressure builds up while you walk. EVA midsoles are a common choice too because they are light and have good bounceback, meaning you won't feel anything underneath you and you'll feel like you are walking around barefoot!
Durability
Footwear that comes in big sizes is expensive, and that is usually because a lot of material is used to create them. So, it's better to invest in a durable shoe that will last you for a lot of years, maybe even decades to come, instead of buying cheaper shoes that fall apart quickly. The lack of durability in footwear is a major issue because nobody likes it when their shoes start sprouting new holes after only a few months of using them!

So, how long will your shoes last? There are a lot of variables that come into play - the surface you walk on, your weight, your lifestyle, the weather conditions, and anything else in-between. So it is almost impossible to predict how long a certain pair will last. Furthermore, not all shoes were created equally. Footwear that has a Goodyear welt will, without doubt, last the longest of any other kind, because they have soles that can be replaced whenever you desire to do so.

Leather shoes have a much longer life than, for an example, textile sneakers that are prone to tearing and are not so water resistant. Then, the way the material is processed is also important. Handcrafted items will last a much longer time, because they go through better quality checks, and go through a lot of hands, compared to factory made which only go through several machines.

But, when properly cared for, any type of footwear could last you for a very long time. Buy creams and sprays that take care of their water-resistance, their flexibility, and their looks!

So, if you already do struggle to find a good shoe, do buy one that will last you a very long time - it will make your life easier because you won't waste a lot of time searching for the right pair, and you will be much happier knowing that you have a good pair supporting your feet.
Weight
Lightweight footwear is very popular, and for a good reason. It relieves your feet from stress, helps you relax, and makes it easier for you to walk because it doesn't feel like you have stones on your legs. But, what materials are best for creating lightweight shoes?

Textile is a great choice for lightweight shoes, because the material itself is super light, and usually the whole upper is made out of it, so you will end up with very light footwear. The weight of textile is determined by denier. Denier is how the weight of thread is measured. Typical weight is 110D, for very lightweight fabric. For regular, well-known shoes, 420D and 600D are the most common and reasonable choices.

Leather would not be a good choice for creating lightweight shoes, because it's very heavy. Suede, however, is leather stripped down of one layer, so the overall weight is halved, and you get all the same qualities with less weight!

The midsoles play a role as well, and choosing foam midsoles, like PU or EVA, are the most common ways to reduce the overall weight of the shoe. Those materials are light, super dense, last for a long time and provide you with comfort. So you'll get a super comfy pair with minimum weight added!
Fit
The best way to ensure a good fit when it comes to big shoes is to have them handcrafted. Usually, finding shoes that come in a big size on the free market is a very tough job. Not a lot of brands create big shoes, and that is because not a lot of people are born with exceptionally large feet. So, you are left with a few options - ordering big sizes from well-known brands, or opting out for a custom, handcrafted shoe.

To best customize your size, it's best to specify it in two ways. The first is the length and width measurements. All you have to do to measure yours is to grab a piece of paper, a pen, a measuring tape and maybe a friend or a family member. Step on the piece of paper, and have your friend carefully outline your foot, or do it by yourself. Make sure to hold it upright, if you tilt it the results may not be correct. After doing that, take the measuring tape (or a ruler), and measure the widest and the longest points of your drawing. Or, you can scan that image and send it to your chosen manufacturer and have them look over it.

The next thing you are supposed to do is let your shoemaker know which size you usually find the most comfortable. The sizes vary between brands, so find the average size you usually buy and give that information to your producer. Then, if you have any foot problems, like bunions, callouses, a wider fit, or anything else in between - all of that should be mentioned when order custom sizes, s this can further increase the comfort of your new shoe.

So, sometimes it truly is better to have someone make your shoe, instead of buying it. You get to know the person making it, give your personal note to the item, and maybe even make new friends while doing so!
Our Favorites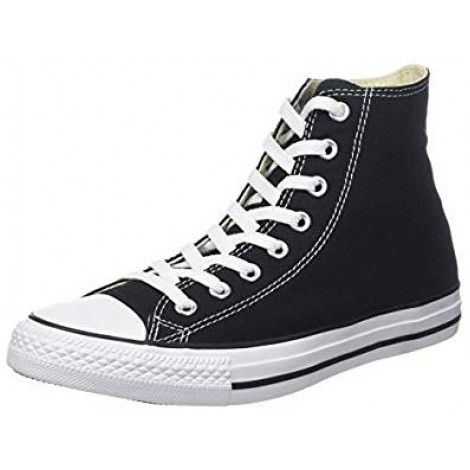 Converse shoes are a classic staple all around the world for teenagers and adults alike. They are textile, which comes in a huge variety of colors and patterns, so you always have something to choose from. The soles are rubber, and they provide just the right amount of traction and slip-resistance. These are high-top, so they will reach your ankles and make your legs appear shorter - but they do look great when combined with a lot of outfits, even wedding dresses! The insoles are OrthoLite, which creates cozy, cushy comfort that makes standing all day a breeze. Medial eyelets ensure your feet get all the air they need - say goodbye to sweat and moisture! And, no one can look over the unmistakable logo on the side!
Rubber is the best kind of material to create soles from. It can be ribbed, pimpled, flat or with various designs which all help you have better traction, and keep you safe from the ground. The patterns on Converse soles are recognizable because they are the same on every shoe - the best design to help you stay upright. Having the feeling of walking on air is truly something, right? The compression on these insoles is less than 5%, so the cushioning and fi will never change. The top is an open-cell Pu foam, which makes it breathable and allows air to circulate, which in turn helps us regulate our temperature better. It's moisture-wicking, so no sweat and bad odors!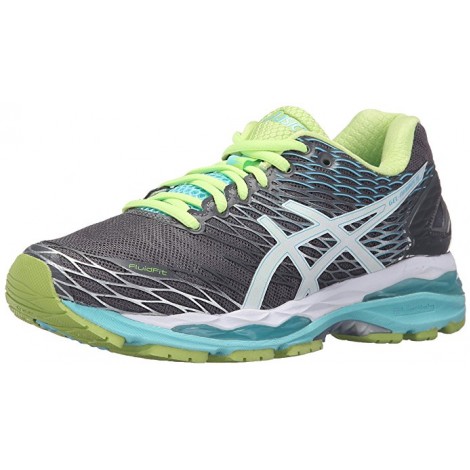 Asics is a very well-known brand that creates ideal sneakers for sporty people all around the globe. The Gel-Nimbus is a top notch running shoe, mostly made out of synthetic materials. FluidRide is one peculiar innovation that combines bounce back and cushioning, while also being lightweight and durable. The rearfoot and forefoot feature gel cushioning systems which give these sneakers their name. A heel clutching system, presented by an exoskeletal component, provides much-needed support and makes a better fit for your heels. The construction is seamless, which reduces the probability of irritation and blisters!
While you run, your feet create a shock impact with the ground, which can damage your joints and create unpleasant painful issues. The bounce back this technology provides reduces the impact force greatly, easing the pressure on your joints and muscles. The extra cushioning makes it even easier to run for a long time!
Having ill-fitting running sneakers is something we all fear, so the ASICS FluidFit upper technology is a great way to ease that problem. It combines a multi-directional stretch mesh with stretch reinforcements, so you have a perfect fit every time you put them on - because they adapt to any form you can imagine!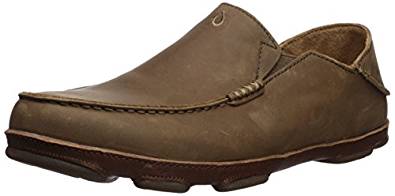 It seems loafers are a common choice when it comes to creating shoes in big sizes, and we are not surprised! They are comfortable, stylish and durable. The Moloa is made completely out of leather, not counting the outsoles and the little elastic bit. The upper is antiqued for a rugged look, and it's lined with a Dri-Lex microfiber layer that wicks away moisture. The stitching on the upper is hand-sewn, which gives you the idea of how much care went into creating them. The footbed is an Everfit, a long-lasting contoured footbed which is removable and washable. The outsoles are a combination of non-marking rubber and leather, which makes them flexible and slip-resistant. The drop in the heel is versatile, so it can feet any shape that exists, and the elastic gore panels make sure that happens as well.
Moisture-wicking insoles are usually reserved for active footwear, but it seems that Olukai decided to implement it into their loafers, which is a great choice! It gives us regular folks the chance to try out this miracle solution for sweaty, moist feet. Never worry about foul odors and sticky socks again!
Besides reinforcing and strengthening the stitch of the shoe, the beef roll also makes an interesting detail that breaks apart the monotony of the regular, everyday stitch. It got it's name because it resembles the way a butcher would cut up roast beef, and it really does look like that! This is an interesting hand-sewn detail that will surely spruce up any kind of outfit you are wearing.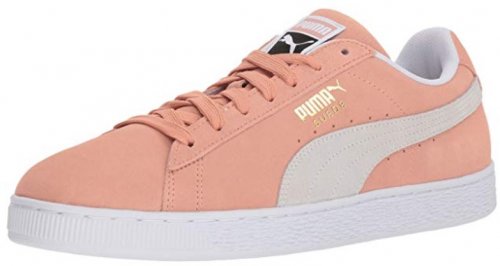 Puma is a world-renowned sportswear manufacturer, though they also create amazingly fashionable lifestyle sneakers, such as the Suede Classic. This is truly an iconic Puma design, which comes in a multitude of fresh colors and is perfect for every day, for jeans, skirts and dresses alike. Your casual style will never look as cool as in the Puma Suede Classic!
This sneaker has an upper made from suede, which is a breathable, durable material with a plush, luxurious finish. There are perforations all over the upper to enhance ventilation and help your feet stay cool and dry even in warm temperatures. The collar of the Puma Suede Classic is padded for added cushioning, and there is a rubber outsole which provides ideal grip no matter what surface you find yourself on.

The Puma Suede Classic is a staple piece that everyone needs in their wardrobe. We all want that go-to sneaker that we can wear anywhere, and be comfortable and look great at the same time. The lacing system at the front allows for maximum adjustability, and thus the Suede Classic accommodates feet of all shapes and sizes! What a great deal!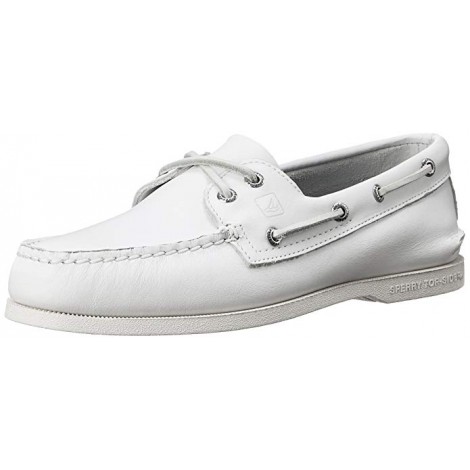 Boat shoes are one of the best casual, comfortable items you can wear all day without worrying about burning feet and painful joints. And, they can be worn with more serious outfits too, if you carefully choose the design. The Sperry Boat Shoes are completely made out of leather, hand-sewn for stability and durability. The toes are a moccasin style, making them even more casual and relaxed. The eyelets are rust resistant, so don't worry about it staining your leather and looking unsightly. The 360 lacing system ensures a secure fit, and even the laces are leather. The soles are razor-cut and wave-siping, so they deliver the ultimate wet and dry traction. The insoles are Ortholite, which give you comfort and protect your joints and feet. The heels are beveled, and that gives you a stable rest to brace yourself upon any kind of surface!
A secure, snug fit is something we all look for in a shoe. Loose fits create blisters and rub the wrong way, and raise the risk of possibly losing your footwear somewhere! This functional design provides you not only with a snug fit but also acts as an interesting detail. The laces are made out of genuine leather, and the eyelets are rust-resistant!
You will usually feel the impact on your heels as you walk, especially with footwear that is flat and doesn't offer much cushioning. This impact force can affect your heels, cause you pain and other health problems. So the heel cup is there to make walking and standing around easier for you, absorbing every step you make and making walking and running a breeze.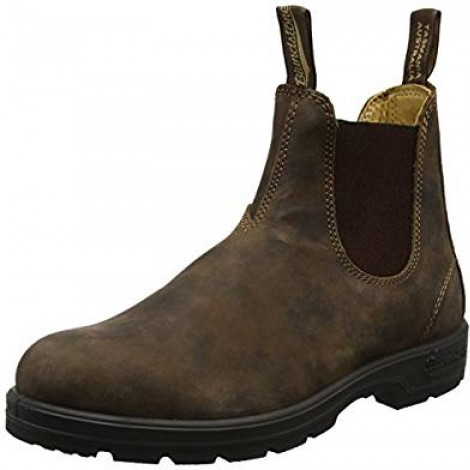 These rustic unisex Chelsea boots are just what you need to spruce up your autumn outfit. They are premium leather, with the exception of the elastic every Chelsea boot has. The insoles are removable, so you can easily wash them and replace them if you need to. A steel shank strengthens the construction and makes them durable, while giving you a stable fit. The heels have a shock absorbing technology called Poron xrd, which helps protect you from shock and impact forces when you make contact with the ground.
Sometimes, it's better when you have neutral, calm colors decorating your feet. This is especially true if you choose colorful outfits with flashy patterns and various trinkets. The neutral colors will help calm the overall tone of your style, and make you appear less aggressive and more mature and serious.
Leather itself is one of the most popular choices for making shoes. It is durable, so you can wear it for a long time. It molds to your shape after a while, so you have a great fit every time. It protects you against water, and also gives you air, so you have the ideal environment inside your footwear. And after using it for a while, it becomes soft and turns into one of the most comfortable materials know to men!

7

. Stuart Weitzman 100SquareNudist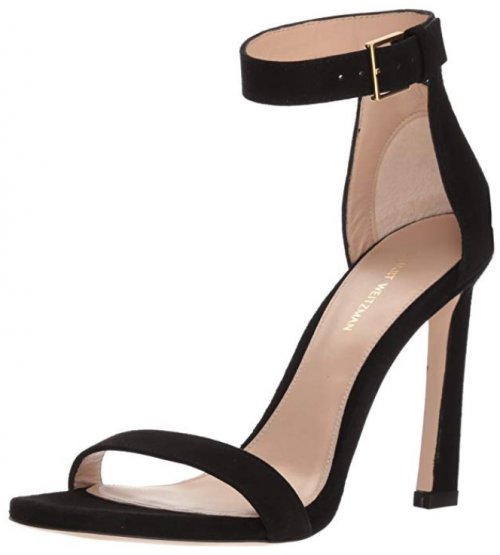 If you're wearing a large footwear size, maybe you've been feeling disheartened because there aren't many attractive, flirty heels and fancy designs in your size. However, you will be pleased to know that the high-end designer Stuart Weitzman specializes in footwear for feet of all shapes and sizes! Thus we bring you the 100SquareNudist, a heel with an unusual name, but a well-known sexy silhouette.
The 100SquareNudist is made entirely of genuine leather. It has an adjustable ankle strap to keep your ankle secure and the help you adjust the fit to the width you need, and there is another strap across the toe area. The angled heel and the square-toe shape bring a touch of modernity to the design. The heel of the 100SquareNudist is a little over 4 inches high and stiletto in shape, which might require some practice before you decide to show it off to the world.

We are in love with this fierce, iconic design that is great both for fun nights out at the club and for any formal event that's coming your way. In the 100SquareNudist you will feel poised and elegant, and will garner a world of compliments on your gorgeous, high-quality heels!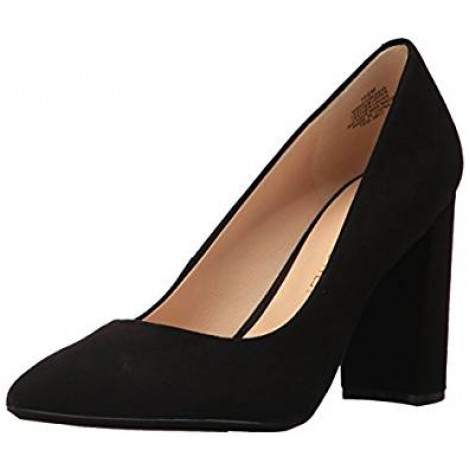 We have to think about the elegant and dressy parts of our life too, because no dresser is complete without the perfect box heel shoes! These must-have super high heels offer just what any everyday diva needs! The heels are block, so you get stability stiletto heels do not usually offer. They are leather, so you will have a comfortable ride. The toes are pointy, so that makes them even more refreshing, modern and edgy! The outsoles are rubber, and they feature the logo. And the insoles are cushioned, so you won't even feel their height!
While some may think that block heels are not stylish, we are here to prove you wrong. They are modern, serious and mature, and are a perfect detail for any evening outfit. Their width ensures you have a stable surface to walk onto, and also gives you all the arch support you need. Opt out for block heels if regular ones give you issues!
It seems like round toes are a favorite, but don't forget the pointy toes! They match a lot of outfits, are a versatile fit, and can fit any kind of style you wear. Although you have to be careful if they are too narrow - don't sacrifice health for good looks!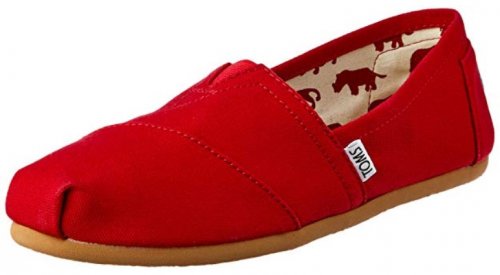 Loafers are a big hit when it comes to comfort shoes, and these are no exception. They are a 100% textile blend, so you have all the air and comfort you need. The gores are elastic, so if your feet are a bit on the wider side, you won't struggle and endure pain while you break them in, or when you walk. The insoles are molded, and completely removable, so you can wash them whenever you like, or replace them when they fall apart. The sock liner on the insole has antibacterial properties, so you may never worry about these microorganisms thriving on the bottom of your feet! The outsole is EVA rubber, with the logo decorating it, and it provides traction and makes them slip-resistant. And, with every pair you purchase, Toms will give one child in need a pair of shoes!
We all know how stressful breaking in narrow footwear can be, only to find out that they will not stretch anymore, and you are left with an ill-fitting painful shoe. The elastic gore fixes this problem all together as it will mold to your foot completely, and make it easier for you to adjust to your new loafers. So, it is a perfect fix for all of our uncomfortably tight loafers!
Preventing the development of bacteria aids us in many ways. Firstly, if you suffer from a blister or a cut, the chances to develop an infection lessen quite a bit, as there are no bacteria left to make the infection happen. Secondly, the odor that is created when bacteria overpopulate disappears completely, so you don't have to worry about smelling foul! And lastly, there is no need to was the shoes as often as others, because simply put, the filth is not there!

10

. Nike Air Zoom Hyperace 2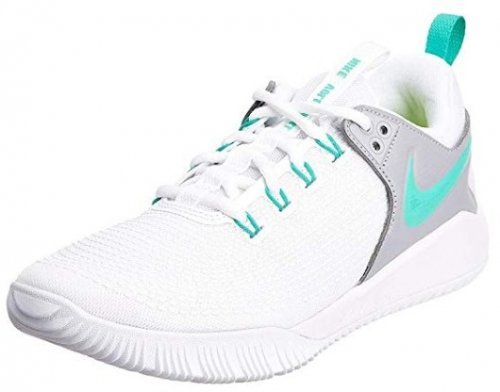 Technically, the Nike Zoom Hyperace 2 is a volleyball sneaker. Which means that it is not surprising that it comes in larger sizes. Of course, you don't have to be a professional athlete or a volleyball player to enjoy this sleek sporty design. The Hyperace 2 keeps you light on your feet no matter what type of activity you're engaging in, whether it be running after your dogs and playing catch with your kids.
The Hyperace 2 has a textile and synthetic construction for breathability and comfort that provides you with a sock-like fit. There is a heel cage which delivers structure and stability so that you don't accidentally twist your foot if you're running. On the inside, there is the well-known Nike Zoom Air cushioning for rebound and instant responsiveness. Finally, a rubber outsole provides both durability and superior traction.

The Nike Zoom Hyperace 2 is an excellent performance design. Whether you're into sports or not, this sneaker's sleek, streamlined silhouette will make you look fashionable, and will support your foot every step of the way. There is nothing you won't be able to do in the Hyperace 2!

Subscribe to our Newsletter