Best Nike Walking Shoes Reviewed in 2022
In a Hurry? Editors choice: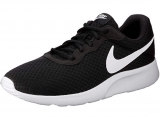 Test Winner: NIKE Tanjun

Walking is a fantastic way to keep fit. Whether you enjoy walking on the beach, in the countryside, or on a treadmill at the gym, we have selected some of the best Nike walking shoes available. Nike is one of the most recognized shoe brands, so we wanted to choose 10 of the
best walking shoes
they have to offer.
When selecting, we spent much time researching and reviewing their collection and put together our favorite top picks. To help us make this decision, we evaluated each walking shoe on comfort, versatility, durability, breathability, and value. 
Enjoy looking at our 10 best Nike walking shoes. 
Standout Picks
Criteria Used for Evaluation
Comfort
Comfort is extremely important when it comes to selecting your walking shoes. If they are not comfortable, you will not want to wear them, but if you do wear them you may become injured because they don't fit you correctly.
Getting a shoe with the correct fit and sizing is crucial. Our collection features walking shoes that are available in a variety of sizes. When it comes to fit it is also important to ensure that the shoe fits you comfortably. Quite a few of our walking shoes are narrow fitted so may not be suitable for people with wider feet; however, some offer roomier toe boxes and stretcher fabric.  
We also paid close attention to other aspects like the level of cushioning, the lacing system, type of collar heel, level of support, and tongue which all affect the comfort of a shoe.
Versatility
Whilst our collection consisted of the best Nike walking shoes, we also felt it was important that some of the shoes could be worn for more than just walking.
Overall, we chose a well-rounded selection of shoes, ranging in athletic level, exercise, and style. We chose walking shoes that were suitable for beginners as well as high performance and endurance exercise. Some of the shoes we selected not only because they were comfortable walking in but also could be worn while jogging, racing, exploring, going to the gym, or simply wearing around the house, making them extremely versatile.
Our collection also offers a range of styles and designs. Some of the shoes we chose were quite simple, whilst others were more stylish and colorful. That way our collection offered something for everyone.  
Durability
When selecting your walking shoes, it's important to spend some time checking how durable the shoes are because you want them to last a long time. All the shoes in our collection are durable; however, some are more durable than others.
The type of materials used to make the shoe will affect its durability. All our shoes featured either a rubber outsole or a mixture of foam and rubber. The level of thickness for the outsole will noticeably impact the level of durability. This can be seen in our collection. The type of material used for the shoes upper will also affect the shoe's overall durability. 
To help us select the best Nike walking shoes we also used extremely useful customer reviews. They gave us helpful information regarding the shoe's level of durability which was invaluable. 
Breathability
When you are wearing walking shoes, the last thing you want to have is clammy and sweaty feet. That is why having a breathable pair of trainers is so important.
All the Nike shoes we selected were breathable however they did vary quite a bit in breathability. The main factors that affected their level of breathability were the shoe price, materials used, and design. 
Some of the more expensive walking shoes were more breathable, featuring additional vents. Shoes that were designed with thinner and lighter fabrics were noticeably more breathable and some of the shoes had open mesh, allowing air to freely enter and leave the shoe.  
Value
We chose walking shoes that varied in price. All being Nike, we wanted to offer a collection of shoes that appealed to everyone's price bracket including low, medium, and high.
However, because they were all Nike shoes, there was a noticeable difference between the price and specification of each model, apart from a few exceptions. These exceptional shoes offered a high spec Nike model for an affordable price. Budgets vary so we wanted to collate a selection of shoes that individually offered some unique and special. We also wanted shoes that would appeal to customers regardless of their budget. 
10 Best Nike Walking Sneakers for Women and Men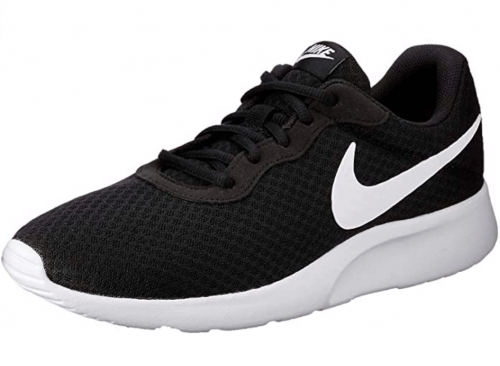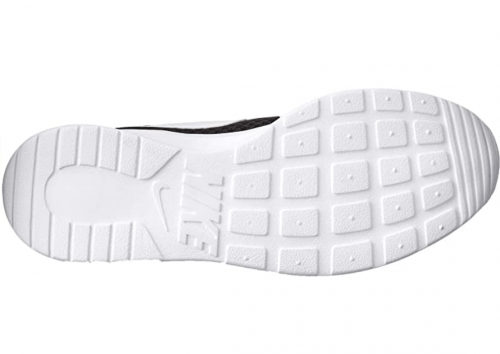 If you are searching for a low level, comfortable and affordable walking shoe by Nike, this may be exactly what you have been looking for!
Comfort
This Nike shoe provides a great level of support to the foot's ankle and underfoot arch. This is achieved via a padded heel collar and a cushioned midsole. 
EVA foam is used across the outsole and midsole of the shoe, giving it underfoot protection. The foam also provides the midsole with a great level of responsive bounce, enhancing performance. 
Flex grooves featured in the sole add flexibility, allowing multi-directional movement when walking. This trainer also offers a good level of stability; however, it is not as stable and firm as other shoes, more suited to the high-level activity. 
Versatility
Created using EVA foam, this material not only keeps the shoe lightweight but also helps it stay water-resistant. These walking shoes are best worn for low-level exercise including walking, gym, or casual wear.
Offering a more simplistic, understated design, the great thing about these Nike shoes is that they can blend in with nearly any outfit. They also come in a variety of colors.  
Durability
We would suggest only wearing these for low-mid level exercise because this would improve the longevity of the trainer and reduce the risk of any unnecessary wear and tear. 
It's important to point out that the mesh upper is much thinner and flimsy that some of our other shoes so it may not be as durable. 
Breathability
These walking shoes are extremely breathable. The mesh upper provides ventilation for the entire shoe, keep you cool when exercising. 
Value
Simple and comfortable, if you have a limited budget but are a true fan of Nike, this option is an affordable pick not to be missed.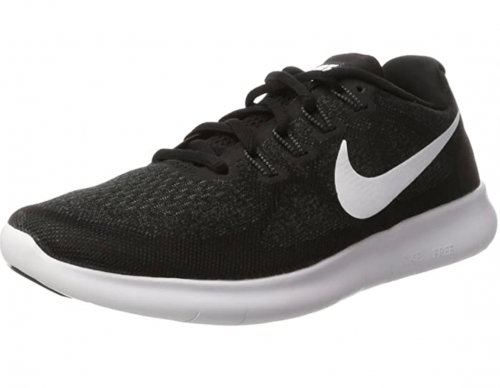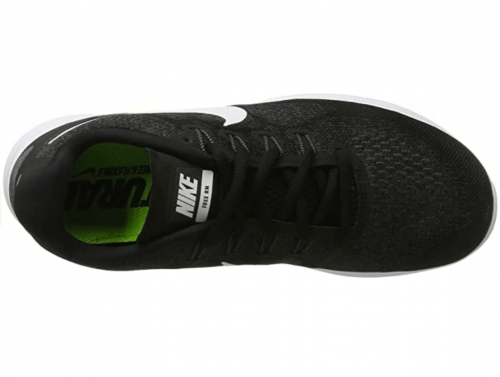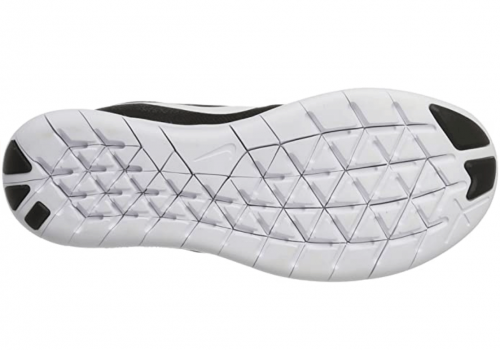 Comfortable and lightweight, if you're on a budget but need an everyday walking shoe, this is a fantastic option!
Comfort
These Nike walking shoes offer plenty of flexibility across the sole, upper, and heel. Instead of a plastic heel cup, the heel has been created using fabric and foam. This choice makes the heel softer and more comfortable; however, it does reduce the level of support on offer. The sole is also very thin and has minimal cushioning, making it highly flexible. A single layer of the mesh also helps achieve a flexible upper. 
When it comes to customer reviews, there are some concerns regarding the lacing system and how the laces come undone easily mid-walk. Also how the toe box lacks room. 
Versatility
This is a great shoe for walking, wearing at the gym, or used for casual wear. However, they do lack stiffness, cushioning, and support so it is best not worn for mid-high level exercise like running. 
This walking shoe showcases a simple, minimalistic design that is available in a variety of colors, offering something to appeal to everyone's tastes. 
Durability
These walking shoes are not as durable as some of the other Nike shoes in our collection. Created with a thinner, more flexible sole, if used for the incorrect type of exercise, these could end wearing quite quickly and result in injury. However, when worn correctly these make a comfortable, relaxed, and affordable pair of walking shoes. 
Breathability
This model has been created with a single layer knit upper, giving you a good level of breathability and flexibility. 
Value
This shoe by Nike is more affordable than some of our other options in this collection. Available at a low price, if you want something to wear every day whether it's for walking, gym, or simply casual wear this is a great option.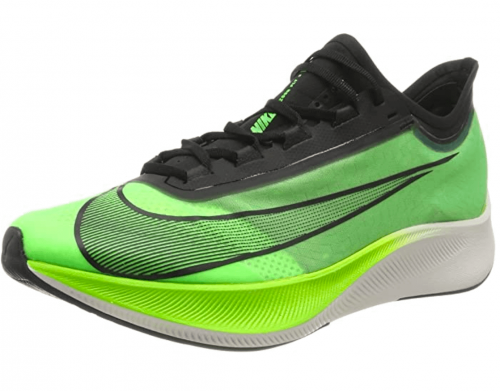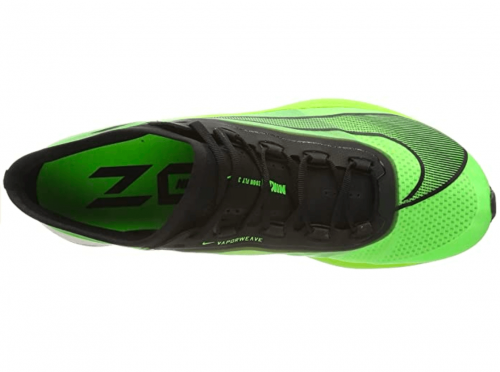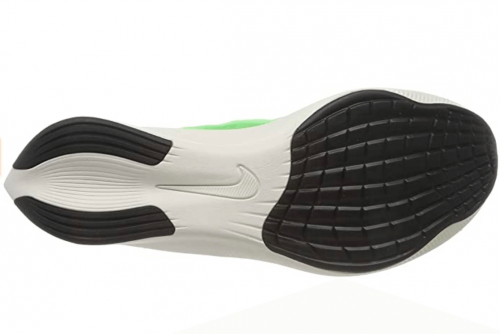 The Nike Zoom Fly 3 running shoe is one of our tallest models yet! The combination of a high level of cushioning and tall upper creates this striking shoe.
Comfort
A disadvantage of this design is that the forefront is a lot wider than the heel, which may create a feeling of instability at times.  
Versatility
When it comes to versatility, this Nike shoe is an interesting choice. The sole is stiff and responsive enough for racing, but it lacks a level of cushioning so you may be able to feel the carbon plate when running at high speeds. 
Due to their narrow and tall profile, we would suggest not wearing these shoes off roach because they lack support and may make you feel unstable at the time.  
When it comes to style and color, these Nike shoes are our most striking shoes yet! Featuring a big bold tick and created with tall sole, you will not forget these in a hurry. Vibrant green, blue, orange is also just some of the colors that this shoe is available to purchase in.  
Durability
The shoe's outsole is a mixture of foam and rubber. The front half features rubber grooves whereby water can escape beneath the foot. The heel has two strips of rubber each side of the shoe and the rest features exposed React foam. This combination provides a great level of grip when walking on the road however you may struggle walking on gravel paths due to lack of traction. 
Breathability
The shoe upper has been created using a Vaporwave material allowing it to breathe well without absorbing water or rain. This is possible because the Vaporwave consists of nylon and thermoplastic polymers that won't hold water. 
Value
One of our more expensive Nike walking shoes, this shoe will cost quite a few extra dollars. It looks the part but was not 100% sure it is worth the money.  

4

. Nike Epic React Flyknit 2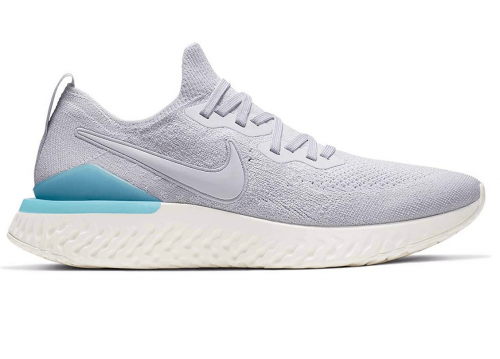 This Nike Epic React Flyknit 2 offers the flexibility, support, and breathability, needed for a shoe that you can walk, run, and workout in!
Comfort
Different from some of our other walking shoes, the shoe forefront, toe, and arch are all sculptured. The advantage of this is that the shoe offers a good level of support, particularly with a Flyknit bootie upper in place. However, this may not be suitable for walkers who have wider feet. 
Versatility
Lightweight, supportive, and responsive, these women's Nike walking sneakers make a fantastic walking shoe and an even better-running shoe. Offering the support and stability you need for a comfortable walk is exactly what these Nike Epic React Flyknit 2 shoes provide. However, you can also rely on them to perform when and reach high speeds when running. Aesthetically, these are extremely eye-catching however the color selection on offer is very limiting which is a little disappointing. 
Durability
The sole has been created using a Nike React foam, providing you with a high level of cushioning and durability. The shoe midsole is noticeably taller and wider, extending out beyond the perimeter of the shoe quite a bit. This design choice works in providing stability as well as a high level of cushioning. The advantage of using React foam is that provides lots of cushioning at a fraction of the weight.
Interestingly, the midsole is made of one piece of foam. Often you have various strengths of foam all glued together. A clear, more durable rubber is also placed on the back of the heel as well as the front toe box, providing additional traction. It is important to point out that having one exposed piece of foam could result in a lot of wear and tear which is not good. 
Breathability
The shoes upper mesh provides a cool and breathable ride, keeping you feeling nice and fresh wherever you are walking. 
Value
Nike's Men's Epic React Flyknit 2 shoe is one of our more expensive items in our collection. If you have a bigger budget available this would make a great option.

5

. Nike Women's Air Max 720 Se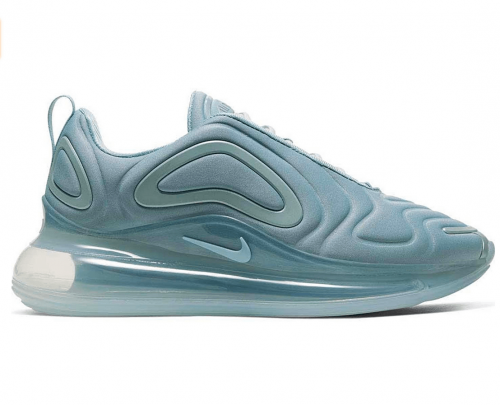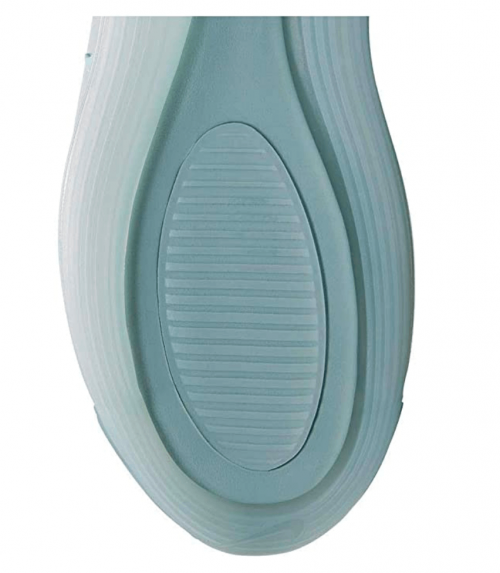 You will either love or hate this model! Futuristic and unique, this shoe is one of a kind!
Comfort
This model is unique to any of the options in our collection. Offering a futuristic vibe, the tall Nike 720 Air unit runs the entire length of the outsole giving it a high and chunky look, making them slightly heavier than some of our other shoes. 
Continuing the futuristic feel, the shoes upper has been constructed with molded lines that radiate out of mesh overlays, creating a futuristic wavelike effect. Branding is kept to a minimum, however, there are some subtle nods to Nike through the Swoosh logo on the midsole, laces, and pull tab. The shoe tongue also features Air Max branding. 
Versatility
This Nike Air Max 720 lacks a level of versatility. We would suggest avoiding them for running, however, they would be suitable for wearing to the gym or general casual wear. The trainer also only offers one color variety which is a little disappointing. 
Durability
This walking shoe is durable because of the rubber coverage that appears on the outsole, giving it durable traction. Clear rubber on the heel of the shoe also achieves in highlighting the Max Air unit, one of the shoe signature features. 
Breathability
These Nike walking shoes for women have been created using a mixture of synthetic and textile materials, creating a perfect balance between durability and ventilation. However, customer reviews have commented on the shoe not being as breathable as would be expected. 
Value
This is one of our more expensive walking shoes. If you have the extra dollars and are looking for a trainer that will get heads turning this is a great piece. 

6

. Nike Air Zoom Terra Kiger 5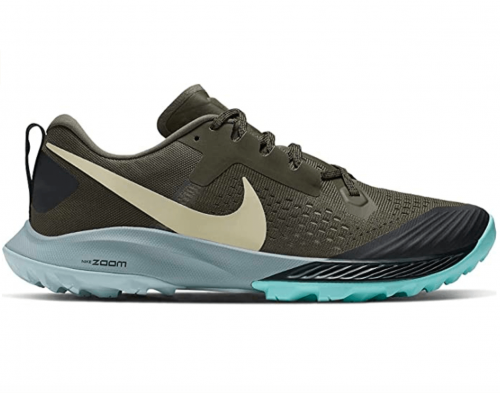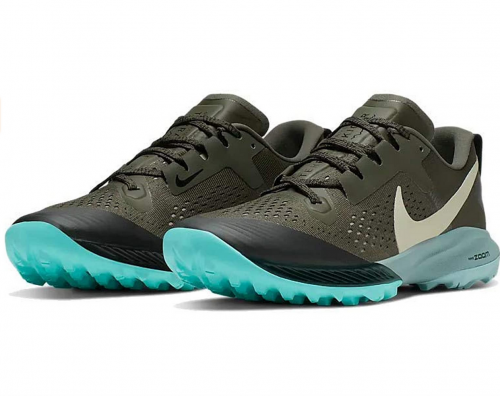 If you are looking for a shoe that is great for off-road walking and fast running along trails, road, and pavement, this is the perfect shoe for you.
Comfort
When it comes to cushioning, these Nike Terra Kiger 5 shoes offer plenty. Combing a Zoom Air unit in the heel and React foam, you can expect a responsive ride. 
These Nike walking shoes for men feature a rock plate that provides the trainer with more flexibility and with the Zoom Air unit, you can guarantee a high energy return in the heel.  
Versatility
This shoe includes a double-layered mesh upper and padded tongue. They are not waterproof. however, they do achieve in shedding moisture quickly to avoid your feet getting wet. 
These can be worn for walking, running, and speed work. They can also be worn across multiple terrains including pavement, grass, dirt trails, and cross country. We would, however, suggest avoiding muddy or rocky terrain. 
Durability
Visually, the traction on the bottom of this trainer is quite eye-catching. The shoe features angled lugs both on the heel and forefront but not in the center. Instead, this section features a large panel of tacky rubber that makes the shoe run smoother. High-abrasion rubber also features throughout the bottom of the shoe. 
Breathability
You can rely on the upper providing much breathability, giving you a cool and comfortable ride when enjoying your walk or run. 
Value
Priced at a mid-high price, this walking shoe may cost a few more dollars than some of our other options, however, we think the extra dollars is well worth it for what you are getting in return. 

7

. Nike Women's Air Zoom Vomero 14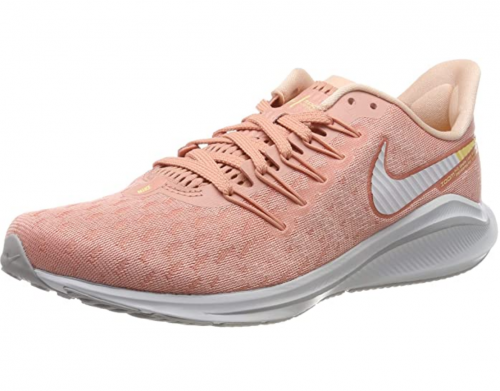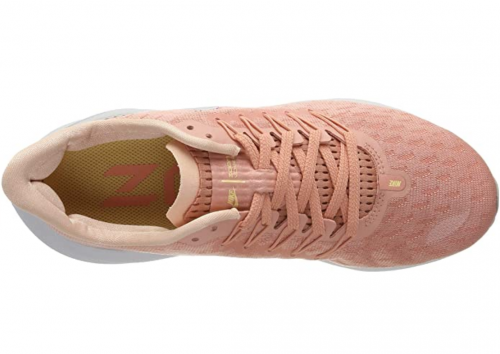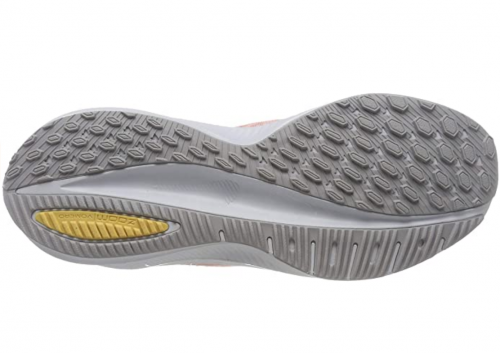 The latest Nike Air Zoom Vomero delivers maximum cushioning and a responsive ride, allowing you to achieve speeds!
Comfort
React foam is what creates more energy return within this shoe. An upturned heel also helps achieve a smooth heel-toe transition. The shoes upper has a padded tongue that provides a secure, snug fit. As well as this, the shoe has a dynamic fit system that uses Flywire in concert with the shoelaces to keep the foot stable. One thing to be aware of is that the toe box isn't very roomy so if you have wider feet, these trainers may not be the best option for you. 
Versatility
This shoe is extremely versatile because it can adapt easily to walking or running by providing the right level of support and comfort. 
The shoe also offers quite a simplistic look and feel and is only available in one color which is a little disappointing. 
Durability
The outsole consists of two rubber sections, one that features small ridges and the other side features hexagonal lugs. Both these combined create a good level of traction. 
Breathability
Like a lot of our other shoes, you can expect breathable wear in these trainers that will keep you nice and cool. 
Value
This may be one of our highest priced trainers, however, we think they are worth the extra dollars. Extremely versatile, they can be worn for both walking and running, making them a great buy. 

8

. Nike Women's Air Zoom Pegasus 36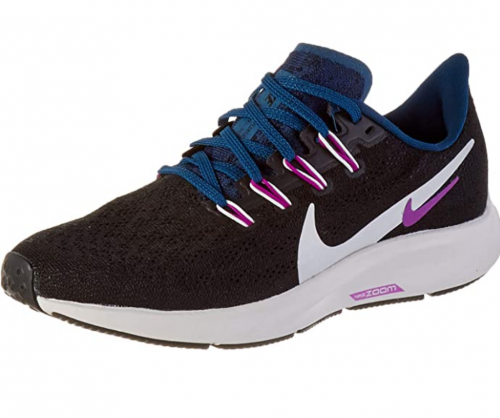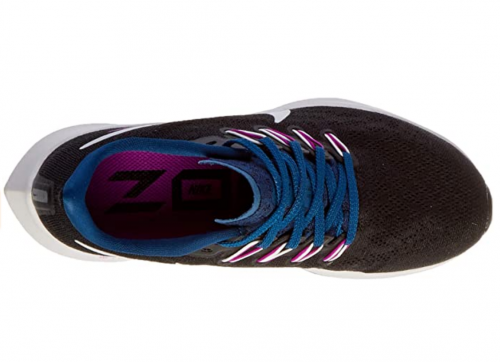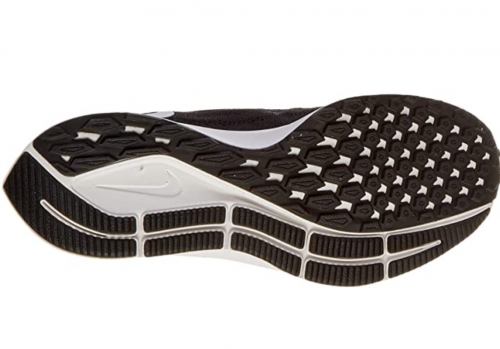 This Nike Air Zoom Pegasus 36 has plenty to offer to keep them on your toes!
Comfort
Created with a full-length layer of Zoom Air, these trainers offer the perfect amount of cushioning, not too soft but not to firm. Featuring a thick padded tongue, these shoes are super comfy and will not rub against your ankles. The heel collar also provides plenty of support to your Achilles, especially on long mileage runs. A high-resiliency sock also works in adapting to your foot, proving a great level of support. Offering a slimmer fit, these shoes may not be suitable for people with wider feet.  
Versatility
The rubber outsole allows these shoes to be worn in a variety of terrains. Whether you are on the beach or in the woods, these make the perfect companion. 
When it comes to style and color, this Air Zoom Pegasus 36 offers lots of different styles, so you can enjoy choosing your favorite color. 
Durability
As mentioned earlier, this shoe has been designed with full-length Zoom Air. This reduces the weight of the shoe and provides a more cushioned pad to land on. The sole is also exceptionally durable and has a great level of traction, making this shoe suitable to wear in a variety of terrains. 
Breathability
The trainer has been created with a mesh upper that is breathable so when you are enjoying a walk, or you run you can rely on them keeping you nice and cool. 
Value
Offering versatility, support, and speed, this mid-high priced shoe from Nike has plenty to offer.  

9

. Nike Women's Downshifter 9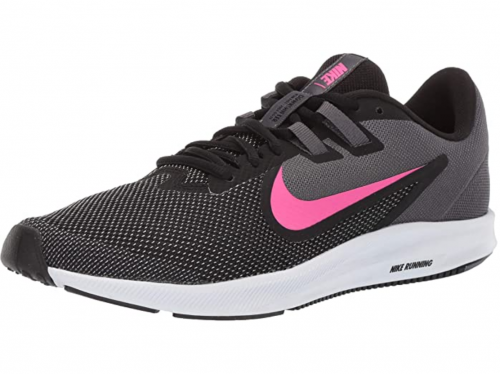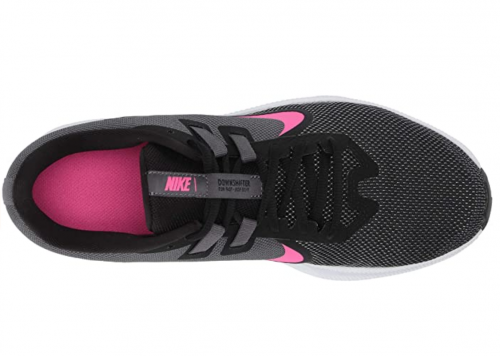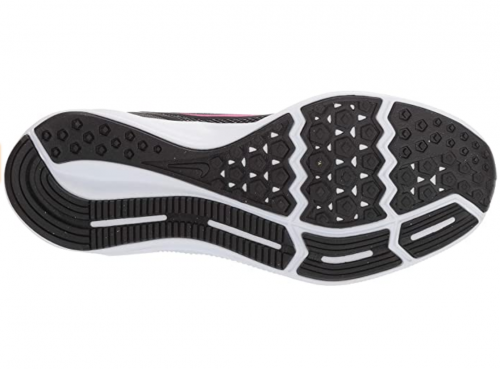 Stylish, high performance, and affordable are great words to describe Nike Downshifter 9. With no fancy components or Zoom Airbags, this pair of shoes from Nike are simply comfortable and durable.
Comfort
The Nike shoe has been designed with a soft foam in the sole that ensures a soft landing. The foam is also hard-wearing even after a long walk or run. To help you move more freely, the shoe is made up of different flex zones, giving you the flexibility needed for high-performance runs. 
The outsole is made from a rubber material that enhances its durability and provides you with plenty of grips. The design of the upper and the lacing system are both very simple. 
Versatility
Suitable for walking, running, gym workouts, and everyday use, you can rely on these trainers to provide you with everything you need. Available in a variety of colors, you also have lots to choose from with these shoes. 
Durability
The sole of these shoes has been created using a hard-wearing foam that will last a long time, particularly if you are doing a lot of miles. The shoe is also made with a rubber outsole that enhances the durability of the shoe and grip, helping with stability. 
Breathability
This model has been created using two different types of mesh. An open mesh at the forefront of the shoe that helps the shoe feel lightweight, breathable, and ventilated. The second is a closed mesh that can be found throughout the midfoot and heel which provides support and stabilizes the foot. 
Value
If you are on a tight budget but want a quality shoe, this is a great option because they are extremely affordable.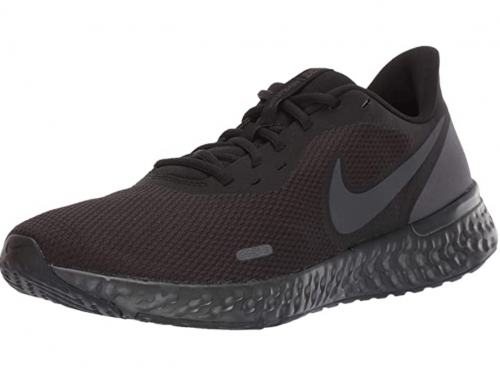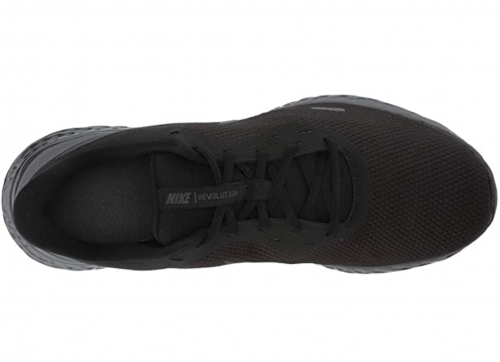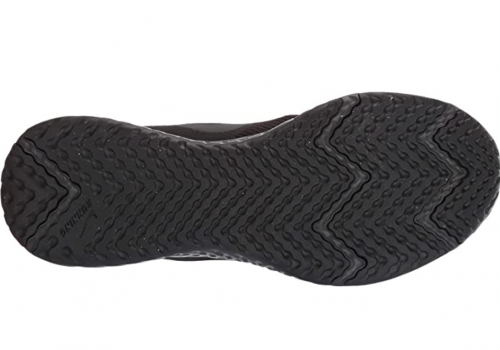 This Nike Revolution 5 model is great if you want an entry-level shoe that is affordable, looks good and allows you to carry out the low-medium level exercise.
Comfort
These trainers ensure comfortable wear and provide a good level of durability. They are also lightweight and flexible to move in. A light, thinner upper also provides plenty of room for your feet and toes to move around in comfortably. 
Versatility
These Nike walking shoes are not as versatile as some of our other walking shoes in this collection. Best suited to walking, light jogs, gym workouts, and indoor wear, the thinner outsole makes these shoes likely to wear quicker if they are not worn properly. 
However, when it comes to aesthetics, these offer a simple and minimalist design which makes them look much more expensive than they are. If black is not your preferred color and you want to add a splash of color to your outfit, the pair also comes in 12 other colors. 
Durability
Made from rubber, the shoe outsole is not as thick as some of the other models in our collection. This may be a little concerning because a thinner outsole will naturally wear quicker, particularly across harder terrains. If you decide to wear these for longer, more high-performance runs you are likely to increase the speed of wear and tear. 
Breathability
These shoes have been created using a thin and lightweight knit material that will allow your feet to breathe. However, a thinner upper could cause your feet to get wet more easily if you are caught out in the rain. 
Value
Once again this is one of our more affordable walking shoes from Nike, offering you lots in return. 

Subscribe to our Newsletter