Best Recovery Supplements Reviewed
In a Hurry? Editors choice: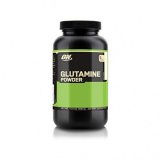 Test Winner: Optimum Nutrition

If you are putting the time into your workout routine and
nutrition routine
to meet specific goals and you are including supplements, making sure you are taking the best post workout recovery supplements will help you reach your goals in the most efficient manner. Recovery can be easily overlooked when you are putting together a schedule, but it is very important to your overall success. It is an essential part of your training program and can actually be just as important as the exercise sessions you are clocking in each day.
To help you get a handle on some quality products available, we put together a list that provides a good chunk of those that you can feel confident about considering. We used accuracy, product purity, effectiveness, ease of use, as well as versatility for criteria that defined our picks.
Standout Picks
Criteria Used for Evaluation
Accuracy
The science behind what makes post-workout supplements effective is going to be top on your list for picking worthwhile products. Understanding what is in the supplements you are taking, how much of each ingredient is used, and how they are to work in your body as well as if they are safe for your body to use are all immensely important factors to consider. Always look at the ingredients of any supplement you are considering taking and get more familiar with the makeup so you can determine if it is safe for you to take and accurate to what your goals are and reasons for taking it would be. Make sure to also remember what the other supplements you are taking so that you can have the best combination.
When it comes to recovery supplementation, you are thinking about what you are going to take post-workout and the major ingredient you are going to want is branched chain amino acids, otherwise known as BCCAs. In this group, there are 3 that are considered, leucine, isoleucine, and valine. For building the strongest, most healthy muscle tissues, these are going to be the basis for all effort.
BCAA's are used to help stimulate protein synthesis. Leucine is something that is not made within the body and it needs to be derived from the foods we eat. If you are interested in building muscle or preventing its loss, it is necessary to have optimal protein synthesis occurring in your body. This is why consuming protein is so popular among fitness enthusiasts. What current research is showing is that the level of amino acids present in your blood are most important to boost protein synthesis and leucine in particular, is the most highly related to this process.
Studies using animal subjects have found that those who ate foods that had complete proteins (a food with all the amino acids) protein synthesis increased. When your body is effectively engaged in protein synthesis it is absorbing and using protein very efficiently. This is why you see BCAA's in supplements like protein powder because they aid in your body's ability to utilize the protein more successfully. can efficiently use.
BCAA's when used after a workout will digest quickly as they are free-form so they won't use the digestive system in order to get into your bloodstream. In addition to BCAA's after a workout, electrolytes that increase your body's hydration along with protein isolate are very effective combinations of ingredients for recovery supplementation. Electrolytes and the protein can be taken alone, but the convenience of having an all-in-one option makes a lot of sense for many people.
Product Purity
Trusted testing certifications can help you ensure that what is written on the ingredient list is what you are taking into your body. While most supplementation won't have the backing of an FDA approval, which means that it has been tested for safety and efficacy what the various seals including U.S. Pharmacopeia, NSF International, ConsurmerLab.com do provide is some level of certainty that the amount of the ingredients that they advertise on their label as formulated in their product is true. They do not guarantee the claims of any therapeutic benefits the manufacturers will provide. They can though, help you to feel confident that the mix won't have contaminants such as arsenic or bacteria.
Effectiveness
Post workout supplements are used by athletes and serious exercisers to help recover from intense sessions. While each combination is different for each brand and each person may choose different formulations for their goals, the general idea is that these supplements are going to help the individual maximize on their recovery and gain the most benefits from their workout routine.
They will be aimed at providing the right amount of nutrients which may have been depleted during a session to aid the recovery process. Some are formulated to advance muscle growth. The ingredients used essentially provides muscular recovery with the added nutrition to grow stronger or bigger. They are also designed to help alleviate or reduce muscle soreness so that recovery can be a much smoother process. Because soreness is a natural part of working out, no supplement is going to completely take away this symptom, but they may be able to help reduce the intensity.
Ease of Use
Once you are finished with your workout, the time starts ticking as to how your body can effectively take in the support it needs to recover quickly and gain the desired results. Your body is going to be in serious needs of fluids, amino acids and other nutrients to help this process and restore anything that is lost during your session which means that supplements supplying this nutrition must be easy to take and convenient to use. When you don't have the time or tools to put together a full meal to help your recovery process, convenient and easy to use supplementation which can take the place of a large meal is essential.
While beneficial, these supplements are best used in combination with healthy post workout meals. See this guide for some post workout nutrition guidelines.
Versatility
Some supplements are designed to meet the needs of specific genders, like FitMiss, for example, which is targeted for the female athletic population. Most, however, are designed to meet the needs of anyone who engages in exercise and is looking to maximize gains and increase performance. A wide range of people can benefit from adding these products to their daily supplementation routine.
Therefore, there is a wide range of people that can use most supplements including male and female weightlifters who are going to be in serious need for recovery supplement due to the amount of stress their bodies go through with the intense lifting and training. Those who are on various diets may want to support their nutritional intake with supplementation. These individuals, depending on the regiment they are taking in, can be at high risk of lacking the proper amount of protein and nutrients. Supplements working to make up this deficit can be very much needed.
Best Supplements for Muscle Recovery and Growth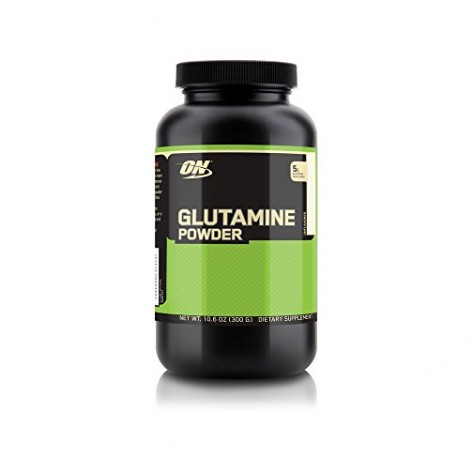 Optimum Nutrition provides Glutamine 1000mg capsules. It comes in bottles of 120 and it is designed to help promote muscle recovery. These may have a positive impact with leaky gut, and GERD in addition to their performance benefits from athletic training sessions making it a very versatile option.
The process for taking these pills is fairly standard, take 2 of these pills before you workout and after your lunch, you can take them between meals as well. They can help add a boost to your workout as well as help the number of cravings for sweets you may have. Many have reported the decrease in sweet cravings which is essential to any sound, nutritionally dense program.
Glutamine is used as the primary active ingredient, which is the most plentiful amino acid in your body and has an important role in helping develop muscle. These capsules are made to help provide 1 gram of pure L-Glutamine in each. You are getting a solid option here that is a nice compliment to a strong weight lifting program when broken down muscle tissues will need repairing after each session.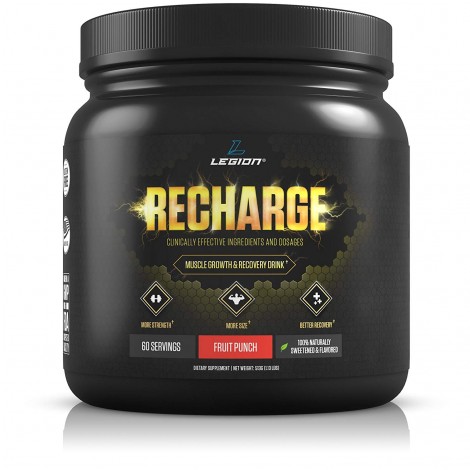 Legion Recharge muscle recovery supplements are perfect to reduce soreness, build strength gains, and accelerate recovery. Using natural and safe substances with targeted nutritional science to help you maximize your training efforts. The ingredients used are at clinically effective doses.
Made with Creatine Monohydrate, which is naturally found in the body. This substance has been scientifically shown to help build solid muscle, improve anaerobic endurance, and help alleviate muscle damage after your workouts, as well as increase the glycogen stores in your muscles. L-Carnitine helps with cellular energy while L-Tartrate aids in the body's ability to absorb nutrition. Corosolic Acid to enhance blood glucose, and natural stevia for a hint of sweetness in taste.
There is a ton of science backing this formulation as this is a brand that takes research and studies seriously. The efficacy of their products does have peer-reviewed, published scientific research backing it. And all ingredients used are dosed accordingly to the research regarding their effectiveness.
For those on varied diets, Recharge is vegan and vegetarian-friendly making it work for many. There are about 60 servings in each bucket allowing you more for your dollar. This convenient powder is easily added to your shakes or mixed up with water really quickly making it super easy to use wherever you are training.

3

. Vintage Bliss Melatonin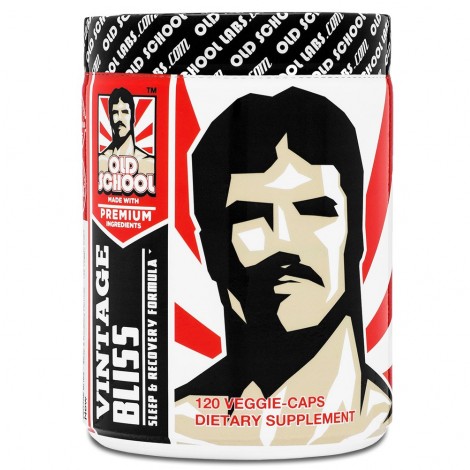 Vintage Bliss Melatonin Sleep Post Workout Supplement takes advantage of your most crucial recovery time, your sleep. It maximizes the time you spend in the gym by helping you get restful sleep so your diet and training will allow you to have the most effective.
When you sleep deeper and are rested you can recover much faster and more efficiently. This muscle recovery supplement contains melatonin, a popular sleep ingredient that helps you get right into that much needed deep sleep which will help your muscles rebuild. It is a natural sleep aid that can work for both men and women.
Additionally, it also includes glutamine and HMB which work together to ensure you wake up feeling refreshed and ready to start your day. This is a nice addition to your post-workout as well as your pre-workout routine. Old School Labs provides money back guarantee if you aren't happy with your product, so you don't lose anything by giving it a try. If your daily regiment is on point, but your sleep is lacking, you will struggle to meet your full potential. Get yourself some sleep so that you have a well-rounded system in place to help you achieve your goals.

4

. Evlution Nutrition Recover Mode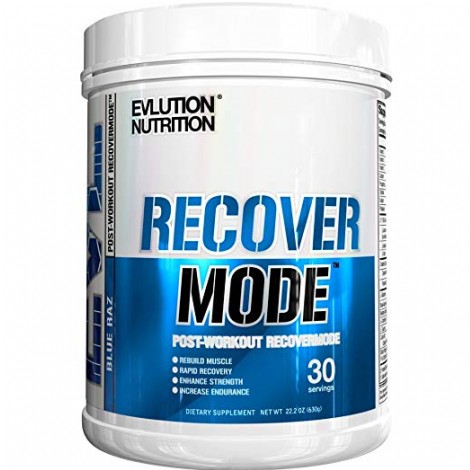 Evlution Nutrition Recover Mode muscle recovery supplements will help you gain that restful sleep you may have been missing which is critical to allowing your muscles the distinct time needed to rebuild from an intense workout. This post-workout supplements will not only help you catch those ZZ's faster but also prevent a drop in energy after your workouts, help subdue cramping, and aid in muscle growth, all while limiting pain and residual soreness after your session.
This is a fully designed, complete recovery complex that is in powder form so you can easily shake yourself up a fruity drink to enjoy after a strenuous workout. The components used will help your muscle tissues rebuild and recover and it can also help repair lean tissues and promote overall growth. It is not only set up to help those tissues rebuild but also to help you maintain a strong immune system. You aren't going to be able to make any gains if you are sick so keeping your natural defenses up is something that shouldn't be overlooked.
Made with none of the nasty stuff, and you will be able to tell for yourself. Each bottle has transparent labeling so you can be sure you know what you are taking in. Not only in ingredients but also in dosages. This product can offer some support in reducing cramps and muscle soreness which will ultimately help you get back into the gym sooner.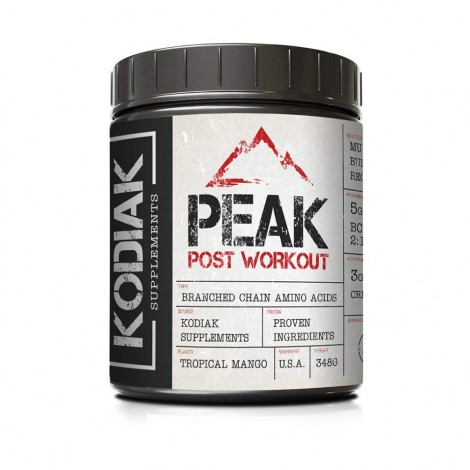 PEAK Post Workout supplement is a premium product that helps with strength gains and repairing muscles after strenuous workouts. Included in this mix is 5 grams of BCAA's in a 2:1:1 ratio, 3 grams of Creatine, along with 2 grams of Glutamine. One tub provides approximately 30 servings.
The BCAA ration includes Leucine, Isoleucine, and Valine. Creatine is added in for muscle growth and improved strength gains. Glutamine helps minimize breakdown and adds to enhanced protein metabolism which anyone who lifts weights definitely wants. The ingredients used are pretty straightforward, Peak doesn't use any secret proprietary blends that keep you in the dark as to what you are putting into your body.
A solid post-workout supplement, this one mixes really well so you can put it in straight up water or in your protein shake. The taste is pretty spot on, no nasty aftertaste or weird texture. Awesome recovery overall, this is a simple, straightforward, effective product. It gets the job done, is easy to use, and tastes pretty good which is always a nice bonus.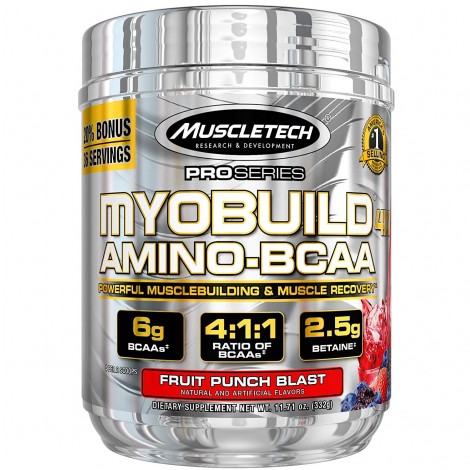 MuscleTech Myobuild is an advanced BCAA muscle builder supplement that uses leucine and isoleucine. It also has the amino acids valine, betaine, and taurine. The addition of tart cherry not only improves the taste profile but is a natural addition to help promote muscular tissue recovery. This muscle recovery supplement is formulated to increase strength, promote recovery, and decrease natural catabolic activity or destructive metabolism.
Looking for strength gains? This supplement can help you obtain gains by about 40% by helping you increase your 5-rep max strength exercises. When you are improving on your max reps, you can improve upon your performance and help build upon your endurance which is particularly beneficial for endurance athletes like marathoners for example.
The free-form amino acids will help your cells with increased volume. The addition of natural, very tart cherries can actually help with your recovery efforts after training thanks to their high phytonutrient content. There are so many products to choose from, that anyone who is looking for an honest and solid amino acid product to help with their weight training efforts, should find a lot of luck here. This formulation is one of the best available, and it comes at a reasonable price. The flavor tastes great and the science behind the performance of the compounds used backs up the performance claims. Users have had high praise for the validity of the athletic benefits with this one.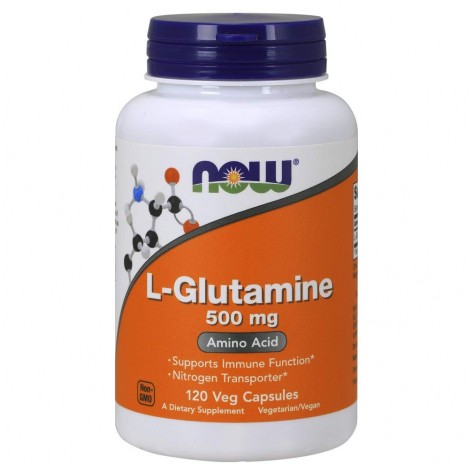 Using glutamine to help supplement the body with the added stores it needs when it isn't producing enough to be effective, NOW is a vegetarian capsule that offers pure L-Glutamine to help bridge the deficit you may have if your body needs some extra help with its glutamine supplies. This major nitrogen transporter is necessary for nitrogen balance, helping fuel cells, and helping them grow, as well as promoting better immune and GI health.
This muscle recovery supplement is pure L-Glutamine and it is defined as supporting immune function. This is essential to training because the healthier you are, the better you can train and the more consistently you can train. L-Glutamine can help with Nitrogen transport. It can help with muscle catabolism, is a key component to promoting muscle anabolism, and it can also enhance glycogen storage.
GMP quality assured, this brand also has willingly signed on to be regulated by the Natural Products Association's (NPA) testing and qualifications to ensure you are getting the highest quality supplements that are the purest in form. These are two levels of standards which allows this brand to offer better assurances to their consumers. These standards help to also aid with compliance regarding sanitation, processing, documentation, and testing requirements. Testing in this way can help you feel good that the product you are getting has quality ingredients that are safe.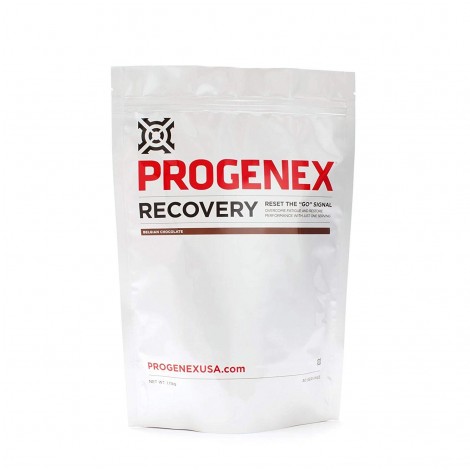 PROGENIX Recovery will help you get to optimal performance when you are on the field, on the track, or in the gym. This is an advanced and effective hydrolyzed whey protein. It is designed to help improve recovery times and grow stronger as well as faster so you can keep hitting it hard each time you go to the gym or are competing.
If you want convenient post-workout muscle builder that is used and approved by the CrossFit games and widely consumed by avid exercisers everywhere this is your go-to protein powder. This hydrolyzed whey isolate protein helps you after your workout to rebuild broken down muscle tissues and help promote a faster recovery so you can hit it hard day after day. This delicious powder blends well for a smooth textured shake. It combines nicely with coconut water or almond milk for an added boost of protein and hydration.
This product aims to help alleviate soreness and give you the nutritional fuel to promote significant gains. The proof is in the pudding, so and you can literally use this stuff to create your own protein-fueled pudding if you tend to be creative with your health supplements in the kitchen. If you don't like this supplement for muscle recovery, no worries, you can return it hassle-free and get a full refund of your money.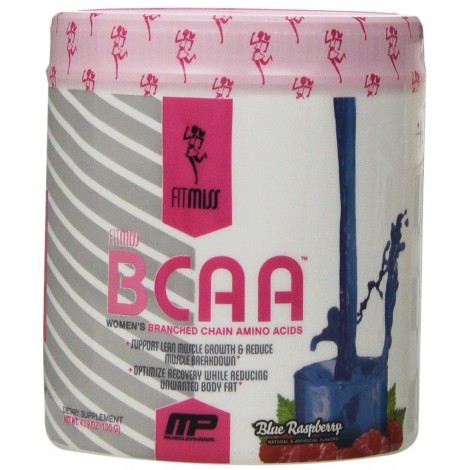 Ladies, if you have been looking for something that is tailored to your specific athletic needs, FitMiss, a brand whose target audience is the athletic and active female population has it down. This BCAA muscle recovery supplement for women packs 6 grams of the amino acids, in a post-workout drink that will help your muscles refuel after a workout so you can keep working on that svelte toning you have been working so hard towards achieving.
The unique patent-pending ration of 3 leucine, 1 isoleucine, and 2 valine delivers the most ideal proportions of the three most essential proteins to your body. It is ideal for supporting and promoting lean muscle gains and mass that also helps with maintenance. this product comes in powder form and is easily mixed with water if you just need a quick shot after your workout and don't have time to put together a more extensive shake.
No worries about your waistline because this has no calories, no carbohydrates, and absolutely no sugar. Yet without all of these nasty additives that can sabotage your workout routine, it still has a sweet and tasty flavor. The strawberry margarita is a unique and fun flavor option.
No worries for competitors as this contains no banned substances and is tested regularly to ensure that it doesn't contain any. If you don't like it, just return it. There is a 100% money-back guarantee if you aren't happy that you can take full advantage of for 30 days after your purchase.

10

. POWERBUILD Clinically-Dosed


In a market where not all products can be verified as far as their ingredients, POWERBUILD Clinically-Dosed has clinically-proven ingredients that have the specific science-backed doses which produce the most optimal results. This mixture supports lean muscle growth, muscle rebuilding, and helps with strength gains.
After your workout, you want to make the most of the iron you just pumped. This post-workout recovery supplement will stimulate protein synthesis and help with strength, power, and as a result, help you train harder which can help increase size as well. The addition of this product can help reduce soreness after your session, help fight symptoms of overtraining so you can keep banging out those reps longer, and help you stay healthy by supporting your immune system.
The ingredients are potent and clinically-effective and include 5 g L-Glutamine, 4g L-Leucine, 3g Creatine Monohydrate, 2g L-Carnitine L-Tartrate, 2g Beta Alanine, 2.5g Betaine Anhydrous, and 5mg Bioperine. The tastes have the sweetness from natural sweeteners and flavors without the chemical aftertaste. there is never anything artificial like food dyes, sweeteners, fillers, or chemicals which you don't need in your body.
There is a solid 100% money-back guarantee so if you try this one and its not for you, no worries. You can return it and you lose nothing. Money-back guarantees are a great thing to have in the supplement market because it can be difficult finding the right products for each individual preference and a lot of money is spent on the search. Helping you maintain your pocketbook while you are searching is very attractive.

Subscribe to our Newsletter