Best Shoes for Orangetheory For Women and Men
last updated:
Apr 22, 2021
If you are not familiar with Orangetheory, you have come to the right place. Orangetheory is a 1-hour full-body workout that focuses primarily on strength and endurance. It uses heart rate-based interval training to burn more calories post-workout than traditional exercise.
The benefit of the workout is that is it effective for all fitness levels which is great news whether you are starting for the first time or a seasoned fitness pro! 
But what are the best shoes to wear for an Orangetheory workout? Do not worry, we have got you covered. When it comes to choosing the best shoes for the Orangetheory workout, we have researched and selected some of the best shoes on the market.
Look below at the 10 best shoes that will help you complete your Orangetheory workout. 
In a Hurry? The test winner after 105 hrs of research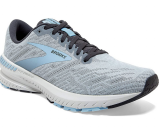 Brooks Ravenna 11
Why is it better?
One-piece mesh upper
Synthetic overlays
GuideRails system
Highly breathable
Lightweight
In a
Hurry? Editors choice: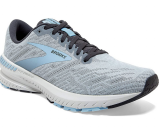 Test Winner: Brooks Ravenna 11

22
Researched Sources
15,411
Reviews Considered
105
Hours Researching
20
Products Evaluated
Durability
Support
Breathability
Responsiveness
Traction
By Default
Top 10 Shoes for Orangetheory
Criteria Used for Evaluation

Durability
The number one factor we strive to bring with the highest level of shoes to the list is for durability.
No one wants to spend money on shoes that don't last more than a few weeks. Moreover, shoes can be expensive! Some athletic shoes easily top hundreds of dollars! The durability factor will be especially true for Orangetheory.
The workouts are very demanding of the body, as well as the shoes. Therefore, we searched through so many shoes to find the footwear with the highest durability.
Material
Some people save and budget for everything. Also, they plan for the shoes they do purchase to last a definitive amount of time. If the shoes wear out before then, it might not be in their budget to replace them. Some key components that make a shoe durable are the material, the construction method, and the care guidelines.
However, it also depends on how the buyer takes care of the shoes. New technology allows for shoes to be constructed from different materials that are all very durable. Mesh is usually the chosen material to use in athletic shoes as it supports good air flow and encourages flexibility of the shoe. Furthermore, some shoes are made of leather. While leather has its benefits to long-lasting capabilities, it can be hotter on the foot.
Construction Method
Secondly, the construction method heavily constitutes how long a shoe is going to last. If the shoe is assembled with poor standards and no overseeing quality control, the durability is not going to be there. Shoes that have good strong materials and properly tuned machinery or human assembly are going to last longer. The stitching method has a lot to do with good durability.
Reinforced stitching or thread that is heavy duty will add to the durability of a shoe.Glue is also widely used in the construction of a shoe. Glue binds the layers of the sole together. Additionally, glue is sometimes used to attach the upper to the sole if the stitching is not present. As long as the glue is of good quality and commercial grade, it is wonderful to use.
It also gives the shoe a more seamless than stitching look if that is what the designer is looking for. However, with glue, it is hard to fix should it come loose somewhere on the shoe.

Support
Another highly important characteristic to look for in a shoe for Orangetheory is the amount of support and the stability it provides.
Orangetheory is a fast-paced and rigorous workout. You absolutely must have shoes that can keep up with the demands of the class without sacrificing your form and jeopardizing your body. The last thing you need to have happened is sustaining an injury while working out.
Most of the time, aside from user error, injuries in a gym setting can be prevented with proper footwear. Correspondingly, the injuries may not be felt at the time of class but more likely when you get home hours later.
Wearing improper shoes for the activity can result in sprains, torn muscles, shin splints, collapsed arches, and more. This is not supposed to scare you away from exercise. But rather, to draw attention to the utmost importance of wearing the proper shoes.
Each day more than 10,000 people seek treatment at an emergency facility for injuries sustained in sports, recreation, and exercise. This is not including to a person's routine doctor. Equally important, a large portion of injuries could have been prevented if wearing the right shoes.
A highly supportive shoe will have a padded collar and tongue area. This supports the ankle from rolling out from under you and the top of the foot from chafing. Supporting the ankles prevents sprains and even broken ankles.
The overall structure of the shoe will be just rigid enough to keep the foot secure; while at the same time allowing for some flexibility so you can complete the movements required in Orangetheory maneuvers.

Breathability
If you are fully active for an entire hour and doing the workouts set forth in Orangetheory, you will pour buckets of sweat.
It is easy to wipe your face or neck with a towel when you are sweating. However, it is not so easy to wipe your feet while in the middle of working out. Your feet are stuck inside shoes and by personal choice socks. You will need to find a shoe that has a very high breathability and air flow component.
Materials that have the highest breathability are usually mesh or mesh-like. Mesh is an interwoven design where air can flow through the microscopic holes between the strands of fabric. It allows moisture and heat to escape from the shoe. Mesh is also faster drying than a material such as leather.
It won't retain smells as easily as leather or some synthetic materials. Leather, while generally considered by some to be more durable, will most definitely keep your feet hotter. If you are a person that is not bothered by wet feet then you can choose either option.
However, if you are searching for a shoe that will allow air to flow through and around the shoe, a mesh design will be your best choice.
Shoes that stay wet have a higher chance of growing bacteria, fungus, or mold inside them. Therefore, it is important if your shoes do get sweaty to get them dry after every class. Otherwise, not only are you risking contracting a fungus, you are lessening the life of your shoes.

Responsiveness
With all of the quick motions and high intensity that Orangetheory fans do, having a shoe that can keep up will be imperative to the success of your workout.
If you have on shoes that work against you instead of assisting you, you could face burn out and fatigue. It will make it hard for you to be successful on your journey with Orangetheory if you cannot keep up. No one likes to be discouraged while working out.
A shoe that is designed to move with your foot and with just enough sole structure to stick and stay will foster great success. You need a shoe that is going to be ultra-responsive that within milliseconds can absorb the impact of the foot and transfer the energy back out to fuel your workout.
Furthermore, you should look for a shoe that has a pretty flexible sole. If you purchase a sole that is too rigid to allow for quick and brisk movements. The transitions of your foot through each exercise is going to completely rely on the midsole construction of the shoe.
Contrary to that, if you have a midsole design that is too loose, you risk the chance of injury because the shoe does not hold underfoot. Moreover, it does not support the integrity of the foot. Upon landing, if the midsole is too weak, you could land incorrectly or off-gait and seriously injure the foot. You could potentially break the bones of the foot, twist an ankle, or sustain a worse injury.

Traction
With the prevalence of slips and falls, it is super important to find a shoe that provides adequate grip.
More importantly, finding the right balance between grip and release. Likewise, many falls result from the traction being too tough and not releasing the shoe from the ground quickly enough. You should consider shoes that have a good rubber sole. The tread thickness off of the sole should be very small; to clarify, it should barely come off the sole and almost appearing flush with the sole.
The sole of a shoe will probably be the first thing to wear out on the shoe. Keep a watchful eye on the soles of the shoe. You can analyze the treadwear to see if you have regular pronation, which is the way your foot lands and rolls through. On the other hand, you could have overpronation or under pronation. This will cause the soles and traction to break down unevenly.
Furthermore, shoes that are being produced now compared to many years ago are being made from materials that are lightweight without losing all of the great features of a more dense shoe. However, the benefit to a lighter weight shoe is many faceted.
It can prevent leg fatigue and up your exercise ability. Being able to lift your feet quickly and easily will add to the success you find in doing Oranetheory workouts. When you are done with your workout you will not feel as if you have walked through quicksand if you choose a lightweight shoe. You will have a quicker recovery time as well.
Lastly, you should only choose to have weights on your legs with working out not having bulky shoes that weigh you down.
Expert Interviews & Opinions
Most Important Criteria
(According to our experts opinion)
Experts Opinion
Editors Opinion
Users Opinion
By Default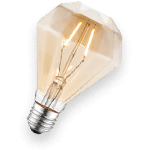 HIIT Explained
Part of Orangetheory's foundation of success, is the use of HIIT in their workout designs. HIIT stands for 'High Intensity Interval Training'.
This type of training uses intervals burst of maximum effort during an exercise, with a short rest period, repeated for a specific amount of time. For example, you can do jump squats for 20 seconds, rest for 10 seconds, and repeat the interval for 4 minutes for a total of 8 rounds.
This kind of exercise has been shown to burn off calories in a shorter timeframe than longer, less intense cardio activities.
Get Involved!
Many Orangetheory gyms and hubs have been popping up all over the place, and most likely, there is one close to you.
Get involved and go in for a trial class or week, see if you enjoy the workouts, feel challenged, and like the environment. If you're feeling good, sign up for a membership, and get fire up those glutes!
Other Factors to Consider

Bottom Line
You can imagine that your whole body takes a massive workout during these 60-minute class training sessions. Therefore, you having footwear you can depend on is an absolute must when you are taking classes at Orangetheory Fitness. You will be doing everything from running, which can be hard on the joints, to weight room floor exercises.
In essence, you will need to have shoes that can transition as quickly as the exercises. You are going to need a shoe that is lightweight and breathable because you will be sweating buckets after the hour-long burn session.
After reviewing our list of the 10 best shoes to wear for Orangetheory exercises, we hope you will get out there and try a class. You will feel supported and confident in any of the shoe choices provided above. Your health is the best investment you can make.
Orangetheory Fitness also usually has specials for one free class listed on their website. It is a great chance to get out there at no cost to you.
Lastly, they strive to be a no-pressure option. You won't have someone harassing you to join with scare tactics. They believe the benefits will sell themselves.
Frequently Asked Questions
q:

What is Orangetheory Fitness?

a:

Orangetheory Fitness was founded in 2007 with a desire to revolutionize fitness and the way we workout. It is based on HIIT, high-intensity interval training.

The goal is to put your heart rate into the proper fat and calorie burning zone. The class-setting group-training last for 60 minutes and is proven to burn 500-1000 calories per hour.
q:

What to expect at my first visit to Orangetheory?

a:

Upon arriving at an Orangetheory fitness center, you will be greeted and given a heart rate monitor. This is a very important key to the success of Orangetheory. You will talk with a trainer about any health limitations you might have. They will also talk about your overall health goals.

Then, you get your schedule for the class and proceed to whatever station the schedule starts at. Finally, the class begins with high-energy music and a pumped up instructor.
q:

Can I participate in Orangetheory workouts with a disability?

a:

Orangetheory instructors are able to show modifications to the routine based on certain disabilities. Furthermore, they can modify some of the routines to accommodate individuals with prosthetics and orthopedics.

We suggest you seek the consultation of someone that is trained and works at the center for direct advice concerning your particular disability.
q:

How many times a week can I do Orangetheory?

a:

There are different membership levels that allow for so many classes per week. In contrast, there is also an option for unlimited visits. You can choose which level suits your needs and budget.

Furthermore, you should not overdo any workout routine and cause harm to your body. Consult with a trainer and your physician in regards to what amount of exercise is safe to do for you.
q:

How long until I see results with their type of exercise?

a:

As with any fitness routine and individual your results will vary. Most people typically see changes in a few classes.

In addition, it also depends on if you make diet and other changes or if you have adverse health conditions. Each individual will see varied results.
q:

What should I wear to Orangetheory?

a:

When attending an Orangetheory workout you should wear a pair of running shoes, an athletic top, and shorts/pants. It is also advised to take a towel with you and a water bottle. 
Subscribe to our Newsletter