Best Ribbons For Pointe Dancers Reviewed
In a Hurry? Editors choice: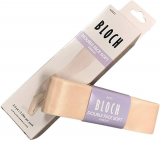 Test Winner: Bloch Double Face

Dancing has always been one of the most graceful sports, and ballet takes the cake. With elegant moves and stirring melodies, there is not a single person on the planet that can remain untouched. Most of this is enhanced by the way these dancers look. Tight buns, sleek outfits, and skirts that fan out all accentuate the ballerina's flow and harmonious dancing, making her look like a goddess of allure. And now, we come to the technical part -
the pointe shoes
and everything that goes with them. These flats must be sturdy, flexible and able to support the weight collected in one pressure point without hurting the dancers at all. This process is helped by the ribbons. They are sleek strips of fabric that wrap around the ankles. These heavy-duty ribbons keep the heel of the footwear in place, preventing it from slipping.
Standout Picks
Criteria Used for Evaluation
Materials
The materials used to create the ribbons play an important role. Choosing the right kind of fabric will affect the way they help you dance, and also the way you look. Stretchy fabrics work the best, as they will align your foot the right way and will keep the shoe where it's supposed to be. The material should also bend and flex very well while keeping its form for a long time. Durability will also be affected, and you surely want something that will stay the same for at least one dancing season. Finally, the way that fabric looks is also important - glossy, smooth ribbons are the best as they enhance the elegant look ballet dancers go after.
Let's first talk about nylon. You use this material repeatedly every day, probably without knowing it. When you slide into stockings, when you protect yourself from rain, or when you brush your teeth - you have nylon to thank for. You probably have heard the term nylon before, but have you stopped to think what exactly is nylon? How can this versatile material be good both as tough bristles and as soft, sleek socks? Nylon is just a term for manmade fabrics that can be manipulated into many different shapes and textures.
Nylon is made out of plastic, with very long molecules consisted out of short, repeating areas of atoms. These molecules can be mixed with a huge variety of substances to achieve different textures, properties, and looks. Nylon was first introduced in the 1930s when one company wanted to find a good alternative to silk. This experimentation lasted a good nine years, under the guidance of an experienced chemist. Dr. Wallace Crothers and his team ended up with two products: neoprene, a rubber we have all heard about before without a doubt, which found its use during WW2 and the other substance was a white, elastic paste with a lot of strength, which later became nylon. Five years later, the prototype of nylon saw the light of day, with everything good nylon boasts today.
The production of this material required a lot of hands, and so many job opportunities were created, helping people out of the Great Depression. Commercial production began in 1939, and the rest is history. The chemist had an excellent marketing strategy, making it seem like nylon was stronger than steel yet lighter than a feather. They sold out most of the stockings within hours of opening their stores! People did not trust synthetic fabrics so much, so they had to create an outstanding campaign that would turn even the most stubborn of people. But, this ended up creating plenty of problems. Customers thought nylon would be superior to silk, stronger than steel and that it would never run.
Still, production rose and nylon was here to stay. At first, it was mostly used for military purposes, helping soldiers in the war. After that, civilians wanted more lingerie and stockings and expected a lot out of the manmade fabric. But, as we all know, the fabric snagged and tore open, created static electricity and lacked moisture management potential. The creators fixed this by mixing it with natural materials, like cotton, creating a great blend of both worlds.
We talked fun, now let's talk science - how is nylon made? One strand is created by fusing two molecules of a certain kind of acid together. The polymer created this way is the most common type of nylon seen today, nylon-6,6. A large sheet of nylon is made this way, which is then chipped and shredded away and becomes the base material for plastic products. Textiles are made by melting these chips and then running them through wheels that have tiny holes all over them.
These holes create threads, and various diameters of holes are used to create fibers with varying thickness. So, this makes nylon lightweight and strong, resistant to any kind of abrasion. Nylon is also very easy to wash, and it dries very fast, in mere hours. Nylon, as opposed to cotton, does not shrink after being washed, and no wrinkles are made. Nylon is also water-proof, of course when the strands are thicker. But, as we mentioned, nylon can make sparks and shock you, it can't hold much moisture in it, and if it catches fire, it will melt and create a world of trouble!
Spandex is our second material of choice. Also called Lycra or elastane, this is also a synthetic fiber known for its exceptional ability to stretch. One interesting tidbit is the fact that spandex is an anagram for expand! It was created when scientists wanted to replace rubber with something better. Spandex stretches so well thanks to the way it's created. It has two types of molecules - long and short types. These molecules are scattered randomly throughout the fiber, and they stay that way when resting.
When the stretching force is applied, the long fibers expand up to 500% of their length, and when they reach their maximum potential they lock into position thanks to the short molecules. When this force is removed, they bounce back into place and retain their original shape, and that is what makes lycra so great! But, alas, spandex is not so durable, and it can cause irritation and allergies if you have sensitive skin. It works best when combined with different materials!
Last but not least, we have satin. Satin is a weave, with a glossy surface and a dull underside (but don't worry, no one will see the dull backside of it anyway). This material is known for its sheen and high luster, and the way it feels like smooth silk when you touch it. All of this is achieved in the creation stage. Weft yarns float overwrap yarns, the floats being the part where these two types sit over each other. It's thank to this floats that satin shines the way it does.
Satin is light and it breathes well, and it looks luxurious. But, the biggest drawback to satin is keeping it clean. It's literally a dirt magnet, and it's very tough to clean since it's so fragile and absorbent! You need to use a mild soap and a cloth soaked in lukewarm water, and then you lightly tap the stain and cross your fingers. You must not machine wash it, as it will fall apart!
Comfort
The way the ribbon wraps around the leg is important, as it can affect the overall comfort you will feel while dancing. Ribbons that sit the wrong way, that keep folding down and sliding around your leg will cause plenty of discomforts and will make you perform worse. And, you might even lose your flat in the process, and the flat is your most important tool! So, choosing a ribbon made the right way, that sits just right should be important.
The way the ribbon feels is affected by two things - the material they are made out of, and the way they are sewn, but we will talk about that later. The length can also be a factor. Short ribbons will be too tight, cutting off circulation and limiting the range of motion, while loose ribbons can slide down and cause a fall, or even injuries! Spandex will be the best here, as it will sit properly around your calves, without budging. But spandex doesn't look so pretty, so a blend of satin and spandex should be the winning combination!
Durability
When you rely on something so much, whether it be for looks or for support, it's logical that you expect it to be longlasting. These ribbons will stretch, bend and contort in ways both imaginable and not imaginable, and having them break and snap off while you perform would be a big problem! It might make you look silly, you can lose your shoes, and if the ribbons fall all the way down they can make a trap and cause you to lose your step and fall down! Performance is everything in ballet, and everything must go according to plan or the whole show will be in vain!
So, choosing durable ribbons should be a priority. But, how can you be sure the ribbon you have selected will last at least three plays? Firstly, look at the materials. As you may have noticed, a lot of the factors here boil down to the way the ribbons were made, which is why the right kind of fabric should be super important. Nylon feels nice to the touch and it looks sleek, but it snags easily and will not last a lot.
Spandex tears easily, and satin is very fragile. You might notice a pattern here, and you may wonder how can such fragile materials be used to create something durable? The answer lies in the magical combinations. When combined, these materials become exceptional and offer everything you desire, lasting for as long as your shoes do! Also, if the ribbon is sewn with the footwear the right way, it won't tear away or become loose, increasing its lifespan even more!
Use
If you are a beginner, or maybe even a dancer with some experience, we are sure you thought at least once about why are the ribbons there in the first place. What's their use, do they have a purpose besides looking pretty? Well, we hope that after we explain some facts you will understand it better and that you won't skip out on them!
Pointe shoes are secured onto the feet with two ribbons, which go over the feet and wrap around the ankles. These ribbons, usually pink to match the rest of the shoes, are thanks to tradition. No pointe shoe is complete without ribbons! The way these strands crisscross around the legs helps distribute the forces while you dance, and keeps your footwear secure around your heels.
You can also use a single strand of fabric, that then wraps around your legs. Besides securing the shoe on the heel, they also act as arch support. Dancers with a lot of experience always know the exact place, unique to them, to sew the ribbons to achieve maximum support and reduced slippage. The arch will also be prominent when supported that way, and it will be in the spotlight, making your feet look slimmer and daintier.
Adjustability
Adjusting the ribbons is the most important part, and this is achieved with the proper sewing technique. This is the first thing you should learn when it comes to pointe shoes. A lot of schools will require ribbons for exams, so you should come prepared. The more experienced you get, the more in tune you will become with your footwear and where to place the ribbons on them. Every foot is unique, so every dancer has a ribbon position that suits them the best. This ritual may be boring and tedious, but it is cherished and calming.
Ribbons can be either matte or glossy and should be one inch wide, and approximately twenty-two inches long. Some dancers like to burn the ends of the ribbons to keep them from unraveling. In time, you will discover the method for sewing that suits you the best, but we will now explain the basics behind it. First, you should fold down the heel of your shoe so it meets the insole. Mark the inside of the crease with a pencil, as this line will be the place where the back edge of the ribbon is placed.
When securing the ribbon with a pin, make sure that it overlaps the shoe by at least one inch. Using a sturdy thread (or even dental floss), sew the ribbon tightly to where you marked it, with whip stitches and running stitches going around in a square shape. If you want a neater look that is even more durable, fold the bottom end of the fabric so you sew through a thicker piece. If your shoes have a lining that is not attached to the rest of the shoe, sew them to the lining. If it's bonded, only use running stitches. Make sure the thread material and color match with the rest of the shoe nicely!
Once they are sewn in, you should wrap them around your legs. Ribbons provide support but do not tighten them so much that they hurt your tendons or lower your range of motion. There are many ways to tie one's ribbon, but we will explain how it's usually done. Place your feet flat on the ground, and grasp the inside of the fabric. Hold it firmly and then wrap it around your foot and the back of your ankle. Continue with this motion to the front of your ankle and back around, stopping at the inside of your ankle.
Now take the back ribbon and repeat these steps in the opposite direction, and meet it with the first ribbon, between the bone and the Achilles tendon. Never place the knot directly on the tendon, as it will cause pain and discomfort. Tightly tie the ribbons together in a double know (bows are not accepted), and tuck the loose ends. The know should not be visible, and if it bulges and creates bumps, shorten the length of the ribbons and try to tuck it again!
Top 10 Picks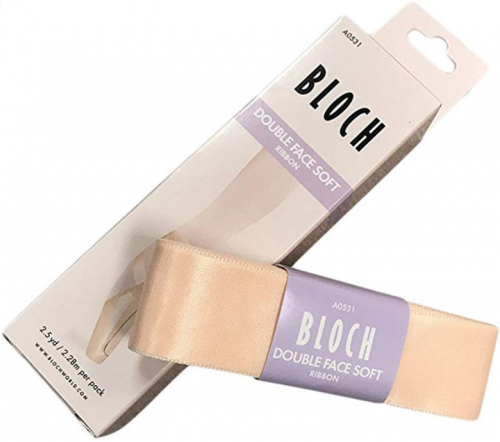 This ribbon is just one more marvelous creation from Blotch, meant to take your dancing to the next level. These ribbons were made out of satin. Satin is a material known for its opulent appearance and sleek surface. The high sheen makes anyone look instantly better, and the soft touch makes them very cushy. Satin is a classic material that's often used to create dancing ribbons, and ballet is all about tradition!
This ribbon is a double face, meaning you will get the same kind of quality no matter which side you flip first. This lovely strip of fabric will make it easy for your feet to move naturally and will allow your ankles and heels to extended to their maximum potential. You will get no hindering from these babies! One package brings enough length for one pair of shoes, and they are ⅞ inches wide.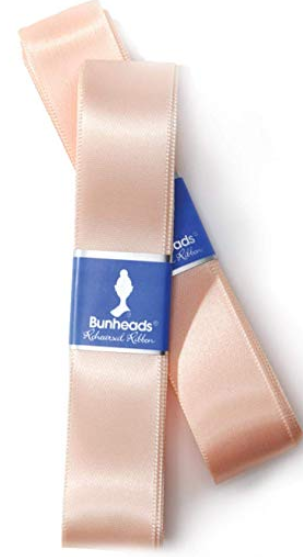 Capezio is a brand with a rich history, created in 1887 by Salvatore Capezio. He opened up a shoe repair shop just a bit further down from New York' old Opera House. One day, he created an emergency pair for dancer Jean de Reszke, and with that transitioned from shoe repairman to shoemaker. Soon enough, dancers recognized his talents and they started flocking to his shop, while he fulfilled all their dancing needs. Eventually, his craft was passed onto his family, and the company remained family owned. In 1952, they received the Coty award, only given to the highest fashion accolades. Today, Capezio is one of the reigning dancing companies, and it's here to stay!
Keep your footwear on pointe with this ribbon sprouting from their upper. This York ribbon shoemaker out of nylon, with a satin-like finish, a material most loved by dancers worldwide. Satin is luxurious and fashionable, giving the dancer a graceful and lithe appearance. They measure three yards per package, so they will be long enough for dancers of all ages!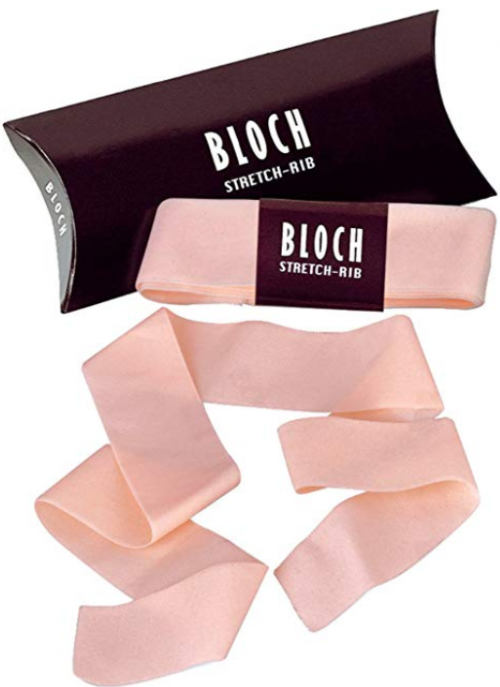 Jacob Bloch, a former shoemaker, came to Australia from Eastern Europe during the Great Depression. His love for dance and music drove him towards ballet schools, and upon watching the dancers work, he noticed one girl struggling with her footwear. So he approached her and sternly promised her that he will make her a better shoe to dance in. The year was 1932, and the first Bloch shoe was created in a workshop in Sydney.
Word got through, and soon enough many dancers came to him looking for help. In the late 1930s, ballet troupes toured Australia, and some dancers came upon his little workshop. There, he made shoes for many famous ballet dancers, and his effort was so great that it generated a full range of dancing clothes and apparel. And today, they are one of the best dancing brands out there!
This gorgeous stretch ribbon will support you no matter how hard you dance. It was created using a combination of nylon and spandex, so the surface is glossy and smooth, but the inside is stretchy and bendy enough to let your feet move however they need. Their lovely pale pink color will match most of your costumes, and their soft surface will caress your skin gently. The sheen finish gives them a satin look, enhancing their luxurious look. This package will make sure one pair is secured and ready to go!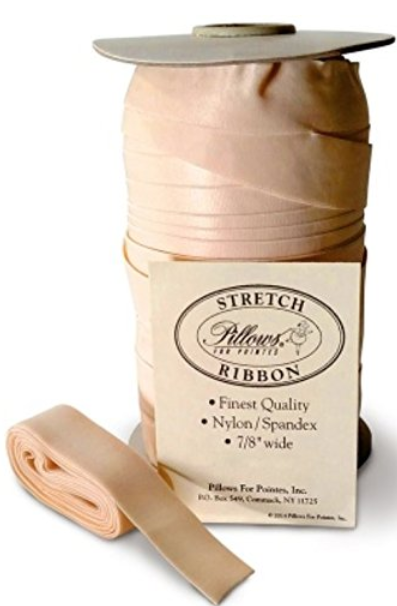 Jeanne Hendrickson is the brilliant mind behind this great company, with ballet and dancing as her lifelong passion. After acquiring plenty of experience and going through all the trouble ballet dancers usually do, she started to look for ways to improve the art for newcomers and seasoned veterans alike. Dancer. NYC is her way to bring affordable custom designed dancing apparel both for adults and children. She got a degree from a Finance and Marketing school but was head of a dancing troupe all the while she was studying. Her love and passion were so strong, and with newly gained experience from her school, she launched this great brand!
This ribbon comes on a roll! This ensures that you will have plenty of material to work with when the time to throw away your dead pair comes inevitably. Pointe shoes lose their life so quickly, and whenever they do, you have to throw away the ribbons as well, and when you look at it, you end up spending quite a lot of money every month. So, in some way, this is a great value pack that will be with you for a long time. The ribbon itself is peachy pink, a very calm and neutral color. The acquiring is made out of spandex and nylon, and it will go beyond its way to secure your joints and feet into place!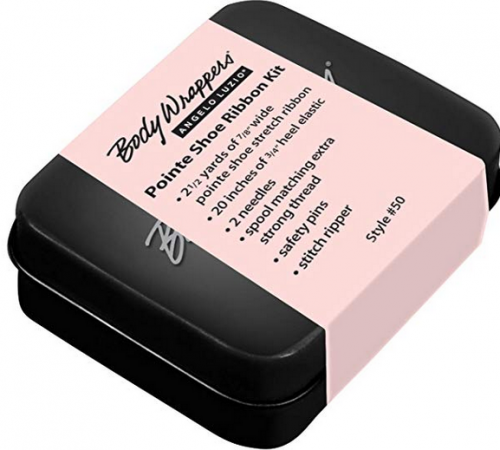 This company first saw the light of day in 1981, founded by Marie West. They are located in Elizabeth, New Jersey in the landmark building where the Singer Sewing Machine Company once was. They offer a diverse line of products, through which they hope to improve the dancing experience for anyone who decides to step onto the stage. They feature dancers at their peak to give the younger dancers great role models. Creating both traditional and trendy dance apparel, they will offer everyone whatever they desire!
This kit was a great step towards customer satisfaction from Body Wrappers! This lovely kit includes everything you will need to be prepared to step onto the stage. The handy aluminum case can be with you at all times, making it possible to always carry a spare with you. You will always be prepared! The ribbon is European pink and elastic, made out of nylon and spandex, perfect to keep you stabilized and confident. The thread matches the color of the ribbon and is extra sturdy. In case you make a mistake, a stitch ripper sits inside, waiting to rip those bad seams to shreds. Safety pins will be there to help secure the ribbon before you sew it in, and the heel elastic will make your next dance show your best performance!




Usually, dancing ribbons are not so stretchy, because that role goes to the elastics that sit across your arches. Ribbons are firmer, allowing good support and no slipping. So, it's a surprising and great find when a stretchy ribbon is discovered! These ribbons will definitely cover as much length as you need them too, and will without a doubt stretch and bend enough for your feet to move naturally, but it will still hold everything in place. They offer different sizes, so you will surely find one good enough for your feet.
They come in two colors - white and beige. These colors, besides pink, are the most common in ballet, because they re neutral and can be matched up with a lot of costumes. The surface of this ribbon is soft and ribbed, so it will feel super nice on your skin and will have enough grip thanks to those elasticized ribs. They are made out of a nylon and spandex mix. This mix offers the best of both worlds - the elasticity of spandex and the sturdiness of nylon!




A young entrepreneur, Aleksandra Efimova founded the Russian Pointe brand in 1998, to help North American dancers get the best kind of equipment they can. She brought expert craftsmanship and grand tradition from Russia, a country known for giving the world many brilliant dancers. In 2005, they moved to Chicago, where they had a larger warehouse and better conditions. Their elegant boutique was inspired by the Russian theatre and became a hit overnight. They even offer in-depth seminars about the right kind of shoe fit, and many other things related to ballet, allowing the dancers to get the best kind of experience.
This outstandingly smooth ribbon in a delicate pink color will perfectly match your pointe shoes. The ribbon itself is soft, so it will be gentle towards your skin and tights. The ribs are elasticized, meaning they won't cut off your circulation, nor will they be so loose that you lose your shoe somewhere along the way. The threads are woven together with a very fine weave, bringing the traditional look to the table, with zero gapping and slipping.




This is just one more lovely creation from Gaynor Minden, only this time it's elastic instead of sturdy. Elastic ribbons are a great option for beginner dancers, ones that are not used to the rigid satin ribbons used the most. Many experienced dancers consider elastic ribbons a not so good option, since they do not offer as much support as regular ribbons do, and you really do need plenty of support when you dance.
They have a ribbed appearance, and these ribs will only enhance their stretchiness, making them super bendy and flexible. They are 100% elastic, so they may stretch really good, but they will not last that long, and if they snap by accident, you will feel the burning touch elastane can offer! They are firm and do not tend to fray so easily, so there is no need to worry about that!




In 1988, Nikolay Grishko founded the company carrying his surname. He was a talented businessman with a great love for ballet, and his goal was to create a global company that will bring many great products to ballet dancers worldwide. At this specific point in time, Russian pointe shoes were only available to the dancers in Russia, so nobody else got to experience the expert craftsmanship behind them. In 1989, with the help of Irina Wilson, a former dancer, the brand was introduced to the American market, helping it become the premier brand it is today.
Grishko ribbons are all about tradition, which can be seen in the material they are made out of. These ribbons are satin, which has a high gloss and a soft surface. They're light European pink, a color well known in the ballet world. Satin is not a stretchy fabric and will offer rigid support many dancers actively seek out. They are one inch wide, and there's enough of it for only one pair.

10

. Gaynor Minden Pale Peach



Gaynor Minden is a company that was brought to life in 1993, in New York. It was first based in an apartment, belonging to John and Eliza Minden. But their company outgrew the place fast, and so they moved into a store, officially starting the brand. Today, the brand is global, available nation-wide in many specialized stores. They are a family company, with stores spanning three continents. Since they are such a young brand, the ballet world was skeptical towards them at first, but have opened their hearts once they saw how much quality they bring to the table.
These peach-colored ribbons will accentuate your natural beauty and help you shine on the stage. They are made out of nylon, so you will get a sturdy, sleek ribbon that will be with you, or wrapped around you, for a long while. The surface is soft and comfortable, so it won't irritate your skin and cause cuts and wounds, and it won't snag your tights. The ribbon is double-faced, meaning there is no wrong way to put them on, and they will always feel soft! You will get 2.5 yards, enough for one pair of shoes!

Subscribe to our Newsletter