Best Dance Shoes Reviewed & Rated
In a Hurry? Editors choice: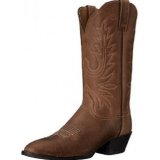 Test Winner: Ariat Heritage Western R Toe

Dancing requires both anaerobic and aerobic movements which can put tremendous amounts of pressure and strain on your legs, feet, back, neck, shoulders, and hips. Wearing the right kind of shoes which were, specifically, designed to enhance your style of dance, will help to relieve the pressure on your feet and legs and will, also, give your back and hips the added support they need. Wearing good shoes will help to keep your arch strong and will protect and cushion your heel to prevent injuries from happening. In the right shoes, you will appear far more graceful and elegant while you dance.
Standout Picks
Criteria Used for Evaluation
Fit
To come up with a score for fit of a shoe, we considered several factors, like the ones mentioned above, in addition to real customer reviews, to help boil down everything into one simple score. For example, Nike tends to make shoes that are true-to-size, meaning that you can buy a pair of 11s one year, and another pair of 11s next year in a different model, and they will usually still fit (unless your feet grown or shrank). A brand like Nike will most likely have a high score when it comes to fit, but the other variables in play, such as make, model and purpose, will also affect the overall score.
Consider that a running shoe, with its thicker midsole and synthetic sole, might fit differently than a flat shoe, with its thinner midsole and hypothetical leather sole. Each of these shoes, even if they are both from Nike, may have similar scores for trueness-to-size, but a size 11 in one might not be the same as an 11 in the other. What's a reader to do in this case? You must also consider the purpose and type of shoe it is. Knowing what kind of shoe you are buying, and for what purpose, will help you make a better decision. A running shoe might run smaller than a flat because it has thicker materials, so read customer reviews as well to arrive at the best decision for fit, in addition to just our overall score.
At the end of the day, however, a higher score for the "fit" criterion will tend to mean that the shoe experiences a better trueness-to-size than a competing product; just don't forget all the underlying factors that are baked into arriving at that single score! Finally, if you are looking for tips on how to identify your shoe size, check out this guide by the American Orthopedic Foot and Ankle Society.
Materials
Comfort and fit are crucial for dance shoes, meaning materials must be lightweight, flexible, and soft. The upper and soling materials may be the same, or different, depending on the style of shoe, and must be durable, in order to withstand long hours spent on the dance floor.
Here are the materials we recommend for dance shoes:
Leather
Leather is breathable and lightweight, allowing air to flow naturally around the foot. It has excellent moisture-absorbing properties, making it a great material for lining, while it's resistance to abrasion are ideal for the upper and sole.
Canvas
This is a sturdy, woven material which is light and airy, making it a perfect upper material for dance shoes.
Rubber
Commonly seen, rubber is best used for the shoe sole, thanks to its moisture-resistant, anti-slip properties.
Suede
When it comes to soft Suede is an excellent material to be used on the sole of a dance shoe. Suede gives the perfect balance between slipperiness and grip for turns and twirls across the floor. Suede soles will need to be maintained by brushing the sole with a wire dance shoe brush from time-to-time, in order to up-keep their roughness.
That being said, we also have a few materials to avoid, as they do not contribute to the breathability, comfort and durability required to support a competent, skilled dancer.
Synthetics
Synthetics, such as polyester and acrylic, are less than desirable for dance shoes. They fail to absorb moisture; as well as, preventing air from freely flowing around the foot.
In general, a higher score on this criterion means the product in question is made from materials we judge to be better for a dancer's comfort, health and performance.
Style
While style is often a matter of personal taste, we've checked thousands of online reviews to see what people are saying about each of the products on our list. Some things, such as sleek design, seamless construction and overall weight and shape of the shoe, were common likes or dislikes among buyers of each product.
To evaluate style, we considered everything from the design, color, shape, weight, lines and overall construction of the shoe in question. While no one wants to wear an uncomfortable shoe, they also don't want a comfortable shoe to be ugly on the eyes. We've selected all of those on our top 10 to be not only stylish, but also comfortable, true-to-size, supportive and durable.
The higher the score on the "style" metric, the more fashionable we and the community of buyers we surveyed deemed the product to be.
Support
Dancers often spend hours-a-day practicing and performing on hard surfaces, like tile or wood flooring. This puts the dancer at risk for a number of foot-related injuries, such as Anterior/Posterior Impingement Syndrome, Achilles Tendinitis and Metatarsalgia.
To reduce the risk of injury, a dancer should select a shoe which has a quality insole that will both absorb shock, as well as, conform to the shape of their foot. An insole with too much cushion will take up too much room in the shoe and can give an ungraceful appearance when the dancer performs, so we were conscious of this when deciding on our top 10 list.
We also considered that a firm insole will give good structure to a shoe and increase its stability and durability, but it will also increase the weight of the overall product and be less comfortable. A softer insole might be more comfortable, but that comes at the expense of stability and durability. We tried to balance these weights when evaluating our products, but each reader and wearer is different, so be aware of this trade-off.
Versatility
Just about any shoe can be danced in but what sets a good dance shoe apart from the rest are the features it offers, which will aid the dancer in performing their best. Dependent on the type of dance style being performed, the dancer will require different features from their dance shoes. The following is a list of things to look for in a shoe based on the dance style.
Ballet
Ballet shoes are all about the 'pointe.' Pointe shoes are made up of several different parts; the shank, throat, vamp, toe box, and platform are the major components of any pointe ballet slipper. These components all serve an important part in aiding the dancer to achieve the most elegant pointe possible. Here's how:
Shank: The rigid insole which gives support underneath the arch of the foot.
Throat: The opening of the shoe.
Vamp: The area of the shoe which covers the top part of the toes and the foot.
Toe Box: The cup which holds the toes and ball of the foot.
Platform: The bottom of the toe box where the dancer stands.
In order to determine the right pointe shoe, a number of factors will have to be taken into consideration and it is recommended that a dancer be professionally fitted for their pointe shoes.
Jazz/Tap
For tap dancing, the most important feature a shoe can offer is the taps, themselves. Different styles of taps will offer a unique sound; some will be lighter and tinier, while others will provide a deeper tap. Some of the most well-known taps are produced by leading manufacturers and offer a great distinction from one another.
Latin
A good shoe for Latin dancing will need to be comfortable, durable, and practical; while, also, helping add to the dancer's graceful appearance.
Western/Line
Ideal shoes for western/line dancing are, of course, going to be cowboy boots. But not just any boot will do! In order to stay comfortable during long hours spent spinning and twirling across the dance floor, your boots will need to provide good ankle support, the right amount of slip, a flat or low heel and a secure fit.
Hip-Hop
Hip-hop dancers, unlike others, do not necessarily need shoes which are designed for dancing, any athletic shoe would be acceptable. However, looking stylish and remaining comfortable are two major factors when selecting a pair of shoes for hip-hop.
Stability and grip are important safety features which should be considered; as well as, ensuring that your shoes fit securely. Rubber is an excellent choice for an outsole for hip-hop dancing, due to its excellent grip and anti-skid properties.
Contemporary
Traditional shoes are not the best choice for contemporary dancers; instead, a foot glove is a much more appropriate choice. A foot glove protects the ball of the foot while providing anti-slip security at the same time of maintaining the desired barefoot esthetic.
Shoes that score higher on this criterion are more of a general shoe and may be able to be used for multiple purposes; however, bear in mind that shoes that score high on "versatility" may be so versatile, they cannot be used for specialized dance styles, like some of the ones we listed above.
Best 10 Dance Shoes
1

. Ariat Heritage Western R Toe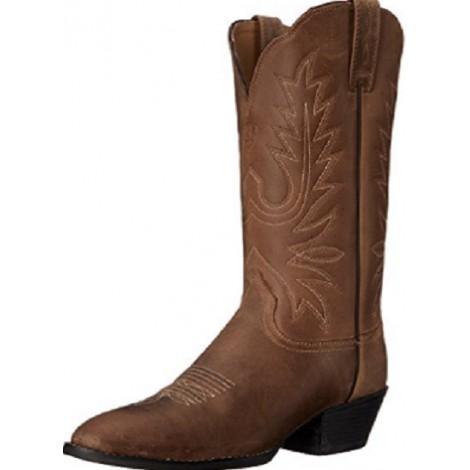 Country Western or Line dancing just isn't the same without a good pair of cowboy boots. But not just any boot will do! Ariat's Heritage Western is as comfy as it is stylish, thanks to their ATS® MAX™ technology. Designed with added shock-absorbing elements and a moisture-wicking footbed, these boots are perfect for long hours of western line dancing.
Advanced Torque Stability (ATS®) Technology adds extra cushioning and support while you move which reduces overall fatigue. A built-in moisture-wicking footbed helps to keep your feet cool and dry all day long, reducing the chance of sweat and odor. Perfect for dancers!
While the Heritage Western is not the cheapest option, they possess unparalleled quality in craftsmanship. Their comfortable wear and trendsetting design help to make these boots a priceless must-have.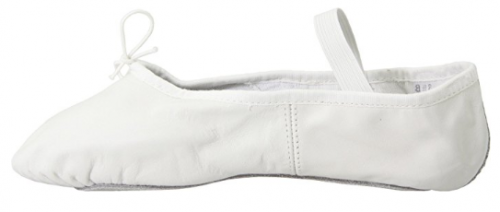 Fly through the air in these oh-so-soft ballet shoes. Made with a cotton lining, your feet will feel the softness all around. Leather uppers help to retain structural integrity; as well as, provide a decent amount of flexibility. After all, it takes both elements to give you the best possible dance footwear available. With these ballet shoes, you will be ready to reap the benefits of all of those hard-worked hours.
Grip and slip are both needed for the ballet. A suede outsole provides the perfect mix-and-match protocol, as you are able to slide into your next move or stop when necessary. Your feet are heavily worked while in ballet form. As such, every bit of comfort then becomes more of a necessity. With a cotton lining, however, you can gain that extra comfort.
The price associated with this pair of dance footwear is budget-friendly. Moreover, these shoes are made lightweight with all available comfort factors onboard. As such, these best dance shoes are a worthy purchase.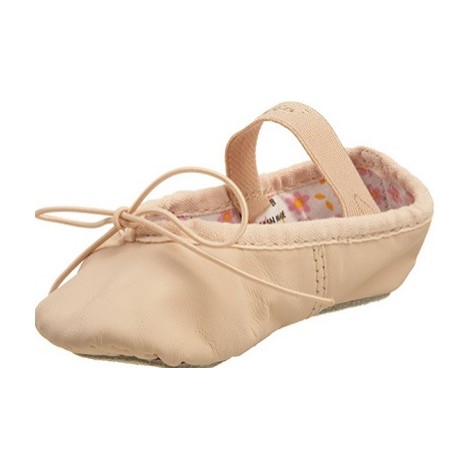 Step into tranquility with a leather upper and suede outsole. Furthermore, a minimally padded footbed gives you the best of both worlds, in the form of both comfort and the ability to remain lightweight. In other words, you can dance your way through to the end, as you ballet with grace and devotion.
A padded footbed is built with flexibility and comfort in mind; that is, padding can be a good thing, as it applies to long hours on the dancefloor. This padding is minimal and, therefore, you won't lose the importance of a lightweight dance shoe.
Sturdy; yet, flexible, this is what it means to have an upper made of leather. Moreover, the leather material is naturally breathable; and as such, you can promote better overall foot health, as well. Priced to be budget-friendly, this is a pair of dance shoes ready for the ballet. Furthermore, made with high-quality materials, these shoes are made to last.

4

. Matisse Cimmaron Coconuts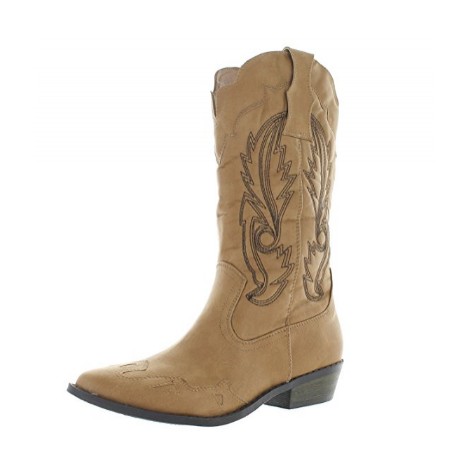 Matisse and Coconuts shoes have become an international favorite for a good reason, their quality craftsmanship, and stylish designs. Every footwear they manufacture maintains the highest quality standards making these an ideal option for western or line dancing. With a low heel height and synthetic upper, these boots are ultra comfy. A 9-inch shaft and pointed toe give these a sleek appearance and are sure to be the envy of the dancefloor.
Have you ever found yourself stuck in a pair of cowboy boots? They can be difficult to take off but with the Cimmaron's dual pull-tabs you can effortlessly slide out of your boots once you're done boogying. A low 1½ inch chunky heel makes these an ideal boot for dancing. A higher heel can cause discomfort when wearing for a longer period of time, while a low heel is easier on your joints and muscles.
These hot cowboy boots are a complete steal! They offer top-of-the-line craftsmanship and superior quality for a price that is completely budget-friendly.

5

. Capezio N625 Jr. Tyette


Capezio's best seller, Jr. Tyette tap shoes will keep you tapping your feet all day and night. Complete with a foam-padded footbed and brushed micro-poly lining for superior comfort, they are designed with lower side heights, flexible outsoles, and a foam padded sheepskin collar. Their firm heel counter and light toe box give perfect support and make for a snug fit. A grosgrain ribbon ties at the front, while their rubber sole patch keeps you steady on your feet.
The micro-poly material wicks moisture away from your feet, keeping them cool and dry. Its elastic and moveable texture make this an ideal lining material. A sound-resonating fiberboard designed to bring taps closer to the edge of the shoe, Tele Tone taps are known to be the best sounding taps available.
These Capezio shoes offer a reasonably priced tap shoe that is widely regarded as being the best on the market. They come complete with Tele Tone heel taps; so, there is no need to install these yourself. Lightweight, stylish, and durable, these tap shoes are, definitely, a hot item!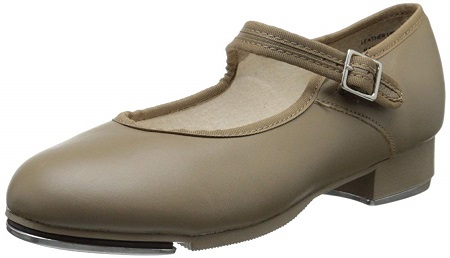 We've featured quite a few Capezio products on this list, and for good reason; they are one of the largest and most well-known brands for dance shoes, thanks to their wide variety of styles and high-quality designs. A tap shoe with a 1" block heel, these Mary Janes are ideal for musicals as well as children's recitals. The TeleTone taps are pre-attached to the heel and toe sections, making them a good choice for beginners.
Tap dance involves a lot of quick foot movements, and without the proper traction these sort of movements can become very difficult or in some cases next to impossible. The Capezio Mary Jane features a skid pad made with scored rubber, allowing for the traction you need while performing. The heel section is non-marking as well, reducing the impact your movements have on the floor's integrity.
It's important for tap shoes to be available in a variety of size and width options. This makes them more accessible for a wider range of people, especially those with wider feet or who take sizes that can be difficult to find. The Mary Jane is available in sizes ranging from a US 3-10, including half sizes and a wide option for each size offering.

7

. Ryka Tenacity Cross-Trainer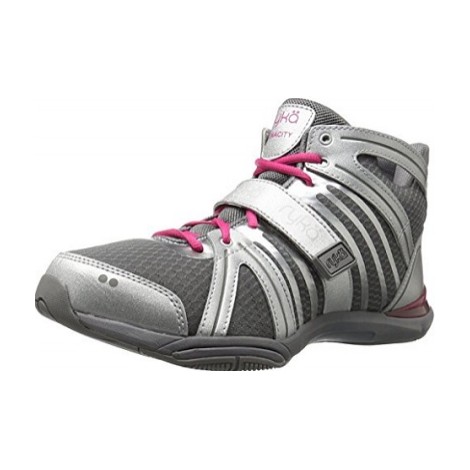 These stylish training shoes are perfect for hip-hop dancing. Their synthetic and breathable mesh upper make these a lightweight choice. A midfoot Velcro strap ensures a secure fit, while a dual foam midsole provides extra cushioning to forefoot pressure points. Complete with a rubber outsole and pivot design, making these shoes the perfect pair of kicks for hip-hop and studio dancing.
A foam compound designed to provide maximum cushioning and comfort, along with superior shock absorption. Rubber is a strong, lightweight, and flexible material. It offers a good amount of grip and is resistant to abrasions.
The Tenacity Cross Trainer is pricier than other options on the list but their stylish vibe and superior wearability more than compensate. These shoes are made to move and are a hip-hop dancer's best friend. Available in a wide range of colors, there's something that will appeal to everyone.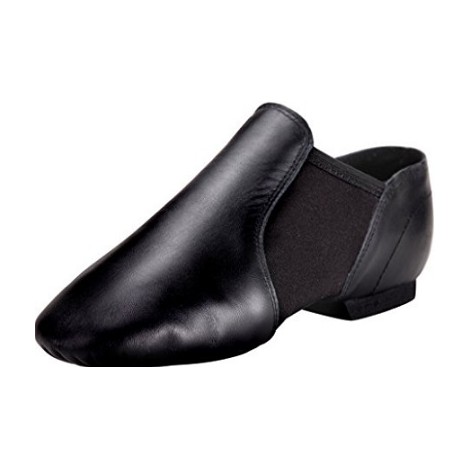 Jazz dancing is upbeat and energetic. People perform their own interpretative movements and are often found leaping or twirling across the floor. This type of high-energy performance requires the right kind of shoe. Tent's slip-on jazz shoe is made of satin and soft leather which makes for a perfect fit. Its split-sole design offers a flexible and lightweight feel, while the flat heel height is perfect for jazz dancing. These are available in multiple different colors with half sizing options to suit all needs.
A soft, leather upper makes these a lightweight and adaptable choice of footwear. The leather is abrasion-resistant and retains its shape well. Jazz dancing requires a lower heel which will offer better stability and comfort while you dance.
These jazz shoes are, definitely, not going to break your bank. They're reasonably priced while maintaining a stylish and modern vibe. Look good while you move in these jazzy slip-on dance footwear.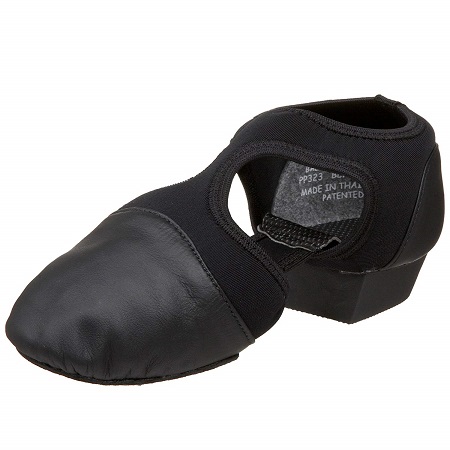 The Pedini jazz shoe from Capezio is unlike any other shoe in this list. This leather slip-on features a split sole design for maximum freedom of movement with a suede sole patch designed for comfort and support. This unconventional shoe is available in a wide range of sizes, ranging from a US 4-14, including half sizes.
Non-marking shoes are very important in the world of dance. The wrong kind of outsole can leave skid marks and other damage on the floor, so most performances will require shoes to be non-marking. The 3/4" heel on the Pedini is made to be non-marking, allowing you to move to your fullest potential without worrying about messing up the floor beneath you.
Dancing can be very physically intensive, and as with anything else of the same caliber, there is the potential for sweat and odor. This can make the shoes incredibly uncomfortable to work with, as well as have a significant impact on your overall morale. The Pedini features a moisture-wicking and anti-microbial lining called DRYZ, which also works to mitigate odor.

10

. Theatricals Lace Up Tap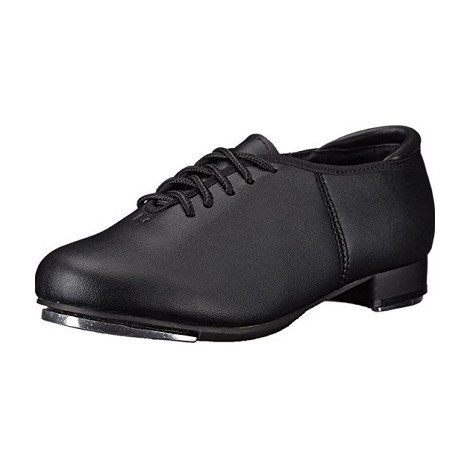 Tap your way to the delightful tune of screw-on taps, a non-skid safety patch, soundboard, synthetic/leather upper, and a cushioned sock liner. Laces help to create a better fit but, more importantly, the overall structuring of the shoe is made to give you the sturdiness you need for tapping; yet, there is a decent amount of flexibility for transitional movement.
These taps are screwed on and they do come equipped with the shoes. Replaceable, the taps can re-invent the shoes, as it were; that is, you might find these shoes lasts longer than the original taps do. With these dance shoes, you gain a better fit via the laces. Moreover, you provide an ample opportunity for an environment conducive to safer feet; no more worrying about your feet making a move without your shoes.
These are budget-friendly. Moreover, they are made to last and with screw-on taps, you have the ability to replace them. Furthermore, these shoes have a soundboard, non-skid safety patch, and cushioned sock liner. They are a great addition to any tapper's wardrobe.

Subscribe to our Newsletter