Best Insoles For Work Boots Reviewed & Rated
last updated
Feb 19, 2019
Being on the job can be rough on your feet. Among the main types of forces that can cause harm, workers walking and standing all day is subject to compressive stress, which relates to the way motion compacts a material and can damage the nerves and tendons in the long term. That's where insoles become useful. Shoe insoles are also known as inserts or footbeds and are located directly underneath your foot when wearing a pair of shoes. Their job is to provide shock absorption, structural support, and comfort throughout the day. Although nearly all shoes will come with a removable insole already within the shoe, they tend to be very thin and of fairly low quality. Because of this, even if you have a top-quality pair of expensive work boots, their insoles may not meet all your requirements.
In a Hurry? The test winner after 18 hrs of research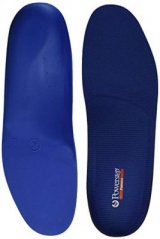 Powerstep Pinnacle
Why is it better?
Deep Heel Cup
Maximal Cushion
Full Length
Price
Anti-Microbial Treated
In a
Hurry? Editors choice: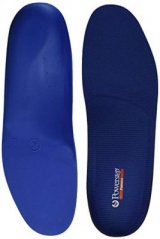 Test Winner: Powerstep Pinnacle

15
Researched Sources
1389
Reviews Considered
18
Hours Researching
20
Products Evaluated
Size
Fit
Materials
Style
Features
By Default
In Depth Review Top 10
Powerstep Pinnacle
Sof Sole Athlete
Timberland PRO Anti-Fatigue
Sof Sole AIRR
Samurai Orthotics for Flat Feet
Dr. Scholl's Massaging Gel
Nazaroo Orthotic Insoles
Superfeet Green Heritage
Tread Labs Pure Stride
ViveSole Plantar Series
Table of contents
Criteria Used for Evaluation
Frequently Asked Questions
Sources
10 Best Insoles for Work Boots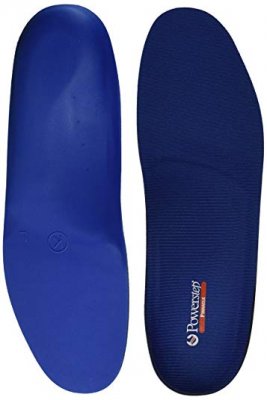 Deep Heel Cup
Maximal Cushion
Full Length
Price
Anti-Microbial Treated
Durability
Structural Integrity
Powerstep Pinnacle insoles are perfect for athletics, but can also be great for work boots and giving that extra cushioning for long days on your feet. It keeps a semi-rigid arch support for firm support where you need it most. And it's suitable for all types of arches, flat, neutral, or high arches, and can be used in dress shoes as well. With its superior foam base cushion, you'll feel a noticeable difference the first day you try these out.
Read more
Cushioning
With an EVA foam base surrounded by a luxe top layer, this durable insert is paired with Pinnacle's Variable Cushioning Tech. This technology helps give a targeted cushioning, controlled and deliberately delivered to areas you need it most when on your feet. Also, it features an anti-microbial fabric which can help your feet stay dry and cool, and help cut down on odor buildup during activities.
Support
Arch support in the Pinnacle Powerstep is found in the semi-rigid construction, which still maintains a level of flexibility needed when walking or running. A deep heel cradle adds to the support and stability features, giving motion control and reducing foot fatigue. With its versatility to function in all types of shoes, the Powerstep is sure to fit and perform in work boots for those on their feet long hours on the job.
Cost and Value
With slight variations in price based on sizes selected, the Powerstep Pinnacle is by no means expensive, and fall about average in price on our list. For its quality cushion and performance in support, it's a great investment to add to your work boots, especially if you require some arch support, or need more than just a little bit of extra cushioning.



Suitable for All Arch Types
Full Length, Trim-to-Fit
Gel Drops in Heel & Forefoot
Moisture-Wicking Technology
Not Suitable for Standing All Day
Thick Heel
Now, our second pair of insoles may have 'athlete' in their title, but they are great for working as well. Because they are designed to maximize athlete performance, they provide superior shock absorption while staying light. They are full-length footbeds and are trim-to-fit, which means easy sizing. Their contoured design and flat cushioned insole allow them to be worn with all arch types. What's more, a moisture-wicking technology prevents the accumulation of sweat and will keep the feet dry and comfortable for long work hours.
Read more
Suitable for All
Featuring a neutral arch contoured design and a flat cushion insole, these insoles can be suitable for people with different types of feet and arches. If you don't have time to do your research for insoles specifically designed for your foot type, then you can reach for a pair of these.
Lightweight
These insoles use a lightweight material for cushioning and feature gel drops in the heel and foot. This reduces the bulk of the insoles, keeping them nice and light so that you can walk around without dragging any additional weight with you.
Cost and Value
For their quality, Sof Sole Athlete Insoles are one of the cheapest insoles you can find. They are affordable for everyone so that you won't have to sacrifice your entire paycheck for comfortable feet.
3

. Timberland PRO Anti-Fatigue



Absorbs & Returns Energy
Lightweight
Anatomically-Contoured Footbed
Adaptable Arch Design
Thick Heel
Somewhat Spongy
Meticulously designed to provide the best of comfort and performance to its wearers, the Timberland PRO Anti-Fatigue Technology Replacement Insole will guarantee satisfaction like no other. Featuring a unique and exclusive inverted cone foam, they are made to absorb shock and release it in specific zones of the foot to provide energy to your next step. This means excellent cushioning for less material and less bulk. Also, the top layer of the insoles provides moisture management and comfort, while a contoured shape will adapt to your foot shape if needed to ensure stability. Though they're not the cheapest, they're sure to bring a spring to your steps.
Read more
Contoured Design
Because these footbeds are anatomically-contoured, they are designed to fit the curves of your foot perfectly, providing structural support that would ensure healthy joints and comfortable walking.
Dynamic Arch Design
Even if your foot doesn't fit the footbed perfectly, it's no problem - its dynamic arch design will adapt to your foot shape to provide maximum support and comfort.
Cost and Value
These shoes are towards the high end of our price range. However, they've received over a thousand 5-star reviews from satisfied customers. We think they're definitely worth checking out!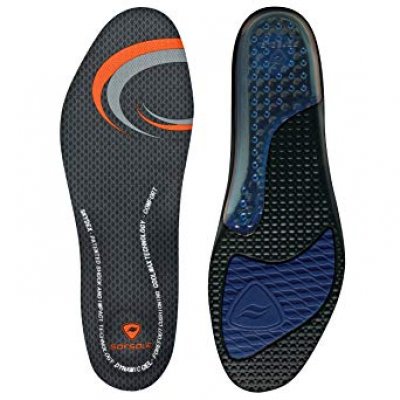 Skydex Air Bubbles
Massaging
Gel Cushion
Coolmax Technology
Price
Durability
Slide Inside Shoe
Who says that athletic insoles can't also be worn in work boots? Sometimes the best cushioning and support out on the market are designed for athletic performance! The Sof Sole AIRR was designed for athletic shoes, for running, walking, or cross-training activities, but, it can be worn inside work boots as well. With its Coolmax technology, and gel cushioning, this insole will keep you cool and ready in heated situations!
Read more
Cooling Effect
The Sof Sole AIRR incorporates Coolmax technology in the fabric top, to help wick away moisture from the foot, keeping you dry yet cool when wearing. Lightweight and airy, this little insole will feel like part of your work boots, all while maintaining an even temperature for your feet, even when outside in the heat.
Gel Cushioned Support
Along with cooling technology, the Sof Sole AIRR helps keep you cushioned with a gel cushioned forefoot, padding your metatarsals with a springy, soft, feeling. Skydex air bubbles are located in the arch and heel to help absorb impact and offer a soothing feeling to the foot.
Cost and Value
Definitely one of the more budget-friendly options on our list, it's worth consideration if you've tried other supportive insoles without relief. Although made for athletics, it will do well in work boots to help keep you cool, cushioned with gel and Skydex air bubbles, and keeping a spring in your step. Well worth the investment to try out!
5

. Samurai Orthotics for Flat Feet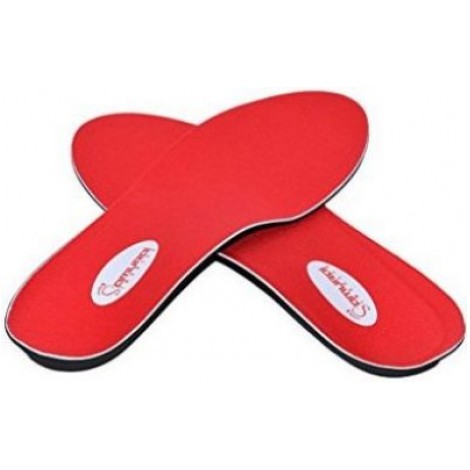 Arch Support for Low Arches
Specific Sizes
Suitable for High Impact Conditions
Versatile
Not Very Durable
Very Thin
This is a pair of insoles especially suitable for those with flat feet and low arches. Designed and recommended by podiatrists, they are made to conquer fatigue and soreness in the feet. The insoles are not trim-to-fit - each pair is made with precision to fit your specific shoe size, meaning you won't have to measure or trim before wearing. They are low-profile while providing superior cushioning and support, making them suitable for all types of different shoes ranging from dress shoes to heavy work boots. They're definitely worth the purchase for anyone struggling with discomfort and pain caused by low arches.
Read more
Springy Molded Core
Samurai insoles include a springy molded orthotic core that ensures adequate structural support is given to all areas of the foot to prevent exhaustion and increase comfort.
Shock Absorption
Excellent cushioning is provided by their springy polypropylene orthotic shell and their dense padded case. Because of this, they are sure to provide the proper protection against high-impact when in the workplace.
Cost and Value
These insoles are quite expensive compared to the others on our list, but they're extremely cheap compared to some other high-quality orthotics. They have received excellent reviews from satisfied customers, and are definitely worth the consideration for those struggling to find the proper insoles for flat feet.
6

. Dr. Scholl's Massaging Gel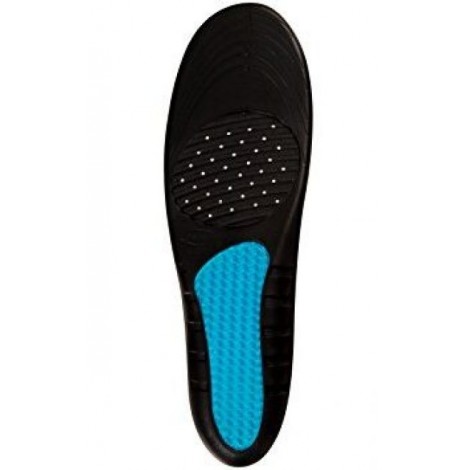 Excellent Cushioning
Versatile
Massages the Foot
Allows Airflow
Minimal Arch Support
Not Suitable for Wide Feet
The most unique aspect of these insoles is that the gel on the footbed will gently rub against your foot, simulating something like a massage. The massaging gel isn't, however, just there for the fun of it, but will actually help soothe foot pain or discomfort, rendering them great for all those who are on their feet all day. Also, the gel waves act like tiny springs that absorb shock and cushions the feet. Cooling vents also allows sweat to dissipate, and their low-key design means they can fit into work boots, casual shoes, or sneakers,
Read more
Cushioning
Thanks to their Massaging Gel technology, extra cushioning is provided, which will protect the feet and joints when walking on hard surfaces and working with power tools.
Relieves Tension
The 'massaging' is meant to stimulate blood flow and therefore relieve any tension or knots in the muscles, which prevents discomfort and makes them especially suitable for those who have frequent foot cramps.
Cost and Value
These insoles are an incredibly good bargain for their versatility. One pair will serve you well for work, sports, or running errands.
7

. Nazaroo Orthotic Insoles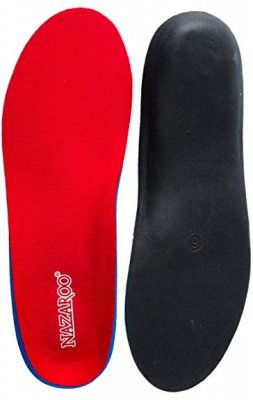 Arch Support
Medical Grade Materials
Latex Pad Insole
Deep Heel Cradle
Price
Run Wide
Break In Required
The Nazaroo Orthotic Insole is a medical grade orthotic, so you know you'll be sure to have the best quality standards met with this option. With features for arch support and cushioning, it also utilizes composite materials that act with your body's reaction to heat and stress. And, as a bonus, there is a 100% guarantee if for any reason you aren't satisfied with these insoles. Just return for a full money back refund.
Read more
Medical Grade
Many times, some insoles can simply add a layer of cushioning to help boost comfort in shoes that have little padding. With Nazaroo's Orthotic Insoles, not only are the materials and specs met to medical grade standards, you can be certain of the quality with their money back guarantee. It makes them a smart choice to try out for your next pair of insoles for work!
Support and Cushion
Found in the Nazaroo Orthotic Insole is structural arch support as well as a deep heel cradle, which helps stabilize the foot and heel, as well as alleviate foot fatigue. A latex pad is built into the insole to help absorb impact and reduce stress upon the foot during walking. EVA anti-microbial treatment helps keep odors at bay, and wards of mildew.
Cost and Value
One of the most budget-friendly options, the Nazaroo Orthotic Insole is a smart purchase if you're in search of new insoles for your work boots. Not only will this fit a variety of shoes, but it also offers the support and cushioning you would find in premium orthotics, and all with a money back guarantee. This one is a no-brainer to consider if you haven't tried them out before!
8

. Superfeet Green Heritage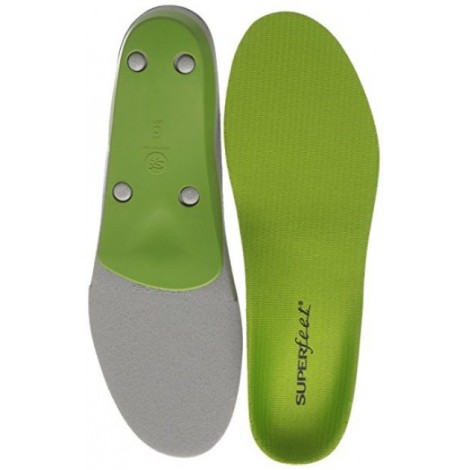 Anti-Odor Coating
Arch Support
Deep Heel Cup for Cushioning
High-Density Foam
Kicking off our list is one of the most well-known, well-loved pair of insoles ever. Superfeet has been around for over forty years, and their products have only gotten better over time. The Superfeet Green are designed to be versatile, shock absorbent, and comfortable. Its dense foam material and stabilizer cap support the foot, while a natural coating helps control odor and bacteria. Overall, these are great for work, exercise, or shopping alike. And if you have a particularly low or high arch, or are looking for additional shock absorption, Superfeet insoles also come in other colors designed to fulfill every individual's need.
Read more
Deep Heel Cup
These insoles feature a deep heel cup that is strategically positioned to increase natural shock absorption. It offers excellent and reliable support for long days on the job.
Versatile
Designed to fit into many different types of footwear, you can wear these insoles in your work boots as well as in your everyday street shoes or your running shoes so that they can provide structural support wherever you go.
Cost and Value
The only downside about these insoles is that they are on the highest end of our price range. However, their durability ensures they'll last for a long time.
9

. Tread Labs Pure Stride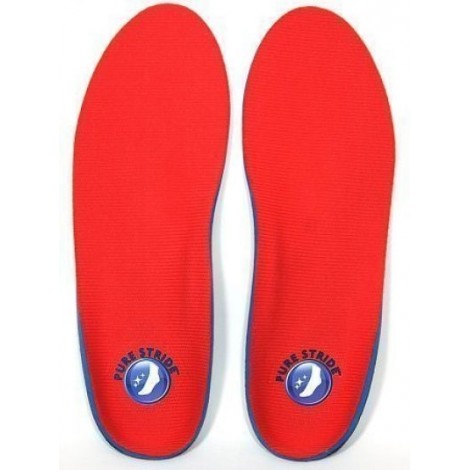 Firm Arch Supports
Different Arch Heights Available
Cushioning is Durable
Low Friction Fabric
Antimicrobial fabric treatment
Our next pick aims to relieve foot problems through strategic biomechanics. These insoles claim to be able to re-align your kinetic chain in order to prevent and provide relief to discomfort, soreness, and other issues such as plantar fasciitis. Their fabric undergoes antimicrobial treatment that kills bacteria and allows your feet and shoes to stay fresh no matter the conditions. They also ensure long-term satisfaction, as top covers can easily be replaced if they have been worn down. Designed with each individual in mind, they also provide different arch heights to suit your personal needs and preferences.
Read more
Suitable for All Arches
These insoles come in four different arch heights, making sure that you can find your perfect fit for maximum support according to your arch size and foot type.
Durable Cushioning
An open cell polyurethane foam combined with a low friction polyester fabric means that no matter if you're running or using power tools, shock can be absorbed. In addition, the materials are long-lasting, and one pair will last you a good long time.
Cost and Value
Stride insoles are quite pricey compared to many other insoles on our list, but keep in mind that their durability justifies their high price and renders them a worthy investment.
10

. ViveSole Plantar Series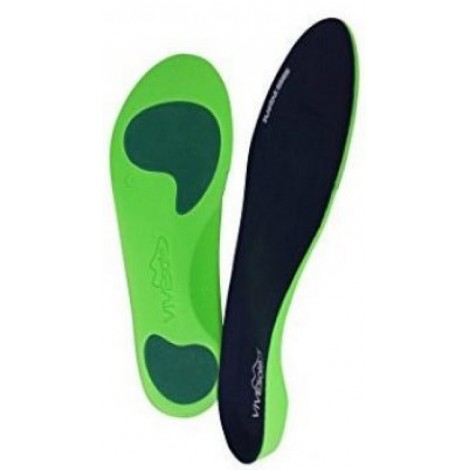 Affordable
Antimicrobial Lining
Lightweight
Trim-to-Fit
Great for Low Arches or Overpronation
High Arches
Not very Durable
The Plantar Series insert by VIVEsole is a podiatrist-designed insole made to relieve pain in the foot, heel, leg, and even the back by providing support to the foot's natural shape. Its biomechanical design includes a deep heel cup and a firm arch that supports and lifts the arches. Additional cushioning at the heel and forefoot ensure shock is evenly distributed and absorbed, which lessens the strain on certain zones of the foot and lessens foot fatigue. What's more, its foam material keeps it nice and light so that you won't have to worry about having bulky feet when walking around. They are also excellent for relieving pain caused by plantar fasciitis, flat feet, or overpronation (ankles rolling inward).
Read more
Antimicrobial
Not only does its antimicrobial lining prevent odor, but it will also prevent the growth of bacteria in your work shoes or boots and ensure your feet stay healthy and comfortable.
Structural Support
As mentioned before, the design features a deep heel cup and a firm arch. This increases stability and ensures that less strain is put on your heels and arches with each step you take.
Cost and Value
As the second cheapest pair of insoles on our list, these are definitely affordable. They're great if you're still hesitant about using insoles - and will definitely convince you of their practicality.
Criteria Used for Evaluation


Size
Most insoles are marked with a size range rather than a single size, as in shoes. (An example would be a pair of insoles labeled 'Men's 9-12.') This is because most full-length insoles are meant to be trimmed down in order to fit your shoe, and will be labeled as 'trim-to-fit.' Before using them, you would simply have to trim off the excess length of the insole in order for it to fit comfortably in your shoe. This makes it convenient to find what best suits your foot and shoe, and prevents the unnecessary hassle of double-checking and triple-checking your foot size.
However, if you prefer specific sizes when it comes to insoles, they can also be found. Some find it more convenient to get a specific size because they can be taken out of the package and worn straight away. But we suggest checking the customer reviews of the product before making your purchase, in case the insoles are sized slightly larger or smaller.


Fit
The volume of an insole refers to the amount of space it will take inside the shoe, and will generally correlate with the size of the shoe with which you plan on wearing your insoles. Low volume insoles, for instance, can be worn in low-volume shoes like cycling shoes, and are suitable for low-arched feet. Medium volume insoles are better for more average shoes like street shoes and can be suitable for many different types of arches. High volume insoles are better suited for higher-volume shoes such and hiking boots and running shoes and are great for high-arch feet.
When looking for insoles for work boots, in particular, high volume insoles are therefore suitable. They also tend to provide more cushioning and support, which are needed in the workplace. But if you'd like to use your insoles in other shoes as well, or if you have very low-arched feet, a good pair of low-volume insoles can be just as good. Volume is sometimes mentioned in the name of the insoles or can be found on its packaging.


Materials
Like any item of clothing, the material of shoe insoles can make a huge difference to their level of support and comfort. The most common materials are foam, cork, leather, and gel.
Foam is perhaps the most widely-used material, as it is the most inexpensive option. However, don't let that lower your expectations. Foam is naturally shock absorbent and rigid, meaning they are durable and will not wear down easily no matter how frequently you wear them. There are also two categories of foam: closed cell and open cell. The former means that all the bubbles in the foam are completely separated from each other by cell walls. This allows the air trapped inside to give the foam its desirable features such as cushioning because when the material is compressed, it will bounce back thanks to the decompression of the air. However, the biggest flaw about closed-cell foam is that the air inside it will eventually escape, leaving the material flat, dense, and less comfortable and protective when used as an insole.
The second type, open cell foam, have their own pros and cons. They can be made extremely light, as the wall between the bubbles is very thin. They are breathable and soft while being able to maintain their shape for longer periods. They are also more resistant to water compared to closed cell foam. However, this type of foam is also stiffer because the air bubbles inside it do not decompress and return the force as well, and therefore provide less shock absorption.
A gel is also very popularly used in insoles. The material is soft and flexible, and are great at providing comfort. They can also increase the durability of your shoes, but keep in mind that they tend to be more pricey than insoles made of foam. Leather is another option, but are not commonly found among insoles intended for work. They are usually of tough cowhide leather and can provide excellent arch support.


Style
Just like shoes and socks, there are many different types of insoles that will be more suitable for different people. Taking the time to learn about these different types will give you a higher chance of choosing what works for you.
There are three basic types of insoles, the first of which are comfort insoles, which are designed to maximize comfort. The second type, molded insoles, are made to provide extra assistance and can help with minor foot problems. The last type is custom orthotics, which are even more specialized – they are typically recommended by a doctor and are built by a specialist specifically for your foot in order to provide assistance for chronic foot issues. However, many of the best insoles for work shoes out there are orthotics, so don't be afraid to purchase them if you don't have any severe foot issues.
Molded insoles are generally the best choice for work, as they provide good overall stability, cushioning, and support that is suitable for the work environment. Although comfort insoles might be, well, comfortable in the short term, they won't be for long if you spend long hours walking or standing, as they are not designed to offer the structural support and shock absorption that is needed. As a result, you might end the day with sore and aching feet!
In terms of half- or full-length insoles, in order to determine which type you need, first, consider what bothers you about your shoes during a typical day. If you experience slipping or rubbing of the heels in your shoes, a half insole will do the trick, as it supports the heel without affecting the other parts of your foot. Another common problem is when a shoe is too large and leaves too much room for your foot, which often causes foot fatigue as you struggle to have your shoes keep up with the movement of your feet. In this case, reaching for a full-length insole can fix the problem, as it will take up some room and give you a more snug fit, providing more comfort, arch support, and cushioning.


Features
Throughout our list, you might have noticed that the term 'antimicrobial' is mentioned very frequently as an advantage to the insoles. Antimicrobial protection is an incredibly important aspect of an insole or a shoe, as our shoes are more susceptible to the spread of bacteria and odor than any other type of clothing item. This is because while we frequently change and wash our clothes, our shoes don't rotate as much and are used much more often for longer periods.
The word 'antimicrobial' itself refers to anything that acts against the existence or the spread of microbial organisms, such as bacteria, viruses, fungi, and protozoa. Antimicrobial substances are either synthetic or semisynthetic, or they can come from plants and animals.
Antimicrobial fabric treatments or lining can do marvels at preventing the spread of bacteria and fungus. Footwear and other products that have been treated properly will have a significantly reduced level of contamination compared to untreated items. This means they have less discoloration and are more durable. It will also prevent odor, which is essentially caused by specific types of bacteria that get nice and cozy in your footwear after weeks or months of use.
When looking for a pair of insoles, it's, therefore, a good idea to check the label and see if they have been treated with antimicrobial substances. This could greatly improve your foot health – and your family will surely thank you for reduced odor as well.
Expert Interviews & Opinions
Most Important Criteria
(According to our experts opinion)
Experts Opinion
Editors Opinion
Users Opinion
By Default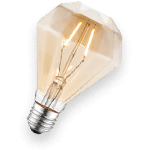 Turn Older Boots Back To Comfortable
Many work boots go through tough days on the job site, and a lot of times, the cushion can start to get thin. Insoles are a great option to keep those boots going for the long haul, so you don't need to purchase a new pair.
Work Related Insoles
Insoles can come in a variety of functions, some for athletics, some for the style of shoe, such as high heels. When looking for a pair for work boots, check for cushion to keep you comfortable, but also insoles that have antimicrobial or wicking properties to keep your boots dry and odor free!
Frequently Asked Questions
q:
Why should I use an insole?
a:
As mentioned previously, almost all shoes come with some type of built-in insole, but they are often of poor quality. A lot of stress can be put on your body and on your feet when in the workplace, so a good pair of removable insoles will ensure that you stay protected and comfortable. They can also make your shoes seem smaller if you wear a size too large, and prevent blisters by providing a more snug fit. In addition, they are often used to correct foot problems such as overpronation or low arches, which will prevent discomfort in the long term.
q:
How can I take care of my insoles?
a:
Handling your insoles properly could increase their lifespan by a landslide. If you wear them daily in the summer, moisture will be trapped in even the most high-quality, moisture-wicking insoles. To prevent this, it's best to take them out of your shoes and let them take a breather once a week or so, or hand wash them with some mild detergent, taking care to let them dry completely before putting them back in your shoes.
q:
How can I find out my arch type?
a:
An easy way to know if you have low, medium, or high arches requires only a shallow pan, some water, and some heavy paper. Put the water in the pan and wet the bottom on your foot. Then, step onto the paper and look at your footprint. If the inner part of your footprint is completely filled in, your foot most likely has a low arch. Likewise, if the inner part is partially filled in, you might have medium arches, and if there is little to no contact on the inner part of the foot, you might have high arches. Note that this method is only intended to give you a general idea of your arch type and may not be completely accurate. However, the information you acquire can help you in choosing your next pair of insoles.
q:
How do I know which insoles to buy?
a:
With so many options out there, it can definitely be overwhelming to make a choice. We suggest finding your arch type with the method mentioned above and look for insoles designed especially for your arch type. In addition, take into consideration the size of your shoes and the situations you encounter at work. For example, if you've got room to spare in your boots and are often walking or using power tools, then a thick, high-volume insole is worth considering. It can also be good to check out other customers' reviews of the product to find out about the sizing, durability, and overall quality of the product. However, we recommend taking others' opinions with a grain of salt, as what suits one person's foot might not fit the other, and vice versa.