Best Freebird Boots Reviewed & Rated
In a Hurry? Editors choice: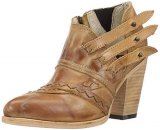 Test Winner: Gate

Freebird is a unique brand that seeks to put craftsmanship above everything else in footwear manufacturing. Freebird boots catch the eye immediately, as the leather they use is high quality and often has a very rich finish. They do this by handcrafting each model in traditional style, with intricate metal work.

What is even more unique about this brand is that the leather used has obvious flaws, but the artisans stitch it and finish it in such a way that they are creating a perfect product out of imperfect materials. This is why these designs are one of a kind, as each comes with its own personality.

Below is a list of Freebird boots that we believe perfectly encapsulates this brand, and shows why customers love it so much.
Standout Picks
Criteria Used for Evaluation
Style
Autumn is fast approaching, and that means the bootie season is almost upon us. The brand that is the focus of our guide is one that presents a perfect mix of fashion and purpose, one where you will find options that keep you warm and dry, and yet undeniably trendy as well.

The Freebird boots featured here are very unique in their style and presentation. It is important when choosing fashionable footwear to not only look good but to also be functional.

When picking out the best pair for you, the first thing to look at is your own body type. You'll have to determine whether you're a curvy person, on the slim side, apple-shaped, etc. This will help you choose the right height of the design.

Knee-high options are great for those people that are curvier, while over the knee styles are designed for those who are more slender. There are charts that you can look at online to find the right length for you.

Another factor to consider is the style of the boot itself. We've encountered quite a few of those who come with a western vibe, with pointy toes, low stacked heels and other accents which remind us of the Wild West. These have been and always will be in fashion, and if you're not afraid of embracing your inner gunslinger, there is no reason why you shouldn't go for these options.

However, there are also those that are more urban in appeal, such as the rusty-chained Knox for example. These come with a more modern silhouette and will definitely spice up your current wardrobe.

Additionally, since all of the items here have some kind of an accent to them, take a moment to examine all of the buckles, straps, zippers, laces and other detailing, and whether or not you'd want any of these. They add interest to a design, make it more stylish that it would otherwise be, and are great if you wish to break out of the norm a little bit and reach for something unexpected.
Comfort
While style and visual appeal is important, you shouldn't overlook comfort either. After all, you need to be able to - and to want to - wear these designs for maybe even hours at a time, day after day, and that won't be possible if they're causing you any kind of pain or discomfort.

Fortunately, there are a few things you can focus on, to make sure that you are getting the most comfortable option for yourself.

Footbed: Footbeds come in all shapes and sizes, but what you'll want is one that is cushioned, or one that is contoured, or maybe even one that is both. Cushioning absorbs some of the shock as you walk, lessening the pressure on your joints and soles, while contours provide support. Arch support especially is important to stave off foot fatigue and ensure that your gait is nice and balanced.
Toe Shape: In our list you will come across Freebird boots that have round toe shapes, and some that are more pointy, which is in keeping with the western styles. Round toe boxes have plenty of room for the toes and are comfortable to wear for extended periods.
The problem arises with the pointy toe areas, which tend to squish or pinch your toes and lead to pain, numbness, cramps, and perhaps even blisters or worse. It would be best if you could try the design on before you purchase it, and if you feel any type of discomfort in the toe area, that probably means the design is not for you.
Heel: Finally, if you are someone who is not used to wearing heels, go for options that have a lower heel. In our list, we have a variety of heel heights, but fortunately, they are all chunky and solid in shape, providing you with good stability.
However, if you intend to spend entire days in your new boots, then definitely opt for lower designs, ones that won't put your foot in an unnatural position.
Materials
A lot of footwear features depend on the type of materials used in its construction, such as breathability, insulation, comfort levels, durability, flexibility and more. Fortunately, all of the items on our list are made from premium leather materials, and they are certainly not lacking in the quality department.

Leather is essentially animal skin or hide, which goes through several different processes until it's ready for use in footwear manufacturing. It provides good insulation, amazing breathability, durability and comfort. Leather uppers and leather lining make sure that air freely flows in and out of any design, and thus they keep your feet cool and sweat-free in any situation. Additionally, this also reduces the development of bad odors as well as bacterial and fungi infections.

In terms of comfort, genuine leather is exceptional. It has the ability to change shape over time, molding to the forms of your foot and leg, and thus providing you with a comfort that fits only you and no one else.

All of the options on our list also come with genuine leather soles. In the same way that we just mentioned, leather soles also mold underneath a person's feet, much better than a synthetic material such as rubber would, so high-end designs often have this material on the bottom of their footwear.

Leather soles also add a touch of elegance, and provide your steps with that well-known click-clack sound that we associate with expensive, high-quality designs.
Durability
Durability describes how strong the materials that make a design are, how strong the materials keeping the shoe together are, and just how strong the construction is in general. While it is not something that you should lose sleep over, it is a factor to take into account, especially when you are shopping for a pricier pair of shoes such as Freebird boots.

The good thing about the designs we are talking about here is that they don't fall apart very quickly. One of the main reasons they don't is that they are not worn very often year-round. They are also built to insulate the feet against cold temperatures and are meant only for less favorable weather, as in during winter and autumn (spring, perhaps, in the case of the Lazor).

One of the main reasons why these designs are considered the most durable a shoe can be is because almost all of them are made using the Goodyear welt technique. This is a construction process that delivers incredibly long-lasting shoes, not only because of the strength of the connections between the upper and the sole but also because these designs can easily be resoled later. That way, they can last even for decades, if well taken care of.

The designs are also often made up of multiple layers of leather, making it even less likely for the model to expire quickly.

Overall, we are certain that whichever item you pick from our list, you won't be disappointed. When you get your hands on your new shoes, make sure to check for any damage or inconsistencies in construction; if everything seems fine, you can be sure that you will enjoy your beauties for many years to come!
Upper
Since boots are usually tall designs, their upper largely consists of a shaft, the part which runs from your ankle up to as far as your thighs in some cases. Some shafts come as is without any way of opening or expanding them, but most will come with a zipper at either side or will be laced up. Some will have straps and buckles.

Overall, since every customer is built differently, it can be quite difficult to find a shaft which fits the width of your calves. It would be best to measure your calves before investing in new footwear, to ensure that you don't buy the wrong size. Usually, manufacturers mark down whether the shaft is wide or slim. If your calves are more of an athletic or curvy build, then you will definitely need styles with wide shafts. Some will need to skip long shafts altogether and go for ankle boots instead.

In terms of height, the shaft also falls into one of these categories: ankle-high, mid-calf, knee-high, over-the-knee, and thigh-high. Sometimes this height is measured in inches. Booties usually have shafts 3 to 8 inches high, mid-calf ranges from 8 to 14 inches, knee-highs range from 14-18 inches, over the knees range from 18 to 22 inches, and thigh-highs measure above 22 inches. It's easy to know what you're getting when keeping these in mind.

Also, look for Freebird boots that have elastic panels built into the shaft. These are called 'goring', and they make it easier for you to slip your tall styles on and off.
Top 10 Freebird Boots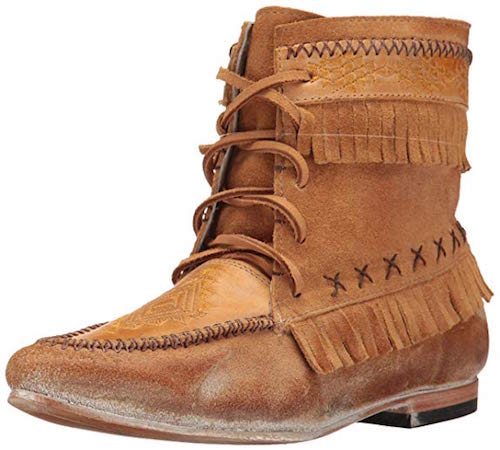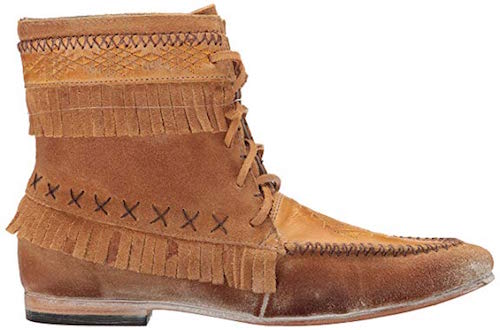 A design that looks fit for a music festival, the Tribe is every bit as cool, hippy and laid-back as we want our Coachella-style footwear to be. This is an ankle-high option meant for those who don't take themselves too seriously, for carefree spirits who live their life to the fullest. So strap on that fringe crop top and cut-off denim shorts, slide into the Tribe and make the most out of your day!
The Tribe is made from genuine leather for both the upper and the sole. The defining characteristic is the collection of straps and leather fringe around the ankle, which come with large buckles to bring some interest to the design. It would be cool if you could find leather bracelets around your wrists to match the ones on your footwear.

The heel of the Tribe is a comfy .5 inch high, and you should have no problems exploring the world in these. The Tribe is that option that you wear when you know you're about to have some fun. Whether it is really a music festival, a picnic with friends, or a shopping trip to the local mall, this design will take you anywhere you want to be, and in style!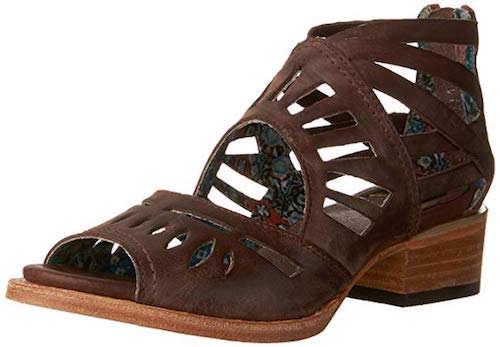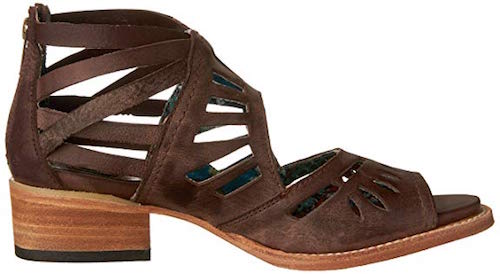 If you like the idea of wearing boots in summer but are worried about sweating or overheating, it's highly recommended that you check out Freebird's Ponce model, a stylish solution. This model is cut like a low ankle boot, but features an open toe, as well as an intricate cut-out design all over the upper, allowing your feet to breathe, or giving you the opportunity to show off some fun hosiery. The Ponce comes in a shade of brown called Plum Leather, which is a great neutral choice that'll go well with most casual and semi-formal outfits.
The upper of this model is made with leather (like most other products listed), and it's a great choice because the straps are actually thin enough to be broken-in quickly. The biggest opening is located on the top of the instep, which is a sensitive area of the foot, and by allowing it to properly breathe, it will keep the skin dry, preventing rubbing or blistering. The back of the heel features a zipper closure for easy on and off.
The sole unit of the Freebird Ponce is made out of leather, with the footbed being covered in soft suede. This means you'll be able to wear this shoe with or without any hosiery, and it will still breathe well, giving you a comfortable wearing experience. The chunky heel is 1.5 inches tall, which makes it a great everyday choice, and the blocked heel is covered with rubber to protect it from abrasion, and add a bit of shock-absorption.
The Ponce is an expensive pair of footwear, but it's one of the most stylish options on our list. If you're after something unique and versatile, it definitely is high on our list of recommendations.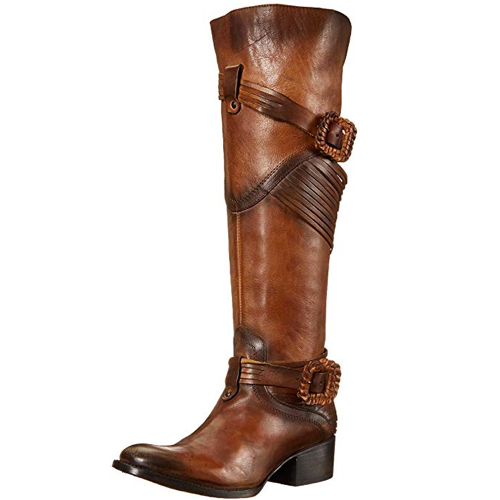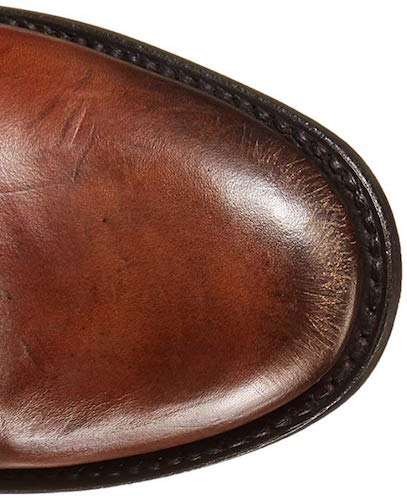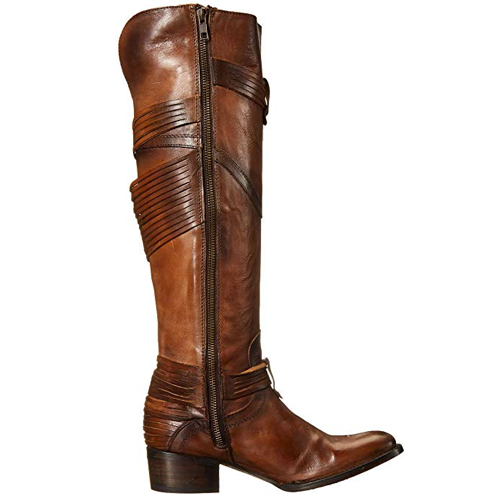 The Stela design is not for the faint of heart. This tall option comes with a hard-edged silhouette which speaks of boldness and ferocity, and which fits only the most daring of fashion styles. In this harness-wrapped design, you will be confident, intimidating and tough, and you can be sure that everyone will love your footwear choice.
Like all other items on our list, the Stela is also made out of 100% genuine leather, right down to its moldable leather sole that will keep you comfortable all day long. Its upper is a burnished cognac color, one that gives the impression of age, and it is adorned with straps, buckles, and harnesses all around, aesthetically arranged to deliver a va-va-voom effect.

The Stela comes with a 1.5-inch stacked heel for a neat height boost, and there is also a zipper closure in the inner side. This allows you to slide in and out of this design with minimal effort. The opening of this option measures 15 inches in circumference, making it comfy for most calf widths, at a borderline wide calf size.

We admit that the design of the Stela is not for everyone. It is quite striking in appearance, and of uncompromising build, but that's exactly why we admire it. If you're looking for something unconventional and a little dangerous even, the Stela is a great way to play up your more rebellious side to the world.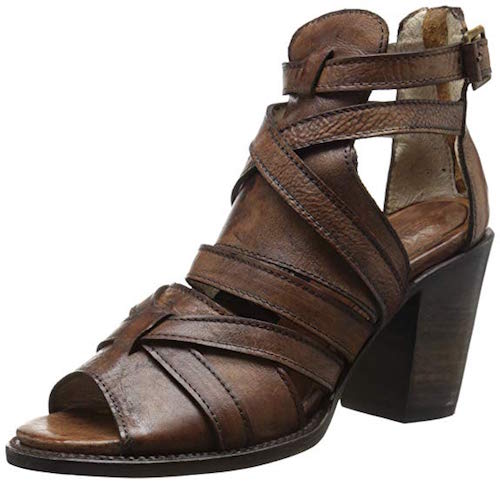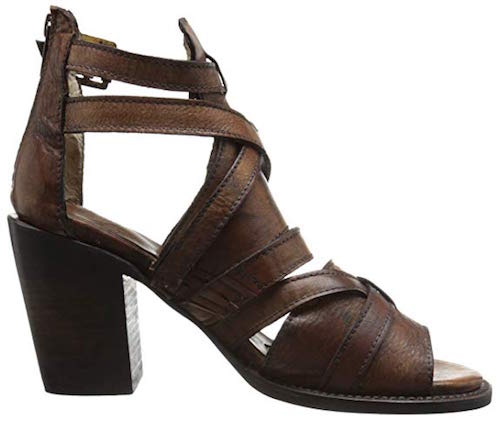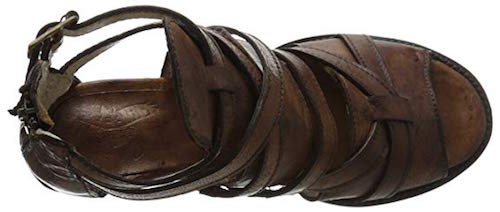 This pair of footwear by Freebird is a combination of sandals and ankle boots, making for a fun pair of shoes you can wear in warm weather. The Claw is ideal for daily wear thanks to the brand's use of high-quality materials, as well as the versatile design that works with a number of outfits. This model can be purchased in two color options, a cognac brown or a distressed black that is sure to go with all of your favorite outfits.
The upper of the Freebird Claw is made with 100% leather, including the lining and footbed. What this means is that these boots are going to mold to the exact shape of your foot, and the break-in process shouldn't take as long as regular boots because of the numerous straps. The ankle strap is adjustable with a handy buckle to maximize comfort, while the back of the boot features a zipper closure to speed up on and off.
One of the advantages of the Freebird Claw over other models listed is the number of openings it has, which means that it will be more breathable than most similar ankle boots. The toe is open, as is the arch, allowing for moist and hot air to escape. You'll also find that the Goodyear welt makes for a comfortable and supportive wearing experience, with just the right amount of natural cushioning. The sole of the Freebird claw is made with leather, and it features a 3.5-inch chunky heel that's stable and comfortable to wear.
As for price point, the Freebird Claw is one of the more expensive models listed, but considering its versatility, it's still a pretty good investment. It's highly recommended for casual summer wear, as well as parties and dates.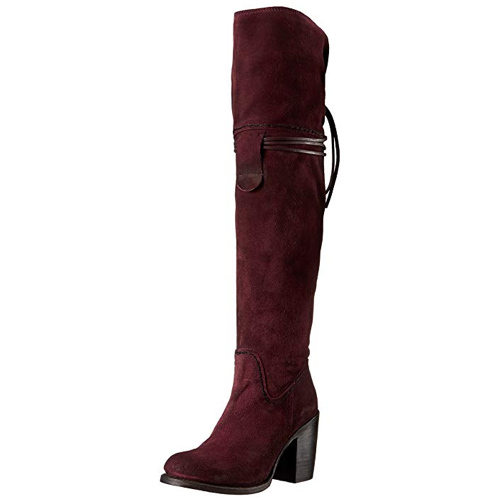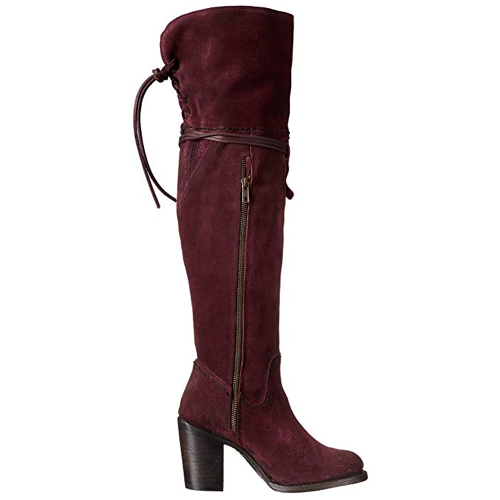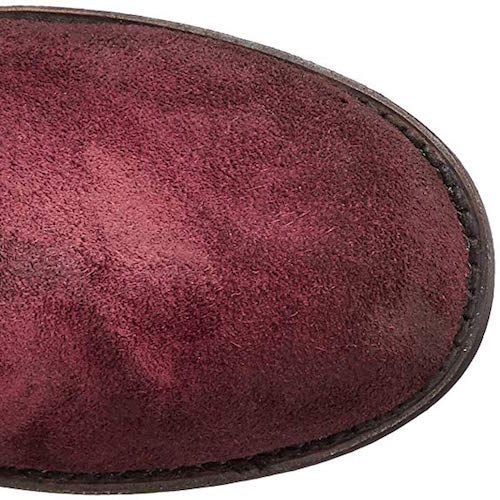 The key detail on the Brock has got to be the leather lace detailing on the backside and around the upper calf. This accent transforms the boot into something that makes you curious and questioning until ultimately you decide that you'd like to have it.
The Brock looks like it came straight from an antique store. This is not an exaggeration. The eye-catching feature of the design is the leather lace detail that goes around the upper calf. These shoes look like something outlaws would wear in the 1800s, but with a modern twist.

The opening of this model is 13.5 inches, which is not the widest we've reviewed so far but is just fine for most people. There is also a zipper that runs along the back, which will give enough room to anyone putting on or taking off the design.

The Brock is not an option for the faint of hard - it gives off a hardcore vibe, of someone who is not to be messed with, and who knows exactly what they want. You can easily pair these badass shoes with skinny jeans or cool tights and be ready to take on any challenge of the day!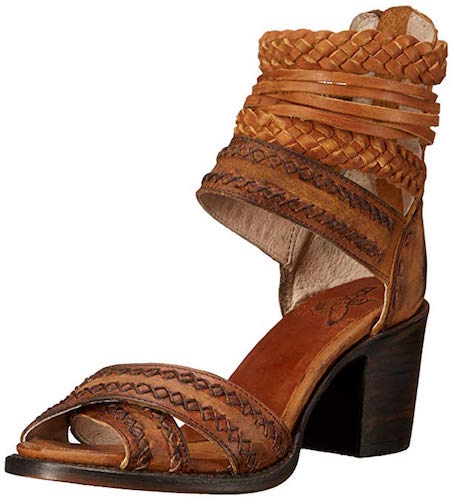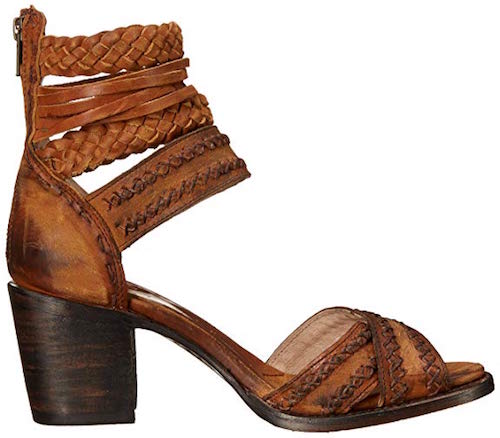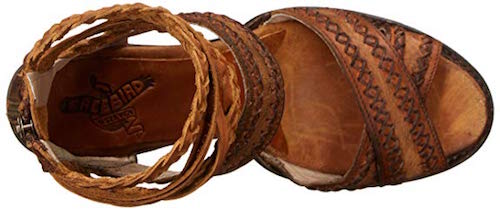 This pair of Freebird sandals is the ideal choice for anyone who's a fan of the bohemian look. It is sure to look amazing with a flowy summer dress or midi skirt, and you may even want to wear it in clod weather, paired with some colorful socks or printed tights. The cognac brown color works well with most outfit choices and is easy to pair with other accessories as well.
The upper of the Freebird Axel is made with leather, and the straps are intricately designed to give it a unique look. The crisscrossing toe straps have decorative stitching, while the ones found at the ankle are either braided, cut to thinner straps or decorated with contrasting stitches. The back of the heel utilizes a full-length zipper for easy on and off.
One of the main advantages of the Freebird Axel is the fact that it's a highly stable pair of sandals. The chunky heel gives you plenty of surface to put your weight on, and the heel area combined with the shaft prevents ankle sprains. You'll find that the leather sole is naturally cushioning and flexible, and will feel perfect once you've broken it in.
This is an averagely priced pair of footwear by Freebird, and you will find that it's a great purchase for both summer and autumn, seeing that it's comfortable, stylish and versatile.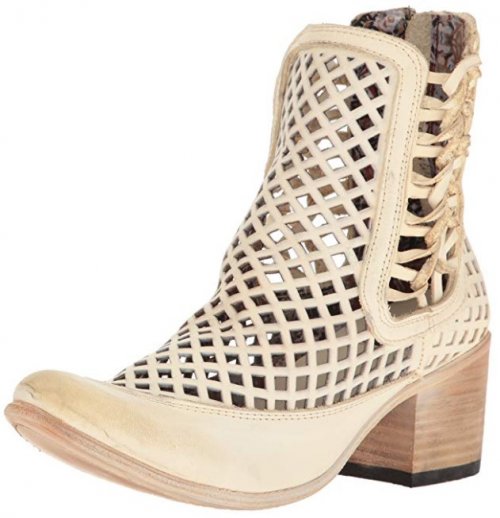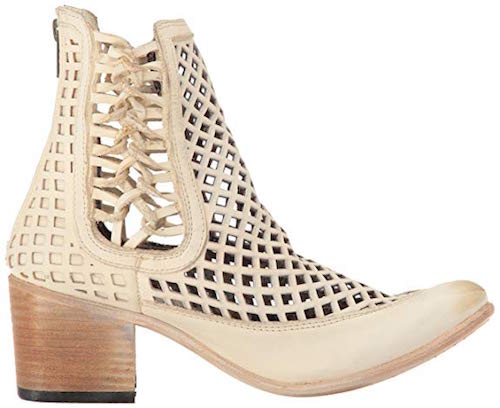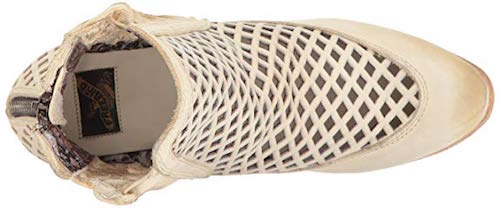 In this list, we have our fair share of classic and western styles, and now, with the Lazor, it is time for something a touch different. Yes, this bootie does give off a bit of a cowboy vibe, but it is also cute, unconventional, and entirely too easy to fall in love with. The Lazor comes with a distinct cage-like upper that will make you the star of any event.
It stands to reason that the Lazor is not an option for inclement weather. Due to the perforated upper, you won't be able to wear these in rain or snow - however, that makes them a perfect spring design! Thanks to these laser cut holes and a breathable leather lining, the Lazor is every bit as breezy to wear as it is unique in design.

This option comes with a two-inch solid heel and a slightly pointy toe in the front, for that western flair. It also has a zipper in the back to make your way in and out of it a lot easier. Like all other items on our list, the Lazor is made from 100% genuine leather and even has a leather outsole.

If you are looking for that perfect pair of shoes for a transitional period - one that is neither a sandal nor a boot - then you've come to the right place! The Lazor design is here to add sass and flirtiness to all of your outfits, and you will absolutely love taking it out for a stroll!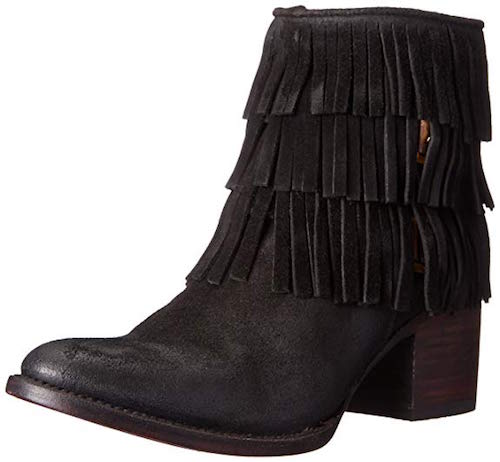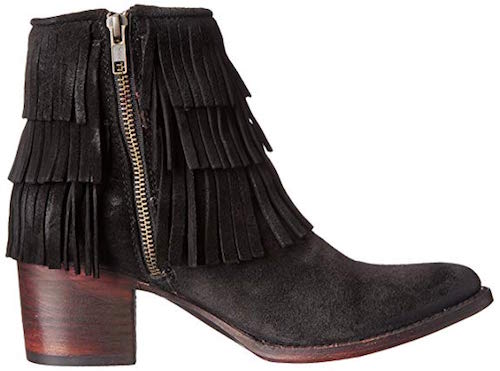 It is not a secret that the Freebird brand has a preference towards buckles and straps, and even laces, as these details are abundant in our list. However, in this case, we're looking at something a bit different - a design that is almost completely covered in fringe! The Belle bootie is irresistibly cute, flirty, and the movement of the fringe detail as you walk will certainly catch anyone's eye.
The Belle is made out of genuine suede. Unlike leather, suede has a plush, luxurious finish that you won't be able to get enough of. There is, in fact, a hidden strap and buckle underneath the fringe, but it is hardly noticeable. The important part is that there is a zipper in the inner side so you can slip these on and off in a blink of an eye.

The toe shape of the Belle is somewhat pointed for a more elegant silhouette, and it comes with a 2.25-inch heel. This is that perfect fall design that you will love to wear in chilly yet dry days, and that you can show off to all of your friends.

Be prepared to enjoy all of the compliments on the Belle design, as no matter where you go and no matter what you wear, you are bound to leave an impression.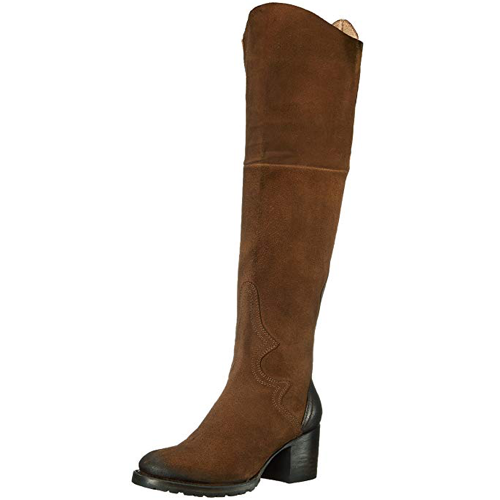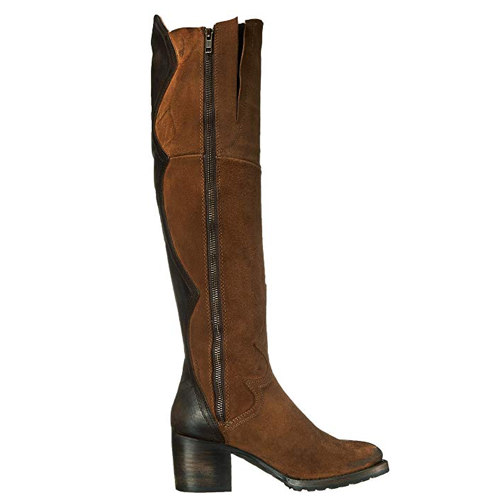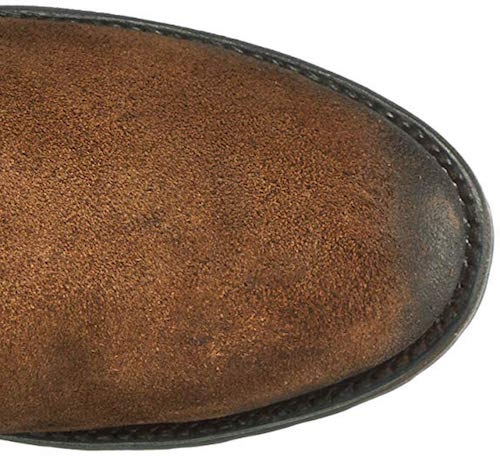 This pair of slouch boots is a great choice of casual footwear to put on when you want to keep warm, but still, want to look stylish. Made with an 18.5-inch shaft, these will cover your entire calf, and the look can be adjusted to your liking thanks to the slouchy construction. These can only be purchased in a single color option, a tan suede, but you'll find that this is a neutral color choice that is sure to compliment all your favorite fall outfits.
The Fuego has an upper made with suede, which really is a great choice when it comes to comfort and performance. This type of leather is soft to the touch and pliable, which means that it will break in more easily than its full-grain counterparts. The toe area is burnished for contrast, and the back features contrast piecing for a stylish effect.
The closure used on the Freebird Fuego is a full-length side zipper, along with elastic goring at the top which is meant to increase comfortability. The boot opening is around 15.75-inches wide. The Fuego features a half-inch platform along with a 2.25-inch chunky heel that's stable and won't put too much pressure on the ball of the foot.
As for cost association, the Freebird Fuego is one of the more expensive models you'll find on our list, which comes as no surprise considering the amount of material used in the construction process. If you're after a pair of slouchy boots you can wear for many seasons to come, it's definitely a good choice.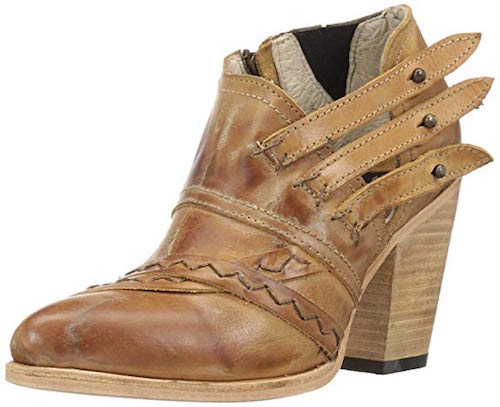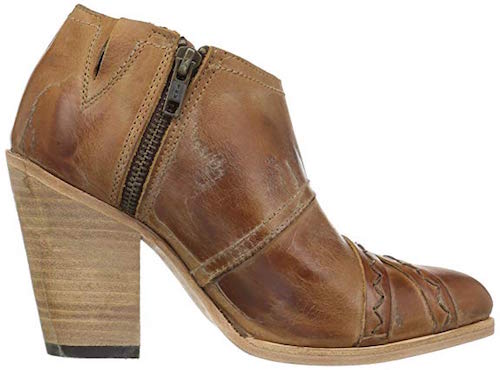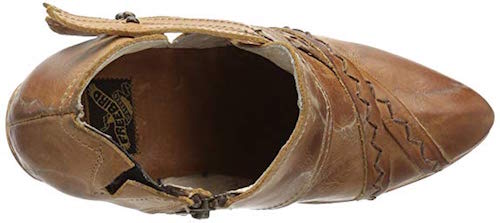 The Gate ankle bootie by Freebird is one of the most unique designs the brand has come up with so far. At first glance, it looks like any other pair of heeled ankle boots, but it actually utilizes a number of straps to not only elevate the look but to change the way these boots are going to fit and feel. The Freebird Gate can be purchased in a tan color option, which is great for those who prefer neutral footwear, and it will look great in any setting, including a professional one.
The upper of the Freebird Gate is made with leather, which comes as no surprise. What makes this bootie different are the straps which cover the instep, as well as the reverse D-Orsay design that leaves the outer side of the foot open to view. The three straps going over this opening feature decorative buckles, and will actually allow you to break in your new booties more easily.
The closure system used for the Gate is a zipper closure located on the inner side of the foot. However, you'll also find an elastic gore at the side of the heel which increases comfort and allows for a greater range of motion when walking. The sole unit is made with leather, and the heel is 3 inches tall with a rubber cap to ensure longevity and walking comfort.
In terms of price, the Freebird Gate ranks considerably higher than average, being one of the more expensive models listed. Nonetheless, if what you're after is a stylish pair of statement booties, it will definitely work well for you.

Subscribe to our Newsletter