Best Compression Workout Leggings to Help with Swelling
In a
Hurry? Editors choice: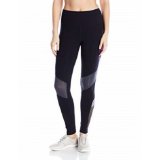 Test Winner: SHAPE activewear

Most athletes and serious gym rats own some sort of compression gear. These garments not only sculpt the body and help you define your curves and accentuate your muscles making every body type look good, but they also provide practical support during your sessions. They can help you squat deeper, minimize shock in the joints, and provide excellent blood flow with better oxygenation to all the muscle groups.

The very best compression leggings are going to be versatile, stylish, comfortable, and have a great fit. We established a list with materials, style, and speed to determine the best products on the market. Many runners like to use compression for training and races, the ability to increase performance and speed is essential. We took a closer look at those options that appeared to make a difference here. You are sure to find the right pair for your needs on our list.
Standout Picks
Criteria Used for Evaluation
Style
Different brands will often make variances in their lines to work for either men or women. Some brands are primarily one gender, while others develop a line and construct them with differences to account for the variances in body type. You can also find some that are made to be gender neutral, and really when it comes down to it, it is a matter of personal preference. Some women, especially very curvy women need more specialized garments and may not be able to have as much comfort with gender-neutral options. Either way, understanding how the garment was constructed and who it was constructed for is something to keep in mind when you are picking out the right fit for you.
When it comes to younger individuals like kids, there may be more wiggle room for options that are gender neutral. However, as people grow and develop their own body types or even with training, develop their own musculature, keeping to options that are geared more towards your gender may have a better fit. Men and women are physiologically different and so the areas where men need more room would be different for women. For instance, most men are comfortable with a bit more room in the groin area, while this could be bulkily uncomfortable for women. Women, on the other hand, could use more flexibility in the hip and backside, which may not work as well for the male body.
Materials
In order to get the most benefit out of your compression leggings, the construction and the materials are where the benefits come from. Here are some points on these two aspects to help you understand the makeup of these garments. This information is good to keep in mind as it can also help guide you to pick the right products for your needs and preferences.
The materials to look for are going to be polyester and Lycra or Spandex mix. If your tights use more Lycra in their construction, they are going to have a much tighter fit. This is what most athletes are going to look for but if you need a bit of wiggle room, look for a combo with a smaller Lycra ratio so you will have a bit more give.
When considering construction, where exactly do you need the bulk of the support? Not every one of these products is made the same and the areas where they provide more compression or support may differ throughout the entire body of the garment. Graduation, when it comes to compression, is a term that establishes the different levels of compression offered in a piece. When looking at compression stockings, for instance, there is a wide range of numbers that are used to relate how much graduated compression each product has. A standard level would be 15-20 15-20 mmHg. As far as compression technology, there are over the counter grades which is what you see in the standard amount listed above, all the way up to various medical grades 1-3.
For active compression tights, there are those that are made to have graduated levels for big muscle groups and others have the same level throughout the garment. Depending on where you need the support or how you prefer your fit for your activity could determine the type of graduation you prefer. Some people even use compression garments with the addition of compression sleeves on top in places that need extra attention like the joints.
Speed
If you are reading this guide it is because you are looking for the best compression pieces available and you are interested in these specialized garments because you want to improve your performance and recovery. So, will these actually help you run faster and improve your speed? The theory behind this question relates to the improved blood circulation offered by this technology. Improved blood circulation should provide more oxygen delivery to your muscles and that will improve metabolic waste removal which builds up during physical activity. As this whole process becomes more efficient, you are essentially going to be better equipped to jump higher, run at a faster speed, and have a much more efficient recovery.
The studies are pretty similar in their findings that this technology does improve blood flow and enhanced muscle activity as a result. While there aren't any black and white findings that can say for sure that performance is improved, there is much research indicating that compression on the lower half of the body in the lower limbs could benefit in terms of performance. This would be specifically in explosive movements like jumping. So finding the right combination of materials and graduation can be key in picking the right gear for your activities and your overall functioning.
There is research that is being done which shows that blood flow proficiency can improve cognitive abilities which also makes great theory and sense. This can help those athletes who need to use cognitive functioning for a strategy like in sports such as cycling, soccer, rugby, hockey to obtain better performance. While there is still more research to be done, improved blood flow has only shown a net positive effect on the body. As far as athletes are concerned, the right compression can make all the difference in practice and game time.
Top 10 Compression Leggings
1

. CW-X Endurance Generator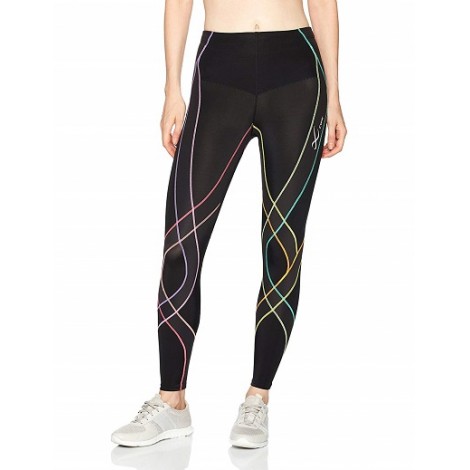 Stylish and functional compression workout leggings, CW-X Endurance Generator works well for runners of all types; marathoners, sprinters, or leisure.
They offer superior stability for twisting and turning and support for when you are exercising on uneven surfaces like off-road trails.
The flat seam construction can help reduce and even remove irritating abrasion so you have added comfort while active. It also helps minimize bulkiness in the seams which can be annoying on the skin. The abdominal support panels give a bit of extra structure to the lower abdominal wall.
The compression itself works well to form fit to the body and the abdominal support panel also keeps the structure in the waist. Additionally, there is a double-reinforced waistband using a flat drawcord to help you pull in these pants together for a more customizable fit making these work for most all body types.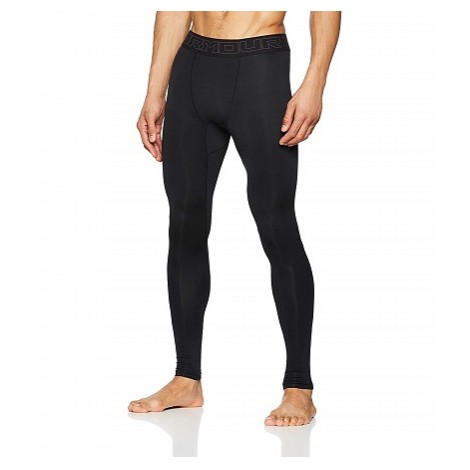 These compression leggings by Under Armour is specifically designed for men with dual-layer fabric that provides sufficient warmth during cold weather. The interior is smooth and comfortable, and the materials are water-wicking and fast drying which really helps decrease bacteria and mold build up as well as help you with comfort during exercising.
Not only is the material of the compression leggings resistant to dampness it can dry fast. It uses ventilation in all the right, strategic places. The anti-odor technology with the ability to dry fast stops nasty microbes from growing and building upon your gear.
The materials have lots of stretch to them so they move very well in every plane of motion which is what you want when you are playing sports or working out. You won't be restricted in your movement. The seams are smooth and flat so they won't irritate your skin. The waistband helps keep them in place using elastic.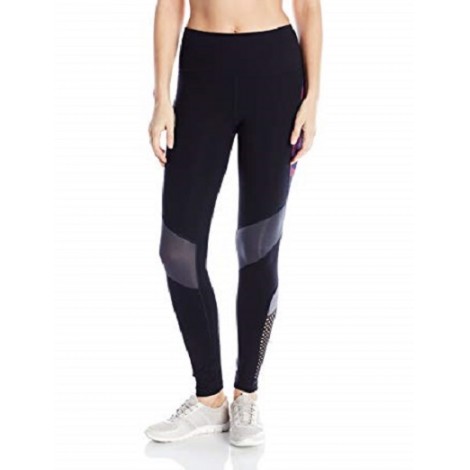 A stylish cross trainer that works well for running errands while looking really good as well as going to get a workout in. It has the practical features you'd want such as moisture-wicking and they provide nice warmth if you are working out in colder temperatures.
These compression workout leggings work well in the winter time and the very cold, they are able to go through multiple washes and still function well and still feels just like when you bought them. The length is ideal for most body types and they wear very comfortably with tones of movement. There is also a nice matching pullover which looks really nice as a full outfit.
These are good even if working out isn't your thing, you a still look like you rock it. They are stylish to run around town and they fit so flatteringly that you can get away with a more lax routine and still look good.

4

. Oiselle Jogging Knicker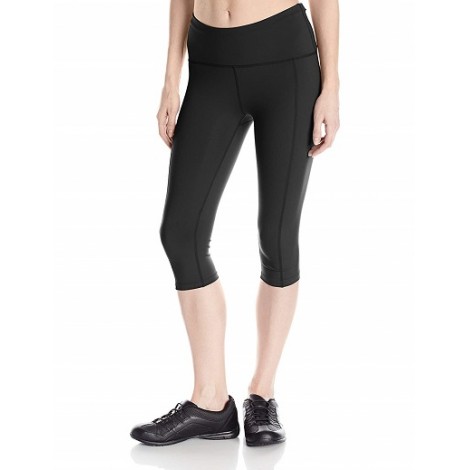 A nice match for all types of running, Oiselle compression leggings is a nice looking option, with some moisture wicking abilities these work well indoors and outdoors. This is a very nice option that should fit nicely for thicker and thinner body types.
These are very comfortable fit and they work well for most body types but they are especially flattering on curvy girls that can have a difficult time finding well fitting and flattering options making them one of the best compression leggings on the market. If you have larger thighs and butt, these will be able to work well on that small waist while also accentuating those nice lady features and highlighting them at their best.
You will appreciate the drawstring which can help them especially with body types that are not just straight up and down. They can be more customizable this way and it is a nice feature that many options on the market do not have. They are very supportive of thin and thick girls.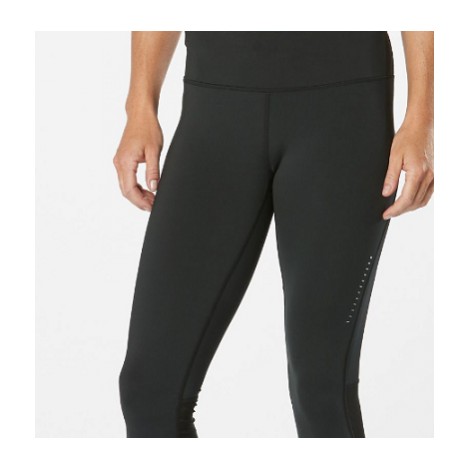 Using only the best compression leggings performance fabrics, finishes, and treatments available today, R-Gear Apparel was created using unprecedented attention to detail. Cutting edge design elements like anatomical-engineering, flatlock seaming, laser cutting, and bonded construction helps ensure optimal performance and a perfect fit for our consumers who demand optimal performance from the product they wear.
Very well-made compression leggings that have a nice back pocket which can easily fit your phone or most other media devices. The pocket also zips so it keeps your valuables secure. It is a nice little storage feature to have. They offer a great fit with a nice, high waist.
The Fabric mix and ration used works well to give just the right amount of pressure to keep you feeling secure and supported. It is also a firm fit without causing you to overheat when you are working up a great sweat. So you can wear this indoors or outdoors and have a balanced temperature regulation to help you stay at peak performance.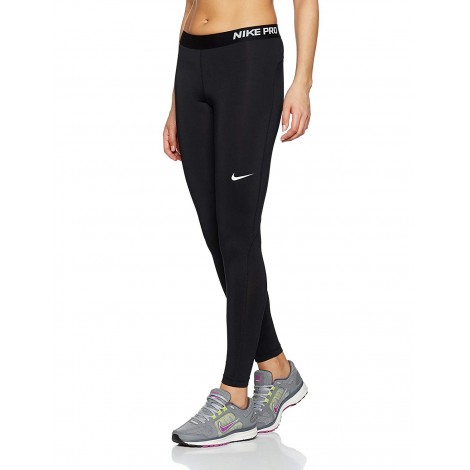 Nike has a well made high-intensity training pant that uses Dri-Fit fabric that will help you stay cool when you are getting a good sweat session in. Flat seams lessen irritation and also provide a better-contoured look. If you're looking for the best compression leggings, Nike is always a good option.
These have a couple of color options, and while you may be drawn to a traditional black don't be afraid to try another option. All the colors are very flattering on most any body type.
The quality you'd expect from Nike, these have a nice fit and tons of movement. They may have a bit of length in the legs for some but it won't be overwhelming. They'd be exactly what you'd expect, so you won't be disappointed.

7

. Adidas Believe This High-Rise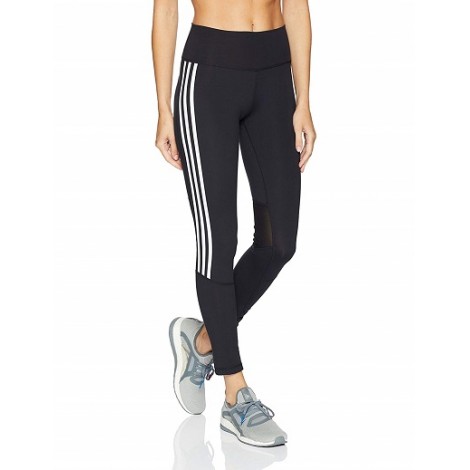 Adidas Believe This High-Rise provide you with that classic addidas look, the three-striped side detail which is not only good looking but super iconic in style. It wears well next to the skin, is very flexible, and has a couple of color options to choose from.
The higher waistline tames the tummy if you suffer from a bit of bulge, this will smooth it out nicely. They are sporty and chic at the same time. They have the appealing stripes on the side and the logo right under the knee. Super stretchy, these compression leggings are made to move.
The wider elastic waistband sits well and is very functional. It rests nicely on the hips and has extra support and ventilation with the gusseted crotch. A nice drop-in pocket helps with a bit of storage.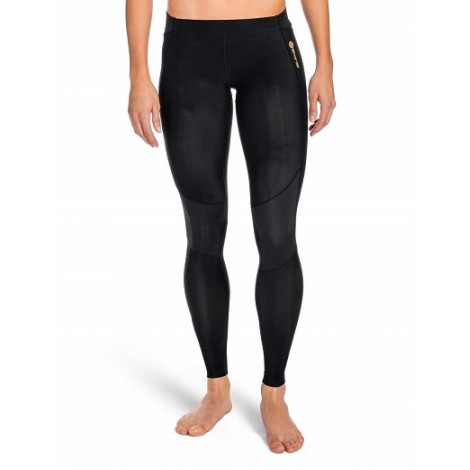 Skins A400 compression workout leggings are made for comfort through the targeted use of 400 key points of pressure. The biomechanically placed panels help keep in position and aid the development of key muscle groups in the lower body. These can help you perform during your exercise as well as recover when you are done.
You can get a big bang for your buck with these compression leggings because they function well in the hot and cold. The balance and moderate temperature on your body which helps them keep your muscles the right temperature to function at the highest level. This is accomplished with the adaptive HeiQ technology which can moderate temperature keeping your cool when it's a bit toasty out and warm when there is a chill.
These come with a very nice feeling, aligned fit. They provide a good amount of comfort and you will really like the thicker waistband that won't irritate your tummy or skin. It also makes for nice support and a luxurious feeling for hips.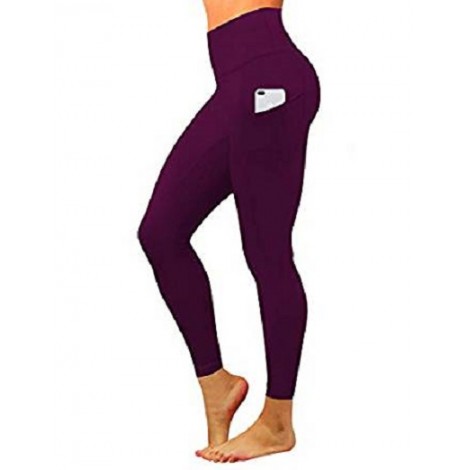 Bubblelime compression leggings make a nice pair of yoga pants that can also work well for weight training or running. There are a ton of color options to match any outfit. They streamline the body with nice pressure and can maintain proper body heat while also being breathable.
The side leg and inner pockets are very big and deep, you will be able to fit a good amount in them and not have to worry that your phone, for instance, will fall out when you are doing yoga or running. The material isn't see through so your valuables will be shielded. Even with more bulky items like a large phone, you won't feel it pressed against your leg so it won't inhibit you from your activities and it allows you to carry much less into the gym so you can be much more efficient.
The high waist offers support and pressure to keep your body streamlined and svelte looking. These compression workout leggings are designed to make all bodies look good. With four-way super stretch, they won't stop any type of movements you make and will help you ebb and flow with your workout.



The Active Research compression leggings can be used for most physical activity as well as to help recover from workouts or procedures. The fabric is breathable, moisture-free, anti-odor, and anti-bacterial. These leggings are great for high and low-intensity training.
These are so good, don't be surprised if you keep buying backups. You will adore the thick and durable materials, they work great to run around town and really perform at the gym. They fit curvy and straight body types alike and are flattering for all.
If you are someone who is prone to swelling wearing these can provide the pressure and support to quell that swelling down. Even if you don't wear them during your workouts, pop a pair on afterward and they can help get the blood moving to keep your body in balance. They also make a great recovery garment after procedures.

Subscribe to our Newsletter