Best Climbing Shoes for Women Reviewed
If you're one who loves adventure and the great outdoors, then climbing is the sport for you. With tons of benefits you are able to reap from it, women of all ages will get the body they want and gain ultimate health with the help of climbing. The fresh air, sun-kissed skin… What's not to love? But of course, when climbing, you will need to appropriate footwear.
Your feet will be taking a lot while you are trekking up mountains, so it's recommended to invest in the best climbing shoes for women. There are many brands and models of climbing shoes, differing from features and design. There are also a lot of other factors to consider. If you're still new to climbing, looking for the best climbing shoes for women may be confusing! To help you out, we give you the ultimate purchasing guide to the best shoes for women.
Our Top 3 Picks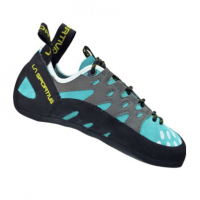 Tarantulace Climbing Shoes

Our rating
Lined tongue
Price:

See Here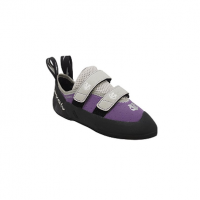 Evolv Elektra

Our rating
MX-P 1mm midsole
Price:

See Here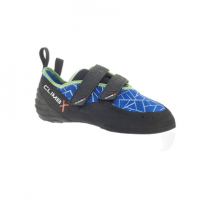 CLIMB X Redpoint

Our rating
Padded ankle cuff
Price:

See Here


Best Climbing Shoes for Women
1. La Sportiva Tarantulace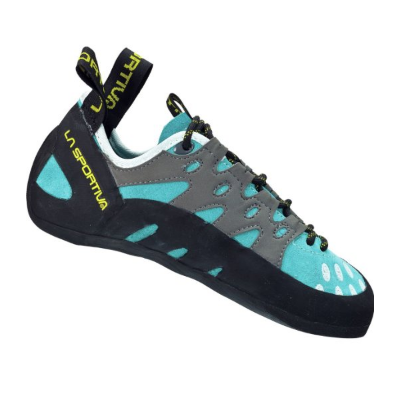 La Sportiva is known as a great climbing shoe for women, and its design alone shows us why. A great feature about the Tarantulace is that it's got the quality material and FriXion RS rubber compound to ensure a good grip while climbing.


Expand to see more
It has other features, such as:

– Made out of leather

– Efficient pull lacing harness

– FriXion RS rubber compound

– Lined tongue

– All-around hook and loop closure
 It is made out of good quality known to last for many climbs and workout sessions.
 They are all-around shoes that leave your feet comfortable and well-ventilated throughout your whole climb or work shift.
 The laces won't go all the way to the toe, so it may leave more toe space.
2. Evolv Elektra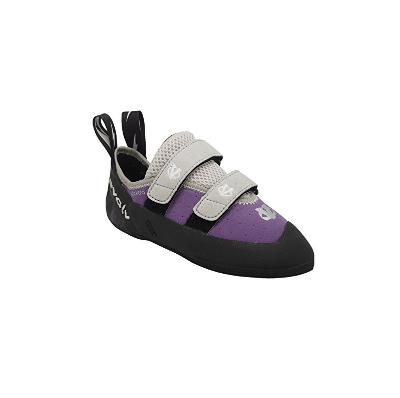 The Elektra is known as one of the top-selling women's shoe in USA, and for a good reason! It's got all you need in a climbing shoe without the frills or expensive price tag.


Expand to see more
What we love about the Elektra is that it has an eco-TRAX rubber, recycled high friction rubber compound. Not only are you ensured comfort, but it's environment-friendly as well.

Here are more of its features:

– Made out of synthetic material with nylon lining

– Has an MX-P 1mm midsole

– VTR rand with thick front toe area

– Sole is 4.2mm TRAX high friction rubber, which is environment-friendly
 While it has recycled rubber, it makes for a comfortable shoe with good sensitivity.
 It gives good flexibility and balance. It's great for either climbing or everyday use, may you have intense jobs or workout sessions.
 You have better breathability and less hot spots on your feet.
 They are vegan-friendly.
 It runs smaller than the usual sizes of climbing shoes. It's best to order it a size up.
3. CLIMB X Redpoint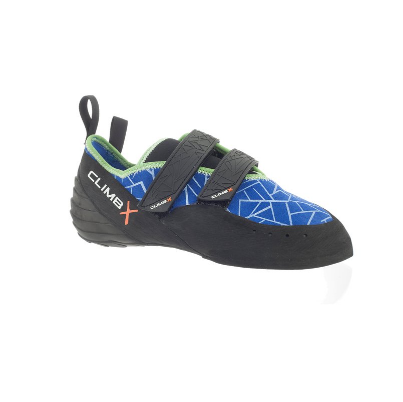 Redpoint is known for having all the features a climber needs in one pair of shoe. What makes the CLIMB X Redpoint interesting is that it has an organic hemp foot bed for the shoes to smell fresh no matter how sweaty your feet may be!


Expand to see more
It has other features, such as:

– Made out of rubber

– Organic hemp foot bed

– Breathable mesh tongue

– 3D molded climbing rubber hooking heel and descent tread

– Padded ankle cuff

– A free climbing DVD upon purchase
 It's great for both beginners and advanced climbers. They come with a free DVD for you to learn the ropes and improve on your climbs.
 It's easy to clean, coming with a hemp foot bed that maintains a good smell on the shoe.
 Your feet remain well-ventilated and comfortable with the mesh tongue and padded ankle cuff.
 Sizing can run a bit small, so it is best to order it a size larger.
 Takes a bit longer to break in as compared to other climbing shoes.
4. La Sportiva Miura VS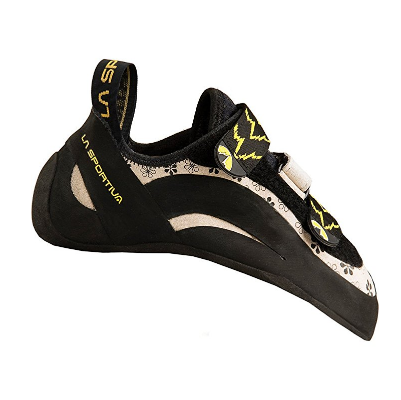 La Sportiva is one of the best climbing shoes we can find. This climbing shoe has the hook and loop closure that's very easy to use, making it convenient for you while climbing. No need to worry about the hassle of tying your shoelaces anymore.


Expand to see more
It's got great features, such as:

– Made out of leather

– Hook and loop closure system for easy adjustability

– 4mm Vibram XS Edge sticky rubber outsole for good grip

– One-piece leather upper with synthetic Dentex lining

– Unlined under the foot for sensitivity
 Because of its slip-lasted construction, you are assured ultimate grip even on the steepest overhangs.
 It has good traction and sensitivity, so you can focus on foot strength and feel the edges. All the while with your feet being able to breathe and remain comfortable.
 It has the downturned shape to improve the flexibility of your feet and the performance of your climb.
 The shoes may come a bit larger in size, so it is best to order it half a size smaller.
 The rounded tabs on the straps may pull off, depending on how you care for it.
5. Scarpa Origin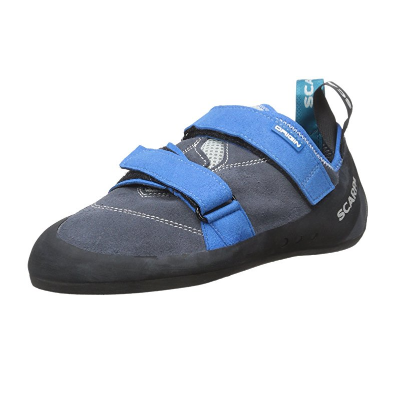 Scarpa is known for their long-lasting shoes, making it a great investment for those who climb or have very active lifestyles. What we love about it is that it's got the flat construction, making it appropriate for both everyday use and trekking. It gives comfort and support with Scarpa's proprietary vision rubber.


Expand to see more
It has features such as:

– Imported from the USA and made out of 100% suede

– Has a rubber sole made from Scarpa's proprietary vision rubber

– Passive ranting and a flat construction for comfort and ultimate performance

– Has a dual power strap closure to easily adjust the fit of the shoe.

They do have their cons, so if you want something built more "advanced", then it's best to go for Scarpa's other models.
 It's very affordable and will last for many uses because of its quality material and craftsmanship.
 Velcro straps make for a secure fit.
 It is comfortable and feels solid, with good sensitivity and traction.
 These are great for beginners, but not the best for advanced climbers.
6. Evolv Elektra VTR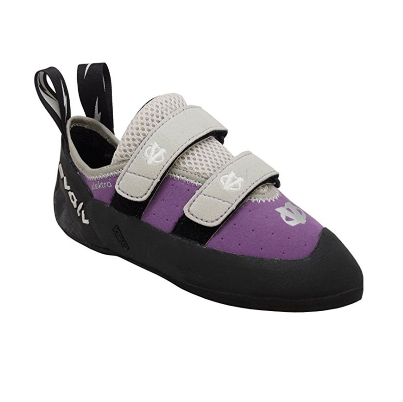 What we love about this pair of she's is that it's got a great design with a lower volume toe box and arch for a better fit. This makes it perfect for just about any female climber, whether they suffer from a foot condition or not.


Expand to see more
It's got features such as:

– Made out of synthetic material and mesh

– Rubber sole and 1mm half-length midsole for soft cushioning

– Non-stretch upper material and perforated upper

– Lower volume toe box, arch, and heel.


 They are built to last and will be able to withstand any climb or gym session, no matter how intense.
 The have good grip and perforated rubber to improve your performance when climbing.
 It has a breathable mesh to ensure ultimate comfort for your feet.
 It can run a bit small as compared to other climbing shoes, so if you aren't used to the tightness, it's best to order it a size up.
7. La Sportiva Oxygym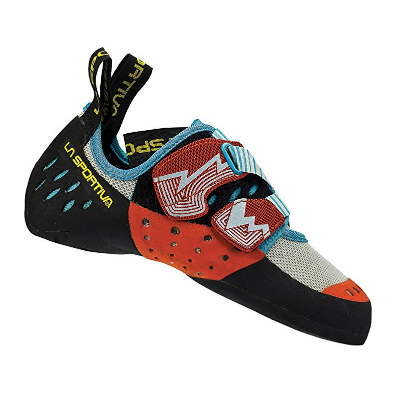 What we love about the La Sportiva Oxygym is that it has got a 3-layer WashTex external fabric that makes your shoe
easy to clean
and maintain. Plus, the design looks very appealing, with different colors that would match any climbing or workout outfit. You can even choose other color combinations to match your preference and style.
Expand to see more
It has more good features, such as:

– Made of synthetic material

– 3-layer WashTex external fabric to keep the shoe clean

– Breathable fabric to allow moisture wicking

– Patented hook and loop closure system
 Very easy to clean, as the fabric keeps the shoe dust-free.
 The material is made out of breathable fabric for your feet to stay ventilated and comfortable.
 You will be able to use this for a long period of time because of its cushioned soles.
 Great for beginner climbers, as they keep your feet at ease no matter how hard the trek.
 Sizes run a bit small, so order half a size bigger.
8. Scarpa Helix WMN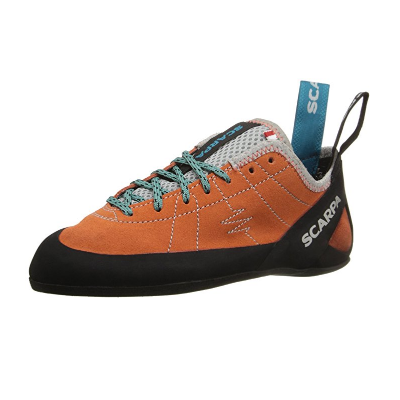 The Scarpa WMN Women's Shoe is great because of its Vibram XS Edge. This system makes your performance on the mountains even better, as it enhances your grip. Its construction and materials are built to last for years to come, whether you use it everyday or during climbs.


Expand to see more
It has good features, such as:

– Made out of leather and a synthetic sole

– Imported from USA

– Vibram XS Edge for grip and durability

– Flat construction for comfort

– Light heel cup cushioning

– To-the-toe lacing
 Has an ultra-grip that enhances performance and durability of the shoe.
 You can use it everyday because of its design and quality material built to last.
 The lacing system makes it easy to lace up and adjust its tightness.
 It provides good comfort that makes it great for gym or climbs.
 It can take a few climbs or gym sessions to get used to the feel. We advise that you walk around with it before going on major climbs.
9. Tenaya Tatanka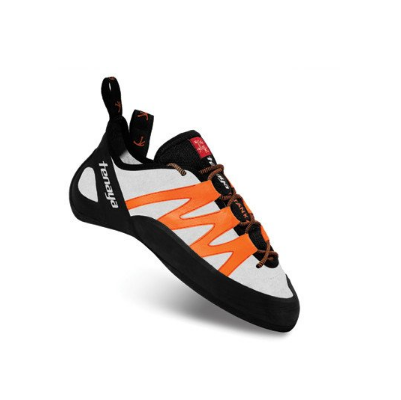 What makes Tenaya Tatanka one of our top picks is the fact that it will give a snug fit with its SXR Dynamics system. Using advanced technology, the shoe will take the shape of your feet, making it secure and fit like a glove without the tightness.


Expand to see more
It has good features, such as:

– Vibram XS Grip Rubber and SXR Dynamics Technology

– Full Cotton Liner

– Made out of synthetic materials

We would recommend it for either gym or outdoor climbing. No matter beginner or advanced climber, you'll definitely feel comfort and security no matter how difficult the climb gets.
 Gives off ultimate comfort with the full cotton liner and cushioning.
 Lightweight and will keep your feet well-ventilated and breathing as you climb.
 Has good grip for slippery terrain or steep overhangs.
 Had a great lacing system, making lacing up easier and more efficient.
 Sizes can run a bit too small or big. Some have complained of it being too tight or loose.
10. So Ill Holds Kick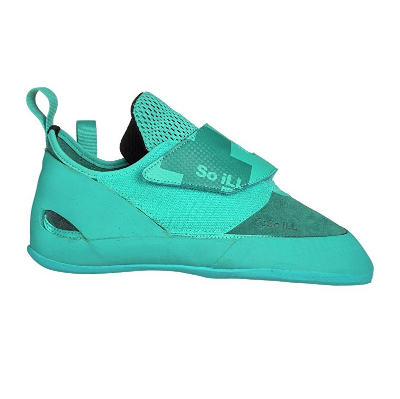 What makes this climbing shoe awesome is the fact that it uses a single velcro strap. Not only does it look cool, but it will also lessen the hassle of your shoes untying while climbing. Its aqua blue color makes it great for the eyes as well.


Expand to see more
It has good features, such as:

– Made out of leather

– Slightly arched shape with a perfectly tensioned heel

– Dark matter rubber for security in foot placement

– Medium stiffness midsole

We would definitely recommend it to anyone looking for a well-designed pair of climbing shoes that uses velcro straps rather than the usual laces.
 Easy to secure your feet in the shoes, as it uses a single velcro strap and has secure foot placement.
 It is made out of quality leather to ensure durability and a long-lasting shoe.
Great for those who have long and narrow feet.
It will take a few weeks to break in and let it become more flexible.
Benefits of Using Climbing Shoes
You're probably wondering: Why bother investing in shoes specifically for climbing? Can't you use normal slippers or running shoes when trekking? While that may work, getting climbing shoes has more benefits than you know. Here are some of the things you can take advantage of when you have the best climbing shoes you need:
– They give you the proper protection you need. They prevent your feet from sustaining any injury because of its strength and the way it fits snugly. It keeps your feet safe from the weather conditions and rocky paths.
– There are specialized climbing shoes you can purchase made specifically for those suffering from certain feet conditions, such as plantar fasciitis. They provide extra support and flexibility for ultimate comfort for those suffering from pain.
– Climbing shoes will give you ultimate comfort, no matter where you are climbing. It has the proper paddings and sole cushioning to assure that your feet are well-ventilated and every step isn't painful.
– The right climbing shoes will match your outfit, making it attractive to the feet and eyes.
– There are other great features that come with climbing shoes, such as reflectors to be easily seen during the dark.
These are just some of the benefits you will be able to reap. Basically, climbing shoes are specifically meant for climbing and will handle any terrain and weather condition for years to come. It's what makes it a great investment for female climbers.
What to Consider When Purchasing Climbing Shoes
Like mentioned, purchasing the best climbing shoes for women may be difficult. If you're new to the world of climbing and wondering what makes climbing shoes the best for you, then here are some factors to consider:
Features
Climbing shoes have features that differ by the brand and model. Search for the ones you need. Will you need something that has extra cushioning and support for your feet? Do you prefer ones that have reflectors or are easy to lace up? Consider the trail and weather you will usually be trekking on, and you'll be able to find the shoes that match your usual hikes.
Material and Design
Design and style are important because you will obviously want your shoes to look good while you're climbing! You should also prioritize the material it is made out of. Make sure that the shoes you have are made out of the strong and durable material that will last no matter when and where you climb.
Customer Feedback and Reputation
You will be experiencing the similar things others have, so it's best to do your research on previous customer feedback to assure that what you're purchasing is in good condition and with positive feedback. The more positive, the better! Choose a brand with a great and trustable reputation as well. You can find reviews from blogs online, or you can ask trusted sources for recommendations on the best climbing shoes for women.
Price
Price should also be prioritized since you wouldn't want to be overspending on a pair of shoes, nor will you want to scrimp on a pair that will break while you're climbing! Do your research on average prices of climbing shoes, and create a budget that's fair to both your wallet and the shoes you will be purchasing.
While there are other factors you'd want to check on, these are the basics you can start with. It's best to do your research before making a final decision, then visiting a local athletic shop to test the shoes yourself. Make sure that you test the shoes before going climbing to assure that what you bought is great for your feet. We suggest that you find one that is easy to use and prioritizes comfort and protection for you and your feet. There are beginner shoes you can purchase if you are still unfamiliar with climbing itself.
In Conclusion
Climbing is a great exercise women can do when you love adventure and travel. After all, it has got tons of health benefits and has you explore the world! One of the most important things to invest in when you start climbing would be the best climbing shoes for women. But if you are new to climbing and purchasing shoes for it, then it may be confusing to look for the best one you need. Hopefully, this guide to purchasing the best climbing shoes for women will have helped you become more knowledgeable with the shoes you need for climbing. You will be able to purchase any of these climbing shoes from reputable online shops, or in your local athletic store. So what are you waiting for? Invest in the best climbing shoes for women today and begin your journey to mountain climbing! You'll reap the many benefits it has.
Did you enjoy the article or have any other reviews on these best climbing shoes for women? Then comment down below! We would love to hear what you have to think.