Best Climbing Shoes for Women Reviewed
In a Hurry? Editors choice: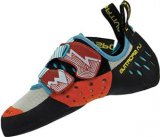 Test Winner: La Sportiva Oxygym

If you're one who loves adventure and the great outdoors, then climbing is the sport for you. With tons of benefits you are able to reap from it, women of all ages will get the body they want and gain ultimate health with the help of climbing. The fresh air, sun-kissed skin… What's not to love? But of course, when climbing, you will need to appropriate footwear.

Your feet will be taking a lot while you are trekking up mountains, so it's recommended to invest in the best climbing shoes for women. There are many brands and models of climbing shoes, differing from features and design. There are also a lot of other factors to consider. If you're still new to climbing, looking for the best climbing shoes for women may be confusing! To help you out, we give you the ultimate purchasing guide to the best shoes for women.
Standout Picks
Criteria Used for Evaluation
Fit
While most shoes we wear for daily use usually should fit us comfortably, give us cushion, and traction, one of the key components of a proper climbing shoe is a little bit different than your regular pair. Climbing shoes usually may fit tighter, even require a few weeks of breaking in, before they feel like second skin. This break in period allows for your foot to shape the shoe a little, stretching it out to your foot shape. So, when you decide to purchase a pair, there are a few things to keep in mind.
Climbing shoes are meant to allow for your foot to feel the surface on which they'll grab and stick to the wall or rock. Having something too loose won't allow minute differences in texture of the wall to be felt. Having a tighter fit than your sneakers will also prevent you from slipping out of the shoe during moves that require more force, like dynos or heel hooks.
If you're newer to climbing, the best bet is to go with a shoe that is either a half size smaller than your sneaker size, or something (if it has an aggressive toe turn) that is the same size as your sneaker. Most beginners start with a shoe that has little downturn in the toe which allows them to get used to how a climbing shoe feels. After a few months, if you decide you love the sport, select something with more of a downturn toe for better grip on overhangs and slab.
Outsole
Any climbing shoe will have a rubber compound as the sole of the shoe, critical for grip on the wall. Usually, this compound can be Vibram rubber, or a special brand-developed compound that provides the ultimate in traction. After all, you aren't walking in these shoes, you're going vertical! The texture the sole has can become more important as you advance in climbing skills, and some specialized shoes will have different rubber for different styles of climbing.
Overhangs require grip in the sole, but the shape of the sole and shoe can become important too. These shoes usually have a downturn toe, perhaps even more angular in the toe area, to allow for grip on the smallest of footholds. Slab specific shoes will likely have a sharper edge to the sole, allowing smears to be easier than something a bit rounder.
The toe shape of the sole is important as well. An angular toe shape can help with moves requiring just your big toe to find a foothold on the wall. Some shoes come with a more rounded toe, good for those who have wide feet and still want proper feel.
Ease of Use
The closure of the climbing shoe is something a little more personal to a climber. These can include Velcro strap closures, lace up vamps, or some are simple slip on shoes. Each have their benefits and fallbacks for exactly what it is you may plan to do, but overall, it's based on your comfort and the performance you require.
Velcro closures allow for a bit of adjustability, and an easy on and off. This can come in handy for quick adjustments, but the closure can wear down over time. Most shoes have a dual closure in this fashion, but some can have a single or triple, usually alternating which sides they strap down on.
Lace up closures are for those looking for a superior in-shoe fit, strapping them solidly inside the shoe. This can be beneficial for longer climbs through multiple pitch routes, or when you think you may apply more force on footholds. The more force applied, the more likely you could slip out of the shoe if you don't have the right fit. Others feel lace up vamps may be dated, but some prefer these for competition shoes where they need a snug fit.
Slip on shoes, or moccasins, are more for general climbing indoor or out, but may not have the extreme kind of fit a lace up or Velcro can have. They are easily pulled on using heel tabs, and for those starting out, sometimes can be a preferable option.
Materials
Climbing shoes should be durable for wear, but granted, over time you'll likely have a toe pop out through the seams if you use them frequently. The materials used in the shoe, mostly rubber on the sole, leather, suede, or synthetics and breathable fabrics, give the shoe durability, breathability, and its overall foot-feel.
Leather and suede make some of the most durable shoes, but the way it's constructed is critical to durability. Seams along the toe box top and sides, if not properly stitched, can easily fall apart, no matter what the upper is made from. Those who tend to drag their toes along the wall would do best with a shoe that has more rubber on the top of the toe, or even a robust leather toe cap, to help slow down wear and tear.
Fabrics and synthetics usually create the parts of the upper that have a breathability aspect. Leather can wrap around the instep and heel, sometimes the arch, to create support and stability, while fabrics and synthetics fill in the spaces between. Some shoes even have small perforations in these areas to try and maximize breathability.
Application
Lastly, depending on your skill level, the way you plan to use your new climbing shoes can come into play. There are several styles of climbing, from sport climbs, where gear is placed into a longer route on the wall and the climber uses rope with a harness, to bouldering, where no rope is used and problems are usually 10-15 feet high. Slab is another type of climb, where holds are minimal, and balance becomes key. Sometimes routes can also have overhangings that can range from 30-40 degrees of vertical, so you'll need something in the shoe design to help keep you clinging to the roof.
For slab, look for a shoe with a sharper edge on the sole. This helps allow for smearing, small foot holds, and maximal friction. These shoes can vary in their design, from those with a minimal downturn, to some with a medium downturn.
Overhangs are best suited to shoes that do have a more aggressive downturn, helping to point the toe for keeping the force along the toeholds, and the hips against the wall. Sometimes these shoes also have an angular toe box shape, and can have a sharper edge to the sole.
Shoes can vary in their durability and sole texture, based on if they are best suited for outdoor rock, or indoor walls. Many are versatile enough for both, but can wear down easier depending on the sole compound. Lastly, many folks consider two kinds of shoes, one for competition, and one for daily climbing practice. Competition shoes usually are aggressive in their design, with a downturn, edged sole, and super sticky rubber compound. Daily climbing shoes can have a lesser degree of these aspects, as they are used more for training rather than sending.
Top 10 Picks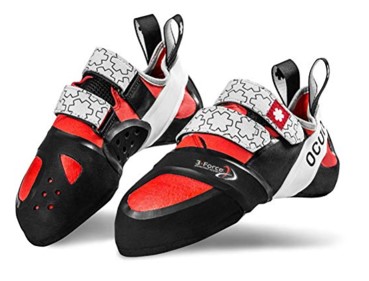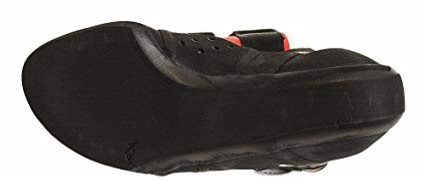 For the ladies out there who love a bit of crag, the Ocun Ozone Lady is designed specifically for the female foot, with a slightly more narrow heel. Split sole also allows for the best possible movements allowing separate heel or toe pressure to stick to the wall. They've improved the design of the heel as well, to better cup and place the heel for heel hooks, so you won't be slipping out. With it's 3-Force System, specifically patented by Ocun for distribution of pressure, these shoes are great for both edgy slabs as well as overhangs.
The 3-Force System of the Ocun Ozone Lady is what makes this brand of climbing shoe different than some others. Wrapping around the toe box, you'll have midsole support, and the ability to maximize placing pressure on the inside of the toe, which is critical for those slab smears or tiny foot holds. With an aggressive downturn toe, you can also edge in for overhangs or caves. At the base is a 4mm Vibram rubber compound, helping maintain grip on any kind of surface you encounter.
The uppers of the Ozone Lady consist of a leather and microfiber material, giving it durability for wear and helping maintain a breathable aspect to the shoe. A dual Velcro closure allows you to strap in efficiently for your perfect fit, and a dual heel tab makes it easy to pull on. With an edge on the sole suitable for bouldering rock or indoor holds, you'll find both balance and versatility in this climbing shoe. If you've not yet tried out the Ocun brand, you're in for a pleasant surprise with the Ozone Lady!

2

. La Sportiva Tarantulace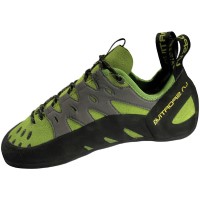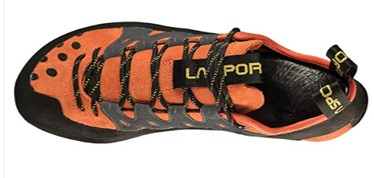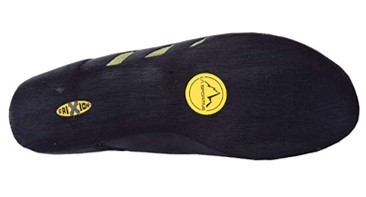 La Sportiva is known as a great climbing shoe for women, and its design alone shows us why. A great feature about the Tarantulace is that it's got the quality material and FriXion RS rubber compound to ensure a good grip while climbing.
It has other features, such as:
– Made out of leather
– Efficient pull lacing harness
– FriXion RS rubber compound
– Lined tongue
– All-around hook and loop closure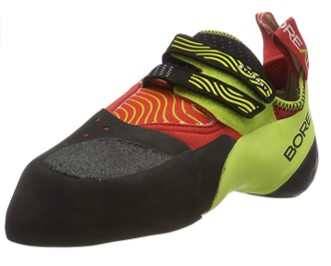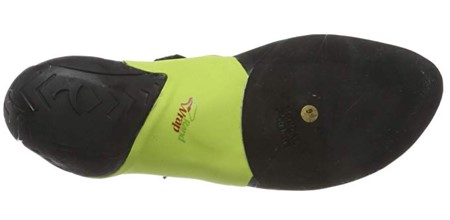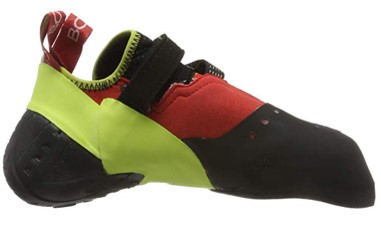 For those boulderers out there, the Boreal Synergy could well be your next new favorite climbing shoe. Its design is specific for aggressive climbs, with a downturn for stick to steeps unlike any other. A single piece construction combines the toe patch and rand together, which allows for incredible friction against the wall face. Specific to Boreal, the grippy Zenith Ultra sole is a rubber compound created for those moves where minimal toe holds are available, and smearing against the wall becomes your only option.
Boreal is a brand of climbing shoes that's come up fast in the climbing world in recent years, and for good reason. The Zenith Ultra sole is the Boreal's uniquely manufacture rubber, sticky for slab, and performs incredibly against rock and indoor surfaces. They've done away with a midsole, making the shoe flexible and allowing for incredible sensitivity during use. Whatever you encounter in your next problem, the Synergy can well push you to your next level.
Synthetic uppers help give the Synergy a breathable aspect while maintaining durability, while a soft inner lining allows some comfort on hotter days. It has an aggressive downturn, perfect for smaller footholds and overhangs encountered in bouldering, with a bit of extra rubber around the toe cap for drags. Dual Velcro closures allow for optimal fit, and dual heel tabs help pull on the shoe to settle the heel in perfectly. It's one climbing shoe well worth a second look for your next pair!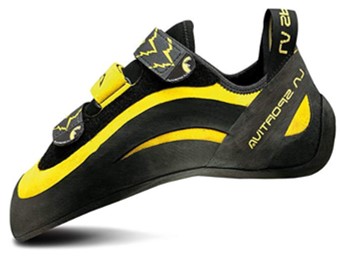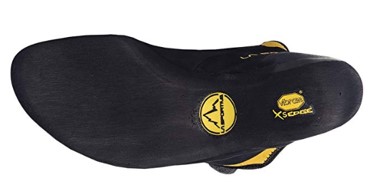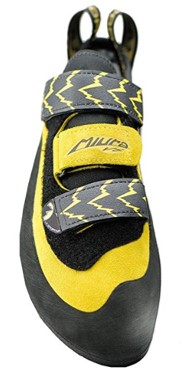 La Sportiva is one of the best climbing shoes we can find. This climbing shoe has the hook and loop closure that's very easy to use, making it convenient for you while climbing. No need to worry about the hassle of tying your shoelaces anymore.
It's got great features, such as:
– Made out of leather
– Hook and loop closure system for easy adjustability
– 4mm Vibram XS Edge sticky rubber outsole for good grip
– One-piece leather upper with synthetic Dentex lining
– Unlined under the foot for sensitivity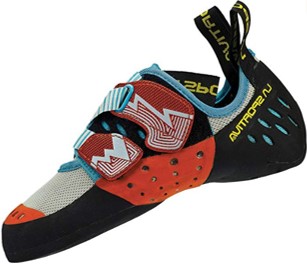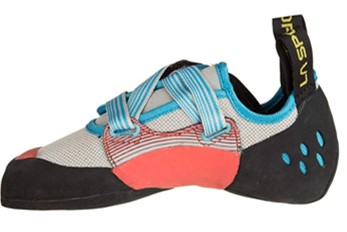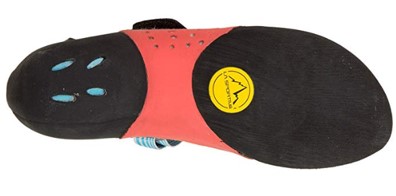 What we love about the La Sportiva Oxygym is that it has got a 3-layer WashTex external fabric that makes your shoe easy to clean and maintain. Plus, the design looks very appealing, with different colors that would match any climbing or workout outfit. You can even choose other color combinations to match your preference and style.
It has more good features, such as:
– Made of synthetic material
– 3-layer WashTex external fabric to keep the shoe clean
– Breathable fabric to allow moisture wicking
– Patented hook and loop closure system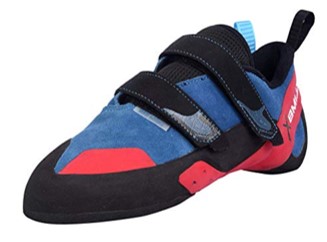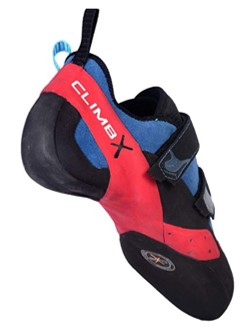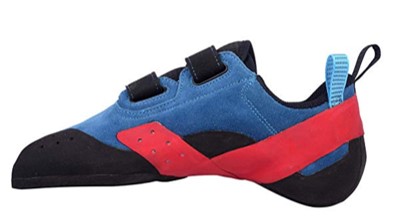 Redpoint is known for having all the features a climber needs in one pair of shoe. What makes the CLIMB X Redpoint interesting is that it has an organic hemp foot bed for the shoes to smell fresh no matter how sweaty your feet may be!
It has other features, such as:
– Made out of rubber
– Organic hemp foot bed
– Breathable mesh tongue
– 3D molded climbing rubber hooking heel and descent tread
– Padded ankle cuff
– A free climbing DVD upon purchase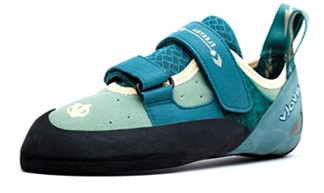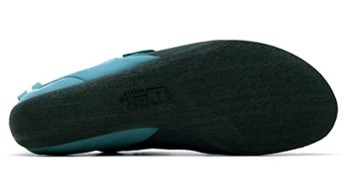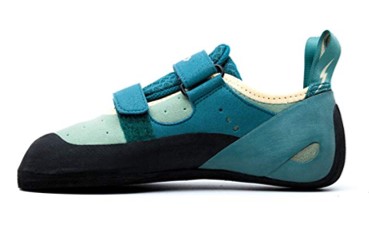 The Elektra is known as one of the top-selling women's shoe in USA, and for a good reason! It's got all you need in a climbing shoe without the frills or expensive price tag.
What we love about the Elektra is that it has an eco-TRAX rubber, recycled high friction rubber compound. Not only are you ensured comfort, but it's environment-friendly as well.
Here are more of its features:
– Made out of synthetic material with nylon lining
– Has an MX-P 1mm midsole
– VTR rand with thick front toe area
– Sole is 4.2mm TRAX high friction rubber, which is environment-friendly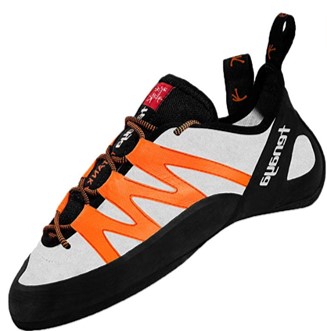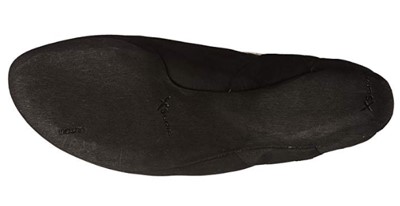 What makes Tenaya Tatanka one of our top picks is the fact that it will give a snug fit with its SXR Dynamics system. Using advanced technology, the shoe will take the shape of your feet, making it secure and fit like a glove without the tightness.
It has good features, such as:
– Vibram XS Grip Rubber and SXR Dynamics Technology
– Full Cotton Liner
– Made out of synthetic materials
We would recommend it for either gym or outdoor climbing. No matter beginner or advanced climber, you'll definitely feel comfort and security no matter how difficult the climb gets.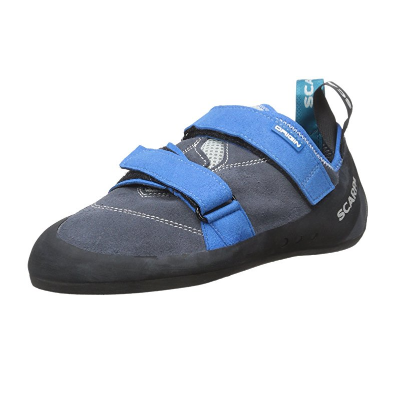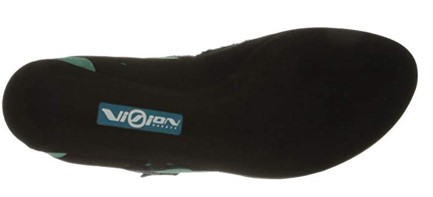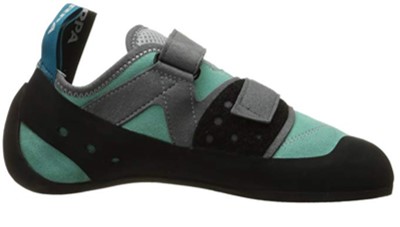 Scarpa is known for their long-lasting shoes, making it a great investment for those who climb or have very active lifestyles. What we love about it is that it's got the flat construction, making it appropriate for both everyday use and trekking. It gives comfort and support with Scarpa's proprietary vision rubber.
It has features such as:
– Imported from the USA and made out of 100% suede
– Has a rubber sole made from Scarpa's proprietary vision rubber
– Passive ranting and a flat construction for comfort and ultimate performance
– Has a dual power strap closure to easily adjust the fit of the shoe.
They do have their cons, so if you want something built more "advanced", then it's best to go for Scarpa's other models.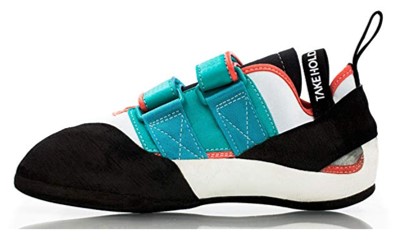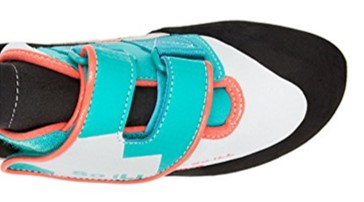 What makes this climbing shoe awesome is the fact that it uses a single velcro strap. Not only does it look cool, but it will also lessen the hassle of your shoes untying while climbing. Its aqua blue color makes it great for the eyes as well.
It has good features, such as:
– Made out of leather
– Slightly arched shape with a perfectly tensioned heel
– Dark matter rubber for security in foot placement
– Medium stiffness midsole
We would definitely recommend it to anyone looking for a well-designed pair of climbing shoes that uses velcro straps rather than the usual laces.

Subscribe to our Newsletter