Best Ballet Slippers For Effortless Dancing Reviewed & Rated
In a Hurry? Editors choice: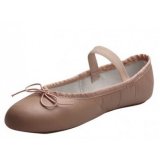 Test Winner: American Ballet Theatre

Whether you have recently finished watching the Black Swan or seen the Nutcracker at a theatre, it's without question that Ballet is a beautiful yet very intensive dance. In this, it's critical that dancers ensure that they have the absolute best possible gear, clothing, and shoes. Without having the right accessories, it can actually hinder one's performance. In this, there is one piece of equipment that really requires careful attention before purchasing. Without it, dancers are subjected to blisters, hot spots, calluses, or even foot-related injuries. Do you know what we are talking about?
Standout Picks
Criteria Used for Evaluation
Comfort
When dancing for hours upon hours, it's important to have footwear that keeps your feet comfortable. Otherwise, you might find yourself in a world of pain, blisters, and discomfort. Now, this type of dancing is quite infamous for blisters and discomfort. So, when choosing products, we really wanted to select items that would present dancers with the opportunity to avoid these types of ailments.
So, as we evaluated each product, we carefully looked at the measures that brands took to provide an added level of comfort. What we discovered was that the very best brands included some degree of padding of cushioning in the footbed and sometimes even the upper part of the footwear. Given the nature of the dance, it's quite challenging to provide an extensive level of padding without throwing off balance.
We also learned that many of the best brands used the softest materials possible. For the closure, companies used a soft elastic strap, securing the dancer's foot. On the outsole, brands typically used a blend between leather and suede, which are known for their stable, soft, and comfort features.
Durability
When training and practicing for a big dancing event, it will require a lot of time on the floor. In this, an individual will need a product that can last hours upon hours of dancing. Knowing this, when picking products for today's list, we focused a lot of our attention on durability.
Since the overall nature of this footwear is quite simple, it was quite easy for us to determine what products were long-lasting and what would wear quicker. Those products that were made from leather or canvas were most often designed to last. Those created from synthetic or manmade materials often showed signs of wear and tear quicker – and ripped.
Additionally, we took measures to look at whether or not manufacturers offered different guarantees or warranties. For us, if a brand took the lengths to offer either – it shows that their product is most likely quite durable. The last step that we took for today's buying guide was to look at what previous dancers said about their experience. If we notice a constant stream of positive feedback, supporting the durability of the product, it was a plus for us. On the contrary, if we found a wealth of reviews regarding wear and tear or the footwear ripping, we removed it from our list.
Materials
When purchasing any type of footwear, the most important criteria that we should all take into consideration is the materials. This could not be truer for this type of dancing footwear. Reason being, depending on the material, it could impact the way an individual dances. During our research, we have discovered that there are two different types of materials that consumers should look for:
Canvas
Leather
If you are looking at a pair of footwear made from any other material than the above – we highly suggest skipping it. The reason why these two materials are the champion, per se, is because of their unique comfortability, stability, and control properties. Both provide dancers with a blend of these benefits, which are very important during this type of dancing.
Now, we will say that footwear made from canvas or leather are intently designed for specific individuals. In the FAQ section, we are going to cover this a bit more in detail! However, for the sake of the criteria, we really only sought to include items constructed from these materials – and also those that came with strong elastic closures and padding for maximum comfort.
Style
While pink pointe shoes are the most well-known type of ballet slipper, they actually come in a wide range of styles and colors to fit any performance. It's important to look at style not just from an aesthetic prespective, but also in the context of your needs and what the performance calls for. You'll likely need a specific color, or perhaps you're a beginner and don't necessarily want pointe shoes to start out with. These are all things you need to consider when looking at the style of a particular slipper, though aesthetic appeal does come into play as well. After all you're less likely to be willing to wear them if you don't like how they look on your feet.
Value
Another important criterion that we used when picking out products is the price tag. The truth is, we all know the price is important. When picking out footwear, we have a budget in mind and try to stay in-between a specific dollar amount. However, when it comes to this type of evaluation, we are looking at something a bit different. Here, we focused on a way to ensure that no matter what product you decide, you receive your money's worth for the purchase.
So, to start off the buying guide, we actually first scanned the market and looked at what companies were charging. We paid very close attention to the highest priced items and the lowest price. In this, we were able to draw some conclusions as to what perhaps maybe an average price tag.
For us, we used this to our advantage when assessing each product. We carefully looked at each product and considered whether or not the price was fairly priced, in accordance to the average price tag. From there, we also were able to draw conclusions as to whether or not the value it offered was fairly priced.
In doing this type of evaluation, we were able to eliminate products that were overpriced, lacking value, or simply a scam.
Top 10 Picks
1

. American Ballet Theatre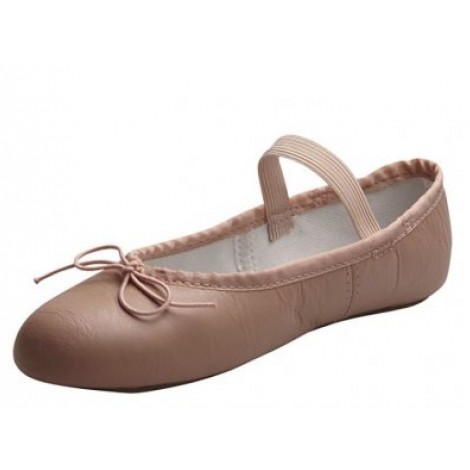 The next product on today's buying guide is the American Ballet Theatre for Spotlights. This specific product has been proclaimed as one of the best in the industry for beginners. So, if you are new to dancing or seeking some footwear for your loved one who is taking up the activity for the first time, this is a feasible choice.
Forms to Foot
For first timers, this type of dance can prove to be quite exhausting on the feet. This is why it's incredibly important to find a product that is comfortable is really adheres to the foot. Consumers will appreciate the form-fitting features of this footwear as it will nearly mold to an individual's foot for the best comfort and wear.
Quality Materials
What really sells this slipper is the materials that were used to make it. Through purchasing this brand and product, manufacturers are investing a product that will last. The upper is made from a higher-grade leather material, the interior is lined with canvas, and the strap is made from a quality, long-lasting elastic material.
Cost and Value
Consumers can expect that this product will cost a bit more than the average footwear. The manufacturer did spend some quality time constructing this shoe, which can be seen by the leather materials, quality stitching, and the outsole. This item will last for many uses; however, do note it was intently designed for beginner dancers.



If you are looking for a top-notch footwear for an upcoming recital or because you recently decided to pick up dance as a hobby, you should know – the Bloch Dansoft is easily the best in the industry. Dancers praise this product for its impressive design, comfortable feel, and an assortment of color options. Let's take a deeper look at what makes this our number 1 product.
Flexible and Durable
When it comes to dancing, it's imperative to have footwear that not only is flexible and will match your movements – but also one that's durable. In efforts to provide this combination, the manufacturer constructed their product from a blend of canvas material and utilizing elastic to their advantage. As many previous consumers have mentioned, this product will create a snug, comfortable fit, allowing the individual to fully embrace their performance.
Sole and Elastic
What really captured our attention with this product was how the entire product was constructed. The sole of the slipper was designed in full of canvas. In addition to this, the leather has a combination of elastic and leather materials, both known for their durability and flexibility.
Cost and Value
When it comes to comparing cost and value with our choices on our list today, we are proud to say that this is one of the best deals. While it's not the cheapest, it truly is fairly priced when you consider the value that this offers. Now, we would advise that this product does go on sale. So, the best time to purchase this would be during this time.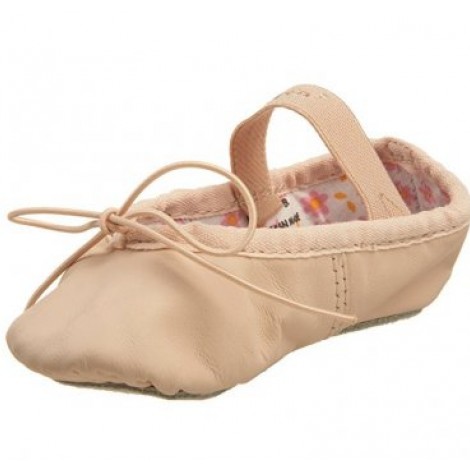 In this market, there are so many different brands and manufacturers claiming to be the best. Now, if there is any product that can contend for the number one spot, it's the Capezio Daisy. This product is quite impressive from the inside out. If you are looking for a traditional and comfortable footwear for your recital, this is for you.
Made of Leather
When it comes to this type of product, it's imperative to look at the materials used to design them. Here, we have a product that is made of entirely leather material. Now, this speaks volumes about the manufacturer's dedication to creating a quality product as leather is one of the best materials to use in the shoe industry. Leather is durable, comfortable, and can actually be quite flexible – all of which is needed in ballet.
ID Tag
Are you ready for one of the coolest features of this product? Unlike any other footwear we have seen, this brand designed their product with a unique ID tag. So, should you take these off at practice or at the recital, your name will be on them, informing everyone who the owner of these impressive slippers is.
Cost and Value
As far as cost is concerned, you are reading and looking at one of the most expensive slippers on the market today. Well, that can be an understatement when you start to consider designer footwear. However, for the purpose of today's buying guide, this is costly. This is purely because of the name brand and the value they put into this product. Not only is this made of leather and known for its comfortability, but it also comes with a unique ID tag, which is unseen by many other items.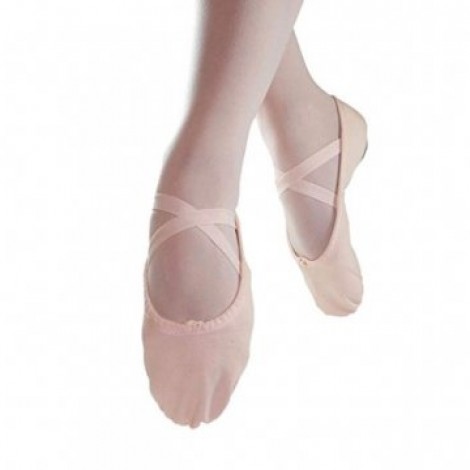 One of our favorite products on our list today is the Danzue Split Sole. This product is the epitome of high-quality materials, a comfortable and lightweight design, and an item that can last for numerous recitals and practices. If this is resonating with you, check out these product features.
Suede Sole
In efforts to really provide consumers with some impressive benefit, the brand constructed the outsole of these from suede. Now, suede offers some unique benefits for dancers, including lightweight, soft, and durability. In addition to the suede materials, the manufacturer also utilized leather and elastic for their durability and flexible properties.
Lightweight and Soft
Can you imagine dancing around in practice or at a recital wearing heavy footwear? It not only could impair one's performance, but it could also actually do more harm than good. With that being said, this brand designed their product to be incredibly lightweight and soft, making them easy to wear for longer periods of time.
Cost and Value
Let's take a minute and talk about prices for a minute, shall we? This item is relatively priced with the majority of the competition today. While it's not the top-price or the lowest-price, it's comfortable nestled in the middle. What sets this item aside from the competition is really the quality design and the materials used to construct it. Again, this is a great choice for those seeking a high-quality footwear without having to spend a ton of money.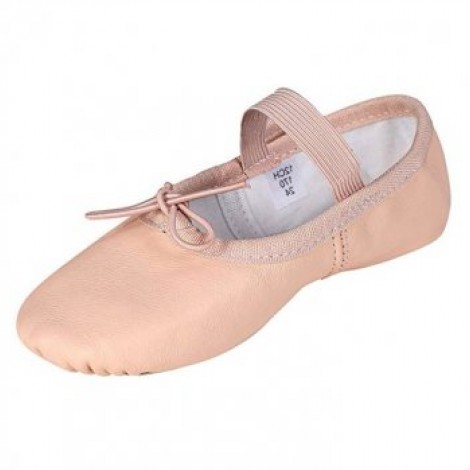 For the fifth product in today's buying guide, we are excited to share the Stelle Premium. Now, if you are not aware, this brand is an experienced manufacturer, which is one of the main reasons behind why this product is on our list today. Investing in this brand and product is an investment in one's future ballet performance.
Leather and Suede
To produce one of the best possible footwear for dancers, the company designed this premium product from a blend of both suede and leather materials. Suede and leather were blended together to construct the outsole, thanks to their comfortable durable properties. In addition, the company used leather on the upper as well. Consumers can expect the product to feel soft, lightweight, and as authentic as it gets!
Quality Brand
If there is one reason why consumers should consider this product – it's the brand. This company is known in the industry for over 20 years', crafting some of the most impressive gear and footwear for dancers. They have an established reputation, which can be seen in the very threads of this product. Talk about quality!
Cost and Value
If you are wondering, this item is currently one of the highest priced choices on today's buying guide. Now, this can be directly related to not only the quality maker but also the value of the product itself. This item is made from the utmost best materials for this type of activity – and features a wealth of comfortable features to ensure remain comfortable and in control during practice or a recital.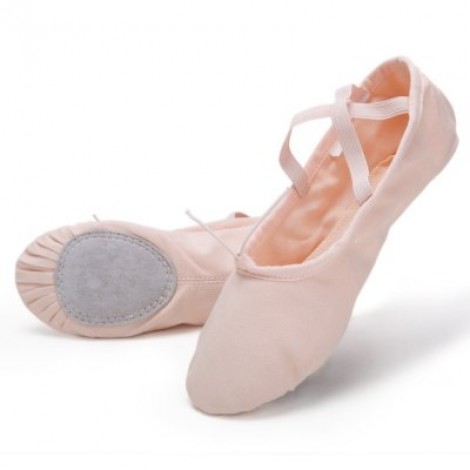 The Swan Pro High-Count could be considered a statement piece of quality construction, expert craftsmanship, and a nice price tag. While consumers can only purchase this specific product in one color – it does not deter from the overall quality and value that it offers. Let's explore two of the most impressive features on today's list.
Thicken Sole
The biggest selling feature of this product actually is the sole of the shoe. Here, the company designed it to be much thicker than a typical product. Reason being, this can actually have a greater impact on one's flexibility, enabling a dancer to move a bit more freely than other common footwear.
Quality Materials
You know a product is designed from quality materials when the company names their product after the materials. This specific footwear was made from a blend of four different top-caliber materials: suede, canvas, cotton, and leather. Each of these materials is known to offer the best benefits for a ballet dancer, including durability, comfortability, and stability.
Cost and Value
If there is one reason why consumers thoroughly enjoy this product – aside from the stellar product quality and value, it's the price tag. People love a deal – and this is a great one! Made from high-quality and high-count materials, like cotton or leather, consumers will appreciate the comfort and durable nature of this footwear. In other words, you can dance an entire recital without fear that your footwear may break or fall apart.
apart.

7

. Grishko Performance Series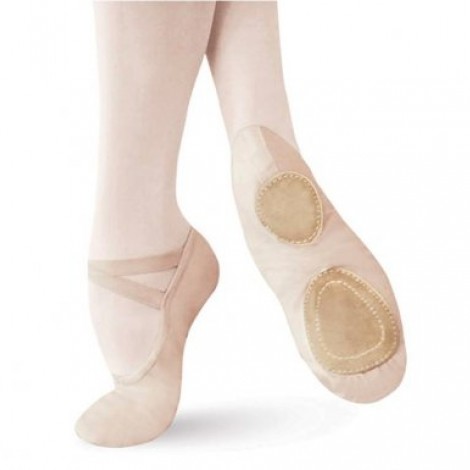 Last by not least, we have the Grishko Adult Performance Series shoes. By the time we reached this product, you might assume that we have seen it all – as far as this type of footwear goes, right? Well, this brand snuck a few special surprises and innovations in there – making this another great option!
Good for Arches
For the first time on our list today, we have a brand that cleverly designed their product for those who need some arch support. If you are a ballet dancer and need that added support, this company was listening to your needs. Additionally, the company infused some shock absorption properties, making dancing that much more enjoyable and stress-free.
Flat Sole
The bottom part of this product was crafted to be flat from suede materials. Now, you might be wondering, why is this? Well, due to the style of dancing, with a flat sole – it can significantly improve an individual's ability to balance.
Cost and Value
Not only is this product the last option on today's' buying guide – it's also the single most expensive product we will talk about. Due to this factor, many consumers are naturally intrigued as to whether or not it's truly worth it. Guess what? It is! Priced significantly higher than the next closest brand, this product offers an incredible amount of value. In fact, we can argue that this could compete with the number 1 product as far as value is concerned!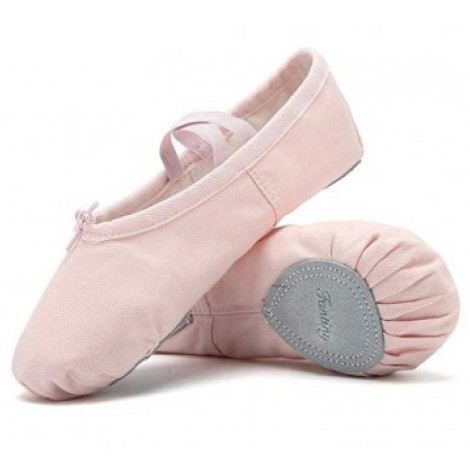 If there is one brand or company that stands aside from the crowd, it's Cior. With the introduction of their footwear, this company captured the attention of consumers around the world. With over 6 different color and an impressive classic design, these are a valuable choice that you can't pass up!
Six Different Colors
Let's talk about customizability for just a minute. You see, in this industry, most companies tend to stick to just a few color options, limiting the consumer. Here, this brand created their product in over 6 different colors, all of which are great for recital purposes. Choose from colors like white, skin, red, and even brown!
Comfortable
On top of the impressive color options, this brand made their product to be impressively comfortable. In fact, previous consumers tout how soft and durable this product really is. In efforts to assure consumers that this product is one of the best, the manufacturer is offering all consumers a 30-day, 100% Satisfaction Guarantee. In other words, there is no risk in getting this product.
Cost and Value
Given that this brand is quite popular, and the product is on the rise today – it's anticipated that this would be priced a bit above the market value. However, to our surprise, this is one of the more affordable choices that we are going to share today. The best part about this product is not only it's impressive design and comfortable nature, but also that it has over 6 different colors to pick from.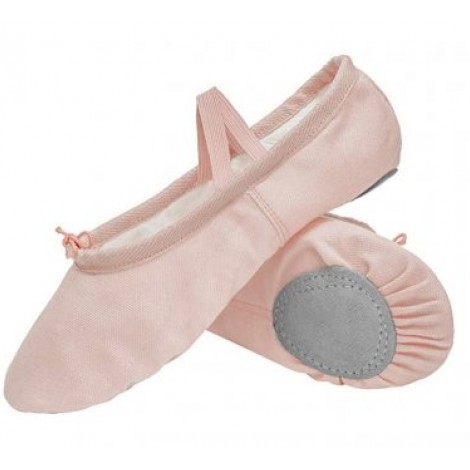 When it comes to color options or softness, there are not many brands that can contend the L-Run Shoes. This manufacturer is the leader in today's buying guide as far as options and has masterfully crafted one of the softest and lightest products in the game. Let's take a look at some other impressive features of this product.
8 Different Colors
If there was a medal or award for the quantity and quality of a design, this product could win. With over 8 different vibrant color choices, consumers can really not only customize their purchase – but really find a product to match their outfit for a recital. Colors range from white, pink, red, to even blue or bright green!
Very Comfortable
The most notable feature of this footwear is how comfortable it really is. Previous consumers tout the high-quality and soft materials that the company used to make it. In this, the product is easy to put on and ventilated. So, during a performance or training, you won't have to worry about sweaty feet or smelly odors.
Cost and Value
If you are the type of consumer that is not looking to spend a wealth of money – but still secure a quality product, this is the brand for you. As far as price is concerned, this is an affordable option; in fact, one of the cheapest. Previous consumers tout the impressive vibrant color options, leather outsole, and how easy the shoes are to clean. Value wise, this product is simply worth it.



Nearing the end of today's buying guide, we could not forget to include the Sansha Pro 1. While these may be one of the most expensive footwear choices – they are arguably one of the best. For consumers that are looking for high-quality training slippers – or even for performance purposes, this is a valuable choice.
Great for Training
Most of the products that we have shared thus far are truly performance-based shoes. For the first time, we have a product that is not only great for performance, but for training. In order to qualify as a good training footwear, it must possess a higher level of durability, which can be seen throughout the entire design and material choices.
Double-Lined
Our favorite feature of this product is actually the way the interior of the footwear was designed. Here, consumers will find that the lining is actually doubled or reinforced, providing an additional layer of security, comfort, and durability.
Cost and Value
So, as responsible consumers, knowing the cost and how much value a product offers can really provide some valuable insight. Now, this product is actually one of the highest priced items on our list today; however, it's considered a top-notch contender by the experts. This split-sole shoe boasts durability, comfortability, and the capability to empower a dancer to perform like never before.

Subscribe to our Newsletter