Saucony Endorphin Speed 2 Road Tested & Reviewed
The Saucony Endorphine Speed 2 is in a league of its own. While it boasts many advanced features in similar race-day shoes (such as nylon midsole plate, heightened durability, great lockdown, and a lightweight design), the price point is much more affordable.
Our run tester Evan Wood wore this shoe on long-distance runs, interval training, and speed work. Check out Evan's thoughts and final thoughts on this shoe below.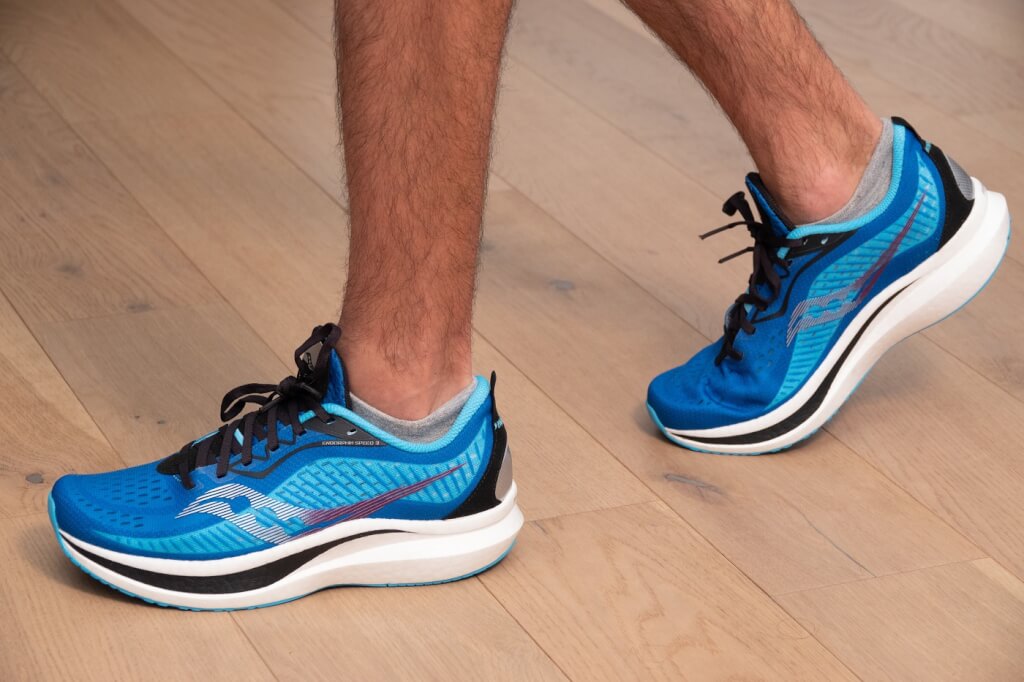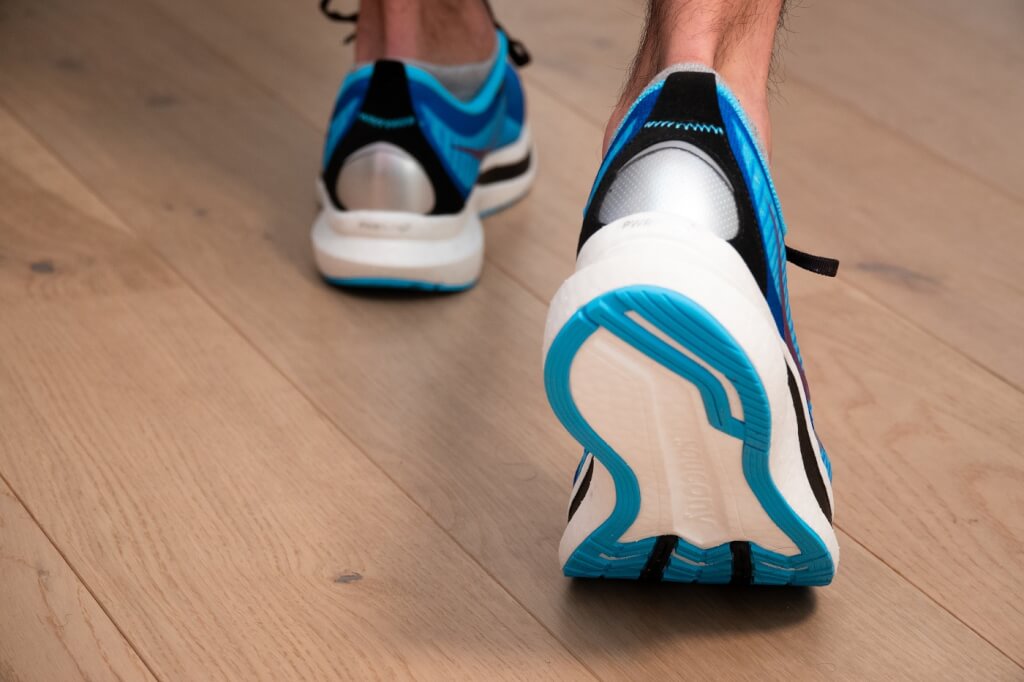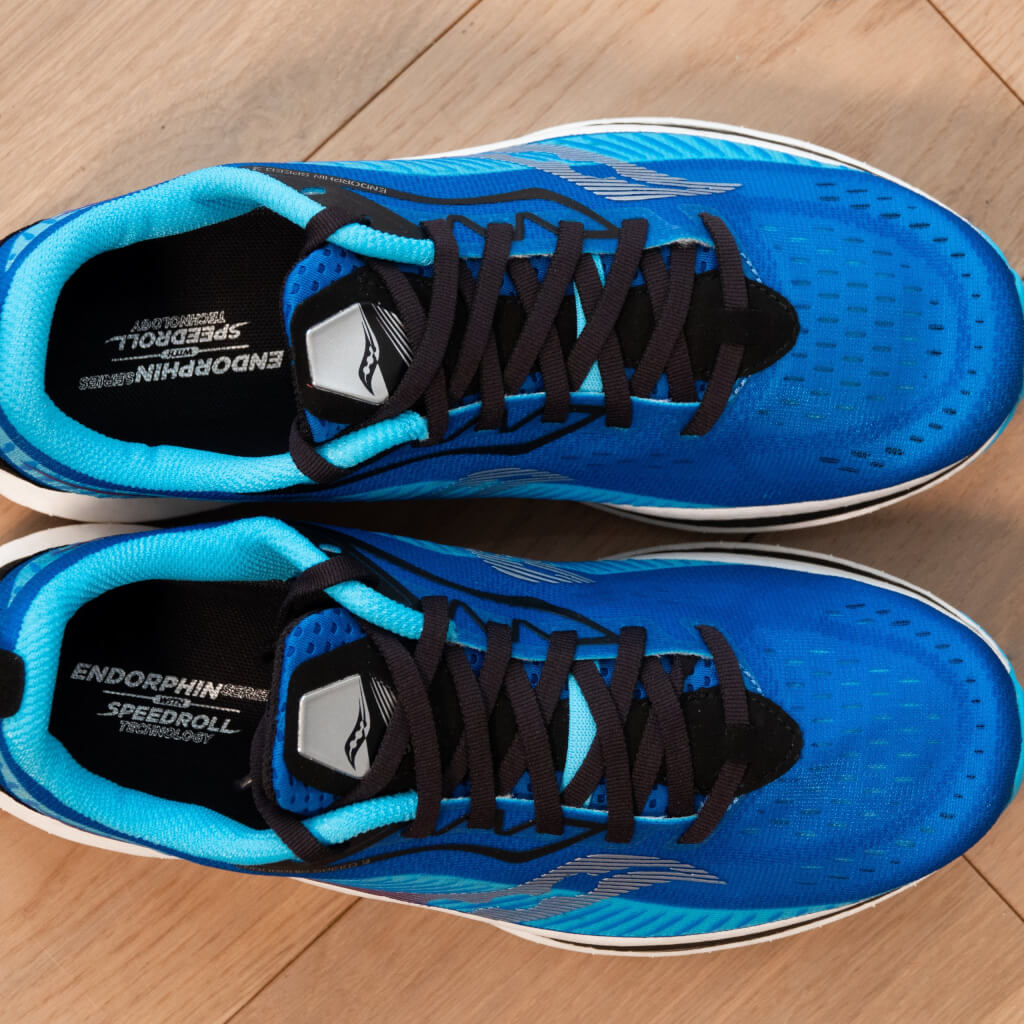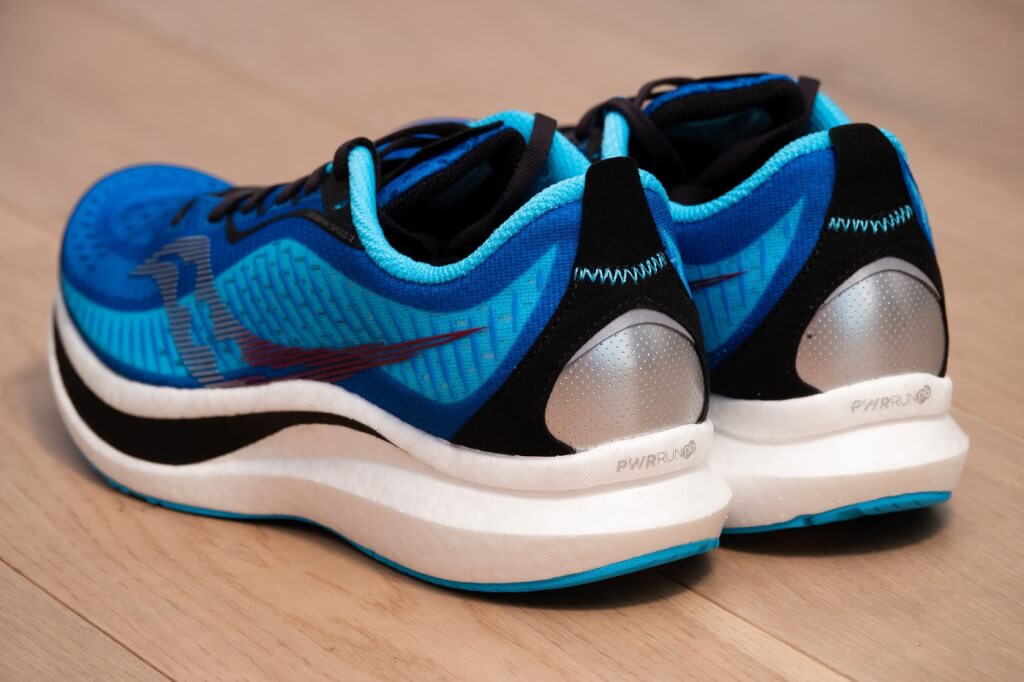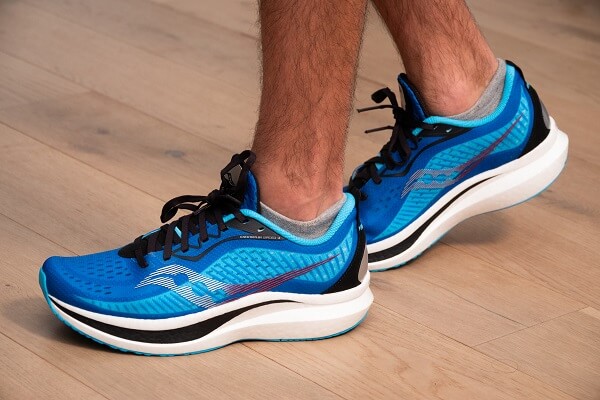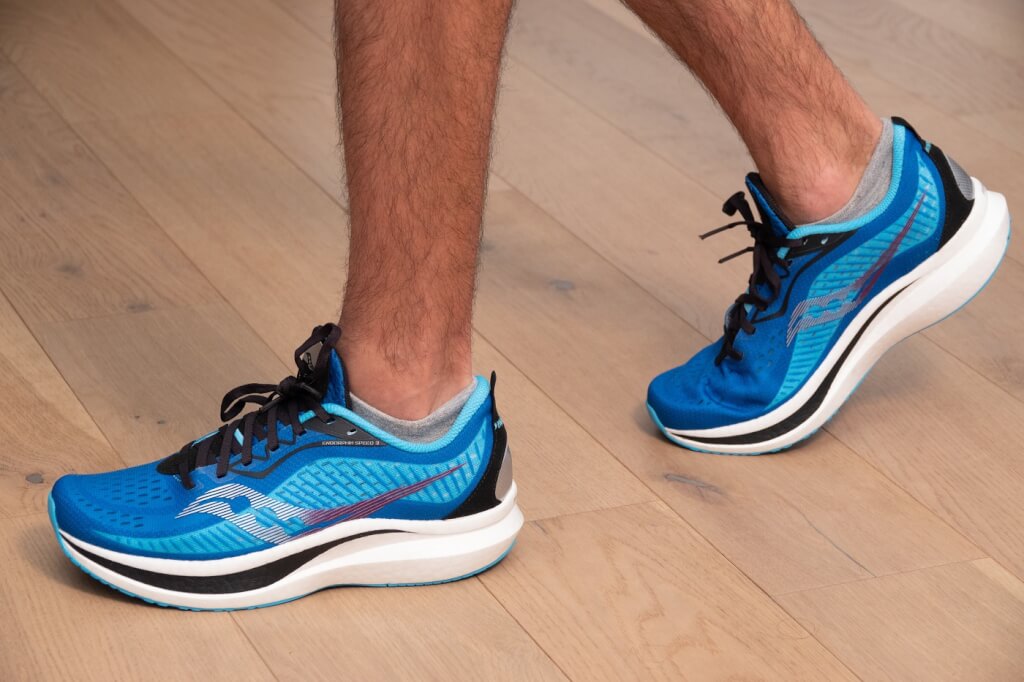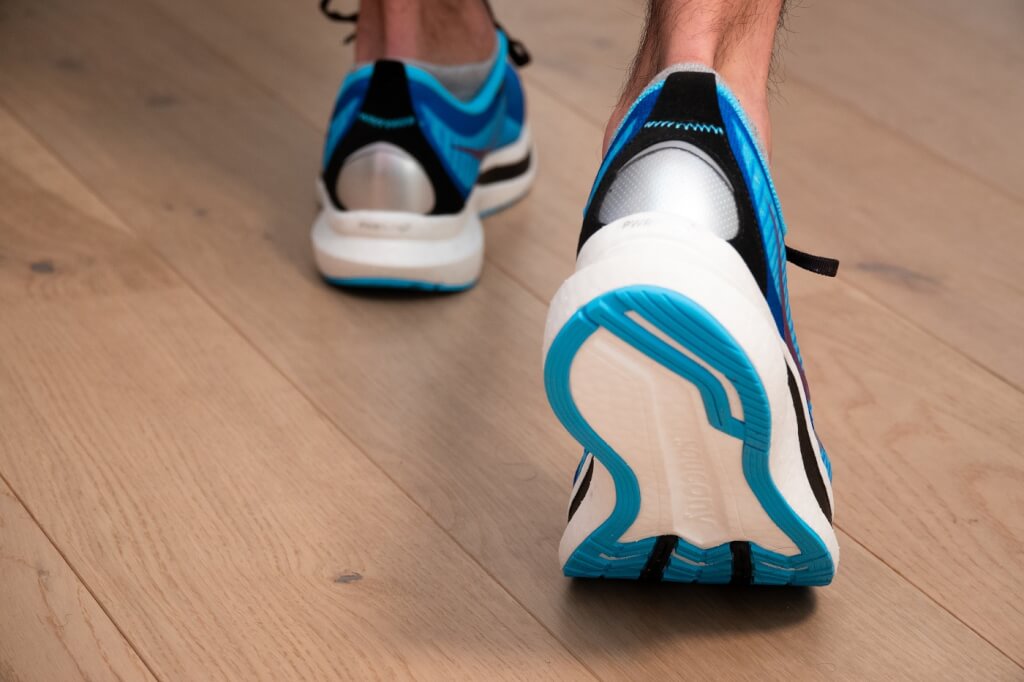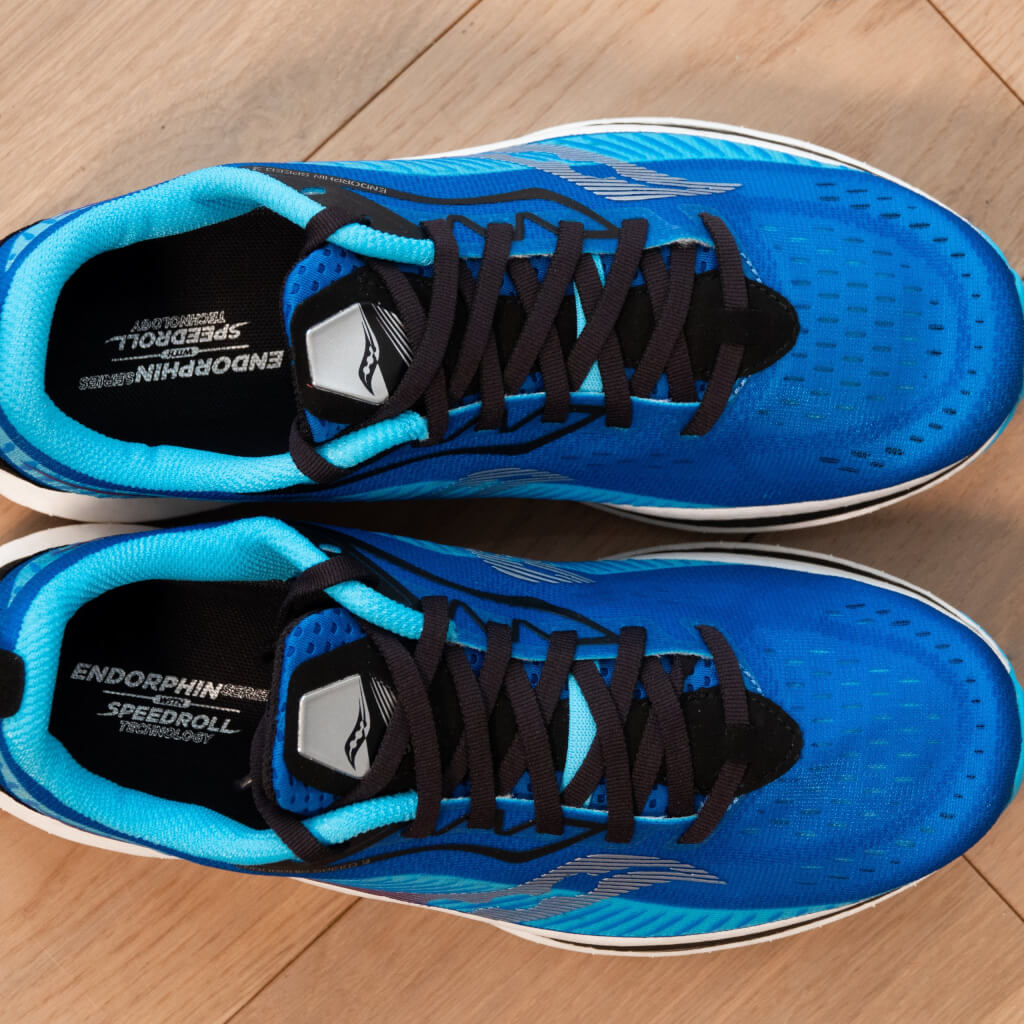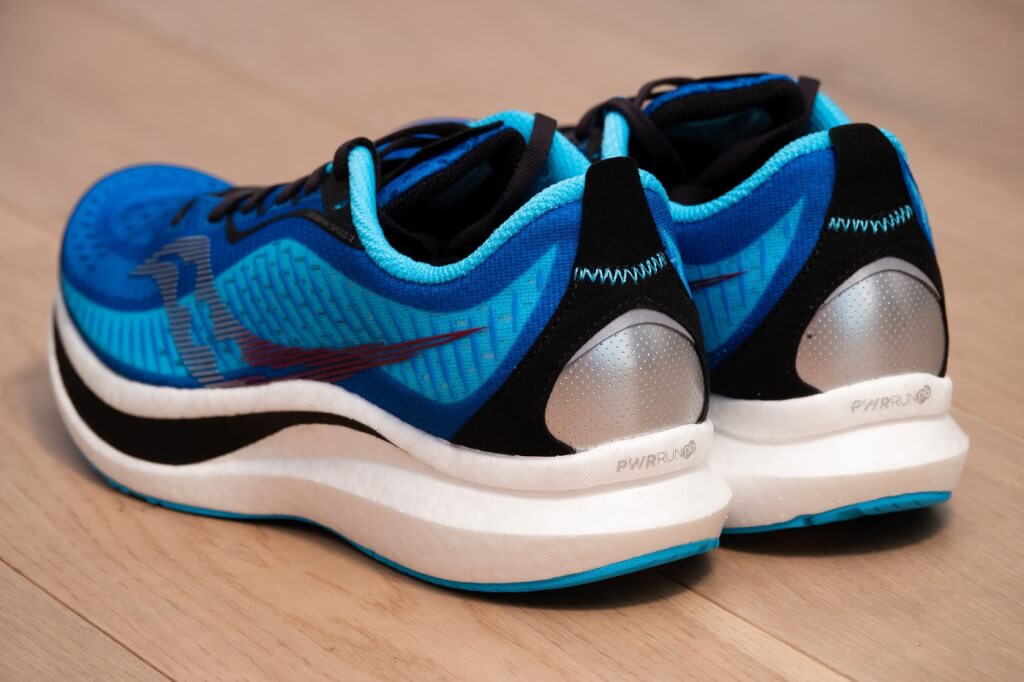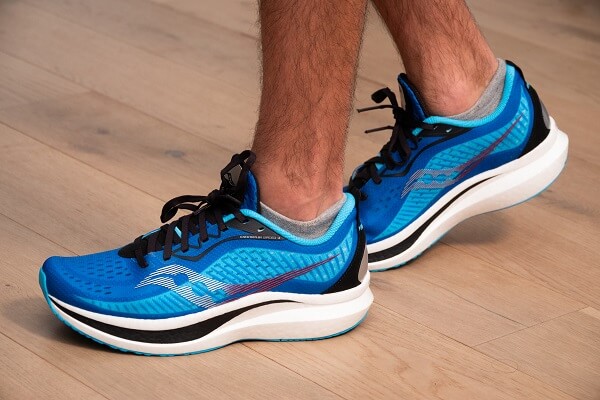 Key Features
Fit & Comfort
I found that these shoes run true to size, and they fit my feet perfectly. I didn't need to tinker with the lacing system to find that perfect locked-down fit. The heel counter was nice and secure, and I didn't experience any heel slippage even as I picked up the pace. I also loved that the toe box was nice and wide and allowed plenty of room for natural toe splay.
The feel of these shoes felt just right. They provided my feet plenty of room without feeling overly tight, and they didn't rub hot spots or blisters in my feet. Often, carbon-plated shoes can feel a little awkward when you haven't hit your stride, but the nylon plate was virtually invisible.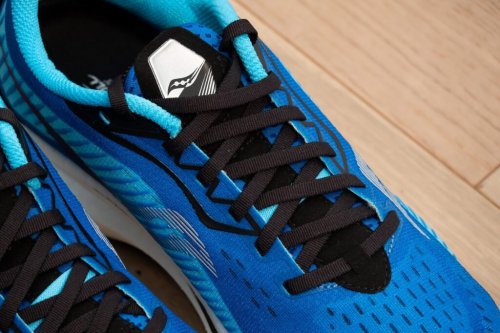 With a super lightweight feel and simple profile, I was pleasantly surprised at how incredibly comfortable these shoes felt right out of the box!
Performance
The Saucony Endorphin Speed 2 is- as the name suggests- built for speed. This neutral running shoe worked well for easy recovery and tempo runs, but they shined when I picked up the pace. The nylon plate baked into the midsole helped propel my feet forward naturally and offered a good deal of energy return. Even though these shoes are lightweight (weighing in at just over 8 ounces), they provide a good deal of cushioning as well.

The upper of these shoes are perfect for both warm and cool weather runs and kept my feet at that ideal temperature- never too hot or too cold. I tested them on both sidewalks and modest trails, and they performed well, as long as you steer clear to technical trials.

When running on slick sidewalks, I noticed that I lost some traction and needed to slow down my pace a bit. If I could change just one thing about this fantastic shoe, it would be to add just a little bit of more grippy traction on the outsole.
Upper
The upper is composed of Saucony's FORMFIT upper that hugged my foot in all the right places without causing any rubbing or chafing, even on those first initial runs. It boasts very modest padding on the heel counter and top of the foot that doesn't feel stiff or bulky and allows me to maintain a full range of motion while wearing this shoe.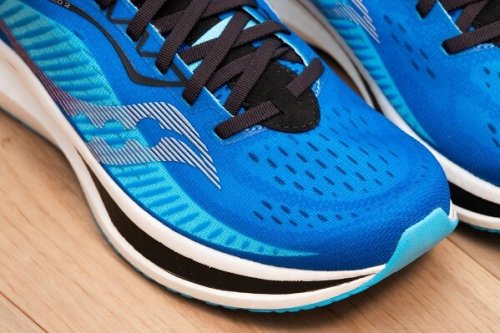 I also loved the design of this upper because it is the perfect shoe to wear 12 months out of the year. The engineered mono-mesh materials helped retain heat when running in cold weather, but it was also very breathable when running in warmer climates. Whether I ran in cold or warm temperatures, my feet never felt too hot or cold.
Midsole
While other speed trainers utilize a carbon plate sandwiched between two layers of foam, Saucony went a different route. Carbon plates are great for speed and energy return, but they can sometimes feel a little awkward on easy running days or when walking. Saucony swapped out that carbon plate in exchange for a nylon plate- which I loved.
The nylon plate in this shoe didn't feel awkward in the slightest and still provided that same snappy energy return found in similarly built carbon-plated race-day running shoes.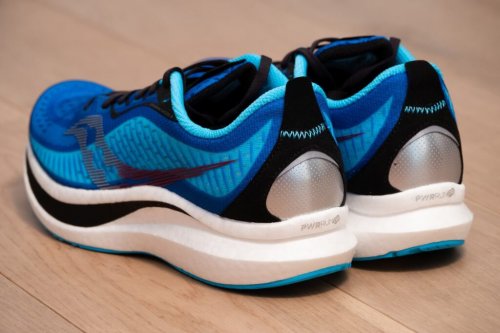 A nylon plate in the midsole offers springy responsiveness and I could barely notice that it was even there. Plus, I felt that it is much softer and more flexible than rigid carbon fiber plated running shoes. A more flexible midsole means a more versatile running on training shoe.
Outsole
The carbon rubber XT-900 outsole was incredibly lightweight and durable. It is composed of a blend of rubber and exposed EVA foam, allowing me to maintain excellent traction on the road ahead without sacrificing agility. They worked pretty well on roads and modest trails, but I wouldn't take them on a technical trail due to the shallow lugs.
Even after my first initial runs, the outsole of this shoe showed very few signs of wear and tear. It's a shoe built to conquer hundreds of miles as a perfect daily trainer or even a race-day shoe.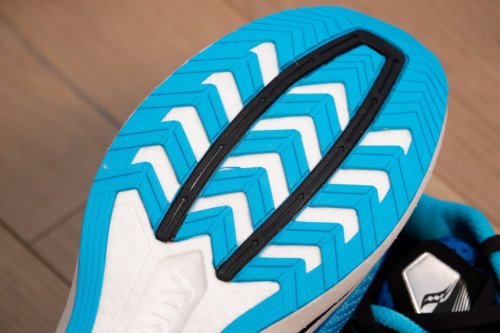 My only complaint about the outsole of this shoe is that I lost a little bit of traction when running on wet surfaces. I wish the outsole were just a little bit grippier for slick sidewalks.
Our Verdict
As a lightweight neutral running shoe, the Saucony Endorphone Speed 2 continues to impress. Despite its lightweight frame, this shoe delivers exceptional energy return, comfort, and speed in one sleek package. I loved how well it fit right out of the box, and that magic isn't lost as I rack up miles in this shoe.

I recommend this shoe for runners who like to set personal PRs or prefer nice, leisurely tempo runs. The incredibly versatile design makes it an excellent option for working out at the gym.

What makes the Endorphin Speed 2 stand out in a sea of race running shoes is the affordable price point. This shoe is much more affordable- and just as durable and responsive- as many higher-end racing shoes, which makes it worth checking out.
Subscribe to our Newsletter