Dr. Martens Leona Boots
Looking for a pair of shoes that will make you stand out from the crowd? If the answer is yes, then the Dr. Marten Leona boots will be right up your street.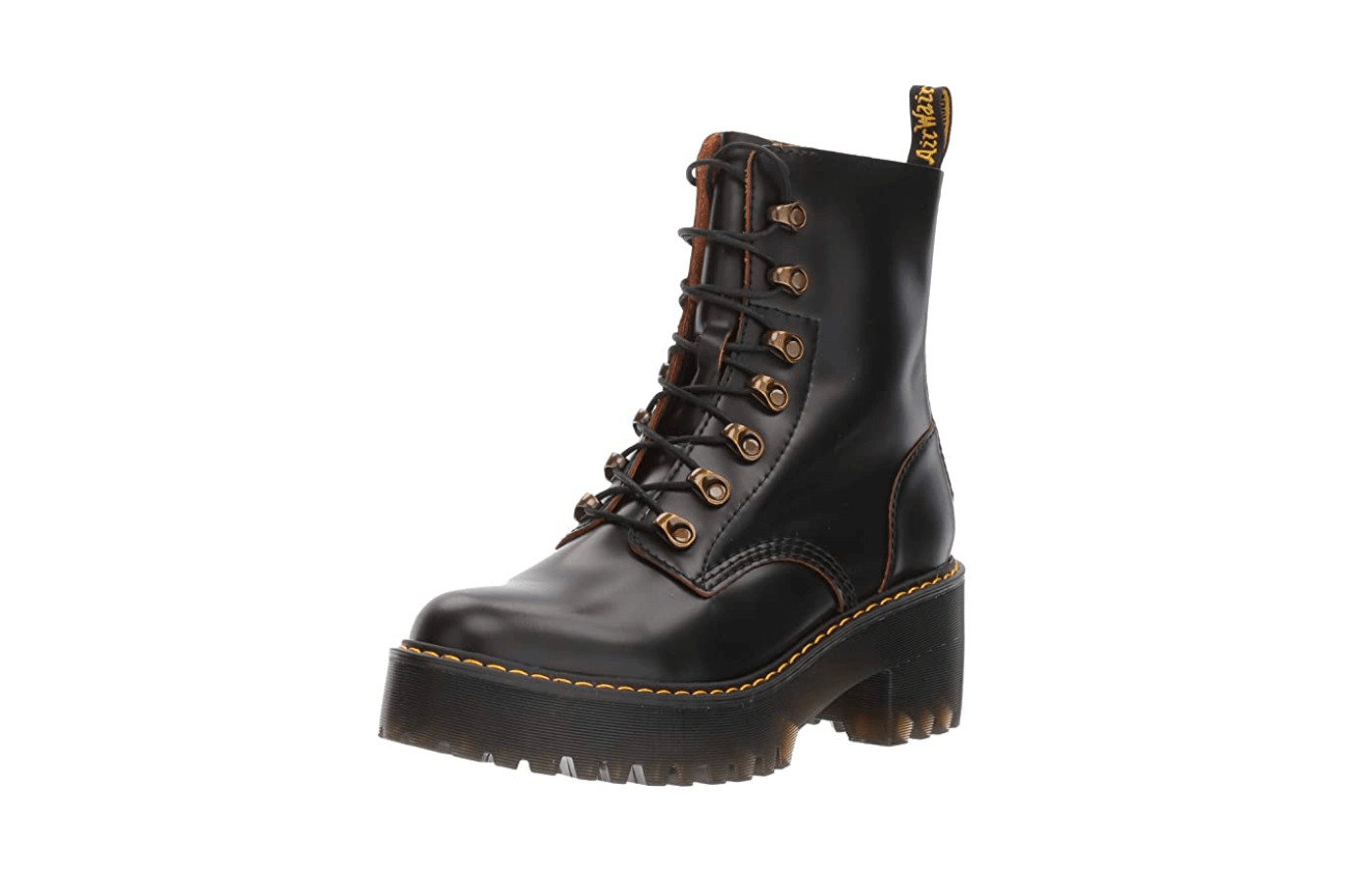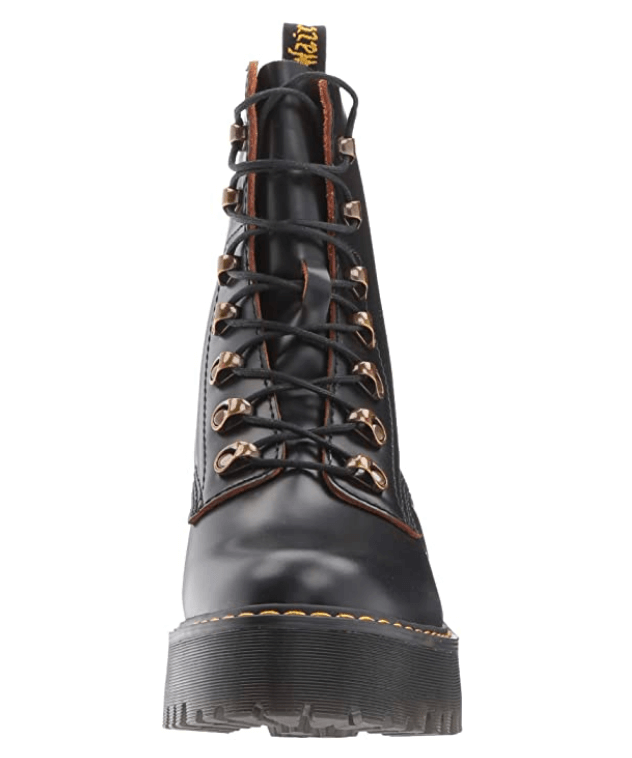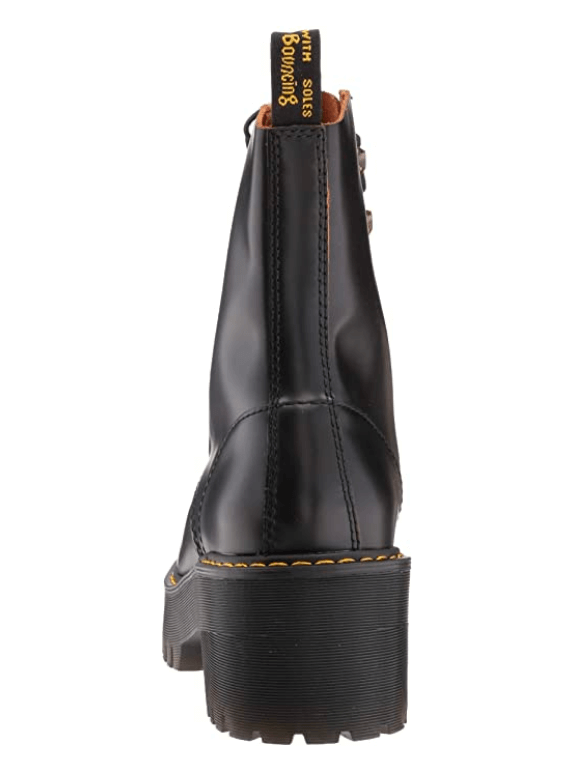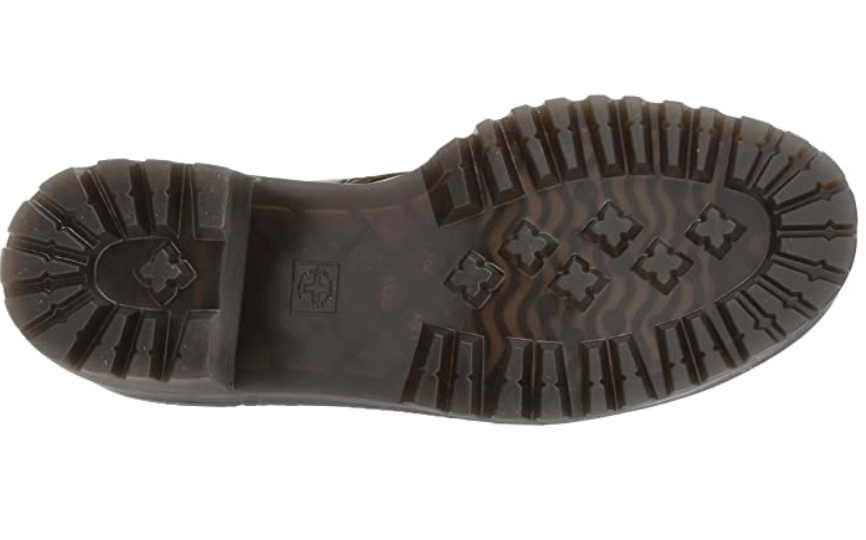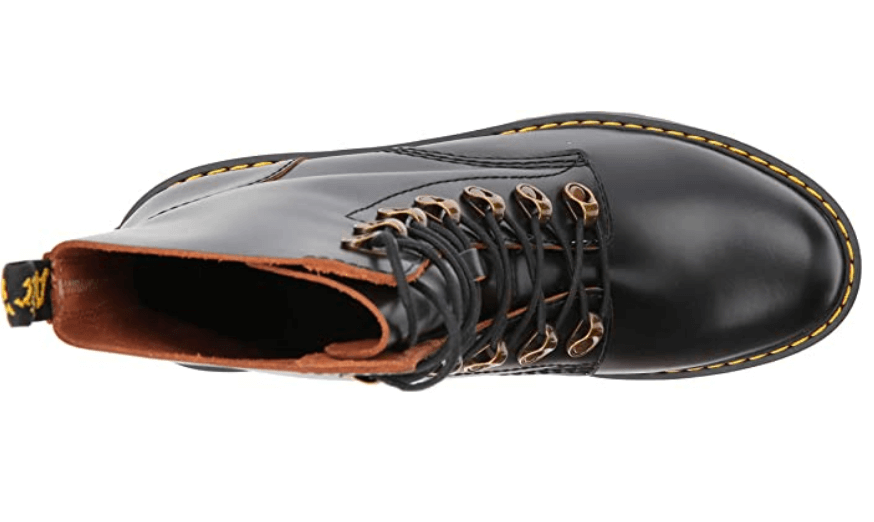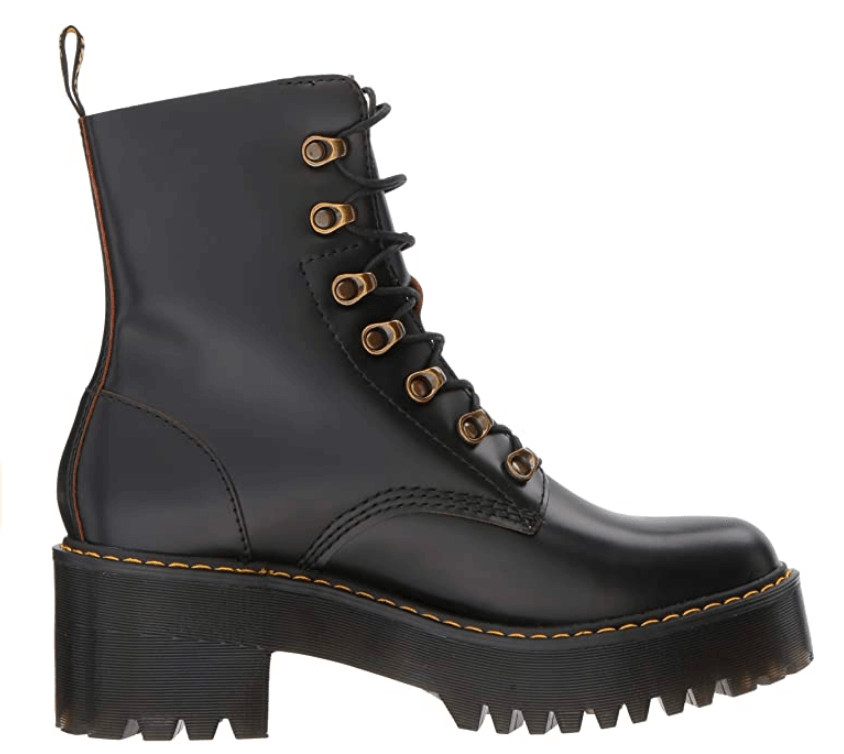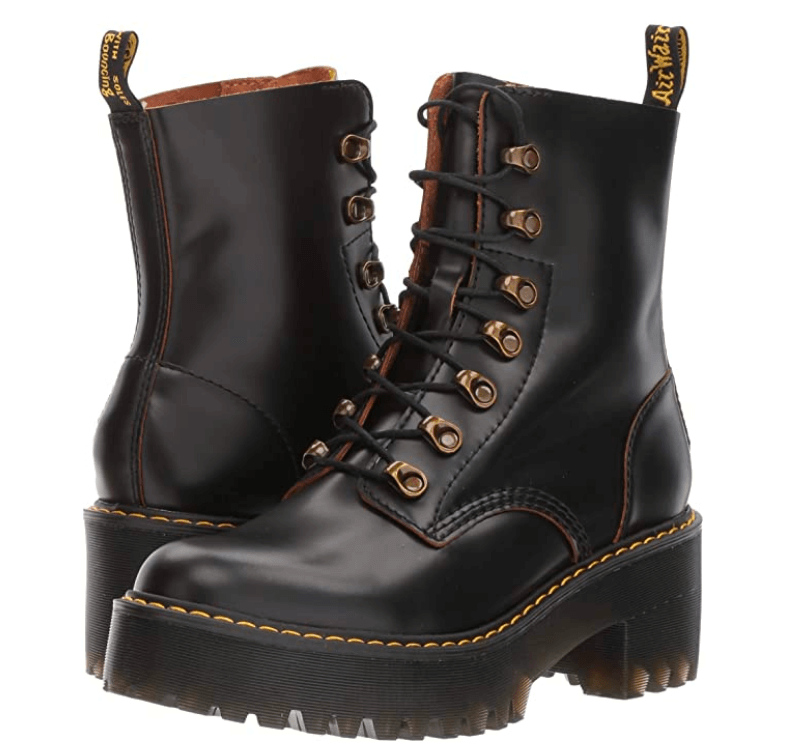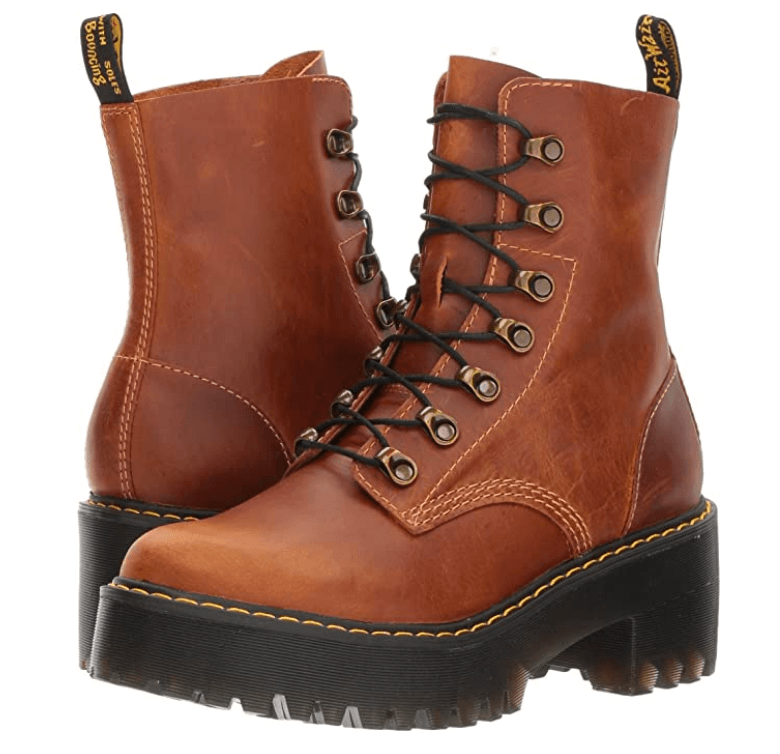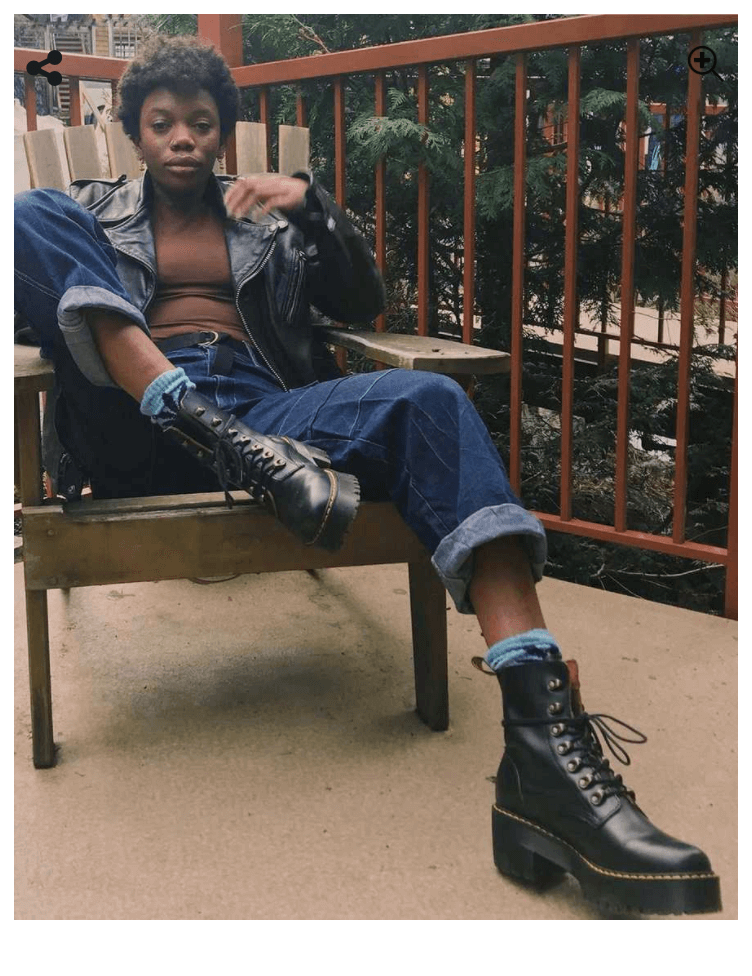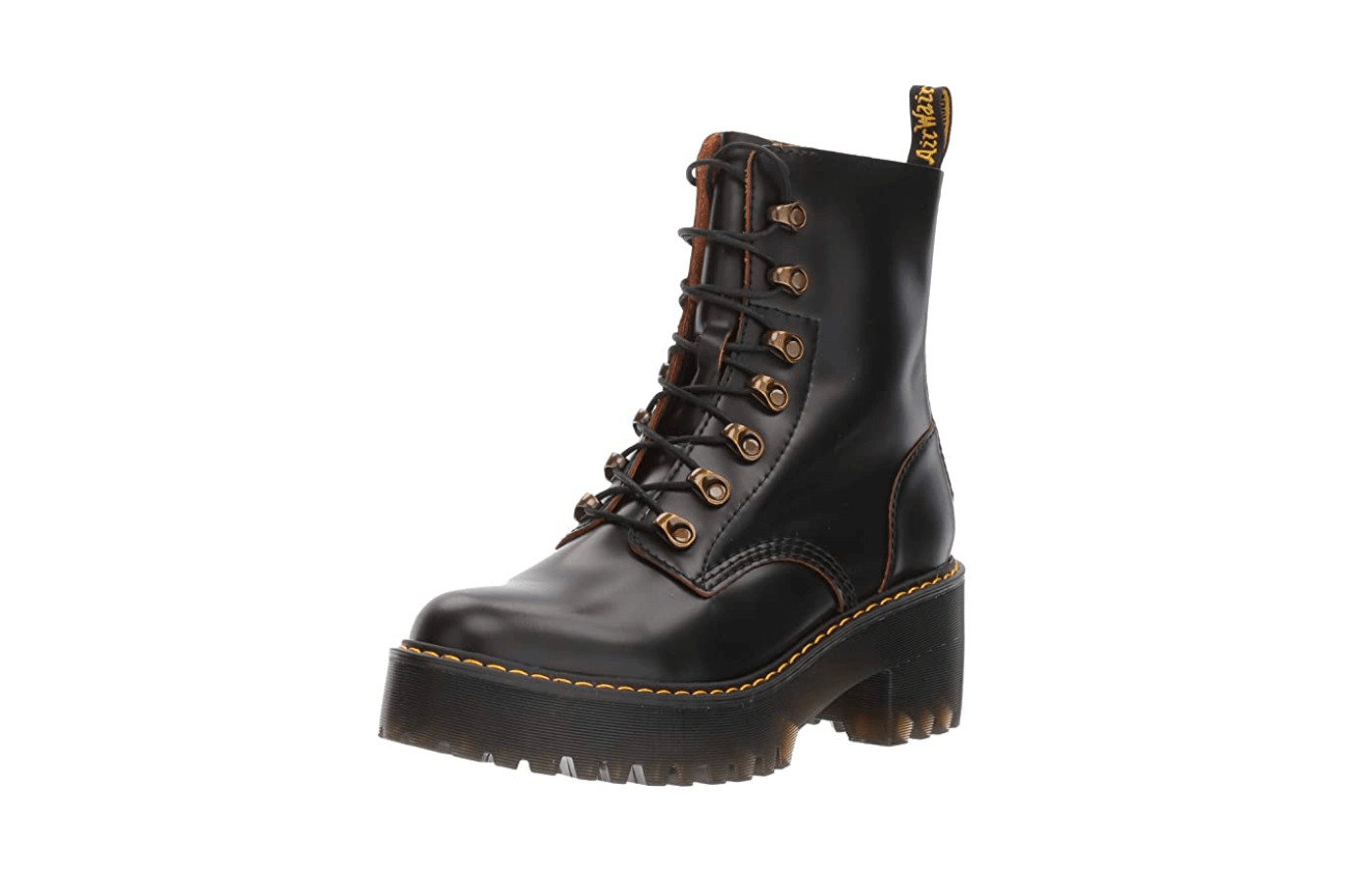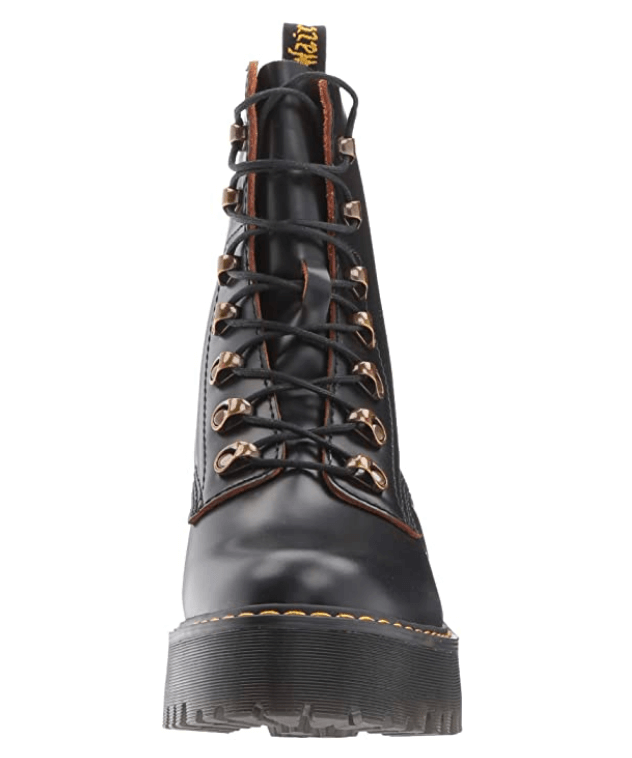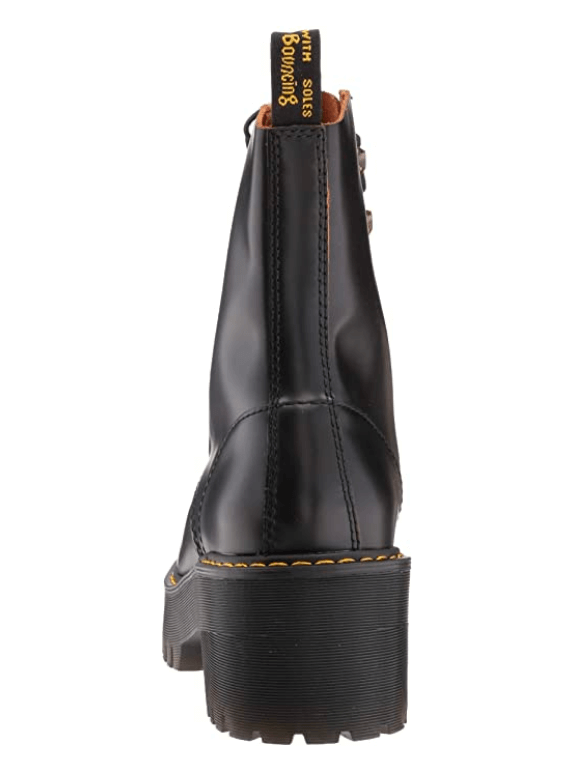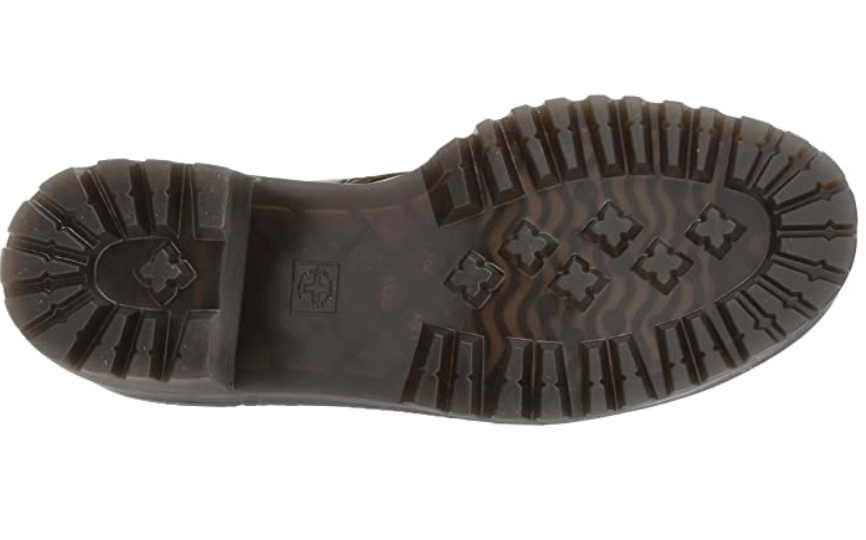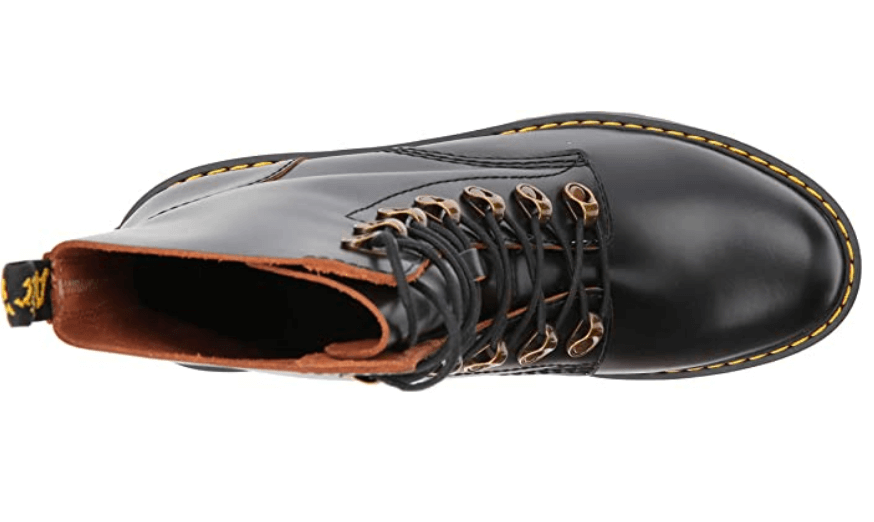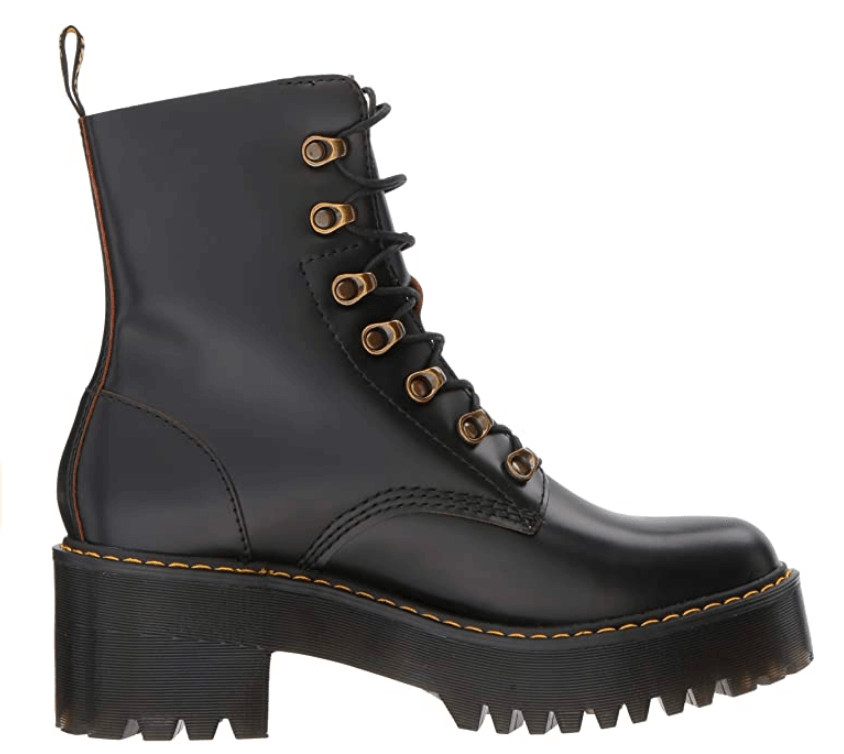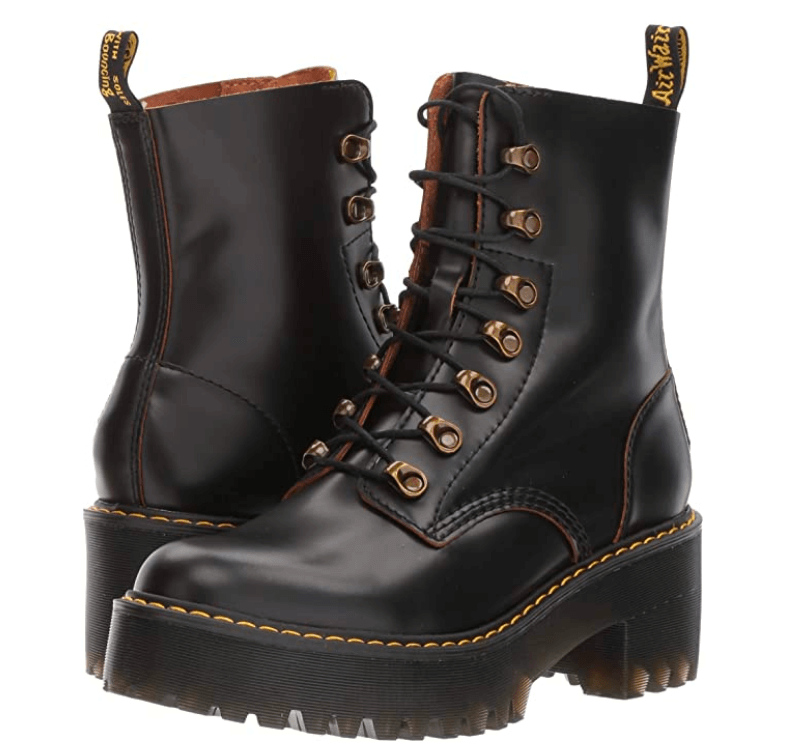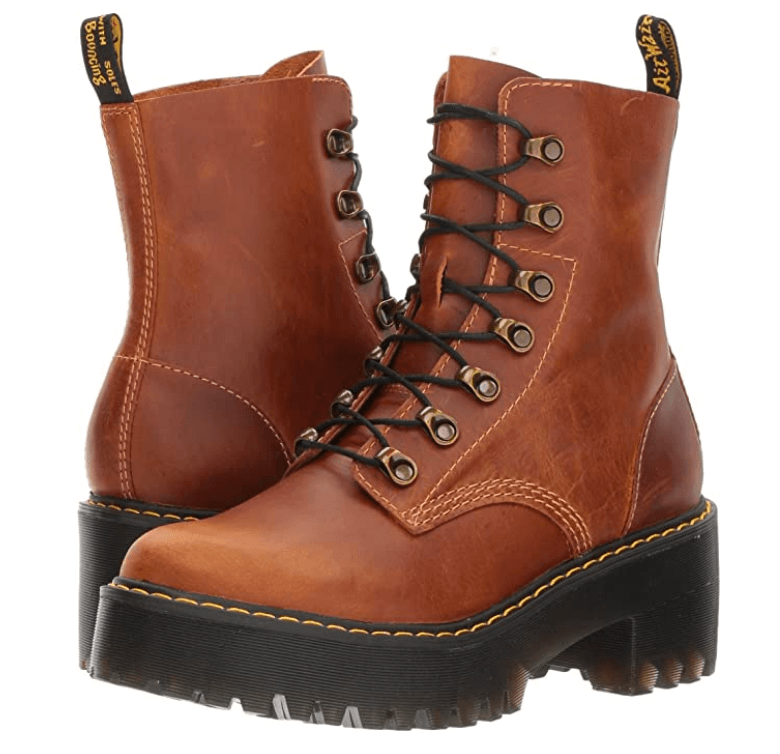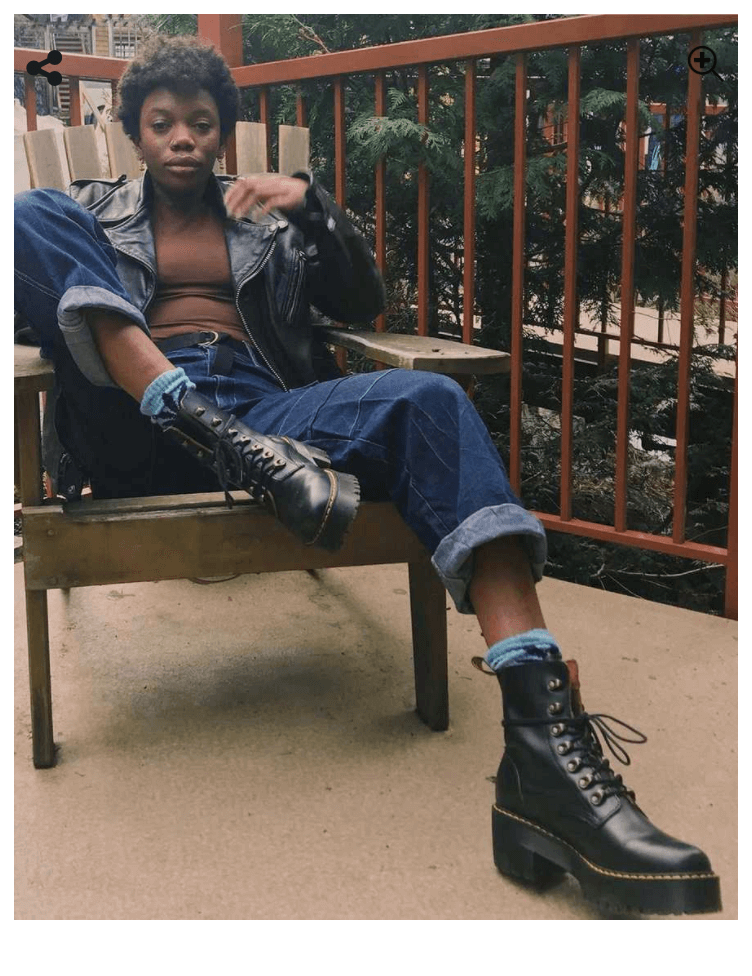 Our Conclusion
These boots make the ultimate statement and need to be worn with attitude. If you think you can handle that, then read on.
Designed with a rebellious look to give that edgy look to your outfit, an AirWair air-cushioned sole for added comfort and smooth leather uppers, these boots are one of a kind.
Another great Dr. Martens product we reviewed is the
Mary Jane
, so make sure to check it out as well.
They are an iconic boot from an iconic brand, so if this is your style, then you're in for a treat.
Pros & Cons
Air-cushioned AirWair sole
Key Features
Key Features
Design
If you're a bit of a retro-style lover, then the Doc Marten Leona boots are going to be really suited to your taste.
These rock-style boots are great for their sturdy and robust look that will pair fabulously with a cute skater dress or a pair of jeans.
They are a go-to boot for festivals and days out and with their added comfort, they are a boot that you could happily last all day in.
The uppers are made with smooth leather, perfect for flexibility and durability. It's a material that offers longevity with regards to wear and also versatility as leather goes with pretty much everything.
Built on the AirWair sole, they offer a tough but comfortable structure for the beneath of your foot and won't allow you to feel any potentially uncomfortable surfaces.
The Leona boots have the full iconic DNA effect with the visible yellow stitching which really stands out on the black leather. Along with the grooved sides and scripted heel-loop, they are pulling out the stops to add a little more detail to any usual classic boot.
The 7 hook-up lace closure system provides you with a great amount of stability, helps keep the warmth in, and looks the part. They give protection to the ankles, which from mid-rise boots you don't get.
Another great point about the Leona boots is the slip-resistant sole with superior abrasion. There is a good chance that you are going to be thinking about wearing these boots in winter so it's ideal to purchase a pair of boots that you're not going to go flying in.
Comfort & Cushioning
The Leona, like all
Dr. Martens
, is designed with comfort at the front of the priorities list.
The AirWair air-cushioned sole gives these boots that boost in the comfort zone and means they can be an all-day boot. The leather, after roughly a 2-week break-in period, will start to give in to the grooves of your feet and the way your feet move.
The lace-up system means you can pull them as tight or have them as loose as you like, a bonus with boots as sometimes they can feel slightly tight around the ankle and lower calf area, especially with higher rise models.
Price
The price being too high or quite cheap is something that only you can determine. Personally, I find the Dr. Martens Leona boot to be reasonable on the price market. They're not cheap by any means, but given their versatility and iconic style, I would possibly expect more.
They are made with quality materials and last extremely well, so the price seems to be less of a problem.
Comparison to Similar Boots
AllSaints Donita Boot
- This boot is a cozier option that offers lots of comfort and has a combination of leather lining and a padded leather insoles. They benefit from a side-zip closure and a round toe and chunky lug outsole.
Nisolo Amalia Boot
- Ok, these boots are a lot more expensive than the previous two but they are exquisite. The Amalia boots are handmade with water-resistant leather uppers, a studded rubber sole providing great traction on the majority of surfaces, a gusseted tongue to keep your toes nice and dry, and a soft leather insole for comfort.
Verdict
The Dr. Martens Leona boots are a lovely, versatile, and durable boot that will really finish your outfit off.

One of the key selling points for me is their versatility, along with their AirWair air-cushioned sole which gives them the advantage of being a boot that can be worn all day.

The price is another great aspect as Dr. Martens is iconic and you pay for quality with these boots.

Bottom line, if you love this style of boot, then you're not going to find a more fashionable brand than Dr.Martens.

Subscribe to our Newsletter