Best Shoes for Toddlers With Wide Feet – 2022's List
In a Hurry? Editors choice: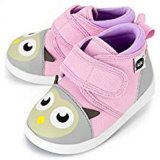 Test Winner: Ikiki Squeaky Adjustable

Getting your toddler's feet measured regularly is extremely important, particularly when they first begin walking. The length and width of your toddler's feet can vary and change quite a bit so you may find that you need to purchase them a pair of wide toddler shoes.

We all know toddlers' feet can grow extremely quickly so to help you quickly and carefully purchase shoes for your toddler, we have selected and reviewed some of the best wide feet toddler shoes on the market. 
Standout Picks
Criteria Used for Evaluation
Comfort
Learning to walk is difficult and uncomfortable shoes would only make it harder.
There are several features found in the shoes throughout this list that are designed to make a child's foot as comfortable as possible. Not only will this keep their feet happy as they learn to walk, but it will keep them playing longer. And if there is one constant among children, it is that they benefit greatly from as much active outdoor play as possible.
Memory Foam Insoles – Several shoes on our list feature memory foam insoles. These are especially ideal for children's shoes because the bottom of a child's foot is in near-constant development. A rigid insole would impact the foot's development and there is no guarantee that the impact would be a positive one. Memory foam insoles are soft and will change to fit the shape of the child's foot from day to day as they grow.
Adjustable Over-Foot Straps – The majority of toddler shoes on the market feature hook and loop closures that cross over the top of the child's foot. Such closures are easy to open and close, giving the child the power to get their shoes on and off without assistance, as well as allowing for a more customized fit as the child's foot grows
Breathable Materials – Anyone with an active schedule will attest to the misery that comes with shoes that don't breathe. Toddlers are not known for their tolerance of discomfort, making breathable materials ab absolute must for their shoes.
Protection
Toddlers fall. It's what they do and it's a natural part of learning to walk, run, meander, jump, roll, and spin.
Your toddler Secure Fasteners – Whether the shoes tie with traditional laces, feature hook and loop closures, or rely on elastic cords that run over the top of the foot, every shoe on this list is designed to stay on the child's foot on even their most active days.
Durable Construction – Children put their shoes through a lot of wear and tear. This may not seem like a safety concern on the surface, but it does not take much to send a new walker tumbling and a loose outsole or torn sidewall can trip them up or throw them off balance. Purchasing durable shoes will help avoid this issue and keep little ones on their feet longer.
Reinforced Toes and Padded Ankles – Stubbed toes are inevitable and there's not much that can be done to avoid chafed ankles when someone is on their feet all day. But with reinforced toes and a padded ankle cuff, many of the shoes on this list help to minimize the discomfort and keep kids moving.
Adjustability
What grows faster than a baby? Jack's beanstalk maybe, but little else.
Your toddler grows at an incredible rate that is only very slightly slower than he or she grow while they were an infant. Toddler shoes should have room to accommodate that growth for at least a few months at a time and hopefully several months. Here's something no-one told you before you had kids – their feet change shape as well. Narrow one minute, thick and chunky the next, wide the moment after. Toddler's feet morph in a way that would inspire science fiction writers and their shoes also need to keep up with that.
A Range of Sizes Available – Children grow fast and their feet seem to grow faster than the rest of them. The shoes on this list are sold in a range of sizes so that once a favorite shoe style or brand is found, it will be easy to order the next pair as it is needed. Ordering from the same company and in the same style is also an easy way to keep sizing consistent and avoid the shock of an ill-fitting shoe.
Sized for Wide Feet – Every shoe on this list either has a size available specifically for babies with wide feet or has been reviewed as running wider than expected so that their average size will fit wider feet.
Ease of Use
Jumping in puddles, running through unforgiving mud and rubbing against harsh surfaces can ruin a brand new pair of footwear.
Many people live very busy lives and having to take extra time out to carefully clean footgear can be really aggravating. When time is limited nobody wants to waste time scrubbing muddy footwear.
There are some things to consider when choosing an item that saves time. Since footgear created for wet environments is made from plastic or rubber it can usually be wiped clean or hosed down for quick washing. Exteriors that don't offer scuff resistance can be very daunting when cleaning. No matter how much you scrub scuffs may not come off and this can ruin the look of new items. This is when choosing scuff resistant items can save a lot of time.
Another thing to consider is that mesh and suede are more difficult to clean than full grain/top grain leather and synthetics, and are more likely to be appropriate for dry conditions than muddy and wet weather.
The interior can be another story altogether. Some products are complicated interiors that require extra care. If the item is lined with a removable bootie it could mean extra washing and wasted time. A removable insole can make items easier to clean, however. If an insole can be removed than typically the inside of the product can be hosed down or dunked in water to clean off extra mud easily.
The lining is important as well. The lining should be quick drying. This way if the item is submerged it will be available for use shortly after cleaning. Keeping this in mind will help keep busy people on schedule with their daily activities.
One more thing to check for before making a purchase is whether there are any special instructions related to the cleaning of the pair of shoes you've chosen. More and more manufacturers are making children's footwear that's machine washable, which is a great feature that will definitely save you a lot of time. Do note, however, that footwear should not be put in the dryer as this will compromise its structure and integrity. Always let footwear dry in an airy place, away from direct sources of heat and sunlight.
Value
For parents, one of the most important aspects of purchasing footwear is going to be the cost.
The last thing you probably are wanting to do is spend hundreds on a design for your child. Given that this buying guide is really all about this specific, high-cost brand, consumers should really anticipate shelling out a little more than they normally might.
Now, when we were creating this buying guide, we wanted to assess our products based on the relationship between the cost and the value. We knew that only the most valuable products should be featured on our list. You might be wondering, what is the cost and value relationship? To be honest, it's super simple and we will show you how it works.
We looked at all products on the market and tracked the prices for all of their products. We took an average of the highest and the lowest priced product – and even looked for a median price point.
From there, we analyzed each product and tried to answer the following questions:
✓ What specific value does this shoe offer the child?
✓ What specific value does this shoe offer the parent?
✓ What is the return on this investment?
Based on this information, we can draw conclusions regarding the relationship between the cost and the value – and what products are priced fairly and what products are not.
Something to keep in mind is that certain well-known brands will often have higher associated costs with their products. If you're after a specific design, this may be OK, but for most everyday footwear, you don't need to invest too much.
A good quality, durable pair of shoes will do just fine. And another thing to note is that small children don't need too much tech in their footwear. Excess shock absorption and support can even hinder healthy development, so it's best to choose sensibly, and not go overboard (unless advised by your child's doctor).
Best Shoes for Toddlers with Wide Feet
1

. Ikiki Squeaky Adjustable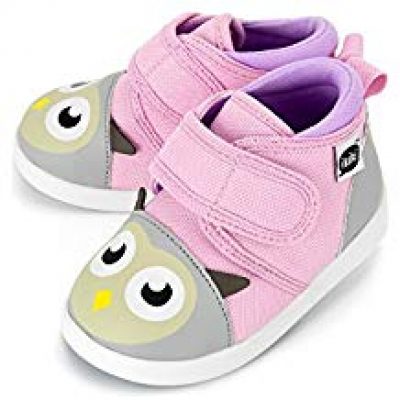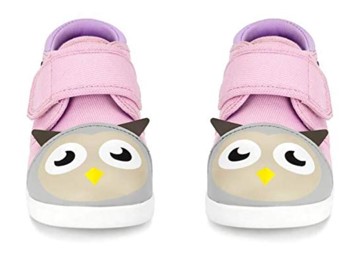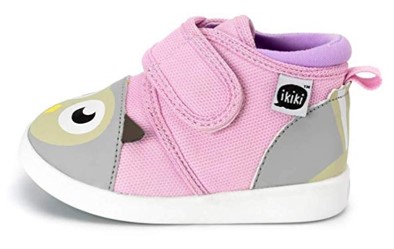 A favorite brand of parents, Ikiki Squeaky Adjustable wide toddler shoes come in fun characters for boys and girls, which will have your little ones wanting to wear these around all the time. They have a squeaker learning to walk fun, and it's adjustable to turn on and off with the flip of a switch. And, as a bonus for parents and kids, each sole is colored differently, so you can put the right shoe on the right foot!
When just learning to walk, it helps to have a shoe that encourages wear and walking. With the Ikiki Squeaky Adjustable, you get all sorts of fun characters your child will fall in love with and the squeaker which makes practicing steps fun. An easy Velcro strap makes these a cinch to get on and off and encourages your child to learn to put their own shoes on.
Soft grippy soles help stabilize little ones taking their first steps, and soles come in two different colors, so you won't mix up the left and right shoes. Soft breathable fabric allows for a roomy fit, especially for wider little feet. There is also a high top version, which provides ankle support without being restrictive. A wide open mouth and rounded toe box make them an easy fit for any child's foot!
The Ikiki Squeaky Adjustable hits the top of our list for good reason! As a moderately priced shoe, it's packed full of encouragement for children just learning to walk. Cute characters and squeaker will have your child falling in love with these shoes. Easy for little ones with wider feet, they are available in wide widths but have ample room with a round toe box and roomy fit.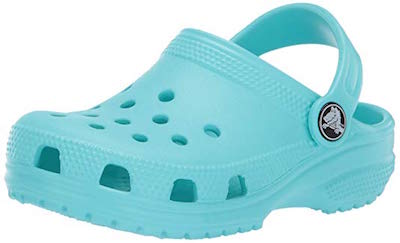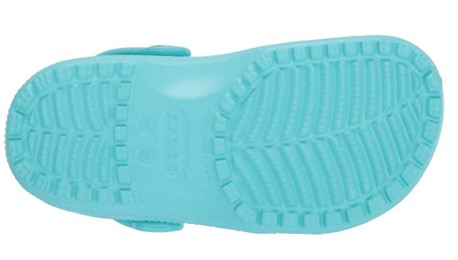 Sometimes, all you need to make your life easier is a pair of footwear for your child that you'll be able to keep clean, while it offers them the necessary comfort features. The Crocs Classic clog is one such pair of shoes - made with 100% synthetic materials, it's an amazing option for summer days, visits to the beach or pool, playing around in the garden or backyard, or even for casual outings.
It's easy to put on and off, and most importantly, can be simply hosed off once it gets too dirty. The fact that it's buoyant is just an added plus.
The Classic clog comes in a huge variety of color options, from sensible black, navy and gray, to colorful options such as Lemon, Grass Green and even Lavender. This means you can choose with your kid to ensure they enjoy wearing the clogs. You'll also find that the heel strap can add a level of fit security, but you can also just put it forward for an easy on and off the shoe.
 
This shoe is very easy to clean with a bit of soap and water. It dries easily, with drainage holes, and is odor resistant so it won't get stinky even with excessive wear. The rubber outsole offers great traction on all surfaces (even wet ones), and they come in a roomy fit that is generous both in length and width. In terms of cost, Crocs shoes are really affordable, so you won't have to worry about high costs. Plus, it's durable and fuss-free, which puts it high up on our list of favorites.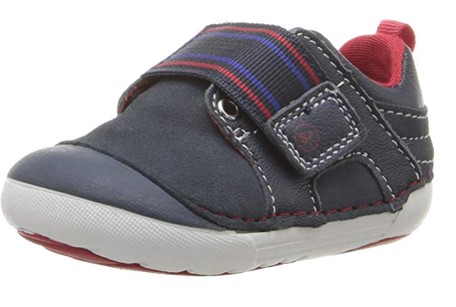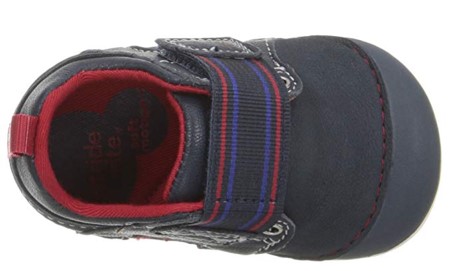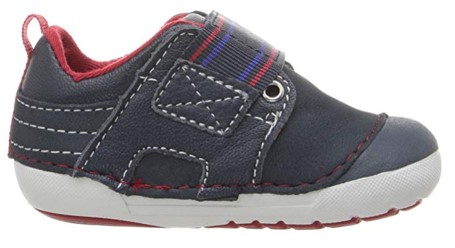 Your little one's shoes should be something easy to use, comfortable, and durable, and for those children with wider feet, toe space is a paramount consideration. The Cameron by Stride Rite ticks off all of the above, with its sneaker design made from 100% leather, it's durable until they outgrown their shoes!
With a wider, round toe box than some other models and brands, the Cameron also allows for plenty of room for your little one's foot to grow, without causing any pinching or pain.
Available in a few different color options, leather uppers of the Cameron provide not just a durable aspect, but great protection for your child as well. It's a softer, more pliable leather than some finished types, so the shoe can adjust to fit over time. A rubber toe bumper helps keep toes protected from stubs and scrapes during play, while a rubber sole helps give them traction and grip. A heel tab at the back helps for ease of use to pull the shoe on and off your child's foot.
Most importantly, the toe box of the Cameron is quite wide, allowing for room to grow, but also room for wider feet. This helps promote proper toe splay when learning to walk, and helps muscles of the foot form correctly. A hook and loop closure allows for easy use of the sneaker, so you won't have to fuss with laces. Non-marking outsole is perfect for any indoor surface your little one decides to play on, and a pattern tread helps with grip. It's a great option to consider for children with wider feet in need of a playtime pair of shoes.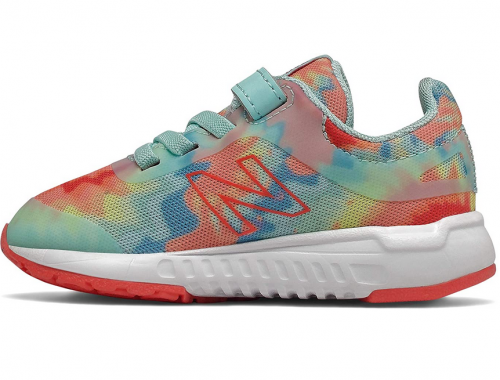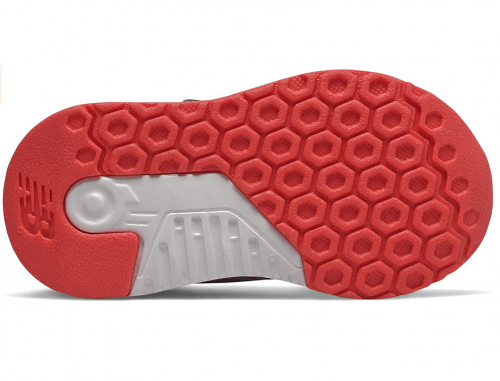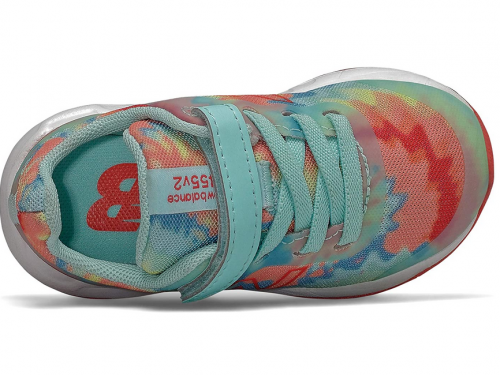 New Balance shoes are known for their comfort, support, and great style! That is why these New Balance baby hook and loop running shoes are a must-have for your little toddler. These athletic running shoes are perfect for running around in the playground because they offer plenty of support.
Featuring an IMEVA midsole cushioning, these shoes provide enough rebound and support, so your toddler's feet are cushioned at just the right level. Brightly colored and super-stylish, they will also want to show them off to all their friends. 
The toddler running shoes have a synthetic and mesh upper, ensuring your toddler's feet breathe when they run around. The strong rubber outsole provides a good level of traction, making the shoes exceptionally durable. A no-sew tip provides additional durability, ensuring nonstop fun when your little one is on the go. 
This option offers a stylish design, making them stand out. The comfy trainers come in a range of eye-catching color combinations including Mirage Violet, Summer Sky, and Team Red/Black. If you have a larger budget, these toddler shoes are a great option, however, they may be too expensive for some budgets.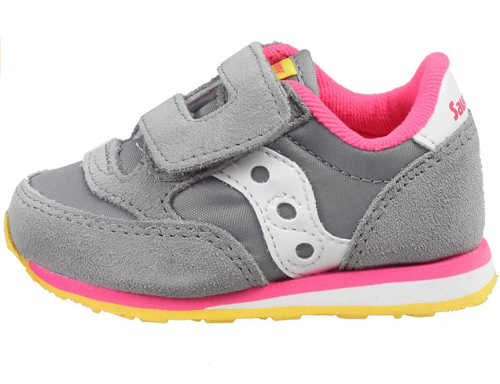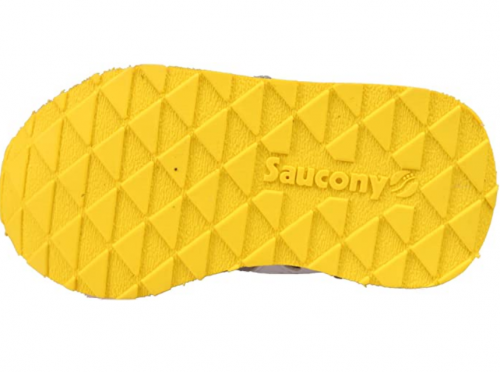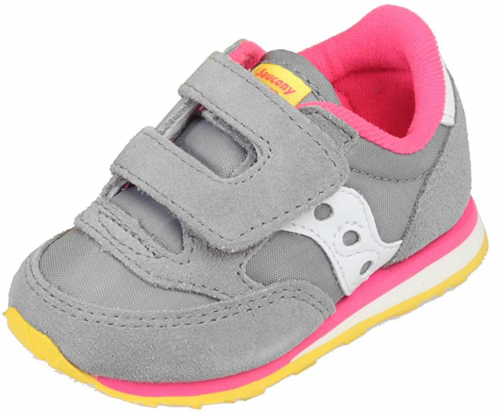 Saucony might not be one of the best-known brands, but their Jazz toddler shoe is one of the most rated extra wide toddler shoes on Amazon. The shoe is sold in a range of prices rivaled only by the range of size and colors in which the Jazz can be purchased.
With a suede upper and a non-marking rubber sole, they are comfortable and breathable shoes for those seeking style and durability. Designed with a hook and loop closure system, these shoes allow the child wearing them to easily get them on or off by themselves or to adjust the over-foot strap until the shoes are the most comfortable.
The Jazz comes in more than a dozen color options, all of them stylish and sure to set off even the cutest outfit. More than that, the shoes come in color options that will not easily show a lot of staining or wear, an important trait in shoes that will see a lot of time at the playground or park.
These shoes are durable and stylish, making them worth a moderate investment. The price point might still be high for some, particularly with the more expensive pairs.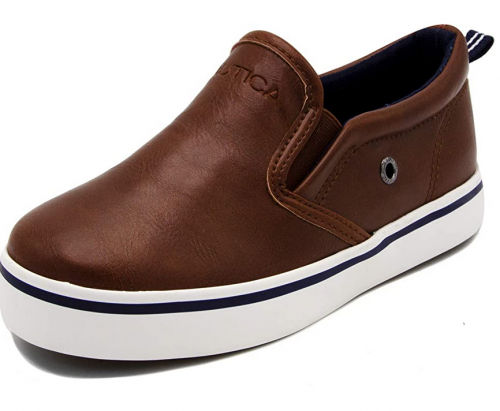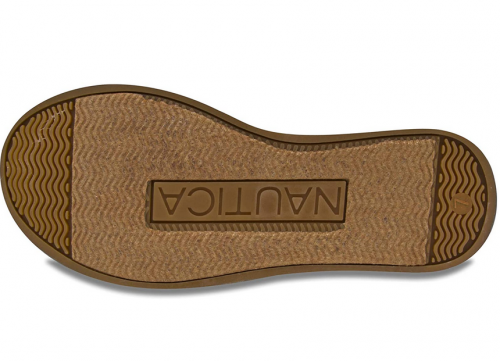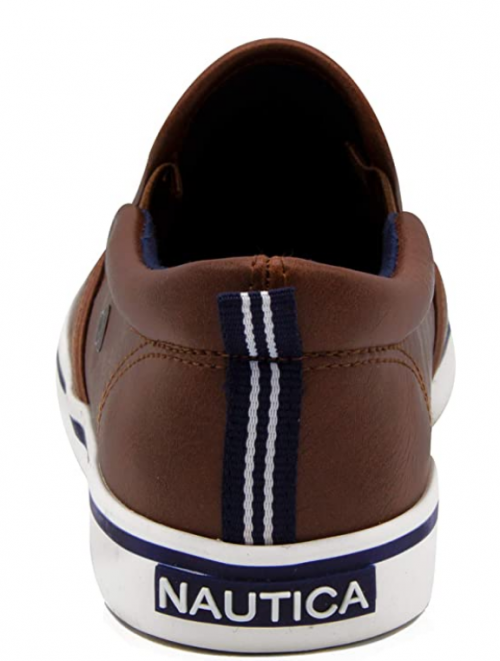 Known for its timeless design and premium quality footwear, Nautica has produced a new kid's slip-on casual athletic sneaker.
If you are looking for a trendy shoe that is easy for your toddler to slip-on and off their feet, this is a great option.  
These quality sneakers are made from a vegan leather material that has a smooth upper and rubber sole. The sneakers are extremely easy to slip-on and pull-off and feature a heel loop. 
Ideal for wearing when walking, these sneakers come in 5 different colors including Brown Smooth, Tan Smooth, Light Denim, Tan Smooth Bennet, and Navy Perfed. Plus, these sneakers are available for an affordable price, making them a fantastic buy.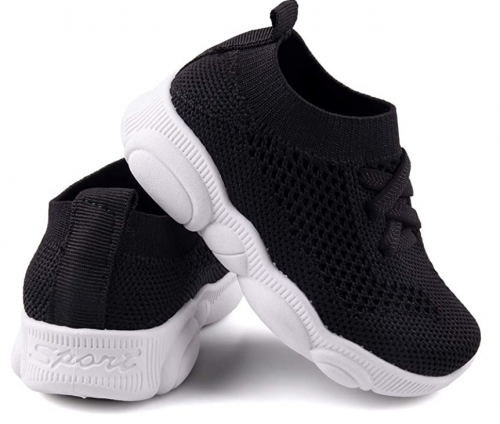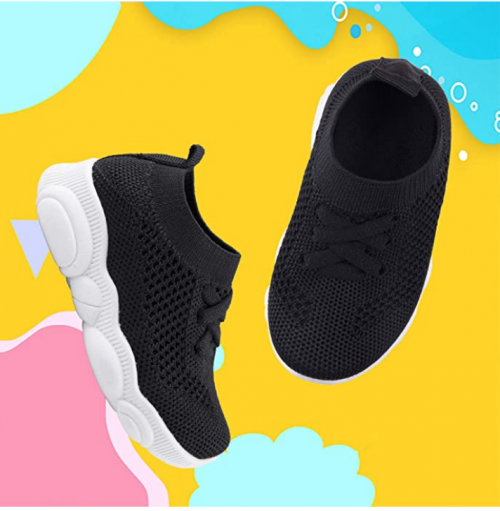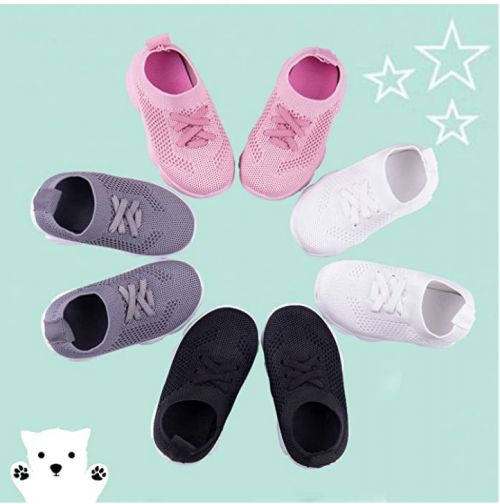 These Charrost wide feet toddler shoes feature a soft sole and are close-fitting so your toddler's feet can move freely without hindering their foot development.
The shoes provide shock absorption and stability, allowing your toddler to enjoy exploring their surroundings on foot and with newfound confidence. They have a breathable knitted mesh upper ensuring your toddler's feet stay well ventilated.
These are waterproof and have a non-slip outsole. The walking shoes are also very lightweight, making it easy for your little one to walk in them. 
These slip-on shoes from Charrost are extremely easy to clean. They come in 7 different colors and are sold for a low price, making them the most affordable pair of sneakers in our collection.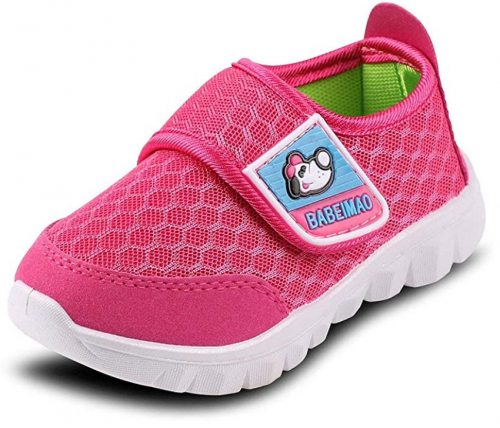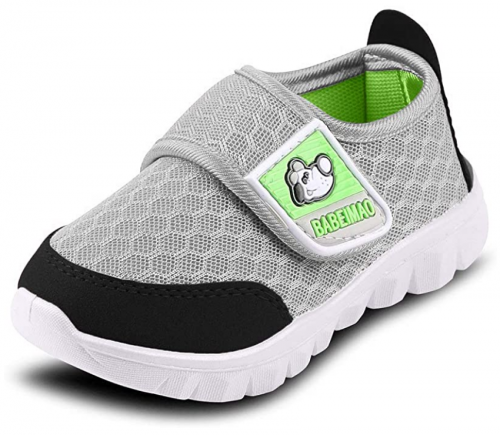 These are great for keeping your toddler's feet comfy and dry all day long. Suitable for wearing when they are exploring the countryside, these sneakers are perfect for toddlers who have plenty of energy and are always on the go.
The athletic sneakers are made from a mesh fabric material that is extremely breathable. It is also exceptionally soft and comfortable against your toddler's toes. The shoes are lightweight and flexible so they will not restrict your little one's movement.
The sneakers feature a convenient adjustable strap that makes it quick and easy to put the shoes on and take them off. The toddler shoes also have a toe cap, protecting their feet from hard objects. The shoe's soles are water-resistant, helping them to avoid any slippages and ensuring their feet stay firmly on the ground. 
The lightweight sneakers come in two different color designs including grey and pink. They are also extremely affordable, making them a great buy.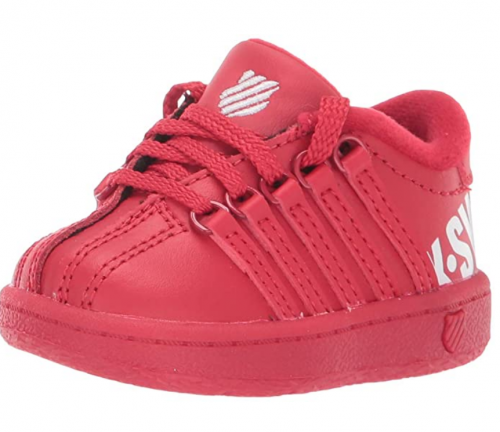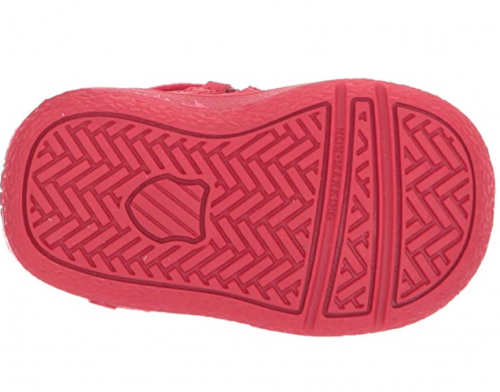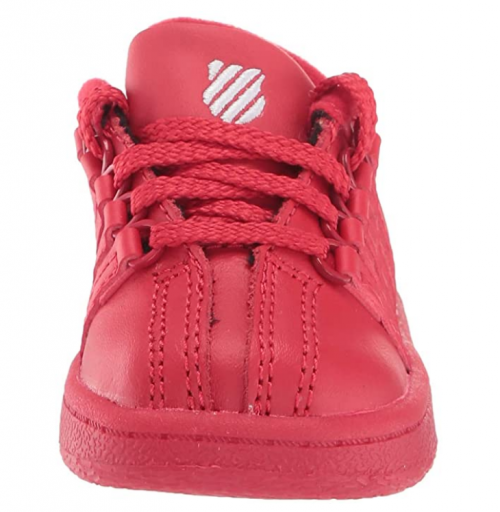 K-Swiss is an iconic fashion brand in many circles and their classic sneaker is one of the most easily identified styles that they sell. The brand has more to offer than just style, however. K-Swiss makes quality shoes that should hold up to the trips and spills of learning to walk.
This iconic shoe style has been around for decades and has yet to go out of fashion. Even after they start school, a child in K-Swiss will have an easy time looking fashionable on the playground.
K-Swiss would not be as big a brand as it is if their products fell apart under normal wear and tear. They make their shoes last and that is particularly important for toddler shoes that will see trips, falls, and spills at a higher rate than shoes for older kids or adults.
This sneaker can run for a pretty penny, even at its base price. It's worth the investment if the K-Swiss look is important but there are less expensive shoes produced with similar quality.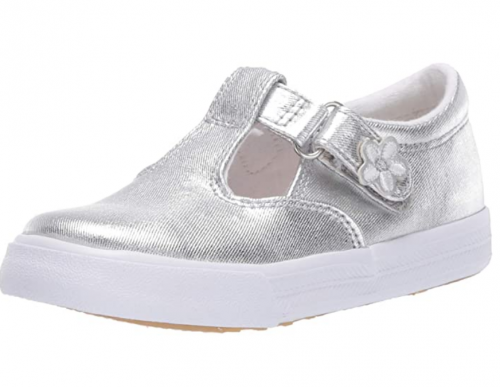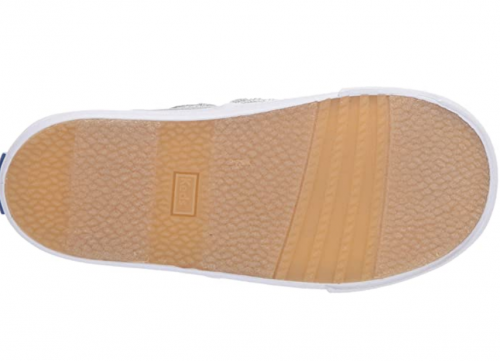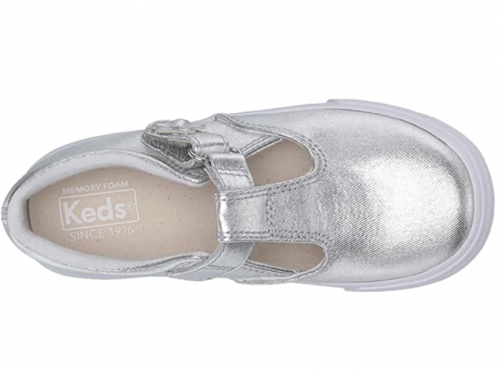 Keds is one of the most well-known brands for toddler clothes on the market today. They produce everything from rompers to full outfits to shoes and all of them have trademark whimsy and strong, quality construction. This makes them ideal for active new walkers, no matter how stylish they are dressed.
The material of a shoe's footbed can make or break the comfort level of the wearer. Keds ensure that their shoes are as comfortable as possible by including a memory foam footbed. This will give support to the little one's feet even after hours of running around.
Most of the shoes on this list have a range of style options, but the Daphne has some unique prints that are not found with other shoes. Rainbow leopard print reminiscent of Lisa Frank, metallic silver, glittering stars, and pastel shades makes up an adorable array of options to choose from.
Keds has a reputation for quality and that alone makes this shoe a good investment, even when they get towards the middle of the price range for this list. Some pairs are listed for mind-boggling prices, however, and those are best avoided.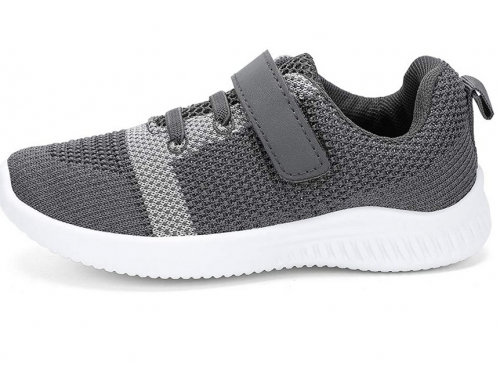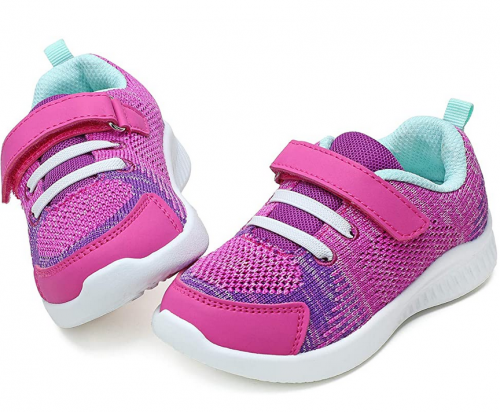 These Nerteo toddler/kid shoes are a comfortable and stylish sneaker that your toddler will enjoy wearing!
The shoe has a lightweight breathable knit upper that will ensure your toddler's feet are well ventilated when they on the move.
They have a breathable lining that will keep your little one's feet from sweating. The shoes have a durable outsole and non-slip rubber that provides excellent traction when they are walking or running.
An adjustable hook and loop closure and Velcro strap make them super easy to put on and take off. The shoes have a padded collar for extra comfort. 
These stylish shoes from Nertoe come in 11 different shades including Light Grey/Pink, Navy/Green, and Dark/Gray Red. Sold for an affordable price, you will not want to miss out on buying these shoes for your little one. 

Subscribe to our Newsletter