Best Shoes For Prom & Formal Reviewed & Rated
In a Hurry? Editors choice: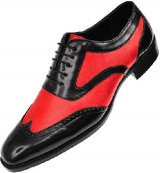 Test Winner: Bolano Lawson

Prom night is a significant part of your
adolescent years
and for many, is an essential turning point in your lives. For a night as unforgettable as prom, everyone wants to look their absolute best; months are spent preparing every detail making sure it's all going to come together flawlessly. One of the most prominent parts of an outfit is the shoes, the right pair can bring a disaster of a look together, while the wrong ones can spoil the hottest look faster than an egg left out in the sun. But it can be super-tough to
find the right pair of shoes
that will accentuate your gorgeous outfit and cap-off your award-worthy style, which is why we've written this list.
Standout Picks
Criteria Used for Evaluation
Style
For girls, fashion is this humongous part of prom, and the shoes you choose to wear are a crucial aspect of piecing together the perfect outfit. There are many types of shoes to wear for prom including:
Low-heel: Shoes with a low-heel height are better suited for individuals who feel less comfortable walking in sky-high shoes and are looking for more functionality. For a pump to be considered to have a low-heel height, it should be between one to 3.75-inches.
High-Heel: High heels usually consist of any pair of shoes with a heel-height above four inches. While these kind of heels are super sexy, they are also not the most practical choice for everyone. If you feel comfortable walking in high-heels than all the power to you, but if you haven't in the past than it's probably best not to start by wearing them on prom night.
Stiletto: Stilettos are high-heels only with a more pointed heel. This type of shoe is harder to walk in and if you're inexperienced than prom is probably not the best place to be wearing this style of heel.
Flat: Flat shoes have no heel and no platform, they sit completely low to the ground. Many people think that flat shoes aren't good enough to wear to occasions that require dress attire, but that just isn't true. There are lots of stylish flats that look as good as a pair of heels only offers much more practicality.
Open-toe: A open-toed shoe can be any of the above styles, this simply means that there is no material covering your toes.
Closed-toe: A closed-toe shoe could also be any of the styles mentioned above only with a piece of material covering over your toes.
For boys, there are quite a few style variation of prom shoes including:
Slip-on: Slip-on shoes are the most popular choice of men for prom. This style of dress shoe has no closure system and is easy to slip on and off.
Lace-up: Some men's dress shoes include a lace-up closure system. This makes for a much more custom and cozy fit and can also add a sophisticated style, although laces are not necessary.
Zippered: Men's dress shoes can have a zipper on the side, front, or back which is usually ore for style than functionality.
Flat: Flat shoes have no heel or platform. Some find these dress shoes challenging to wear, in part because their pants may drag along the floor.
Heel: When we use the term 'heels' about men's shoes we aren't talking about the same kind of height as with women's heels, but rather between a one-to-two-inch chunky heel.
Another style consideration is the height of your shoe's platform. Opting for a low platform is a better choice for those who are less comfortable walking high in the air and is better for people who are taller. A lower platform will give you better control over your footing and prevent accidental slips or falls from happening and let's face it, no one wants to slip and fall down on prom night.
Comfort
Comfort is a significant factor to consider when choosing a pair of shoes for prom. Both guys and girls will spend the better part of the night up on their feet dancing to their favorite beats. While this is all fine and dandy, it can become a severe problem if the shoes you're wearing start to hurt your feet. Sore feet can quickly ruin a prom and make you regret not considering comfort when selecting your footwear.
Things like a padded footbed, or soft lining materials will help prevent fatigue and limit the chances of rubbing which leads to painful blisters. It's also essential that your shoes fit correctly because shoes that are too big will flop and can cause blisters, while ones that are too small can pinch your toes and cut-off circulation.
Try opting for a pair of shoes made from synthetic materials which are soft and breathable as these will cause fewer problems down the road. Synthetic materials are also more breathable and will keep your feet more cool and dry, which can help to prevent slips caused by moist feet that slide around in the shoe. A cushioned footbed is always recommended when possible to prevent foot fatigue and pain. You should also beware of the type of straps and closures your shoes have, making sure that they do not rub or press in a particular area that could lead to cuts or blisters.
Fit
It's important to factor into your final decision, the wearability of a shoe. Prom night involves a lot of dancing and will be spent mostly on your feet; therefore, you don't want a pair of shoes that are going to leave you unable to move around on the dancefloor. For example, if you're uncomfortable walking in shoes with a high-heel than don't opt for a pair just because you think that they'll look right, this will leave you unable to enjoy yourself and move about freely because you don't know how to properly walk in high heels.
Likewise, if a shoe has a very narrow toe, you might think they look like something from a fairytale but in reality, could end up being your worst nightmare. If you have more full feet than opt for an appropriate shoe that is going to provide your toes with the room they need to not cramp and pinch them, doing so will save you all sorts of pain. If you absolutely must wear a pair of sky-high heels with itty-bitty toes, then at the very least bring yourself a pair of flats to slip into now and then. Bring a pair of comfortable shoes to escape into from time to time can save you quite a bit of grief and can allow your feet enough periodic reprieve that they should be okay for the better part of the night.
Choosing a pair of shoes that have a closure system such as laces, or a buckle can also help your shoes to stay in place which will lessen the chance of slipping, as well as, lower the probability of getting a getting an unpleasant blister.
Brand
When it comes to fashion and footwear, the brand behind the design plays an integral role. Everywhere you turn these days including newspapers, magazines, and on television, we see celebrities and Hollywood's A-listers, wearing exquisite footwear. In music lyrics and rap songs, we continuously hear the artist make mention of fashion giants like Gucci, Prada, and Louboutin. It's all about flaunting your fancy things. So with this sort of influence, it's only natural for kids to want to fit in and to be a part of this lavish lifestyle.
However, they are just kids, so splurging on a high-end designer brand isn't always in their (or their parent's) budget.
The pairs featured on this list are perfect for prom in that they look fashionable while maintaining a price tag that won't break the bank (we'll go more into that in our next section).
Kids won't feel like they're missing out when they choose from one of the pairs on our list. You can rest assured that we've looked for the best brands for this price range and have taken into consideration a high schooler's opinions and budget.
Value
The last criteria that we would like to share are regarding the value. Here's the deal, no one wants to spend above their budget on a shoe, especially one they might only wear once. So, when we were evaluating items, we really took into consideration a few different things when it comes to price. Primarily, we really wanted to focus on sharing brands and products that offered a blend of a good price tag with great value.
To do this, we looked at the price range and came up with an average or an estimated market value. This number was then used in choosing the best products. For example, we would look at a product and ask ourselves:
How is this priced in comparison to the estimated market price?
Does this product offer value equal to or greater than its price tag?
How does this compare to the other products we have selected?
Does the consumer receive more or less value from this than another brand?
No matter the type of shoe you are planning on purchasing, by asking questions like above, it can really help to ensure you are receiving your money's worth for a purchase.
10 Best Shoes for Prom


The Katy Perry The Stella is an ultra-styled shoe that's perfect for prom night. It features a brilliant all-over star pattern that looks great on the dancefloor and boasts thin high heel. Its comfortable slip-on design makes this shoe a user-favorite, and it's available in two colors: white and black.
The Stella is available in two colors: white and black. The white version comes with multi-colored pastel colors on the stars, while the black comes with gold stars. You can make these shoes work with almost any outfit that you choose for prom.
The 3.5" heel might be a little higher than some are comfortable walking in, but the secure upper that fits all the way up to the ankle will help those who might need a little more security while walking in high heels.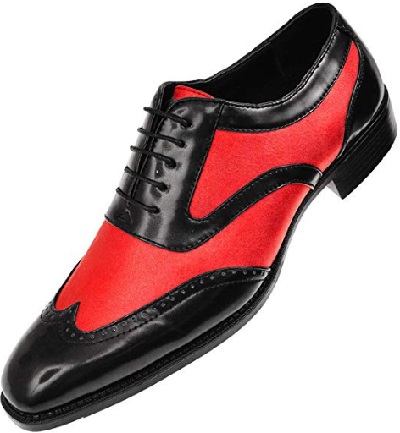 The Bolano Lawson is a wingtip Oxford shoe with synthetic materials and a manmade outsole. It features fabric lining and a two-color design for a stylish look. The Oxford has a front lace-closure system for a secure fit and is available in a wide range of colors including, red, blue, pink, and pearl.
The Bolano Oxford features a dual-colored upper for a stylish look and includes a front lace closure system for more secure wear. These shoes feature fabric lining that's soft and comfortable, along with synthetic materials that are lightweight and airy.
Choose from a wide range of colors including red, pearl, white, baby blue, royal blue, and pink, to name a few. The Bolano Lawson is a truly unique pair of shoes that allows the wearer a chance to let their personality shine by expressing their creativity.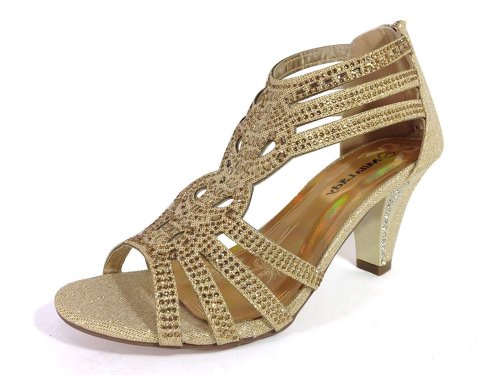 This low heeled open-toed heel sandal is a great option for a prom shoe. Coming in 3 colors, you can choose the option that best fits your dress while still having a bit of your own personality shining through.
If you are looking for a manageable heel height, this pair gives you 2.75 inches of easy walking. Although still considered a mid-heel, it is low enough that you won't feel too wobbly on your feet if you're not used to stilettos.
Sparkling beauty glistens with each and every step you take under the prom night lights. Elegance with this pair will surely set you apart among the rest.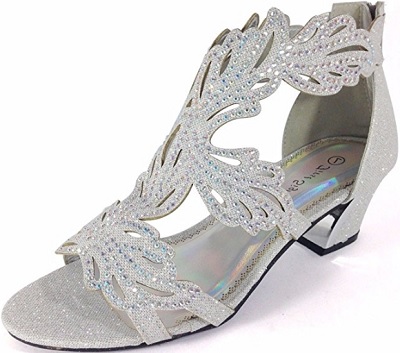 The picture does not do this justice, as these are very sparkly and will set off that dress wonderfully. Furthermore, the mid heel is a perfect size to help you keep stability, as the night of your prom wears on. In addition, the gladiator style is gorgeous and the rear zipper closure aids in maintaining a secure fit. At the end of the day, this is one pair that will let you stand out amidst the crowd.
Not too tall, this platform height helps to stabilize and give you a bit of height, in addition to the *1.5-inch approximated mid-heel. Moreover, you can feel great wearing these.
With this styling, you can wear this pair more than once. That is, after the prom, you can wear these with jeans or nearly anything else you can fancy of your choosing.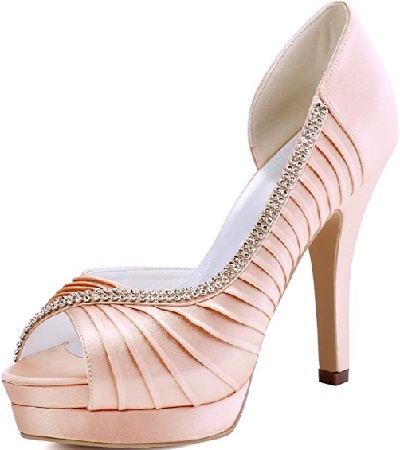 A stunning entrance cannot begin to describe you, as you walk into the room with these peep-toe and pleated-satin D'Orsay pumps. They are toned down with just a hint of rhinestone chaining running the length vertically. Although you were sparkle, it will not be loud. This, in turn, allows the satin gorgeousness to enhance your dress all that more. Moreover, you will feel great wearing these.
This satin upper is pleated and helps to define elegance in a way that will enhance your wardrobe choice. It is subtle, yet powerful. Moreover, this design is very classy.
This pair comes with extra heel tips and gel insoles. In addition to not having to purchase more heel tips, you can gain a bit more comfort which will help you to last the hours of an extended night. These fall into the upper end of the low-side of cost range. They are equipped with extra heel tips, gel insoles, and have an elegant beauty about them. This is one of those pairs which has a nice mix of sparkle and neutrality.

6

. Bruno Marc Dress Oxford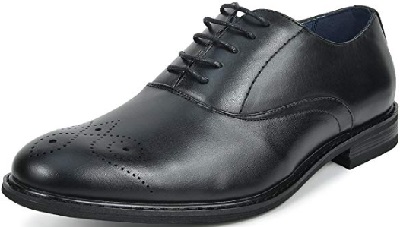 The Bruno Marc Dress Oxford is a classic shoe made from genuine leather and designed in the USA. It features a low 1-inch wooden heel and a latex cushioned footbed for added comfort. The Oxford boasts front lace-up closures for a secure fit that won't slide while you're on the dancefloor and a burnished effect on the toes for a stylish look.
The Bruno Marc Dress Oxford is available in a variety of colors and styles including, black and brown, as well as, variation in styles. They come with-or-without laces and with variations to the toe box design.
The Dress Oxford is a comfortable dress shoe with a latex cushioned footbed that gives additional cushion and padding. The Oxford also features a low 1-inch heel that is functional enough to wear dancing for hours without having sore and fatigued feet.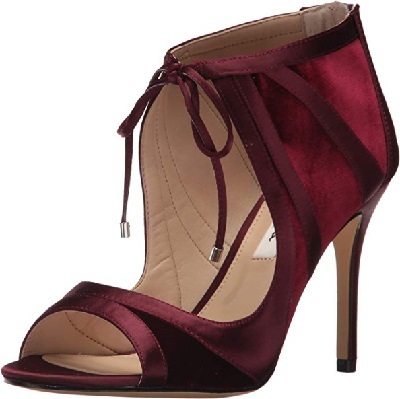 The Nina Cherie is a shootie style shoe with a 3.75-inch heel. It features a leather sole and slight cushioning for more comfortable wear. The Cherie is a stylish option that boasts a cute back zipper and fixed bow at the front. There are tons of colors available including black, white, red, grey, and blue.
The Cherie has a cushioned insole for more comfortable wear and features a slip-resistant leather outsole. Its back zipper allows for a snug fit so you won't need to worry about your shoes fitting loosely.
These Nina shoes are a shootie style option that has a 3.75-inch heel and leather outsole. They boast a cute front fixed bow and are available in a variety of colors, including, white, black, red, blue, and grey.

8

. GetMoreBeauty Lace Flower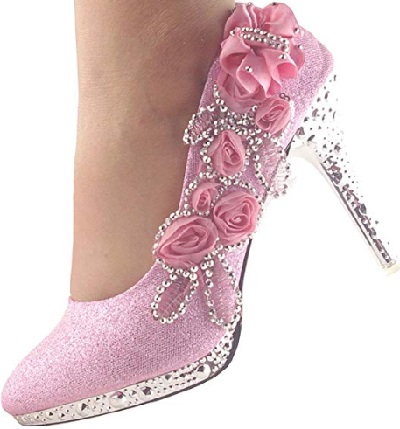 The Lace Flower by GetMoreBeauty is a beautifully designed shoe that features a decorative lace flower along the side. It has a low ½-inch platform and 4-inch heel, along with a closed-toe design. You can choose from a variety of colors including, black, white, purple, and pink.
The Lace Flower is a stunning shoe for prom and is available in a range of color choices. It boasts an eye-catching decorative flower along the side and features a closed-toe design.
These GetMoreBeauty shoes include a low ½-inch platform for more functional wear and a sexy 4-inch heel. They are made from synthetic materials that are breathable and long-lasting and are available in an array of sizes.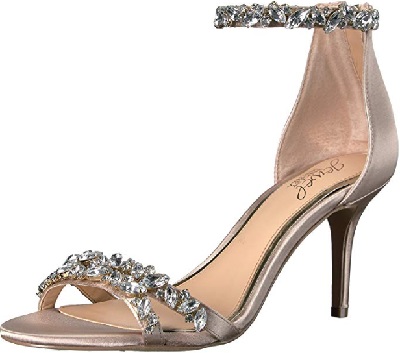 The Badgley Mischka Jewel is an exquisite pair of shoes. They feature jeweled ankle and toe straps, along with a 3-inch heel. The Jewel boasts extra padding for comfortable wear and is made from leather with a synthetic sole.
The Jewel is a beautiful pair of shoes for prom, thanks to its jeweled ankle and toe straps it gleams under every light. It features a 3-inch heel which is high enough to look great while remaining practical enough.
These Badgley Mischka's are as comfortable as they are hot thanks to an extra cushioned footbed. Your feet won't be exhausted after a night out in these heels.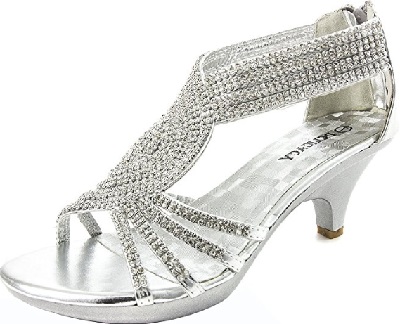 Patent leather and rhinestones set this pair up for a night worthy of the prom. Furthermore, they have a 2.75-inch heel height and 0.25-inch platform height. The wide band of ankle strap helps to both secure a better fit and add to the visual beauty of these. They are elegant and will match nearly any dress you choose for the big night. Moreover, these are made to sparkle while dancing under the lights of your life.
These are very sparkly and will stand out under changing lighting scenes. They adorn the feet well and will enhance your wardrobe stylings the same.
The heel height is a mid-heel and will work great for the night of your life. With 2.75 inches, you can gain a little extra height without overdoing it. This is a budget-friendly pair and will look good with many wardrobe choices. They are very sparkly and will shine a lot while you walk. This means if you want to stand out, then this is the pair for you.

Subscribe to our Newsletter