Best School Shoes Reviewed & Rated
In a Hurry? Editors choice: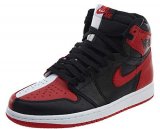 Test Winner: Air Jordan 1 Retro

Back to school brings a new opportunity to renew old friendships and start the year off in style. Though back-to-school shoes need to be stylish and comfortable, they also need to survive the grueling day-to-day of a great school year. From middle school through senior year, we have you covered for the best back to school shoes.

Whether you are out on the playground playing one on one with friends or walking to class with your best friends, the models listed below are sure to meet your criteria. With a wide variety of models and styles, from athletic to more formal, you're sure to find a product that will offer you the best value for your money.
Standout Picks
Criteria Used for Evaluation
Support
School can be hard on your feet. You walk more than you might think at school, on concrete in the schoolyard, on hard floors in class. Wearing shoes with little support or little cushioning can easily lead to pain and stress in the feet, ankles, and legs. That is why cushioning, and support are so important.
Without good cushioning in shoes, you will have sore heels and arches – the areas of our feet that take the most stress. Your feet may feel achy and tired but you could also hurt your feet. Foot injuries can mean pain for quite some time, and it can take the fun out of a lot of activities that you normally enjoy. If your shoes have good cushioning, you can walk a lot without suffering from pain or possible injury. You can have fun in the schoolyard, you can walk between classes and with your friends, and most importantly you can spend your whole day comfortable. Cushioning can make such a big difference.
Cushioning comes from a few places in the shoe. One is the midsole, which is usually made of a soft material that can absorb shock. It also cushions the foot somewhat. Next, there can be cushioning in the footbed (that is the insole and sometimes the material directly underneath the insole – think of it as everything the bottom of your foot might touch inside the shoe). There may also be cushioning around the tongue of the shoe and around the top (which is called the collar). Some shoes even have a little extra cushioning in the heel. Look for a shoe that has, at least, a good shock absorbing midsole and a cushioned insole to make your walk, play, and hang out school day far more enjoyable.
Shoes also need support. Shoes are meant to protect your feet, and a shoe that is not supportive just won't do that job very well. Think of a supportive shoe as a safety platform for your feet, between you and the ground and anything that might stub, fall on, or otherwise hurt your foot. Having a supportive shoe also improves your posture and your gait (the way that you walk).
You should look for support all around the shoe:
Outsole: This the part of the shoe that makes contact with the ground, when paired with the midsole, they should be flexible but not too flexible. If you can wring the shoe out with your hands, that's far too flexible. If you can't move around in at all because it feels like your feet are strapped to wooden boards, that is far too rigid. You want a perfect in-between.
Ankle: The Ankle should be supported as well (because sprained ankles stink). A supportive ankle and heel area will help make sure that your foot stays where it ought to be, sturdy and in place inside the shoe. You'll be able to walk, run, skateboard or kick a soccer ball around the yard with a good ankle support without worrying about sprains and strains. Look for a shoe that is not too tight near the ankle, does not rub on the ankle, and isn't too loose either.
Arch: Here you need to look for something supportive as well. This is one of the most important support areas in a shoe, and it is also one of the areas that is most overlooked. If you have high arches, you will want a shoe that has higher arch support or one with a removable insole so you can wear custom inserts. If you have average or low arches, you won't want to ignore arch support either. Choose a shoe that has an average arch support.
Traction
The sole you choose is very important. That's true for most types of shoes but it is especially true for school shoes. You will be walking on concrete, on hard floors in hallways, on gym floors and maybe even on wood or carpeted floors in some areas (libraries usually have carpets because they like quiet in there). Both the insole and the outsole play a role in the grip.
First, the insole helps your foot grip the inside of the shoe, so it doesn't slip and slide around inside, causing friction, abrasions, and sores. Secondly, the outsole has material and features that help to improve traction and grip:
For school environments, you want an outsole that is abrasion resistant (this means that it won't wear out easily from walking on concrete or other hard surfaces).
Look for an outsole pattern that improves traction on surfaces that might be slippery when waxed (like marble, stone, and linoleum are). A good outsole pattern will have ridges that will help improve your traction on slippery surfaces. It's important to have an outsole pattern that isn't near flat but you don't need a pattern as deep as a hiking boot either.
Finally, choose a shoe that is made from a material that provides grip. Plastic soles are usually no good for grip but rubber, leather, and synthetics are usually good choices as they flatten slightly to "grab" the surface.
One last thing – your school might have rules about whether or not your shoes are non-marking. Non-marking means that the sole won't leave streaks or other marks on floors if you drag your feet, skid or slide on the floor. The rule helps to keep the floors in good condition and most shoes these days are non-marking. But if your school has a rule about soles, be sure to double check before you buy!
Comfort
You're in those shoes all day. Okay, hopefully, you swap them out for gym class, but otherwise all day. You want a shoe that is comfortable so that you can go about enjoying being a student and not spend the afternoon worried about your feet. Putting more emphasis on the way a shoe looks rather than their comfort sometimes means you are going to have to return shoes and make another purchase. Don't worry though; you can have comfortable shoes that look great!
For school you want a shoe that will be comfortable while you're sitting in class, standing and walking. If they look great with your outfit but have your toes smashed into the toe box, that's not going to work out too well for you. If they're great for sitting but they cause pain when you're walking, that's also not going to work. But what makes a comfortable shoe?
So many features of a shoe contribute to comfort. Some of them are:
Fit: First and foremost a shoe must fit properly to be comfortable. If you've outgrown the shoe, your feet will hurt. If the shoe is too big, you can develop other issues that end up with … you guessed it, hurt feet. Leave about a ¼" in the front of the foot. If your toes are touching the very front of the shoe, it's too small.
Cushioned Insole: Cushioning in the insole helps the bottom of your feet stay comfortable.
Ventilation: A shoe that makes your feet hot will not be comfortable. Look for a shoe that has mesh in the upper (the part of the shoe that is everything except the sole), canvas, or has cut holes in it to allow air in. This is especially important if you have sweaty feet.
Lining: If you choose a shoe with lining it should be made of a soft material to avoid abrasions
Shock Absorbing Midsole: A cushion like midsole will provide shock absorption and help avoid fatigue
Lacing, Straps and Other Closures: How a shoe closes on your foot is important for comfort. The lacing, straps or other closures should never be too tight or too loose, and straps especially should never be directly over your ankle bone, to ensure comfort.
Toe Box: Your toes need room! All five of them should fit well into the toe box of a shoe and never be crammed or squished together.
Weight: Shoes that are too heavy will be uncomfortable and will also change your gait and exhaust your feet.
Socks: Okay, you got me. Socks aren't part of a shoe. But they are important for comfort and to prevent microbes from building up in your shoes, causing an unpleasant smell. Socks protect the skin on your feet from coming into contact with seams and other parts of the shoe that may cause friction. Plus they keep your feet dry and warm!
Don't sacrifice comfort and you will have happy feet all day long.
Flexibility
Flexibility helps you get through your busy student life with a smooth, efficient movement. While your feet need solid support, they also need to move. Take a close look at your ankle to remind yourself of just how well your feet are designed to move. That ankle joint moves in nearly every direction and has one of the biggest ranges of motion of any joint in your body. That is because you're designed for all sorts of movement. Your shoes need to keep up with that!
A shoe needs to be flexible enough to walk in (sadly there are shoes that inhibit the way you walk, it's true) but not so flexible that they provide no support at all. The sole should bend readily under pressure, to give your foot its full range of movement. However, if you have flat feet, you are going to want a stiffer sole because support is really important for your feet and if you have high arches, you are going to need slightly more flexibility to prevent strains from flexing.
The forefoot should be flexible enough that you can raise your heels off the ground for a short time and balance well on the front of your feet. The materials in your shoe should be flexible enough to adapt to the shape of your foot. Your foot should never have to adapt to the shape of the shoe. Flexible materials for uppers include mesh, synthetics, leathers that are not too thick, canvas and synthetic leather. Flexible materials for the soles (including the midsole) include rubber, EVA, synthetic rubber, and some leathers.
If your shoes are not flexible enough, you may feel it in the tops of your feet first, but eventually, you will feel it in the heel, forefoot, ankle and even in your knees and hips.
Use
A very important thing to keep in mind when shopping for footwear for your child is the type of use the shoes are going to get. Schoolwear is a broad term, and depending on your kid, it may mean a wide variety of things. Not only are some kids and teens more active than others, but some may need to use their footwear for more than just sitting in class. Before purchasing, it would be best to consider the following factors, in order to ensure you're getting the best possible value for your money.
Activity: on the whole, this is a highly individual aspect for each child, but it is always a good idea to consider how your kids wear their shoes. Do they change into athletic sneakers when they come home? Do they spend a lot of time outdoors? Are they hard on footwear overall? If you know that your boy or girl prefers to jump and run than to sit and read, it may be a good idea to invest in sneakers which tend to be more breathable and cushioned than traditional lace-ups or slip-on models.
Weather: If you live in a climate that is hotter or colder than average, you will have to keep this in mind to ensure the health and comfort of your child. Not only will the right pair of footwear ensure proper temperature regulation and breathability during the time it takes to get to school, but it should also be comfortable enough to be worn indoors for up to 12 hours. Rubber boots, no matter how practical during downpours, will not provide wearers with that comfort.
Underfoot surface: Although some schools require students to wear non-marking footwear, parents will often have to pay close attention to outsoles. You will want to provide your child with sufficient traction on linoleum and polished floors but will have to invest in a pair of footwear that will be just as effective outdoors on dirt and grass. Another thing to consider is that if your child spends a considerable portion of the day standing or walking on concrete surfaces, they will require a more durable outsole, with greater shock-absorbing abilities.
10 Best School Shoes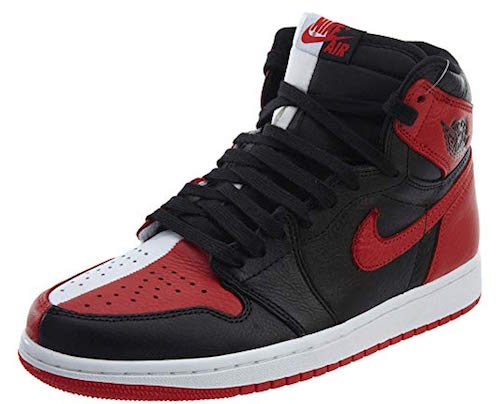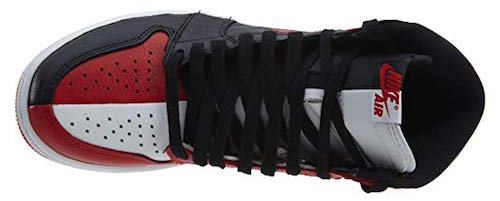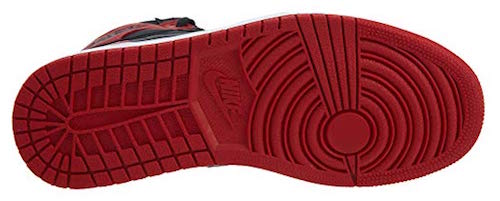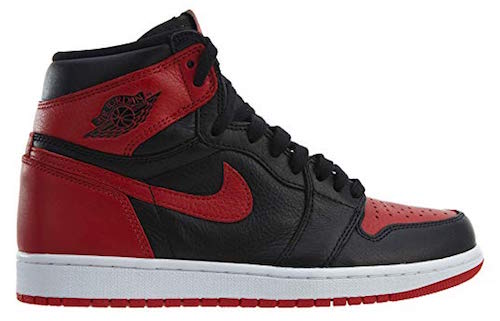 Air Jordans have been popular with young folks for long enough that these retro kicks are now classics. Nike has put a lot of quality into this shoe in its design and its performance. The Air Jordan 1 Retro is a great combination of durability, comfort, and breathability all in the same shoe. They are also very light for such a sturdy looking shoe. 2 on 2, anyone?
These legendary basketball shoes are ideal for active high schoolers who need quality footwear with good shock-absorbing features. These use air cushioning in the midsole for cushioning and energy return, as well as a comfortable feel for everyday use.
This shoe has a thick rubber outsole that is very durable and comfortable. The traction provided by the outsole will serve you well on the court or off. The sole may be thick but its also surprisingly light. The price of this model, however, is what may parents of, seeing that it is considerably higher than any of the other shoes listed. If your child wants to stand out, this is definitely the sneaker to go with, but it does come at a cost.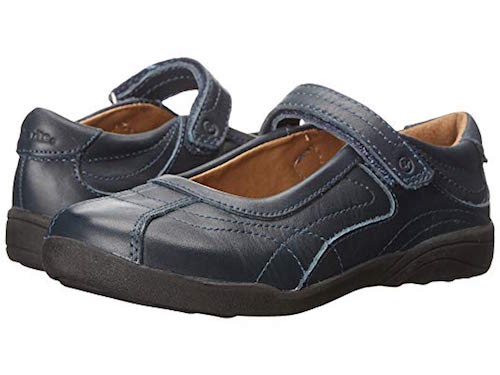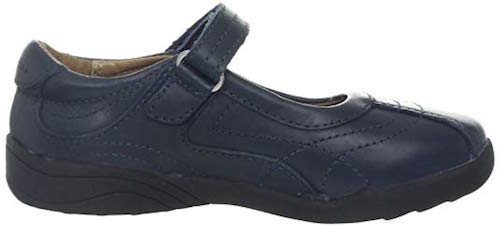 This pair of Mary Janes is ideal for children from ages 6 to 12, as it offers a polished look combined with the ease of use that comes with hook and loop closures. Available in a wide range of sizes for children of all ages, as well as three available widths, finding a good fit should be relatively easy. Additionally, the Claire can be purchased in three colors including black, brown and navy, making it a good option for those schoolchildren who have to wear uniforms on a daily basis.
The upper of this model is made with premium leather, offering several benefits. First and foremost, this material looks polished and is highly resilient to wear and tear. While it may require some breaking in, it should feel very comfortable after a few days. It can be treated with protective sprays or creams to ensure moisture protection, and you can rest assured that it will provide the right amount of breathability, even for children who tend to lead more active lifestyles.
The insole of these shoes is made with memory foam, a cushioning compound that completely adapts to the shape of the foot to absorb shock and provide long/lasting comfort. The collar is padded to prevent blistering and chafing in the ankle area, and the hook and loop strap allows for easy adjustability on the go.
The price of the Stride Rite Claire ranks average, but this model can often be found on discounts, making it a great investment for any parent looking for a pair of shoes for schoolchildren.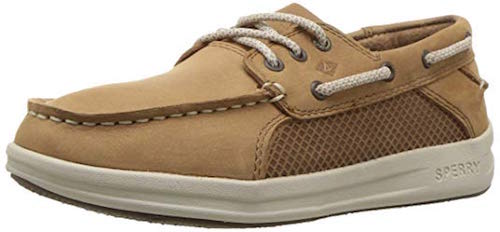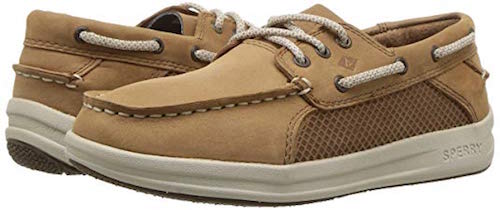 If you are looking for something that is ideal for the start or end of the school year when the weather is warm, make sure to check out the Sperry Gamefish, a great looking pair of boat shoes that will look good dressed up or down. These come in a dark tan color option which is easy to pair with both casual clothes and uniforms. Made by Sperry, you can count on quality construction, as well as stellar traction that was originally developed for wear on boat decks.
The upper of the Gamefish is made with leather which is highly resilient and durable. The toe area provides plenty of room for all types of feet, and the 360-degree lacing system allows for fit adjustment for maximum comfort and support. The collar offers some padding, but not too much, and the leather tongue is thin enough to ensure breathability.
The best thing about the Sperry Gamefish definitely has to be the rubber outsole. It is non-marking, which is required by some schools, and it has a siped traction pattern which does an amazing job at providing grip on all types of surfaces, including wet floors. Other benefits include a memory foam footbed, as well as a true-to-size fit that will work for most kids.
Compared to the other products listed in this guide, the Sperry Gamefish is definitely an expensive item. This is to be expected from a brand with such a great reputation, but it may deter parents who are on a budget.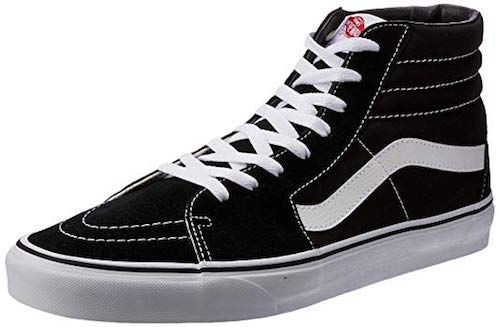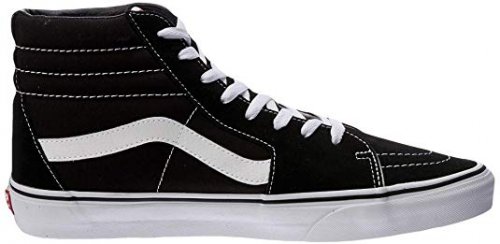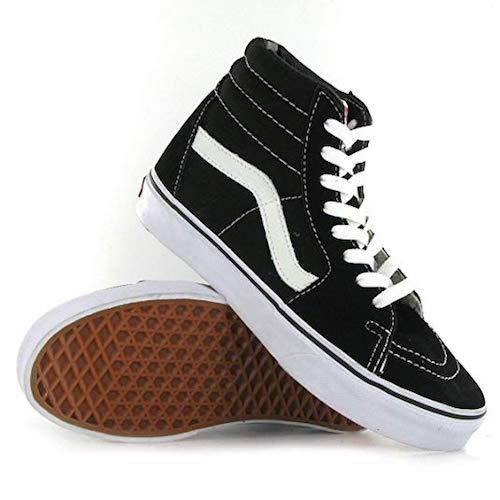 Vans are a very popular shoe among young people. Vans' Sk8-Hi design is young and fashionable. These shoes offer comfort and flexibility while providing support for your ankles. They are breathable, have great traction and an EVA insole that will keep you comfortable all day.
Vans' waffle (or honeycomb) designed outsole offers great traction on smooth floors, can take a lot of walking on hard surfaces and still offer a great amount of flexibility and shock absorption. All in a shoe you can take to the skate park.
The EVA insoles in this shoe are made for comfort and contour nicely to your foot. The insole has antimicrobial properties which will help prevent unpleasant smells from building up in the shoe as well. Happy, odor-free feet!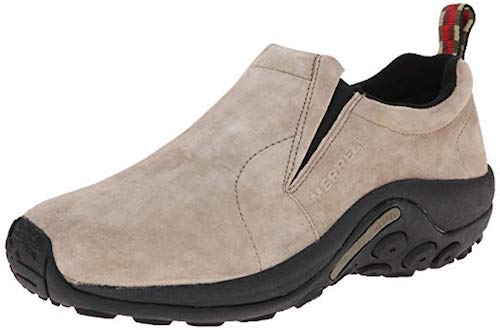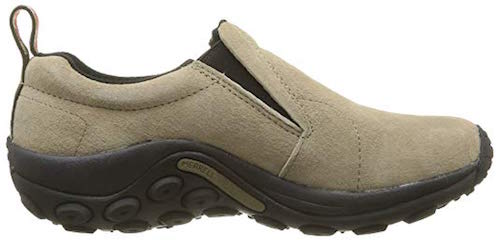 This shoe has a lot of comfort features including the slip-on design, padded collar, and the removable EVA footbed. They look great and if you need a black shoe for your school uniform, they are available. The thick, well-carved outsole provides for superior durability and grip. Built for comfort and durability - how can you go wrong?
You just slip into this shoe and immediately your foot fits nicely onto a removable EVA footbed. The extra padding around the collar offers additional comfort without adding weight. And the M-Select FRESH technology will leave your shoes smelling like new.
Merrell is known for tough, durable soles and these shoes fit that reputation. As well as being durable, the M-Select GRIP technology also provides a lot of traction. For a very reasonable price, you get a durable, comfortable shoe that will keep your feet happy all day. The EVA footbed offers cushion but can be removed for a custom insole or orthotic. The soft, suede-like finish of the upper is also a favorite. They do come in black to suit schools that have uniform dress codes but they come in a number of other stylish colors too.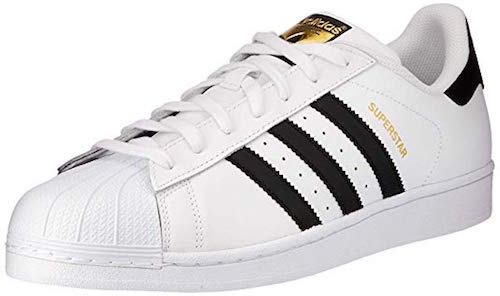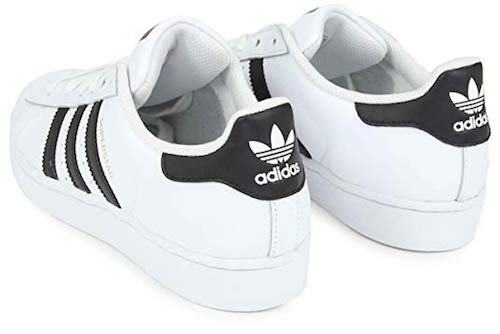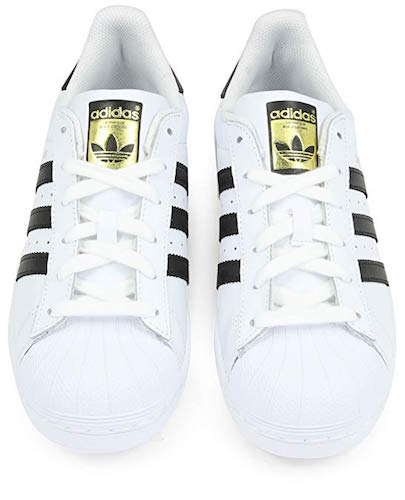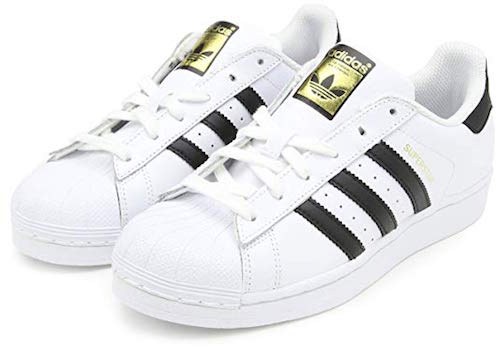 Adidas is a brand that has been loved for generations due to their top-quality construction, style, comfort, and functionality. The Adidas Superstar has the iconic look that everyone loves plus many other features that make it truly great. These include a rubber sole, easy to clean synthetic upper, durable rubber toe, and sweat-wicking liner. Overall these shoes are a great addition to any wardrobe.
Due to the fact many don't like to change their shoes throughout the day, a rubber outsole is a perfect solution. From slippery sidewalks to highly-polished gym floors, a rubber outsole will keep you firmly planted on your feet. In addition, they won't leave ugly scuff marks on the floor.
Keeping your feet cool and dry as well as keeping your shoes smelling great is a very difficult task. Adidas has added a stretch knit lining that is not only comfortable but moves sweat away from your feet with ease. Keeping your feet dry will be easy, which in turn will help your feet feel and smell better.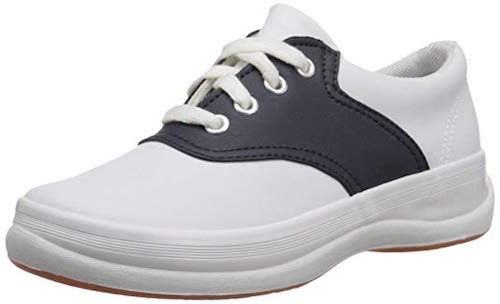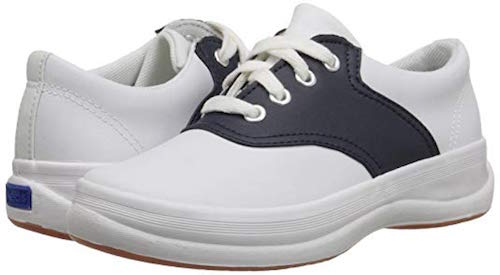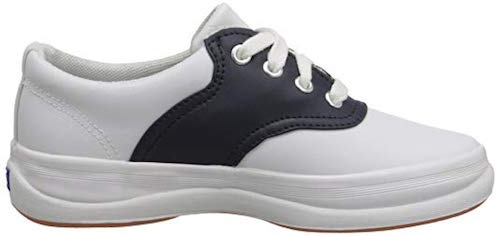 These sneakers are dress code approved and are the ideal choice for those in need of a lighter pair of sneakers. Made by a reputable brand, they offer a high level of comfort, combined with a classic look your child is sure to appreciate. The School Days II is available in both little kid and big kid sizes and can be purchased in two color variations, one which is all white, and the other which combines white and navy for a preppy look.
The upper of the Keds School Days II is made with premium leather which has numerous benefits compared to synthetic materials. First and foremost, it will ensure proper airflow inside your child's footwear, which will deter bacterial growth that is the cause of foot odor. Secondly, it aids temperature regulation, which means that these will even work during outdoor time.
The insole of this model is made with memory foam for a custom feel and great shock-absorbing abilities, while the outsole is tractioned and made with gum rubber, which means slip-resistance on slick school floors. Other benefits of this model include a mesh lining, a padded collar, a lace-up closure as well as three available widths.
The price of these Keds ranks average compared to the other items on this list, making them a good choice for most parents.

8

. Converse Chuck Taylor All Star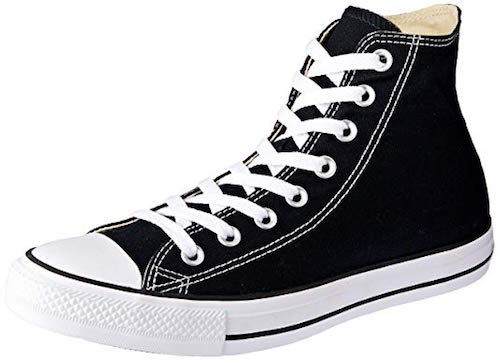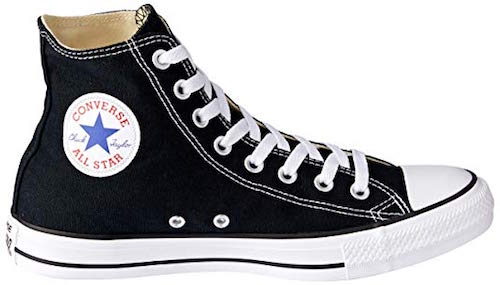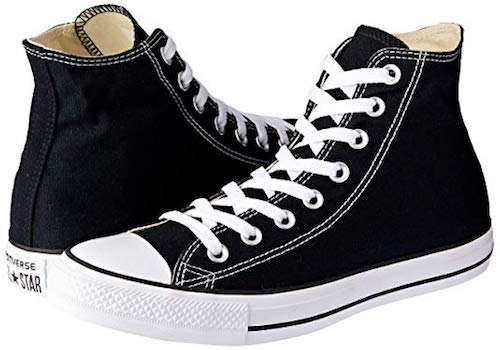 This is one of the most iconic sneakers in the world. The Chuck Taylor All-Star is recognized for its silhouette, its authenticity, and the star patch on the ankle. This shoe has been around for generations of young folks and comes in a variety of classic colors and styles. Built for basketball players and worn by the world, it's a shoe that's everywhere and still somehow allows you to express your own personal style.
These Converse sneakers have lasted through generations of wearers for a reason. The clean, iconic design never goes out of style. With a wide variety of colors and styles to choose from, you will find your look easily.
Canvas uppers offer a lot of benefits including breathability, durability, and the ability to clean these classic basketball shoes easily. They will soften with wear making them even more comfortable. These classics are in the lower end of prices on our list. You get a classic style, great traction, comfort and breathability in the canvas upper for a great price. They are also very durable, so these shoes will last a long time.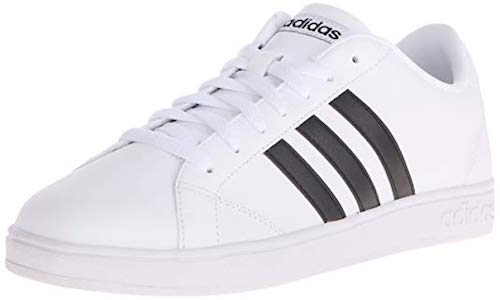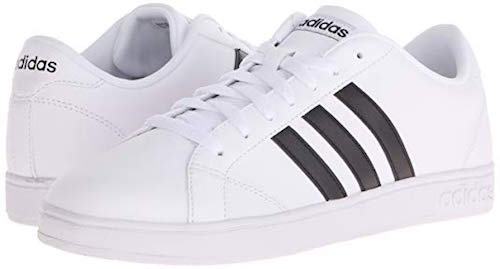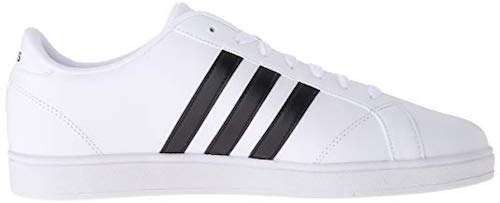 These casual sneakers are very practical for school, the schoolyard, the gym, or any other place you might yourself during the school day. This is a low-top that is very lightweight. It features a cool, retro design and leather upper. It has a padded tongue and collar for extra comfort.
Adidas offers a lot of comfort in this stylish, retro shoe. It features extra padding in the collar and tongue for comfort. The low cut design allows for a lot of flexibility of movement and comfort around the ankle
Adidas stands out with their classic three-stripe design. These shoes take you all the way back to Adidas' formation with a sleek, leather upper. These shoes fit nicely into the low range of shoes on the list. A very affordable shoe with a lot of styles, comfort and great traction from their build for the court design. The shoes are lightweight and you can add to the style by doing what young people have done forever. Customize the shoes with your own pick of cool, colorful laces.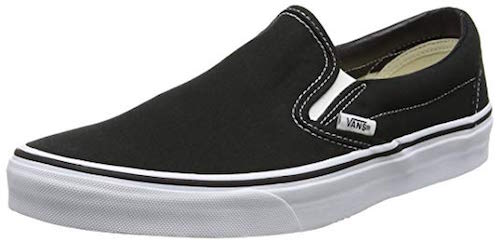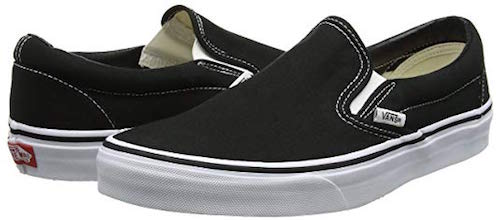 The second Vans on our list, the Classic is one of the most popular shoes of its type on the market. This slip-on is practical and durable. The padded collar and footbed leave your feet comfortable while the breathability leaves them dry and cool. You'll be comfortable and in style throughout your school day.
This is an original skater shoe, meant for comfort and grip on a skateboard but it will perform well at school as well. The pattern on the outsole makes the shoe very flexible as well. Vulcanized rubber enhances the natural qualities of rubber. They resist abrasion better than regular rubber and because they are stickier, they also provide improved grip on smooth floors or the skateboard.
These shoes are in the lower range on our list which is great for such a popular, in style shoe. For a reasonable price though, you aren't sacrificing quality. You get high-quality material, comfort, breathability, and flexibility in a shoe that will last.

Subscribe to our Newsletter