Best Shoelaces Reviewed & Compared
last updated:
Apr 11, 2020
They are arguably the unsung hero of shoes. They help us to start our day and are usually the last thing we let go of after our day at work, school, or a return from a vacation. A constant companion to our favorite pair of shoes; by default, a faithful companion to us. The right pair of laces can help us walk with a confident stride anywhere we may venture.
In a Hurry? The test winner after 100 hrs of research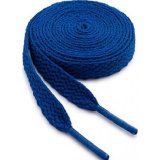 OrthoStep Flat Athletic
Why is it better?
Flat, 5/16" Width
Weave Pattern
Does Not Stretch 
Two-Pair Packaging
Wide Color Variety
Knots Stay Tied
In a
Hurry? Editors choice: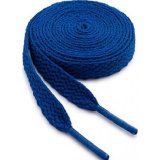 Test Winner: OrthoStep Flat Athletic

22
Researched Sources
9,000
Reviews Considered
100
Hours Researching
20
Products Evaluated
Stability
Accessories
Adjustability
Color
Size
By Default
10 Best Shoelaces
1

. OrthoStep Flat Athletic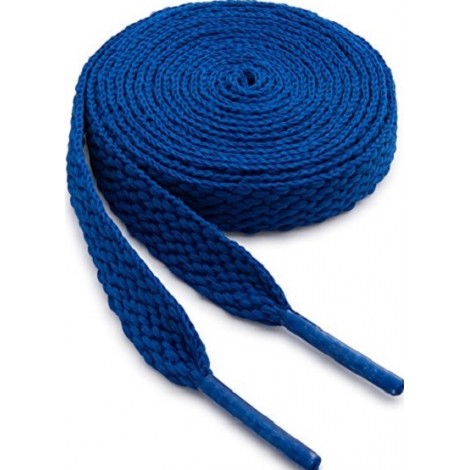 Flat, 5/16" Width
Weave Pattern
Does Not Stretch 
Two-Pair Packaging
Wide Color Variety
Knots Stay Tied
Limited Sizes Depending On Color
These laces are of the same high-quality standard expected from OrthoStep. The flat design makes them ideal for sports shoes and sneakers. There are seventeen assortment colors, and ships with two pairs per purchase. Finally, strength is gained by the weave design utilized by OrthoStep.
The flat look is very popular. Combine this with a 5/16" width weave pattern, and the resulting formula yields a modern setting with the practicality of everyday use. The material stays tied; a must have for any pair of laces.
There is a generous color list to choose from. With seventeen colors at your disposal, the choice is up to you. Will it be dark, neutral, or vibrant and exciting? Each individual color does have a length associated with it; that is, some colors may not be available for certain lengths. Be sure to check before ordering.
2

. OrthoStep Round Athletic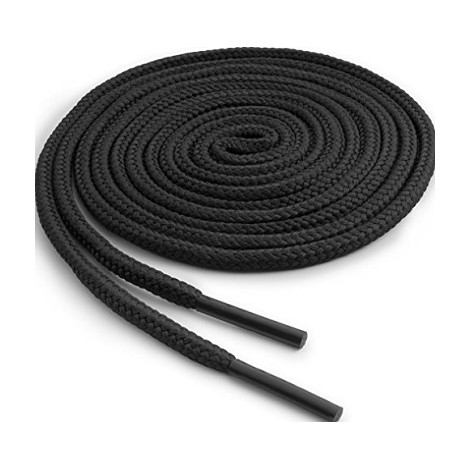 A Sturdier Tie 
Multiple Colors 
Price Is Set To Length
Sold In Two-Packs 
Same Color Per Order
Not Very Thick
These are great for hikers and/or athletic footwear in general. A popular choice for a sturdier tie, they are a good alternative to OEM laces that have continuous issues becoming untied. With fourteen colors to choose from, customers can style their shoes in a vast array of color selection.
These laces are thicker and stronger compared to the average ones on the market. Furthermore, they remain tied; an important feature, indeed. At only ⅛" thickness, they are not gaudy and blend well with most types of tennis shoes and sneakers.
There are fourteen different colors to choose from. This gives consumers a wide variety of choice. Sold in two pairs at a time, consumers will have two sets of the same color when making their purchase.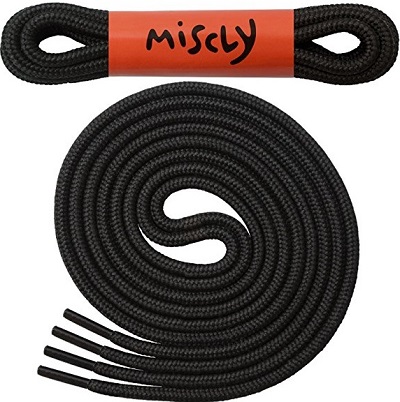 5 Lengths Available
6 Color Choices
3 Pairs Per Purchase
5/32" Thickness Gives Strength
Remains Tied In Place
One Size Fits All Unavailable
Not A Flat Lace Alternative
These Miscly laces are 5/32" thick; a sign of great strength. They are a wonderful replacement for work shoes, hiking shoes, sneakers, and tennis shoes. Made from polyester, the weave design creates a nice appearance for vast types of shoes. The fabric also provides them with a stretchy quality, so the fear of stiffness and possible breakage is non-existent.
The weave design creates a suitable environment for a longer-lasting strong set of laces. With the weave effect, the right mix of elegance and practicality is sported when wearing them.
There are five lengths (27 inches, 36 inches, 45 inches, 54 inches, 63 inches) to choose from. This makes it easy to find the right length you might be looking for. But why stop there? You, also, get three pairs for each purchase.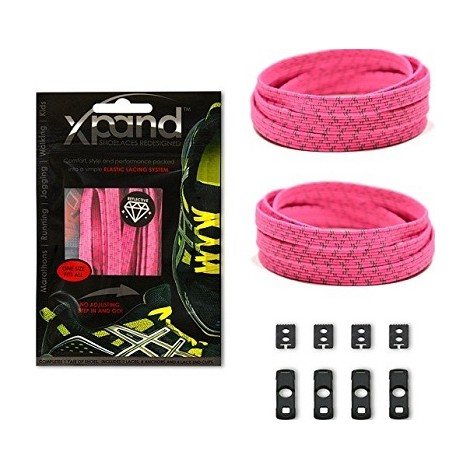 Eliminate Lace Tying
Flat Design Alternative
44 Color Choices
One Size Fits All
100% Satisfaction Guarantee
Not For All Shoes
Not Removable/Reusable
These ones are designed as a locking, no-tie system. Unlike other laces of this type (round), the Xpand no tie shoelaces are flat. This provides comfortability when converting shoes to slip-ons. After initial installation, there is no need to readjust during everyday use. They work well with most types of shoes and activities. They retain their performance in extreme environments.
Never tie your laces again! These are created with ease of access as its central controller. There are no bulky objects to deal with in this particular no tie system. Once installed, there are no more adjustments necessary.
A lot of the other no tie systems have round laces. With these flat ones made from elastic, however, there is an added bonus of comfortability. The zero-memory material provides a snugger effect than traditional round ones of this same type.
5

. OrthoStep Round Dress Thin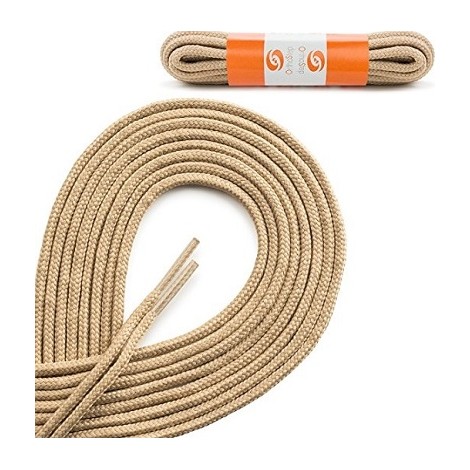 Thin Tound. 3/32" Thickness
10 Size Lengths Available
Does Not Twist
Remains Tied
Two Pairs
Few Color Options
Pricier Than Others
These are created with dress shoes in mind. There are five colors and ten different sizes to choose from. The nylon makeup of the laces ensures that the knot sticks; a recipe for remaining tied throughout the day. As an additional bonus, your order ships with two pairs.
These are 3/32" in thickness, so they are thin and sleek. With the round design, they will always look their best, as there will be no twisting. These can be a great replacement and/or alternative to your current laces.
There are ten different lengths to choose from. This helps to gain a closer approximation to the length you will find after your pre-measurement. When pre-measuring, be sure to measure your old ones from end-to-end to help with the purchase.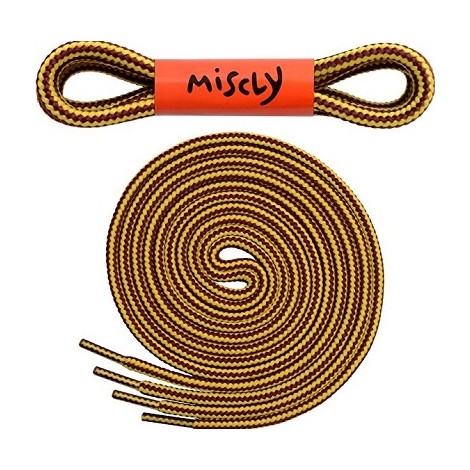 Extra Durable Polyester Weave
3/16" Diameter
Four Lengths to Choose From
Tough Nylon Inner Core
Free Replacement Guarantee
Expensive For The Quality
These are made to last. With two inner nylon cords in conjunction with an outer weave, they will yield strength, and this is important when considering various types of actions like climbing, scaling etc. They are created for use in work shoes, and hikers. They come with a complete replacement guarantee if they ever break.
The round design prevents these laces from twisting. This also helps with maintaining the integrity of the two inner cords inside of the outer nylon weave. This is a case where shape matters.
If they should ever break, there is a full replacement guarantee for free. This is confidence at its finest and Miscly standing strong behind their product. This guarantee makes the price well worth the investment.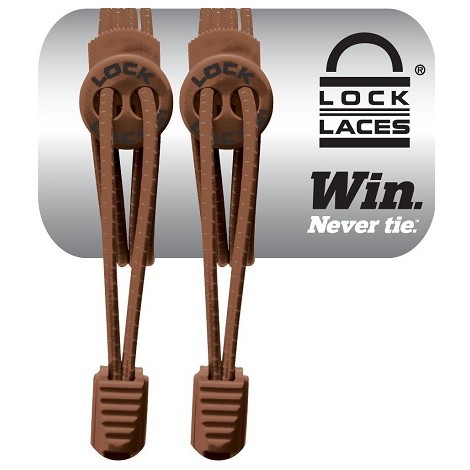 One Size Fits All
Easy to Use
Comes With Video Instructions
Easy Install
Plenty Of Color Choices To Fit Your Style
May Not Be As Long-Lasting
Lock Laces are elastic and no-tie. They are created with comfort and ease of accessibility in mind. They make it possible to take a lace-up pair of tennis shoes and turn them into a slip-on. Quick and easy installation, a modern feel and look, and a one size fits all design makes this pair a top choice among customers.
Take any pair of tennis shoes and convert them into a slip-on. With instructions and videos to help accompany installation, Lock Laces make it easy on the consumer for a quick transformation.
Lock Laces are stretchy; thus, they conform to your feet. Relief in pressure points is attained through added compression from the laces. This results in a more comfortable experience, as you venture through your day.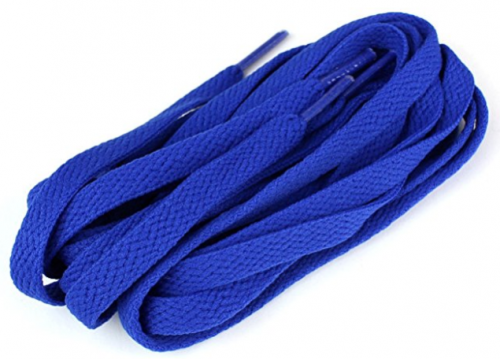 5/16" Width
Tightly Woven Fabric
Large Color Variety
Four Different Lengths 
Remains Tied
Solidly Wrapped Aglets
Must Pre-Measure Old Laces
These are ideal for sports footwear. Anything from baseball to golf, they will stay snug and remain tied. With nineteen different colors, there is a high chance you will find the perfect colors to match your favorite team. The woven fabric is tight; ensuring longevity and strength. This is the reason they are considered classic in athletic design.
When it comes to athletic footwear, the quality of the laces can be the difference in a game-changing play or an embarrassing timeout to stop and tie your shoes. These laces do not disappoint in their ability to remain tied.
Team colors are important when considering your favorite sports team. With nineteen vibrant colors in the pool, there are plenty of shades to choose from. Everything from bright purple to a light pink can be found within this color registry.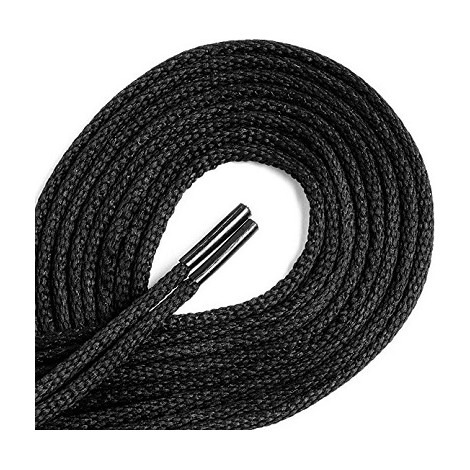 3/32" Thickness
Perfect For Dress Shoes
Knots Hold Well
High-Quality Wax Braiding
This two-pair pack comes with four laces that are approximately 3/32" in thickness. There are fifteen various colors to choose from. The high-quality waxed material specifically targets dress shoes. Comparable to original laces in dress shoes upon purchase, these are great replacement strings. The OrthoStep waxed material provides a quality standard in conjunction with strength and prestige.
They are designed as braided wax. The braids give strength to the thin makeup of the laces. The wax helps to ensure minimal friction, thus providing them with a longer life.
With these, the consumer can save money by purchasing only the length they need. By pre-measuring your old laces from end-to-end, you are ensured that you only pay for the length desired.
10

. Birch's Oval Shoelaces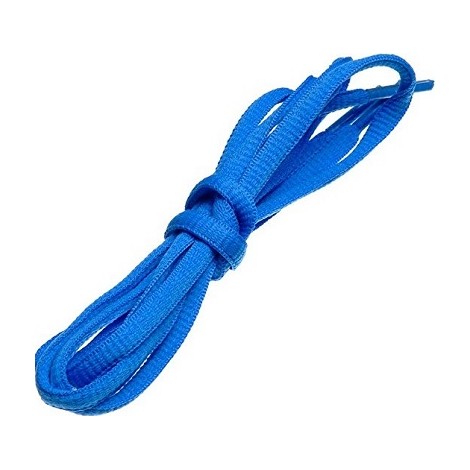 Twenty-Seven Color Options
Polyester Material
¼" Thickness
Four Available Lengths
Budget-Friendly
These are semi-round, oval in shape, which makes them unique when compared to the industry standard of round or flat design. They are made from polyester and are packaged as a single pair upon purchase. There are four separate lengths to choose from, and a vast array of twenty-seven colors for your styling desires. Overall, they are a testament to both style and practicality.
There is no shortage of style with them. Twenty-seven colors and a unique oval shape bring personality to your shoes. With tones ranging from calm and inviting to bright and vibrant, they will complement your style.
They are designed with polyester fabric. There are a give and no break aspect of this type of material. This helps to ensure longevity. Four size differences allow the opportunity for purchasing the right laces, per length requirement.
Criteria Used for Evaluation

Stability
Finding the best laces is all about understanding the footwear you are placing them in, the job you expect from them in the way of performance, and if there are fashion attributes associated with any of these. For example, round and sturdy ones might be better for hightops; whereas, sneakers might be best suited with flat ones. Some people prefer a loose fit in their footwear. In this case, laces that loosen over time might not be that big of a deal. For runners, however, jogging out of a pair of shoes is not an ideal setting.
Not all laces remain tied, and some may even worsen over time. Although waxed ones are easier to tie and remain tied in the beginning, they tend to not hold the knot very well over time. This is due to them becoming greasy at the point of where the knot is made. By following the proper care techniques and instructions from the manufacturer, these types of frustrations can be avoided and minimized, and this applies to all types.
Too long
Laces that are too long can drag along the surface where you are walking. It is only a step away when the bottom of your footwear grabs hold of laces that are too long. When this happens, the knot will be released; thus, the act of walking becomes the knot's arch enemy. To prevent this, make certain there is no excess length. In addition to them becoming untied, excess length can cause tripping. This preventive measure will help to minimize the untying, as well as accidental tripping, which can cause serious physical harm.
Too short
With ones that are too short, the knot you are trying to achieve may become impossible to make. You should avoid removing them from the top-tier eyelets to gain the length needed to create your knot. The number of eyelets in your footwear is there for a reason other than visual aesthetics. More than likely, the eyelets have been placed there to ensure proper footwear safety. This means all eyelets should be laced through.
Proper implementation of knots
The standard bow tie knot comes in two varieties (granny and square knot). The correct version of this knot is the square knot; albeit, the two look very similar. This is why we have taken the liberty to explain this in more detail within the Frequently Asked Questions section.

Accessories
There are two different groups of laces accessories: stylish ones (bling to adorn them for appearance-only purposes) and practical ones (covers to help protect them and lace locks for no-tie systems).
Covers
They are small objects that are placed over the laces to prevent them from untying. They are heavily implemented in sports such as wrestling, soccer, and football. There are also work-related versions of these covers that do more than prevent untying. They are also there to help resist against heat and/or accidental falling of debris upon the footwear. Some spandex/rubber-types can be used as a means to create a water-resistant environment. This kind of covers can be a powerful ally in both preventing your laces from becoming accidentally untied and helping to minimize any undesired wear and tear.
Stylish Bling
Charms are a popular addition to laces. With charms, you can sport your favorite team or declare your affection for your first love. The best charms lay flat underneath and do not cause any discomfort. They, also, do not compromise the integrity of the footwear being tied.
Lace Locks
Lace locks are an alternative to tying, altogether. They, generally, work by placing the foot inside of the footwear prior to installation. The lace lock system is then put into the footwear. Once complete, most lace lock systems do not require any more adjustments to be made.

Adjustability
Aglets are the hard crimped pieces at each end of the laces. Plastic aglets tend to sometimes peel apart or slip off. Metal aglets, on the other hand, are a lot more studier; not to mention, they are pleasing to the eye.
Aglet repair
There are aglet kits available to help repair an otherwise good pair of laces. Installation is, usually, straightforward and is accompanied by instructions.
Cording
Some laces are equipped with an inner-cord structure. This is, usually, surrounded by either a weave or braid pattern. These are usually stronger and can endure more stress than those with no inner-cord.
No-Tie vs. Tie
There are kits which can help eliminate tying altogether (a.k.a. No-Tie Shoelace Systems). These systems can be a great idea for children, or even for those who don't want to tie their laces anymore. They are widely popular in a fashion sense, as well.

Color
Contrasting colors will provide excitement and can be considered loud. Blending colors will tone down the attention given to your footwear. Some do not have many coloring options, and those that do may not have all colors available in all sizes.
A splash of color on your laces can add an extra flair to your favorite pair of shoes. It's even common now to see vibrant and bright laces on formal footwear; like oxfords or derbies. Color can make a statement and reveal your unique style and personality.
That being said, always make sure that you are considering the setting in which you are sporting your new laces. Standing out in the crowd can be a great thing; but, it can also get you unwanted attention, as well!

Size
There are some with a one-size fit all design to them. Others may have a lot of choices to help the consumer gain a closer approximation to their needs. As a rule of thumb, it is recommended to measure your old laces from end-to-end before making a purchase.
Pre-Measure Method
Remove your old laces completely and measure their length from end-to-end. If they were too long, subtract that amount accordingly. If, however, they were too short, add the missing amount accordingly. This is the length you will need when ordering your new laces.
Eyelet Method
Maybe you do not have laces in your shoes at all. Do not worry. There is still a way to find out the length you will need. You can gain a close approximation to the length of laces you need to order by counting the eyelets. Other factors to consider include the distance between the eyelets and the size of the footwear. Please be mindful this method is only an approximation.
Strength
Strength is achieved from the structuring as well as the material makeup. Kevlar-based laces will be much stronger than cotton ones. Also, cotton ones with parachute cording in the middle (wrapped with either weave or braid pattern outer layer) will be stronger than cotton ones without inner-cording.
Types
There are various types: nylon, cotton, leather, polyester, kevlar, hemp, mixes of the former, and synthetic mixes. Nylon will not be stretchy, but cotton will. Nylon has a sticky factor; as such, nylon is likely to remain tied. Flat leather, not so much.
Weave or Braid
Each pattern can result in a different shape. A braided pair is likely to result in a round shape (rope-like). Weaving is used to retaining the flatter shape.
Expert Interviews & Opinions
Most Important Criteria
(According to our experts opinion)
Experts Opinion
Editors Opinion
Users Opinion
By Default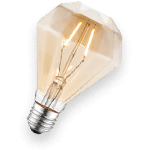 Strut Your Style!
Shoelaces, while having a functional element to them, can actually bring a bit of flair to your sneakers or footwear. Colorful options like reds, purples, pinks and blues are easily matched with different colors in your sneakers, creating a fun look!
Lacing Tips
Did you know? The way you lace up your shoes can actually affect the fit of the shoe to your foot. For those with narrow heels, lacing the top two holes in a way that brings the shoe forward onto your foot can help prevent heel slippage.
Other Factors to Consider

Bottom Line
There are many types of shoes, and each one of them requires its own set of laces. This requirement changes with individual usage and performance need. A great pair of shoes does not necessarily imply that a great pair of laces comes pre-installed. With this noted, they cover most of the requirements needed in everyday life. Whether it's through sports or travel, the choice of shoe will always dictate the choice of laces.
Firstly, practicality seems to top the list when pondering over these other considerations. Tying versus no tie is a definite question in the struggle. If accepting the tie route, then those remaining tied becomes the most important player. Secondly, the style is something you have to consider. If the shoes are heading to a party, a vibrant and colorful pair may be most desirable. If those same shoes are headed to a more somber environment, then a darker set might be the best thing. Finally, the proper ones you choose are going to be about you. What is it that you want to achieve with them? Once this question is answered, then the choice becomes quite simple. After that, it's all about the fun part: shopping.
Frequently Asked Questions
q:

How do I measure to get the right length before making a purchase?

a:

Remove the old laces and measure from end-to-end. Add or subtract as necessary to calculate your length. If they are too long, subtract. If they are too short, add. Keep in mind a little extra length will give you wiggle room. Laces that are too short can be difficult to tie, however too long can become annoying and even a trip hazard.
q:

What is an aglet?

a:

An aglet is the hard part at the end of a lace. Metal aglets are the sturdiest. When an aglet is removed, the lace will sometimes begin fraying. They also use plastic and other materials to cover the ends to keep them from fraying.
q:

Are round laces better than flat ones?

a:

One is not better than the other. The answer to this question resides in the type of footwear they will be placed in. For hiking shoes, round ones are the norm and for sneakers, flat ones are the norm. There is even a third shape, oval. Flat laces can become twisted whereas round ones cannot. Dependent on the material type, round ones can loosen around the foot over time and flat ones tend to not do this. The oval type is a cross-breed between the two. It does not, however, imply that it takes the best of both worlds to make a super lace.
q:

What is the difference between wax and non-wax laces, and what is wax for?

a:

Wax ones provide less friction in the eyelets than non-wax varieties. The benefit to this is longevity. The downside is tjat there can be times when you might experience slippage in the knot and/or around the foot area. Also, waxed laces can become 'greasy' over time.
q:

Why do my laces become untied?

a:

Tie failure occurs during walking. It is the combination of the impact of the shoe against a surface, the swinging motion (foot leaving the surface and swinging forward), and the placement back down upon the surface (Christopher, D; Gregg, C; O'Reilly, O.). The type of knot, also, plays an important part. There is a strong versus weak version of the bow tie knot. The square knot is much stronger than the granny knot.
q:

How do I ensure I have the right type of knot when I tie my shoes?

a:

The square knot is the correct version of the bow tie knot. Once you have tied your shoes, examine how the knot lays upon your foot. If it lays perpendicular in its natural form, you have the square knot version. This is the correct version of the bow tie knot. If the knot, however, lays down parallel to your foot it is the weaker version (granny knot). To correct this, simply reverse the final wrap around when you tie your shoes. Muscle memory may make this reverse looping feel a bit off, but over time it will begin to feel as though you have been doing it your whole life. Furthermore, your shoes will remain tied much longer than before.
q:

Are there other ways to lace or tie my shoes?

a:

Yes, there are. Dependent on the number of eyelets available, the various ways to tie laces and/or thread them through the eyelets can jump astronomically. Different does not necessarily mean better, or safer. For intense and/or extreme working environments, consult with an athletic trainer or equipment manager before changing the way you lace up your shoes. This will help determine the safest possible lacing for you. Some lacing patterns are strictly visual and may not meet the requirements for footwear safety.
Subscribe to our Newsletter