Best No Tie Shoelaces Reviewed & Rated
last updated
Feb 05, 2019
You may have noticed some people wearing unique-looking laces in their athletic shoes. They often look like a bungee cord fastened with a locking clamp. These handy devices are no-tie shoelaces, and they have been around for several years. They let you turn your traditional lace-up shoes into a slip-on. Runners, triathletes, young children, people with mobility issues, or anyone who doesn't want to or can't tie their shoes are a fan of these types of laces. There are several kinds of no-tie laces on the market today, and we give you some of the top rated choices so you can find the ones that work for you.
In a Hurry? The test winner after 19 hrs of research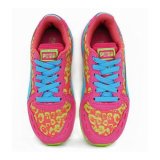 Laceez
Why is it better?
Flat Design
Secure Fit
Easy To Install
Durable Construction
In a
Hurry? Editors choice: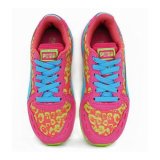 Test Winner: Laceez

18
Researched Sources
1378
Reviews Considered
19
Hours Researching
20
Products Evaluated
Use
Size
Durability
Effectiveness
Value
By Default
In Depth Review Top 10
Laceez
Xpand
Lock Laces
Stretchlaces
Qi No Tie
Sport2People
Stout Gears
Speedlaces iBungee
Qi Kicks
Diagonal One
Table of contents
Criteria Used for Evaluation
Frequently Asked Questions
Sources
10 Best No Tie Shoelaces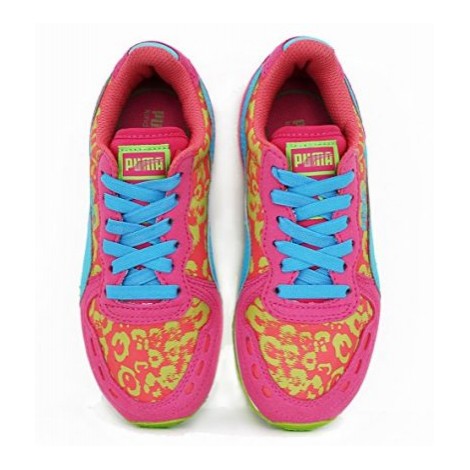 Flat Design
Secure Fit
Easy To Install
Durable Construction
The Laceez no tie laces are flat and made of spandex and nylon. Give these a look if you want a more traditional shoelace with the benefits of a no tie lace. A specially designed aglet keeps the laces in place after you have installed them.
Read more
Easy to Install and Adjust
The people at Laceez want to make every shoe a slip on AND make you look great too. These no tie laces install just like regular laces. Plus they look like regular laces too. And the familiar, flat design lets you adjust the tension with ease.
Kids, Women and Men Sizes
These no tie laces are available in different sizes to get you the perfect fit for your shoe. Choose a Laceez pair of laces in one of three sizes. They also come in lots of colors for the kids so they can pick their favorite.
Cost and Value
As one of the higher priced items on this list, they are a good value for flat no tie laces. And if you are looking for kids laces, they offer a multi-pack for a little less than if you buy them individually.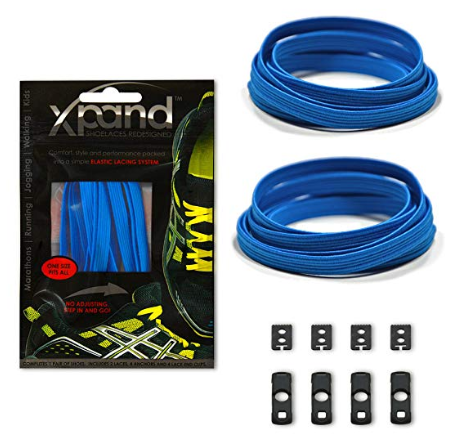 Zero Memory Flat Elastic
Easy To Install
Durable Design
Versatile
These no tie laces are flat and look more like traditional laces. They use a patented Lace Anchor to keep the laces in place. Instead of tying the laces, the anchor goes in the top eyelet to give you a secure fit. You can install the laces with the lace anchor on the outside of the shoe or inside of the shoe.
Read more
Variety of Colors
The Xpand no tie laces come in a variety of colors to complement any shoe. They also give you the option to choose laces with a reflective material. This lets you be better seen at night and in low-light conditions.
Video Instructions
Xpand laces are easy to install and come with a link that has a video to help you install your new no tie laces.
Cost and Value
The Xpand laces are one of the highest priced no tie laces of the product reviewed. They are a good buy when you are looking for flat no tie laces for different sizes for kids vs adult shoes.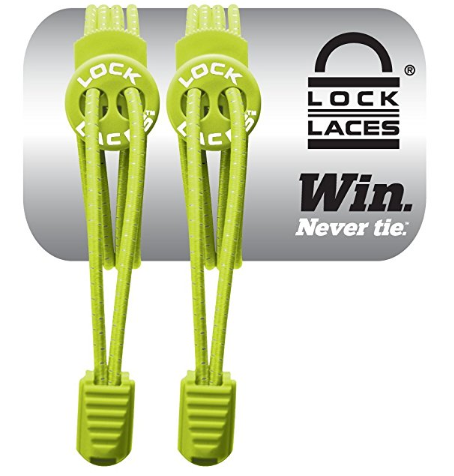 Adjustable Tension
Versatile
Easy To Install
Coordinating Lock Clamp
Water Resistant
Lock Laces are a round, elastic no tie shoelace that eliminates the need for tying and re-tying your shoes. These come with a sturdy locking clamp to keep the laces in place once you have them installed. Plus they are designed so you can cut off the extra length once you are happy with the tension on the laces. They are water resistant so no worries about soggy laces or damage due to wet conditions.
Read more
Easy to Install
It's a snap to install Lock Laces into your athletic, casual or other kinds of lace-up shoes or boots. Once you have replaced your old laces with Lock Laces, adjust the tension to give you a comfortable, long-lasting fit.
Variety
Lock Laces come in several colors to coordinate with your shoes. The locking clamp blends in with the color of the laces for a uniform look. Plus they offer a special camo set of no-tie laces for boots.
Cost and Value
These no tie laces from Lock Laces are a good value for the top rated product on this list. They are in the medium to high price range for the product reviewed. When you are looking for lots of colors to choose from and great performance, Lock Laces are a good buy.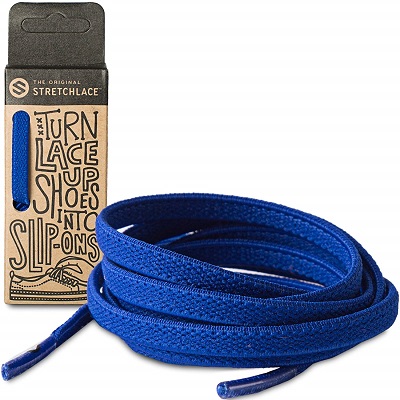 Easy To Install
Durable Construction
No Loose Parts
Versatile
Touting themselves as the "Original No-Tie Laces," Stretchlaces will turn almost any kind of shoe into a slip-on. Installation is easy without any loose parts to worry about losing or breaking, and they come in a wide range of sizes to fit men's, women's, and children's shoes. The simple design makes them able to be used in a variety of shoe styles and brands, and the wide range of colors makes it easy to find a lace that is your style.
Read more
Easy To Install


These laces are a simply elastic design, with no loose parts to fuss over. This makes installation an easy process. There's no need to cut excess material from the laces or worry about clipping them into place with clips that may break over time. Simply lace up and tie up. This design also doesn't take away from the iconic look of a standard shoelace and "bunny ears," and eliminates the need for coils or clips that can sometimes take away from the overall look of the shoe.

Variety


Coming in three sizes and nine color options, finding the perfect pair is easy. Sizes are based on your shoe size as opposed to the number of eyelet pairs. The wide range of color options means you can find a pair that will go best with your shoes or overall style, or you can even use one color for one shoe, and a different color for the other shoe for a little extra fun.

Cost and Value


Priced similarly to other kinds of no-tie laces, what makes Stretchlaces stand out is their durability and ease of use. With no clips or loose parts to fumble with, it's as simple as lace them up, tie them up, and enjoy your new slip-on shoes.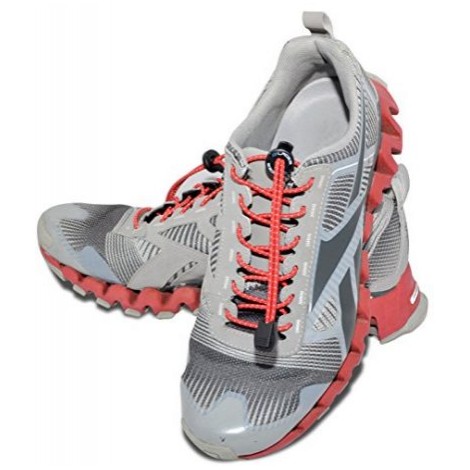 Easy To Install
One-Button Lock Design
Quick Tension Adjustment
Secure Grip
Limited Long-Term Durability
No tie laces from Qi are designed to be easy to use. The round, bungee-style laces are easy to install and adjust. Their one-button locking system keeps laces in place during your daily activities. Plus they work for kids shoes too. The 48-inch laces can be trimmed to fit any size. And they stretch to 60 inches so you can set the tension easier than traditional laces.
Read more
Work for Everyone
Kids, teens, athletes, seniors, and people with special needs can easily use these no tie laces. Even if you are just tired of adjusting and tying your traditional laces, Qi laces will work for you. Once they are installed and adjusted, just slip on your shoes without having to tie them. The tension stays consistent, or you can adjust it as needed throughout the day.
Easy to Install
These laces are easy to install in your shoes that use traditional laces. Like most no tie laces, you will replace your traditional laces with the Qi laces, then adjust the tension and secure them with the locking clamp. You can also trim the extra length and secure them with the clip.
Cost and Value
The Qi no tie laces are a good buy for multi-packs in traditional colors. They are in the medium to low price range for the products reviewed.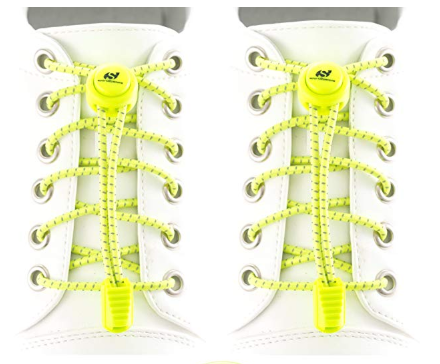 Reflective Material
Secure Elastic Design
Easy To Install
Adjustable
Limited Long-Term Durability
These bungee-like no tie laces are made of a strong elastic material for durability. The Sport2People laces are easy to install and adjust to the tension you need. A strong lacing system and locking clamp keep your laces adjusted through your daily activities. And the lace clip keeps your laces from bouncing after you have trimmed them to fit your shoe.
Read more
Easy to Install and Adjust
These no tie laces are easy to install and adjust. Just replace your traditional laces with these Sports2People no tie laces. Then adjust the tension just like you would with traditional laces. The elastic material and locking clip keeps them in place so you can skip adjusting and tying your laces every time you put on your shoes.
Reflective Material
The Sports2People no tie laces come in several colors to coordinate with your shoes. They also have a few offerings made of reflective material so you can be seen in lower light conditions.
Cost and Value
These no tie laces are a good value for the price. As one of the lower priced shoelaces in this list, you can try no tie laces without spending too much money.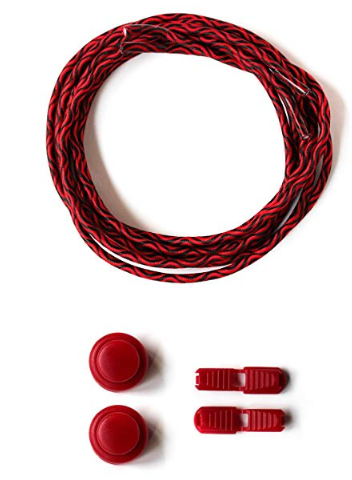 Reflective Fabric For Visibility
Can Be Put Into Another Pair Of Shoes
Organic, Non-Toxic Dye
Rust-Proof Design
These no tie laces are simple to install and reflective for safety. If you run in the early morning hours, as I do, you know how important it is to be seen in the low light. They can be taken apart and used in another pair of shoes as well and come in a variety of colors to complement your shoes.
Read more
Environmentally friendly
The laces are dyed with a non-toxic dye that is organic and not harmful to the environment. They will not fade, so you can be sure they will match (or contrast!) your shoes over the long-term.
Non-rusting
The easy to use lock is made from strong stainless-steel springs which will not rust or wear down easily. The lock is easy for anyone to use from children to those who might struggle with button locks or traditional shoelaces.
Cost and Value
These laces are priced comparably to the other laces in this list. They are a good value especially because they can be reused. They are easy to use and secure, environmentally-friendly and fade proof. Plusses all around.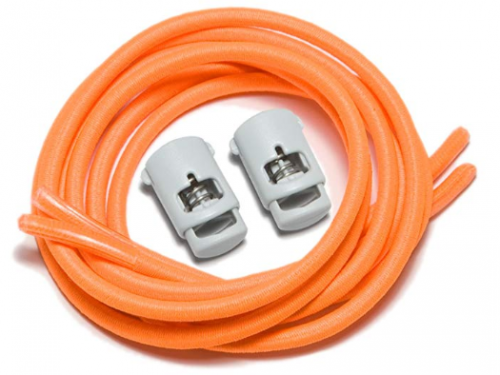 Maintains Tension
Easy To Install
Versatile Design
Elastic Design For Comfort
The iBungee stretch laces are the round, bungee-type of no tie laces. They help you get the perfect, uniform tension on your laces to avoid sore spots and blisters on your feet. They are easy to install and adjust to get a comfortable fit for your unique feet.
Read more
Offers Several Lengths
Unlike most no tie laces, iBungee stretch laces come in several lengths so you can choose what works best for your pair of shoes. With lengths up to 42", you'll find just the right length from lo-cut shoes to high-tops.
Easy to Use
Installation of these no tie laces works just like traditional laces. Once they are installed, spend some time getting the right tension to make sure you have a comfortable fit for all of your daily activities.
Cost and Value
iBungee Stretch laces are a good value for the price. They are on the lower end of the price range for this review. They come in enough colors to swap into your favorite shoe and look great.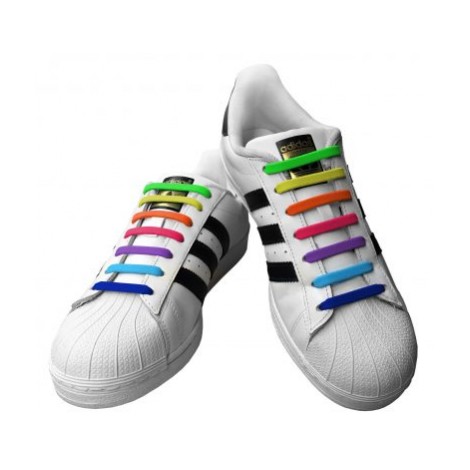 Waterproof
Non-Toxic Material
Ends Of Laces Fit Between Shoe And Tongue
Works In Any Lace-Up Shoe
These flat, no tie laces are made of stretchy silicone rubber. In the Kicks set of no tie laces, you get an individual 'tie' for each set of eyelets. These laces are great for all ages, and they come in sets made for kids shoes or adult shoes. With several colors to choose from, you can pick the right one for your shoes.
Read more
Long Lasting Comfort
Designed to fit each set of eyelets, these silicone no tie laces stretch to keep your shoes snug on your feet. Kicks no tie laces help keep the kid's shoes on their feet during playtime. All without the need to constantly re-tie traditional shoelaces.
Sizes for Kids and Adults
These no tie laces come in sets for kids and adults. The kid's sets have two sets of 6 for shoes with fewer eyelets. Adults sets come in two sets of 8. And the variety of colors coordinate with your traditional laced footwear.
Cost and Value
These laces are a good value for your money when you are looking for flat laces. And you get the chance to mix and match colors for a fun look.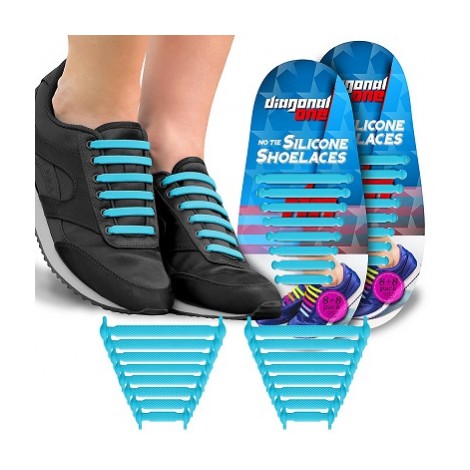 One Size Fits Most
Flexible Fit
Secure Grip
Durable Design
Heads Of Laces May Irritate
These elastic silicone shoelaces come in packs of 16 suitable for a single pair of shoes. They are easy to install and removable for reuse. Kids will love the bright colors of the laces, including a rainbow set. Easy to use for anyone from kids to people who may struggle with lace ties. Unlike lockdown no tie laces, these laces provide a flexible fit.
Read more
Strong Grip
Made of silicone, the laces can take a lot of tension before "popping up". They are very easy to mount into a pair of shoes to convert them into slip-ons for many uses from casual ease to cycling and hiking.
One set fits most
The no tie laces are designed with an average adult foot in mind. However, by using the first six laces, they are suitable for kids' shoes and the whole set will fit large sizes up to XL. They do come with a 30-day money back guarantee as well.
Cost and Value
These laces are comparable with the other laces on the list. However, given that they are reusable in more than one pair of shoes, they do represent a very good value. We love the variety of colors they come in and the ease of installing the laces.
Criteria Used for Evaluation


Use
Easy Installation
The ease of turning your no tie laces into a pair of slip-on loses its appeal when you are frustrated by installing those laces. Carefully read the description to see if the manufacturer gives any information about whether the laces work better for a specific type of shoe. And most no tie shoes provide pictures of how the laces go through the eyelets. Also, check the shoes you plan to use with the no tie laces. If the eyelets are small, look for a pair of laces that will easily fit through the eyelet.


Size
Some no tie laces come it sets of pre-cut silicone or elastic pieces that are installed one piece to a pair of eyelets. For this type of shoelaces, you can often choose between a set with fewer pieces for kids shoes compared to adult shoes.If you are looking at the one-piece elastic type of no tie laces, the standard size should work for most athletic and casual shoes. There are a few brands that offer longer laces for boots. If you need a longer length, check the specifications to make sure you get what you need before you buy.


Durability
Everyone has different needs and uses for their no tie laces. And everyone puts wear and tear on their shoes a little differently. If you are someone who gently wears your shoes, durability may not be your top deciding factor when choosing a set of no tie laces. However, if your shoes (or your kids' shoes) have to withstand rough conditions, durability may be more important to you than another factor.


Effectiveness
No tie laces should stay adjusted and in place after you get them installed. You may need to adjust the laces a few times after you install them to get just the right fit. But once they are adjusted, they should stay locked in place. Look for no tie laces that retain their memory and won't stretch out after a few wearings. On the types of no tie laces with a locking clamp, look for a sturdy design. If the spring is too loose, the clamp on your no tie laces will slip. A sturdy clamp with a strong spring will keep your laces adjusted where you want them.


Value
Shoelaces can an inexpensive addition to your shoe collection. But finding no tie shoelaces that have a great look, actually keep your shoes secure around your feet, and will last a long time can be difficult.
Usually, one thing is sacrificed in favor of the other, and you end up buying multiple pairs or dealing with your feet wiggling around in your shoes. Having choices that combine all three is a very important agenda and today, there are plenty of options available.
Expert Interviews & Opinions
Most Important Criteria
(According to our experts opinion)
Experts Opinion
Editors Opinion
Users Opinion
By Default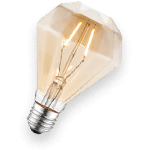 Need Some Speed?
No-tie shoelaces have become quite popular with athletes, especially those in multisport or triathlon. When transitioning from the bike to run, it can shave off a few seconds having a quick speedy lace instead of traditional tie.
Custom Length Laces
A great thing about no-tie laces, is that you can customize the length to suit your needs. simply tie them into your shoes, and trim the ends to the length you desire.
Frequently Asked Questions
q:
What is the best type of material for no tie laces?
a:
There are many types of materials for no tie laces. The highest rated and most popular laces are made of a stretchy elastic that maintains its original tension so they can provide a secure and customized fit. These laces can be round or flat depending on the look you want. The other most popular highly-rated material is a silicone rubber. These have the same properties as the elastic no tie laces but are made of a durable rubber material, ensuring that you'll be able to enjoy them for a long time.
If you're going to be wearing them outside, consider a pair with reflective fabric for extra visibility at night.
q:
Can I reuse a set of no tie laces?
a:
Some brands advertise that you can remove the laces from one pair of shoes and use them in another pair. Others specify they are guaranteed for use in one pair of shoes. It may be possible to reuse the laces in another pair of shoes. However, a warranty may not be honored if they are used in multiple pairs of shoes. Some ties are easier to move from one pair of shoes to another.
Also, consider the type of no tie laces that you are buying. If you are using a style that has several pieces that are installed in a set of eyelets, they may not be removable and usable in the next set of shoes.
q:
Who should use no tie laces?
a:
Anyone! No tie laces were originally designed for runners and for athletic shoes. However, people with arthritis or difficulty tying and untying shoes appreciate no tie laces. Kids who haven't learned to tie their shoes appreciate being able to put on their shoes without help. And so do their moms. And teens and adults who don't like to bother with tying shoes enjoy the convenience of easy-on / easy-off footwear. No-tie laces also don't come with the potential of them coming undone like traditional laces, so you won't have to worry about tripping over them, which is always embarrassing.
q:
Do no ties come in any size?
a:
No, some are meant for 8 holed shoes, some are not very long and some are long enough you could make gladiator sandals out of them. Always check how long the ties are before you purchase them to avoid disappointment. Some ties come in multiple size options, so be sure to look at size charts carefully to make sure you're getting the right ties for your shoes.
Sources
Reduce Foot Pain with Alternate Shoe Lacing Methods,

Web Article

,

Dec 01, 2011

,
Ask The Expert: Do Your Laces Matter?,

Web Article

,

May 01, 2013

,
How to Lace Shoes for Proper Fit,

Web Article

,
,