Best Watches for Running Reviewed
last updated:
Mar 31, 2020
The evolution of the athletic watch really is an amazing thing. These devices have come a long way from bulky satellite watches. Modern models are sleek, accurate, and packed full of handy features. As the market has grown and technology advanced, the range of watches available has increased. Once upon a time, running watches were only sold in one expensive price range. Runners today have multiple price levels to choose from, each with their own corresponding set of features. When choosing the level that works for you, there a few key points to consider. These include style, value, features, use, and comfort. These are the criteria we used when we looked at the market and compiled our list of the ten best running watches.
In a Hurry? The test winner after 19 hrs of research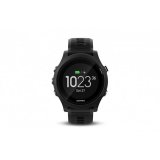 Garmin Forerunner 935
Why is it better?
Amazing battery life
Sharp GPS abilities
Convenient backlighting
Light
Pause ability
Smart Device Compatible
In a
Hurry? Editors choice: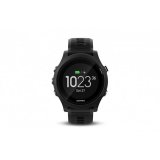 Test Winner: Garmin Forerunner 935

4
Researched Sources
2.6k
Reviews Considered
19
Hours Researching
18
Products Evaluated
Style
Value
Features
Use
Comfort
By Default
10 Top Running Watches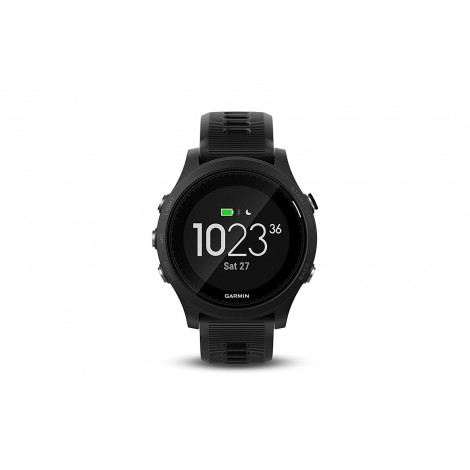 Amazing battery life
Sharp GPS abilities
Convenient backlighting
Light
Pause ability
Smart Device Compatible
Software may occasionally glitch
Notification replies may lag
If you want all the bells and whistles, this is the best running watch is for you. Garmin is a leader in GPS technology and GPS-based devices. This specialized triathlon watch for runners has a ton of useful features for hardcore training. While it really shines for triathlons, most any sport will benefit from its use. Even with all the features and highly technical functionality of the Forerunner 935, Garmin still managed to avoid the bulky designs of the past. The Forerunner 935 only comes in at around 49 grams so it won't hold you back while exercising and it is easy enough to wear around town.
The minimal weight of this watch really is astounding given its terrific functionality. It pretty much does everything and anything you'd need it to do, including wi-fi connectivity. The straps are extremely comfortable too. So much so that you could honestly sleep in it if that's your style.
While it works like a charm for triathlon training, the Forerunner 935 watch for runners can do so much more. Its wide range of features means that you can easily use this for biking, hiking, running, and swimming as separate sports. This versatility makes Garmin's model a hit for avid athletes of all disciplines.
The Forerunner 935 is considered an advanced product so you have to expect a matching price tag to reflect that. However, you can use it for pretty much any sport. The GPS capability and the heart rate monitoring are features you would expect to get in a high-quality product. So is the ability to work with your smart devices, which this product does. The barometer and altimeter are key for running, hiking, camping at various altitudes. And, even if the GPS gets spotty for some reason, you won't get lost. Not with the built-in manual compass.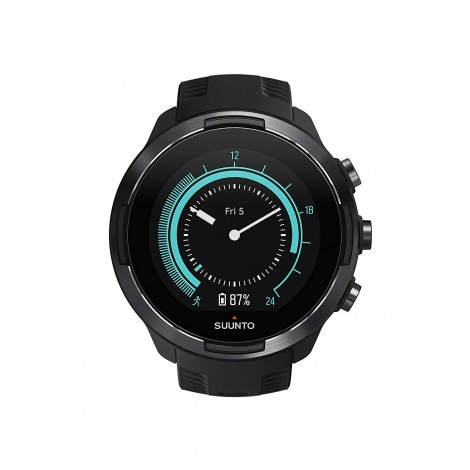 120-Hour Battery
Rugged and Durable
Withstands Extreme Temperatures
Multi-Sport Functionality
Perfect for Adventures
Very Comfortable
Few App Connection Options
Are you a survivalist or adventurer and need your gear to first and foremost be durable? If you said yes, then you want the Suunto 9 running watch. The 120-hour battery life will keep up with you and the solid construction won't break down on you when you are far away from civilization. Even if you get caught up in your adventure and forget to charge the battery, the software has a reminder mechanism that will actually tell you when it is time to plug in and charge up.
This is a great light watch that has boasts an excellent battery life. 120 hours, for most people, means up to a week of regular use before the Suunto 9 needs a charge. It can also be used for a number of activities. That can mean cycling, running, or a day spent hiking in the woods.
And though there are a couple of apps that work with this device, the Suunto App is the way to go. The other app is Movescount, which is said to be closing down by 2020. But continued use is not the only upside to going with the Suunto app. It is easy to work with and planning routes isn't hard to figure out.
You will get a good amount of feedback from all your activities with the Suunto 9 running watch. The wrist band is comfortable on both fairly small and larger bones structures. Should you have to tighten it up to keep it in place, it's not one that will dig into your wrists and irritate your skin. The Suunto 9 also boasts a clean and streamlined design which makes it easy to wear at night should you want to use the sleep tracking feature.
The wrist sensor offers fairly accurate feedback which may eliminate the need to purchase a use a chest strap, though some users still opt to use both. The features are almost endless on this product which means it might be worth your while to watch some of the many YouTube videos offer in-depth guidance. It may seem unusual but they will help you make the most of all that it offers.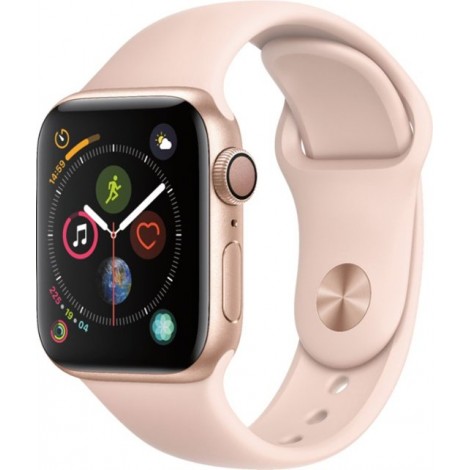 Elegant design
Fun color options
Very large screen
Sharing capabilities
Phone capabilities
Waterproofed for swimming
Incompatible with other pedometers
If you are a gadget person and especially if you are an Apple enthusiast, you will like this option. The Apple Series 4 running watch has a very large display and a nice number of built-ins. There are various workouts you can download so you can keep your exercise routine interesting and have the guidance to know what you are doing when you get into it. It is also a great runner's option with both cadence and pace feedback. When you want to show off how many miles you logged, you can share that information with friends and family just as they can share their information with you. Which may just keep you honest regarding your workout routine.
The Apple Series 4 is a very solid investment, as this can be your phone and your fitness tracker all in one. The sound quality has been improved since the last model of Apple watch. It is now much louder and clearer. The cool thing is that as soon as you go out for your run or get into a workout session, this watch can sense it and it will react with features that track your heart rate as well as the workout you are engaging in.
If you have a hard time sticking with an exercise program, this device may be the solution. You can set your own goals and track them to see if you have met them, how close you are, or if you are slacking. You can't get any better than that without working with a personal trainer to keep you accountable.
The band is made from rubber and fits on the wrist comfortably. It isn't stiff and feels very smooth on your skin.
This is a watch that can track all your activities, even if you want to go swimming since it is waterproof. All those calories you burn off during your exercise sessions will be tracked and easy to see so you feel good each time you exercise and get your burn on! Like most Apple products, it is a monetary investment, but that's nothing new for Apple product aficionados. It also comes with a protective case that helps you protect your investment.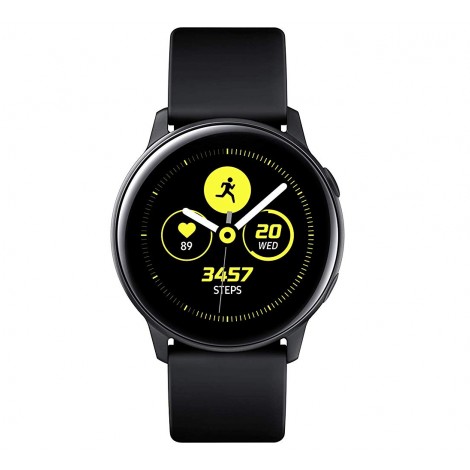 Well priced
Tracks sleep patterns
Tracks heart rate
Sleep design
Software is older
Spotty on stair steps
Offered in three really pretty color options, this light, sleek, and the highly functional piece will do everything you want in a fitness device and then some. The Samsung Galaxy allows you to customize your whole experience. If you want certain notification but not others depending on what you are doing for your day, you can filter what the watch shows you.
The Galaxy watch for running is a smaller watch that really reduces bulk. It can fit under your shirts and clothing when you are wearing it during your daily activities. When you get into your workout you can pump it up and not have to worry about the watch getting in the way or distracting you from your goals. The Galaxy is another comfortable option that can even be worn to bed without disrupting your sleep or causing your skin to itch. It comes with two straps and switching between the two is a simple process.
Its features are pretty spot-on including the heart rate functionality. So if you are really hitting it too hard, this product can actually sense that and ping you to calm down a bit. The other wellness-focused feature of this watch is its ability to sense when you are sleeping. Instead of continuing to beep and produce annoying indicators that can wake you up, it will sense you're sleeping and stop notifications until you wake up.



Multifunctional
Light
Great battery power
Water resistant
Tracks sleep patterns
Limited active screen use
Not call compatible
Fitbit's Ionic is their answer to a smartwatch. Well, a hybrid really. The Ionic has smart functionality with its iconic fitness tracking abilities. The battery life is not too shabby and some of its features make it comparable to Apple offerings. While this is a hybrid, this brand fo running watches still focuses on its main niche, and that is fitness tracking. So it is like the Fitbit of old with a side of a smartwatch.
It really comes down to what exactly you are looking for. If your main goal is a smartwatch then this product has the functionality. But it is not its strongest feature set and you might be better off with one of the other options on this list. However, if your main goal is health and activities tracking and you like a bit of the smartwatch ability intertwined with that, then you have found the ideal product. It is Fitbit after all. They are the leader in fitness tracking devices.
You might appreciate the Ionic's look but it's not just all about a pretty face. Its trackers are accurate and the battery life is first-rate. The sleep monitoring abilities are pretty neat and can help you improve your sleep schedule. You may even be tempted to play around with oils or varying up the temperature in your room to see the difference it makes in the Ionic's records. It is pricey but not over the top and the price makes sense give the product's range of features.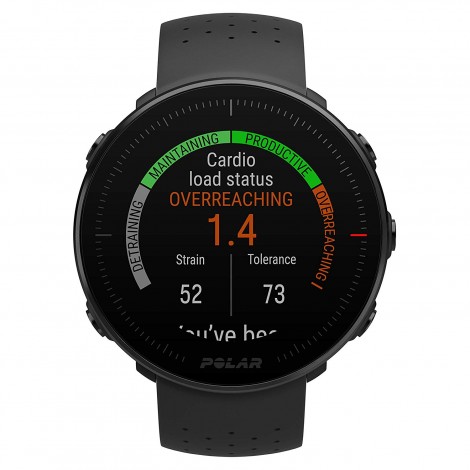 Intuitive design
Clean style
Easily set up
Accurate heart rate
May feel bulky
Screen may seem dim
If you are serious about training and are always looking for the next race or trying beat your last time, the Polar Vantage V watch for runners is a very useful tool. It can work for all sports and has the capability to monitor your progress as well as help you train better and smarter so you can continue to improve. It is light and the design is quite svelte.
While the Vantage V is good for just about any activity where you want accurate heart rate monitoring, it really shines on the trail and for long distance running. The battery lasts and lasts, so you can go a good distance without stopping to recharge. It also measures your power so you can develop and maintain constant stamina.
The Vantage V is also a comfortable option that you can wear to bed. It's also nice enough to wear at work, you can keep a handle on your pulse all day and all night. It even has the ability to share information with your friends and family which, in today's age of social networking, makes this product fit right in. The Polar Flow app allows you to choose from a large list of activities and GPS works smoothly through it.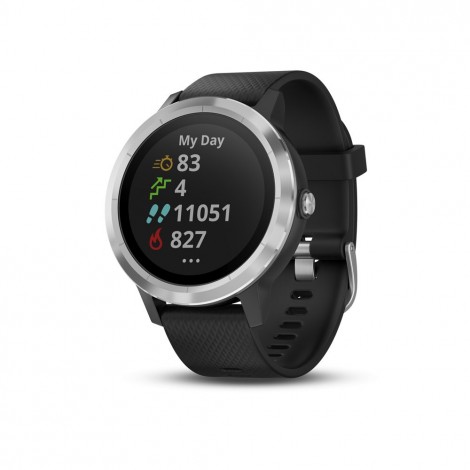 Multiple app compatibility
Fitness monitoring capabilities
Pairs with phones
Affordable
Loading music may lag
Music playback quality varies
The Garmin Vivoactive 3 runner's watch is a durable option with a decent battery. It is also comfortable to wear with easy to use bands that tuck right inside themselves so you don't have the extra volume on your wrist. You also have the option of buying different bands and interchanging them as you desire. The touch screen is sensitive enough to work well even when using a screen protector.
This is a running watch you can fall in love with. If you are a runner, and especially if you are training for a competition, the Vivoactive 3 will provide you with all the tools you need to get your program on track. You can easily customize your activity and set heart rate target zones for any activities you want to track. You have the ability to set up distance alerts and reminders that will ensure you stay hydrated.
This product is on the more affordable range for sport-specific watches which will really help those on a budget. It has a nice universal design so you can wear it all day without it looking uber sporty. The comfortable band also means that wearing it around the clock won't get uncomfortable.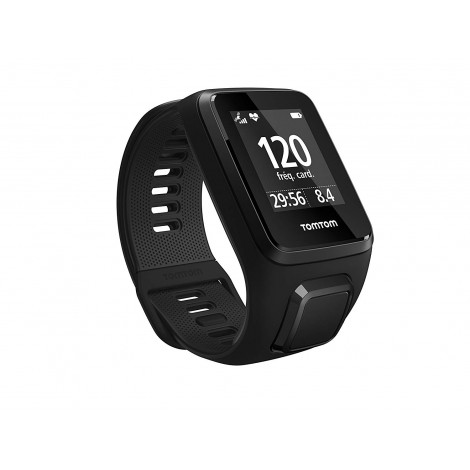 Priced well
Waterproof
Heart rate monitor
Phone capabilities
Pace tracking is spotty
Display limited while active
If you are looking for a moderately priced option that is easy to use and has a nice battery life, the Tomtom Spark 3 Cardio is a product to consider. Anyone would be happy with this running watch. It's one that you can play music on without using your phone. There are headphones that you can use but they aren't necessary if you prefer open-air listening. It is also waterproof for your favorite warm-weather outdoor activities like swimming.
The Spark 3 Cardio is a great running companion with solid navigational abilities and an intuitive design. It is not a complicated product that requires tons of YouTube videos or reading to understand which makes it easy to get started. This is a product that offers you the ability to check the metrics that are most important to you while you are on the move. It also gives you the updates and feedback you need to make adjustments.
The battery life is pretty good. You can make it a significant distance without having to recharge during your run. When it does need a charge, it can take one quickly when you are finished with a workout. This feature is essential for those that prefer distance tuns. Overall, this is a really fun watch for runners to work with and it comes with a moderate price tag.
9

. Amazfit Stratos Multisport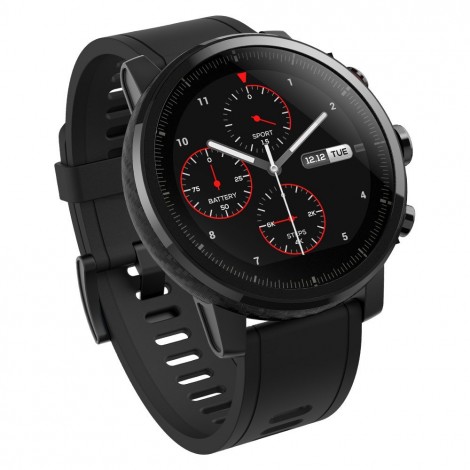 Affordable
Waterproof
Tracks distance, and calories
Uses Strava for sharing
The volume is limited
Small font
Need a fair price for a multi-sports watch? The Amazfit Stratos Multisport can do the job. It has moderate functionality and it is really simple to set up. The software is easy to learn and intuitive to use. It will track your activities and your sleep. You can set your own goals and keep an eye on your progress. In short, it has just about everything you'll need!
For those that are looking for a budget-friendly product that still has the features needed to give you sport-specific tracking and capabilities, this is a nice option. The Stratos Multisport has the connectivity to pair with your phone, you have your basic functions like GPS, and you have heart monitoring abilities. The range of fitness apps is pretty good and you can play your music on top of all that.
The screen is easy to use and clear to see. It does offer a larger, sporty look, but it's not overwhelmingly huge. Additionally, the water resistance will allow you to wear it in the lake, pool, or out in the rain.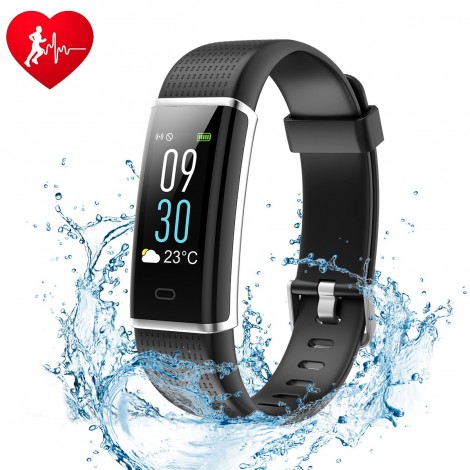 Inexpensive
Fitness tracker
Sleek design
Three color options
Smart device compatible
Ginsy is the most affordable option on our list and one of the most affordable runner's watch you are going to find anywhere on the market, Ginsy downright makes a great, simple watch. You simply cannot beat the price tag, and you still get most of what you really need at its core. It offers enough style and minimal bulk to wear it throughout your day.
This product is very easy to charge and using it is a breeze. You get pedometer functionality and heart rate support. There is also the ability to track health features in a sleek package. It is waterproof and sweatproof so you don't have to worry about getting into your workout on land or in the water.
There is a little bit maintenance required as you may want to periodically clean the sensor ever so gently. But that is about it. Ginsy's running watch is durable and can hold up to consistent workouts, which you can't beat for the cost. This is a straightforward value of a fitness tracker that still offers a bit more than baseline models.
Criteria Used for Evaluation
Expert Interviews & Opinions
Most Important Criteria
(According to our experts opinion)
Experts Opinion
Editors Opinion
Users Opinion
By Default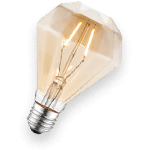 The Wonders of Wireless Technology
One wireless transmitter is all it takes to send signals to many thousands of receivers as long as those receivers are set up to take in identical information.
Insight into GPS
GPS is the shorthand acronym for Global Positioning System. There is a minimum of 24 satellites used to help provide navigational abilities throughout the world. GPS was originally intended for military use until the 1980s when it was opened up for civilian use.
Other Factors to Consider


Bottom Line
Even the most basic watches will suit the average runner with their standard features. For the most part, if your watch has some sort of GPS ability you are in business as a runner, no matter your level. From here it's all about your needs, your preference, and your budget. Remember, you can literally spend a small fortune on super specialized models, and for some, that makes sense because they need all the highly technical capabilities. For others, that is just a lot of money for features that aren't going to do much but grow old and collect dust.
We covered the majority of features that you are going to run into when searching for a running watch. There are, of course, many aspects not covered here. But when it gets down to the minute details of a watch and very specialized applications that are offered, those things are more like the icing on the cake for many quality options.
Frequently Asked Questions
q:

Must I always use a chest strap to get full functionality?

a:

Not necessarily. While some argue the chest strap provides the most accurate heart rate tracking feedback, many runners rely solely on models that have a sensor located in the watch. Even some models come with a chest band though it isn't necessary. With others, you have to buy the strap separately. Without a chest strap, you will have to keep the watch tight on your wrist. But many watches have very comfortable bands that won't irritate your skin.
q:

Can you use one of these running watches to help you lose weight?

a:

Of course! Many of these watches have the ability to provide built-in workouts to help you get active And they also have progress reporting and goal setting features which allow you to customize the markers you want to hit for success. Similar to the accountability you would have from a professional fitness partner, these will ping you when you have met your goals or remind you when you have not which helps.

Additionally, many have calorie trackers which can help you adjust your food intake based on what you are burning to meet specific dietary goals.
q:

What is a barometer?

a:

A barometer measures changes in air pressure. Tracking these changes provides you with valuable insight into temperature changes or weather changes in your environment. This is a specialized feature and not everyone will absolutely need it. Those who might find it useful, however, include hikers, skiers, campers, and anyone else dependent on working outdoors. This is especially true if your activity requires you to go off the grid for an extended period of time.
q:

Is the ability to share necessary?

a:

It isn't necessary but most models have this capability. Many people like to build supportive social networks that are excited for them when they hit their goals or provide valuable motivation when they are struggling. So much of our lives today is shared, it makes sense that some people may want to connect and share their workouts or progress.
q:

Are these runner's watches useful for training for a race?

a:

Very much so. The main thing you want to do, depending on the distance you are going to compete, is to track your distance and speed capabilities, then build on them. Tracking both distance and time helps you work on speed and gives you goals to work towards. These watches, many having training programs that you can utilize, can track your work and your progress. This not only helps you stay on track but ensures you are advancing which will keep you motivated. If you are particularly competitive, being able to track your time helps too.
Subscribe to our Newsletter