Best Kids Tennis Shoes Reviewed & Rated
last updated
Oct 01, 2019
We can all agree that purchasing shoes for our children can be incredibly exciting. Now, let's say that your little one decides to sign-up for some extracurriculars and is interested in becoming a tennis star. Chances are, you probably don't have a pair of kids tennis shoes already that are really designed to help support your child on the court. In this, coaches and trainers most often will always recommend starting off the support by purchasing appropriate gear. This will keep the child comfortable and in control, without slipping or falling.
In a Hurry? The test winner after 17 hrs of research

Asics Upcourt 3
Why is it better?
Rearfoot Gel Cushioning
Arch Support
Mesh Upper
Lightweight Construction
In a
Hurry? Editors choice:

Test Winner: Asics Upcourt 3

10
Researched Sources
4.4k
Reviews Considered
17
Hours Researching
16
Products Evaluated
Materials
Comfort
Weight
Breathability
Value
By Default
10 Best Tennis Shoes for Kids



Rearfoot Gel Cushioning
Arch Support
Mesh Upper
Lightweight Construction
Another product from our friends at Asics, the Upcourt 3 features all of the same features as its predecessor; a breathable mesh design, lightweight construction, and the brand's own Rearfoot gel technology. While color options are limited, the basic white and black style will likely be okay for most teams. Make sure you ask your child's coach or trainer for details.
Rearfoot gel cushioning is a trademark of Asics and is Found in many of their products. Gel inserts are placed strategically throughout the midsole- in the case of the Upcourt 3, these are concentrated in the rear foot section- to handle the shock on Impact. The forces on your feet upon heel strike can be anywhere from triple to five times your body weight, so cushioning is important when it comes to reducing fatigue and the chance of injury.
The lighter a shoe, the easier it is to move in them. Heavier kids tennis shoes aren't typically a good choice for tennis as they weight your feet down and Require you exert more energy to transition between stances while playing. The Asics Upcourt 3 shoes weigh seven ounces per shoe (assuming size 9M), making them some of the lightest shoes on our list.



Responsive Foam Midsole
Rubber Outsole
Velcro Closure
Mesh Upper
Named after the winged Greek goddess of victory, Nike is a household name around the world when it comes to athletic wear. Building off of its predecessor, the Revolution 4 shoe delivers everything your child could want in a tennis shoe and more. Let's go into more detail on why the Revolution 4 is such a wonderful shoe, and how it, like the goddess, will carry your child to victory.
In addition to traditional laces, the Revolution 4 shoes feature a Velcro hook-and-loop closure. This allows for a more secure lockdown on your child's feet than laces alone, with an adjustable fit. This is a feature new to the Revolution series, and one not commonly seen in tennis shoes in general.
When it comes to tennis, traction can make or break a game. It's important to have a solid grip on the ground, and this is almost entirely managed through the outsole. Featuring a strong rubber outsole, the Nike Revolution 4 is made to deliver the kind of traction that can decide the outcome of a game.



Good Design
Cushion-Based Midsole
Rubber Outsole
Durable Exterior Materials
Bottom Wears Away
Sizing is Off
In the footwear game, there are a few different companies that are considered the industry-leaders; New Balance is one of them. With that being said, the KJ888 is a great piece of footwear and worthy of any parent's attention seeking quality kids tennis shoes for their child. With some great colors and designs, quality materials, this brand lives up to its reputation, and more.
Let's talk about the midsole of this shoe. This manufacturer has always been known to create and design some great midsole technology. However, we were taken aback by the inclusion of Abzorb materials in the midsole. This piece of innovation is designed to help boost a child's comfort in the heel region, so they can play for longer without any discomfort.
The exterior portion of the shoe is made from suede materials, which is quite unique when it comes to kids' tennis shoes. However, if you are familiar with shoe materials, suede is quite durable. Additionally, the manufacturer continued their expertise in material quality by creating the upper, an important part of the shoe, from mesh materials to promote breathability. Lastly, the bottom portion of the shoe is made from a stronger rubber, which is meant to help with durability.



Rubber Sole
EVA Midsole
Breathable
Anti-Odor Footbed
Non-Marking Outsole
Mesh Upper
We are very excited to bring to you the Under Armour Pace tennis shoes. They are intentionally designed to improve the performance of a child when playing sports. With a quality closure system, EVA Insole, and breathable mesh upper, parents will have no problem getting these shoes to help their little ones and kids will love how they look and feel.
After assessing this product, we can say that one of the best parts is the padded tongue and mesh upper. This entire part of the shoe was so cleverly designed that parents will find assurance in the memory-foam and limited moisture build-up. This means that the shoe won't smell and can last longer than other standard tennis shoes.
No parent wants to purchase a pair of tennis shoes for their child and, after the first week, the shoes break or rip, right? Well, this brand really took their time to create a durable product, which can be seen by the different types of mesh materials and fabrics that they chose to use. Additionally, the outsole is made from a stronger rubber and is non-marking. Can it get any better?



13 Color Choices
Knit Designs
Ventilated Materials
Durable Outsole
Weak Closure System
Can Be Big
In the tennis shoe industry, there are not many companies that can compete with Adidas, one of the most infamous shoemakers in the world. The Swift Run C Sneaker has quickly become a popular item of choice for parents when looking for quality kids tennis shoes that can withstand daily wear and tear. Let's explore some of the best features regarding this product.
When it comes to playing sports and being active, children need footwear that can wick away sweat and prevent odors. This specific item has an upper made from mesh materials, which is great for keeping the interior part of the shoe dry and cool.
In efforts to stand aside from the competition and capture the attention of interested consumers, this manufacturer designed their shoe in 13 different colors and designs, all of which maintain the same quality and price point. Naturally, given the name of the brand and the quality put into their shoe, this product is slightly more expensive than other shoes that we have shared with you today. While it's doesn't hold the title for most expensive, it's pretty close. This product really is for the parent seeking a higher-quality shoe and willing to pay the extra money for that value and durability.



Durable Construction
Mesh Upper
Ortholite Insole
Non-Marking Rubber Outsole
Originally designed as a running shoe, the Adidas Hyperfast 2.0 has quickly become a favorite among tennis players. The mesh upper ensures breathability and proper temperature management, which works together with the antimicrobial Ortholite insole to mitigate sweat and odor. A Non-marking insole makes these shoes great for indoor play as well, as most school programs will require it.
Adidas uses a strong rubber outsole for the Hyperfast 2.0, just like its predecessor. This outsole is designed for both durability and traction, allowing your child to keep a solid footing and keeping the tennis shoes for kids in good condition longer. Durability is especially important when it comes to the outsole of a shoe, as that is usually the first part to show signs of wear and tear.
We've talked a lot about Ortholite over the course of this buying guide, but what is it really? Constructed primarily of polyurethane and Post-consumer recycled rubber, Ortholite is one of the most common insole types in athletic shoes. The main advantages lie in its longevity; it has been shown to compress by less than 5% over time, meaning you get more out of it. It also uses a unique open-cell structure to assist with moisture management.



Reinforced Toe Section
Rearfoot Gel Cushioning
Flexion Fit System
Rubber Outsole
You'll see Asics show up a few times on this list, as well as other buying guides we have done. This shouldn't be a surprise, as Asics is one of the best athletics brands, and is often highly recommended by coaches and trainers. With the rearfoot cushioning system that Asics products are known for and a reinforced toe section for extra durability, the Resolution 7 tennis shoes for kids will play as hard as your child.
A staple of Asics shoes, the Resolution 7 feature their signature rearfoot gel cushioning system. It provides the right amount of shock absorption to properly handle even hard impacts while allowing for a smooth and quick transition into another stance. This can help reduce fatigue and the chance for injury, as well as provide the support your child needs.
There's no denying that kids play hard, especially when it comes to sports. Asics outfitted the Resolution 7s with a strongly reinforced toe section. This along with the cushioning system will reduce the chance for injury, and the extra reinforcement makes these shoes very durable. Asics also provides a 6-month warranty on their outsoles, as these are typically the first part of a shoe to show wear and tear.



EVA Midsole
Eco-Friendly OrthoLite Sockliner
Mesh Upper
Memory Foam Ankle Collar
Coming from humble beginnings in Germany, Adidas has become one of the most prominent footwear brands because of their emphasis on quality craftsmanship. The Barricade tennis shoes are a prime example of this value in action. The EVA midsole is designed for the most in comfort, and the mesh upper works to keep your child's feet cool no matter how hard they play.
We frequently discuss EVA midsoles, as the midsole is the "heart" of a shoe. This is where a great deal of support will come from, as well as assistance with shock absorption. EVA is a foam material that is also used for orthotic insoles and even battle armor. It's the most common midsole material and is prized for its support and longevity, outlasting other midsole types by a substantial amount.
Another feature we frequently discuss is OrthoLite sockliners, which are made to provide a balance between comfort and temperature management. EcoOrthoLite is made with an environmentally-conscious process, replacing 20% of the petroleum typically used in their construction with an oil substitute made from castor beans. It has all of the same qualities that make OrthoLite so sought after, with a production process that's a little easier on the planet.



EVA Midsole
Durable Suede Upper
Hook-&-Loop Closure
Sole-Based Stability System
While not as well-known as Nike or Adidas, Saucony is one of the most respected names when it comes to athletic shoes. A surprising amount of research was put into the Baby Jazz shoes; Saucony spent years studying the biomechanics of top athletes in order to bring the best products to market. With an easy hook-and-loop closure and an EVA midsole, the Saucony Baby Jazz will allow both you and your child to worry less about gear, and focus more on the game.
A slightly less common closure in tennis shoes, Velcro hook-and-loop closures have become very popular, especially for children. This kind of closure allows them to easily be put on and taken off, especially for kids, whose fine motor skills are still developing. It also allows for a highly customizable fit and solid lockdown, without the potential for coming undone like traditional laces.
We talk about EVA soles a lot, as they are one of the most common midsole types in tennis and athletic footwear. The midsole is sandwiched between the outsole and insole- hence the name- and works to both protect feet from sharp objects and ensure proper energy return. EVA is often more durable than other midsole types and is a more eco-friendly choice as it doesn't use chlorine in the production process.



Very Classy Design.
Made of Leather.
EVA Padding
Nice Closure System
Chances are, you are quite familiar with the K-Swiss brand. This is not necessarily a new footwear maker; however, they have been in the game long enough to have the reputation worthy of your attention. This classy shoe is great for children as young as an infant and as old as 12-years old. If you are looking for a tennis shoe in that age range, this might just be for you!
What really sells this shoe, aside from its numerous unique innovative features, is the fact that the design is very classy. Whether you are looking for a tennis shoe for sports or casual wear for your child, this product will help them stand out from the crowd. The best part, it's offered in 4 different stylish colors.
Let's take a minute and talk about comfortability. As a parent, you want to make sure your child is comfortable while wearing these shoes, right? Well, in efforts to provide some additional means of comfort, the brand focused on infusing EVA foam in the sock-liner part of the shoe. What does that mean? Well, whether running or walking, the shoe will provide the support and comfort to keep a child comfy and secure.
Criteria Used for Evaluation


Materials
The first criterion that we want to share without readers today is all about materials. Now, it's safe to say that we all understand the importance of quality materials. We also all understand that quality materials mean that a product is going to last longer. In this, this was exactly what we were looking for when picking out the best kids tennis shoes today. With that being said, in the footwear industry, there are so many different materials that manufacturers can make a shoe from. So, it's essentially our responsibility, as a consumer, to know what type of materials to look out for. Now, rather than having you do some research and learning about shoe materials, here are the types of materials that are high-quality for tennis shoes:
Mesh
Rubber
Polyester
Plastic
Spandex


Comfort
For us, to pick out the best tennis shoes, we needed to study and analyze three different parts of the shoe: the outsole, midsole, and the upper. Below, we are going to talk a little bit about each section and why it was an important facet. What we can say before we do is that these companies tried to infuse as much value into these three as possible, which made it challenging when evaluating and assessing shoes.
Outsole:

Let's consider the outsole like the shell of the entire shoe. This is the part of the shoe that will make contact with the tennis court – and must be able to withstand frequent activity, running, pivoting, and any other sort of sudden movements. Due to this, the outsole must be strong, durable, and made from rubber-like materials. When we evaluated different tennis shoes for kids, we noticed that many companies typically spent a lot of attention to this area of the shoe as well. From infusing injected rubber to even including unique grooves – tennis shoe makers understand the importance of a high-quality outsole, and so should you.
Midsole:
The midsole is sort-of the heart of the shoe. This is where the comfortability comes into the picture. What we noticed is that manufacturers either constructed this part of the shoe with precision and quality or just simple foam. When picking out a tennis shoe for a child, it's important to look at the midsole of the shoe and ensure it offers some degree of comfortability for the child.
Upper:
This part of the shoe is in the region of the tongue. This part plays a vital role in multiple different aspects, including performance, stability, comfort, durability, and even breathability. When we assessed each shoe, we looked at the upper's design of each shoe and the benefits of its design. If we felt as if it lacked, in comparison to others, we moved onto the next product.


Weight
A key indicator as to whether or not a shoe can be considered viable for tennis is whether or not it's heavy or light. Reason being, no one wants to wear a heavy shoe when playing a sport, whether it's for tennis or running. Now, this is something we looked at right away when assessing shoes. This information is always easy to find and, if you are interested, all you need to do is visit the product description section. In there, manufacturers will share both the packaging weight and shoe weight.


Breathability
Typically, tennis is played outdoors, unless specified otherwise. In this, since it is a sport, it requires frequent movement, which can make a child sweat. Now, many people don't often think about sweat in the shoe, until after it starts to get smelly. Given our experience with shoes – we know that parents would appreciate a tennis shoe that is ventilated and made from perforated materials to help keep the interior part of the shoe dry and cool. So, this is precisely what we looked for – which nearly every single shoe on our list today has.


Value
This is the section that we are most excited to share with all of you; the cost and value. Reason being, we want to teach everyone how important it is to look and assess based on these two concepts. Now, if you look carefully, in today's buying guide, we talked a lot about cost and value when referring to each product. This was a mere summary of our thoughts when looking at the cost and value. What we did was simply look at the entire field of shoes for kids and look at what the average prices were across the board. Prior to even picking the first product, we knew what companies were charging, what the lowest in the market was, and how that related to the value of the shoe. We highly suggest that consumers do this when evaluating different products, even if they are not shoes.
Expert Interviews & Opinions
Most Important Criteria
(According to our experts opinion)
Experts Opinion
Editors Opinion
Users Opinion
By Default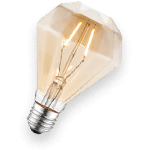 Sizing Children's Footwear
Depending on the age of your child, their footwear can influence how growing feet develop. For younger children make sure to leave room for growth, and have something as close to a barefoot feet so the foot muscles develop properly.
For older children, it's important to leave a bit of room for growth, but also have the proper support and cushion to help them perform their best!
Sneaker Care
Always check the manufacturer's instructions for caring for sneakers before tossing them into the wash! Some may require a hand wash with soap and water, while others can be run through the gentle cycle in the washer.
To keep odor from sticking inside the shoes, use a bit of baby powder, or a combination of baking soda, corn meal, and your favorite essential oil to sprinkle into the shoe before wear. Let them air dry after use someplace cool and dry.
Other Factors to Consider


Bottom Line
Our only advice is that, before you do select a shoe, be sure to really assess what features are important to you and your child. Each shoe on our list is different and offers a unique set of benefits and features. Below, we are going to share with you how we selected the products for your consideration. Perhaps these might help you narrow down your decision even more! Let's take a look.
Frequently Asked Questions
q:

Are tennis shoes true to size?

a:

Most parents would love to hear that tennis shoes are true to size; however, this is not the case. Every single tennis shoe is different and has a unique set of benefits as well. The truth is, every single shoe has its own individual sizing chart. We cannot compare a shoe's size that uses Velcro to one that uses laces as they are completely different. With that being said, before you purchase your favorite footwear, please take the time to look at the size chart, verify with the manufacturer, and even look at previous consumer reviews to see what they are saying.
q:

Will they shrink?

a:

Typically, tennis shoes will not shrink when you wash them – or over time. The rule of thumb is that, if the shoe is made from a stretcher material, like spandex, it may stretch or warp over time, but often not shrink.
q:

How do you properly clean tennis shoes?

a:

Washing a pair of tennis shoes is like washing any other pair of running shoes. You can use a washer – but, be sure to use cold water! Additionally, before you start adding all different chemicals, be sure to check the material tag.
q:

How do you know they are for tennis?

a:

This is a great question! Since every single pair of shoes is specially designed for particular situations, there are a few different ways that you can tell that these shoes are for tennis. The most evident way is that the manufacturer explains that the product is designed for tennis. Now, if you don't want to go off the manufacturer's word, look at the actual structure of the shoe. Ask yourself these questions:

Is it lightweight?
Is it ventilated?
How is the outsole – is it good, durable, and stable?
Is there traction?
Is there good support?

If the answer is yes to the above questions – it's a viable contender.
q:

How long will a pair of tennis shoes last?

a:

The life expectancy of any shoe will really depend upon the specific brand and the measures they take to create a long-lasting shoe. Additionally, it also depends on how much the shoe is used. If a kid uses a tennis shoe every single day, the shoe will shoe wear and tear within the first couple of months. This is something to take into consideration when purchasing the shoe.