Best Wobble Boards and Balance Boards Reviewed
last updated
Jun 24, 2019
For decades, balance boards have been in use in physiotherapy to enhance muscle coordination and by top athletes as well. They also improve muscle core strength and one's overall fitness. The key to improving agility and skill lies in their proper use. They offer a way for you to attain an awareness of how your muscles and joints work together.
Even though the benefits of balance board use and training were not widely known, they have gained popularity over time. Many have discovered how their application offers a holistic solution to accelerated muscle core development and strain. They make users faster, stronger, fitter, and less injury prone.
This article offers you an in-depth review of the best brands available in the market. It also expounds on all the benefits, precautions, and considerations you need to take, ensuring you make an educated and economically sound purchase.
In a Hurry? The test winner after 8 hrs of research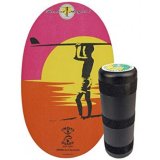 Indo Balance Board
Why is it better?
Vintage design
Accommodates beginners
Diverse application
In a
Hurry? Editors choice: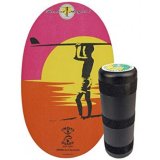 Test Winner: Indo Balance Board

5
Researched Sources
15000
Reviews Considered
8
Hours Researching
10
Products Evaluated
Style
Materials
Use
Weight
Size
By Default
Criteria Used for Evaluation


Style
Criteria for selecting the best balance boards
The range of motion that the board has allows you to challenge different parts of your body's core. These movements include; rolling, pivoting, sliding, tilting, and rotating.
Balance boards fall into these five categories.
Rocker boards have circular flat boards. Their fulcrums are attached beneath and are the easiest to use. The range of motion is restricted to tilting to the left and right.
Rocker-roller boards offer a slightly higher level of difficulty. They have a board atop a cylindrical wheel that moves with the board. Some users find this somewhat challenging as the range of sliding motion sideways as well as up and down.
Wobble boards have demi-spherical fulcrums that are attached to their boards on the flat side. They provide 3600 movements. Using this kind of board is more challenging than the two later types.
Sphere and ring boards have a little inflatable ball that goes under a board that looks like a wheel-less skateboard. The board has a ring on the underside that restrains the ball from rolling off.
Springboards consist of two boards connected by springs. Your weight compresses the spring when you stand on top of it. Just staying on this board offers a unique challenge.


Materials
The materials that constitute a balance board are quite diverse.
It is vital to select a wobble board made of quality materials. They also need to be able to withstand at least 350 pounds of weight. Wood and plastic are the most common materials used in the construction of these products.
The top (where you step) usually has a rougher surface for more friction. This trait gives your feet better traction, preventing you from slipping from the wobble board. Rubber molding is commonly used to achieve this effect.
The underside where the fulcrum goes has a smoother consistency. This characteristic creates better traction, slipping the bottom of the board against the fulcrum. The prop is also made from an even material.
For spring based deigns aluminum and steel are used because of their high tensile strength qualities. These elements create a high level of bounce and spring reaction. These materials also don't accumulate rust as quickly as most metals: assuring you of an extended useful life and hygiene.
Many boards also feature a rubber coating on the top. This quality creates a grip for feet to larch on to and stays grounded even as you move. Reducing chances of slipping off in the face of G-force created from traction. As such, the chances of slipping off and being injured will also be minimal.


Use
There's so much you can do on a balance board
Balancing boards can help you achieve a variety of fitness goals and improve your training in numerous sports. Another consideration to make when purchasing a board is the amount of risk you are willing to take in attaining these goals. Different styles of boards are suited for specific goals. Thus before bringing one home, you should consider how a particular type of board could help you reach your goal.
Improving proprioception
Using balance boards continuously will help you improve your balance. Subconsciously, your body is always trying to keep you balanced in space. This sense of spatial awareness is referred to as proprioception.
Poor balance is a sure sign of diminished proprioception. Balance training helps improve your sense of proprioception. By doing so, it allows you to take control of situations where your balance would have been challenged. Giving more confidence and reducing balance related injuries.
With continued training, you will be able to readjust your balance. Helping you stay on your feet rather than tumble to the floor.
Strengthening joints
Regular training with balance boards strengthens joints. It will enable you to withstand the strain and pressure that exercise places on joints. Many professional athletes attest to the reduction of ankle stain from training. This cutback is especially true for athletes that have had previous issues with ankle strain and injuries.
Improved performance in sports
Balance training is widely associated with board sports, like surfing and skateboarding. However, athletes from almost every sport can gain from incorporating it into their training regimen. It allows an athlete to heighten their kinesthetic awareness.
Doing so gives them total control over every movement. In the end, users gain advanced agility and mobility, making them turn, jump, dive, and duck faster than their competition.
Core muscle development
Your core muscles are crucial to all movement. They link the upper and lower body. The core constitutes of the deep lateral stabilizing muscles, the erector spine muscles, and abdominal muscles. Developing your core muscles makes you stronger, more coordinated, and able to handle more strenuous tasks.
Balance training is among the efficient ways of developing a stronger core. Having to balance your body on wobbly platforms exerts your crux. Continually switching your body's orientation to keep upright works your abs and erector spine and takes tension away from your back. It will make your core stronger while reducing your lower back pain.
Enhanced strength training
Most workouts focus on making your muscles stronger, but they work muscle groups in isolation. However, the key to attaining more strength is a workout that puts all the muscles of the body to task. The targets should include minor stabilizer muscles that conventional training ignores.
Balance board training focuses on every muscle group, including the stabilizer muscles. The constant instability forces the stabilizer muscles to contract. Working them together with larger muscle groups makes for a more balanced training regimen.
Better hand-eye coordination
Balance training primarily focuses on getting as various muscles to work in unison. Standing on an unstable surface with just one-leg forces your whole body to work together. Your eyesight is required to sense the arising instability.
Heightening mental focus
Balancing engages the right and the left hemispheres of the brain. Very few daily tasks and workout routines challenge the body in such a way. Balancing involves your entire mind. This heightened mental activity results in more agility and mental focus.
Improved response time
Quicker reflexes are often the difference in making it to the pro or staying in the minor leagues. When you are on top of a platform and are about to fall off, your body reacts. This short reaction time gets ingrained into your psyche naturally.
Besides standing on a balance board, you can also incorporate it into other exercises.
Yoga
Yoga revolves around achieving balance to unlock focus, control over mind and body, and unlocking centers of energy (chakras). Practicing on an unstable platform can be a way to make yoga present a unique challenge. Balance boards multiply the level of difficulty by a factor of x100.
By practicing yoga on unstable platforms, you get to; tone your whole body, reinforce your core muscles (as well as stabilizers) and unlock new levels of energy and control. Balance boards make yoga poses harder as you will be forced to activate muscle groups that ordinarily wouldn't be engaged.
Circus tricks
Ever since the circus was invented, balance platforms have been a part of the show. The Rola bola employs the same mechanics as balance boards. However, the level of experience, stamina, and confidence required to produce such stunning displays is at a higher level.
Board sports
Before balance training gained public appeal, surfers, skiers, skateboarders, and other boarding enthusiast knew its benefits. Using homemade balance boards, they practiced until they got their equilibrium and confidence. To this day, you can still find video tutorials and other D.I.Y guides on how to create your own balance boards and even how to perform tricks while on boards.
Developmental disorders
Some innovative educators and psychologists employ balance training as a therapy for children suffering from hyper-activeness. Conditions like ADHD shorten their attention span. Balancing on an unstable platform is not only about muscle coordination. The whole brain is also engaged in this process.
Balance training teaches these kids to focus their physical and mental energy on an individual task. With time and constant practice, this focus can be transferred to their academics.


Weight
Know what your balance board can handle
Aside from the materials featured on your wobble board, they also need to handle a heavy load. Knowing how much pressure a board can control is vital because you can incorporate some weight training into your balance training.
Once able to retain balance, dumbbells or cowbells can be used while atop a balance board, effectively taking your exercise routines to the next level. Most boards in the market can handle up to 400 pounds. However, if a user needs to use even heavier exercise equipment while straddling the board, they can get a customized board.
Weight creates better grounding and reduces exercise-related injury. Grounding can be improved by working out on smooth surfaces. Therefore, a gym or yoga mat can also be employed to improve overall traction and provide support in the case of a user slipping off the board.


Size
The size of a board also defines the amount of support it can give you.
Size is one of the most important factors when it comes to selecting a board. A board can be ideal for people with smaller builds but not as compatible for more prominent body types. Its size will determine the types of exercise and the positions you can do while on a balance board.
Proportions are particularly essential, more so if you are using it for rehabilitation. Reason being, a greater surface area equals a lower center of gravity, which means that a user can use it even with a low level of mastery. It also lessens the chances of falling off and worsening their injury.
Boards with smaller platforms are great for more experienced users. Skateboarders, skiers, and other board sports enthusiast stand to gain the most out of their use. They offer the perfect way to fine-tune their balance, which is vital in being able to perform certain tricks.
Expert Interviews & Opinions
Most Important Criteria
(According to our experts opinion)
Experts Opinion
Editors Opinion
Users Opinion
By Default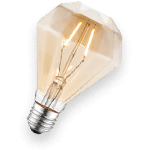 On safety
While on a balance board, avoid complicated movements, especially if you are still learning to use it. It is vital for you to ease your way into it. Focus on achieving a good form. Maintaining a neutral spine alignment a position at a time and making more complicated moves as you advance is the way to go. Make sure you consult a doctor if you have a history of dizziness.
It would be best if you also eliminated any obstacles like carpets or anything that is on the floor. Find a large area to work on that is free of furniture or doorposts that you can come crashing into. A well-lit area is also essential. It would help if you considered investing in a non-slip mat like a yoga mat to place your board on. This act will provide cushioning in case you take a tumble while practicing.
Care and maintenance
Proper conditioning and maintenance of your board will ensure that it is highly effective and guarantee long lasting performance. It will also prevent you from being injured. Continuously check your board, ball, and rail block for damage. Do not ride the board if there are any damages on any of the hardware. Deteriorated balance boards will reduce the effectiveness of your workout, and you might get hurt.
Keep your board and all of its components away from the elements, including the sun, rain, snow, extreme heat, or cold. These serve to shorten your equipment's life and service. Don't do any modifications to any part of your hardware. Alterations to your board may cause damage and create unsafe riding conditions. Use your equipment only for their intended purpose.
Other Factors to Consider


Bottom Line
A unique balance training aspect is that it doesn't ever feel like exercise. It also doesn't require long sessions. 10 to 20-minute sessions at least five days a week will suffice for beginners. What's more, the experience is fun, and the cumulative effects are sure. Very few exercise equipment can fulfill what a balance board delivers.
Frequently Asked Questions
q:

What are the best balance boards for a beginner?

a:

The best choices for beginners are those that offer a less intense workout. They also need to be easy to pack and store in a limited space like underneath a desk or a cabinet. Original wobble boards like the Indo board are a great option. They are easy to use regardless of your skill level. They also provide the most appropriate amount of resistance.

The shape and other features are not as vital as the skill level. Challenging a board that is beyond your skill level can be dangerous. You can get hurt even when you use it for the first time. Take some time to consider a purchase. Read some reviews from users to gain an understanding of the product. Customers offer the most unbiased impressions of the products.
q:

What do you look for in a balance board for use with a standing desk?

a:

Your height is the first factor to consider. If you are tall, a longer and broader model will best suit your needs. The opposite is true for shorter individuals. Please test it out to ensure your knees don't bend or roll inwards while straddling the platform. Prolonged use will cause discomfort. A model that matches the rest of the décor is also vital. It also needs to be easy to store at night.

Ensure it is easy to clean. Remember also to test out the noise level, as a noisy board will create distractions for you and your workmates. It also needs to be well matched to the height of your desk. You need to be able to reach your keyboard with relative ease. The budget should also be within your reach, especially if you are a novice user. There are many affordable starter boards in the market.
q:

How can you resume balance training after suffering an injury?

a:

Ease your way into it. While seated, rest your feet on the platform and turn it in several directions- alternate from left and right, up and down vice versa. Keep your feet planted on the board, spread them a little. Hold on to the seat for support if necessary; shake the board back and forth. You can pause if you feel some strain. Once you gain some momentum, repeat this routine for about 3 minutes.

After gaining an understanding of the mechanics involved, feel free to stand on the board. Pivot around the platform, it's okay if the board encounters the floor. Try this for about 3 minutes. Employ the same mechanics that you used while seated for about 1 minute.

Repeat these steps continually until you get the hang of it. Challenge yourself by gradually increasing the periods you stand on the board.
q:

Can the elderly do balance training?

a:

Yes, they can. Clinical research has shown that the cells in the vestibular system die as we age. This degradation results in; decreased vision, muscle mass deterioration, slower reflexes, lower levels of energy, and dizziness- occasioned by lower blood pressure.

Regular aerobics, balance training, and weight training become more critical as one age. These workouts help improve balance and coordination. Training on a balance board for at least three times a week for 10 minutes per session can reduce the risk of older people taking a tumble.
q:

How often should one work with a wobble board?

a:

Unlike other exercises where you train individual muscle groups, you cannot overdo it while on a balance board. The more balance training you do, the more your coordination improves. It also improves your reflexes as well as your ability to do some heavy lifting.

Balance training comes highly recommended. The best thing about it is that you don't need to do it for long, 10 to 15 minutes per session is ideal. Once you get the hang of it, you can do it every day. For better results, you can try balancing on one foot, sit on a fitness ball while on a balance board, or even walk on a balance beam at the park.
q:

Can you alleviate lower back pain using balance boards?

a:

Bad posture is often the cause of lower back pain. Balance training has been proven to correct posture. A fundamental way of improving your posture lies in tightening and strengthening your core muscles. Engaging your abs in every movement improves your posture. While on a balance board, inhale deeply to create abdominal bracing, which makes the torso more stable.

The pelvic muscle group, also known as the pelvic floors, is central to correct posture and reducing lower back pain. These layered groups of muscles provide support from the pubic bone to the tailbone. Balance retaining makes these muscles able to reduce some of the pressure from the lower back.
q:

Are there any risks associated with balance boards?

a:

Falling off the platform is the main risk of balance training. Even though it's not a fall from a high point off the ground, some severe injuries may occur. There have been cases of broken bones, torn ligaments, and sprained joints.

For high intensity, protective training gear such as elbow pads and kneepads can provide protection. If you tend to get dizzy, you should not use a balance board. It is also not advisable to use a board while under the influence of alcohol, drugs, or while intoxicated in any way.