Brooks Levitate StealthFit 5
The Brooks Levitate StealthFit 5 is a neutral running shoe that is lightweight, agile, and made for speed. Free of heavy guide rails or other stability features, this is a shoe that perfect for neutral runners that want something lightweight and incredibly responsive.
Pam, our run tester, put these shoes to the test, and her verdict is in.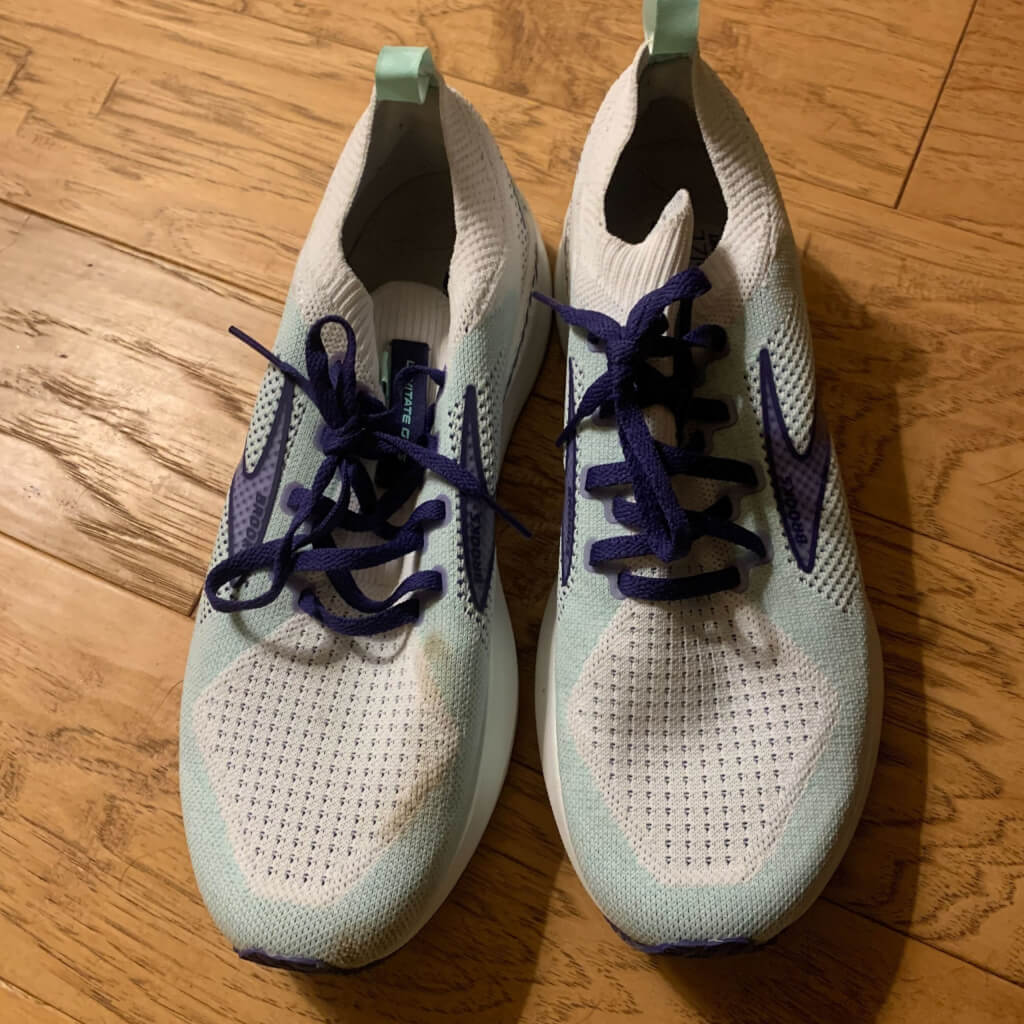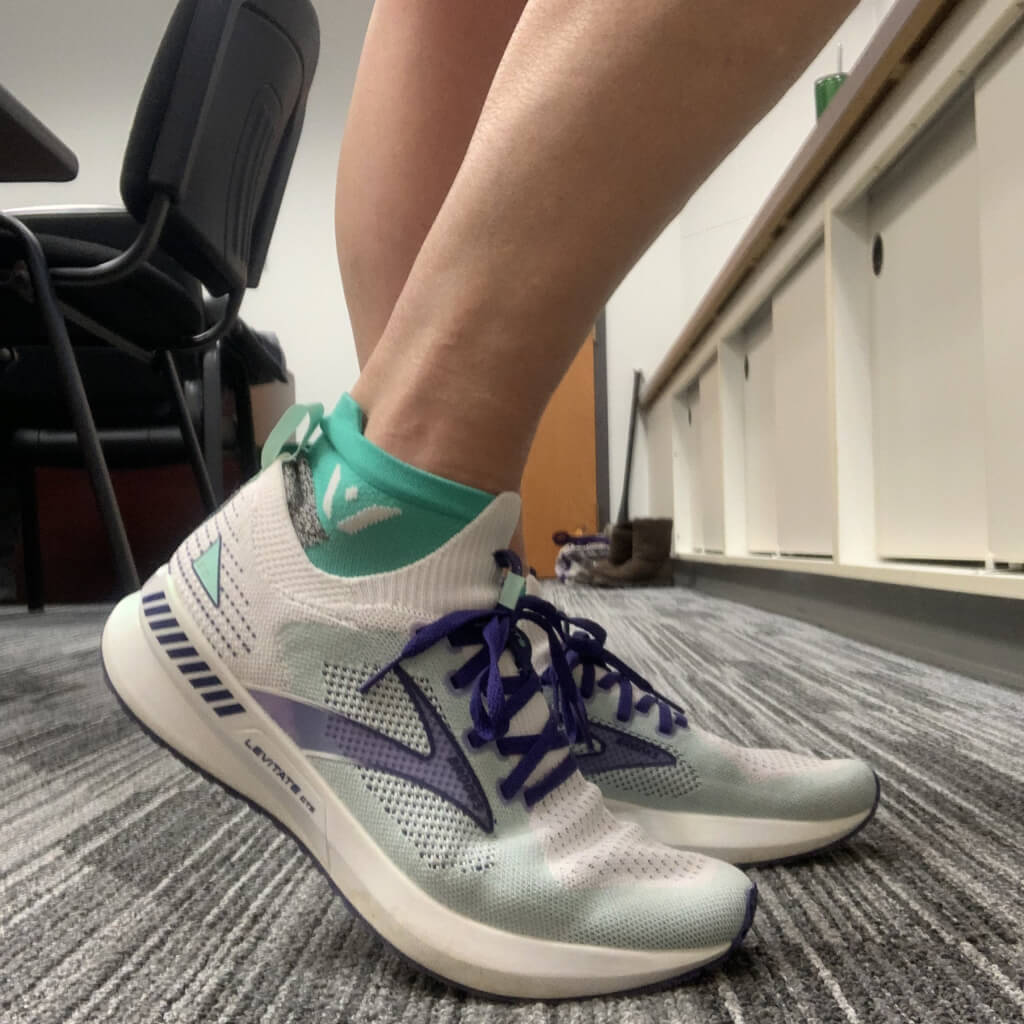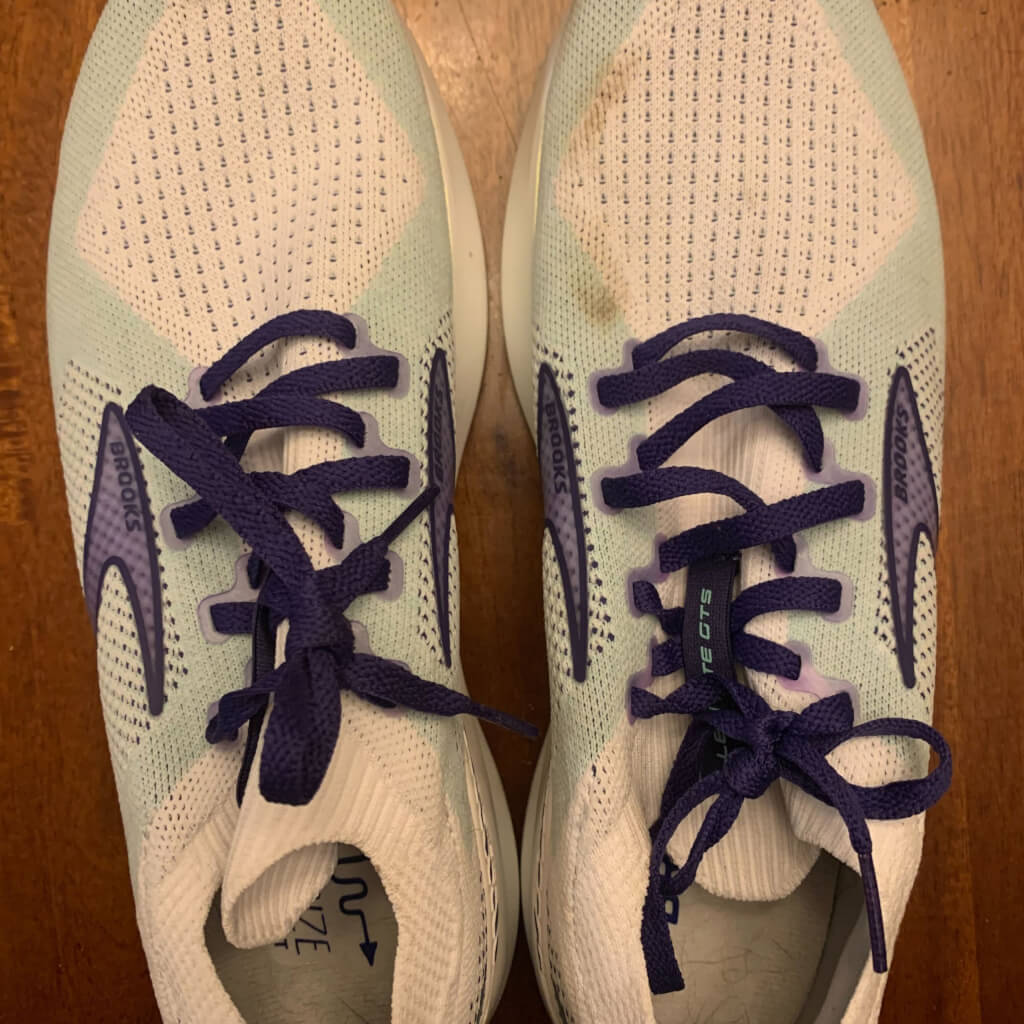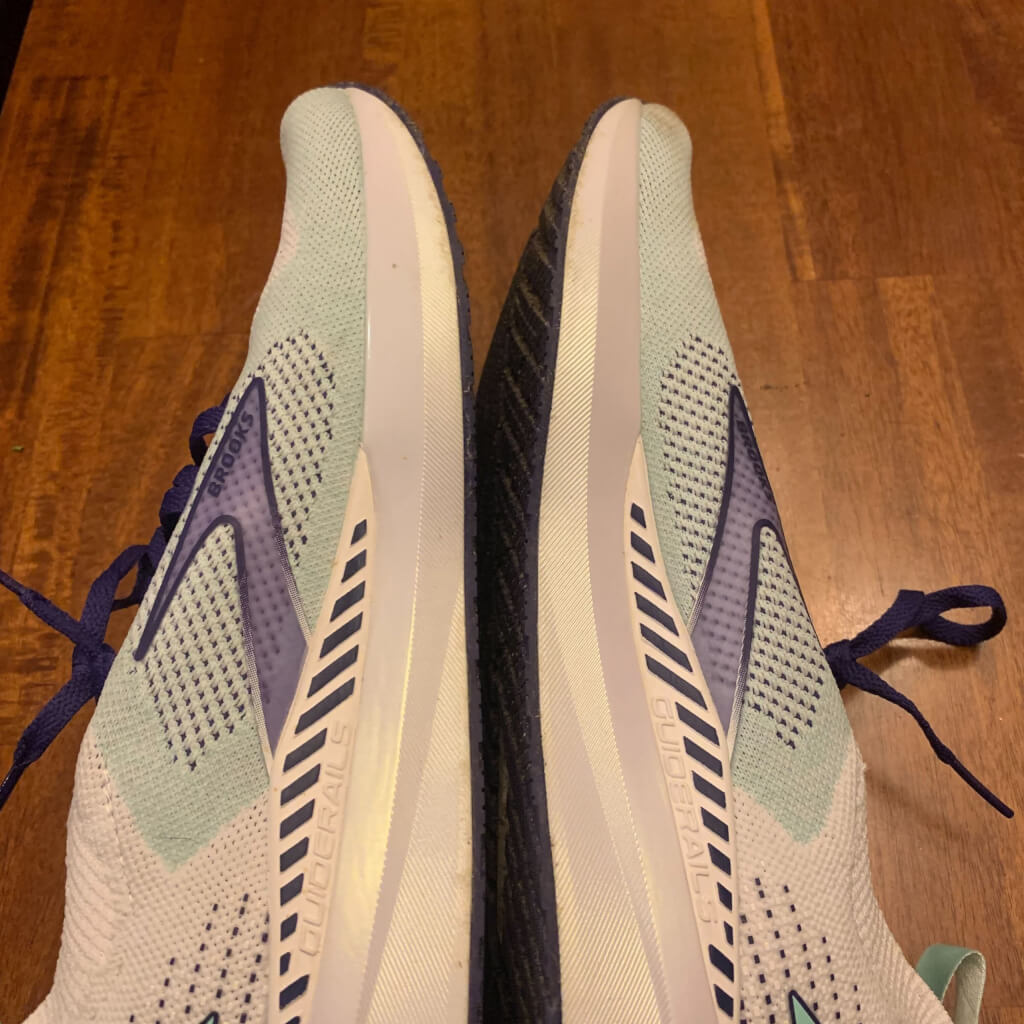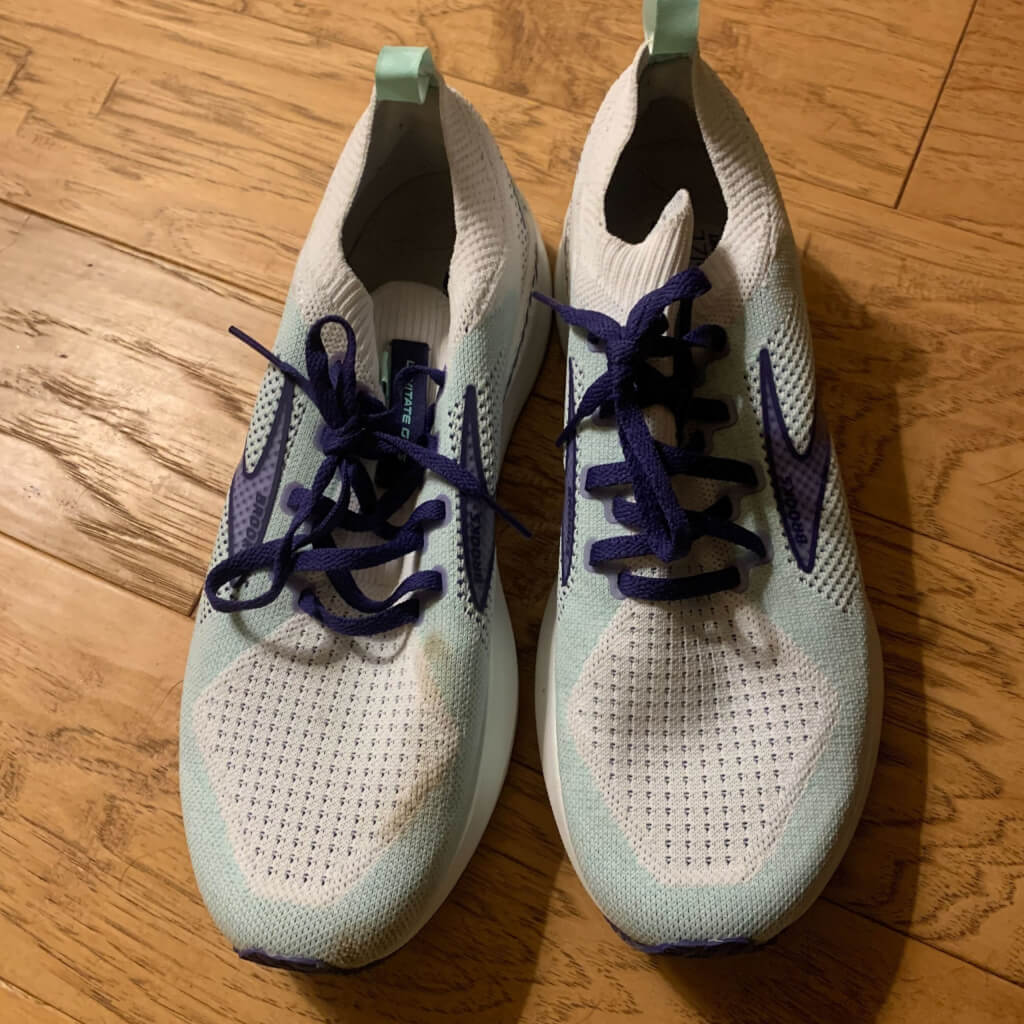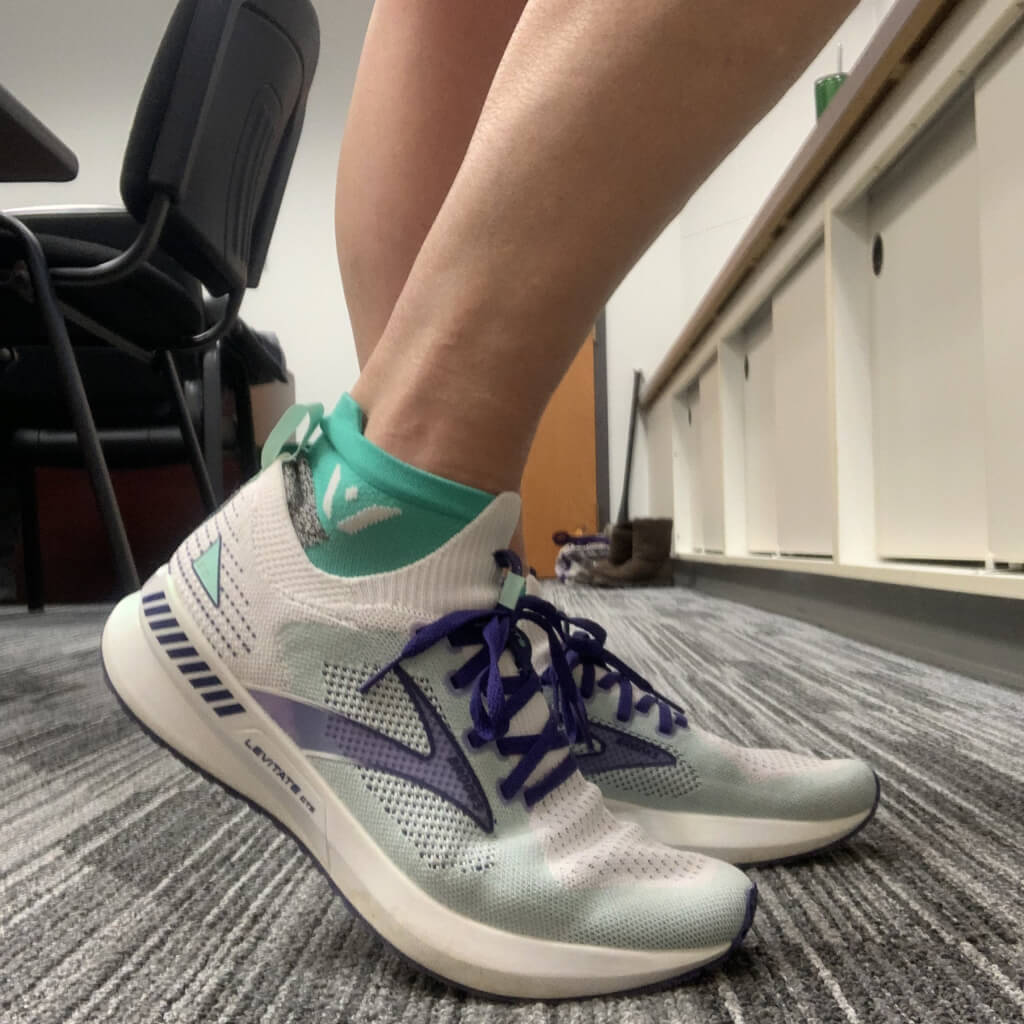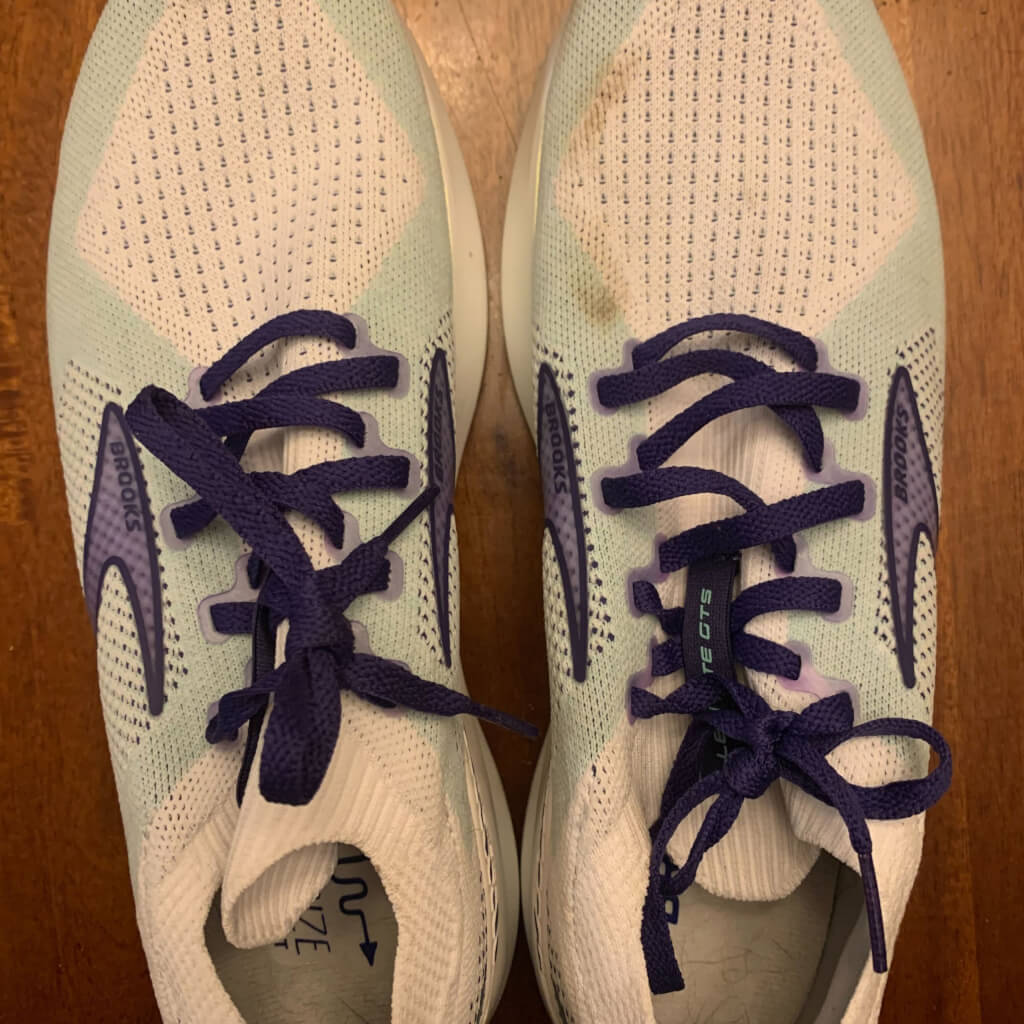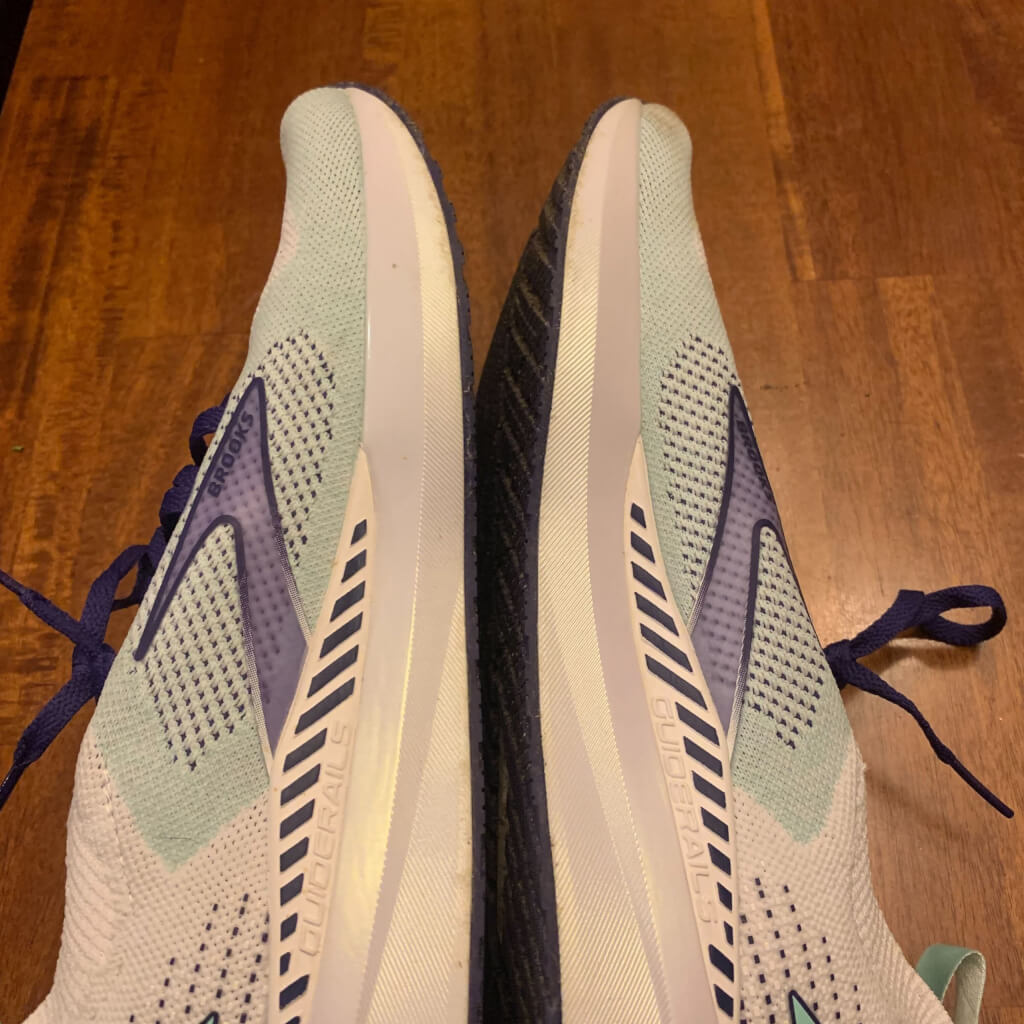 Key Features
Overall Comfort & Fit
Comfort
Hate breaking in new running shoes? One of the things that l loved most about the Levitate StealthFit 5 is that they fit like a dream right out of the box. The minimalistic upper contoured the shape of my foot perfectly, and the lack of heavy padding and seamlines didn't rub or chafe my feet in the slightest.

The knit upper fit my foot like a second sock, and the incredibly stretchy laces allowed me to craft that perfectly locked-down fit that didn't shift around even when I picked up the pace.

Fit
I found that the Brooks Levitate StealthFit 5 ran true to size. I typically run in a size nine and found these shoes fit perfectly. It was simple to craft that perfect locked-down fit with the help of stretchy laces. The only issue I encountered with the fit was rubbing my pinky toe, but that may be because I was wearing very thick winter socks.

I like how the knit upper feels, as it is super stretchy yet snug. However, I am also happy that it ties for that extra security. No complaints in the fit department!
Performance
What I loved most about my time with the Levitate StealthFit 5 because it is made to move. My stride was light and bright (and never bogged down with stability features or a bulky frame), and the stretchy upper is built for agility work (such as CrossFit) as well.

While it's a great running shoe, I feel that it would also work well for a myriad of workouts, whether you are inside or outside the gym. The build of the outsole is made to tackle hundreds of miles, and the midsole material held up quite well even as I racked up the miles.

Many running shoes start to lose their initial magic as you put miles behind you, but this design was just as responsive and comfortable as mile 30 as it was at mile one. The midsole didn't squish down over time, and the upper still fit my feet like a glove.
Upper
The upper is composed of an incredibly lightweight refined knit that has the feel and elasticity of wearing a second pair of socks. It doesn't have any padding on the heel counter or the tongue for added comfort, but it doesn't need it. The stretchy materials move with my foot, making this shoe superb for agility work as well as running.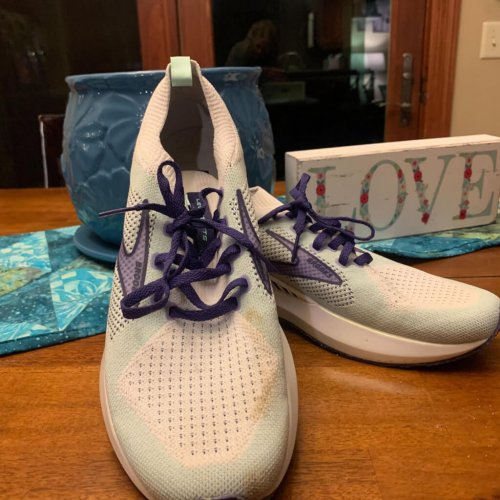 While the toe box is nice and wide (a hallmark of many Brooks running shoes), I noticed a little bit of rubbing on my pinky toe. The rubbing on my toe could be because I was wearing thick winter socks on my runs. With a breathable and thin upper, this running shoe is better suited for running in warmer weather that doesn't demand heavy wool socks.
Midsole
The midsole of this design utilizes Brook's DNA AMP material is sandwiched between two thin layers of TPU. DNA AMP is made to be more responsive than it is soft and cushioned. It doesn't feel very pillowy when walking, but I could feel the midsole spring back into place like a tiny trampoline as I started to pick up the pace.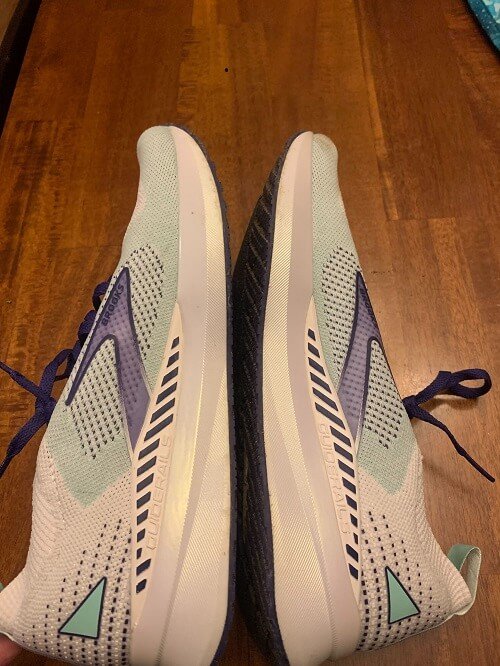 The midsole provided a good deal of energy return, which is great when running on sidewalks to treadmills. This flexible design helped keep my pace light and peppy while also protecting my joints from the impact of the ground.
Outsole
The rubber outsole boasts an arrow-point design to help craft impossibly smooth transitions from heel to toe to keep my pace nice and bright. What I also love about the outsole of this shoe is that it is built to last. Brook's running shoes are known for their incredible durability, and the Levitate StealthFit 5 is no exception.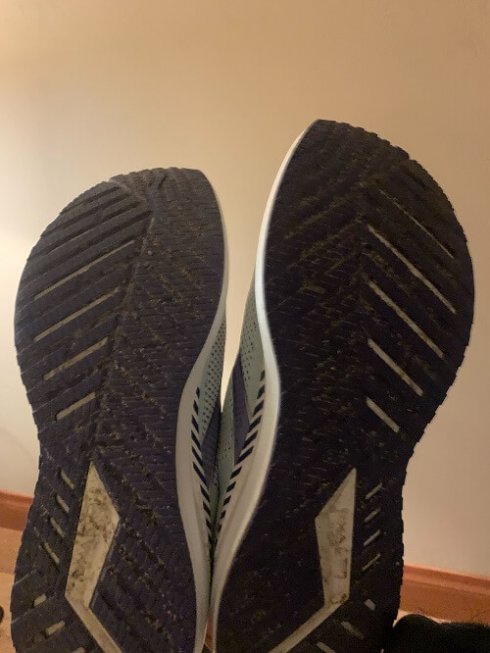 I put the outsole of this shoe to the test while running on snowy sidewalks, and the grip anchored me down to the ground. I didn't feel that I needed to slow my pace when approaching slick sidewalks. Even after 30 miles of running, the outsole showed few signs of wear and tear. Overall, I feel that this shoe can easily conquer at least 300 miles of pavement.
Our Verdict
The Brooks Levitate StealthFit 5 is the perfect neutral running shoe for runners who want a shoe that is durable, responsive, lightweight, and fits like a dream. It's best suited for neutral runners that typically clock in around 3-6 miles on their daily runs (or for workout sessions at the gym). For longer distances, the lack of support may prove to be a bit of an issue.
It's important to note that this shoe may not be a great fit if you overpronate or need a little arch support. Suppose you want all of the comfort and performance of the Levitate StealthFit 5 with a little extra support from guide rails to help with overpronation? In that case, you may benefit from the Brooks Levitate GTS or the Adrenaline series.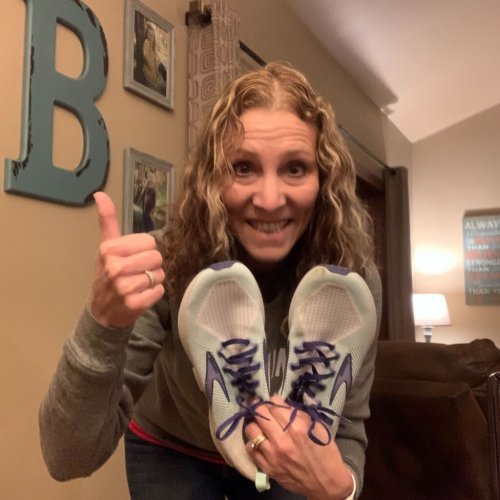 Subscribe to our Newsletter