Best Mother of the Bride Shoes Reviewed & Rated
In a
Hurry? Editors choice: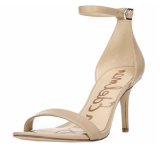 Test Winner: Sam Edelman Patti

It's your daughter's big day. She's radiant, graceful, and maybe a little nervous about marrying the love of her life. You couldn't be more proud. Weddings are a momentous event, a turning point in every young woman's life, and it is comforting and grounding to have her mother by her side on such an occasion. You, as the mother of the bride, need to look the part. It is a given that you don't want to steal your daughter's thunder or upstage her in any way, but as an honorary member of the wedding party, there is a certain dose of poise and elegance expected of the mother of the bride. You should carefully pick out an outfit, style your hair and makeup in accordance, and - of course - get yourself a fitting pair of shoes.
Standout Picks
Criteria Used for Evaluation
Color
When it comes to the dress code for your daughter's wedding and the color combinations for it – there is an etiquette to follow. You are fortunate in that you are the mother of the bride, and thus you have the right to choose your dress color first, after which the mother of the groom will follow, likely selecting a different color so as to avoid any clash during the event.
And then, after you find that perfect dress for the event, you will need a pair of shoes to complement it.
It is important to emphasize that in recent years, so-called matchy-matchy combinations have run out of style. That is to say, avoid perfectly matching the shade of your shoe color to the shade of the dress color and, even worse, to the purse color. Rather, use your accessories to add a touch of vibrancy, liveliness, and give a hint of your own personality to the outfit.
There are several ways you can go about choosing the right shoe color, and we have sorted them out into categories:
Neutral:
Neutral hues are always a safe bet. Champagne, Taupe, Beige… These earthy, nude tones go well with any dress color. They are on-trend, and they won't distract from the rest of your outfit, or from any other part of the ceremony. Neutral colors are also versatile enough that you will be able to wear them for many different events in the future – if the style of the shoe allows it, of course.
We will take a second to mention black in this category as well. It is a classic, sophisticated color, though slightly more difficult to match than neutrals. But only slightly! The fashion rule, so to speak, is that you shouldn't wear black with navy blue or brown, as these colors don't complement each other. Other than that, don't be afraid to buy a stunningly sleek black pair of shoes for the big day!
Bold:
Nothing speaks of courage and spunk more than a bold, eye-catching shoe color. Reach for crimson red, emerald green, or even a bright orange to spice up your mother of the bride look. Tread carefully when handling intense hues, however. One wrong step – one saturated color on another saturated color – and it could turn into a full-on circus clown outfit, which neither you nor the bride want. It is best to pair striking colors with more gentle ones, leaning towards neutral, so that you're certain nothing is too jarring and no one is whispering how the mother of the bride didn't grasp the basics of color theory.
Gold, Silver:
Similar to neutrals, these two colors – if we can call them that – pair well with most outfits. You would do well to match them with your jewelry of the night, as it is considered tacky to wear both gold and silver at the same time. You can go as sparkly or as modest as you'd like – again, keeping in mind the rest of what you're wearing and what effect you're going for.
Comfort
Weddings can last for quite a long time, and as an essential part of the wedding party, you will find yourself on your feet more often than not. Whether it is to touch up your daughter's wedding gown, or to make rounds and greet the staggering number of family members and friends that will surely be there, or even to dance – it is of utmost importance that your shoes are comfortable and provide you with the necessary support through all of this.
Several factors go into determining whether or not the shoe you're considering to buy will be comfortable. Let's look at the major ones.
Heel Height:
When it comes to the most comfortable heel height, it is unsurprising that the lower the heel the better you will feel.
Flats:
You might think, going by this rule we've just mentioned, that flats are the best option if you want to be certain you won't have any problems walking around during the wedding. And while that is a logical conclusion, it is not always the case. First of all, flats are not considered very formal or elegant. Admittedly, there are those which can look the part, especially if they are a more dazzling color of gold or silver, or adorned with rhinestones or anything similar, but at the end of the day, they are not a part of 'evening wear'. Secondly, while flats do have, as their name says, flat heels, this can be detrimental to your feet more than you think. Most flats offer little to no arch support, which can lead to knee, hip and back pain, and could also contribute to developing of a painful foot condition called plantar fasciitis. Our advice? Skip the flats and go for something much more luxurious, and likely more comfortable to boot.
Kitten Heels:
Two-inch heels, otherwise known as kitten heels, should pose no problem. This height won't put unnecessary strain on the balls of your feet, and you will feel light and able to do anything you'd like.
Classic Heels:
Classic heel height is three inches, and these heels are similarly as easy to wear as kitten heels. It is the most common of heel heights and is considered sophisticated, comfortable and work-appropriate. You can rest assured that three-inch heels won't lead to poor distribution of weight over your feet, and won't cause any pain.
4″ Heels or Higher:
It is difficult – next to impossible – to spend more than a couple of hours in heels which are four inches or higher without experiencing even a little bit of discomfort. It's pure science – your heel is so high that all of your weight shifts forward to the balls of your feet, and no part of the foot has been designed to withstand that much pressure for longer periods. Of course, it all depends on what your goal is. You may find a stunning pair of four or five-inch heels that perfectly match your dress and the tone you want to set with your outfit, and you can't resist them. And that's fine! Just be prepared to grin and bear it after roughly the second-hour mark.
Heel Type:
When talking about comfort, the heel type should also be taken into account. Stiletto heels are famously uncomfortable, as they narrow down all of your weight to one point. The result is that your steps are wobbly – like you're walking on stilts – and you have a high chance of tripping and spraining your ankle in the process. When looking for a comfortable heel, go for a chunkier, wider heel. Look at wedges, thick or cone heels, and even platforms. If the heel is thin like in a stiletto but there is a platform under the front of your foot, it will still be considerably easier to walk in those shoes, even if the heel height is higher than four inches.
Cushioning:
In order to endure several hours of moving around, a cushioned footbed, preferably with arch support, is a must. Insoles with cushioning provide shock absorption, and they mold to your foot for a better fit and a better feel. There are even insoles that have antimicrobial properties and will keep your foot dry and comfortable and prevent any unpleasant odors. Arch support preserves the natural form of your sole and reduces your chances of getting flat feet. If you have fallen in love with a pair of shoes but they don't have to cushion or arch support, try investing in some gel inserts or cushioned insoles. They will dramatically increase the comfort level of your shoe, and you will have the bonus of taking them out and putting them into a different pair of shoes when it is time for a different occasion.
Materials:
Aside from the fact that the nature of the materials the shoe is made of contributing to its quality level, durability, and price, it is important to know that the type of materials can also be a factor of whether the shoe is comfortable or not. Natural materials, such as leather and suede, have the ability to take shape of the wearer's foot over time. This is why leather or suede shoes usually require a break-in period, after which they have been customized – for the lack of a better word – to your feet, and won't cause you any blisters, chafing or hot spots. Synthetic materials are not so malleable, and won't change much in their form, no matter how long you wear them.
Style
On our list, we have included different types of shoes to appeal to different tastes, weather conditions and wedding themes.
Ultimately, you are shopping for yourself, and you should settle on a shoe which makes you feel confident and beautiful, and which you will love wearing. You should consider the season the wedding takes place in, as for example, sandals would be a bad choice for a winter wedding – especially if it's full of snow or rain. Similarly, open toes might provide a much-needed relief from heat if it's a garden summer wedding.
There are three shoe styles that have found their way to our page. Between 10 shoes that doesn't sound like a lot, but one shoe style has endless variations, offering you a wide range of choices for the big day.
Pump:
Pumps add instant glamour and elegance to any outfit. They make the wearer of the shoe appear taller, adjust their posture and accentuate the calves, buttocks, and chest. Pumps have a tendency to visually lengthen the leg and make the arch of the foot more defined.
Sandal:
As opposed to the pump, sandals leave most of the foot exposed. They are an excellent choice for warmer weather, as they not only help your foot to breathe and provide proper air circulation, they also reduce the risk of athlete's foot and other types of infections. Just make sure you get a pedicure beforehand, and you're all set!
Slingback:
The defining feature of the slingback is a strap behind the heel or the ankle. The benefit of this is that the strap is adjustable – usually through a buckle or an elastic segment – allowing the wearer to slide into the shoe easily, and to modify the fit accordingly, while still keeping the foot relatively secure.
Overall Fit
Overall fit and comfort go hand in hand. However, the fit of a shoe is more than just its size. Sizing can vary from one brand to another, and you have to take into consideration the width of the shoe, as well as the closure type. Weddings will often require you to be on your feet for hours on end, so it's important to make sure you have shoes that fit you very well.
Width: /li>When considering the overall fit of a shoe, you should look at the width as well. Some shoes will offer multiple width options in regards to sizing. Overall, shoes with a pointed toe will tend to be more on the narrow side. Look at the shoe in detail, and check out customer reviews to get an idea of what you can expect in terms of width.
Closure Type:
The three types of closures we have featured on this list are buckles, zippers, and slip-ons. Buckle designs offer more customization in regards to fit, especially closures around the ankle so you can accommodate things like swelling and fluid retention if necessary. However, this type of closure can be difficult to do, so you may need to get the help of one of the bridesmaids or someone else if this is a concern for you. Zippers are easier to close on your own, though they won't offer the same sort of customization as a buckle closure. Slip-ons are one of the most common types, as they're easy to put on and take off. However similar to zippers, they may not offer a whole lot of leeway in terms of fit, and you have to take into account the width of the heel section.
Value
We make it a point to discuss the cost and value of each product we consider, and only the best ones make it onto our lists. The value of a shoe is often determined by the qualities it has and how those qualities relate to the overall price, as well as other similar products available.
From the standpoint of a consumer, you have to ask yourself what sort of benefits you will get out of the shoe, and weigh them against any potential cons. When it comes to shoes for weddings, things such as color, comfort, and overall style are important, more so than factors such as durability and weather resistance. You may want the color to match the overall theme of the wedding, but not pick the same color as the bride or the bridesmaids. With weddings being an all-day event, you'll want all-day comfort, which the overall fit will play a role in. You may want something that will be easy to walk around in for long periods of time and will resist staining in the unfortunate event something gets spilled or knocked over. We took an extensive look at all of these things, to ensure that each product offers the best value for the investment.
10 Best Mother of the Bride Shoes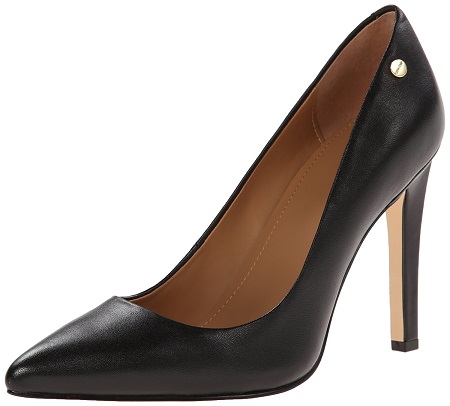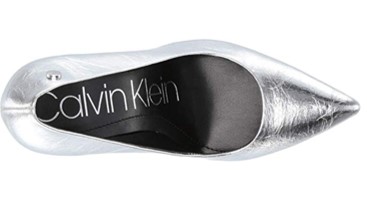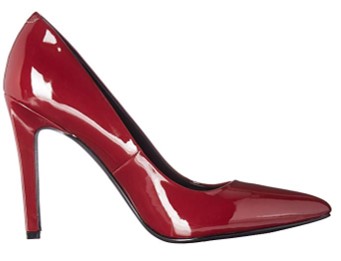 Calvin Klein is a philanthropist and antique car enthusiast, though most of us know him as a fashion designer. As a brand, Calvin Klein is known around the world for its minimal and classy designs. Sporting a beautiful leather upper and 4" heel, the Brady shoe is a sophisticated choice for any wedding.
When it comes to heels- and any wedding shoe, actually- comfort is of the utmost importance. After all, as the mother of the bride, you'll likely be on your feet for hours. While high heels are inherently uncomfortable, the foam insole and flexible construction of the Brady will mitigate this discomfort, allowing you to be on your feet as long as you need to be.
While plenty of folks like sparkly wedding designs, others will opt for something more muted and simple The pointed toe design of the Brady pump is a classic that will never go out of style, and the simple design will go with whatever you choose to wear. These also come in a wide range of colors, from basic black to bright reds and purples, making it easy to coordinate your outfit.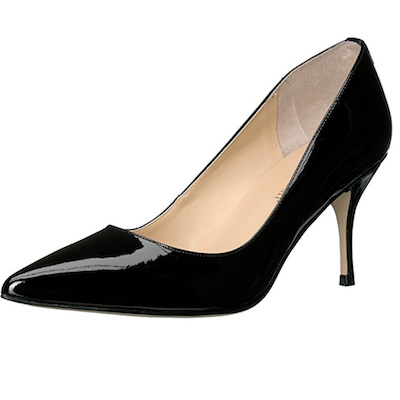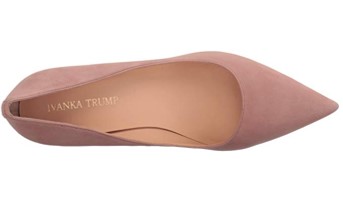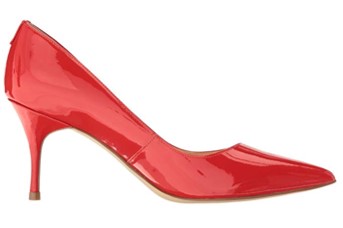 Belonging to a shoe collection originating from way before its designer became the First Daughter, the Ivanka Trump Pump - hey, it rhymes! - is a classic. Its lines are clean and crisp and reflective of Ms. Trump's own personal aesthetic. Rounding out this pump is the upper made of leather, memory foam cushioning for added comfort and classic three-inch heel. Elegant and timeless!
A natural material, with a little bit of care, leather is extremely durable and long-wearing. Not only that, it has this wonderful ability to take the form of your foot over time, ensuring that the shoe fits you perfectly and doesn't cause you any pain.
A cushioned footbed is truly a game-changer when it comes to high heels and their comfort. The Ivanka Trump Pump boasts memory foam cushioning in the insole, making it one of the most comfortable pumps you'll ever wear.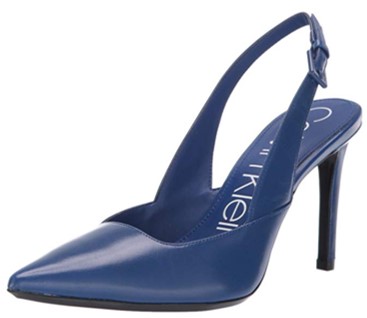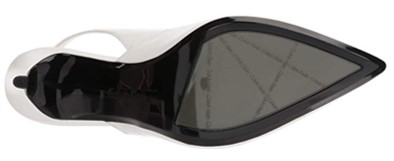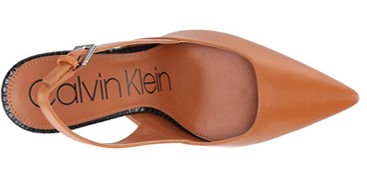 The Rielle from Calvin Klein is a structure, clean looking slingback with a heel height that could be considered comfortable as well as leg-lengthening. With uppers crafted from leather, it's durable for wear even after the wedding and reception are over and comes in a variety of hues to compliment any dress you choose for the day's events. Pointed toe gives it a more polished appeal, while a buckle adjustable slingback allows you to find the perfect fit.
No matter what kind of colorful, sparkled dress you may choose as mother of the bride, the Calvin Klein Rielle can suit any hue as it comes in neutrals and some brighter colors too. Leather gives it a classic look, and its angular design in the toe opening makes it sophisticated for formal events. Pointed toe adds to the appeal, while the 3.5 inch heel boosts confidence and height.
The synthetic soles of the Rielle don't have much of a tread, but are slip resistant material, important especially if you plan to dance on tile or slippery floors for the reception! The slingback strap has an adjustable buckle for closure, allowing you to find the perfect fit for a no-slip fit. Inside you'll find gel pods added for comfort and inserted in critical areas for support and cushion. Overall, it's a classy, stylish option for any mother of the bride to consider.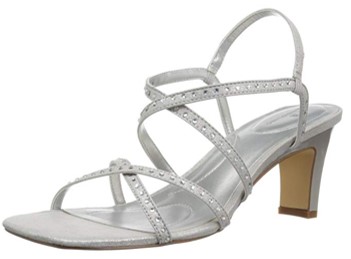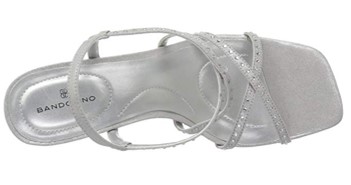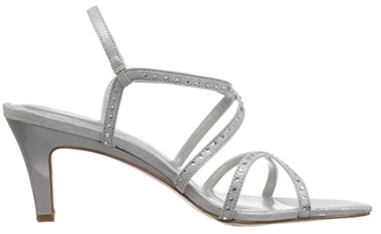 This strappy sandal style heel from Bandolino is perfect for formal events! With a few color options to select, you can certainly find one to pair with any neutral colored dress you choose to wear as the mother of the bride. Best suited for warmer weddings, it's criss-cross strap design is embellished with a bit of rhinestone sparkle and bling to light up the evening festivities. A modest heel allows for better stability so you can dance the evening away!
Uppers of the OTA are synthetic, with a satin finish that creates a silky appearance and feel. Dual straps cross the foot twice, wrapping it in a sexy silhouette for appropriate evening events. A single strap fits around the heel to secure the foot into place, and a wider toe box prevents toes from slipping off the footbed. Sparkling rhinestones embellish the straps to add some bling and sparkle to the evening's events and go quite well with sequined or sparkly dresses!
Inside the OTA, a lightly padded footbed provides cushioning during wear, with areas at the heel and forefoot with padding, as well as the arch. The shorter, chunky heel helps make this pair more stable than stilettos, allowing you to groove the evening away at the reception. Sole is synthetic, with a light pattern tread to help give some traction and grip. It's the perfect option for summertime or warm weather weddings!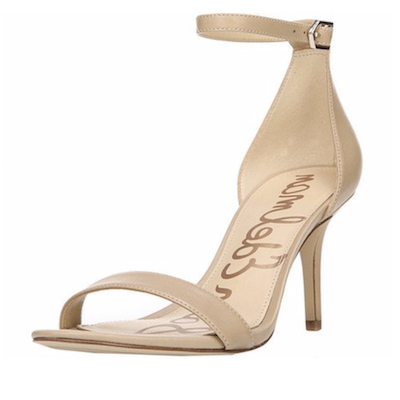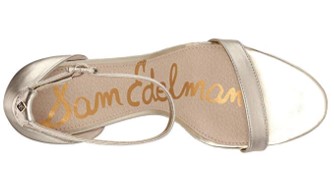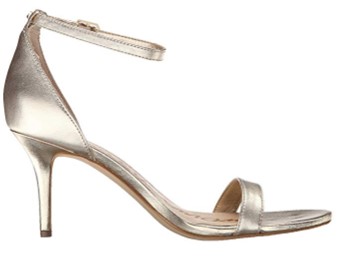 Sam Edelman combines exceptional materials with fine styling, and their shoes represent an affordable luxury, sophistication, and down-to-earth appeal. The Patti sandal is a sleek heeled two-piece sandal featuring a closed heel cup, an ankle strap, and an upper constructed out of kid suede. It comes in a great variety of colors, from Classic Nude over Raspberry Pink to Soft Metallic - you will definitely find the one that is right for you!
The toe strap combined with the ankle strap and buckle closure for an adjustable fit makes this shoe effortlessly easy to wear and slip into. The heel cup at the back ensures that your heel is snuggly embraced and that the shoe isn't slipping off even while you twirl on the dance floor.
Kid leather, or kidskin, is a type of soft, thin leather usually used for gloves, but also footwear and clothing. An upper constructed out of kid suede is incredibly comfortable and after a short break-in period, it will - dare we say - fit you like a glove.

6

. Badgley Mischka Romance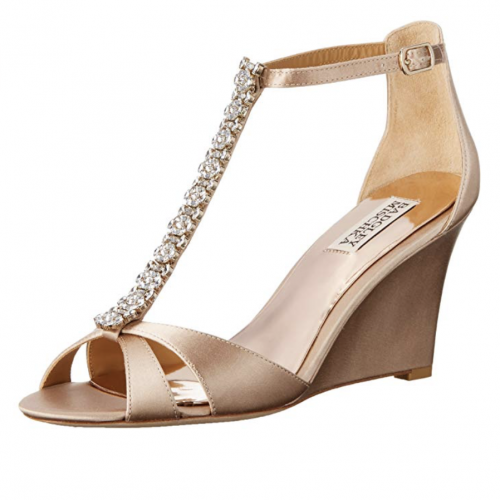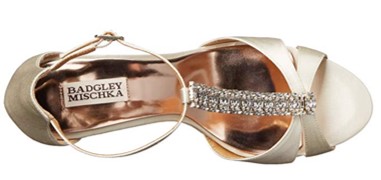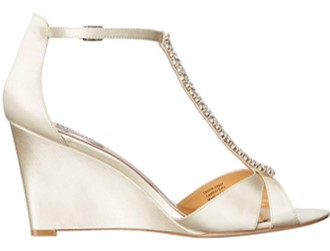 Badgley Mischka is a design team that has been named one of 'Top 10 American Designers' by Vogue. They made their mark in the fashion industry with their glamorous, stylish and wearable evening wear, and the Badgley Mischka Romance is certainly that. It is a wedge, but one fully covered with smooth satin, and adorned with a rhinestone-studded T-strap, making it a remarkable combination of elegant and practical.
It doesn't get better than the wedge heel. This type of heel makes sure your weight is evenly distributed over your foot and that no part of it suffers under too much pressure. The wedge heel of the Badgley Mischka guarantees comfort and stability wherever you go.
T-straps add youthfulness and interest to any design, and this rhinestone decorated one is truly a refreshing note of glamour. It is adjustable as well, meaning that you can buckle it as tight or as loose as you want for that perfect fit.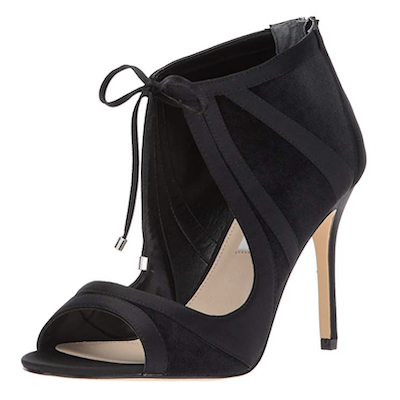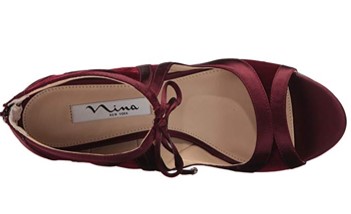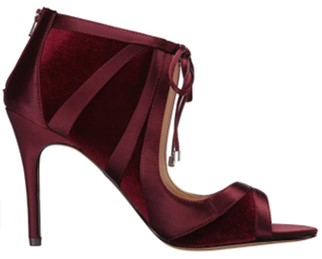 Nina Footwear is one of the rare family-run companies in the shoe industry, founded in the early 1950s. Today, their sexy, affordable shoes are widely featured in fashion magazines. Nina Cherie is a shoe of unique design, with a leather sole, an approximately three-inch heel, and a selection of several colors, such as ivory, midnight blue, wine red, and this gorgeously eye-catching silver. You will surely get showered with compliments on your attractive shoe choice!
That's okay, we weren't exactly sure what the word meant at first, either. Shootie means 'an ankle-high shoe resembling a bootie'. Creative, huh? Thanks to this original design, the Nina Cherie keeps your foot secure and stable and doesn't let your step wobble as you walk.
As the name of its style suggests, the Nina Cherie is similar to a bootie, and thus it is outfitted with a zipper in the back. While this doesn't give you much chance to adjust the fit, it does enable you to slip in and out of the shoe effortlessly.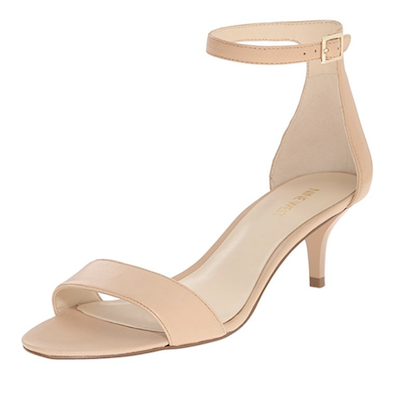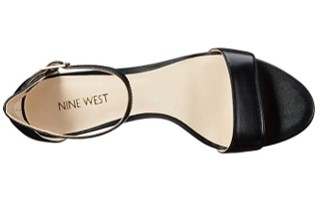 Nine West is a label you can trust to deliver shoes in everyday, chic style - they produce trend-right footwear that will become an essential part of your wardrobe. The Leisa sandal is elegant and demure, and a perfect solution to your day-to-night dressing dilemma. It features an ankle strap and a glittery toe strap, as well as a padded insole. This shoe has been featured in InStyle and OK! magazines and we can see exactly why!
With its classic design, complete with an ankle strap and a buckle, a toe strap that is incandescent with its glitter and a kitten heel - the Nine West Leisa is a symbol of timeless style. It is suitable for dressing up casual wear and for any formal event that may come your way.
There are many factors that contribute to the high comfort level of the Nine West Leisa: the leather upper, which conforms to your foot over time, the adjustable width of the ankle strap, the lightly padded footbed and the low heel - you can forget about pain and blisters!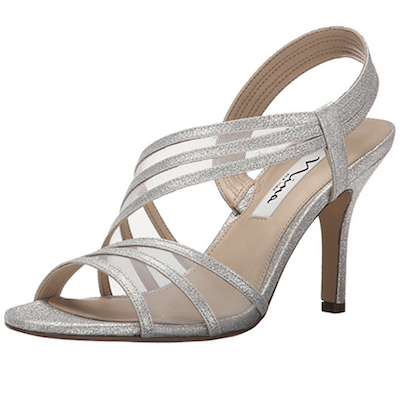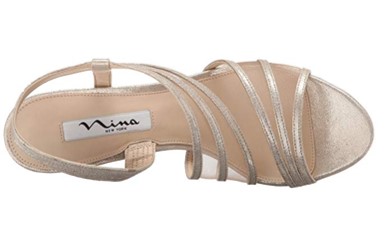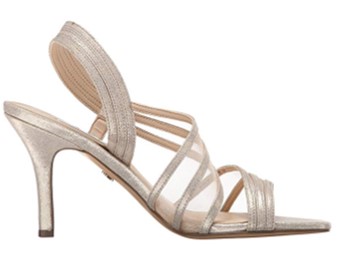 Similarly to the other Nina shoe on our list, the Nina Vitalia is magnificently original in its design. Its artistic, feminine lines will give you pause, and you won't resist the shoe's sexy silhouette. The heel is at a comfortable three inches, the outsole is made of leather, and even though it isn't outfitted with any type of cushioning, the Nina Vitalia is surprisingly comfortable!
What is the most captivating about the Nina Vitalia is its asymmetric upper, styled out of straps and mesh material. The lines of the upper follow the form of your foot with grace and flair, taking the concept of a sandal to an entirely new level.
Leather outsoles are not particularly slip-resistant, but they are durable and will wear well over time. What's more, the leather sole changes shape to fit your foot for added comfort and provides that elegant click-clack sound as you walk.

10

. Badgley Mischka Rouge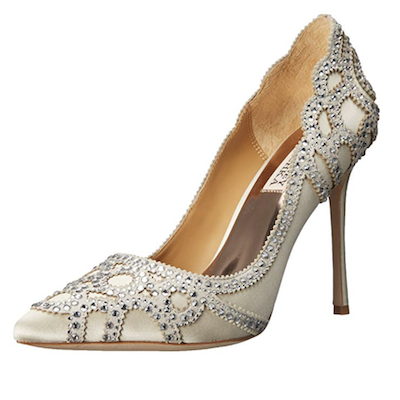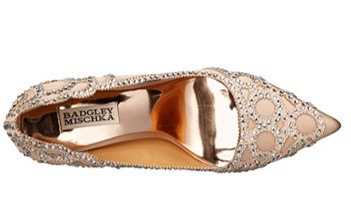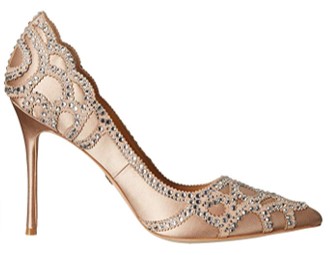 A Cinderella shoe if we have ever seen one, the Badgley Mischka Rouge is nothing short of stunning. Whether you go for the ivory, the latte or the black version, you can be confident that your shoes will be all the rage at your daughter's wedding. This pump sports a rhinestone-studded upper, a pointed toe, and a padded instep, and its leather sole is a testament to the quality and durability.
The design of the Badgley Mischka Rouge is princess-like, with its scalloped heel and intricate rhinestone pattern that takes anyone's breath away. The pointed toe provides class and a chic silhouette - everything necessary for true love at first sight!
The Badgley Mischka Rouge is not only gorgeous it is also quite comfortable. Its heel is a classic height, low enough not to put pressure on the ball of your foot, and the shoe also sports a lightly padded instep as extra cushioning and support.

Subscribe to our Newsletter