Best Rubber Hot Water Bottles Reviewed
In a Hurry? Editors choice: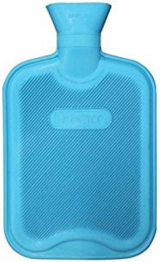 Test Winner: HomeTop Classic

As summer fades and the cold winter season approaches, everybody starts searching for
hot water bottles
. These products can be used to provide additional warmth during these cold months. This alternative form of heat can help reduce your dependency on space heaters, which translates to hundreds of dollars every winter.
These products have thermo-therapeutic effects that help relieve aches and pains. You don't have to worry about tripping over power cords or burning down your home to get some warmth. These products may seem old-fashioned, but they are easy to use.
The market has more than its fair share of
heating pads
. Therefore, finding one that matches your needs may be a daunting task if you have a limited understanding of how they work. This review covers the best brands in the current market and highlights some factors to consider before making a purchase.
Standout Picks
Top 10 Picks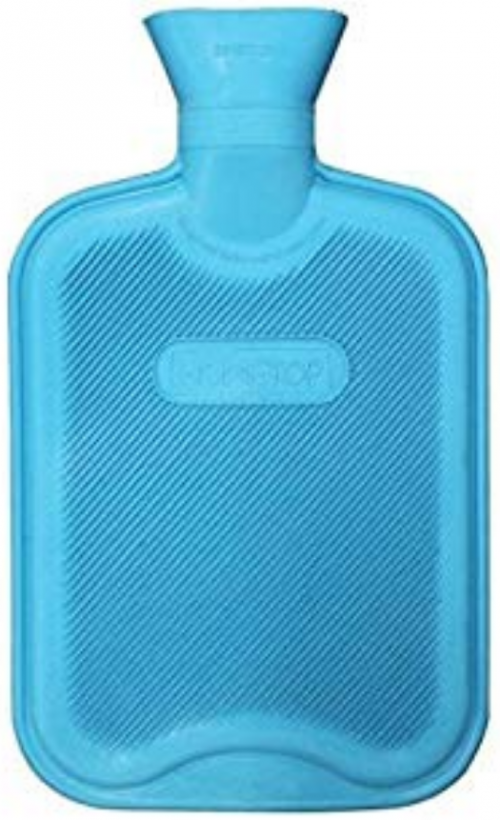 The list kicks off with this premium classic rubber hot water bottle from HomeTop. You can put either hot or cold water in this bottle for comfort or pain relief. This model is made from the best quality natural rubber.
Home top water bottles feature necks made from durable and rust-resistant copper material. All HomeTop products also comply with British safety standard BS 1970:2012. The HomeTop also has a leak-proof stopper, and all components have passed extensive strength and fitness tests.
You can fill the bottle with hot water to warm yourself up as well as relieve aches and pains on your feet, shoulders, knees, back, and other areas. Aside from that, you can also fill it with ice cubes to reduce fevers, relieve sports injuries or swellings. This product is also entirely maintenance-free, decides to store it properly, you should also wash the fleece cover regularly.
The outer shell of the bottle is enhanced with thin ridges to ensure that contact between the container and skin is safer. As with most natural rubber products, a default factory smell is present when new but dissipates within time and with a few washes. The product also comes with a soft and cuddly fleece cover that reduces contact with the skin and keeps the bottle warm for longer.

2

. Fashy Transparent Classic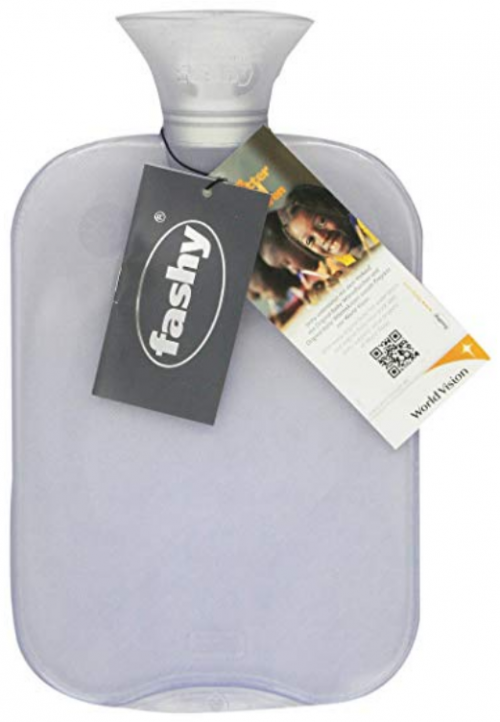 Everyone has come to trust in German-made product for ingenuity and durability. The Fashy transparent Classic lives up to the same quality and authenticity we expect of anything from Germany. This 2 quarts capacity model can keep retaining heat for up to 6 hours.
You can fill the hot water bottle with hot water or ice cubes for a wide range of therapeutic purpose. This alternative features transparent thermoplastic material, which is durable and ecologically safe. This thermoplastic material is hygienic effective, safe to use, and virtually odor-free.
This model puts a fresh twist to ancient methods as it can withstand scorching temperatures as well as subzero temperatures. Fashy transparent water bottles have a higher liquid holding capacity and feature cross-hatching on the side for intense heat. This version comes with a super soft organic cotton cover, which has six attractive color options.
Fashy transparent Classic also retain heat longer than other conventional bottles. The transparent design ensures that you can see the water level as you fill it, preventing injury from scalding water. Few products within this price range can offer as much convenience as this model.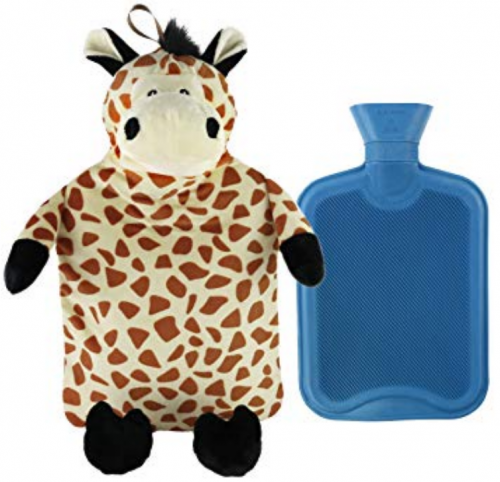 If you like, cute and cuddly things, then this product will appeal to you more than the other brands on this list. This rubber heating pad has adorable flush animal-themed covers that open their aims to give you a warm hug. This popular option's soft surface and hot water combine to make you even more comfortable.
The Athoinsu has a wide mouth that prevents you from scalding your hands as you fill it and the content from splashing or spurting out. Just remember to fill the bottle 2/3 way, smooth out the extra air, and tighten the cap. You should also wipe it and turn upside down to ensure there are no leaks.
One of the best things with the Athoinsu is that you can put boiling water and not just warm water. This difference in heat has more therapeutic to wounds and can make them heal even faster. You can also use this bottle to alleviate various aches and pains like arthritis, sore muscles, menstrual cramps, and can serve as a cold compress for those suffering from fever.
The cover's adorable features from the cute face, floppy body, and soft texture make it a great gift. The Athoinsu is also ideal for children as they get to take a cuddly warm stuffed animal to bed during the winter months. The manufactures also offer excellent customer service and respond to any issues within 24 hours.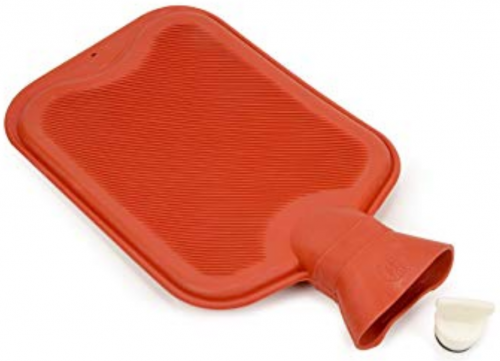 Beemo Classic has an impressive two quarts capacity and a thick shell made from natural rubber. This product can be used either as a heating option or as a clod press to relieve various aches and pains. Thanks to its thick insulated shell, this product can retain heat for longer when compared to other brands in the market.
The Beemo is a lightweight option coming in at just 3 ounces. It also has a sleek profile with a height of 12 inches and a length of 8 inches, which makes it fit anywhere. When used correctly, this bag is flexible enough to conform to your body.
This model features a sturdy copper-lined neck that is durable as well as resistant to corrosion. A screw-in stopper ensures the bag stays locked securely tight against leaks. This model's outer shell features a grid texture that provides safer contact between the skin and the bottle.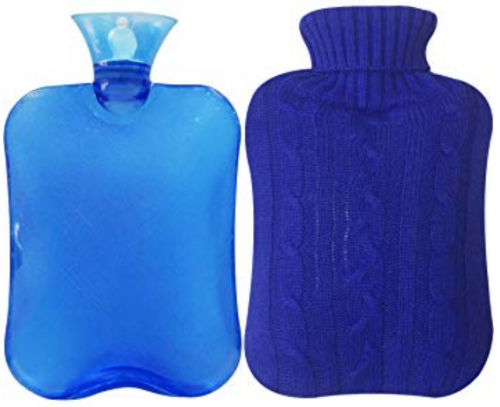 Attmu Classic hot water bottle is another example of well-implemented transparent construction. These bottles are made from non-toxic thermoplastics that are odorless, durable, and safe to use. The Attmu also retains heat longer than conventional rubber varieties.
These device has a wide mouth that makes topping off hot water safe. This mouth also has anti-spurting to prevent the contents from spitting back at you as you use the bag. This transparent design allows you to see the water level as you fill it to the two-thirds capacity.
For enhanced comfort, the Attmu has a refined grid texture to ensure that skin contact is safe and cozy. Unlike many heating pads, the Attmu Classic has a beautiful knit slipcover. This cover also adds to the heat retention capacity of the bag. This coverage also protects you from skin burns that can be caused by direct contact.
You can add ice cubes to the bag for use as a cold press to alleviate any muscle strain and to reduce the intensity of fevers. The only drawback to this model is that you can't warm it up in the microwave. Aside from these features, you get a lifetime guarantee on any issues as well as a money-back guarantee for any manufacturer issues.



If you are in search of hot water bottles that you can snuggle and cuddle up with during the dead of winter, then the Cuduggles are ideal for you. The Cuduggles is a made from sturdy natural rubber material which retains heat and is easy to maintain. The container has a factory default smell typical in natural rubber products, but it dissipates within a few washes.
This alternative is an excellent remedy that soothes all your aches, fatigued muscles, and sores. You can use it for relief when you have cramps, menstrual aches and all kinds of injuries. This bottle also improves circulation, which can assist you with arthritic pains, chronic back pains, and migraines.
The unique thing about this model is the cute and plush puppy slipcover. This adorable puppy hides the 1-quart bag inside to keep it warm for longer and protect your skin from burning. The bottle also has a texture on the surface to enhance your safety and comfort so you can use it without the slipcover.
You also use this bottle to help a real puppy to adjust to life after leaving the warmth and comfort of its mother and litter. The slipcover is lined in 100% polyester to enhance its durability and hygienic qualities. Cuduggles meets B.S.1970:2012 safety standards to ensure the highest safety for your puppies as well as your family.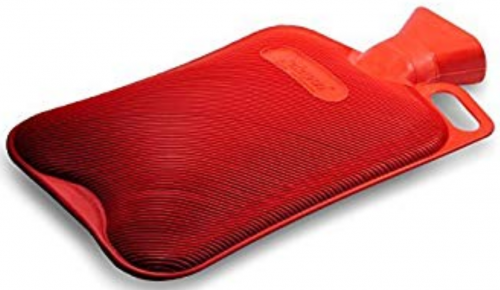 Peter pan is made to the highest quality American standards. Its cold and hot compression is ideal for all the therapeutic need you would have for such devices. The peter pan is made from high quality PVC and vinyl materials that are free of all toxic phthalates and BPA contaminants.
This product is also UL tested; it is as reliable as it is eco-friendly. This PVC material is even more effective at keeping the bag warmer that traditional hot water bottles. The elastic structure of the bottle conforms your body for optimal coverage.
This model also works with cold water or ice cubes for a wide range of therapeutic applications in pain and distress alleviation. Peter Pan features an extra fluffy cover that is comfortable and fast drying. This fluffy slipcover has a hidden zipper that enables you to insulate the container thoroughly.
Additionally, you can machine wash this plush cover to keep the product fresh even in the dead of winter. It is also worth noting that the sides of the bottle are ribbed to prevent direct contact with the skin. The manufacturer offers friendly customer service, and this product comes with a 100% money-back guarantee.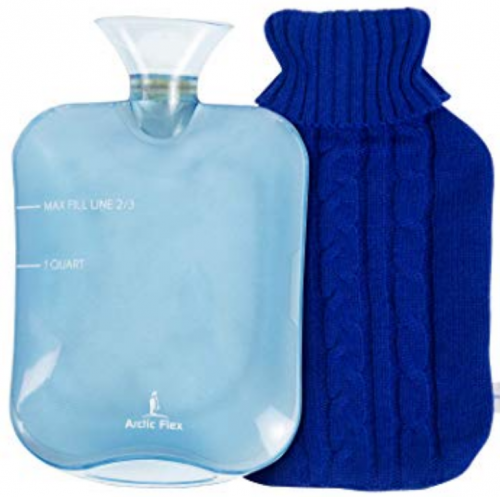 Artic flex is ideal for you if a classic home remedy to healing and pain relief is what you need. This multi-functional product features a soft knit acrylic easy to slip on the slipcover. You can add hot water into it as well as put it into a freezer to use as an ice pack for sports injuries or fevers.
The transparent design makes this bottle safe to use as you fill it with scolding water. This 2 quarts capacity alternative features a wide mouth and is seamed to a leak-proof standard. The whole body is flexible to contour perfectly with the curvature of various parts of your body for a more targeted pain relief.
These devices are also designed to withstand more extreme temperature without degrading. Unlike most of the water bottles on this list, this one is freezer safe to help you minimize any swellings. This multifunctional temperature setting is convenient for all your thermo-therapeutic needs.
The exterior of the product has a light texturing for prolonged heat retention and protection. The neck of the bottle is built to the same explosion-proof standard of the body, and the cap is leak-proof. Vive, the manufacturer is so confident in its product quality that they offer a 60-day guarantee on this product.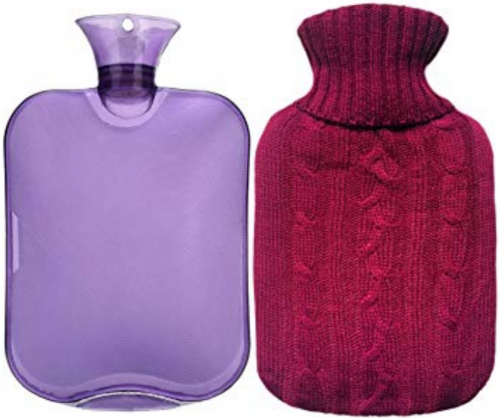 All one tech has a transparent body; this eliminates the need to guess the water level as you fill them. This ingenuity in design and quality in craft makes this an ideal home remedy for a variety of afflictions and aches. You can use this product to reduce swellings, sore muscles, alleviate various chronic aches and pains as well as menstrual pains.
This multifunctional bottle is made from quality-recycled thermoplastics. These materials are odor-less and retain heat longer than standard rubber- made alternatives. These materials also give the product a more versatile temperature threshold, which means it can withstand both hot and cold conditions.
All one tech is easy to use; it has a wide mouth that prevents water from spurting back. The sides of the container also have a grid texture to reduce contact with skin prolong the effectiveness of the product. The bottle has a 2-year lifespan, and you should it check for leaks and wear before replacement.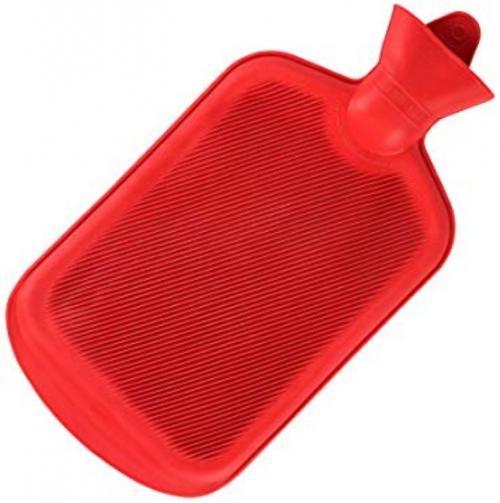 The list with the most basic of heating pads in the market, but still very effective. The SteadMax is made from all-natural BPA-free rubber material. It comes with a slight default factory smell that dissipates within no time.
The SteadMax comes in various random colors to match any taste or preference. This product features a ribbed outer surface to enhance your safety and maximize heat retention. You can use this bottle to relieve sports-related injuries, arthritic pain, stress, sore muscles, and other pains.
This model has a 2 quarts capacity that can be filled two-thirds. This alternative also features a 14 X 7-inch size profile that covers a broader surface to enhance your healing therapy. A robust and corrosion-resistant neck keeps the bottle stable as you fill it up. This model has a secure screw top that prevents any leakages.

Subscribe to our Newsletter