Best Antiperspirants for Women and Men Reviewed
last updated:
Jul 16, 2019
Perspiration is really nothing to be embarrassed about. It is the body's perfectly natural way of cooling us down and removing toxins from the system. But there are still some situations in which you might need to minimize sweating. Maybe it is because of not wanting to damage the clothing you are wearing, or maybe you are in a formal or business situation. Some people have a condition that causes excessive sweating.
And of course, there are times when feeling wet under the arms is just plain annoying. That is when the best antiperspirants you can find can be a real lifesaver. They have the amazing ability to temporarily cover up pores and stop sweating from happening. Here we will look at the top ten antiperspirants and see what makes them effective.
In a Hurry? The test winner after 14 hrs of research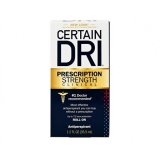 Certain Dri Prescription Strength
Why is it better?
Apply at night
Roll on applicator
Small amount needed
Water-based
Doesn't wash off
In a
Hurry? Editors choice: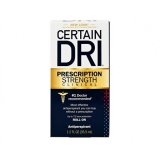 Test Winner: Certain Dri Prescription Strength

14
Researched Sources
16k
Reviews Considered
14
Hours Researching
12
Products Evaluated
Effectiveness
Potency
Application
Water Resistance
Side Effects
By Default
10 Top Antiperspirants Rated for Quality and Performance
1

. Certain Dri Prescription Strength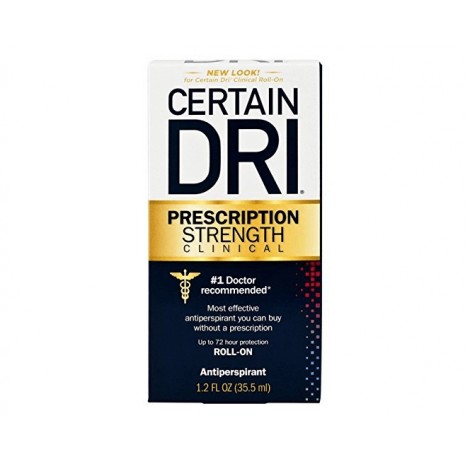 Apply at night
Roll on applicator
Small amount needed
Water-based
Doesn't wash off
Certain Dri antiperspirant offers three different antiperspirant strengths. They are Everyday Strength, Extra Strength, and Prescription Strength. The one we are featuring here is Prescription Strength since it is by far the most effective of the three. This is particularly helpful if you naturally sweat more than other people.
One unique thing about Certain Dri antiperspirant is its recommended method of application. The brand instructs users to apply the product at night, right before bed. This allows the antiperspirant to soak in overnight and remain effective throughout the whole next day.
The main active ingredient is aluminum chloride, and it actually is most effective during the night as you are sleeping. It remains in effect until the next night, and you do not have to worry about it washing off if you shower in the morning. The reason Certain Dri works best at night is that you do not sweat as much then. Drier skin allows the product to soak into your pores and block sweat. If you need added protection, you can apply it again in the morning.
Make sure you apply the antiperspirant to a completely dry underarm. Otherwise, you may experience a stinging sensation and some skin irritation. Rather than being alcohol based like some products, Certain Dri is water based, which does help reduce skin irritation.
According to both the brand and to users, you only need to use a very small amount of Clean Dri. If you apply too much, the antiperspirant can also cause irritation. This just goes to show how strong the antiperspirant is. It works well, you just have to be careful to not get too much of it on your skin all at once.
Aluminum chloride makes up about 12% of the product's formula. This is the same active ingredient in many antiperspirants that actually do require a prescription. Doctors recommend this ingredient to treat excessive sweating. Aluminum chloride is so effective because its molecules are a smaller size than other similar aluminum compounds. They are able to go deeper into your pores and this makes them more effective. It also prevents them from getting washed off.
Just keep in mind that one of the most common complaints mentioned by users is that the product is so strong it can cause burning, irritation, or can make your skin dry.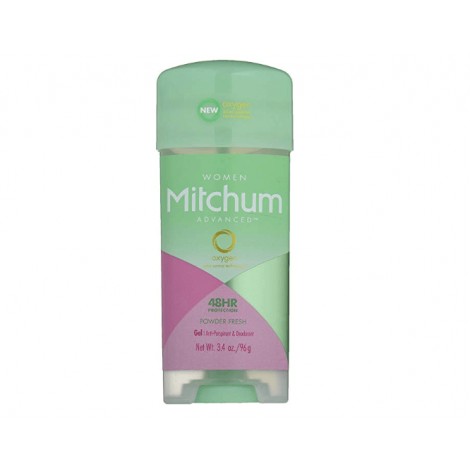 48-hour protection
Quick drying gel
Blocks odor
Free from alcohol
For sensitive skin
Mitchum antiperspirant and deodorant for women comes in two available scents: Powder Fresh or Flower Fresh. Not only does it block sweat, but it also prevents odors. It is a two-in-one product that includes deodorant. Users report that the two scents are pleasant. The Powder Fresh smells slightly like baby powder, and the Flower Fresh smells clean and fresh.
You can actually use this product once every two days if you prefer. It lasts for 48 hours. Users report that they have tried skipping a day and they notice that it continues to work. Mitchum comes in a gel stick that dries quickly so it does not stain your clothes, and it does not use alcohol to achieve its quick drying properties.
The first ingredient of the Mitchum antiperspirant is water, and the product's formula actually creates a unique process where pure oxygen is released, which is a powerful and natural odor-fighting technique. Some users experienced a phenomenon where the product created a chalky film on their skin after it had dried. This film then proceeded to flake off which annoyed the users.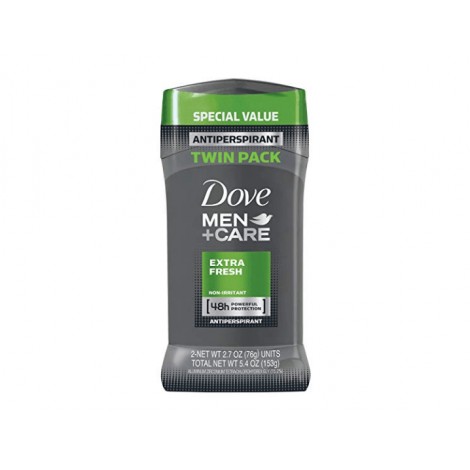 Non-irritant
Includes moisturizer
Recommended by dermatologists
Four available scents
Easy to remove
This Men+Care antiperspirant from Dove is great for those who have sensitive skin. One-fourth of the product is actually a moisturizer that helps keep your skin soft and prevents it from becoming irritated. Many users have reported that they are very happy with how well their skin reacts to this combination.
Dove Men+Care's antiperspirant is available in three scents. These are Clean Comfort, Cool Silver, Aqua Impact, and Extra Fresh. Users consistently say that they like the scents which they describe as masculine and fresh. The scents are just the right strength and they maintain an even strength throughout the day, never being too strong or too weak. Some users thought the product did not glide smoothly enough and was a little flaky.
A downside is that this antiperspirant contains alcohol, which does help the product dry quickly and it does clean the area and kill bacteria, but it can also irritate and dry out your skin. But the fact that the formula contains moisturizer helps counteract the effects of the alcohol, though. This makes the antiperspirant relatively gentle on the skin. And since it is gentler on the skin, it is also a little easier to wash off.
Which could be good or bad depending on how you look at it. On the one hand, you will not have trouble removing it in the shower if you want to clean it off. But on the other hand, it will not last through showers as some antiperspirants will. You will have to reapply it after a shower even if it's only been on for a few hours.
4

. Degree Women Clinical Protection



Designed for summer
Resists heat
Endorsed by doctors
Gentle
Hypoallergenic
If you are looking for a women's antiperspirant that includes moisturizer just like some previous products on the list, then Degree might be a good option for you. Just like the Dove Men's antiperspirant, Degree includes moisturizer so that it is extra gentle on your skin.
The Degree formula is specially designed for hot summer days. It is great for those who are on the move a lot during the months of summer. In fact, moving around more activates the product and makes it work even better. The scent is fruity and floral with green apple and peach for the fruity element. Jasmine, rose, and gardenia bring in the floral elements.
Some users did not like how strong the antiperspirant's perfume is. It might be more effective because of its strong scent. But the scent could also be bothersome if you are sensitive to strong smelling products.
On a more positive note, the molecules in this antiperspirant are heat resistant. This means that they provide even more sweat protection. It will also be a little harder to rinse off. But that means it will last through a quick rinse off too.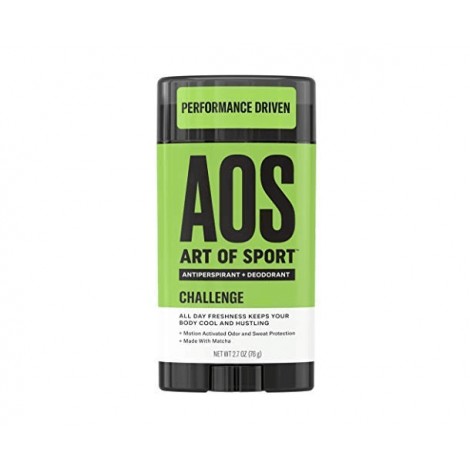 Matcha and arrowroot
Motion activated
Balances PH levels
Money back guarantee
Does not stain
Art of Sport's antiperspirant combines the healthful properties of natural ingredients with the extreme effectiveness of traditional sweat-blocking ingredients such as aluminum.
The two main natural ingredients in the Art of Sport product are matcha and arrowroot. Matcha has energizing properties along with several health benefits. Arrowroot is great at wicking away moisture and helping you to stay cool.
Two more natural ingredients provide the fresh-smelling scent. These ingredients are sandalwood and basil which give it a particular scent that smells sporty and musky. The great thing about Art of Sport is that they made this product as natural as possible while still ensuring that it is completely effective. They chose not to include parabens or talc and they substituted the natural ingredients for these, but they still chose to include aluminum because no other ingredient is more effective at stopping sweat.
Dermatologists have tested this antiperspirant to make sure it is safe to use on your skin. Another way the product blocks odors is by balancing the ph-levels which prevents bacteria from growing and in turn lessens odors.
Art of Sport does offer a 30-day guarantee, which is not something you usually see among antiperspirants. And that makes this one of the best options for using while working out or participating in sports. Not to mention that is specifically what it is formulated for and the antiperspirant is actually activated by motion.
Users have mentioned that it is extremely difficult to remove the product from your skin. Even after scrubbing diligently, the antiperspirant stays in place. This is definitely to be expected. After all, the product works even throughout the most extreme workouts. To do this, it has to be resistant to getting washed away by sweat.
An added benefit is that you will not have to apply it again after showering. Just keep in mind that when you apply it, you are going to be stuck with it for a while before it eventually wears off on its own.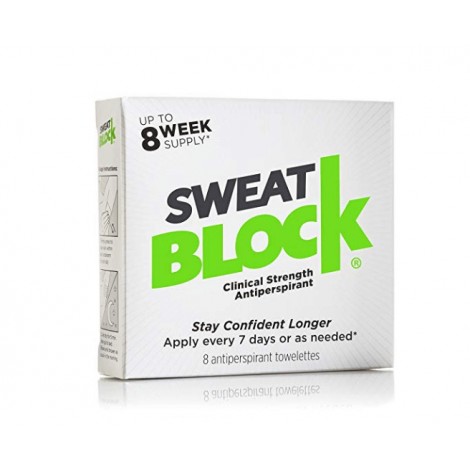 Lasts seven days
Eight week supply
Towelette applicators
Safe on clothing
Gender neutral
With a unique application method that is the only antiperspirant of its kind on this list, SweatBlock is also one of the longest lasting antiperspirants. SweatBlock has been approved by the FDA and it includes some botanical extracts in its ingredients.
SweatBlock lasts an incredible seven days. You only have to apply it once per week. The product comes with eight individually wrapped towelettes that you simply apply to completely dry skin right before bed. Dabbing is more effective than rubbing it in and also helps prevent irritation.
In the morning, you can apply deodorant if you choose. This is an important note because SweatBlock is strictly an antiperspirant. It is not designed to block odors. You can go about your normal daily routines and pretty much forget about the product for a week before needing to apply it again. SweatBlock is odorless which makes it ideal for both men and women.
This antiperspirant is safe to wear with any color clothing since it does not stain at all. SweatBlock comes with instructions for how to use the product.
And though It is meant for use under the arms, the brand states that it is safe to use on other areas as well. Users have actually tried this and have had success with it. For one example, the product is great for preventing sweaty feet which in turn prevents stinky shoes.
SweatBlock also soothes your skin. And it has been extensively tested on the Rachael Ray Show where a firefighter used the product for six weeks during which he put out fires and did CrossFit. During these tests, the product was very effective. Some users have complained that the effectiveness of the antiperspirant seems to decline after each use.
A few users found that SweatBlock did not last seven days and they had to re-apply it sooner. Each of us has unique body chemistry, so you never know how well an antiperspirant is going to work until you try it.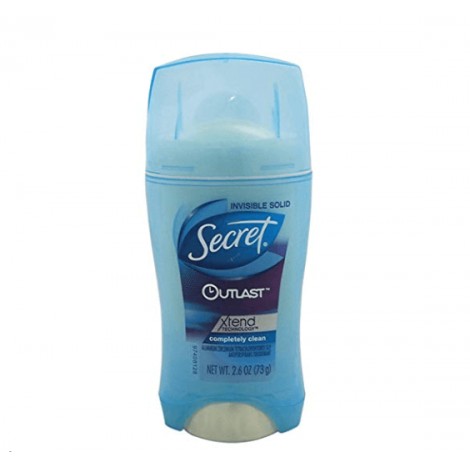 Absorbs odor
No white marks
Releases fragrance
Dry application
Designed for athletes
Fragrance not strong enough
Secret Outlast Xtend antiperspirant lives up to its name since it is designed with athletes in mind. It is made to last and is a great choice for anyone with an active lifestyle. It is also completely clear. It won't leave white streaks on your clothing. And anyone who has had to battle deodorant streaks knows the value in that!
Secret's antiperspirant absorbs odor and blocks sweat, all while releasing a scent that lasts all day. It uses its own special signature technology which holds in the odor. The applicator is solid and dry so that you do not have to deal with waiting for the product to air dry before putting on clothing.
Most users thought that this antiperspirant was very effective. They also felt that the scent was pleasant. Some did this it weak, however, and stated that they felt it needed to be more fragrant.
8

. Degree Men MotionSense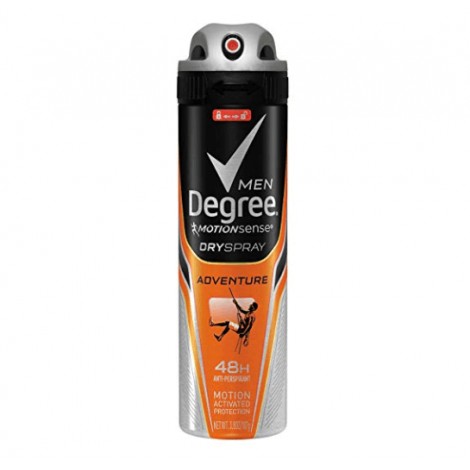 Spray on
Instantly dries
GQ award winner
Feels fresh
No residue
Degree Men MotionSense antiperspirant actually won the GQ grooming award in 2015. It comes in a convenient to use dispenser, and it gives a fresh feeling when used.
MotionSense is a spray on product, and it dries very quickly so that it feels like it goes on dry. This is great to prevent staining and to prevent a wet or sticky feeling. The product also has a built-in deodorant for a one-step hygiene routine. We have featured the Adventure scent which smells like citrus blended with pepper and the woods.
The one downside is that some users have found that the product did not last all day for them. If you have this trouble, you could certainly try spraying a bit more on at a time. MotionSense includes no water or alcohol, which helps it achieve that dry feeling.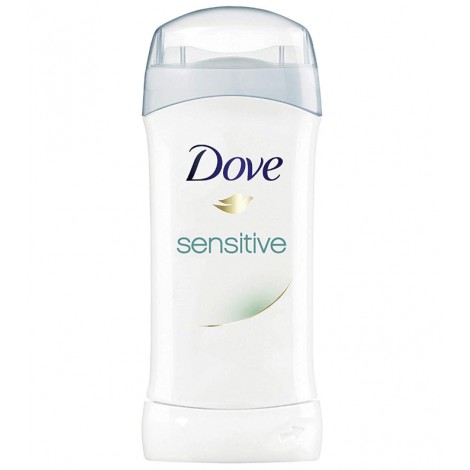 No alcohol
Unscented
Smooth glide
Gentle on skin
Keeps skin soft
Doesn't block extreme sweat
If you find that scented products bother your skin or distract you with their strong smell, then you might want to try Dove Sensitive Skin. It is unscented which means it is much more gentle on your skin than scented alternatives.
The fact that there is no alcohol means that Dove antiperspirant will not dry out your skin, and you will probably even notice that your skin becomes softer after you start using this product. Since the product glides on smoothly, that also helps prevent irritation. This Dove product is invisible and users report that it does not stain.
Something users did not like was that sometimes sweat still manages to get through the protective barrier. If you do not sweat much, you will not have to worry. Unfortunately, it seems that gentler products for sensitive skin are typically less strong than other products. Another thing you need to know is that while the product is free from fragrance, it does actually contain a small amount of perfume. It is there simply to neutralize the bad odor of some of the active ingredients.
However, the amount of perfume is so small, you might not even be able to smell it at all. One nice thing about Dove is that it works to help heal irritation caused by shaving.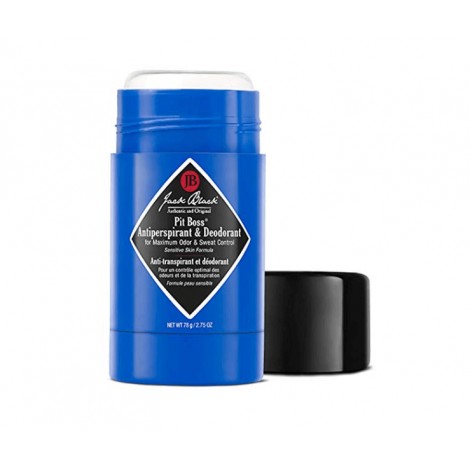 Free from color
Luxury quality
Tested by dermatologists
Contains vitamin E
Contains Aloe
Jack Black Pit Boss antiperspirant is invisible and has no coloring added to it. It is free from sulfates and free from fragrance.
Jack Black is a luxury brand and so it is not surprising that this Pit Boss product comes in a very tiny amount. Users did not like that the product didn't last them very long at all. But users did like how well the product worked and how it smelled.
Another great thing is that the product contains vitamin E and aloe both of which are very good for your skin. Vitamin E can actually help heal the damage done by UV rays, and aloe has a soothing, cooling feel that prevents irritation.
Dermatologists have deemed Jack Black to be safe for all skin types. Another thing to know is that some users have reported that Jack Black does not stain cotton, but can stain polyester for some reason.
Criteria Used for Evaluation


Effectiveness
If an antiperspirant is not effective, then there is no point in buying it. We chose to set high expectations and only included products that most users reported as effective. When researching effectiveness, we decided to break it down into four aspects. One, does it stop sweat from forming? Two, does it block odors? Three, how long does it last? And four, how quickly does it go into effect?
Does it stop sweat from forming? - Since this is the main function of these products, we considered this aspect to be the top priority. If it failed at all other aspects, it at least had to be successful with this one. We learned that various compounds of aluminum are very effective at stopping sweat. In fact, it turns out that aluminum is the only sweat-blocking substance that is allowed by the FDA. All of the antiperspirants we chose contain aluminum. It soaks into your pores and blocks them so the sweat can't get out. We learned that some products have higher percentages of aluminum than others, and those tend to be more effective. Another thing we learned about was the different aluminum compounds that are in these products. The most common one is aluminum zirconium, but another less common compound is aluminum chloride which is a bit more effective and is actually the ingredient that you would find in prescription antiperspirants. Both types are effective, but aluminum chloride is more so and that influenced how we ranked the products on this list.
Does it block odors? - This was less important than the first aspect since blocking odors is not an antiperspirants main function. Sometimes the products do not include a built-in deodorant, but sometimes they do. We chose to prefer the ones that did because you can get more use out of the product that way. It also means you don't have to apply deodorant as an extra step. Two-in-one products are much more convenient, and they are very common.
We still chose to include some products that do not have a built-in deodorant, and this was because they were so effective by themselves. Also, some users might not want a built-in deodorant and instead may choose to use their own favorite brand alongside one of these antiperspirants.
How long does it last? - After researching, we decided that at the very least, these products need to be effective for at least 24 hours. 48 hours is even better. All of our choices work for at least 24 hours, but we included as many as we could find that work for 48 hours and even one that works for up to a week.
How quickly does it go into effect? - This is mainly a question of responsiveness. Some of the products take a while to work and so are best applied at night so they can go into effect while you sleep. Since these are also some of the most effective, we decided that this aspect was at the bottom of our list of priorities. But, since we also knew that many people need a convenient and quick-working product, we included a few of those options as well.


Potency
What we learned when researching potency was that the more potent the product, the more effective it is, but there is a catch. This also generally means that the product will not be as gentle on your skin. Less potent products are kinder to your skin, but they might not last as long or be quite as effective in stopping sweat. So, it is a trade-off and we included some more potent and some less potent products because when examining user reports we found that the very potent products don't actually bother everyone. They only tend to irritate those who already have sensitive skin issues. What you should choose depends on what you know about your skin already. If you have sensitive skin, then some of the less potent products are going to be your only options. For those who do not have sensitive skin, the more potent products will be your best bet.


Application
The application of these products needs to be quick, convenient, fast drying, and comfortable. Some of the application methods we looked at were a dry stick, spray on, roll on, and wet wipes. The dry stick is by far the most common. Some good things about this method are that it is not messy, it comes in a convenient container, and it is easy to apply. There are some potential cons, though too. This kind of product seems to have a tendency to stain clothing. Sometimes it does not dry very fast and you might have to hold up your arm for a while so the product can dry. Another common problem was that if the consistency isn't just right, it can make the product crumbly or chalky or rough. Finally, it is difficult to use up all the product. There is usually a little bit left in the end that you can't get out.
Spray on seems to be the best at not staining clothes. Since it is a fine mist, it dries very quickly, and that is what helps prevent staining. One downside is that since it is in liquid form, it can be shockingly cold when you put it on. Roll on is probably least convenient. It does not dry quickly like spray on and is in a liquid form. You might find that it is easy to get too much of it on your skin, causing staining and irritation. Wet wipes are probably not as convenient as a spray on or a dry stick, but they do work well and most users seem to like them.


Water Resistance
These products have to be at least somewhat resistant to water so that sweat does not simply wash them away. Another great benefit of this is that the product will last longer even if you shower. You will not have to re-apply it after showering. But a downside is that if you do want to wash the product off, you are going to have a hard time of it. It might be impossible to wash off and you will just have to wait until it wears away naturally. We decided to include products of varying degrees of water resistance. The great news is that whether or not they are easy to wash off in the shower, they will still resist sweat.


Side Effects
Using a new product only to develop a painful rash is something we all want to avoid. For this, we looked closely at user reviews to see which products had a tendency to cause skin problems. We included many products that are designed for sensitive skin. Some of these include moisturizer to help ensure they do not dry out your skin. Others avoid using alcohol which can be an irritant. Some include aloe or natural products that soothe the skin. Since skin irritation is the number one side effect, we made it a priority to find products that were known for being gentle on the skin. Of course, we also included some that are not so gentle because, for some users, this is not an issue.
Expert Interviews & Opinions
Most Important Criteria
(According to our experts opinion)
Experts Opinion
Editors Opinion
Users Opinion
By Default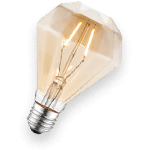 Test The Product First
It is best to test the product on a small area of your skin before committing to fully using it. This is especially important if you have sensitive skin, but even if your skin is not sensitive, it is still a good idea because you never know how you will react to a new product and new ingredients you might not have been exposed to before. Choose an area, perhaps under your arm but a bit lower down on your side where the skin is less sensitive. Apply a little bit of the product, and wait to see how you react. If you do not react well, this minimizes the discomfort. If you have no troubles after 24 hours, however, feel free to use the product as you normally would.
Avoiding Irritation
Here are the best practices that will prevent any problems with burning or stinging when using these products. First, never apply any of these to wet skin. Make sure your skin is completely dry. If you are going to apply the product after taking a shower, either wait a while for your skin to completely air dry, or try using a hairdryer. Simply toweling off may not get your skin dry enough. Next, make sure you never apply the product directly after shaving since your skin is extra sensitive then. Finally, if possible, apply the product at night right before bed. This will give it time to absorb overnight.
Other Factors to Consider


Bottom Line
The good news is that the products of these types tend to be very effective. Most users are very happy with the results once they start using these products. Some have struggled with excessive sweating for their whole life and finding something that works can bring with it a wonderful change of lifestyle. No more hiding under layers of thick clothing, and no more being afraid to raise an arm. When these products do their job well, they can save your clothes by preventing the stains that come from excessive perspiration.
Frequently Asked Questions
q:

Do these products contain aluminum?

a:

Yes. That is what makes these products work. Without aluminum, the product would not stop you from sweating. Aluminum is actually the only sweat-stopping active ingredient that is allowed by the FDA.
q:

Does aluminum cause health problems?

a:

Studies are not conclusive. Some see that it might affect estrogen levels which can potentially cause breast cancer. But so far that has not been proven one way or the other. Using these products sparingly us widely considered to be fairly safe. Problems can come from using anything too much and causing a buildup of certain ingredients in your system. Make sure to refer to the list of sources at the bottom of this page. There you will find a link to an article about this.
q:

What is the difference between antiperspirant and deodorant? Are they the same thing?

a:

They are two completely different things, but many times you will find them paired together in one product—a two-in-one kind of formula. This is because you need both and the two go hand in hand. Not all products include both, though. Antiperspirants are simply sweat blocking. They do not block odors, necessarily, while deodorants do. But deodorants do not usually block sweat, although they may absorb it somewhat.
q:

What clothing is best to prevent sweating?

a:

Try not to wear synthetic materials. Cotton is a natural material that is very breathable and great for keeping you cool and for drying away sweat.
q:

Why do some antiperspirants include moisturizer?

a:

Moisturizer helps prevent irritation. If the product you choose does not have a moisturizer as one of its ingredients, then it would be a good idea for you to apply your own as part of your hygiene routine. Your favorite moisturizing body lotion will do just fine, but you can also try coconut oil. It might be a bit oily, but if you apply just a little bit, you might find that it helps keep your skin much more healthy.
q:

Are there any natural products that are just as effective?

a:

Generally, no. Natural products simply can't achieve the same amount of effectiveness as aluminum-based products. That is not to say that individuals might find that natural products work just as well for them. We each have different systems and will find that what works for others might not work for us, or vice versa. But in general, you will not find a natural product that stops sweat altogether. Most of the time the best they can do is absorb it to a certain extent.