Adidas Adizero Boston 10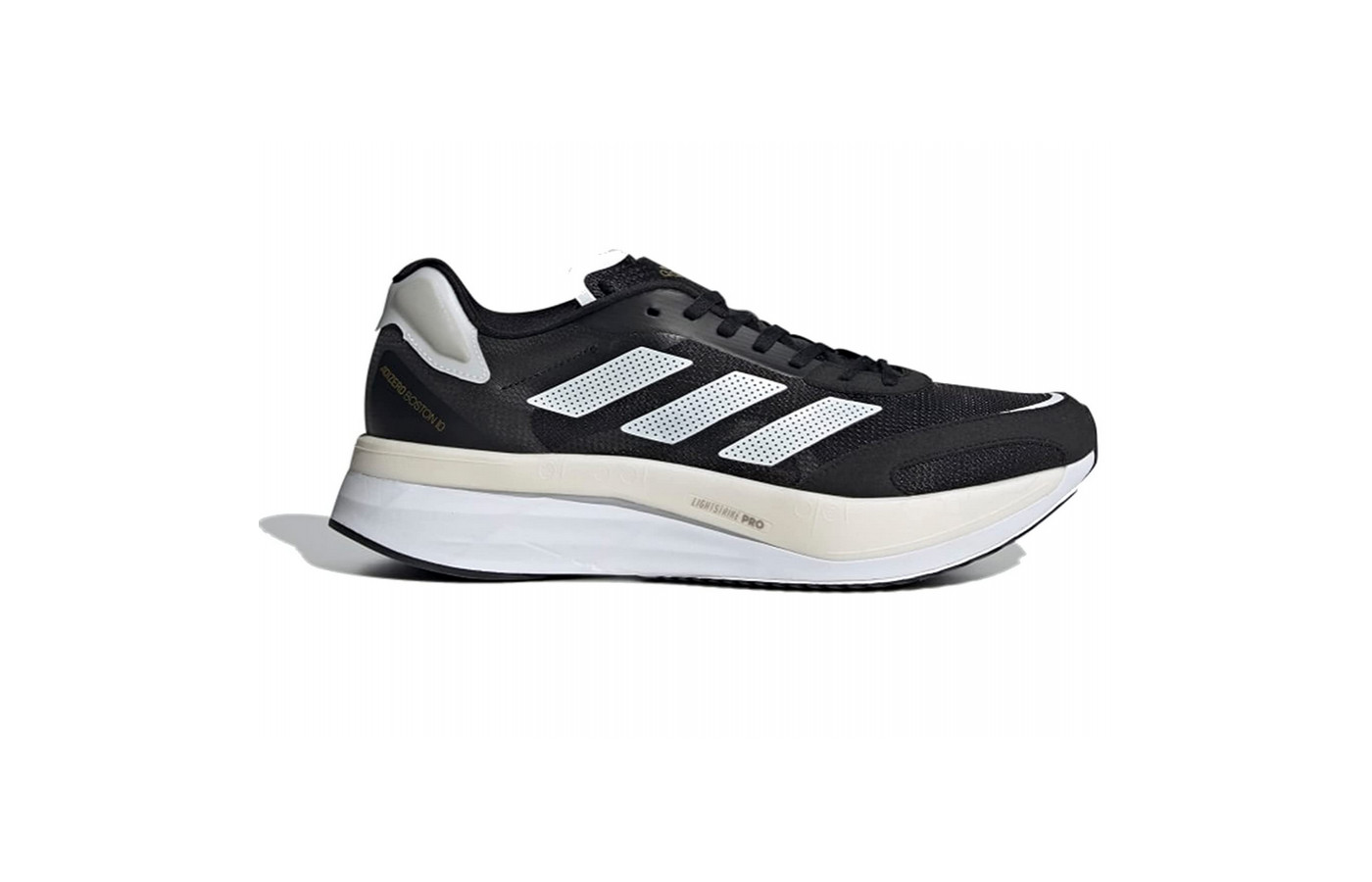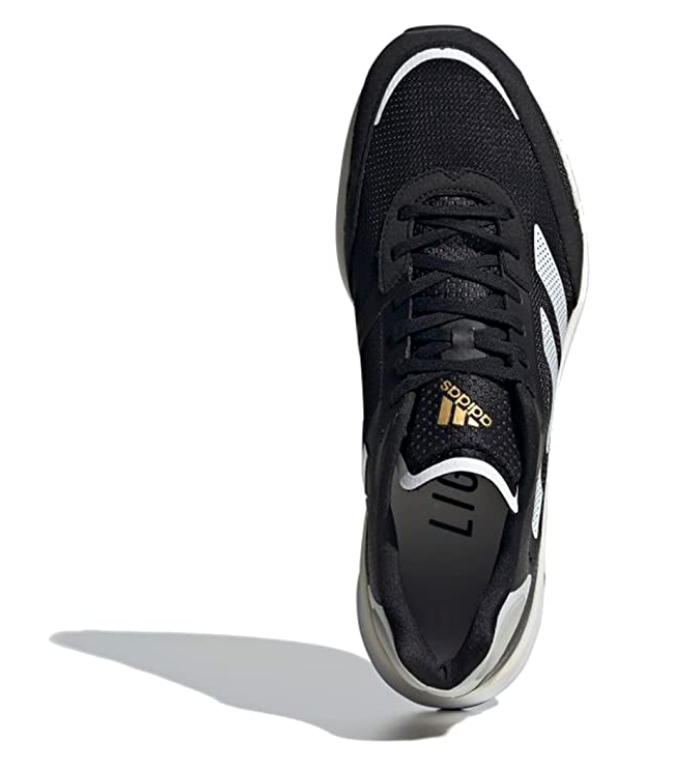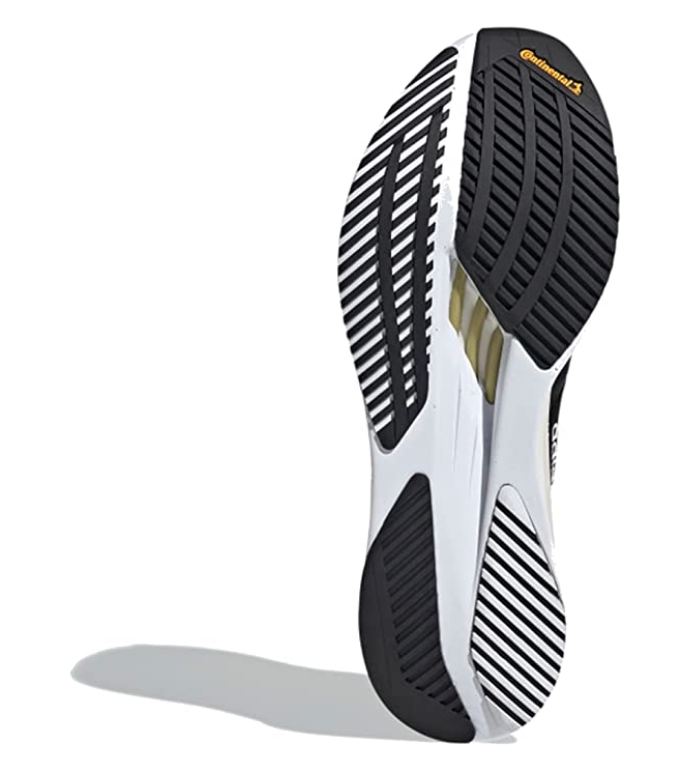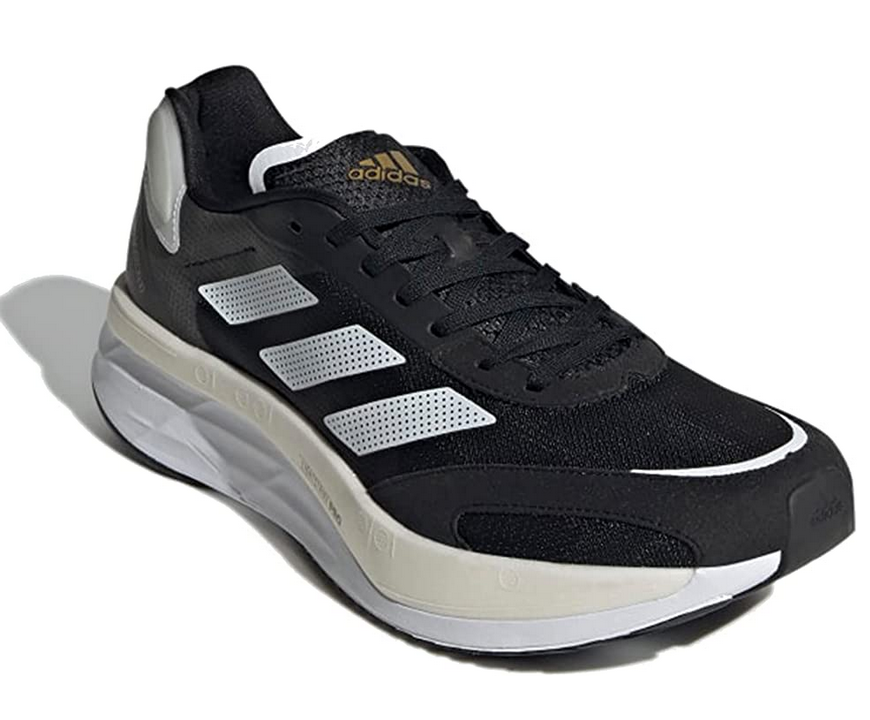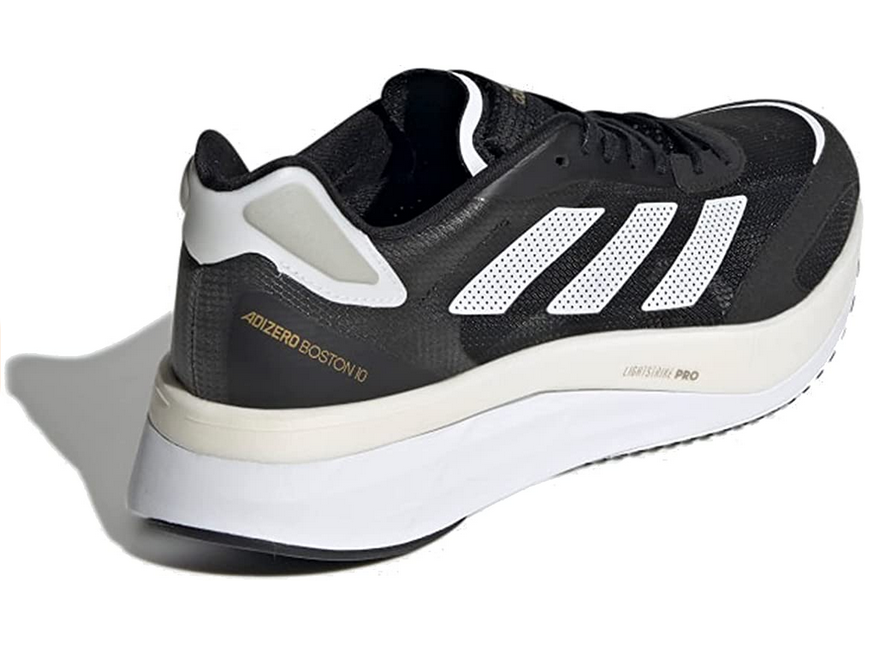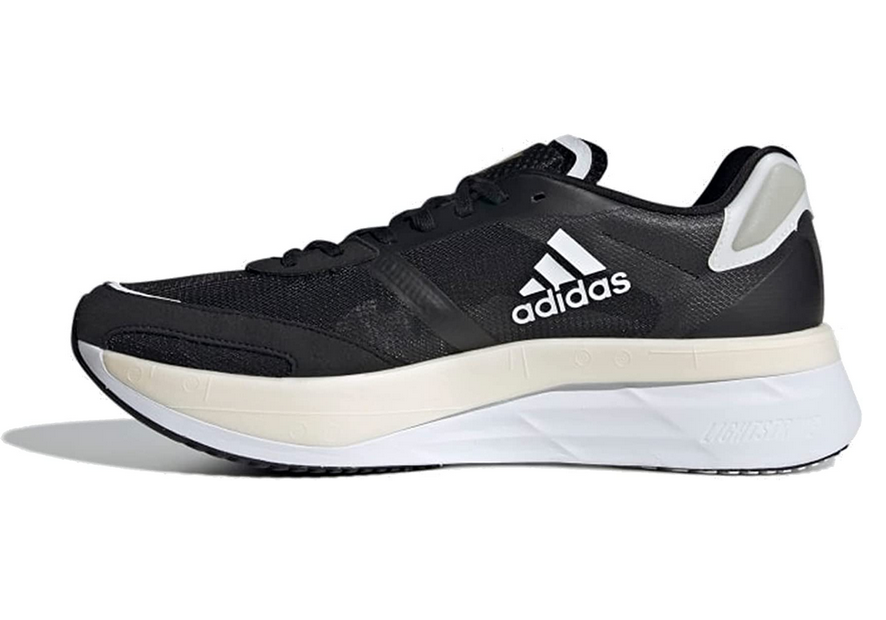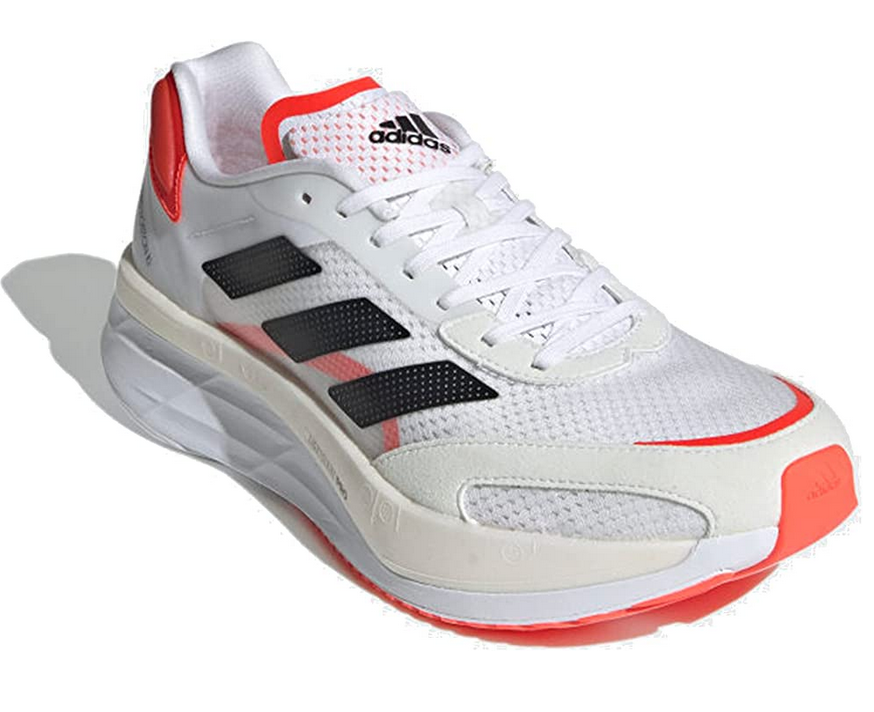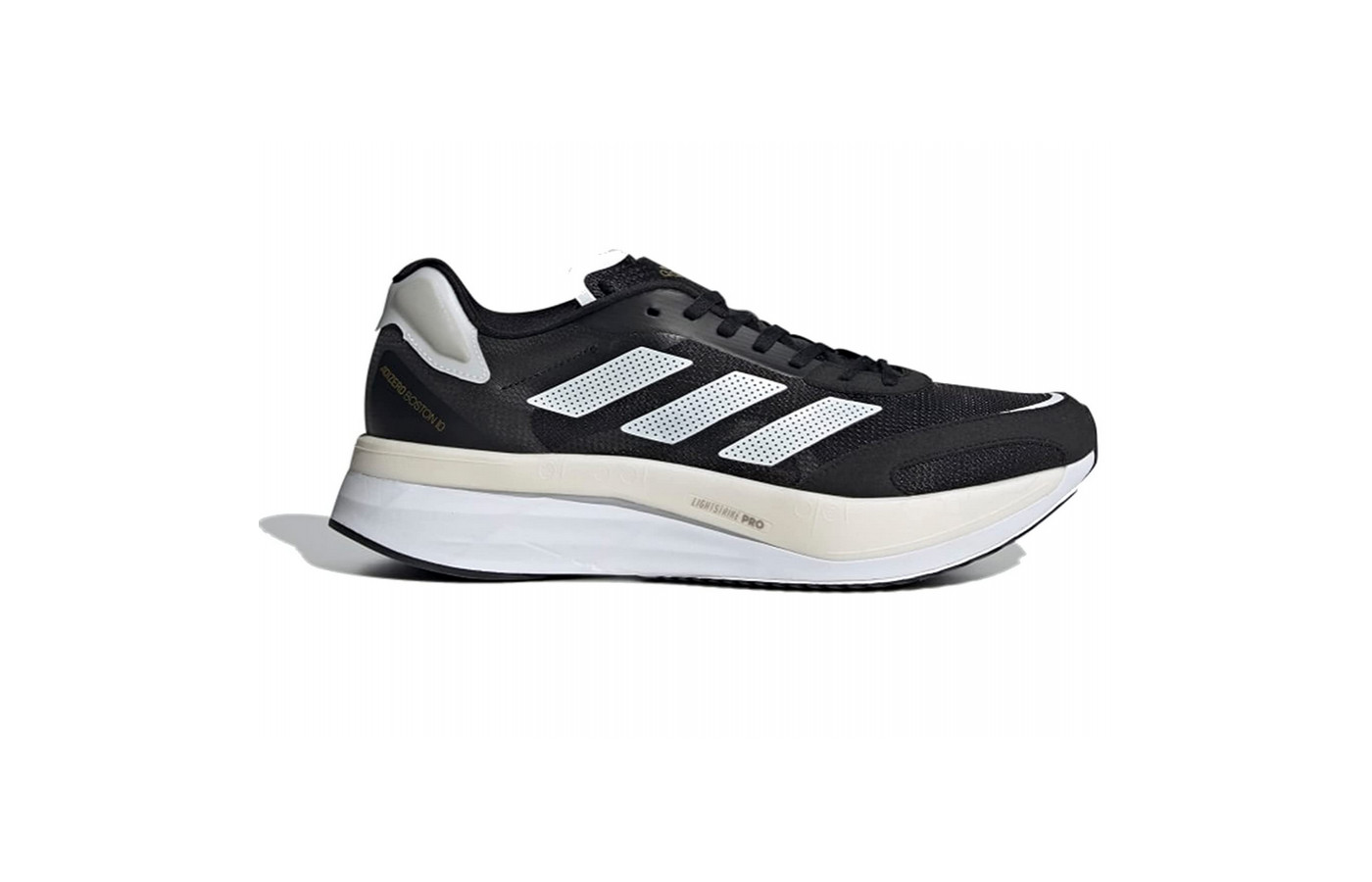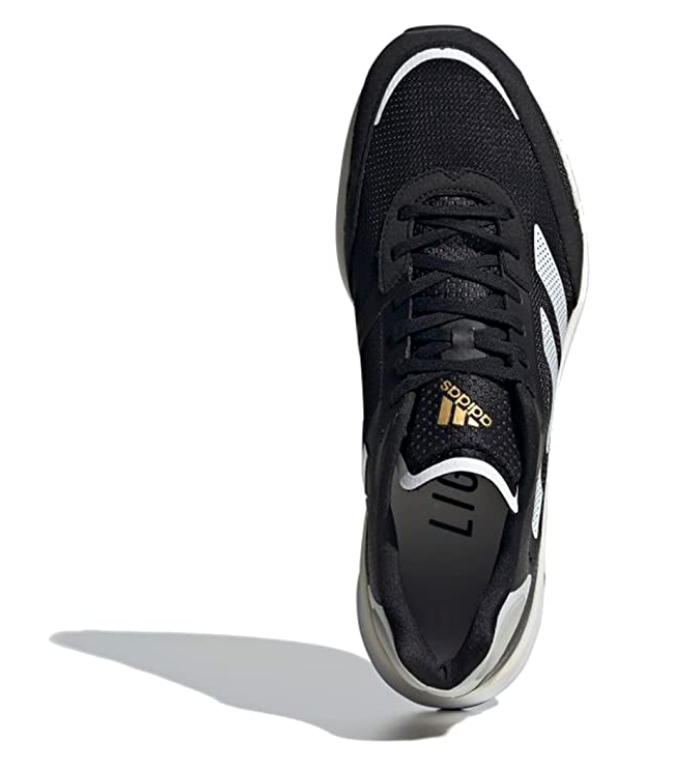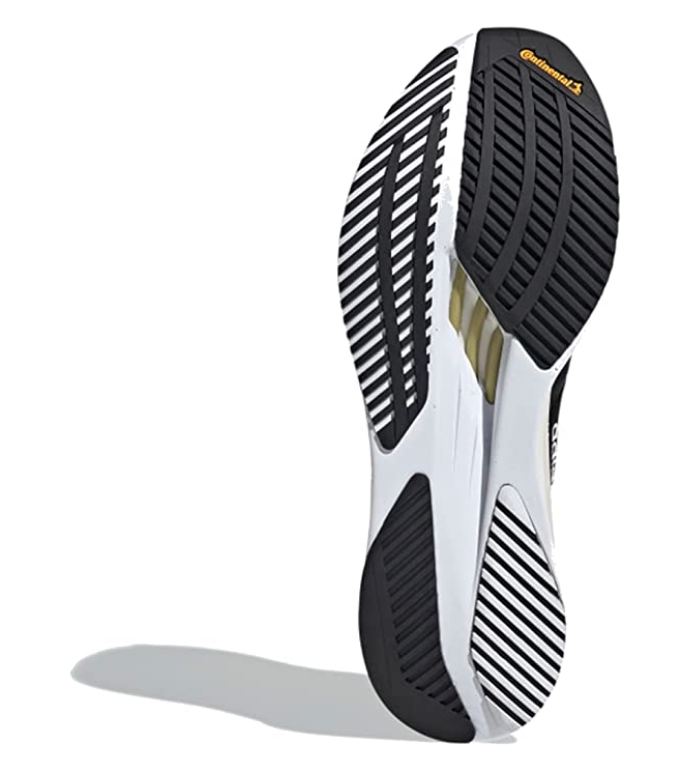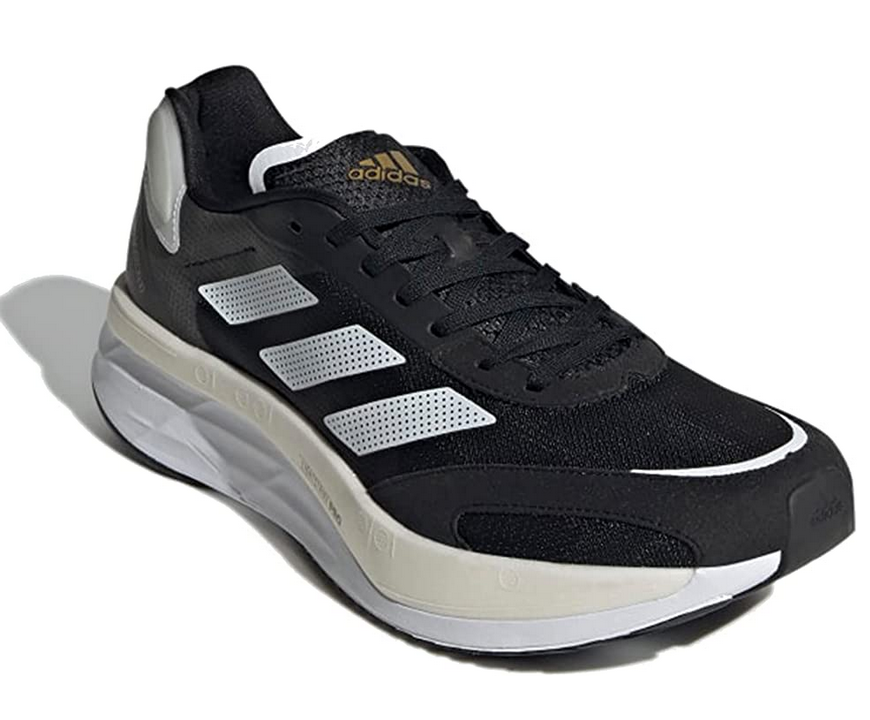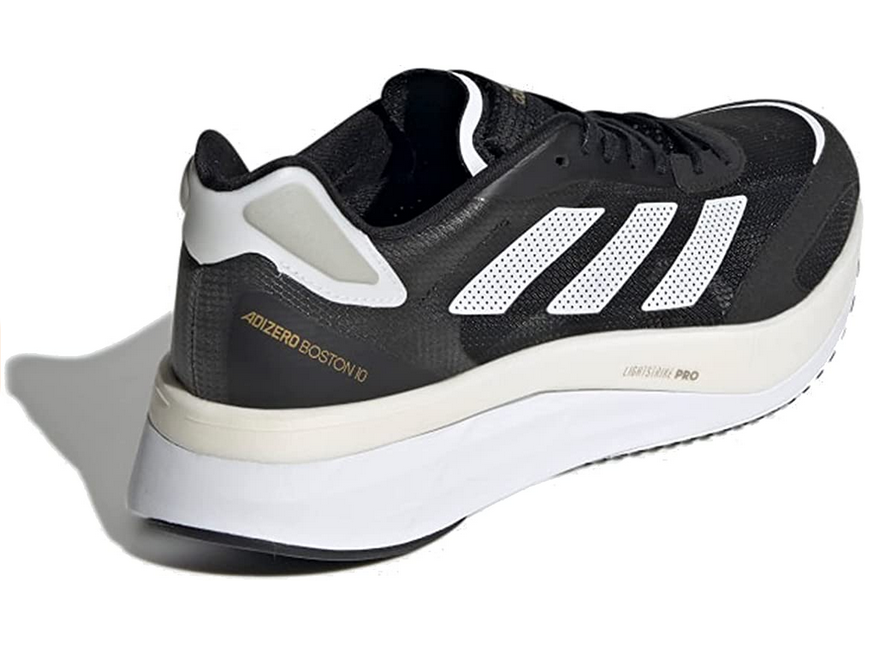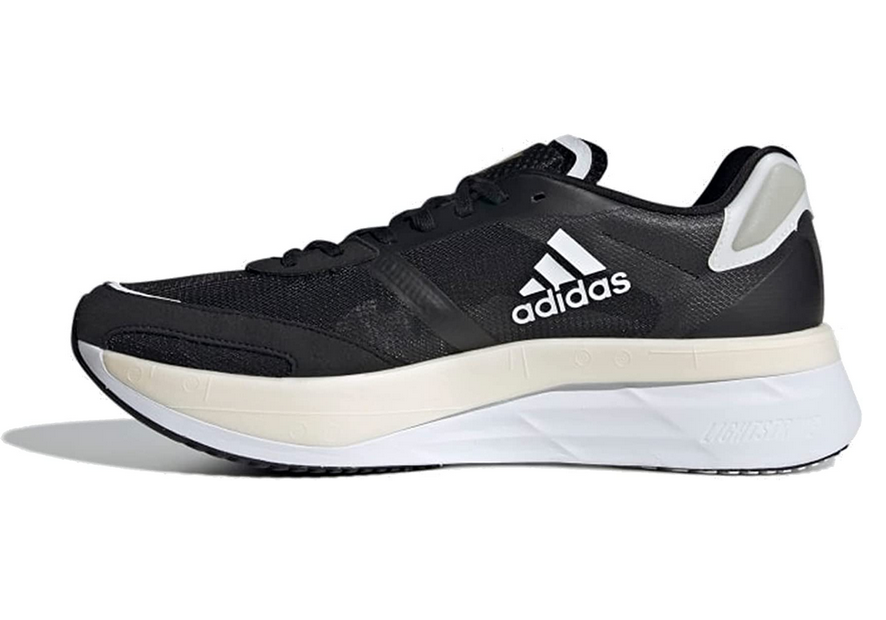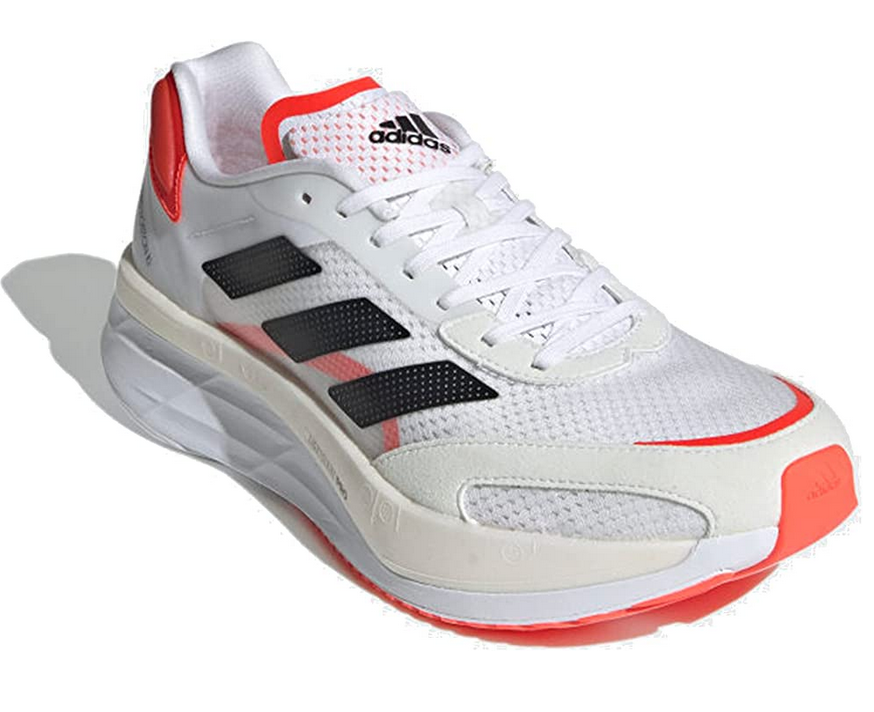 Our Conclusion
If you're like me, then every run counts. Every time I lace my shoes up and head out it matters, so do the shoes that I choose to wear.

Adidas has a long line of running shoes that tick every box, they bring excellence to the track and the road and offer you a ride that will be enjoyable and enhance your performance.

Yes, if you are looking for a running shoe that is ready to give you 100% every time you wear them, then Adidas is the right brand to go for.

The Adizero Boston 10 is an impressive shoe to look at, featuring a Continental rubber outsole for great traction, light strike EVA midsole for optimized cushioning, and energy rods for a faster spring back in your runs.

They are a good road running option, though they may fit on the narrow side and aren't as flexible as you may want.
Pros & Cons
Continental rubber outsole
Key Features
Key Features
Technologies

Energy Rods

The Boston 10 is not known for its flexibility. In truth, it's quite a stiff shoe. That's where the energy rods come in.

Anatomically designed carbon technology with energy rods offers that slight bounce back with each stride.

Continental Rubber Outsole

Outsoles are what make or break a running shoe, if this feature falls apart then you're screwed. Luckily, the Boston 10 is equipped with a great outsole purposefully made to be durable and with a great traction.

Lightstroke Pro EVA Midsole

The Boston 10 benefits from both Lightstrike Pro foam and EVA foam, which together provide a cushioned and durable ride. The downside is this can be a little too firm, which takes the bounce away.

Gusseted Tongue

The gusseted tongue ensures good midfoot stability, The tongue is thin and breathable and the lightweight laces have that 'barely there' feel to them. The collar is also nicely padded offering that bit more comfort when running.

Mesh Upper

The uppers on the Boston 10 are a mix of textile materials. The mesh offers that breathable option which is always beneficial on running shoes, but the suede that lies just above the sole can be less forgiving, it also attracts dirt!

Design

Looks-wise, the Adidas Adizero Boston 10 is an attractive shoe. It is stylish and versatile, and although a shoe designed for running, it could easily be paired with jeans or casual pants. Available in 3 different colors, they each are as appealing as the other.

The generous rubber outsole resting at 8mm, gives you a good lift from the ground and should, in theory, offer you a responsive ride.

The popular Adidas three stripes are a feature across the side of the shoemaking everyone aware that you are wearing a fashionable brand.

Price

I have never been a fan of this section when it comes to reviews, but it's an important one. The Boston 10 is an expensive shoe, and, in my opinion, given the cons, I would say it is slightly overpriced.

You are paying for the brand with this shoe.


Comparison to Similar Runners
Brooks Levitate 4
- These shoes are badass! They are extremely stylish and with 11 options of color combinations, you are spoilt for choice. Lightweight, excellently cushioned, and breathable uppers, the Levitate 4 offers you a nice and enjoyable ride. The DNA AMP midsole ensures a more efficient energy return and the flexible arrow point patterned outsole provides you with a smooth and powerful heel-to-toe transition.
Hoka One One Elevon 2
- Another formidable running shoe both to look at and as a performer. The Elevon 2 is the ideal road running shoe. Boasting a top-layer PROFLY midsole for great cushioning, an extended heel for smoother transitions, and a Crystal transparent rubber outsole providing a clean aesthetic, this shoe is bold and, in a nutshell, AWESOME.
Verdict
Honestly, I was slightly dissatisfied with the Adidas Adizero Boston 10. Yes, they are stylish and offer a firm and stable ride but as a
road running shoe
, I would want more cushion and responsiveness.
The Boston 10 is a narrow shoe as well, so be aware of this as if you have a wider foot then they could be a bad buy and cause you more pain than good.
The good news is that they are a durable option and if you wish to use them as an occasional, twice a week, type of shoe, I think they would be a good option.
Based on price, there are multiple road running shoes on the market that are better value for money. The Adidas Adizero Boston 10 is priced on the brand rather than the amount it offers.
Subscribe to our Newsletter