10 Best Shoes For Pigeon Toed Toddlers Reviewed & Rated
last updated:
May 28, 2020
It is always difficult to see your child, or the child of a loved one, struggling with their gait. While your toddler may not even notice that they are pigeon toed, observing an affected child can cause worry and anxiety. An excited toddler may catch their own heels while walking, and sometimes trip or fall, but luckily, there is little to no pain at all associated with in-toeing. Regardless, concern about a child's gait is valid. Many children will eventually grow out of it on their own with time and patience. There are still ways to make walking a little smoother in the meantime. There are many footwear options that parents can take advantage of. These choices will help to quell fears about an active, or clumsy, child who shows signs of in-toeing.
This is the best product on our list that is currently in stock:

Champion Gusto
Why is it better?
Memory Foam insole
Wide sizes available
Kid-friendly closures
Keep feet cool
Very flexible
In a
Hurry? Editors choice:

Test Winner: Champion Gusto

20
Researched Sources
14,000
Reviews Considered
100
Hours Researching
20
Products Evaluated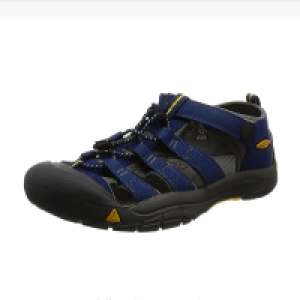 Keen Newport H2
Rubber Sole
Waterproof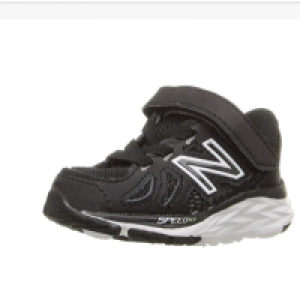 New Balance KV790V6
EVA Midsole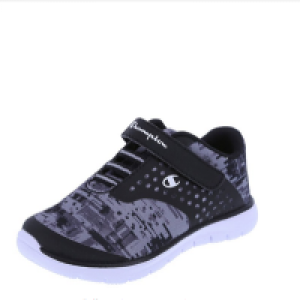 Champion Gusto
Memory Foam Insole
Non-marking Outsole
Support
Fit
Durability
Breathability
Midsole
By Default
10 Best Shoes for Pigeon Toed Toddlers



Adjustable for perfect fit
Comfortable
Great for outdoor play
Resilient to the elements
Sturdy sole
When looking for support options for children, most people shy away from sandals, because they often supply very little structure, especially for a toddler with intoeing. That is not the case for these synthetic, rubber-soled sandals. This versatile leather and synthetic style from Keen, a company dedicated to maintaining both quality and integrity in all of their products, offers comfort and support in those hot summer months. Coupled with the non-marking insole, this shoe is perfect for indoor, or outdoor, play. This sandal provides the sturdy footwear your child needs to aid them in keeping their feet straight, without sacrificing the carefree look and feel of a sporty, summer style.
Waterproof Construction
Not only is this sandal waterproof, but it has a washable leather upper and removable insert to keep your child's new favorite pair clean and presentable through those rainy spring months. This helps the Newport H2 in being the perfect summer option to transition into spring without the hassle of replacement, like there may be with a lower quality pair.

Cleansport NXT
Cleansport NXT technology nips smelly feet in the bud. This style provides odor control, which is important for any sandal that will be often worn sans socks. In addition to their odor control technology, Keen has also included a breathable mesh lining, a useful addition to the build for keeping your toddler's feet cool and dry.
Cost and Value
Keen tends to run on the pricier side, because you really are paying for the quality you're getting. With all of this sandal's waterproof features, easy to get on and off elastic cord closure, and quick drying mesh, it is easy to see that the higher price tag allows the brand to include both comfort and convenience into their design. Finding a versatile summer sandal with enough support for a child with intoeing isn't easy, but this Keen pick delivers and ensures you get what you're paying for.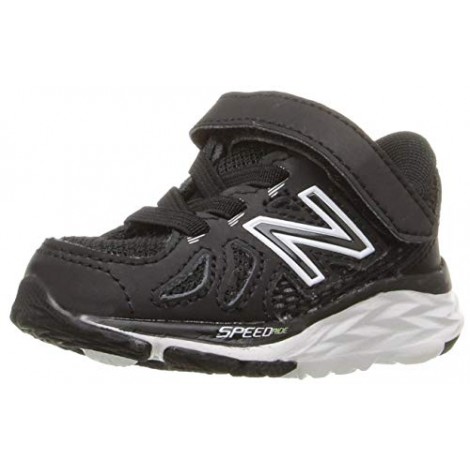 Great fit
Large selection of wides
Removable inserts
Classic look
Available in half sizes
Minimal grip on sole
Stiff construction
New Balance is known for often leaving trends behind, and designing sneakers for practicality and fit instead. Their brand is dedicated to athletes achieving their goals, and this toddler's running style will help prepare your little one with in-toeing to conquer the world. The brand is consistent in providing various widths and sizes to meet the needs of every customer. Truly dedicated to comfort, New Balance will provide your toddler with endless support during play time, as well as the comfort necessary to keep them happy.
Elastic and Velcro Closures
Everyone knows the struggle of getting anything on and off an active toddler. Too tight, too loose, too hot, they're constantly trying to get out of their footwear. For children with pigeon toes, their feet need to be comfortable and secure, so the elastic fit coupled with the velcro closure offers extra support, while still being easy to take on and off.
Injection-molded EVA insole
Not only does this method of molding produce less waste than it's compression molded counterpart, but it also has a bit more give to it, which provides a softer feel for your toddler. Injection molded EVA insoles are often done with one complete mold, rather than piecing any part of the sole together. This allows for a much more solid construction than its multiple piece counterparts.
Cost and Value
New Balance is one of the more cost effective popular sneaker brands. These toddler shoes are moderately priced, and the quality makes them worth every penny. The consistency of quality New Balance provides with each purchase is unparalleled, and this design is within a very reasonable price range, all things considered.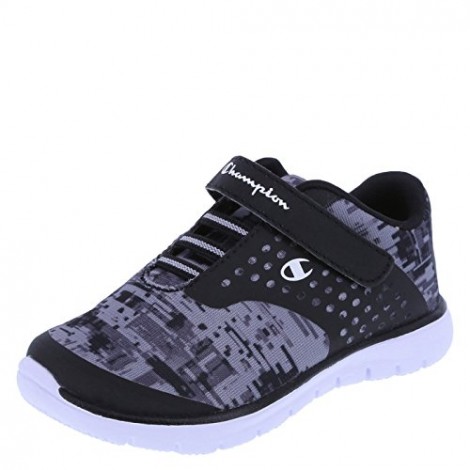 Memory Foam insole
Wide sizes available
Kid-friendly closures
Keep feet cool
Very flexible
Champion began its brand by providing uniforms to the Michigan Wolverines, but it didn't take long until the U.S. Military Academy sought them out to provide quality athletic wear to their students. A brand with long-term success and multiple professional partnerships, Champion has always put the comfort of their customers first. Whether they're NFL athletes on the field for a big game, or your toddler who needs that no-frills athletic support, Champion corners the market for affordable, high-quality products. Champion has been a trusted brand for moms and athletes alike for the past century.
Non-marking Outsole
Kids can often get a little too excited when trying out a new pair of sneakers, so whenever they're equipped with a rubber non-marking outsole, it's quite the relief. Perfect for school sports or indoor play, these outsoles won't leave a trail of skids and marks everywhere they go. This is important for a pigeon toed toddler, because they tend to both move faster and catch their feet on each other more often than children with a naturally straight gait.
Support Without Bulk
These Champion Gustos are supportive and ultra comfortable, but without the bulk that comes along with most athletic sneakers. They help to prevent your pigeon toed toddlers toes from catching on one another, without being so light that they feel flimsy.
Cost and Value
The lowest priced item on the list, this option is affordable for even tight budgets. With all the comfort of pricier athletic sneakers, Champion is able to bring high-quality athletic gear into your home for a bargain. Premium features such as memory foam and ultra soft lining are up for grabs at a not so premium price. A great deal for any parent, this cushioned pick allows your child to love their footwear, almost as much as you'll love the price.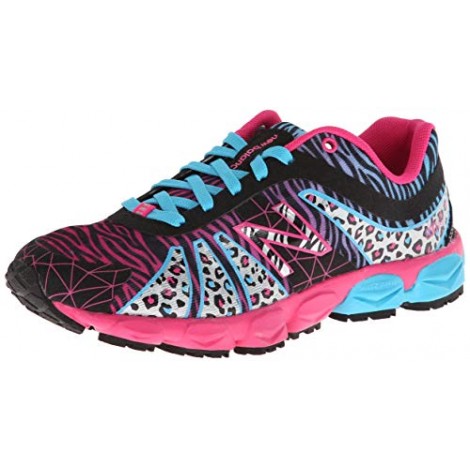 Colorful Design
Rubber sole
Comfortable construction
Laces for adjustable fit
Odor control
The KJ890 is a super cute and versatile style from New Balance. Once again, New Balance is dedicated to making athletic sneakers that can hold up to any little runner's challenges. Toddlers with pigeon toes were often relegated to clunky braces or mature looking orthopedic options in the past before we knew the benefit of less drastic correction. This is a super fun and youthful style, with multiple prints diverting from New Balance's usual look of performance over everything. Perfect for a child on the go at home or school!
ABZORB heel cushioning
The heel cushioning technology on this sneaker has maximum shock absorption on both the heel and front of the foot. It works with a compression sole that protects feet, ankles, and knees from even the most extreme pressure. This would be great for both toe-walkers and children with intoeing. Wherever they are bearing the most weight, the sole can support and absorb the impact and shock of wherever is most affected by the child's gait.
Padded Collar and Tongue
Not only does this New Balance provide comfort with the specialized sole, the whole shoe has features from the outside-in. The collar of any footwear, which is the part which provides ankle support, can all too often rub or be too hard and cause blisters. This style is well padded to provide a soft feel with optimum ankle support. The tongue itself is also padded, giving children a snug fit to hug their feet during any time of the day.
Cost and Value
With this pick, you are paying for both the wild style and comfort. One of the more expensive options for toddlers, they offer some of the greatest support of all the others in their price range. Overall, this is worth the cost if you want a high quality, dependable design to help support your child's foot.
5

. Asics Pre-contend 4 Ps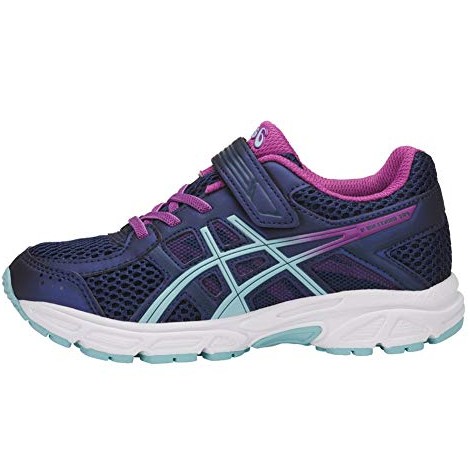 Extremely durable
Gel cushion in heel
Great for running
Large color selection
Rubber sole
Elastic laces
Inconsistent lace quality
Asics, named from the Latin phrase meaning "a sound mind in a sound body," is a sporty brand dedicated to the promotion of healthy and happy lifestyles. While your pigeon-toed toddler may not necessarily need a brand that accommodates peak athleticism, Asics provides durability and comfort that will prepare their feet for anything. With reinforced stitching, padding everywhere imaginable, and a sturdy protective sole in every pair, Asics is always a great choice to keep in mind for an active toddler, especially one who needs a little more structure.
Reinforced Toe Stitching
One of the problems that often arise when a toddler is intoeing, is they catch their toes on their heel when walking or running. This can cause unusual wear and tear on the toes of most footwear, even if an athletic shoe is being used to help them maintain a straighter gait, their feet still have the chance to occasionally catch. A lot of competitor's products would begin to fray or split eventually, but these Asics are built to last, and they just happen to be made in a way that is pigeon toe-friendly, unlike a lot of flimsier options.
Removable Sock Liner
This may not seem like a very important factor in a child's style, but between keeping up with foot odor, and providing room for orthotics, it is a great feature. Toddlers with severe in-toeing may be recommended orthotics, and many designs have such little depth because they want to provide a snug fit. That isn't the case with Asics. They provide enough room to place a custom orthotic in comfortably, without the risk of the child's heel sitting too high, which can cause discomfort and rubbing.
Cost and Value
This option may not be cheap, but you're getting a lot of bang for your buck. With every amenity you can think of, these cater to both the supportive and functional needs of your toddler with intoeing. The shoemaker leaves no stone unturned when it comes to providing a great shoe at a fair price. What they lack in a bargain, they make up for in quality. Your money will be well spent if spent on this versatile style. They will stand the test of time, and the cost buys you a pair of shoes that your child with grow out of before they are worn out.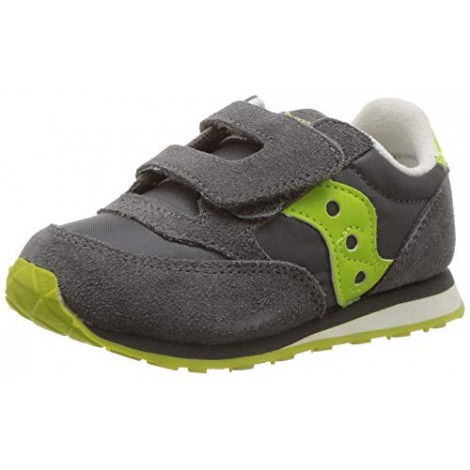 Rubber sole; Varied width selections
Triangular lugs for traction
Casual and cool
Large color selection
Long lasting velcro
Unlike the other brands listed, Saucony isn't only dedicated to athletes. Their kid's brand is truly designed with children's growing bodies, and the needs that come along with them, in mind. Saucony has researched for years to develop innovative technology to keep athletes focused without worrying about what is on their feet. Saucony is a leader in athletic wear, and the Jazz is no exception. The Jazz is a classic style, meant to withstand wear by any curious toddler. This shoe comes in a grown-up version too, so you and your toddler can strut your style together.
Easy To Clean
The Jazz hold up very well to being washed and scrubbed. This design won't warp when cleaning it as you would a fabric item. With children's options, it is relatively rare to find something that you don't have to worry about shrinkage or stains from the soap itself. With all the messes toddlers get themselves in, it is nice to know you can easily just wash their favorite pair without worrying about destroying them and needing to replace them instead.
Fun Style Kids Love
Not only do these shoes offer enough support and flexibility to improve your child's gait, but they are a fan favorite amongst kids for their fun multi-color options and sleek design. A classic style for school or play, these sneakers come in a variety of color combinations to please any picky dresser. This allows your pigeon toed toddler to love how these look and feel on them, and nothing is better than your child getting the fit they need in a style they love to wear.
Cost and Value
This pick from Saucony is extremely affordable. The quality you're getting will last until your child outgrows them, and then some. Not to mention they are priced lower than lesser known brands that are not as dedicated to your child's needs. A true value for any parent who wants a reliable, supportive, cute sneaker for their toddler with intoeing.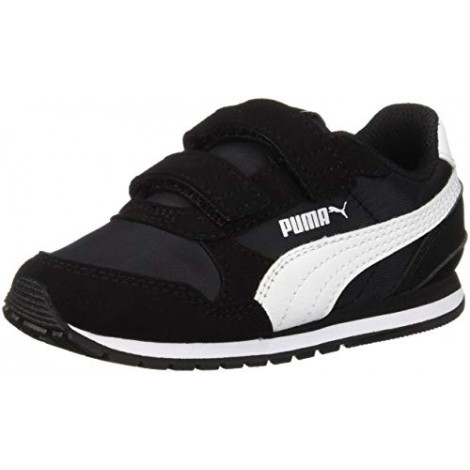 Large velcro straps
Playground ready traction
Toe guard
Flexible and light
Stylish
Runs small
Holds onto stains
This cute athleisure style from Puma is a great example of a company that can combine function with fashion. This brand makes innovative design decisions without sacrificing style. This classic ST runner makes a great addition to any toddler's outfit, while still providing comfort and support to help correct those of them with intoeing. Puma is known for bringing sleek appearances to sturdy closet staples, and this toddler running shoe is no exception. Truly a great addition to any wardrobe, with a look parent's will love.
Full Rubber Sole
This fully modernized rubber sole allows for not only grip and durability, but also to help your pigeon toed toddler walk with stability. Very few supportive, casual athletic sneakers offer firm footing like this Puma style, and they will add an option with both variety and longevity to your toddler's collection of favorites.

Lightweight Design
When it comes to durability, you usually have to sacrifice a lightweight feel to obtain it. This shoe does not suffer from that conundrum. This lightweight and breathable design is made of textile and synthetic materials, making it easier to clean and wear than most fully leather sneakers, because we all know it's not exactly easy to keep your child's every day wear looking like-new.
Cost and Value
Puma is a moderately priced brand, but this sneaker may seem a bit pricey for a non-leather option. You are getting something that can be dressed up or down, rather than the purely athletic sneakers you toddler needs for support. The versatility lends to this being a good value option, however, it may not last as long as other brands with a more heavy-weight build.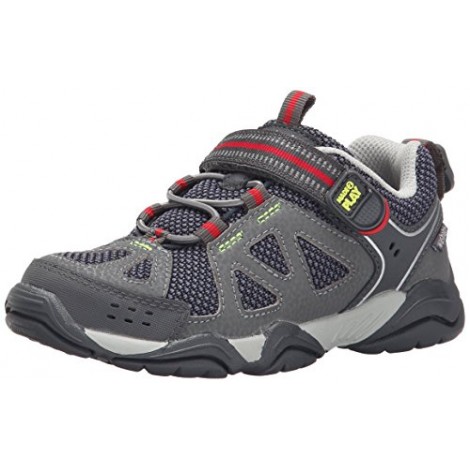 Machine washable
Easy on and off
Reinforced toe
Room to grow insert
Flexible sole
=Yet another great company who designs with your child, and you, in mind. Established in 1919, Stride Rite has been committed to providing great footwear that is accessible to both children and parents for nearly a century. With their rubber tipped velcro closures, stretchy bungie cord laces, and heel pull tab, they are easy for kids to put on independently, and fasten so they stay on. Sporty but stylish, this design by Stride Rite displays exactly what they stand for: functional comfort for all ages. Children with intoeing can feel independent and secure when strapping these on before going on any adventure.
No-Stink Technology
Not only are these sneakers entirely machine washable with no issue, but they also have antimicrobial, breathable fabric to prevent against even the stinkiest of toddler feet. When you have a pigeon toed toddler, often supportive designs help support a straighter gait, but wearing shoes more often usually means smelly feet and smelly shoes. That won't be a factor with these Ians from Stride Rite. Their antimicrobial treated mesh ensures smells will be wicked away before the start.
Memory Foam Inserts
Adding to the peak comfort of this casual style are memory foam inserts. Memory foam is a super cushioned, comfy alternative to separate inserts. They softly cradle your child's foot while providing stability in a sturdy, well-constructed style. While these inserts provide a great feel and fit for children with intoeing, they are also able to be removed to accommodate orthopedic inserts if necessary. This gives you the option to see what works best for your toddler and go from there.

Cost and Value
These Stride Rites come at a great price tag for all the specialized technology you're getting. Kid-friendly design and accessibility make these a convenient choice for your toddler, and washable materials and stink-free technology makes them a convenient choice for parents. Worth every penny, these Ian's will last until they approach their next size, keeping them cool, clean, and comfortable until then.



Large selection of Width
Half sizes available
Elastic Ties
Non-marking sole
Great arch support
Lining not colorfast
Wears fast on toebox
Another New Balance option with elastic ties and a hook and loop closure, these come in a long list of cute colors that allow your pigeon toed toddler to feel both stylish and supported. A longtime supporter of athletes and an active lifestyle, New Balance offers consistent fits and great style for kids of all gaits. Athletic shoes with adjustable fit are perfect for a child with intoeing, offering a snug fit to straighten their feet as they walk, but enough give to make sure every step they take feels great. New Balance certainly knows how to make a shoe for all ages to love, and this shoe will love them right back.
High Performance, Casual Style
This sneaker combines the running technology of their popular 680 style in a more leisurely option for everyday wear. Perfect for a child who needs the support an athletic brand offers, with the daily comfort necessary for a toddler with pigeon toes. Truly offers the best of both worlds.
Advanced Cushioning Technology
This New Balance contains their popular Abzorb technology, for a cushioned and supportive sole, while also providing padding within the design and around the foot. This keeps your toddler feeling stable and confident with every step, while still cool and comfortable with a light, breezy mesh and leather upper.
Cost and Value
Moderately priced with the specs that you have come to love, this shoe is both reasonably priced and super functional. New Balance offers this casual style at the right price for anyone looking for a cute and comfy shoe for their toddler. With a sturdy, solid sole, and cushioning from top to bottom, this is ideal for children with turned in gaits, without breaking the bank for their parents.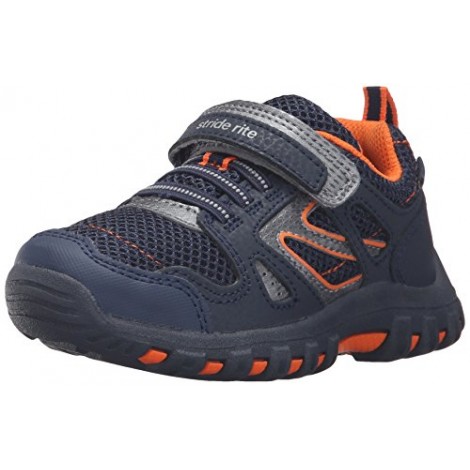 Machine washable
Easy to fasten
Memory foam inserts
Reinforced stitching
Non-marking rubber sole
Stride Rite and their Made-2-Play line have been ahead of the toddler curve for years. With functional styles and great features for toddlers, you can't go wrong with a pair of Stride Rites. Known for their durability and ready-for-anything soles, kids love to run, jump and play in this dependable style. With cute sporty outers and amazingly sturdy construction, these can easily take your child from recess to weekend leisure.
Rugged Construction
Pigeon toed toddlers tend to run and walk a bit faster than kids without intoeing, so any brand that holds up to their speed, and possible collisions, is one to hold onto. These Artins are made for rough and tumble toddlers. Not only will they resist snags if your pigeon toed toddler has a tendency to trip, but they also allow for more control over the foot when walking, which gives your toddler a chance to walk without the frequent risk of taking a tumble.
Arch Support
Even when a child's shoe is an athletic style, often time very little arch support is provided, because children's growing feet are best fit with a flexible sole. The thickness of an arch support can make some styles too stiff for children to wear comfortably, but with the design of these Stride Rites, your toddler can have the best of both worlds. Arch support will not only improve gait but your child's overall alignment, which can also correct posture.
Cost and Value
The features of this Stride Rite far outweigh the slightly above average pricing. While still affordable, this pair is made with endless features that are well worth a higher price tag. It's clear this is a great deal well you account for this style having every amenity you could ask for: easy to clean fabric, odor control, toddler accessible fastening, and memory foam inserts.
Criteria Used for Evaluation


Support
Children with in-toeing caused by their foot turning inward are called Metatarsus Adductus, this condition usually corrects itself before they become six months old, however, if it doesn't, there is an extremely high success by using "Special Shoes". What qualifies as a special option to most pediatricians? You guessed it: extreme support. When looking for the perfect style for your toddler, you want to ensure they are getting the most in terms of support.
The three major factors you should be considering when looking for great support are:
Coverage: The upper should fully wrap around the foot
Sole: Should be sturdy for protection, but flexible enough to be comfortable.
Inserts: Functional insoles are the best. However, a removable sock liner that can be replaced with custom orthotics is also great.
Orthotics are great, but not usually necessary. This list includes quite a few memory foam options, as well as styles with arch support and padding all around to keep your child's foot snug and comfortable in their footwear. To many people's surprise, the right design can actually allow your toddler to walk straighter almost immediately. This can help you decide on what pair is right for them. Have them walk around, ask them if their foot is comfortable and if it feels secure in their new footwear. All that's left to do is observe, you will know right away if they show improvement in their gait.


Fit
Another factor you need to be considering is fit. Many children with intoeing that is caused by a twisting of the foot have an almost clubfoot appearance. This can make it hard to find styles with a width that accommodates them. That is why multiple sneakers with a wide selection of sizes and widths are included on this list.
A good fit guarantees that the support of their footwear is hitting in all the right spots. It's common for parents to choose sizes that are a little larger to give children room to grow, this is okay if the width is correct for their foot. You don't want something pinching their toes. Intoeing is caused by being cramped in the womb, your child's choice of what to wear on their feet should adjust to fit them, not the other way around.
Luckily, children's shoes have many options that make them adjustable and gives them a more custom fit to their growing feet. Features like velcro over elastic laces and room-to-grow inserts, as well as multiple widths, make it easy to find to find the perfect fit for your toddler with intoeing.


Durability
Perhaps one of the biggest struggles for children with intoeing is that they can often cause unusual wear on the sole, which further exacerbates their gait. That's why this list includes plenty of choices with reinforced stitching, durable materials, and solid rubber or EVA injection soles.
A sturdier sole can sometimes add bulk and make your child walk more consciously, but pigeon toed toddlers benefit from a solid sole when accompanied by a supportive design. When the sole is strong and the stitching reinforced, the common problem of their toes catching on one another and causing trips and tumbles is greatly lessened.
There isn't pain associated with the common forms of intoeing, and these features help prevent them from hurting themselves due to their intoeing itself, which will ease any parent's worry. With strong stitching and toe guards, many shoes will even hold up against the unusual wear due to your child's turned in gait.


Breathability
A shoe that breathes is critical to providing the wearer a comfortable and healthy experience when sporting a pair of shoes, sandals or boots. A lack of breathability will create a wet and humid foot, leading to discomfort and possible fungal or bacterial infections that are painful and difficult to cure.
How does a manufacturer ensure their product will allow maximum airflow? There are several ways to achieve this, including using special fabrics in the upper of the product, lining the midsole with moisture-wicking technologies and finally, the good old use of perforations of holes throughout the product.
If a product scores high on this metric, the buyer can rest assured that the manufacturer has used some or all of the above techniques to ensure the wearer a comfortable and dry wearing experience.


Midsole
The midsole is designed to provide cushioning and shock absorption to the shoe, nestling the foot in comfort. Whereas running shoes tend to have thick midsoles, flats and thinner shoes not designed for high-impact activities often have thinner midsoles.
The reason for this is simple: you need more shock absorption and vibration dampening during high-intensity movements or activities to maintain comfort and prevent foot injury than you otherwise would with a regular shoe, flat or sandal. Midsoles are often made from EVA (ethyl vinyl acetate), a synthetic plastic also used to make insertable orthotics. A firmer type of EVA for the midsole will make the shoe heavier, but more durable; whereas a softer type of EVA, like those found in running shoes, improve shock absorption, but wear much quicker.
Expert Interviews & Opinions
Most Important Criteria
(According to our experts opinion)
Experts Opinion
Editors Opinion
Users Opinion
By Default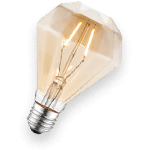 Genetics At Work
Did you know that pigeon toed conditions are actually caused by genetics? The way the leg bones develop in toddlers can determine how they stand, based on the twisting of the tibia. This can cause a stance where feet are turned out, neutral, or turned in.
Not To Worry!
While genetics can determine your stance and degree of pigeon toe, it's not a condition that will usually prevent a normal happy lifestyle. Running, sports, being active in general is still easily achieved! However, as you get older, your joints can be susceptible to arthritis more-so than those with normal bone development.
Other Factors to Consider


Bottom Line
While some cases require surgery, braces, or casts, doctors have moved away from treating this condition with extensive medical efforts. They have proven to often be ineffective in speeding up the correction of in-toeing. There are many less invasive ways to address this common problem. Unless a child is having extreme difficulty to the point of pain while walking, running, or performing other physical activities, you need not worry. There are solutions to help their gait without a pediatrician's intervention at all! That is where great, supportive footwear comes in.
Frequently Asked Questions
q:

What type of style will work best for my child with intoeing?

a:

Your child can wear any type of footwear, as long as they are supportive and protective of their feet. Having a unique gait makes it dangerous to wear something flimsy, like flip-flops, but as long as the foot has full coverage and feels comfortable, any option, from sandals to boots, will be okay!
q:

How can I get the most wear out of my pigeon-toed toddler's footwear?

a:

Toddlers are rough on their clothes as is, but when shopping for a pigeon toed toddler's feet, look for terms like reinforced stitching and durable construction and pay attention to the materials used. Synthetic choices may be easier to clean, but often times won't last as long as natural fabrics and textiles.
q:

Is it okay to size up for my child with pigeon toes, or will this affect the support?

a:

Yes, it is okay to size up, and no it shouldn't necessarily affect the support. When fitting your child with intoeing, it is most important that the sides of their feet are snug but comfortable in the design. Sizing up to get a bit longer wear should be fine as long as the upper fits securely on their feet.
q:

Will the right pair of shoes show immediate improvement in my child's gait?

a:

Absolutely, the best way to see if a certain brand or style is beneficial to your child is immediate observation. Often time, if their shoe is supporting them where they need support, their gait will straighten out as soon as they take their first step!