10 Best Shoes for Longboarding – 2022 Review
In a Hurry? Editors choice: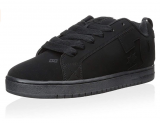 Test Winner: DC Court Graffik SE

Longboarding is a fun and exhilarating sport to take part in as a hobby or compete professionally. It's similar to skateboarding; however, the board is longer than a skateboard and the sport involves cruising or traveling downhill at fast speeds.

As with any sport, it is always important that you have the correct equipment, so you stay safe, learn the technique, and look good.

When it comes to longboarding, we have selected and reviewed some of the best shoes for longboarding on the market now.

Whether you are a beginner or a pro, our collection will help you perfect the sport in no time at all. 
Standout Picks
Criteria Used for Evaluation
Safety Hazards
At the end of the day, longboarding is not the most dangerous physical activity, but it doesn't come without certain risks.
The most susceptible regions of the foot when it comes to longboarding are the toes and ankles. Shoes on this list offer safety due to their quality of raw products, support of the foot, and ability to hold up to wear and tear.
We've looked at all of the risks or safety features these shoes offer to help give you the best options to make sure your rides are as safe as possible.
Durability
Longboarding shoes simply must be durable.
Repeated hard contact with the ground and board makes shoes break down much quicker, so the materials need to be able to handle the daily pounding on the pavement.
The shoes that made our list all have solid out-soles, allowing them to absorb the repeated motion of boarding without losing shape or traction.
Comfort
Comfort is an absolute necessity for longboarding shoes.
Long-term wear, combined with harder impacts than the average shoe is asked to handle can make a shoe break down and hurt your feet quickly.
While all shoes offer comfort in different ways, we made sure that all of the shoes on this list offer superior comfort to the competition.
Style
Ok, maybe not as important as safety and comfort, but let's face it, we all want to look good.
While longboarding is moving more and more toward the mainstream, it is still a fringe sport and it makes a statement.
Pairing your favorite board and outfit with the perfect pair of skating kicks will have you boarding with all the confidence in the world. Rest easy knowing any pick on this list is going to be fly.
Value
The price of a shoe can sometimes be a deal-breaker.
That's part of the reason why footwear manufacturers invest time and energy into creating cost-effective technologies to incorporate into their shoes to make them durable, long-lived, versatile, and inexpensive.
All of the options on our list rated high for these criteria, and that's why we consider them the best longboarding shoes on the market today.
10 Best Shoes for Longboarding
The best selling on Amazon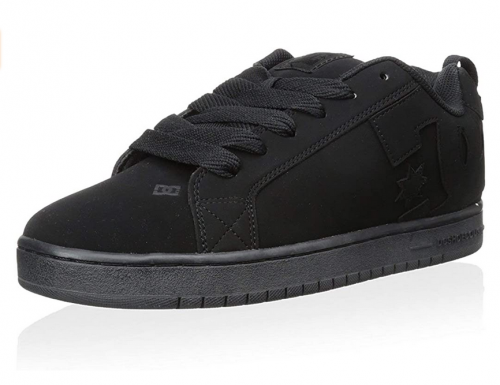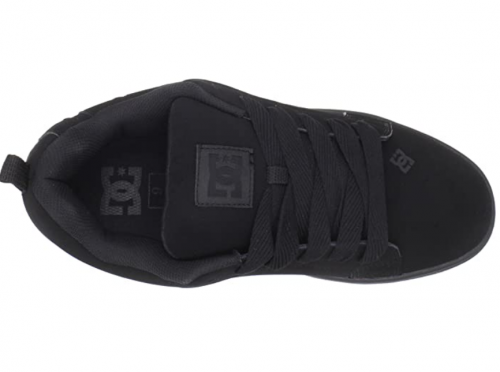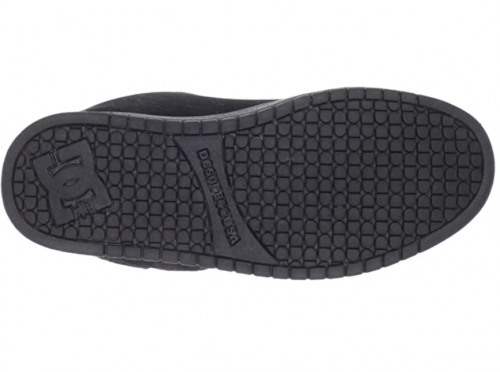 DC has long been a trusted name in skating, and the Court Graffik SE model is a perfect representative of the brand. With a stout body and layers of padding, this shoe provides an extremely stable base for the avid skater.
Combined with flat, high-grip sole, it is a perfect shoe for both amateur and life-long skaters and finds itself at number one on our list.
The padded tongue and collar of this shoe allow for long hours of skating without any discomfort from rubbing. This also allows for long-term wear without the breakdown of other models.
The body of this shoe is composed of high-quality soft leather that is extra resilient against striking and wear. Even with the falls and scrapes that come from skating, this shoe will hold up and protect your foot.

2

. Adidas Originals Seeley XT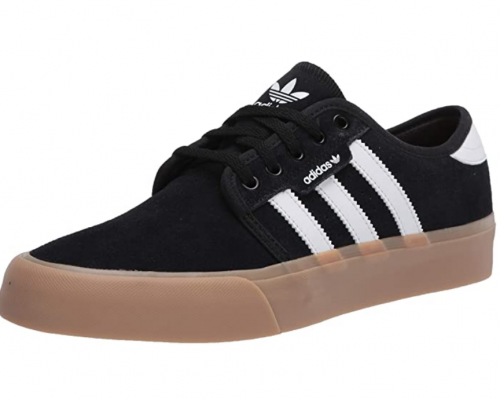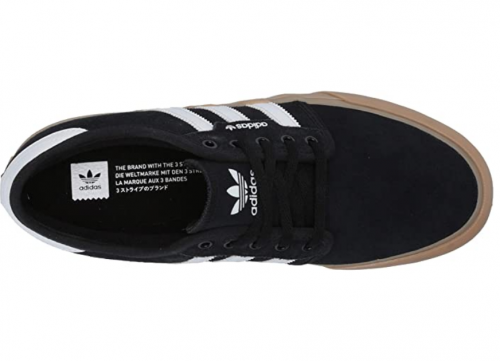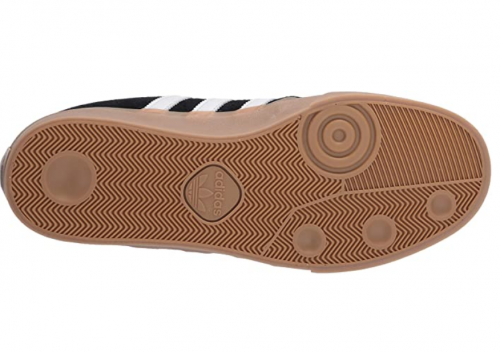 A classic skate shoe model, the Adidas Originals Seeley XT is a traditional Adidas model. A simple, narrow body with the famous Adidas striping along the side, this shoe is not flashy but widely recognized as stylish and reliable.
An abrasion-resistant body paired with a vulcanized rubber sole makes this an all-around solid shoe for boarding.
The vulcanized rubber sole on this model has a great grip and allows for heightened board control. The high-quality rubber will hold its grip and shape even for the most active borders.
The synthetic upper body of the Adidas Originals Seeley XT skate shoe is abrasion-resistant, extending the long-term life of the shoe. Combined with the grippy sole, this model is built to last top to bottom.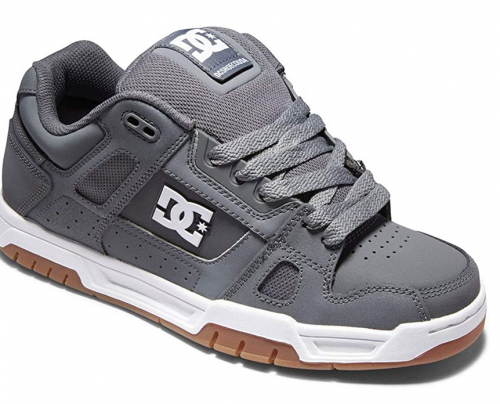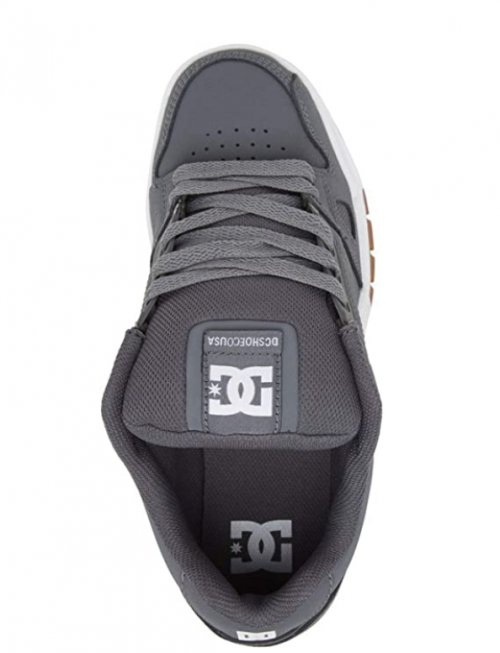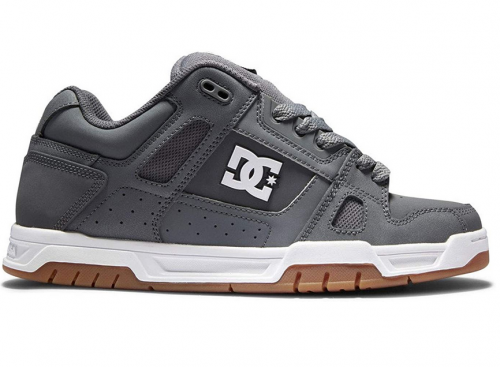 The second DC shoe on our list, the DC Stag, is another home run for the popular skate shoe producer. Comfortable, with great support and high-quality materials, this shoe is a classic model that gets the job done without unnecessary frills. Combined with DC's unique style, this model is a go-to for boarders of all levels.
The DC Stag is equipped with additional foam padding around the tongue and collar, making it comfortable for all-day wear.
The high-quality mesh lining in this shoe gives it breathability that other ones with the same amount of padding cannot match. This is an extremely comfortable option.
The price-point for this model runs similar to the other DC options in the market. While you pay for the brand, the added comfort from the foam padding and the quality of the materials used in production makes potential buyers confident that this will be a long-term value.

4

. Vans Slip-On Core Classics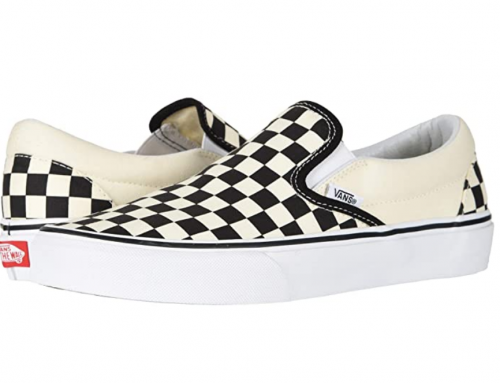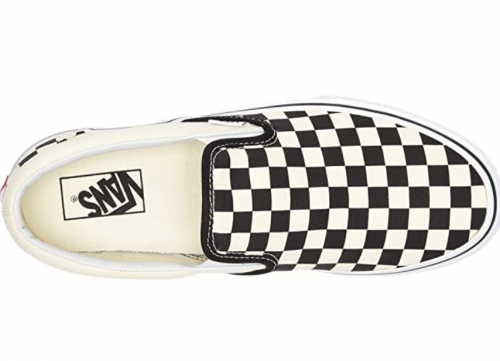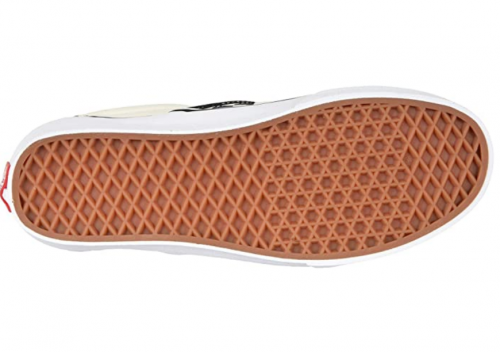 This Vans shoe is perfect for shoppers who want something a little different for their longboard cruises. Stylish and simple, this model is great for on the go longboarders who are turned off by the bulky, more labor-intensive skate options on the market.
Easy to slip on and off, the Vans Slip-On Core Classic model is perfect for shoppers who want some variability in their product.
Whether you're boarding or running to the store, you can have these shoes on and be out the door in seconds.
Vans' signature waffle outsole provides great grip and stability that will last a long time. Alternating criss-cross patterns on the heel and toe of this shoe gives great traction both on your board and the ground.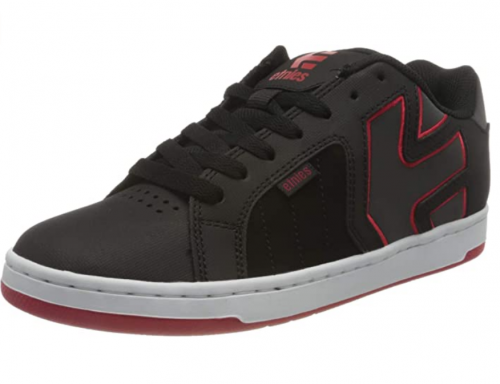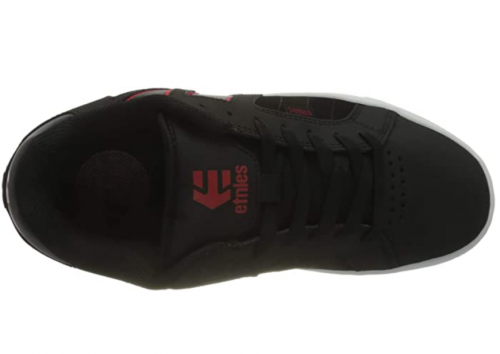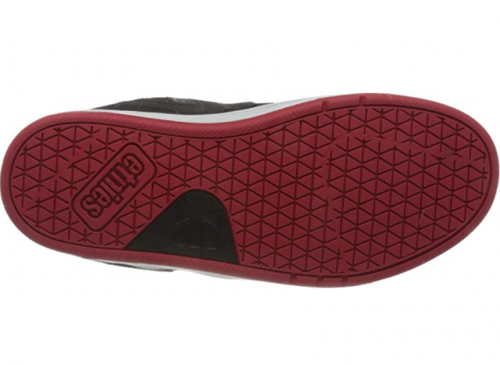 Etnies is known for being the first skateboarder-owned and skateboarder-operated global footwear company, having been established in 1986. Featuring the iconic Etnies logo on the heel of the shoe, the Etnies Fader skate shoe is one of the latest models to be added to their collection of longboarding shoes.
The shoes have a 300NBS rubber outsole that is exceptionally durable. The shoe is extremely comfy, featuring a recycled open-cell PU foam insole and a padded collar and tongue. They also have an egg crate construction in the midsole that provides a good level of cushioning. 
This fashionable shoe comes in 27 different design variations giving you plenty to choose from. The shoe also comes in a range of sizes including half-size options.
Sold for a mid-high price, this Etnies Fader model is a stylish buy that you will love wearing.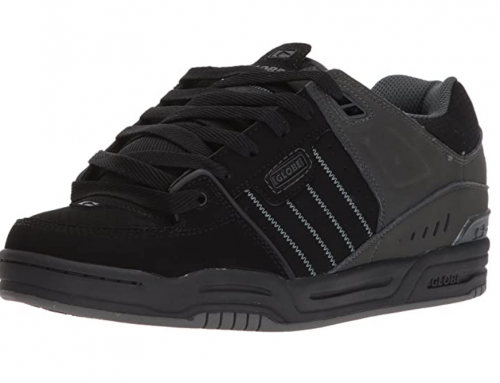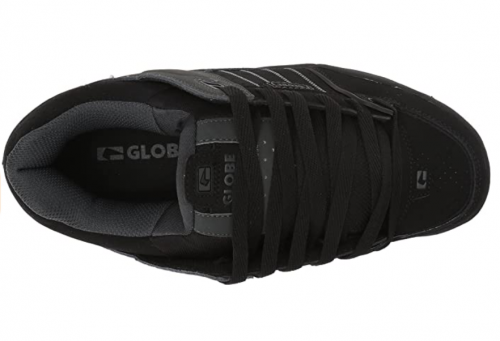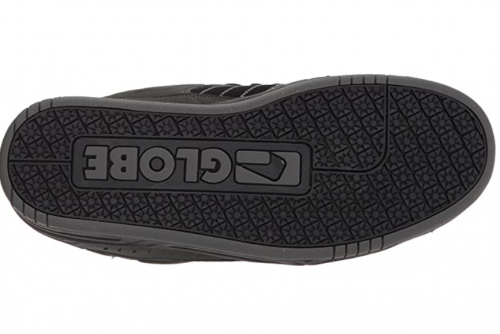 With the Globe Fusion, you can make a bold fashion statement knowing you don't have to sacrifice stability and use. A very large model, this shoe supports the ankle more than other options on this list.
It is also extremely durable, able to handle long-term wear and still keep your feet protected.
Though this shoe is large and bulky, it has intelligently perforated sides that allow the foot to breathe, even under rigorous skating conditions. Feel confident knowing this shoe can be worn all day without the worry of odor or heat.
The bulkiness of this model lends not only to style but to add padding as well. The Glove Fusion will protect your foot as much as any other shoe on the model.

7

. Converse CT All Star Core Ox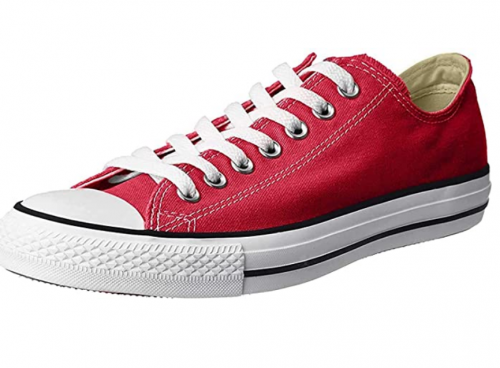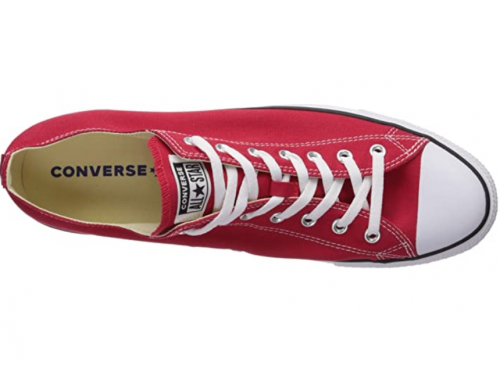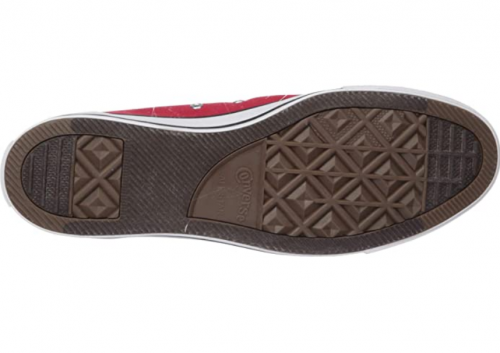 On a list of most recognized options ever, Converse Chuck Taylor's would have to be near the top. A classic, timeless design that has been adopted by every generation has turned out to be a great shoe for longboarding.
Lightweight, with great grip and a strong canvas body, the Converse Chuck Taylor is a smart alternative for boarders who like to stay away from traditional bulky skate products.
Much lighter than the other options on this list, Converse Chuck Taylor's are a durable shoe that will feel great on your foot all day. The trim design gives boarders extra maneuverability in tight spots.
Rocking Chuck Taylor's is not only prudent because of its comfort and durability, but it also is a fashion statement. Extremely recognizable, this model will help ingratiate new skaters into the world of longboarding quickly.

8

. Adidas Bravada Cloudfoam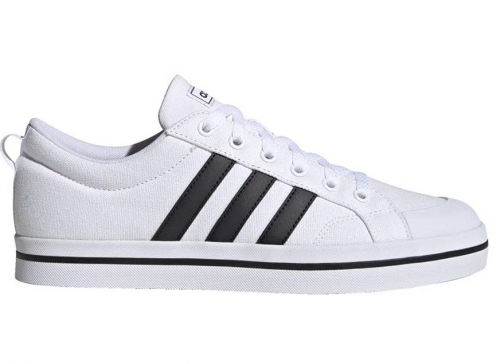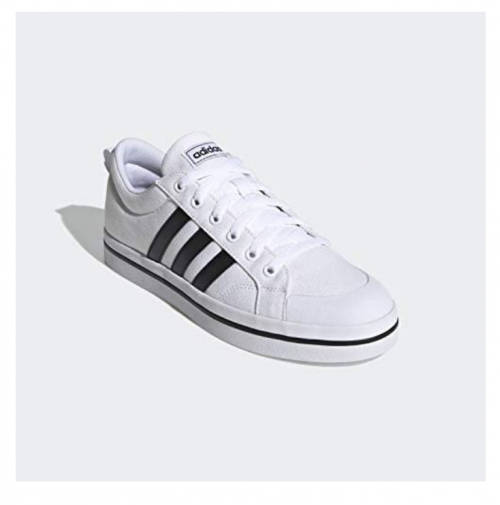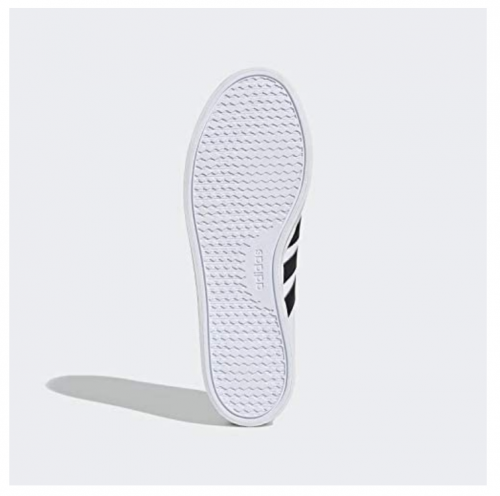 The Adidas Bravada showcases a vintage style that everyone will want to get their hands on. The Adidas shoes have a lightweight upper that makes these sneakers easy to move in and extremely breathable.
The cloud foam sock liner offers plenty of cushioning, making every step soft and comfortable underfoot. 
These shoes feature a rubber outsole that has a good level of traction, particularly when skateboarding. Available in 2 colors, the design options available are a little limiting.
However, having been sold for an affordable price, this pair of longboarding shoes are a great buy if you are on a budget but still desire a well-known brand.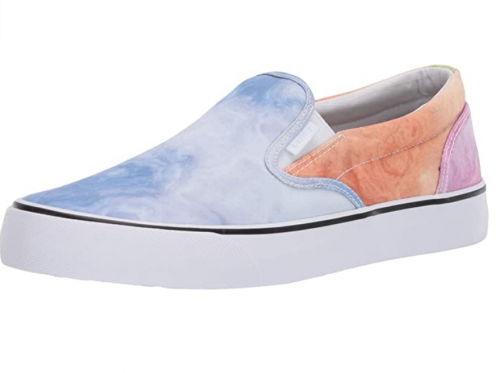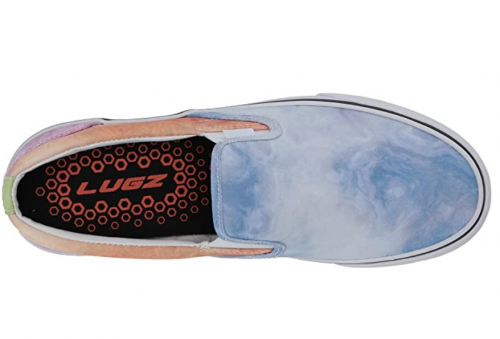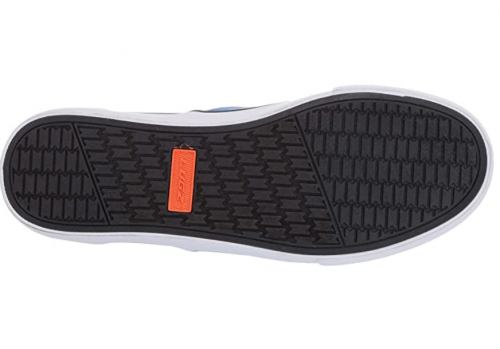 The Lugz Clipper 2 is a fashionable shoe that you can simply wear anywhere! This slip-on sneaker has a durable rubber outsole that offers plenty of traction when you are on the move. The cushioned insole makes these sneakers extremely comfortable.
The padded collar and side gore panels provide a good level of comfort. The panels also ensure the shoe can be easily slipped on and taken off. 
A breathable upper canvas and lining allow the foot to always stays well ventilated. Available in 20 different designs, there is a lot of choices when it comes to picking your favorite shoe.
The sneaker comes in a range of sizes including half-size options. Sold for a bargain buy these shoes are not to be missed out on. 

10

. NIKE SB Check Solarsoft Canvas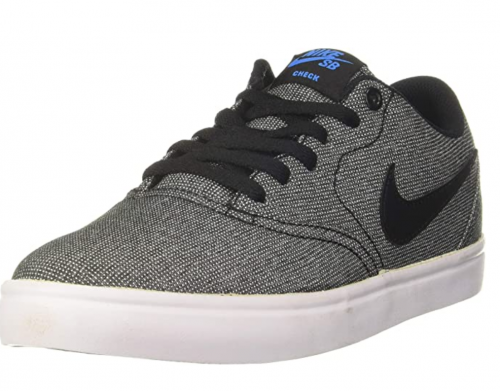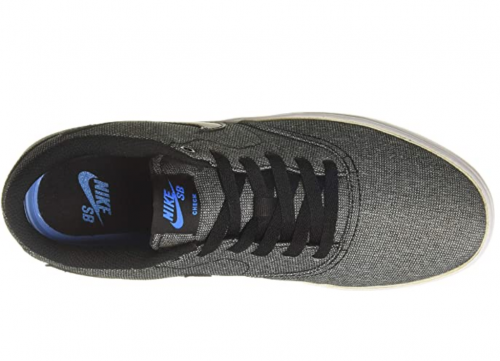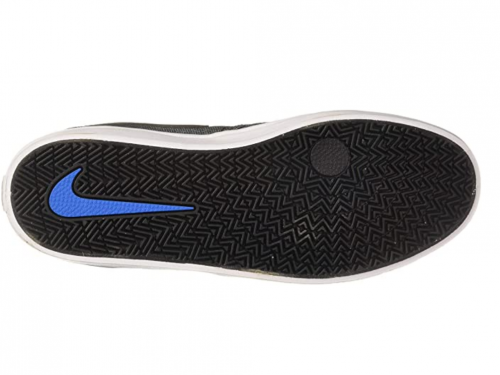 These sporty NIKE SB Check Solarsoft Canvas will help you excel in longboarding. Made from canvas material, the shoe's upper is lightweight and exceptionally durable providing your feet with a good level of protection. The shoe's rubber outsole provides durability, particularly due to the level of traction.
The shoe's flex-wrap outsole constructions provide skate-specific flexibility, ensuring that you are never held back when perfecting your sport. Extended vamp stitching works by enhancing the durability of the shoe, specifically when carrying out tricks. 
Support comes in the form of a high-density foam collar. A drop-in solarsoft sock liner provides a comfy level of cushioning. Lace-up closure ensures the wearer achieves a custom fit. Available in 15 different designs, you have plenty of choices when it comes to the NIKE shoe.
The sizes also include half-size options. Sold for a high price, this shoe may exceed some budgets however if you have the money it is well worth the higher price tag for what you get in return. 

Subscribe to our Newsletter