Best Foot Peels and Masks Reviewed
In a Hurry? Editors choice: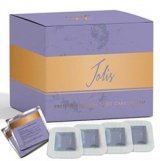 Test Winner: Jolis Lavender System

Are you frustrated over dry, cracked, or rough feet? Does it seem like no matter what you try you just can't seem to achieve those soft and silky post-pedicure tootsies? If you're tired of forking over a fortune for salon treatments but can't stand having those unsightly cracked and callused feet then consider trying an at-home foot mask. They're soothing and effective, not to mention, they're totally inexpensive too!

There are a few variations of this including moisturizing, detoxifying, and exfoliating peels. No matter your concern, there's an option out there that can help in an easy-to-use and safe way.

The list below looks at the best foot peels and masks available for purchase and offers useful information on how each of the products works, and what you can expect. Additionally, a detailed FAQ section is included for anything else you'd like to know about this type of product.

Standout Picks
Criteria Used for Evaluation
Application
Different kinds of masks will offer different benefits and usually target a specific concern. There are peeling, exfoliating, moisturizing, and detoxifying variations to choose from depending on your particular concerns. If you're unsure of which to choose, start by identifying what it is that you're hoping to achieve by using the product and then pick an appropriate option.
 
Peeling and exfoliating options are meant to target hard, dry, and callused skin. This kind usually comes in the form of a single-use bootie or sock which promotes the sloughing of dead skin cells and results in beautifully smooth and supple feet once the application is complete.
To use one of these, the first step is to clean your feet with warm water and soap which gets rid of any dirt or oil.
Then soak your feet in warm water for 10 to 15 minutes to help soften the skin and make it easier for the ingredients to work the magic.
Make sure to thoroughly dry the skin so there's no excess moisture when you apply the peel which could dilute the ingredients making it less effective.
Cut the single-use booties open, one at a time to lessen the chance accidentally spilling any of the ingredients and slip your feet in before securing them with the adhesive tabs along the top.
Once the booties are securely in place you can put an extra pair of socks over the top of them to prevent any puncturing of the thin material.
Application time is usually one hour but be sure to follow the instructions on the manufacturers' package.
When you take them off rub the excess ingredients into your skin before rinsing your feet to prevent any accidental slips as the residue can often be slippery.
 
 
Detoxifying products are made from various natural ingredients and are reported to help purify your body by drawing out impurities through the soles of the feet. This kind of option is usually applied as a thick paste and left on for anywhere from three to ten minutes, but can sometimes be left on overnight.
Moisturizing products are usually applied similarily to detoxifying ones and often come in the form of a thick creamy paste. You simply apply the mixture to your feet and let it dry which usually takes less than ten minutes.
Ease of Use
The products on this list were chosen, in part, for how easy they are to use. No one wants a complicated at-home treatment that's going to end up yielding poor results because it was too difficult to properly apply! Instead, a product like this should be an easy-to-follow process that provides a relaxing experience for the user.
There should be clear instructions and limited steps required in order to apply and remove the product, as well as, ensuring complete safety while using and handling the product.
 
Most of these options are left on for one hour, sometimes 90 minutes, though there are options that are left on for twenty minutes or so, which is why it's very important to follow the instructions. None of these products are designed to be complicated and once you get the hang of using them, you'll find the process quite enjoyable.
Nonetheless, our best piece of advice for using any product like this, whether a moisturizing or exfoliating one, is to carefully read the list of ingredients, as well as the application instructions in order to ensure you don't end up with unwanted side effects such as itching or irritation.
Effectiveness
With this kind of product, its effectiveness is a huge weighing factor in deciding which is the best. There are all sorts of options that claim to moisturize or exfoliate but in reality, it only turns out to be a disappointment.
The options on this list were chosen after careful consideration of countless user reviews and experiences which helped to evaluate the most effective products. In order to be considered effective, the product needs to live up to its claim and effectively treat the targeted area of concern. There should be a visible improvement after the very first use, though some will take a couple of applications to deliver the maximum results.
Exfoliating options, in particular, will require some patience, as most will take a few days to start showing signs of effectiveness. It is important to stick to the instructions during this period of time in order to prevent skin damage.
If you find that a certain product is not doing it for you, you may want to look at alternative foot care options you may need to combine with your regular routine.
Features
Depending on your area of concern, there are different options that treat different issues.
Exfoliating options work by sloughing off dead skin cells and promoting cellular turn over. This kind is best used for dry, callused, cracked, and hardened skin commonly found on the heels and underside of the feet.
Moisturizing options usually offer naturally derived ingredients and are meant to help nourish dry skin. This kind does not usually contain the harsher ingredients found in the exfoliating treatments and usually comes in the form of a thick and luxurious cream-like formula that's left on the skin for a certain amount of time before being rinsed off. Some of the various features to keep an eye out for are naturally-sourced ingredients, fruit extracts, and soothing ingredients like lavender.
No matter which of the options listed above you decide to go with, it is highly recommended to take a look at the ingredients list, to ensure you're not allergic to any of them. If you're unsure how your skin will react to the product, it is always a good idea to apply the mixture to a small area of your skin and to give it a few days to ensure you don't run into any issues.
Value
No one wants to spend more than they have to when it comes to care and you shouldn't!
These products are an inexpensive alternative to salon treatments that cost merely a fraction of the price. A good way to maximize the value you get out of them is to look for options that have multiple applications in one package, which is especially true for the single-use booties.
Some of the options come in the form of cream-like consistencies, which tend to offer a better value because they last much longer than the single-use. For the booties, you should try to purchase options which have two applications included, or ones that only need to be used once per month or less in order to work effectively.
Top 10 Foot Masks
1

. Masqueology Moisturizing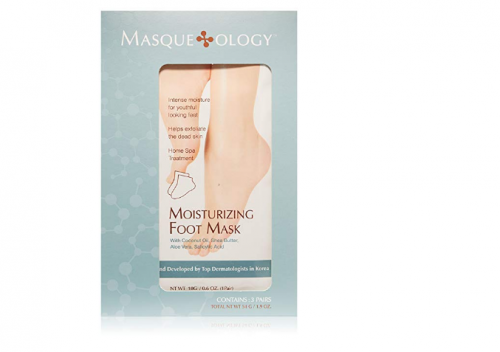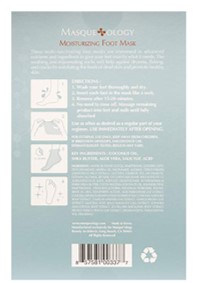 Masqueology has created a luxurious moisturizing foot peel that utilizes natural ingredients like coconut oil, aloe vera and shea butter to deliver deep moisture to your skin. This one isn't in exfoliating option but rather focuses on hydrating dry and cracked skin. Dark spots will appear brighter after just one use and dehydrated heels will once again be soft and smooth.
Go ahead and step into these unique technologically woven fabric booties that help maximize the delivery of these powerfully moisturizing ingredients to the skin and cuticles. This specially woven fabric is made to ensure the vital ingredients stay inside so you get the most out of your treatment. The great thing about this option is it only takes 20 minutes to apply so you can get back to other things that much faster.
Ingredients include Salicylic acid, shea butter, coconut oil, and aloe vera. A single box contains three pairs of these that are averagely priced, making this one of our definite top choices not just in terms of effectiveness, but also value.

2

. BeaLuz Exfoliating Mask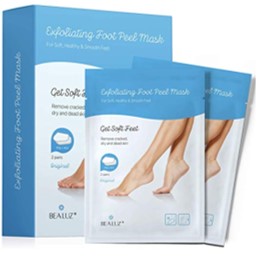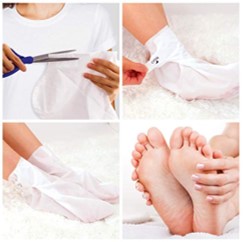 This lovely treatment from BeaLuz has several treatments per package and will help remove dead skin and leave feet feeling soft and healthy. With natural extracts that have been taken from botanicals, within a week or two you'll find your feet responding to treatments. With easy to use booties that strap around the ankle, you can treat your feet in the comfort of your home while relaxing in the evenings. You'll notice dead skin starts to flake off within 5 days, leaving you with soft, healthy skin.
One of the great things about this product is the ingredients used to treat the feet. Botanicals are well known for having moisturizing properties, and BeaLuz has combined several together for care. Combining papain, malic acid from apples, milk, castor oil, and aloe vera, it creates a combination that removes old dead skin, but will help to moisturize the skin of the feet. Adding in some proteins from milk, and you're left with a healthy, safe treatment for your feet.
With a few treatments included in each pack, it's well worth the price for an all-natural treatment. Easy to use with strap on booties, you can simply apply, then relax and watch TV or read in the evening. After only 5 days, you'll start to notice skin flaking, and by day 10 should have most of the skin removed, leaving you with softer, supple skin. It's definitely one product to consider for an all-natural remedy!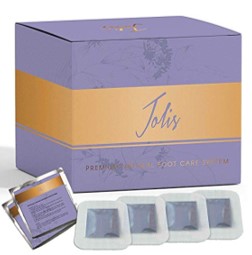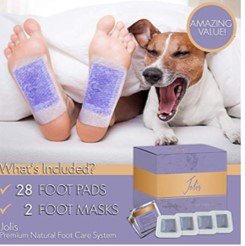 Within this package from Jolis, you'll find a complete treatment for feet to leave them feeling softer and smoother. You'll get two packs, along with 28 pads that are designed to work together in unison to remove older dead skin, as well as help remove toxins from the body and relieve stress. It has a pleasant lavender scent, soft to the senses and not overpowering. It's also FDA certified, so you know you're getting a safe product to use and treat your skin!
Botanicals make up the majority of the treatment from Jolis, so you won't find any kind of chemical that can be harsh on the skin. They've combined natural ingredients for a unique combination that helps penetrate the skin on the feet for results. Creams help to remove even old callused skin, and repair damaged dry areas of the feet. Footpads are most effective in helping remove toxins from the body by using bamboo vinegar, along with the lavender scent.
The entire Lavender System will show results in as little as a week, giving you not only softer skin, but also leave you feeling rejuvenated, less stressed, and toxin-free. The pleasing aroma of lavender will soothe nerves during treatments, pampering your senses. With its FDA certified stamp of approval, it's safe and effective! And, the brand promises a satisfaction guarantee, and will refund you if you aren't happy with the effects!

4

. Soft Touch Exfoliating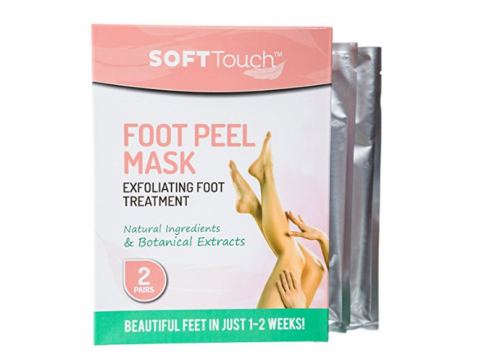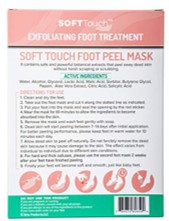 The Soft Touch Exfoliating Foot pack is an excellent choice for dry, cracked, and callused skin. This product helps to return your feet to their naturally soft and supple state through the use of plant-based ingredients that are gentle and safe for your skin. There are no artificial additives or chemicals found in this product that includes naturally sourced ingredients like papaya and aloe vera extract that help to moisturize your feet, while gentle lactic and malic acids help to slough away dead skin cells for deep exfoliation.
Anyone in search of a hassle-free choice will enjoy this foot product from, Soft Touch, that's super easy to use thanks to its slip-on design that's just like putting on a pair of socks. Each pack includes two pairs of treatment booties making this an excellent value, especially since most users reported only having to use one treatment to achieve their desired results.
All you need to do is cut open the top of the bootie and place your foot inside, then sit back and relax for the next hour, it's that simple! Full results are usually seen within 1 to 2 weeks of treatment while individuals with severely callused or dry skin may need to repeat the treatment two weeks after the initial.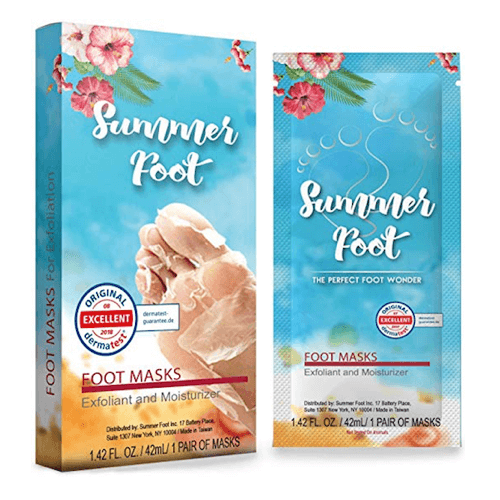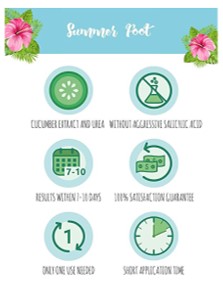 This is another exfoliating product aimed at removing dead skin cells. It is made for those with calloused, hard and even cracked skin, and should show results after about one week after use. Not only is Summer Foot Premium a bestselling product in Germany, but it also has a wide fan base of satisfied customers who all swear by this item.
The Summer Foot Premium product was dermatologically tested in Germany, which is to ensure that your feet get the best possible treatment. With ingredients such as Urea and cucumber extract, it is sure to remove even the most stubborn hard skin.
To use it, simply put it on after having washed your feet and leave it for two hours. After removal, thoroughly wash and dry your feet, and you'll find that your skin will start to peel after about one or two weeks, leaving new, soft skin in its place.
The package contains one pair, however, it ranks higher than average in terms of cost. This means that it probably won't work for those on a tight budget. However, if you're ready to splurge, definitely try out this option.

6

. Svasthya Body & Mind Heal All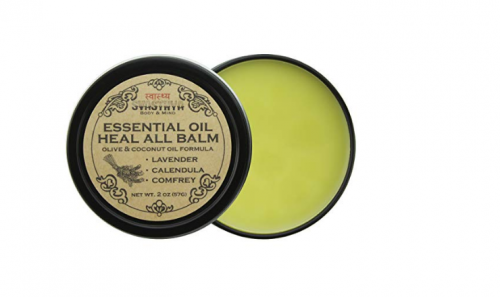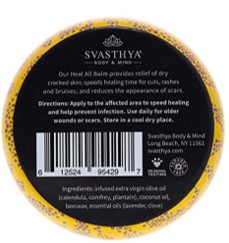 This option is a unique option that provides instant soothing relief for skin that's cracked, dry, and itchy. It won't do much for calluses and is not an exfoliating treatment but its a highly effective moisturizing treatment that offers so many benefits!
Derived from 100% natural and cruelty-free ingredients, this choice is ideal for the nature lover at heart. It contains just four ingredients: infused extra virgin olive oil, beeswax, coconut oil, and essential oils (lavender and clove). This product will not only help to hydrate your dry skin but will also speed the healing of any cuts or bruises you might have and can even help to lessen the appearance of scars over time!
 
It's easy-to-use and can simply be rubbed into the affected skin as desired without rinsing. Users are raving about this hidden treasure that delivers groundbreaking results in a completely safe and eco-friendly way.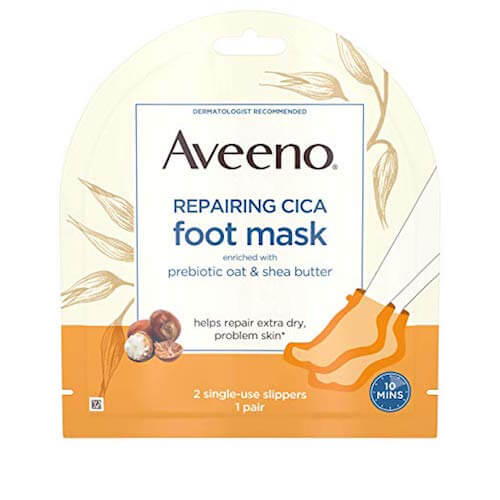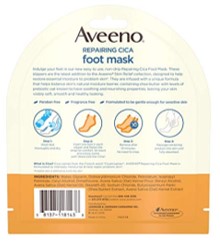 If you happen to be looking for the best masks for problematic and very dry skin, you should definitely try out the Aveeno Repairing Cica. This is another pair of moisturizing slippers you can wear under your regular socks for a short period of time, and what it does is hydrate sensitive skin without causing any side effects, or additionally drying it out.
This Aveeno product is made to be gentle, and it contains no parabens and is fragrance-free. This means that even those with allergies or very sensitive skin can use it, without having to worry about itching or allergic reactions.
The use of this product is relatively simple. Put on the slippers after having thoroughly washed and dried your feet, and leave it on for 10 minutes. Yes, that's all it takes! After the allotted time, remove the cream and massage the remaining product into your feet - no rinsing required. You will feel and see the improvements instantly.
The price of the Aveeno Repairing Cica depends on the packaging you decide to get. If you go with a single pair package, you'll pay about average, but if you go with a pack of 5, you'll actually find that this is one of the more affordable options on our list.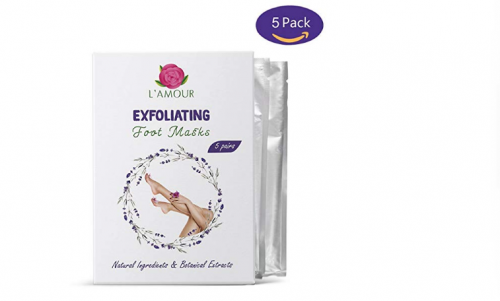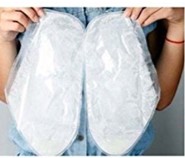 L'Amour Peeling is an effective therapy that results in soft and beautiful feet. It works in just one to two weeks and delivers top-of-the-line treatment for removing dull and dead skin cells, while also working to eliminate bacteria on your feet and between the toes which help to keep your feet fresh and healthy.
This product is made with naturally derived ingredients and botanical extracts, making it 100% safe for both men and women. It's super easy-to-use and requires no scrubbing whatsoever! Simply slip your feet into the exfoliating socks and wait for 60 minutes before rinsing clean. Each pack includes five pairs of products that will help to remove stubborn calluses, cracked skin, and dry patches.
 
Users reported achieving their desired results after just one use of this product and rave about the affordable value that this option offers.

9

. Bangbreak Tomiya Peel Away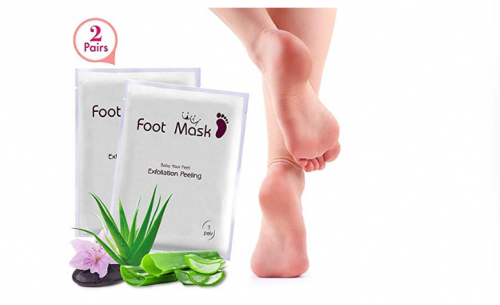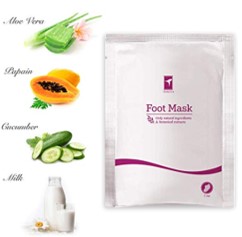 Bangbreak's Repair is a safe and effective way to smooth and soften those pesky calluses, cracked heels, and unhealthy cuticles. It gentle repairs and moisturizes dehydrated skin for a new and improved appearance that will leave you feeling like you've just walked out of the salon.
This option contains milk and plant-derived extracts including aloe vera which helps to moisturize and sooth. Tea tree oil works to provide effective antibacterial qualities that prevent fungal infections while also helping to reduce or eliminate odors.
 
This product is super easy-to-use and comes in the form of one-use booties. Simply apply and leave on for one hour before rinsing clean, that's all there is to it! This option is noted to cause only mild irritation for some users which is why it's recommended to apply a small amount of the treatment to a tiny area of skin first to see if any reaction occurs before using on the entire area.

10

. La La Lash Exfoliating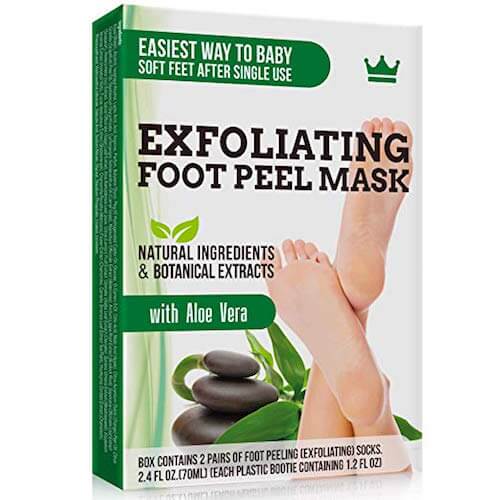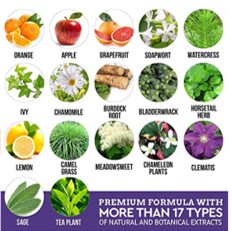 This peel is definitely one of the easiest ways to keep your feet well-hydrated, soft, and looking great. A natural product that contains aloe vera, this option is easy to use, is gentle, and makes the entire process of exfoliating simple, fast and effective. The package contains two pairs of exfoliating socks and is more than enough for the summer season.
One of the best things about this product is the fact that it is made with natural ingredients with over 17 botanical extracts including orange, apple, grapefruit, chamomile, sage, and others. It works with a single-use and results in a soft, moisturized skin.
To use the La La Lash Exfoliating foot mask, all you have to do is follow the instructions on the packaging. First, wash your feet with soap, and let them soak for a few minutes in order to soften the skin. Pat them dry, then put on the socks and secure them with the provided tape. Leave it on for an hour, during which it is recommended that you wear regular socks on top of the product. After the one hour period has passed, you can take off the mask, wash your feet and dry them. The peeling process will start naturally after a few days, removing dead skin and allowing the healthy soft skin to remain.
The price of this product is around average for this type of option, so if you're after something you won't have to fuss too much with, the La La Lash is definitely recommended.

Subscribe to our Newsletter