Best Anime Shoes and Socks For Your Next Con Reviewed
In a Hurry? Editors choice: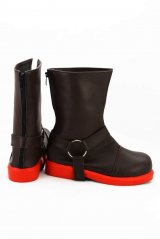 Test Winner: Telacos Fullmetal Alchemist

Anime is everywhere. A style from Japan that was once considered a small sub-genre of pop culture has now become a global phenomenon. Fans used to have to go to great lengths to get their hands on the content that is now readily available, but they did so for good reason. With anime making its way into our everyday lives, and hearts, it deserves a spotlight.

Due to expanded licensing, many of us now have been exposed to great anime and have discovered just how entertaining it actually is. With an art style that is beautiful, that is often accompanied by complex storylines to match, any form is a feast for the eyes. Whether you prefer manga, television series, or feature-length films, we want to help you express your love for the genre in the cutest way possible: with the perfect shoes!
Standout Picks
Criteria Used for Evaluation
Accuracy
This list is all about anime, so a big part of what we look for when selecting our shoes and socks is recognizability. We want socks and shoes that either show off our fandom or accurately depict the character we are cosplaying. In this list, there is a mix of both practical displays of love for the genre, and top-tier costume gear.

For our cosplay options, we wanted near-perfect replicas of the characters shoes. We want people to know at first glance just where the inspiration for your character came from and who you're being. Every cosplayer wants that wow factor, and the best way to achieve it is through scary close likeness. Whether it is our My Heo Academia pick that get you in that All Might mindset, or our Sword Art Online option that will have people double take as if you're Eren himself.

You should love how you look when in costume. Evoking the confidence and attitude of a character can be stressful, so we want to take your mind off that. Great cosplay shoes for every anime that awaits and high-quality replicas remain at the top of the list.
Style
Chances are if you love anime, you probably have a unique style all your own. When it comes to footwear, we don't want to stifle that, we want to embrace it. Edgy prints and clever character incorporations set our picks apart from the rest.

The Tokyo Ghoul sneakers are a perfect example of the well-executed style in homage to anime. The zipper is overlayed with the design on the mask of our protagonist, which is an edgy detail that clearly calls to the Half Ghoul it is inspired by. It is also just being a cool, punk choice though.

No matter the fandom, whether you are loving the soft painted details of our handmade My Neighbor Totoro sneakers or the Tokyo Ghoul pair previously mentioned, we want you to flaunt it in the way that feels most true to you. There is no one right way to wear anime inspired clothes. A confident fan is a happy fan, and hopefully, this list provides some options that will allow you that confidence.
Versatility
Unfortunately, we can't always be in full cosplay. As much as I wish I could be Sailor Moon every day of my life, it just isn't possible. I find small ways to get me by, incorporating small, versatile items into my wardrobe that will gleam to the die-hard fan. To people not in the fandom, a cute pair of shoes, or an adorable accent sock is just that, and sometimes that is what we need.

Stressing ourselves out by spending money on less than wearable options doesn't need to ever be the case. More than every subtle design or incognito odes to anime are making their way into the fashion industry.

My absolute favorite shoe on this list is the Naruto sneaker. Even to non-fans, it is adorable, unique, and too cute for even words. While those within the Naruto fan-base know you're honoring a darker character of the show, others just see precious little red clouds and swirls. Street-wear style helps to make many of these standouts as an option for both conventions and convention if you catch my drift.
Value
Practically, we can't blow our whole paycheck on a cosplay shoe. As much as we may want to, as much as we absolutely love a manga or animated series. It isn't wise to blow our whole budget on footwear for any ensemble, let alone a nonwearable one. So what is the solution exactly? Cost effective shoes that won't make us feel guilty if we do only get a year or two out of them.

Some of these options are a little higher cost, and we allowed for that due to the versatility or ease of wear beyond cosplay. However, for our cosplay options, we made sure to keep the pricing reasonable and within the budget of most people willing to invest in a costume. Happiness can't be bought, but buyer's remorse, quite literally, can be.

To avoid that at all costs, no pun intended, all of our cosplay options here are affordable, and if they are average priced for socks and footwear, it is because you don't need to be in costume to pull them off. The best way to approach dressing up is with a clear head and budget, so every little bit of savings counts.
Brand
You'll probably notice how Telacos dominates this list, and the reasons are pretty simple. Certain brands are far more reliable than others, and for the nerd culture inclined, Telacos is a step above the rest. Whether it is cosplay gear or comfy cozy socks, they meet most geek needs with grace.

So many options these days are insanely high priced for a good, tailored fit. Not Telacos. Almost all of their options are tailor-made at the same price of your standard shoe. This is mostly unheard of in the cosplay industry, with custom options often raising the price to disproportionate levels.

Other than Telacos, we kept an eye on brands specializing in pop culture. Fan made gear by fans. With this mentality, you're more likely to get officially licensed, accurate products. When the distributor of the material is within the sales chain for an item, you can expect a level of consistency that you may not find otherwise.
Our Favorites
1

. Telacos Fullmetal Alchemist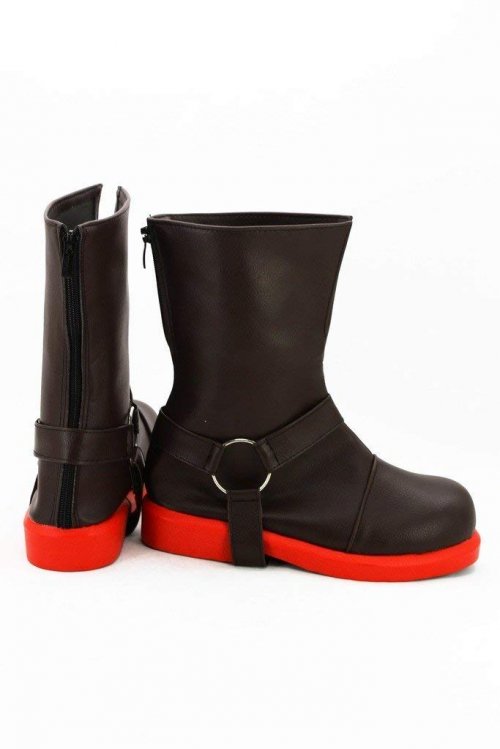 Possibly one of the best introductory animes ever, FMA has stolen the hearts of avid animation fans and newcomers alike. It's compelling storyline and intricate character relationships easily put it at the top of the list for anybody who wants a new show to binge. Even if you aren't necessarily a fan of this style, FMA is a cut above the rest. It follows two boys who have lost everything due to mistakes they made as children, and are now on the hunt for the Philosopher's Stone to right the wrongs in their lives.
Cosplaying is one of the best ways to show off your fandom! After all, who doesn't want to dress up and play pretend for a little bit? Getting into character is exciting, and allows you to be somebody you aren't for just a little bit. It's truly acting in it's most primitive form and is severely underrated by those who don't understand it. If you haven't tried cosplaying, you should at least once!
If you're also a fan of FMA, then these are the boots for you. They're perfect for either gender since genderswapping is such a popular thing these days. Many girls are dressing up as the female version of Edward Eldric! Telacos has made sure to stay true to form without adding any special bells or whistles. These are a perfect replica of the boots that can be seen on Edward's feet the entire duration of the show (isn't it weird that they never change outfits?!).
So, whether you're a fanatic of the fandom or just looking for something new, give FMA a try!

2

. Telacos Attack on Titan Boots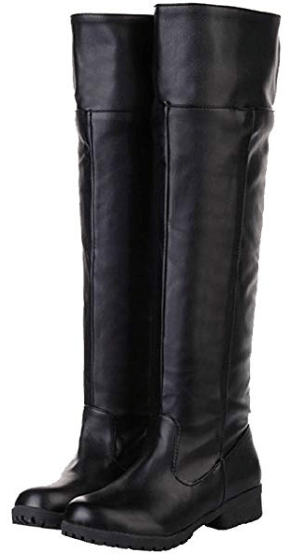 Attack on Titan is a story of, you guessed it, literal Titans. In this anime, there is a remaining world where only the rich are fully protected from these monstrous creatures, who eat humans and destroy everything in their path. There are three walls to protect the city depicted here, the outermost, which holds most of the poor of the city, the middle wall, protecting the middle class, and the inner wall, which is where the elite reside.
An armored Titan destroys the outer wall, Wall Maria, forcing its inhabitants inward after such a tragedy. These Titans are giant, human-like creatures who can become almost 15 feet tall. Their nearly impenetrable, save for a small weak spot, or Achilles heel, at the nape of their necks. There are military to defend against these gargantuan monsters. Eren Yeager, after watching his mother getting brutally eaten, vows to eradicate the Titans and dedicates his life to battling them.
In a surprising twist, Eren ends up combating these monsters in an unlikely way. These boots are perfect for an Eren cosplay. Their high and spot-on design-wise, but breathable enough to not feel like they're suffocating you when wearing. Extremely specific sizing for the perfect fit, as long as you take accurate measurements, these boots are sure to please. Over the knee and extremely accurate, you won't have to break the bank to acquire these bad boys. Very low in cost for being such a great cosplay option, that can be worn again and again.

3

. Telacos Sword Art Online Boots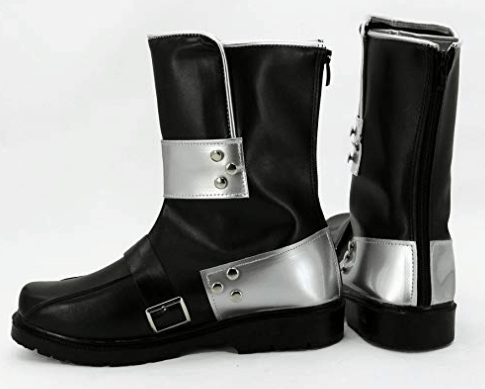 These super cool black and silver boots are replicas of the shoes Kirigaya Kazuto (Kirito) wears in Sword Art Online. In this story, a game of the same name is released, utilizing the world seed to create a virtual reality MMORPG, which is a massive multimedia online role-playing game. Think of World of Warcraft, but fully immersed into the environment.
Once the game is released to the public, its 10,000 players are met with a big surprise: they can't remove their helmets and exit the game without beating it. Using NerveGear to simulate the players senses, the game catapults its players into a hyper realistic world where they must fight to escape. Kirito comes across multiple plots and schemes involving the games creator, and the true intention of the technology, but to find out more, you're just going to have to watch. This may sound like a recipe for disaster, and it is, but these shoes aren't.
Once you watch, you will be dying to represent Kirito in your next cosplay or costume. These custom made black boot are anything a cosplayer could ever hope for. Insanely affordable for a custom piece, you won't be able to find a more reasonable option that is tailor made for you. With fine detailing, and a trusted company like Telacos who supply us with all our nerdy favorites, this is one pair of shoes you won't want to miss a chance to kick butt in. They have multiple pieces of silver hardware that accent the buckle that crosses over the instep, as well as the sleek colorblock look.

4

. Telacos Black Butler Hi Top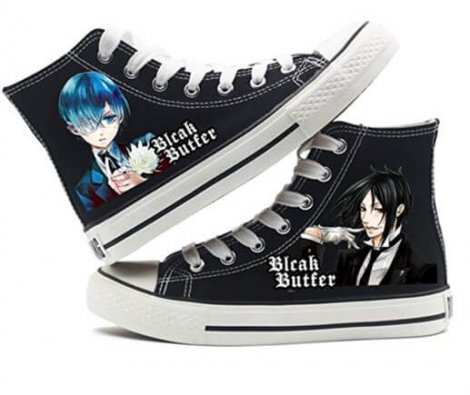 Black Butler is a darker themed anime series, taking you through the journey of a young entrepreneur who has sold his soul to a demon, who just happens to be his butler. The series takes you through crime solving and fighting evil with the young master getting help from his demon butler.
Hi top design reflects a style similar to converse chucks, with white toe cap and lace up vamp. Ciel and Sebastian characters have been added to the uppers, along with 'Black Butler' embossment. And, black canvas keeps this sneaker breathable, and stylish to pair with causal jeans or shorts.
If you're a fan of the show, you may soon become a fan of this shoe! Sport your love of the darker anime side with a pair of custom hi-top sneakers with these iconic characters.

5

. Bioworld Black Clover Sock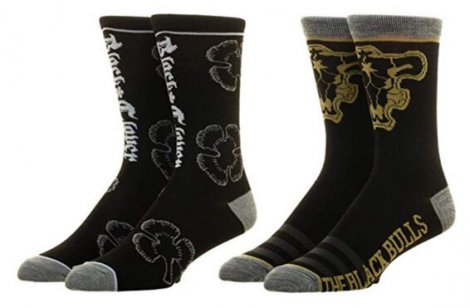 One of the more popular series, Black Clover is the story of two friends, Yuno and Asta, on a journey of magic and battles to become the next wizard king of the Clover Kingdom. Each young wizard can try out for different teams to become magic knights, and while these two friends end up on separate teams, their stories are epic.
Made from a combination of spandex for flexibility and fit, and polyester for warmth, these ankle socks will keep you warm and comfortable for cooler weather wear. As a dual pack, you get two pairs of officially licensed Black Clover designed socks. One pair features the four and five leaf clovers representing Yuno and Asta, while the other features Asta's magic knight clan, the Black Bulls.
No matter if you're in need of an extra boost of confidence, or just love the series, these Black Clover socks are sure to please anime fans across the globe with their style and comfortable fit.

6

. Bioworld My Hero Academia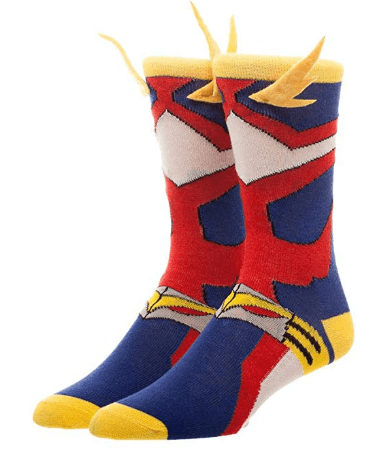 A superhero option, which sets it apart from some of the more fantastical or dark choices on this list, My Hero Academia follows a world where superpowers, or quirks, are common and accepted. Bioworld made these unique socks with the hardcore fan in mind, with precious details that allow you to flaunt your fandom like Bioworld often does. Our protagonist is often bullied for his lack of quirk but longs to be a hero, which becomes the main focus of this anime. These take a cue from the All Might man, the greatest superhero, gives our hero, named Izuku Midoriya his own quirk, called one-for-all.
These are a perfect likeness to All Might man's signature boots and can be worn for cosplay or just for fun. Super high quality, no pun intended, these socks are padded for comfort. There is reinforced banding on the arch, and they are a super stretchy blend. Fully machine washable, you can wear these again and again while maintaining their integrity.
Truly for the hero in all of us, let these Bioworld socks bring out your inner All Might. This pair of socks will make you feel like you're super any day, any time. Winged and fabulous, these are priced equally to socks of the same size and can fit most wearers. The allover knit looks as smart as it feels.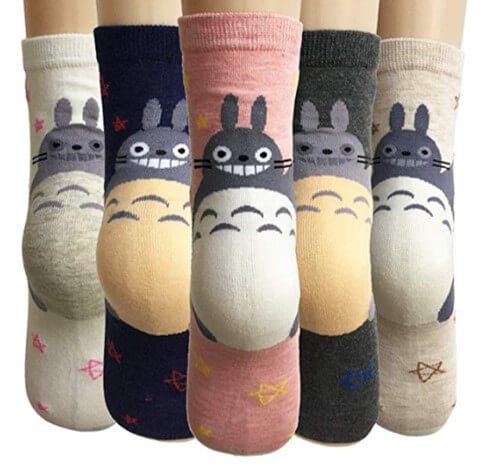 Myazaki is known as one of the more famous anime movie directors and creators, with titles such as Spirited Away, Howell's Moving Castle, and My Neighbor Totoro to his legacy. These cute soft socks feature Totoro in a lovable form, smiling and happy. Several color options are available, from white, to black, grey, pink and browns.
Made from 80% cotton, these socks keep breathability foremost, and the combination of lycra, nylon and spandex help make them flexible for an adjustable yet proper fit when worn. Each pack comes with 5 pairs of themed socks.
Totoro is shown on the back of the sock, so that when you place your foot inside, the heel becomes his tummy. With such a cute design, you'll want to wear these to sport your love of Mayazaki's films and his lovable characters!

8

. Ripple Junction Dragon Ball Z


At a Grateful Dead show in 1992, two normal dudes came together with a few tie-dyes to sell merchandise they love. Sixteen years later, they are doing just that. These socks honoring DBZ are an ode to a show beloved by fans of anime and great writing. It follows Goku, the story's protagonist, through adulthood, and on his many adventures protecting the Earth against numerous villains, as well as his sons, and his enemies turned allies.
When Goku discovers he is a Saiyan, a group with a blood hungry nature, who lost his memory of his mission when sent to earth, there is tension because he refuses to carry out his task of conquering the planet. This causes his son, Gohan, to be caught in the middle, and he must unite with unlikely allies to get him back. This symbol depicted here is called the Kanji, which means world king, Goku dons this on the back of his uniform.
Instantly recognizable, and with a signature orange color, these socks are a fun and subtle way to rock your DBZ love. Machine Washable and colorfast, you won't have to worry about ruining the effect by the method of normal washing. The material is a stretchy cotton blend and this product is officially licensed, so you're directly supporting your anime when you wear them. On par with other themed merchandise, there are about the price of a dress sock and have the same quality as a fancier pair of crew socks.

9

. Telacos One Piece Low Tops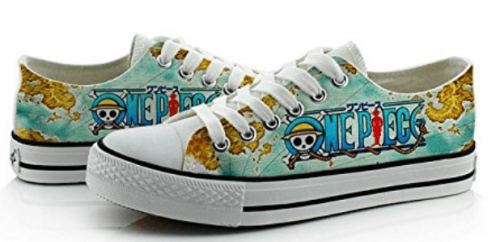 One Piece is a favorite Japanese manga series for everyone to enjoy. When first released, this iconic story was the highest initial print run in Japan, and it has been both critically acclaimed as well as beloved by fans since its release. As you can see by most anime themes, many of our protagonists are seeking out a title of King or Leader, and this is no exception. One Piece follows our hero, Monkey D. Luffy, who is inspired by mega pirate "red-haired" Shanks, who sets out to find the famed one Piece Treasure on the East Blue Sea.
Picking up a crew and acquiring a ship, the conflicts arise between our protagonist and numerous other pirates in the East Blue Sea. Constantly welcoming new crew members aboard, Monkey is in a fantasy world befriending all those that he can and protecting himself and his crew when need be. These low top, canvas style shoes evoke the sense of camaraderie and adventure that is found on the open sea.
With an all over map print and graphic One Piece logo on the outside of the shoe, this design is iconic and lovable for any fan of the show. With multiple design styles to choose from, including a line of crew members, and a version displaying our antagonist, there is a low top for any sense of style. Colorful and priced slightly below average for this style of sneaker this Telacos is sure to please.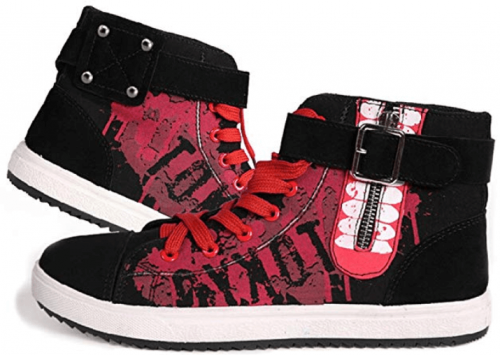 Another choice from Telacos, this edgy black sneaker totally catches the vibe of Tokyo Ghoul with ease. In this dark, fantasy world, Ghouls live among us, and though they look indistinguishable from humans, they can only survive on human flesh. Through a transformation referred to as Kakugan, their eyes turn black and their pupils red. These ghouls are weapon resistant, and they each have a predatory organ called the Kagune. Half-ghouls are even stronger than their full blood counterparts and can be created through organ transplant or procreation between a ghoul and human.
The protagonist, Ken Kaneki, or should we say Haise Sasaki, is attacked by a Ghoul and given a ghoul organ transplant in the hospital to say him. This new half ghoul hybrid inspired these twisted kicks. With a zipper highlighting the smile of Kaneki's mask, and the zipper to secure the shoe perfectly positioned above it, this shoe cleverly incorporates the character it is honoring.
All-over canvas with a reinforced suede heel, as well as a functioning suede buckle accent, this shoe is as good looking as it is a standout in honoring anime. Heavy tread on this rubber sole will have you walking around everywhere confidently, without having to stress about slips and slides. The mercerized cotton inner fabric is breathable, using a process that makes the threads "swell" to better hold dye and give off luster. Advanced offset printing means this look will last you as long as you wish to wear it. Priced lower than the average high top sneaker, this is a cute and easy way to get more fan gear in your wardrobe.

Subscribe to our Newsletter