Best Softshell Jackets Reviewed
last updated:
Aug 27, 2019
A softshell jacket is a perfect example of garments that resonate well with most outfits. These coats are quite common in the workout sphere, but you can also wear them with your jeans and shirts. Some people even pull off adorning these garments with formal pants.
These garments are worn on numerous occasions because of their convenience. These coats are lightweight, which keeps you warm without getting too hot. The perfect balance has had people wearing them as an everyday jacket, for all sorts of outings.
Softshells are above reproach when it comes to their excellent thermal regulation properties. They are made of breathable fabrics that possess water and wind repellency properties to shield you from harsh weather. Get yourself one or two from these top brands and enjoy an unparalleled must-have in your wardrobe.
This is the best product on our list that is currently in stock: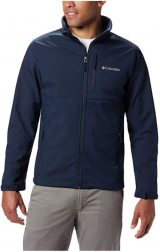 Columbia Ascender
Why is it better?
Good fit
Lightweight
Extended collar
In a
Hurry? Editors choice: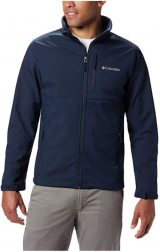 Test Winner: Columbia Ascender

5
Researched Sources
12000
Reviews Considered
9
Hours Researching
10
Products Evaluated
Breathability
Insulation
Materials
Advanced Features
Use
By Default
Top 10 Picks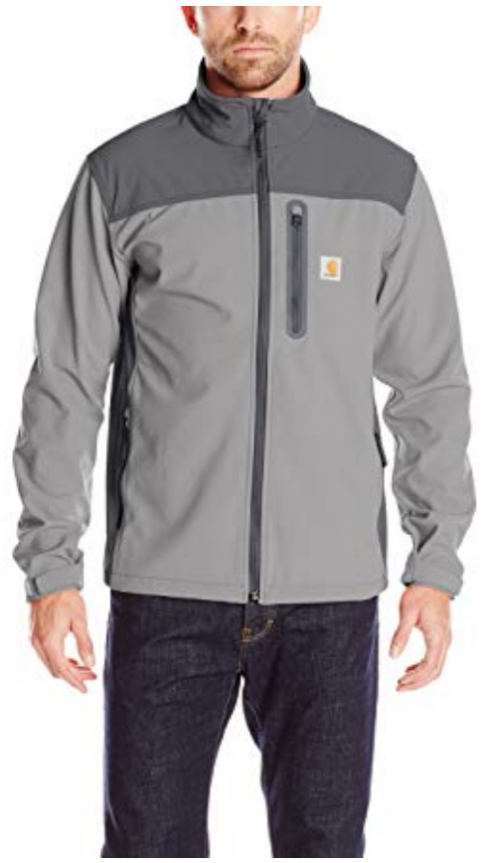 Superb water repellency
Super stretchy
Has zip closure
Adjustable sleeves
In many cases, softshells do not offer much protection from the rain or snow, so people wear them under hardshell jackets. However, Carhartt's Denwood withstands such condition a little longer due to the combination of quality fabrics. It is not as resistant as a hardshell jacket, but it will buy you ample time from mild temperamental weather conditions, with the added benefit of being breathable.
The Carhartt Denwood has many pockets, each secured by vertical zips. Once you put your valuables in the pockets, you will not have to worry about accidentally dropping them. The ingenious pockets provide valuable storage space and free up your hands for gripping onto other things like your hiking poles in the case of hikers.
A garment with long sleeves keeps your arms warm, but they could get annoying if they are too long. Carhartt's Denwood long-sleeved jackets have adjustable hooks and cuffs so you can customize the sleeves to a length you find comfortable. The adjustability is a big plus when it comes to temperature regulation, or when you want to roll your sleeves up.
2

. The North Face Apex Bionic 2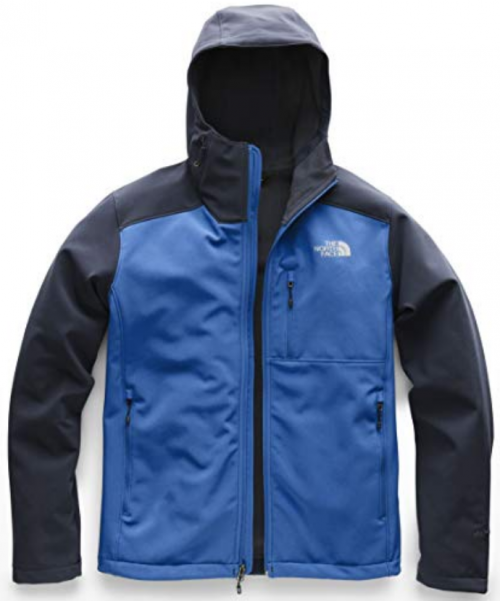 Zippered Pockets
Windproof
Adjustable hood
Being in the industry for more than 50 years, The North Face brand has made a name for itself for manufacturing superior outdoor gear like the Aconcagua Vest II. They have set the bar high with the Apex Bionic 2, which has a DWR finish. DWR (Durable Water Resistance) is an extra coating material added for enhanced water repellence. The manufacturer even used a unique reversible zipper design meant to waterproof the coat even better.
The North Face Apex Bionic 2 is warm enough to be used on extremely chilly. The coat has a hoody attached, which you can also adjust to fit your desires. The added feature is beneficial whenever you need extra coverage, particularly on windy days.
Inner layers tend to restrict your movements depending on the material used in production. The North Face ensured their gear is made of a blend of polyester and Elastane: a stretchy material that mimics your movements perfectly. Therefore, you will not feel stiff when you wear a hardshell jacket over this product.


Good fit
Lightweight
Extended collar
Questionable zipper quality
There are many varieties of these jackets, with different designs and styles. Columbia's Ascender has a sleek and rugged look, which you can pull off on various occasions. This coat keeps you warm and looking trendy as well.
Getting a garment that fits perfectly is tricky. It may be either too tight or loose. The Columbia Ascender has an adjustable hook and loop drawcord, which lets you adjust to get a near-perfect fit on your torso. This design ensures you do not have excess material in case the apparel is a size larger.
Full zippers are so convenient since they make it easier to take clothes on or off. However, the zippers can hurt your skin when zipped up if they do not have a protective garage. This model has a zip garage to prevent the zip from chaffing your skin. You may not know the importance of the feature until you suffer the consequences.
4

. Outdoor Research Ferrosi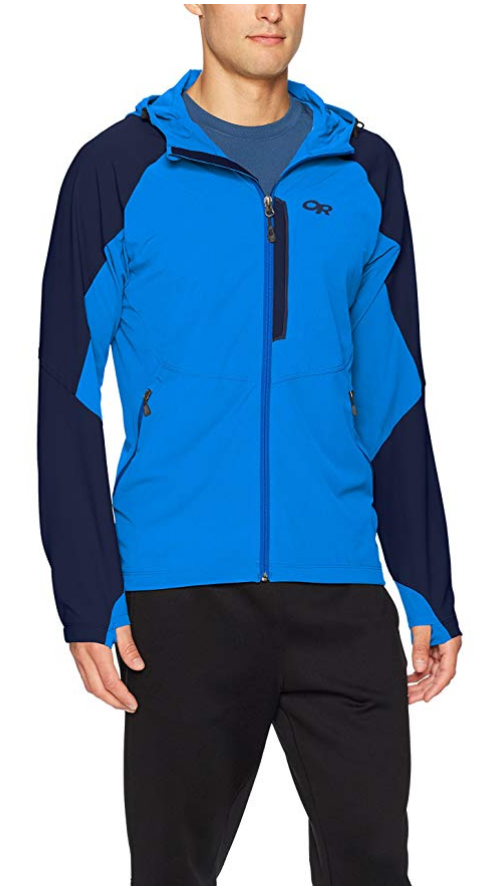 Thumbholes
Breathable material
Fits into pocket
Striking and reflective colors are suitable for outdoor activities since others can see you easily. The Outdoor Research Ferrosi has a wide bright color variety for those who want to stand out in any terrain. Nonetheless, they also have darker variations, in case you are not a vibrant color enthusiast.
These warm jackets have long sleeves and a hood for good overall coverage. Additionally, the sleeves have thumb holes so you can secure them at your wrist. It is irritating when the inner layer keeps riding up your arm when you don't want such exposure.
The model has a design you would want to flaunt. Its hood has a hook and loop mechanism for fast and easy adjustability. The material is breathable and light, so you can wear it under a hardshell jacket on your mountaineering or any other ventures without being scorched.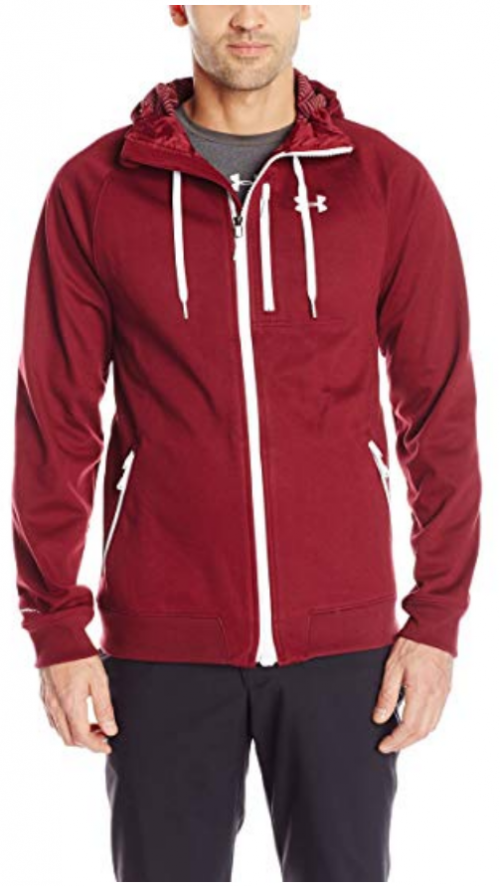 Thermo-conductive coating
Impressive insulation
Ribbed cuffs
Softshell jackets are meant to keep you warm, and the Under Armor brand goes the extra mile to get you just that. The brand uses the cold gear insulation technology, where the inner coating is thermo-conductive to absorb and preserve the heat from your body. The coat keeps you warm even in the frostiest areas making them highly acclaimed.
The attention to detail in the production of this model is impressive. The manufacturers applied strategic insulation techniques, adding extra warmth in specific zones where needed. This superior level of artistry is worth a try.
The apparel is a combination of cotton and polyester: fabrics you can clean in the washing machine. You don't need special instructions on how to clean or store the Under Armour Dobson. All you have to do is toss them in the device like any other simple garment and clean.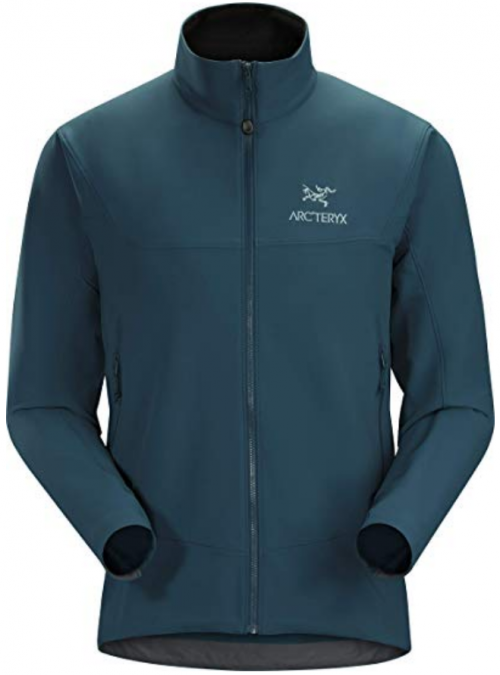 Flexible patterning
Internal pocket
Long-lasting
Mobility is a significant concern when it comes to the inner layers. The more coats you wear, the more restricted your movement might get. However, if you buy this model, you will not have to worry about such concerns. The apparel has gusseted underarm patterning, which allows freedom of movement in the area.
The gamma jacket will serve you for a long time since the mid and outer layer is made from a stretchy abrasion-resistant material. Twigs and bushes in the woods may tag you, but the apparel will not start falling apart immediately, it will withstand the abrasion for a while before you need replacement.
The Arc'teryx Gamma LT has an extended collar, which offers more warmth due to the additional neck coverage. The collar also has a soft-brushed lining, which is suitable for heat insulation. The surface is gentle on your skin. Thus, you will hardly experience any chaffing with vigorous contact. You should consider purchasing a well-designed coat with similar specific features that give you the much sought after benefits.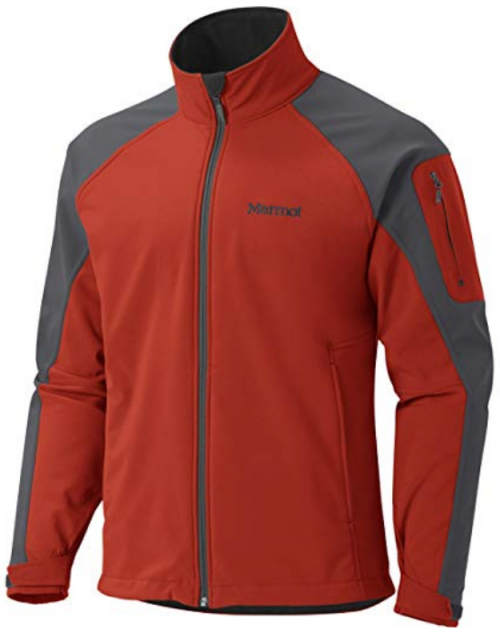 Has warranty
Simple style
Cuffed sleeves
Simplicity has its way of standing out, and Marmot works with this angle in this model. The product is so modest but sleek either way. Pulling off an official look in it is not so challenging. You will get to look smart casual and stunning at the same time.
Pockets are always useful, and this product has four of them. It has two front pockets that you can slip your hands in to keep them warm and cozy. There is also an inner pocket for you to secure your valuables and an extra sleeve pocket for larger objects. All of these are zippered, so you have four secured storage spaces, which is quite generous.
The Marmot Gravity Jacket is all about loose fit for your comfort. The jacket is not too snug or too loose, and the sleeves are free to give you enough room for agile arm movement. Loose sleeves often ride up when worn as an inner layer, so the sleeves of this coat have adjustable cuffs to counter such issues.
8

. Rothco Special Ops Tactical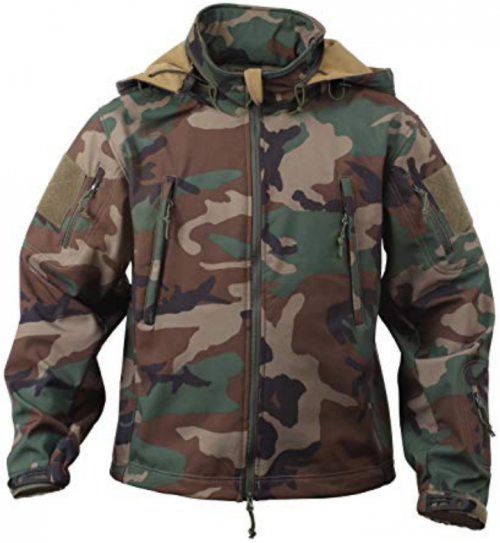 Six pockets
Two-way front zipper
Underarm ventilation zipper
Rothco deals in special operation gears: therefore, if you are going to be doing more than strolling in the streets and fancy a high-octane experience in winter, you should get their coat. The Rothco Special Ops Tactical has impressive features, which are suitable for activities in icy places.
Hoods add on weight when you do not need them; hence, a detachable type is preferable. Rothco's product not only has a detachable hood, but the jackets also have a pouch in the collar where you can conceal it. This innovative idea saves on storage space. Hiding the hood in the collar also means an additional layer of warmth around your neck area.
Outdoor activities are engaging, and you need breathable cloths because the constant movement leads to heat generation. The Rothco model is highly breathable to keep you cool when you get hot. Other than that, it has a zipper located at the underarm. Therefore, you can stay cool without opening the usual front zipper, but distinctively, under your arm.
Many of the garments here have a DWR outer coating to shield you from elements. For instance, Rothco's clothing has a polyester outer shell. Morale patches earned in camps do not stick well on such materials; thus, this model has a loop shoulder patch for that. Most people end up putting the bits in their pockets, but you will get to stick it out the ways it's meant to be with the Special Ops.
9

. Mountain Warehouse Grasmere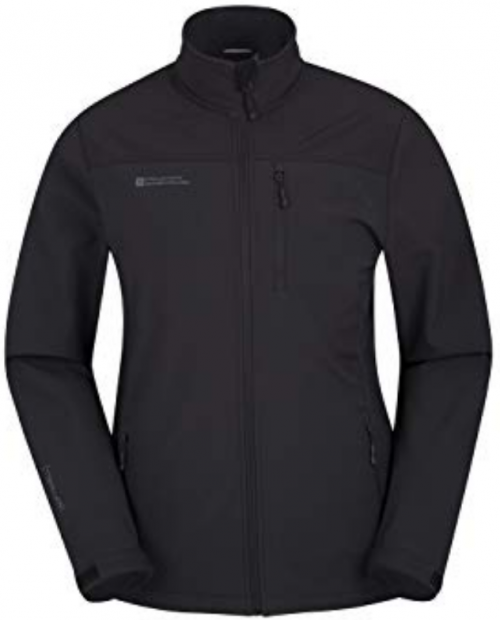 Moisture-wicking fabric
Fleece lining
Affordable
This 100% polyester garment is all you need to keep you dry and warm in tropical terrain. The Durable water repellant quality of the apparel is reliable; some people even refer to it as a raincoat. It allows you to stay in the rain longer than most softshells do. You will be doing yourself a whole lot of good if you get this fashionable coat for those rainy days.
The warmth the gear has to offer is incredible. The lining comprises of layers of fleece bonded together. The heat emitted from your body stays trapped in the layers of wool to keep you warm. The retention creates a layer of thermal insulation to shield you from the cold. You will also stay warm for a considerable time in the Grasmere jacket since your body is always emitting heat.
Too much heat while wearing a not so breathable fabric gets uncomfortable. The material needs to have the perfect balance of warmth; otherwise, you will not be as comfortable as you would like. This Mountain Warehouse apparel is breathable notwithstanding the layers of bonded fleece in the lining.
10

. Condor Outdoor Tactical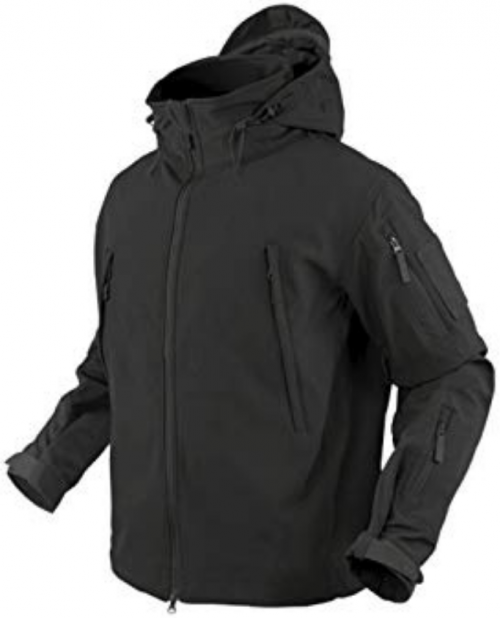 Detachable hood
Convenient double zipper
Double-layered forearm
Rigid Velcro wrist-straps
The Condor Outdoor Tactical jacket fits the category of must-haves in any wardrobe. Its features make it ideal for outdoor activities as well as a standalone on colder days. The manufacturers achieved a balance between tactical and casual wear impressively.
You can easily see the quality by merely beholding at the sleeve design. The forearm is double layered to offer more protection from elements when you are out in the wild. The same sleeves have an opening at the underarm to allow you to regulate the heat on warmer days in the streets. The apparel does not restrict you to wear it only during the chilly winter.
As if having a zipper isn't just impressive enough, this model has double zippers. The front and the pocket at the back of the apparel, have the double zipper. This design makes it easy to control the zip from any side. One of the zippers is a backup when the other one is stuck while in the woods. You can operate the remaining one until you get time for repairs, enhancing the garments usability.
Criteria Used for Evaluation

Breathability
Temperature regulation is vital when you are working out hard.
Stretch woven softshell jackets offer more breathability compared to membrane-equipped variations. Ultra-light stretch shells are water-resistant and have excellent weather resistance capabilities. Remember, they are only water-resistant and not entirely waterproof. A membrane plaited softshell offers more protection against the raging weather.
These garments should be cleaned as often as necessary but, as little as possible. Doing this helps maintain its functionality, free of dirt and breathable. A stretch woven softshell has exceptional wicking abilities. It is suitable for aerobic activities because it is very light. It is also possible to wear it under a hard-shell jacket.
In conditions where weather and temperature fluctuate, having proper ventilation is essential. Look for a softshell that has a water-repelling coating. For wind resistance, choose a coat made from ripstop material. A fleece lining is also suitable.

Insulation
Every ounce of energy is best to preserve.
There are softshell jackets that use special fabric lining to trap heat inside. Some use fleece lining to keep it warm and lightweight. Fur and wool help in insulation though the price may vary considerably. A membrane woven soft-shell offers better wind resistance.
Consider the activity you want to engage in with your chosen garment. It will help you select the level of insulation you need. A non-insulated might can keep you warm. The garments in this review can keep you warm from colds as low as -20 degrees.
For better insulation, go for a coat that is knit, or has Velcro cuffed features. This design minimizes the areas in which wind can get inside the jacket. Always consider the level of insulation your garment provides. In other terms, how warm you wish to be.

Materials
Fabrics are the soul of any garment.
Softshell jackets consist of fabrics bonded together. The materials commonly used are polyester and a piece of woven fabric for the outer face. Others have nylon and fleece embedded in the fabric.
Polyester is the most common fabric used in making these coats. It is synthetic and has excellent moisture-wicking abilities. It is the outer fabric of a soft-shell, which is tightly woven. Polyester is also element resistant and flexible.
Fleece is the fabric that makes up the lining of most soft-shells. It is also used in collars and the neckline to moderate chaffing. Additionally, it provides excellent insulation. It blocks the warm air inside the coat. Fleece also has exceptional moisture-wicking capabilities.
Nylon is rarely used in making these coats. It is superior in water and wind resistance. Its use is almost strictly confined to hardshell jackets.
The face fabric is treated with fluorocarbon that bonds with the material. This combination allows the fabric to repel water. The treatment does not reduce breathability. However, it can only repel water for a limited period, but sufficiently in most circumstances.

Advanced Features
Find a balance of what you need with so many varieties available.
Hood
Not every softshell jacket comes with a hoodie. If you want to use your softshell as an outer layer, then a hood is a handy feature to have. It helps in light rains and breaking oncoming winds. If you have a cloak on your coat that is used as a mid-layer, outer clothing might get in the way.
You may also have the option of choosing between a technical hood and a regular hood. Technical hoods are adjustable around the scalp, which allows you to move your head in liaison with the cloak.
Internal and external pockets
Some coats have many pockets. Pouches come in handy during outdoor activities to store items like maps and gloves. Cyclists prefer jackets with pockets on the backside of the garment. Pockets can also have a lining on the inner side to help warm your hands in cold weather.
You can choose between having an internal or external pocket. Always check for pockets that suit your activities. Check if the pockets are accessible while using a harness during climbing activities.
Reinforced fabrics
Some soft-shell coats have padded elbows and shoulders that extend its durability.
Reflective material
The reflective material provides visibility in dark conditions. It also allows you to take on night activities more securely.
Stretchy fabrics
They can either be embedded in the construction of the garment or be the actual material used. It allows you to move freely while enjoying your activities. Additionally, it will enable you to wear it as an outer layer on top of many clothing and still fit.
Inner fabrics
Some of these jackets use unique fabrics that help in reducing chafing to the skin. Exclusive synthetic materials can be used on expensive varieties to make the linings.
Underarm vents
Zips are strategically placed under the arm to allow airflow like the Rothco Special Ops Tactical. This design gives better ventilation, and the air gets inside the jacket to allow the skin to breathe.
Water resistance
Most apparels here offer an exceptional level of water resistance that can keep you dry in light rain. However, softshells are not waterproof. Prolonged rainfall will eventually soak through the fabric. Some softshell jackets have a waterproof and breathable membrane like a rain jacket.
You can choose between a water-resistant and a water repellent coat. Breathability is usually inversely proportional to waterproofing in these garments. A woven membrane makes a softshell waterproof. Consider the type used in your choice of jacket.
Some soft-shells offer no protection from rain, while others offer full water resistance. Consult on which brand and model to purchase. Always remember that water-resistant softshells are just as comfortable as those that aren't when it comes to breathability. There is no correlation between the two.
Majority of the coats in this list get their water-resistance from chemical treatment to the fibers. The chemical known as DWR is critical to give the softshell its functionality. Unfortunately, washing the jacket too much deteriorates the DWR chemical.
Exposure to the sun also deteriorates the DRW. Fortunately, it can be restored but not as good as the original. Nonetheless, it is better than having a coat that is not water-resistant at all. Buy a DWR kit and wash the garment with it to restore its property.

Use
Find what is functional and works without attention grabbers.
Softshell jackets are useful for a variety of outdoor activities. Also, they can are suitable in different temperatures and weather. Most softshells cannot protect you under extreme weather. Nevertheless, they can offer adequate weather resistance in a moderate climate.
These garments can also be used casually because of their lightweight nature. It can work over a base layer, but hikers prefer them to a thin polyester mid-layer clothing. Dry weather is the best climate to use one of the coats in this list because they are not waterproof. For that, you can seek a waterproof jacket.
If you do aerobics a great deal, then you can use a softshell for its breathability. Always consider the activity you are about to engage in before using your softshell. Always remember to check the lining, and ensure it serves your intended purpose effectively. For light use, an unlined softshell is suitable.
Runners love these garments because they are quiet. They don't produce an annoying swooshing sound as you run. It is also portable and can be packed neatly when not in use.
Expert Interviews & Opinions
Most Important Criteria
(According to our experts opinion)
Experts Opinion
Editors Opinion
Users Opinion
By Default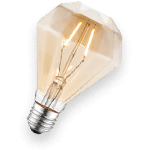 How to wash softshell jackets
Washing these garments is imperative as it restores the breathability and performance. In spite of the type and price of the coat, maintenance is essential. Most of these jackets can be cleaned easily by hand or using a washing machine. However, follow specific instructions found on the tags to ensure proper maintenance.
In most cases, when it comes to these apparels, ensure all pockets are empty before putting in the machine. Then close all fasteners, hook, and loop, and pockets with zips. Use warm water and set the device to a regular cycle. It is advisable to use sportswear detergent, which can find in a shopping center near you. Then, allow the washing machine to complete the necessary cycles and rinse the jacket thoroughly. To avoid fading, air the coat on low light conditions. Drying the jacket will ensure the durability water repellant ability is fully restored.
Selecting the best softshell jacket for hiking
These coats are comfortable for most weather conditions since they offer adequate waterproofing abilities while remaining breathable. A softshell is ideal for cold weather, activities that require high exertion in windy and foggy seasons. Ensure you get the right gear from your head all the way down to your hiking socks.
Waterproofing abilities help in usability for places with erratic weather conditions. Secondly, the jacket should be able to pair correctly with other layers of clothing you want on top or below. The best paring would involve the base, mid, soft shell and hard shell respectively outward. Additionally, the jacket should be able to maintain a durable water resistance even after washing. For that, you can choose one of the garments in this list. Lastly, the materials and fit matter a lot. The jackets are designed from stretchy fibers. Therefore, you should wear fewer layers underneath while testing the new coat.
Other Factors to Consider

Bottom Line
The coats in this review are valuable because they have more than one use. If it is for outdoor use or as a casual outfit, picking the right one is easy. With these garments, you do not have to stick to fleece or hardshell jackets.
The jackets here vary in where they are applicable. Sure, they are waterproof: however, do not exceed the limit. If your coat is soggy, it will become heavy and unusable. Breathability is the main selling point of the garments in this review. If you are prone to sweating a lot, then you will find reprieve by using these products even when partaking in strenuous physical activities.
With a softshell jacket, movement is not hindered compared to other outdoor jackets. You can move without any restrictions. Additionally, it does not rustle and is quite flexible. It is possible to layer over them, making it suitable for unpredictable weather.
Get comfort and durability without sacrificing its stylish look. You still get the style and flair without dreading a visit from the fashion police. For hiking purposes, these coats are great because they are light on top of many other suitable properties.
Insulation is also an essential factor to consider. Check if the lining is of good quality to keep you warm in cold weather. If you want to use it in warm climates, make sure it is breathable to remain cooler. Fleece is the standard lining used. It doesn't cause allergic reactions when in contact with your skin.
Frequently Asked Questions
q:

What are softshell jackets?

a:

These are jackets designed for outdoors use. An individual uses these coats when they need decent breathability under their clothing. Fundamentally, they are used in light weather conditions and can serve you well for aerobic purposes. As such, they can help when one is hiking, either walking or cycling. At times, they are used as a mid-layer during adverse weather conditions underneath a hard-shell jacket.

Nearly all manufactures construct these jackets with synthetic material such as polyester, nylon, and spandex. They are woven in a way they can allow air ventilation, stretchiness, and versatility. Despite the positive traits these jackets possess, they are only applicable in specific areas where weather conditions are not so adverse.
q:

What should you consider when buying a softshell jacket?

a:

Wearing appropriate clothing during hikes makes the experience comfortable. These coats are useful since they provide wadding and protection against light rains and wind. Additionally, your jacket should be able to dry quickly. As such, there are specific properties, which make these garments favorable and suitable for the hikers.

First, the jacket needs to have appropriate fabrics. The material should be light to enable the hikers to maneuver freely. Additionally, it should be treated with water-repellant constituting fluorocarbons. Since they are worn as a cover layer, they should have well-placed pockets that allow the user ease of reach to the items and tools they have.
q:

How warm are softshell jackets?

a:

These coats are categorized differently, depending on the weight. For instance, there are light, medium, and heavyweight jackets. Just as the term suggests, each category differentiates with the heaviness of the coat, relative to its size. The heavier the material used while making the jacket, the warmer it is. Heavy weighted types provide more warmth compared to lightweight variants.

The apparels in this review fall in the category of medium weight. This classification means they keep the body at a moderate temperature. It can be neither too hot nor cold. They are designed to keep the body at ease rather than ensuring it is warm. When worn, they guarantee the temperature varies according to your needs.
q:

Which seasons do you use a softshell jacket?

a:

In any season, you can adorn these garments. Wearing a jacket depends on how cold the ambient weather is. During transitional seasons of fall and spring is when you will find most people wearing these jackets. If the outside temperature is moderate, they will aid in the regulation of body temperature. Additionally, the coat can be worn during winter periods. However, it will require one to use it as part of a more comprehensive incrusted system of clothing.
q:

Why are softshell jackets made using synthetic material?

a:

Most of these garments possess synthetic draperies. However, this does not mean that they are the best. The jackets are made using synthetic materials for the following reasons. First, synthetic textiles are very economical: they are easy to produce. Secondly, few individuals are allergic to synthetic fabrics. As such, most individuals would prefer buying them that getting other types of coats.

Synthetic fabrics offer high performance in terms of protecting the body compared to the alternative. For instance, they protect the body against harmful elements much longer because of their durability. They can easily stretch and shrink, providing an excellent overall fit. On the other hand, there are some notable exceptions such as wool and cotton. They offer proper weather protections and excellent breathability compared to synthetic fabrics. Despite that, synthetic materials are the most preferred option for many profound reasons.
q:

What is the difference between a hard shell and softshell jackets?

a:

The way the two jackets are designed forms a basis for their differences. Hard-shell jackets are designed to ensure windproof and waterproof. They act as a shield against rampant weather. They are not intended to provide a person warmth or prevent sweating. Examples of hard-shell jackets include the raincoat or windbreaker.

On the other hand, softshell jackets lack a hard impermeable layer. This absence means that the outer shell offers resistance to the weather and allows the user to perspire freely, through the coat and outside. Compared to hard shells, they are intended to be flexible and offer breathability allowances. Since they present an option of being worn as an inner or outer layer piece of clothing, they are versatile.
q:

Are there numerous styles of jackets to choose from?

a:

There are many styles of soft shells depends on the quality of fabrics and craft in the garment. First, the material would make a jacket differ in prices. Woolen materials would be expensive compared to synthetic material. However, a person who prefers less weight would consider buying synthetic fabric rather than getting woolen jackets.

The different designs would mean choosing between a hood jacket and a regular one. In most cases, the most chosen jacket is synthetic since it has numerous advantages in variable environments.
Subscribe to our Newsletter