Best Pantyhose – 2022 Guide
In a Hurry? Editors choice: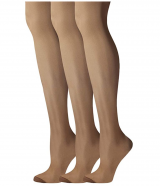 Test Winner: Hanes

Pantyhose have been in vogue since the 1940s and 50s when they were predominantly used in show business by actresses and dancers who needed a way to cover up their legs during performances.

Today, thanks to extensive improvements in the way pantyhose are made, women and men who wear them have a variety of selecting between different styles for the preference of materials and overall function.

The type of hose you choose to wear every day will not only determine whether your outfit is appropriate for a certain occasion but, even more, will have a big impact on the way you feel throughout the day.

Check out our top 10 options, as selected by our editors!
Standout Picks
Criteria Used for Evaluation
Materials
Today, the composition of the hose is pretty uniform, with few variations.
At the top is an elastic band that has the function of securing them to the wearer's waist. The upper, panty part of the garment is made out of a thicker material, usually a mixture of nylon and a larger percentage of spandex that ensures a sung but elastic fit. The gusset or crotch area is often covered in porous cotton material to provide breathability, while the legs are made out of thinner materials with a smaller percentage of spandex, or even out of 100% nylon.
As nylon can be more prone to rips and damage or runs than other types of materials, brands will usually manufacture them using a percentage of other more sturdy materials. These include silks and cotton, spandex for stretch, and wool. This helps provide a more durable build with greater elasticity, as well as better warmth or breathability.
Features
The thing that will determine the look of a pair of nylons is the denier count which represents a measure for the linear mass density of fibers and counts the mass in grams per 9000 meters of material.
Pantyhose can be found in a wide variety of denier nowadays, ranging from three to one hundred, and what the denier count determines in this type of garment is the opacity.
Any hose under 10 denier are considered to be ultra sheer and have a barely-there appearance
Those with 10 to 30 denier are considered sheer, a standard in this type of hosiery
A denier count between 30 and 40 will make pantyhose or tights which are semi-opaque
Opaque tights will have a denier count between 40 and 70
All hosiery above 70 denier is considered to be thick opaque
Style
There is a wide variety of nylons and tights available today, all of which have different uses and are made through slightly differing processes.
Control Tops is made using a larger percentage of spandex in the panty part of the hose, covering the hips and waist with a stronger material. They are used to achieve a slimming effect on the wearer by smoothing out the lines of the figure. The upside of this type of hosiery is that they will look better under slim dresses and skirts, and can even be worn under your pants.
However, they will be visible under short skirts or shorts as the reinforced section is visibly different from the legs, and may start at mid-thigh.
Sheer to Waist Nylons is made out of a single material from top to toe in order to achieve a uniform look throughout the hose. These are usually worn with mini skirts, short shorts dresses with high slits or under leotards and high leg bodysuits. When purchasing sheer to waist hose, it is best to make the selection carefully as some will have a reinforced section around the upper thigh which is visibly different than the rest of the hose.
Fishnet Tights are made with an open, diamond-shaped knit which can vary in size, ranging from a small grid to large panels. Fishnet hosiery has long been worn by some musical and fashion subcultures, but have grown in mainstream fashion as they can be a considerable statement piece.
Although usually made in matte black, fishnet tights are also available in different colors, as well as with rhinestone embellishments. They are considered a sexy garment as the grid of the tights will accentuate the curves and muscles on the wearer's body.
Compression or Support Tights are a type of specialized hose with a larger percentage of elastane that is tighter around the ankles and calves and serves to compress the wearer's limbs. They are used to prevent and treat different venous diseases such as chronic venous deficiency, varicose veins, deep vein thrombosis lymphedema, and have been proven to help with tired, aching legs, as well as edema. They can also be used on long flights where they will help with minimizing swelling and cramping.
Other types of pantyhose include open crotch nylons which are used for hygienic reasons as well as sexual fetishism, single or double gusset hose which provide varying comfort and appearance benefits, sheer toe and open toe tights which are designed so as to be worn with various footwear, etc.
Safety Hazards
Although nylons can be used for medical and protective reasons, it is important to note that they can also lead to some unwanted conditions with prolonged wear.
As nylon is a synthetic material that isn't breathable, perspiration will remain in contact with the skin of the feet, legs and genital area. This may lead to bacteria growth that can result in odor or fungal infections. Some hose will use different methods to prevent these, such as silver in the composition of tights. Otherwise, these can be avoided by using hosiery made out of natural fibers such as silk which is more breathable and won't lock moisture to the skin.
Another of the cons of wearing hose is calluses which are formed when parts of the feet are exposed to too much friction. Tights that are too large or bunch in certain areas can contribute to the formation of calluses on your feet, so make sure they are always sized correctly.
Furthermore, the nylon composition in hosiery can contribute to the development of rashes, especially on dry and sensitive skin, as well as in the summer months when you sweat more than usual. Some people are allergic to the latex found in many tights, and in that case, you can opt for 100% cotton hosiery to avoid developing rashes and eczema.
It is also important that due to being made out of non-biodegradable synthetic materials, tights won't be accepted as a recyclable item, which means that they often end up in landfills, adding to the pollution of the environment. Burning them is not an option as nylon can release toxins.
Brand
While branding isn't everything, it can be an important aspect to consider.
Certain brands are notorious for crafting high-quality pairs that are long-lasting and stylish by design. There are many other brands that are equal in design and offer comforting features with every pair. It's always advisable to research a brand before purchasing one of their pairs to get a feel for how satisfied wearers have been in the past.
The best way to do so is by reading user reviews from verified consumers, that way you have a better shot at reading real reviews.
Top 10 Picks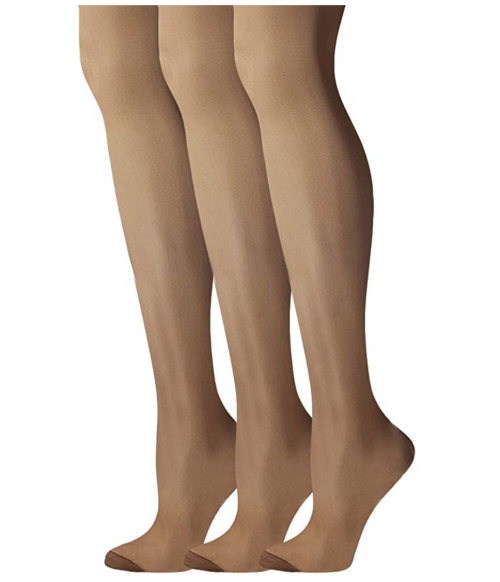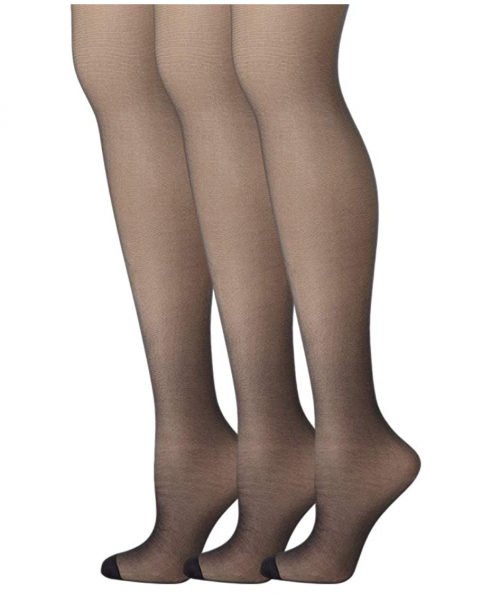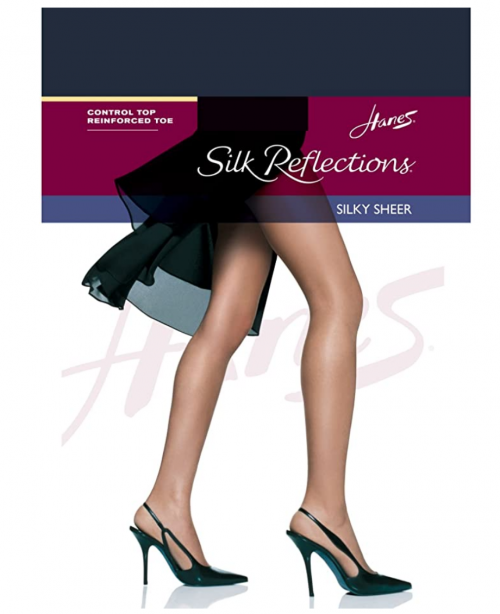 With a long tradition of making high-quality hosiery, Hanes is an excellent choice if you're looking for something that you will enjoy wearing from morning until night. With a 15 denier count and a large selection of colors that will match every skin tone, these non-control tops will be a great choice for anyone searching for that barely-there look.
The downside of nylons made out of synthetic materials is that they often cause the wearer to excessively sweat, then lock that moisture in. This can be problematic and can lead to a variety of issues, including fungal infections. Luckily, this option has been made with moisture-wicking elements in the panty and legs to keep you cool and dry, no matter what.
If you've ever tried silk hosiery, it's rather possible that you absolutely loved how it felt against your skin. These hosen feel just like that, with the added benefit of costing considerably less and coming in a pack of three so that you can feel fancy without shelling out a huge amount.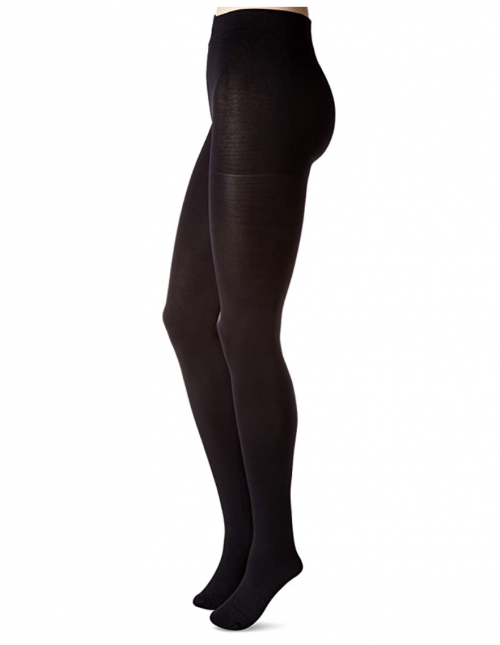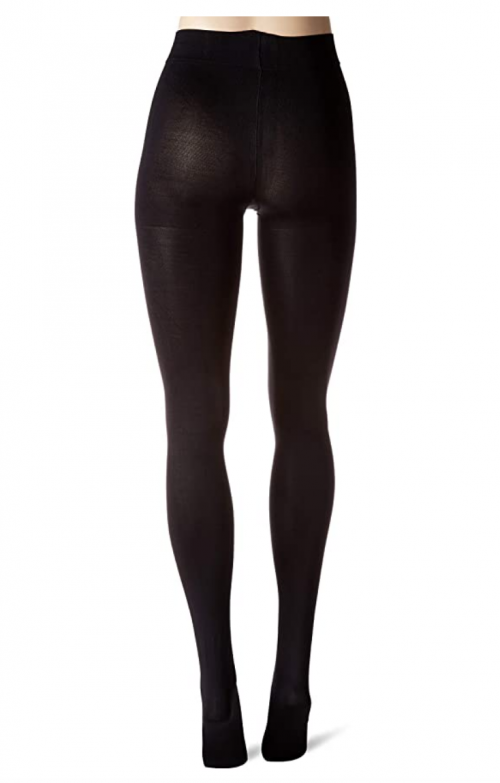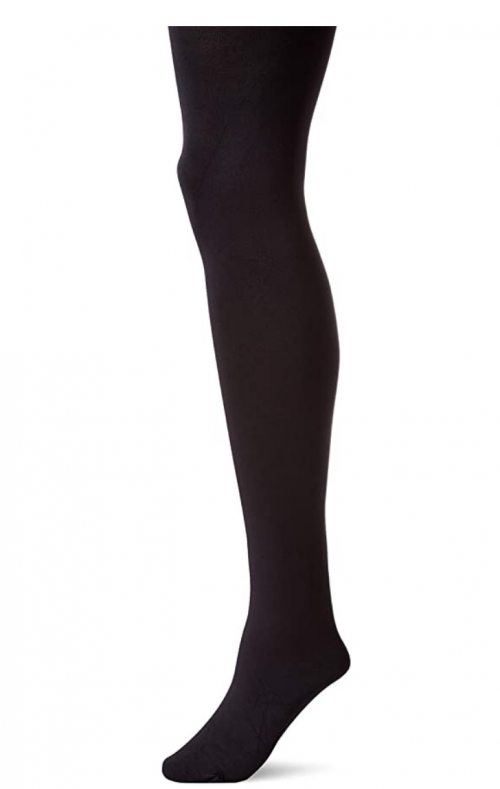 HUE has been in the fashion industry for over three decades and their latest set of blackout hose gives you a stylish, slimming, well-fitted look from hip to toe. With HUE's 18-point fit technology and a pull-on closure system, you can be sure they will hug every curve and run smoothly from top to bottom. The HUE blackout hose is made of 91% nylon and 9% spandex, making them breathable, stretchy and comfortable.
These nylons are an excellent choice as they will retain their elasticity, even after several wears and washes. Offering total coverage, they can easily be matched to your favorite dress or skirt and come in both black and espresso. Wearers raved about the comfort of the HUE blackout nylon; however, they did mention to go a size up if you wanted less compression on your legs.
HUE makes these nylons right here in the USA, so you can look good wearing them and feel good supporting your local economy. The only complaint we have about the HUE blackout is you have to wash it by hand; although, this is not abnormal for pantyhose. Overall, the HUE is a great buy for its price-point.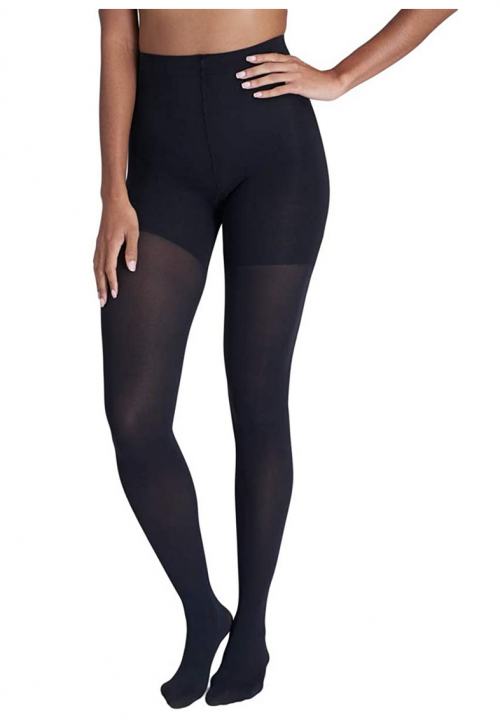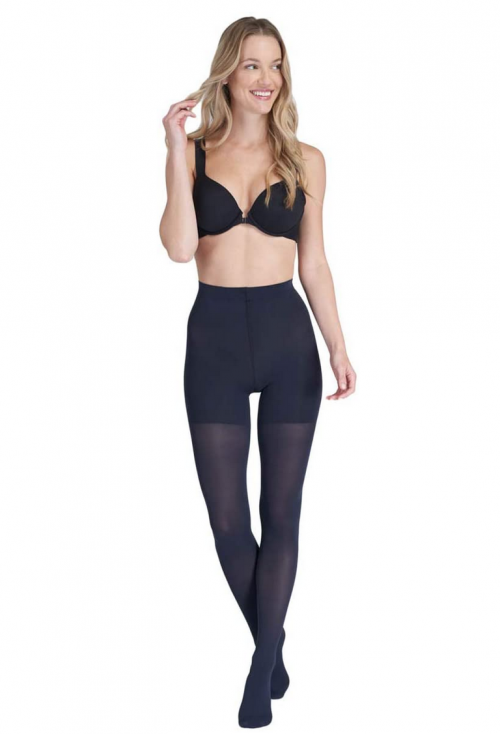 If you're looking for a pair of tights that will make you look like a million bucks, then these SPANX are the best way to go. With a variety of opaque styles, you can choose from black, charcoal, purple, brown and many more. The mid-thigh shaping short was built-in to smooth out the lines of your legs, and the non-binding waistband will keep you comfortable throughout the day.
Visible panty lines are the downfall of many a great outfit. These tights will eliminate them through a gusseted design that lets you wear them without underwear. Being made out of cotton, they provide maximum hygiene and breathability.
If you've ever worn SPANX, you'll know that their products come in 3 different shaping levels. These tights are at level 2, which means that they're made out of a lightweight fabric, but will still sculpt your body, hiding any lumps, slimming your waist and making your clothes fit better.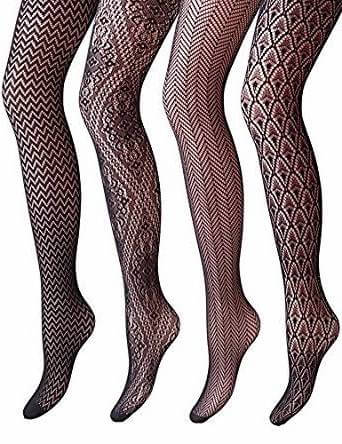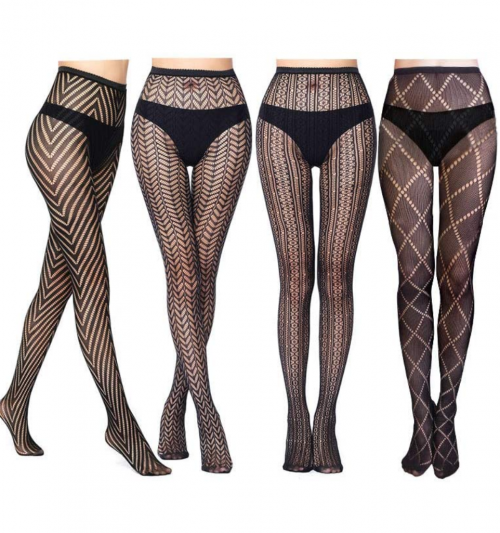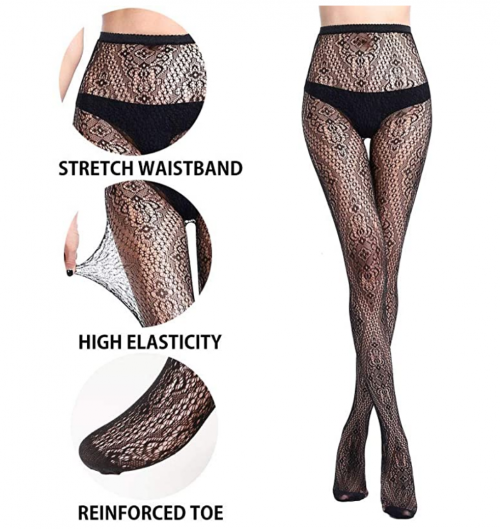 This pack of patterned tights is not only beautiful but even more, provides you with over sixteen styles to choose from at a price that can compete even with the most affordable pairs of hose. Each package contains four different styles that you can choose from, packed in a stylish but sturdy box, so you can even purchase these as a gift and wrap them up to look extra special.
A great thing about these hosiery products is that they will stay securely in place without making you feel constricted in any way. They may need a minute or two of wear until they feel completely comfortable, but you will love wearing them all day long.
The Vero Monte Fishnets are quite forgiving in fit and can be worn by anyone, from petite to larger sizes. Furthermore, due to being highly elastic, you will feel no difficulty when moving about, even if you choose to wear this to a night of dancing.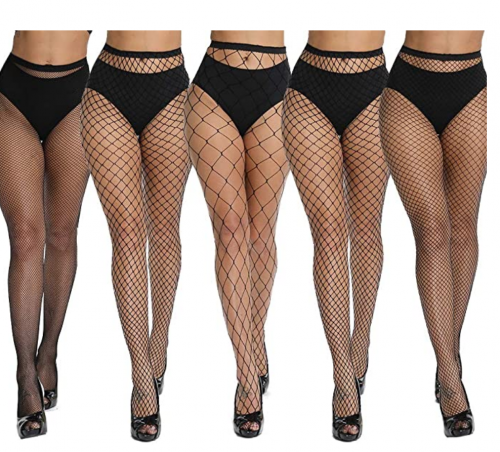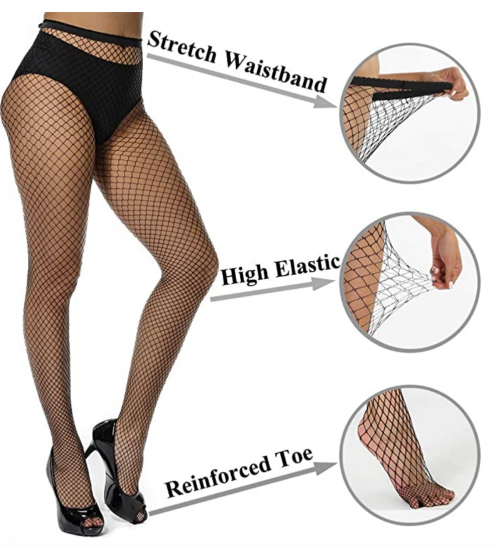 These fishnet tights by Akiido are one of the highest-rated items of this sort you will find on Amazon. They come in a wide variety of styles, from black ones in small, medium and large grids, to nude and coffee-colored pairs that are decorated with sophisticated rhinestones, excellent for wear at parties and with cute dresses.
If you are looking for a pair of fishnet tights to wear with a skirt, dress, or under a pair of ripped boyfriend jeans, the value pack with five different styles is an excellent choice as it offers a variety of tights that can be worn on all types of occasions.
These fishnets will fit most women without having to decipher complicated sizing charts, then finding out the tights you ordered are too large or too small. They have a high level of elasticity with a comfortable waistband and will conform to your body after just two minutes of wear.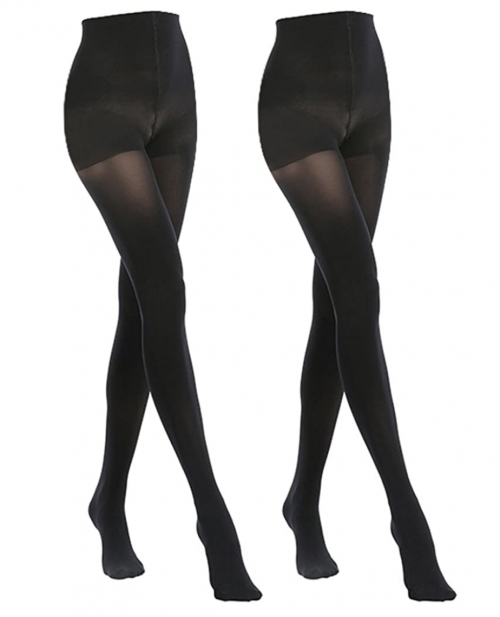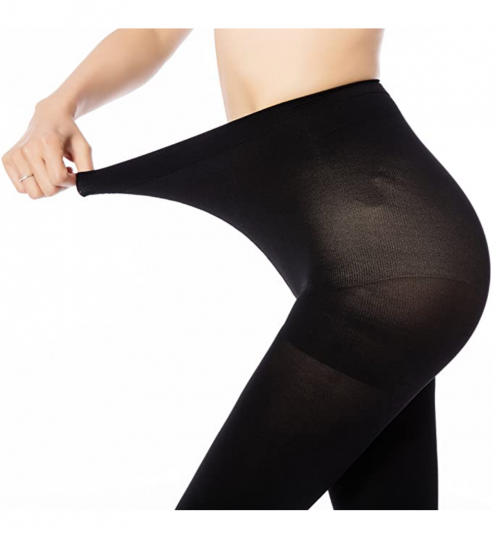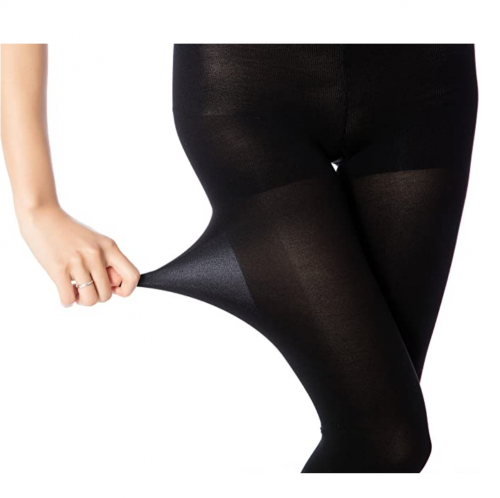 These opaque control-top tights by the Chinese hosiery company MANZI come in a pair of two and five different colors. You can choose from black to navy blue, wine red, to coffee and nude, based on how you intend to wear these hose. They are of excellent quality, provide plenty of stretches, and are a great choice for the winter months being 70 deniers thick.
The best thing about these opaque tights is that they not only come in colors but also a nude and coffee variation which is excellent if you need a pair of soft and warm tights to wear to a formal event or to your corporate job. While they won't look as if they aren't there, they still provide an adequate alternative to the thin nylons you probably wear on a daily basis.
These tights are made with a reinforced panty section called control-top which is designed to give you a slimmer figure with a clean leg line with a single seam closure that won't show through tight skirts and dresses.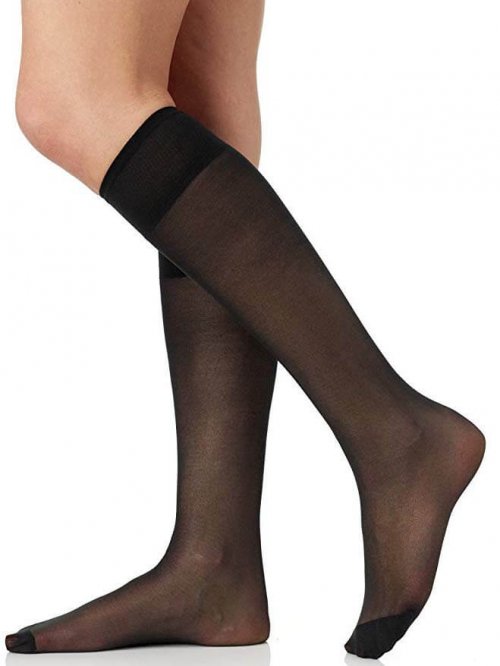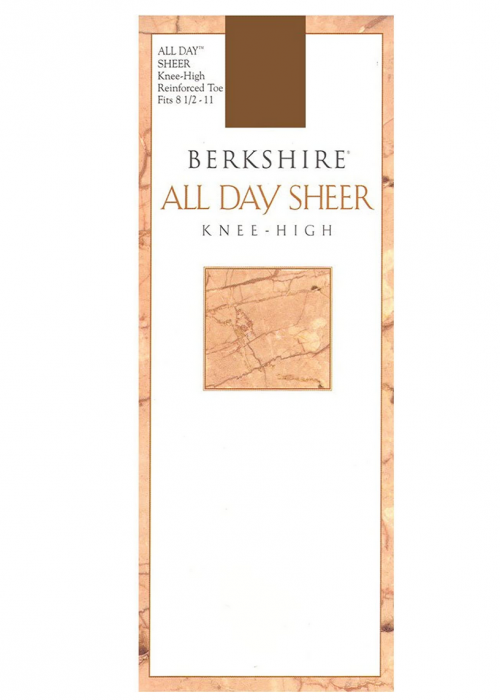 The Berkshire All Day is a sheer, 100% nylon legging that is perfect for those that find other products too tight or binding on the leg. In a range of true-to-color hues, from navy to taupe to nude, you can find the perfect color you're looking for. They won't run in the wash and are surprisingly durable.
Comfortable for all-day/all-night wear, the product was designed with a no-bind top. Reinforcements at the toe mean you can normally get at least a couple of wears out of the Berkshire, vs other knee-highs that can only be used once.
At around $2, this is an economical choice, but it still delivers a comfortable and durable wearing experience comparable to the hose that cost double.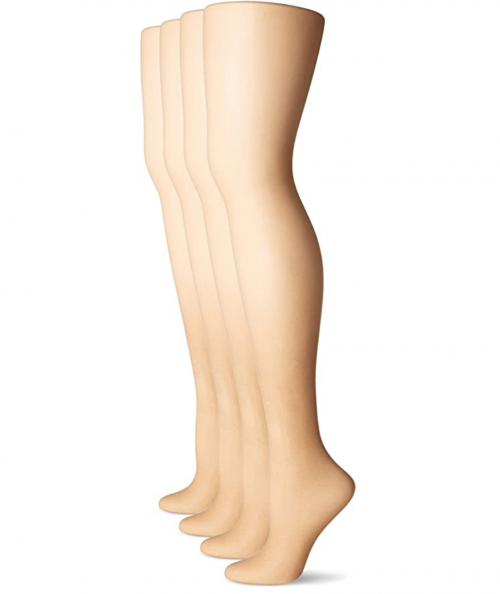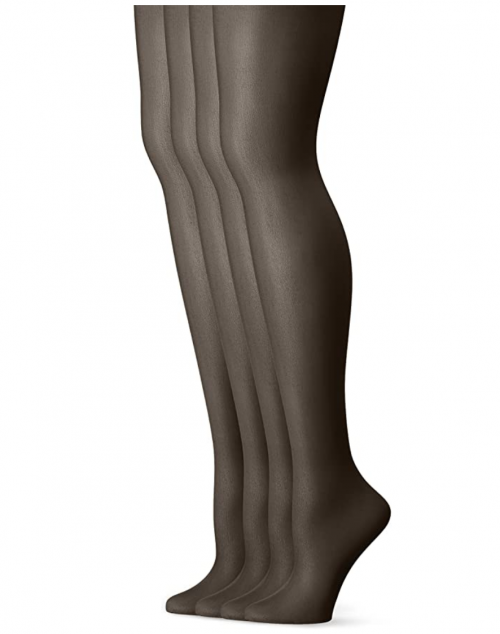 This is a pair of classic hose by L'Eggs that are made out of 100% nylon and offer a high sheer in three colors: suntan, off black and jet black. They are an excellent choice for everyday wear at a corporate job or for formal occasions, however, due to their composition and the fact that they are quite thin and sheer, we recommend you keep an extra pair as well as some clear nail polish with you.
These nylons are an excellent choice if there are slight imperfections on your legs that may be preventing you from going bare, or that you prefer to cover up. If you go with the suntan color, they will look like you are wearing nothing, provided that you have a light skin tone.
If you aren't looking for a pair of tights with a control top, these are perfect as they provide plenty of stretch in the panty area with a full elastic waistband that will keep them safely on throughout the day.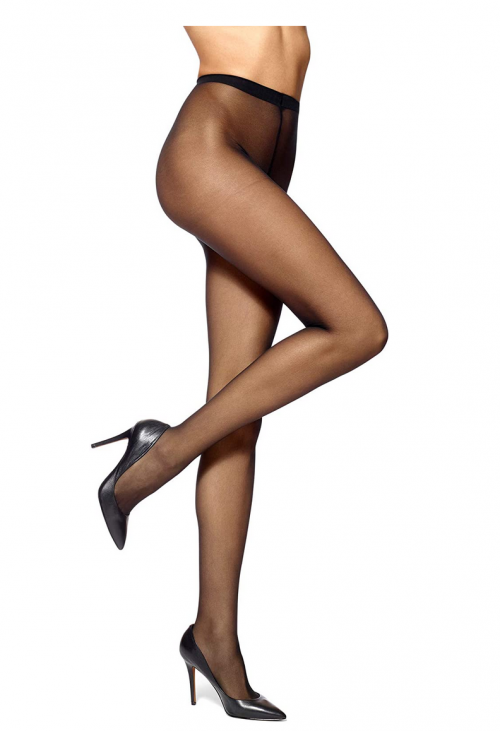 This pack of six pairs available in three different colors: nude, tan and off black. These ones are an excellent choice for everyday wear at your more formal work environment, or for special occasions. The leg is 100% nylon, while the panty includes spandex in order to achieve a higher level of elasticity and a better fit across all sizes.
These nylons feature a sheer toe which means that you can wear them with a wider variety of footwear, be your chosen shoe, flats or high heels. Although snags and runs can occur more often, you can prevent them from getting worse with a little bit of clear nail polish.
Our favorite part about these nylons is that they come in a pack of six, which means that with just one purchase you are set for a longer period. This also means that you can always keep a spare pair in your purse or at work.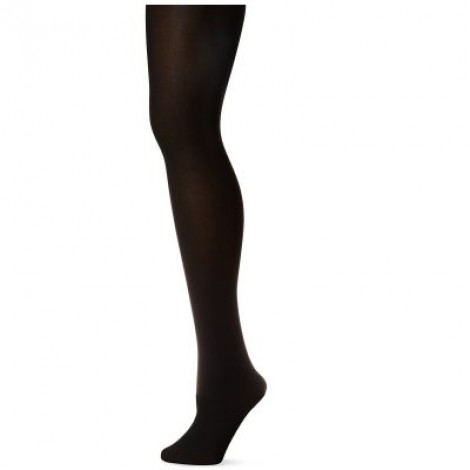 These tights are an excellent choice if you want to keep both stylish and warm in the winter months. They are made out of microfiber, or more precisely 96% nylon and 4% spandex, and should be hand washed to maximize their durability. The opaque black color provides excellent coverage that you will appreciate when wearing these either to work or for a fun night out.
The color of these tights is black, and they are a great choice for the more casual workplace when you want to wear a skirt or dress, but bare legs are inappropriate. They go with almost anything and look great both with flats, high heels, and boots.
The great thing about the L'eggs Silky Tights is that they don't have any visible panty lines, which means that you can wear them with a bodysuit, mini skirt, or any other garment that would show your upper thighs.

Subscribe to our Newsletter