Best LeBron Shoes & Sneakers for Basketball Reviewed
In a Hurry? Editors choice: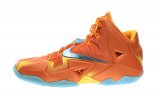 Test Winner: Nike Lebron XI Preheat

LeBron James, a name synonymous with basketball. LeBron has won a multitude of awards, including NBA Rookie of the Year, two Olympic gold medals, three NBA Finals MVP Awards, and four NBA MVP Awards. He's also won three NBA championships and an NBA scoring title. With all of these accomplishments, it's no wonder that Nike signed a lifetime deal with LeBron.

Nike, as you may well know, produces athletic wear, including sneakers. Sneakers are shoes meant for sports and other physical activities. People do, however, wear them as everyday shoes. Sneakers generally have a flexible sole which consists of rubber or other synthetic material and an upper which is often leather but also can be synthetic. There are a number of types of sneakers, such as -tops, which cover the ankle and low-tops which do not. Here, we'll explore the best LeBron sneakers for basketball.
Standout Picks
Criteria Used for Evaluation
Fit
Sneakers today are built to be narrow. This is totally fine for the narrow and normal footed individual, but not so great for people with a wider foot. If you pick a shoe that's constructed using synthetic materials, it will likely run narrow.
You can go up a half size, but this will likely throw off things like support. If you have a wide foot, pick a shoe that's made with natural materials, such as leather or suede. These materials will stretch over time, giving you a better fit for your foot. The Nike Air Max LeBron XI is made of leather, which makes it more suitable for a wide foot. This sneaker is more likely to stretch for the wearer and provide a more comfortable fit than some of the others on the list.
In terms of fit, it is best to read sizing charts before you purchase any shoe. Sizing charts aren't always the most reliable though and this is where reading reviews come in. Reviewers will tell you whether a shoe runs narrow or wide, small or large. Read through reviews that are both high rating and low rating to ensure you have all the information on the actual fit you can get before making an online purchase.
Comfort
Cushioning is important in your basketball sneaker. You want your sneaker to be comfortable enough to play in. Your two best choices are air cushioning and foam cushioning. The difference between the two is how responsive they are.
Responsiveness is the energy a sneaker puts back into what you put out. Air cushions are generally more responsive than foam cushions. Foam is becoming more responsive, but it won't stay that way long term. Air cushions will last you longer, so if you change your sneakers out once a year, those are the ones you should go with. However, if you change your shoes out every few months, then the foam cushions are good enough.
The Air Zoom Units in several of the sneakers, such as the Nike LeBron XIII are meant to cushion the foot. The air cushioning, as mentioned, will hold up longer than foam, so these shoes will last longer than those with foam cushioning.
Traction
The outsole of a sneaker will provide its traction. You want to make sure you get a shoe that grips the floor of whatever surface you're going to be playing on, whether it's the court or a blacktop. Check out the sole's pattern, softness, and thickness when considering which shoe to pick. They will tell you which option is best for the kind of surface you're playing on.
The Nike LeBron XII have translucent rubber soles that are meant for playing on any type of surface. They're durable and provide good traction no matter what surface you're playing on. Rubber soles generally provide great traction on any surface and vulcanized or hardened rubber soles provide the best abrasion resistance if you're playing on concrete.
Breathability
A shoe that breathes is critical to providing the wearer a comfortable and healthy experience when sporting a pair of shoes, sandals or boots. A lack of breathability will create a wet and humid foot, leading to discomfort and possible fungal or bacterial infections that are painful and difficult to cure.
How does a manufacturer ensure their product will allow maximum airflow? There are several ways to achieve this, including using special fabrics in the upper of the product, lining the midsole with moisture-wicking technologies and finally, the good old use of perforations of holes throughout the product.
If a product scores high on this metric, the buyer can rest assured that the manufacturer has used some or all of the above techniques to ensure the wearer a comfortable and dry wearing experience.
Durability
To assess each of the products on our list for durability, we not only read through thousands of customer reviews on our recommended products, but we also looked for some of the hallmarks of quality construction. From brand name reputation to their initial smell out of the box, there are a few ways of identifying a well-built, made-to-last product.
The Details
A zipper that doesn't zip or snaps? Poor threading technique? A smelly, chemical residue on the shoe when you open the box? All these details were looked for an evaluated when assigning a score for durability.
Materials
Certain materials last longer than others, even if that comes at the expense of a higher score in the "comfort" criterion. Materials that are synthetic, thicker, and firmer tend to score higher on durability.
Product Purpose
A shoe made for running and high-impact sports will not likely last as long as a good pair of general activity shoes, and that's okay. Being aware of the shoe's purpose is critical for you as a reader and for us as a reviewer. Although shoes that will last longer score higher on this criterion, you might also see high scores to shoes with a more limited durability, if that product was specifically designed for certain purposes that involve high-impact and high-stress motions. We take into account the type of shoes you are trying to purchase when assigning scores to shoes in this criterion.
Brand Name
A product is a promise made, but a brand is a promise kept. A brand name is often a signal of quality and consistency in construction and durability from product to product. Although there are always exceptions to this rule, quite often brands that perform continue to perform. Brand names on our list tend to score higher in the durability score.
The final word on durability is that a higher score on this metric means the product will last longer than its competitors, given similar shoe purpose, type, age, and usage. Again, it never hurts to read some customer reviews before hitting the "buy" button.
10 Best Lebron Shoes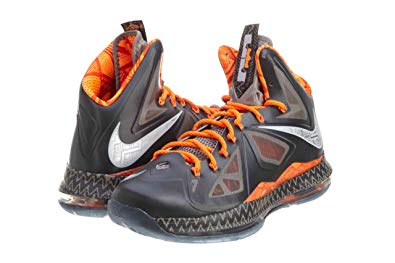 The LeBron 10 BHMs are next after the IX of the LeBron line made specifically for Black History Month. The 10 BHMs are synthetic with a rubber sole. They have a mesh tongue for breathability and a full inner sleeve for an easy fit. These sneakers are lightweight and sport a hyperfuse upper. Like many in the LeBron line, they come in different styles and colors for variety.
The solid rubber outsole is meant for not only durability but for traction on a variety of surfaces. Whether you're playing on the court or outside, these shoes won't let you down.
The hyperfuse upper helps the sneaker breathe. It also makes it durable and stable. These are all important elements in a basketball sneaker, which will be used plenty during the season. The LeBron X is an expensive shoe, so buying it on sale is probably your best bet. The 10 BHMs are, however, durable and stable, which helps when considering the price.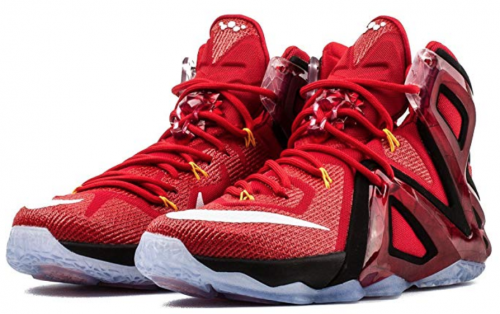 These might be the coolest of Nike's Lebron line and definitely the most expensive. Made of a breathable mesh with a striking cage, these shoes offer excellent traction and a unique style. These shoes are made for larger individuals who put a lot of weight stress on their shoes.
These shoes feature solid cushioning and shock absorption for the heavier player or those who wish to wear them as a fashion shoe. They are designed to resist collapse from compression, whether from your weight or from repeated landings on hard surfaces. With a synthetic foot cage and breathable inner sneaker, these shoes have a very unique style. Elastic contrasting laces and sharp lines complete the modern, almost space-age look of the shoe.
These are the most expensive shoes on our list. However, you are getting an iconic shoe with superior shock-absorption, excellent traction, and great style. You won't go wrong with this shoe, despite the high price tag.

3

. NIKE Men's Lebron XIII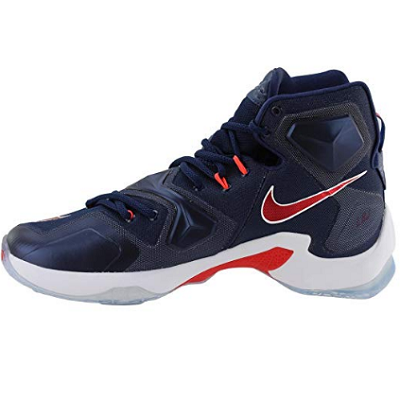 Catch some air with the NIKE Men's Lebron XIII Synthetic Basketball Shoe. These sneakers are synthetic with the durable Zoom Units to provide heel support. They also have a full-length Phylon midsole. In addition, they have non-marking rubber outsoles. Their multi-directional traction patterns are meant to increase grip and traction so that you are always sure-footed on and off the court. These shoes are definitely for the serious player.
The hyperposite upper is meant for a secure and durable feel. It helps to keep your foot securely in place and keeps you from sliding around in your sneaker.
The Phylon midsole is meant for lightweight cushioning and stability. Feeling cushioned in your basketball shoes is important because you need to be comfortable when playing. The Lebron XIII are equipped with Zoom Air units that help with cushioning your feet from the abuse of a full-length game.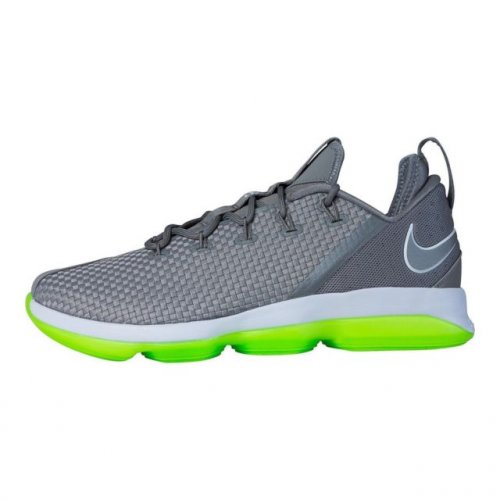 The XIVs come with a low ankle unlike some others on our list, making it a nice addition or change if you're looking for one. But like many shoes on this list, the XIVs come with Phylon midsoles and a nice breathable mesh. In addition, the rubber outsole has flex grooves and a power flex pattern. These are meant for a multidirectional traction and a natural range of motion.
Much like other sneakers on this list, the XIVs have Flywire technology, which wraps around the heel of the foot from the midfoot. It is meant to lock down your foot to keep it in place.
The Phylon midsole, like on other sneakers on this list, is meant for lightweight cushioning and stability. The comfort is important for playing and every day running and walking. The XIVs fall into a mid-range category with regards to price. This is due to their Nike/LeBron labels and their extra features, which make it worth the extra dollars.

5

. LeBron Zoom Witness II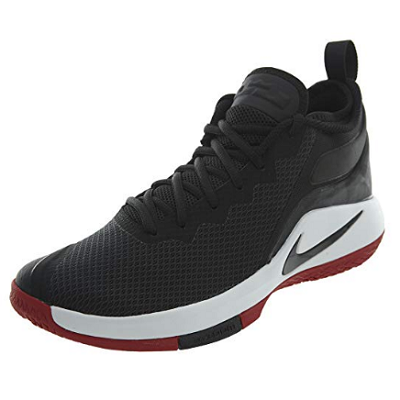 The LeBron Zoom Witness II is synthetic and fabric. The Zoom Witness has a Breathe Tech system and strategic cutouts near the midfoot. These are meant for the best breathability possible with enhanced airflow. Internal half-length mesh booties attach to the tongue for a sock-like fit in your shoe. Like many of its counterparts, it has Zoom Air technology to help minimize stress on the joints.
The Achilles pad and an ultralight foam wing are built in to hug the back of your heel to provide extra comfort in that area. This is particularly important when making those sudden turns. The Breathe Tech construction utilizes a composite fabric upper for a lightweight performance. Also, there are strategic cutouts near the midfoot. All of these are meant for good breathability.
The Zoom Witness is a low to the mid-range sneaker in price. When going for durability and quality, the price isn't so bad for a good, Nike sneaker.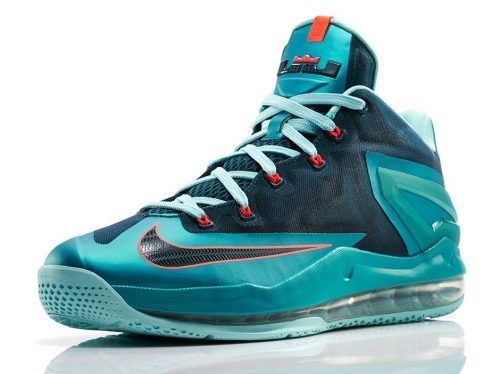 The Air Max LeBron XI will take you to new heights. Constructed of leather with a thin rubber outsole, these sneakers also come with a hyperfuse upper construction. There's also a full inner sleeve and a mesh tongue. All of these are meant for a light sneaker that's easy to play in and durable. Other features make for a great playing shoe as well.
The lateral outrigger stabilizes your feet, so you can make quick cuts and lateral movements. This is important during the game of basketball as you cut across your opponents, headed for the shot.
The low collar allows flexibility at the ankle for better mobility. When making your way across the court, you need to be able to turn at a moment's notice. This will allow for that. The Air Max LeBron XI is going for a mid-range price. But when you consider the price of a good Nike sneaker, they're really not that expensive. Durability is key here and they seem to have it.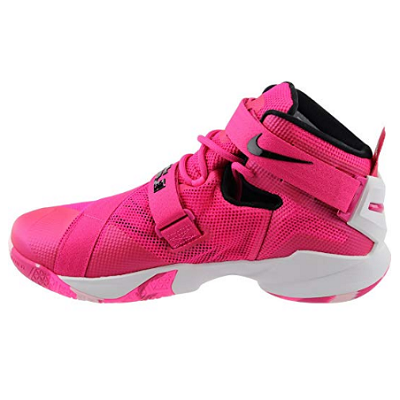 From LeBron's Soldier line, comes the Soldier IXs. They are synthetic with a rubber sole. The Soldier IXs come with lightweight, full inner sleeves, wedged carrier foam, and lunarlon cushioning. They also have the next generation of Lunarswift technology, the Lunarswift+ 3. These sneakers are built for comfort and durability. Everything about them screams it, from the soles to the tongue.
Upgraded from the Lunarswift+ 2, the Lunarswift+ 3 is a lighter design and has a modified upper. This locks the foot in place. It also has a seamless design and plush cushioning so that you can go the distance.
The wedged carrier foam helps to control pronation. If you have flat feet, this is definitely the sneaker for you. Pronation can be a big problem for a lot of people and this sneaker helps to control it. The Soldier IX ranges in price from very low to fairly pricey. As always, the Nike/LeBron labels can up the price, but the extra features can make it quite worth the price, especially the wedged carried foam if you have pronation issues.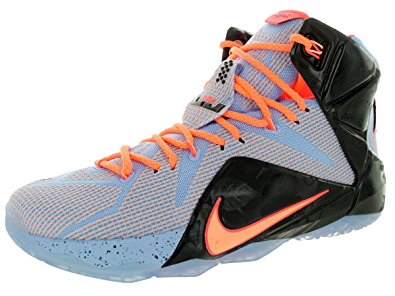 Another from the LeBron line makes the list. Coming in at number 3 are the Nike LeBron XIIs. They are synthetic with a synthetic mesh for breathability. They also come with hyperposite wings and neoprene inner sleeve. In addition, a full-length Phylon midsole and translucent rubber outsole complement these sneakers, making them durable, stable, and lightweight, not to mention comfortable.
The hyperposite wings contain your foot inside the shoe and help to stabilize it. This is particularly useful on the court so your foot doesn't go sliding all over the place. Whether you're playing on the court or a pick-up game outside, these translucent rubber outsoles are meant for traction on any surface. They're also durable and look cool on your feet.
The LeBron XIIs go from mid-range to very expensive. With their durability, stability, and the LeBron label, it's no surprise that the higher end of the price range is included there.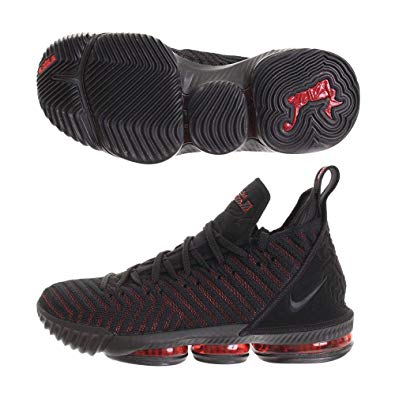 The Nike LeBron 16s have the Flywire cables and Zoom L.E.A.P. system. They also have a rubber sole and mesh. In addition, like many of the other shoes, the 16s have the Zoom Air units as well. Four of them are situated on the underfoot and two under the heel and first met head. All of this technology is aimed to make the sneakers durable, flexible, and responsive.
Four Zoom Air Units are located on the underfoot and two under the first met head and heel. This is for flexible, responsive, and low-profile cushioning. The sneakers are meant to be comfortable and respond to your every move.
Just like some of the others, the 16s have the Zoom L.E.A.P. system, which propels you upward. This is great for those dunks and for jumping to get the ball from your opponent. The LeBron 16s range in price from fairly cheap to fairly expensive, though they aren't the most expensive shoe on this list. They have several features which make for a good sports sneaker.

10

. Nike Lebron XI Preheat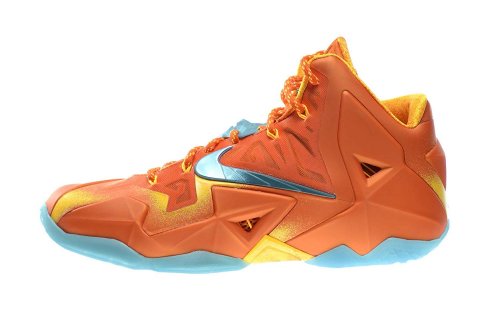 Another sneaker from the LeBron signature line, the LeBron XI Preheat makes the cut. Much like others of its line, it has the Hyperposite construction, Lunarlon, Zoom Air cushioning, and Flywire support. It is a sneaker that's ready to hit the courts or the blacktop. The LeBron XI Preheat, like its predecessors, is a sneaker that's meant to be durable and stable.
Flywire support wraps around the heel of your foot from midfoot. It locks down your foot to keep it in place. Your foot gets to stay in place so that it doesn't move around when you do. This is particularly useful when you're jumping and running. The hyperposite construction helps keep your foot inside the shoe and to stabilize it. This is particularly important when running and jumping, especially if you step on an opponent's foot.
The LeBron XI Preheat is a mid-range sneaker, falling in between several of the other shoes on the list. Its price is pretty reasonable for a good, durable, Nike sneaker.

Subscribe to our Newsletter