What You Need to Know About High Impact Sports Bras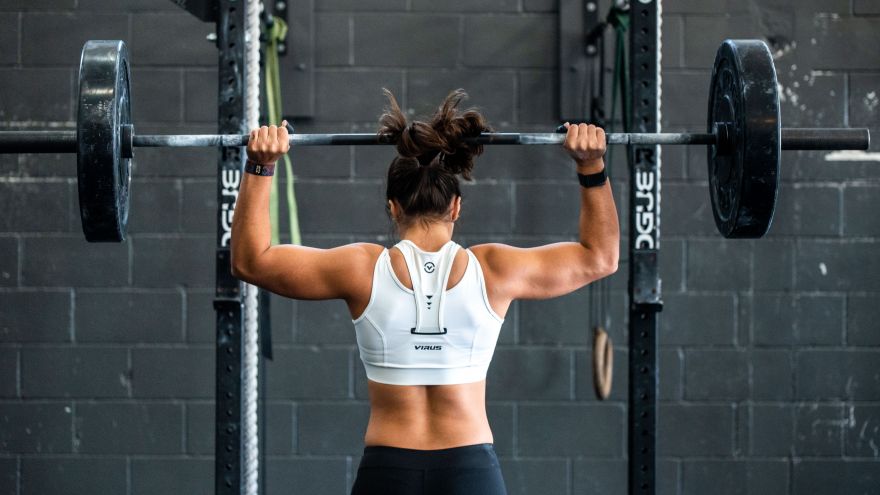 What You Need to Know About High Impact Sports Bras
www.walkjogrun.net
Finding a sports bra you love is no easy task. Every detail matters from the way it looks to how it feels. And, most importantly, how it performs. You want one that not only gives the right amount of coverage but still makes you feel good. All without squishing you flatter than a pancake. Even for high impact training,  when compression and coverage are important, comfort is something we shouldn't compromise on.
High impact sports bras work best for – you guessed it – high impact sports. Their goal is to keep everything in place so nothing is bouncing around while you get through a HIIT session. This is especially true for well-endowed ladies. A good sports bra is key to making any type of workout comfortable. And we all know that the flimsy cotton bras with no support are not going to do the trick.
Your focus at the gym shouldn't be on holding your breasts in place. It should be on the workout ahead. And that's where high impact sports bras come in.

What Makes a Sports Bra "High Impact"?
High impact sports bras have several unique features. They will usually have thicker straps, underwire, and defined cups to give you the most support. Most of them come in thicker fabrics and may have high necklines to really ensure coverage. And they generally offer a high level of compression. Because of this, they usually have zipper or hook closures. These closures are easier to get on and make it easier to get everything in place.
You'll sometimes see compression sports bras marketed as "high impact bras". They are similar but have a few key differences. They often pull over your head and usually won't have features like underwire. They'll squish you down and keep you more or less in place. But they won't offer anything close to the support of a true high impact sports bra.

Is a High Impact Sports Bra Right for You?
You may assume you need a high impact sports bra because you plan on hitting the track. But that may not be the case. Women with moderately sized breasts, regardless of their activity, may only need low to medium support. For more ample chests, it is the exact opposite. Regardless of the activity, you will probably always need to wear a sports bra with more support. One of our editors swears by her high impact sports bra for everything from yoga to weights to running.

Where Can You Find a High Impact Sports Bra?
Most brick and mortar stores have yet to tap into the high impact sports bra market. So, unlike most essentials in your gym bag, you'll probably have to order your sports bra online.  And while this makes things a little more difficult – hello size chart headaches – it can also be a blessing. Most high impact sports bras suffer from the same lack of creativity that daily bras for endowed women face. They usually come in basic colors with few aesthetic elements like bows, straps, or printed fabric.
But there is hope! Some online retailers have noticed this gap in the market and worked to fill it. Wacoal's sports bras come in a wide range of colors. And Anita brought a ton of fun prints to the market for their high impact sports bras. These are just two of the companies making progress in cute high impact sports bras. With the wonders of the internet, we can only hope there will soon be more!

The Bottom Line
It's a challenge for well-endowed women to find a sports bra that holds everything in place and still looks cute.  At the end of the day, regardless of what bra you buy, there are some key points to remember. Move around in your bra to see how it feels. Try it out in a range of activities. And never settle for less than the comfort and support you deserve!
Most Read