What to Look for in Diabetic Footwear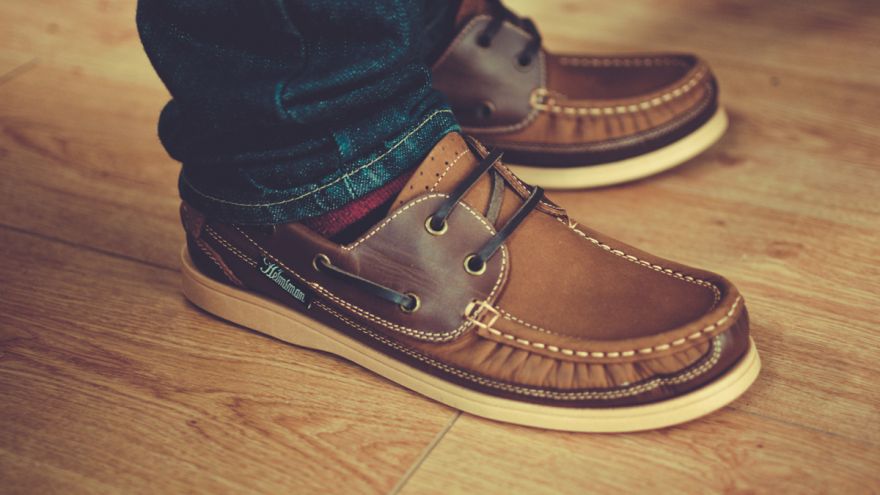 What to Look for in Diabetic Footwear
www.walkjogrun.net
What people tend to look for in footwear is a pretty subjective thing. Poll your friends and family and you'll find everyone has a slightly different take on what you should go for. However, if you have certain medical conditions or want to partake in specific activities, the type of shoes you should wear goes from wide ranging to relatively narrow.
People living with diabetes have a much higher risk of developing both impaired circulation to the feet and nerve damage in the feet (when compared to the average person). Impeded circulation to the feet can cause sores which, if left unattended, can become infected. On the flip side nerve damage can cause a loss or reduction of sensation in the feet. The individual in question may not notice that his or her shoes are rubbing or becoming irritated by a bad fit or something lodged in the shoe itself.
So, long story short folks with diabetes need to take extra care about what footwear they choose. We are not doctors, and medical advice should always be deferred, to but this is an informational guide to help you make better choices about shoes as a diabetic.
The best and the worst shoes for people with diabetes
What Not to Buy:

Let's start with what not to do. The main goal here is to avoid shoes that will cause undue irritation. This includes: heels, sandals (especially with straps), slipons, and any shoe that contributes to putting the foot in an unstable position. Increasing the amount of friction or shear force your feet are under increases your odds of getting calluses or blisters, and as we've noted above people with diabetes are at a special risk with these things.
Dress shoes are a bit high and miss. But ones that are made of unpadded, rigid leather, (which can be another source of friction) and should be left at the store. This may be obvious but of course don't wear improperly sized shoes, it doesn't matter how good they look.
What to Buy:

Many people with diabetes can wear normal off the shelf shoes with no problems (again consult your doctor). This is especially true with the help of aids diabetic socks (soft cushioned with smooth seams) or inserts (sole inserts to assist with the stabilization and comfort of the foot). There are a number of complications and other foot issues that can keep you from wearing off the shelf shoes, so be sure you know these facts ahead of time.
We're going to run with the assumption that standard shoes are a go for you and with that he's a detailed breakdown of what to look for.
Toebox
As the name implies the toebox is where your toes rest. What you want to find is one that fits the parameters of your feet just right. You don't want them cramped or confined and you also don't want too much space for them to slide around and rub on the sides. A toe box needs to be made of breathable materials, such as mesh or cloth, allowing sweat to evaporate and to help keep feet stay dry.
Laces

Ideally you can find a pair of shoes that you love that have velcro instead of laces, many custom made diabetic shoes use velcro due to its non abrasive quality and for the easy on/off. If you can't, make sure they lacing system doesn't apply any direct pressure to the top of your foot.
Tongue
You want two things from your tongue. One, to provide padding so that when you cinch up your laces you don't have them digging into your foot. Two, you want the tongue to stay in place and not slide around. Simple.
Heel

What you need your heel to do is pretty straightforward as well. It should act like a cup that holds the foot in place firmly. At the same time you want to look for shoes that had a good deal of padding there as well. High performance trainers are probably not best for diabetics due to the rigid construction of the heel and some other areas.
Insole
Often referred to as the sockliner, insoles that come straight off the shelf generally consist of a layer of foam to cushion your foot. In some cases this is sufficient, but from a diabetic perspective the more padding the better. Custom inserts can often offer up to 3x the level of cushioning. But if you don't opt for custom insoles look for ones whose default insole is thick as possible.
Midsole

In terms of the midsole the name of the game is arch support. To do a simple acid test for arch support push the front of the shoe up and back a little bit and check where the shoe starts to bend. In should start to bend first near the midsole/toe box area. If it immediately collapses around the arch you should keep shopping.
Outsole
The outsoles aren't the most critical thing in reference to diabetic needs. They don't come into contact with the skin and therefor following your own common sense is find here. Flexible, with good traction and firmly durable is what we tend to go for.
Other tips:

Select lighter shoes over darker ones if you can. As little as 30 minutes in the sun can increase foot temperature drastically, lighter shoes will help to offset this.

Be sure size your shoes properly, we cannot stress this enough. If in doubt ask someone for help, and getting your foot measured never hurts anyway. Also give them a test run in the house, to be sure they meet your comfort standards.

Buy shoes that are a spacious as possible (without being loose) this will help if your feet swell, and overall on the non irritating front.
If all else fails get prescription footwear. Often times insurance companies and/or Medicare will cover custom-made shoes and inserts. Your doctor writes a prescription and an orthopedic surgeon, orthotist, or podiatrist, can fit them specially for you.
Most Read