To Die For Winter Boots That Will Keep You Warm All Winter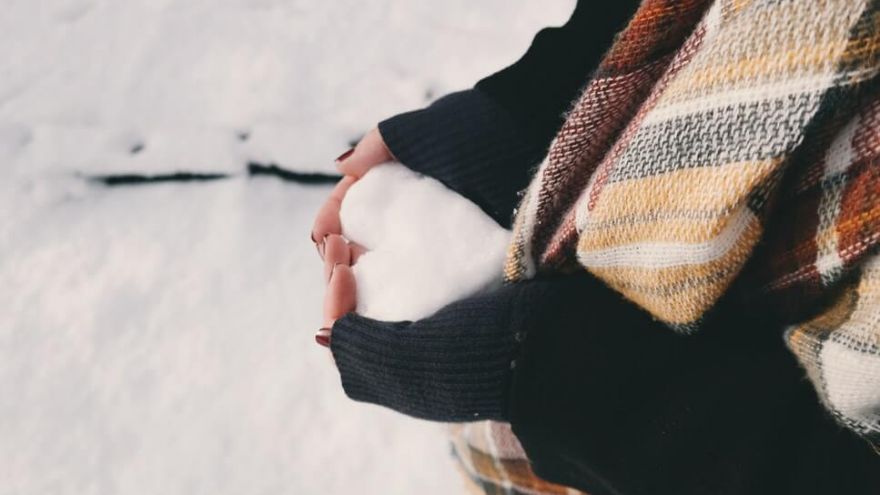 To Die For Winter Boots That Will Keep You Warm All Winter
www.walkjogrun.net
As soon as the winter months start to creep up I am adding anything that looks remotely warm and cozy to my cart and clicking checkout as fast as I can. Some people love the winter. The mountains glistening with snow, just waiting to be skied down, ponds freezing over and everyone rushing to go skate on them. Me? I'm more of a watch the snow from inside of a cozy warm house kind of girl. One of the very few things I actually enjoy about the colder months, is the fashion. Yes, 80% of the time I am bundled up in five layers of clothing and a giant parka trying to stay warm, because any temperature below 50 degrees is freezing to me, but there is the odd time I feel like looking cute, and when I do, hello knee-high boots.
They are the easiest way to stay warm and fashionable all fall and winter. Want to wear a skirt but don't want your legs to freeze? Knee high boots. Don't know how to dress up your old sweater dress? Knee high boots. For any winter problem you may have, knee-high boots are your answer. They are also great when it comes to price because of how trendy they are. Almost any shoe store you go into will have tons of options and various prices. Here are a couple of my favorites that I will be living in or lusting over this year.

Over the Knee Boots
These skin-tight Steve Madden Gorgeous boots are straight up sexy and versatile. Easy to pair with dresses, skirts, and even over jeans, they will stay up the entire day or night and not have you fuzzing with them at all.
Steve Madden Women's Gorgeous
Snake Print Boots
I don't know when snake print made a comeback, but I am here for it. Because the print is made up of mostly neutrals they are so easy to style with everything in your closet. That doesn't by any means make them a basic piece though. Style these with an all-black outfit for a pop of color, or even mix prints for a fun look. Regardless of how you choose to style them, you will be getting non-stop compliments, trust me.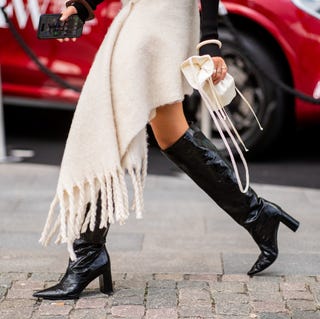 Hutton Knee Boots
Not only are these great for everyday wear, thanks to their perfect heel height, but they are such a classy staple item to have. Whether you are going to the office, or a coffee date, these will become your go-tos. They can be styled a couple ways as well which adds to their versatility; push them down and make them slouchy for a more casual, relaxed look.
Sam Edelman Hutton
White Leather Boots
No, not your mother's old go-go boots, but similar. All white boots have been all of the rage lately, and they are stunning. Super easy to style, but not always the easiest to keep clean, so if you plan on wearing them all winter make sure to use a great protectant spray.
Brown Boots
A great neutral color to have during the winter months. Black is usually most shoppers first pick when it comes to wanting an easy to style, go with everything type of shoe, but brown is just as versatile. My favorite way to wear brown boots is to mix other neutrals into my outfit. Pairing them with some black jeans, a cream sweater, and a camel coat, give you a very sophisticated yet simple look.
Most Read