The Worst Sports and the Best Shoes For Them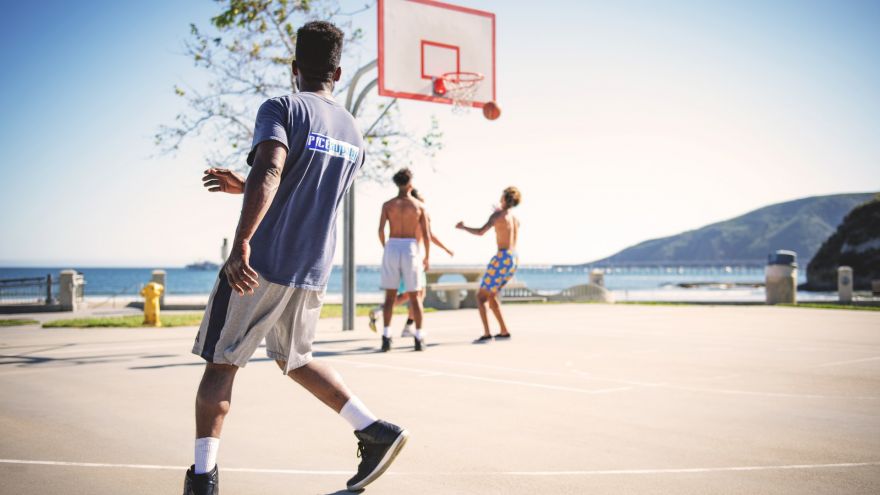 The Worst Sports and the Best Shoes For Them
www.walkjogrun.net
Curling combines the boredom of bowling with the cold of hockey. That's why if you play it, you need a pair of Sperry Powder Valley boots, the best boots for walking on ice and walking out of the curling arena to go do something else.
Pickleball is the kind of sport for people that are too fat for tennis, but not fat enough for badminton. With a pair of Saucony Grid Stratos 5's with fabric lining and the heel GRID system, you'll be comfortable enough to play tons of pickleball games and stand around explaining what the Hell Pickleball is.
Cricket is a sport that's so obtuse and confusing, not even the people who play it understand the rules. A pair of ASICS GEL-Rocket 8's are the perfect sneaker for the game or maybe not, we have no idea. But at least with their gum rubber outsole and stabilizing Trusstic System, you'll be comfortable enough not to care.
Underwater Hockey is a sport that has about as much to do with real hockey as surfing in the dessert does with snowboarding. If you want to nearly drown fighting someone over a puck, this is the sport. Make sure you're wearing a pair of Oceanic Vipers with water flow engineering and ventilation. Then you can swim your way to a trophy or medal or belt or whatever people that do this get.
Shin Kicking was probably invented by some drunken Brits on a dare that didn't think it through. Now it's an annual pain-inducing event. Make sure you have a pair of Top Moda Knee High's to protect your shins. Their manmade sole and synthetic material will keep you standing long after others are bleeding with terrible pain.
Buzkashi is a sport Conan the Barbarian would consider too barbaric. You have to ride around on a horse fighting over a goat carcass. You're gonna need good foot support with Green Heritage insoles. Their high arch support will keep you high in the saddle while you attempt to maintain some semblance of humanity.
Bo Taoshi was invented in Japan by, apparently, a guy who wanted to hurt as many athletes as possible in one go. If you play this sport and survive, make sure you're wearing Under Armour Spieth 2's that are waterproof and lightweight. That way, when the guys load you into an ambulance your shoes won't weight you down.
BMX Bike Riding is for people who want to be in a race, but can't run or afford a car. This is probably cool for your 14 year-old stepson, but not an adult. He'll need a pair of ASICS GEL-Kayano 25's with AHAR outsoles and guidance line technology. Remember, buying him shoes is just as good as buying his love.
Dwarf Tossing is a hilarious, but no-PC sport involving tossing a very small person. Make sure your little person is wearing a pair of Z-T Future Sneakers, so you can hear the squeak when they land. Their non-constricting construction and soft high top with make their landing comfortable, even if the conversation afterwards won't be.
Wife Carrying is a particularly uncomfortable sport that could end in victory or divorce. Depending on the weight of your wife, you'd better be wearing a pair of Saucony Cohesion 10's with flex grooves and breathable mesh. Just make sure you get these babies back in the divorce settlement if you lose the race.