Tips for Spotting The Most Festivity Friendly Heels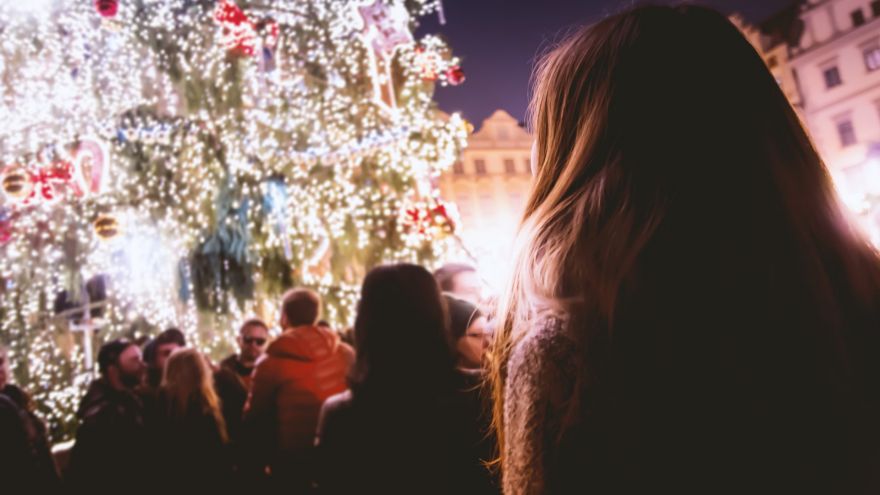 Tips for Spotting The Most Festivity Friendly Heels
www.walkjogrun.net
Rockin' around a Christmas tree? Make sure you're rocking the right heels for the job! Now, heels aren't for everybody. That much is true! But that doesn't mean that you don't have several options that may appeal to you, anyways. There are hundreds of heel types out there, so chances are at least something is going to catch your eye and won't kill your legs and feet.
We're absolutely going to go over some killer stilettos, however, so pencil heel lovers can relax. No holiday heel list would be complete without bringing up the most classic silhouette of all time!

Take into consideration the climate you live in while reading this list. If you're in a colder climate then you know the drill when it comes to winter-time wear. The more enclosed, the better! Cage heels are fantastic for this purpose, as are cut-outs… But enough of the fashion advice up here.
Keep reading to find out what my oh-so-educated opinion is on this terribly pressing matter!
Heels For The Holiday
I'm going to give a couple different suggestions that are specific, but I'm also going to talk about what heels are most appropriate. I suggest pacing two pairs: one for parties, and one for more subdued events.
I also have a blog entirely dedicated to the best styles of heels to buy for your winter holiday if you plan on traveling! Check that out here if you need some inspiration!
Pretty For The Party
It's always good to have a fun pair of dressy heels for parties. I suggest wearing something with a moderate heel or wedge in

order to stay on your feet all night long. Arch support is super underrated as far as fashion is concerned… but that's some bull, honestly. Taking care of your feet is the most important thing you can do. After all, they quite literally carry you everywhere and single-handedly give you both mobility and independence. It doesn't matter if your boots are made for walking if it hurts to, y'know, walk.
Keep in mind that if you're in a cold climate it's, well, cold. There are plenty of bootie options that are sleek, comfortable, and absolutely appropriate for a holiday setting. I highly suggest either a bootie with a chunky heel or something with at the very least casing over most of your foot. Stilettos look great, as do minimalistic designs, but they're going to cause you a lot of grief whenever you have to go outside. In some areas being outside for even a few seconds can be torture in the wrong footwear, and both ice and slush can be torture to trudge around in.
As for color, decide on what you want to do. Are you going to theme it with Christmas-inspired colors? Do you want to stay neutral with black or earth tones? Or is there a flashy, bright color you just adore? These are important questions and are absolutely necessary in determining which pair is right for you to bring. If you're looking to travel super light then try sticking with a neutral, black option. This lends a lot of versatility and gives you the option to wear them with different outfits… Which brings us to our next section!
Formal Nights In Or Out
As for formal events, stick with understated, modest styles. While you can get away with green or red heels at a party, for nice dinners or family parties you may want to stay on the subdued side. Elegant, simple heels with modest statement pieces are best in this case. Heel height is entirely up to you, but kitten heels are a fabulous option when you're on your feet most of the night. If you're going out to dinner and know you'll be seated perhaps a boost of height will grant you both confidence and a more suiting silhouette.
Styles like the strappy cage heel may be a little too "loud" for situations where you need to be formal. Because of this, I suggest a more "upscale" style of bootie or a cutout heel with lots of coverage. This, again, protects your feet from frostbite and will keep you (mostly) happy when you have to go outside. Remember: the cold is a big deal! A lot of people in warm climates underestimate just how bad winter can get where it's cold enough to snow. I'm a New Hampshire native who moved to California two years ago, and when I visit home I find that I even forget! So, keep covered and stay protected.
Sightseeing and Light Peeping
If you're traveling for the holiday season, sightseeing will probably be a big part of your adventure. Warm climates do best with strappy, open-concept sandals with a small heel. You don't want to have to contend with tall, pencil stilettos if you're walking around all night, after all. There are several different styles that can be worn, but gladiator heels are pretty much at the top of my list! They're incredibly popular right now, and they are a great mix of sultry, fun, and practical. They provide extra support while looking sleek and stylish, so of course, they'd be some of my favorite styles.
Of course, a taller heel may be the look you're after. In that case, try a closed-front design. This will give you a more secure foothold and keep your ankles from wobbling around. It's because of this extra support that you can get away with a taller heel.
When you're out all night looking at lights and peeping the sights you want to take it all in instead of tiring out quickly and calling it a night. The right footwear will keep you going well into the wee hours, no matter how many spiked hot chocolates you drink down.

We're at the end of our article today, folks. I'm hoping that I've given you a few different ideas on how best to tackle this holiday season. Putting the right foot forward is the best policy, I think, and here at NicerShoes we're always delivering you the best way to do just that. For more ideas on the best heels out there, check out our buying guides! We have a list for everything imaginable, from heels to sneakers to hiking boots. We research heavily to find the best options on the market and take you through that research process so you know exactly how we came to our conclusions. We also update our articles every three months to ensure you're getting the best deals, and there haven't been any updated models… and, of course, to make sure the styles are as constant as they can be.
I'm signing off for the night, so I'll see you next time! Thanks for reading, and I hope you found the information in this article useful.
Most Read