The Linda Belcher Effect: The Crazy New Cuisine Trend of Serving Great Food in Great Shoes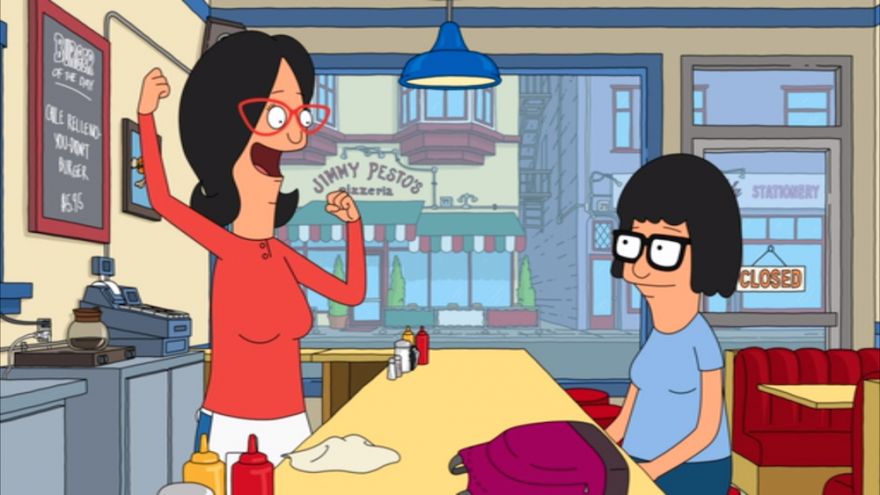 The Linda Belcher Effect: The Crazy New Cuisine Trend of Serving Great Food in Great Shoes
www.walkjogrun.net
The matriarch of Bob's Burgers invented the Wine Shoe: the concept of using large women's shoes as an elegant way to hold your wine.  But why stop at wine?  We here at Nicer Shoes know that great shoes go together with great cuisine!

The Burrito Bassinet
By putting your burrito in a North Face Ultra 109 GTX, not only does the burrito stay warm, it holds it together until you can pick it up and eat it.  Plus the tongue of the shoes doubles as a napkin in an emergency!
Sushi Hand Roll Retainer
Don't you hate when you have a plate full of sushi hand rolls served on a flat plate and they're just rolling around?  No longer a problem with you stick them in a pair of Air Jordan 12 Retros.  Just like the Air Jordans to keep you in place on the court, your salmon skin roll also won't go anywhere.
Wings ala Croc
Got some messy wings that need blue cheese?  The problem is, you don't want to drown them.  Serve them in a pair of Crocs Classic Clog and the blue cheese just runs through the holes.  It gives you the taste of blue cheese without drowning the wings.  Plus the water-friendly design makes the crocs easy to clean off for another use or a walk home!
Wedding Cake Carrier
Wanna make your wedding day even fancier? Then how about serving your wedding cake in a Badgley Mischka Kiara?  You're already paying tens of thousands of dollars for the reception, what's a few more hundred at this point?  Plus it'll give your girlfriends a reason to stuff their faces with cake, just to get a pair.
The Candy Cradle
You'll be able to display plenty of M&M's in a pair of Vibram FiveFingers KSO's.  The shoe toes will no doubt amuse the kids as they try to get the last few pieces out of the toes.  And the Quicklace System allows you to seal up the shoe if they've had enough.

Cereal Storage
Dr. Martens 1460 is almost a perfect space for the cereal inside a cereal box.  Now you can store your Captain Crunch or Frosted Flakes in style.  Plus the quality materials and the polished full-grain leather can probably hold milk long enough for you to drink a bowl or two of cereal right out of the boot!
Beef Wellington Footwear
A fancy meal deserves a fancy shoe.  That's why all the big chefs don't just serve Beef Wellington on a plate, but in a pair of bright blue Viotti Oxfords.  Why bright blue?  Because as any chef will tell you, it's all about the presentation and color!
Leg of Lamb Lace-Up
Legs and boots go together.  Why not fill a Kingshow Globalwin pair of boots with mint jelly and then stick the leg of lamb right in there?  The water-resistant microfibers that make up the boots won't mind.  And the heat-reflective lining will keep your meal nice and warm!
Bowling Shoe Burger Cozy
Bowling is an American classic, just like a burger and fries.  Get yourself a pair of Dexter Jack bowling shoes and you'll have one to hold your burger and the other to keep your fries safe, warm and crisp.  Plus the Slide-Rite Soles will allow the server to just push your meal smoothly across any counter.
Steak Jacket
When you grill a steak, you have to let it rest to continue cooking.  Why not let it rest inside an Excursion Tr11?  It's knit mesh upper and breathable design will allow you steak to continue to cook until you're ready to unlace it and eat!
Written by Tony DiGerolamo, Copyright 2019
Most Read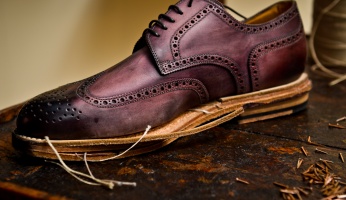 Subscribe to our Newsletter