The Greatest Shoes For Doing Something Stupid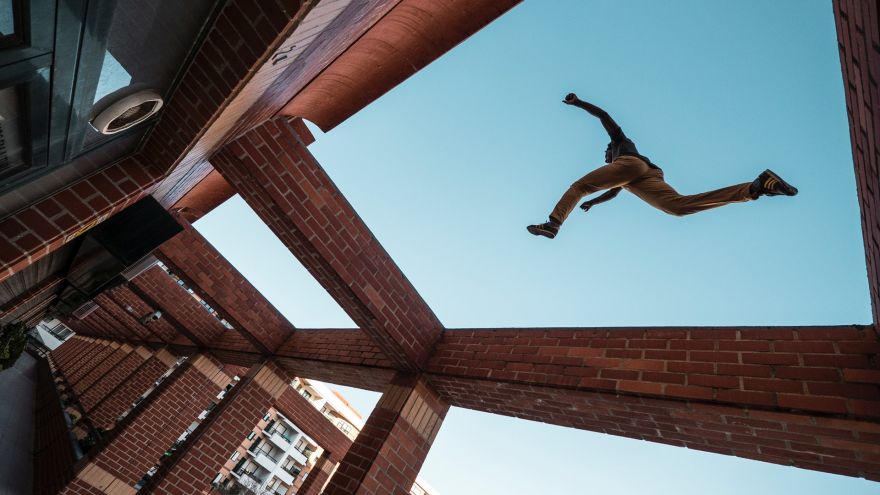 The Greatest Shoes For Doing Something Stupid
www.walkjogrun.net
Youthful Indiscretion:  Kids are always doing stupid things and nothing says, "I'm ready for stupidity" like a pair of ASICS GEL-Kayano 25's.  With their FlyteFoam midsole and guidance line technology, their feet will be firmly planted even if their common sense isn't.
Ignoring Boat Safety:  When people get on the water, they think they're on vacation and that the rules don't apply to them.  Even when wearing a pair of Sperry Saltwater shoes with waterproof rubber duck toe and removable insole, they may over estimate their abilities even though their feet feel great.
Riding Shopping Carts:  You don't have to be on Jackass to participate in this stupidest of sports.  But if you're going to ride headlong into traffic in what amounts to a metal cage on wheels, be wearing a pair of Cloudflyer sneakers with generous padding and good heel support.  At least this way, people will think you're not totally stupid.
Driving Like a Moron:  There's lot of you out there, so why not at least look good when you crawl from your overturned car?  Get yourself a pair of Clarks Originals with crepe soles and casual fit.  Then when they ask for your insurance, they also might ask where you got those shoes.
Smoking Hot Peppers in a Bong:  This one is pretty specific and not many people do what this guy did. Maybe his shoes were too tight and he wasn't thinking properly.  That wouldn't happen with a pair of Merrel Jungle Moc's slip-ons with elastic molds shoe to feet.  Then next time, he'll just smoke pot like a normal person.
Diving Off of Roofs:  When a diving board won't do and you're feeling particularly dumb and dangerous, you need a good pair of shoes so you don't slide off the roof too early. A pair of Skechers McAllens with slip resistant soles and cushioning support will keep you from breaking your face.  Although the video probably won't be as funny.
Keg Stands:  Drinking to excess at a party is already pretty risky.  Adding the additional risk of your drunk friends turning you over and trusting you to hold them—  Super stupid.  At least when they turn you around, make sure you're wearing a pair of fashionable Chamaripa Oxfords with natural rubber outsoles and superior comfort.  At least when they finally drop you, they'll say you looked good on the fall.
Skateboarding Without a Helmet: Sure your fellow skateboarders will call you names if you wear a helmet, but those brain damaged morons have already fallen too many times.  Skateboarders need a good shoe like the Vans Sk8-Hi with waffle outsole and exceptional ankle stability.  Then, at the very least when you kill yourself, they'll have something nice to bury you in.
Dancing Dumb:  Dancing is basically like skateboard to music without wheels and some people should wear a helmet when they do it.  If you're wearing a pair of Calvin Klein Brady's with four inch heels and foam insole, you'll look so good people will think you actually know what you're doing.
Climbing Fails:  Nothing more dangerous than climbing a giant rock just because it's there.  If you're one of these adrenaline junkies, you're going to need a pair of La Sportiva Genius climbing shoes with suede leather upper and no-edge technology.  That way, when you plummet to your death, the first thing they'll notice instead of your mangled corpse is your amazing shoes.
Most Read