The Dumbest Board Games and the Best Shoes to Be Wearing When Playing Them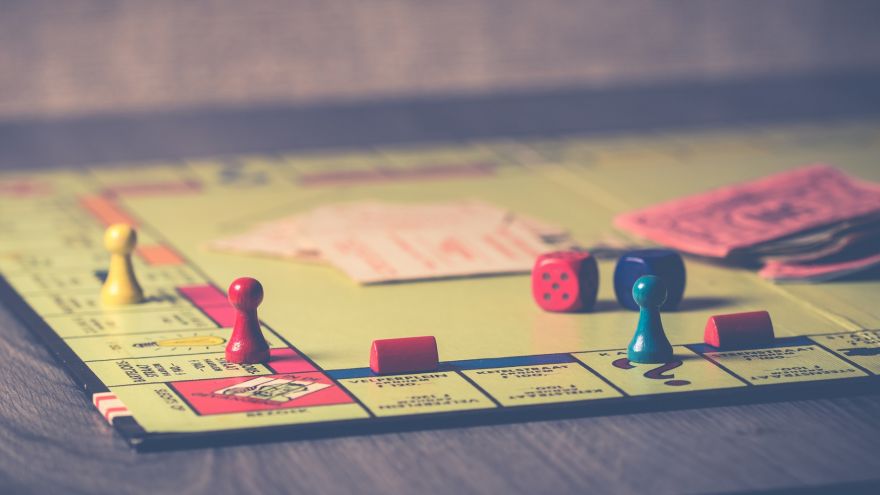 The Dumbest Board Games and the Best Shoes to Be Wearing When Playing Them
www.walkjogrun.net
Mr. Bacon's Big Adventure: If you're one of those people that watches the Food Network and gets hungry, this is the game for you. It's about a pig traveling through Meatland. A pair of Crocs Bistro, the best shoes for the kitchen, are perfect with contoured footbed and heel strap. You and Guy Fieri can now play the game and stuff your face silly.
Let's Be Safe!: If there was ever a title that didn't need an exclamation point, it was probably this game. Did someone want to invent the opposite of Risk? You're going to need a pair of comfortable shoes like the Clarks Lexi Marigold Q's. They're versatile style and comfortable fit is needed because you're probably going to fall asleep mid-game.
Don't Wake Daddy: Was your dad a mean drunk or just so annoying you'd rather not deal with him? Well, have we got the game for you! Sneak around the board and try not to wake your dad requires a sneaky shoe like the Brooks Ghost 11. With rubber outsoles and segmented crash pad, you'll be able to sneak around and hopefully find a better game.
NBC: TV News Game: Finally, a board game that can actually simulate the part of television everyone's trying to avoid. You'll need a pair of Tiosebon Mesh with pigskin outsole and Latex arch insert. The game came out in 1962 and who would've guess that this board game would now have more credibility than the actual news now.
Snakes and Ladders: Wanna play a game that was probably designed with such little thought, they only changed one name in the title? Get ready for a game that's exactly what you expect and isn't that fun? A pair of SIDI Dominator 7's with EVA cushioning and adjustable padding is way more fun because you can go mountain biking in these and not have to play this game.

Chug-A-Lug: As if you needed a board and pieces to play a drinking game. Chug-a-Lug is like every college kid's dream, if your dream is to make beer slightly more boring. They should probably be wearing a pair of Timberland White Ledge's, since they're waterproof, have a rugged sole and rustproof hardware. They're also useful for stomping on the game so you never have to play it again.
Town Dump: Welcome to a game that's literally garbage! For this, you're going to need a pair of MuckBoots from Arctic Sport. They're waterproof to make that garbage juice just slip right off and the rubber sole for traction will keep you from falling into the imaginary filth.
Feely Meely: Ever want to stick your hand into something and guess what it is? Well, there's a board game for that, that is, assuming you'd rather pay for a game than close your eyes after Amazon delivers. You're also going to need a pair of La Sportiva Nucleo Surround's with moisture-wicking and padded tongue and collar. Because, hey, why should your hands have all the fun?
Do the Urkel!: Yes, he was a board game too. You may ask yourself, "Did he do that?" Yes, he did. And you're going to need a better pair of shoes than that nerd. Salvatore Ferragamo Vara's with leather luxury and signature style will distinguish you as someone way better than Urkel or 1990's TV reruns.
Tetris: Because nothing says excitement like turning a moving video game with music and visuals into a dead, lifeless board game with no music and lots of rules. What will fit better than those pieces is a pair of Air Jordan 12 Retro's on your feet. With Air Max from toe to heel and quality materials, you'll be ready to walk to the game store and buy something else.