Sporty Sandals for your Tropical Christmas Vacation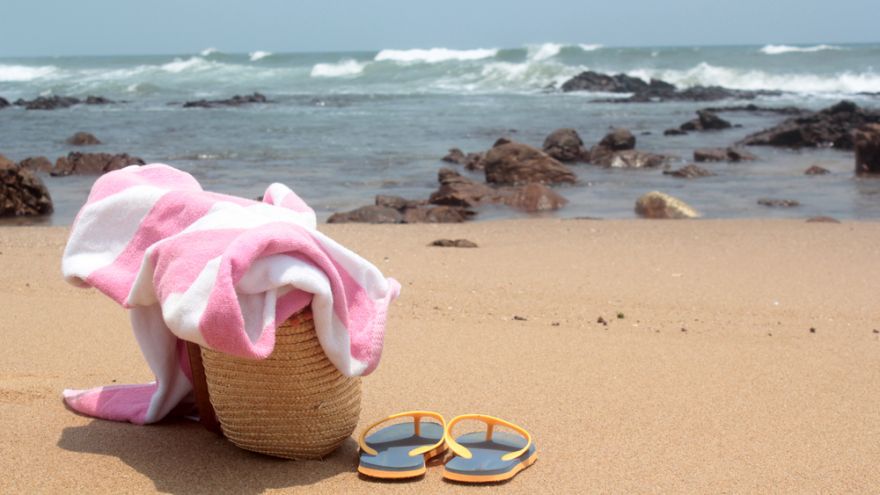 Sporty Sandals for your Tropical Christmas Vacation
www.walkjogrun.net
Experiencing Christmas in a warmer climate, escaping freezing winter temperatures is a fantastic vacation choice. Who doesn't want to trade in heavy boots, scarves and woolen hats for some espadrilles, tank tops, shorts and bikinis?
Living in Sydney, I am very familiar with humidity. I don't just mean when everything feels hot, I mean when it's sticky. Think about arriving in Miami when it's 120 degrees F outside, exiting the airport and you're confronted with a gust of heat that takes your breath away. You know the feeling of it being so hot that the air doesn't even offer a reprieve in the form of a cool breeze. Well, now add a level of humidity that results in you not being able to wear closed shoes.
This was my experience in Phuket last Christmas. I recognized that it was going to be hot and at times stinking hot but thankfully having lived in Sydney most of my life, I was well prepared for this degree of heat and humidity. I knew that even though I wanted to walk through the lush tropical setting, mountainous landscape that surrounded the stunning beaches, my running shoes just weren't going to 'cut it'.
When it's that hot and muggy the last thing you want is being forced to wear a pair of running shoes and a pair of socks to boot! I was on a mission to find a pair or a couple pairs of shoes that were ergonomically designed, provided shock absorption, like my trusted running shoes, (as I planned to do lots of walking) were comfortable, light weight and provided airflow.
Best choices for sporty sandals
It was then that I was introduced to the Danish brand, Ecco. The company was founded in 1963 by Karl Toosbuy, the architect of the brand who launched his career with the same passion for footwear that he espouses today. Ecco's mission statement reveals that the company "innovate(s) thereby improving its "ability to make shoes that follow the foot". Ecco offers a comprehensive range of styles and colors, making your decision to find a well fitted, durable, sturdy sandal that's good for your feet easy to find.
ECCO Women's Yucatan Sandal

Available in 6 colors, ranging from black, royal blue to brown and sporty red, you're most definitely going to find a color that's right for you. The lightweight and anatomically molded EVA foot bed with soft microfiber cover ensures incredible comfort, as well as advanced stability. You will feel comfortable yet also very secure, due to the superior grip and traction. Especially suited to outdoor terrain means you can walk on any surface from the street, pavement, a rocky hiking trail to the beach. Yucatan Sandals are accepted by the American Podiatric Medical Association, proving that these are indeed good for your feet. Made with soft Nubuck leather, you immediately feel the quality and robustness of the sandals.
The neoprene textile linings offer soft padding for your feet. They boast a sporty look that makes them the ideal replacement for your running shoes during your tropical/beach destination vacation. The fit is exact. Even those with slender feet can be rest assured that your feet won't slip and slide like what too often occurs in many other sandals. They're so surprisingly lightweight with a specially designed tread pattern for the greatest comfort. The dual hook and loop closures provide additional support, security and stability. The wonderful 'Receptor' technology supports "outdoor performance by making the most of the foot's own natural systems for heel strike, mid-stance and push-off". If this description reminds of a running shoe, well that's appropriate, as you can leave your running shoes at home when you have a pair of Yucatan sandals in your luggage.
In keeping with the running shoes comparison is the price. This is not a usual pair of flimsy sandals and therefore they're on the more expensive side. However, if you were to purchase a great pair of high performance running shoes you would expect to pay the same price. Having worn these at the beach, through the sand, even at the shoreline resulting in wet shoes, the sandals maintained their shape and fit, which is most definitely important. Be careful with suntan oils, as unfortunately I was a tad careless. While the coconut fragrance was lovely, the minor stains were not as welcomed, so avoid spilling suntan oil on them, as trust me, they don't recover so easily. My only criticism and most people wouldn't live in them, literally everyday for the entire summer, is that despite constant washing and spraying, an odor became very apparent and therefore their lifespan was limited.
Ecco obviously realized and remedied the only problem that I noticed; the odor after continual wear outdoors. The company cleverly designed a new and improved version of the Yucatan Sandal, appropriately named Yucatan 11 Outdoor Sandal. The inclusion of the dual density agion treated covered CMEVA foot bed is the perfect solution for odor free sandals.
Hi-Tec Women's Aurora Walking Sandal

Hi-Tec Sports was founded by Frank van Wezel in 1974. Innovation and sport have been in the company's blood from the very beginning. In fact, the first shoe created was a squash shoe and the first lightweight hiking boot is probably what the brand is most famous for. Even today, people associate Hi-Tec with hiking boots and in 1995 Hi-Tec became the official shoe of the Wimbledon tennis championships. It's no surprise that the brand is instantly recognizable when one thinks of sports shoes. The founder and chairman's message urging people to reconnect with nature and the outdoors can be viewed at this very moment via the company's website.
In keeping with this sports background, it was interesting to find the Aurora sandal as a wonderful and very affordable alternative to take on your tropical destination vacation.
The Women's Aurora Water Sandal is a comfortable, well fitting strap sandal that is very lightweight. The sandal offers a sculpted EVA midsole and foot bed that are designed for comfort, stability and support. The outsole ensures traction, ease and durability due to the incredible technology created by Vibram; globally recognized as the world leader is excellent performance outsoles. When deciding to go for a long walk in the heat, it's comforting to know that the soft neoprene fabric on the heel and lining helps prevent the dreaded chafing and rubbing that are common complaints of many sandals. The fully adjustable straps are a terrific design feature.
The sandals feature three adjustable straps and a side release buckle, enabling you to adjust the straps easily and fit them to your foot. This ensures your feet don't slide around in them and provides definite security. However, all these straps and buckles might be too awkward and complicated for some people. It's possibly a downside of the sandals especially when you're in a rush and just wanting to 'get on' with your day, or after a full all-day wear merely trying to remove them quickly. The charcoal/purple color is quite lively but it would be good to have a few more colors to choose from. The sandals are however extremely affordable and probably why they are so popular.
Purchasing a pair of sturdy, durable, lightweight sandals for warmer climates is a fantastic alternative to your usual running shoes. These types of shoes enable you to enjoy long walks on the beach and more challenging rigorous activities like hiking and sightseeing while in the sun on your vacation abroad. Now that you have your feet 'covered' for your tropical/beach vacation, remember to use a sun-block, so that your face and body are also protected when having fun in the sun.
Most Read