Superfoot: The Most Powerful Foot-Related Superheroes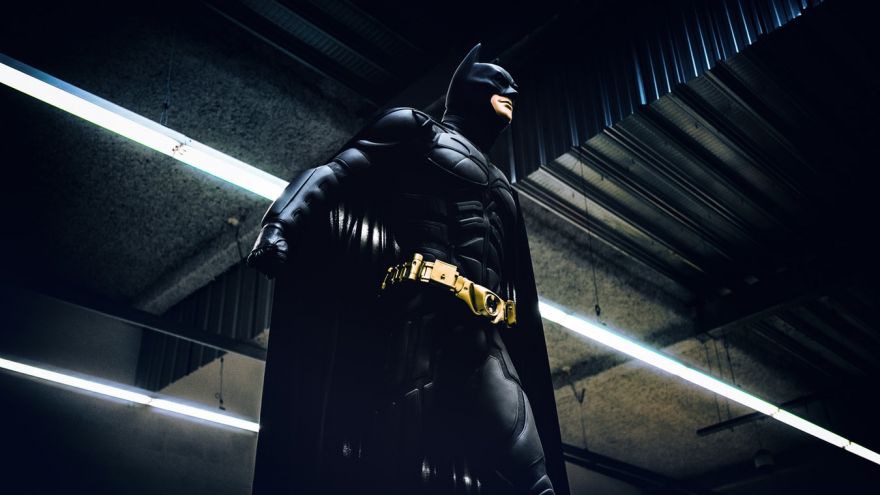 Superfoot: The Most Powerful Foot-Related Superheroes
www.walkjogrun.net

Wonder Woman:
The Amazon doesn't just want something functional, she wants something fashionable as well. A pair of Cole Haan Hellens with responsive cushioning and two heel height options is just the ticket. Now she can stomp Nazis and look great while doing it.

The Hulk:
You know why the Hulk always busts out of his shoes when he transforms? Because he's never found the right-fitting shoe. What Bruce Banner needs is a pair of Green Heritage Superfeet Insoles. Then his feet will be so comfortable, he won't get mad.

Batman:
Let's face it, he's the man and can always figure out a way to beat the bad guy. That's why Bruce Wayne has got to rock a pair of Ryno Gear CoolMax. These combat boots are perfect for hiding gadgets and kicking the Joker's teeth in. But you better make them in black or forget it.

Spiderman:
I know what you're saying, Spiderman doesn't need shoes because he can already stick to buildings. But can you imagine how cold those buildings must be on your bare feet in New York, in the winter? If Mysterio or the Rhino attacks near Christmas, you'd better hope Peter Parker has a pair of Vibram FiveFingers KSO's handy or you'd better call Aquaman.

Elastigirl:
Mrs. Incredible has her hands full raising a family, balancing a career and saving the world. She needs a shoe that can keep up. TOMS Desert suede shoe with padded insole and wood heel is just the ticket. The comfortable shoe will allow her to fight crime, look good and still get home in time to cook dinner for the kids.

Judge Dredd:
While not technically a superhero in the classic sense, in the future, Dredd is about the best you can do. So when you're stomping on the face of some criminal mutant from the wasteland, you'd better have a pair of White Ledges. They're waterproof so the blood just washes right off.

Quicksilver: The X-men's version of the Flash needs a decent running shoe and probably a better haircut, let's be honest. But with a pair of Mizuno Wave Rider 21's with supportive and breathable upper mesh, no one's going to be looking at his head anyway.

The Flash:
When you're the Flash and literally running so fast you can go back in time, you have to have a good running shoe. Or at least something like the ASICS GEL Venture 6 that's good for Parkour, which you might have to do running over dinosaurs, pirates and futuristic spacemen.

The Silver Surfer: Sure, his powers don't seem foot-related, but how else is going to surf the cosmos on that board? Without a good tread and decent arch support, he might slide right off into an asteroid or a sun. The surfer could definitely sport a pair of DC Court Graffik SE's so he won't just be the Herald of Galactus, but the Herald of Good Taste.
Written by Tony DiGerolamo
Copyright 2019
Most Read