Must Haves to Pack on your Spring Break Vacation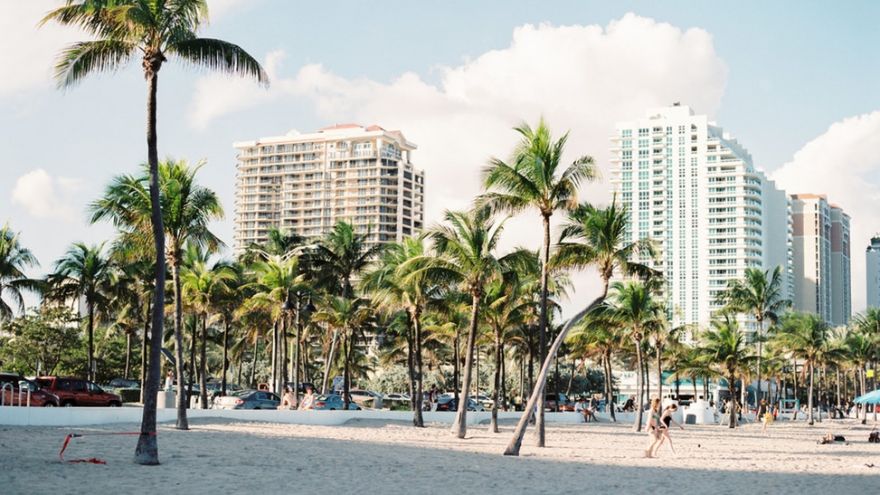 Must Haves to Pack on your Spring Break Vacation
www.walkjogrun.net
How is Spring Break already here? It feels like just yesterday I was putting up my Christmas tree and playing with my dog in the snow, and now suddenly the sun is out, the nights are longer and everyone is about to get on a plane and head somewhere tropical for a couple of weeks. Although fun, spring break can also be very stressful because there is so much to do leading up to your time away. The number one thing to do is check the weather wherever you are going to make packing for the trip so much easier. You don't want to have a suitcase full of shorts and get to Florida only to find out it's supposed to rain for a week straight.
Taking a little extra time to plan and pack ahead of time will make for a stress-free morning the day of your flight and won't have you throwing unnecessary last minute tops in your suitcase out of pure panic and stress. Make a list, check it twice, and make sure everything mentioned below is on it, because these are the essentials you will need this spring break!
Footwear
Shoes can be one of the hardest things to pack because not only do they take up so much space in your luggage but it can also be hard to judge how many you will truly need while away. I always say to never pack any kind of disposable shoe like flip flops, because you can buy them for $2 anywhere you go and they take up unnecessary space. Stick with the essentials.

Sneakers
Usually the footwear I choose to wear on the plane anyway, so again, no taking up any luggage space and great for any activity that will require walking or being overly active. I don't recommend taking your favorite pair of perfectly white sneakers, but some sleek shoes that will do their job but still look cute, like Vans are perfect.

Nice Sandals
All you need to bring is a solid pair of neutral colored sandals that will match with almost every outfit you pack and hold up over the course of your trip. When you aren't wearing your sneakers, you will most likely be wearing these, so a small wedge heel could work, but nothing more. Again, buy flip flops once you arrive, and use those as everyday beach footwear, and keep your sandals for nicer activities like brunch or shopping.

Heels
Depending on what you have planned for your trip, a nice pair of sandals may not cut it for fancy footwear, so if needed, pack a simple pair of heels to wear to a nice dinner. I always pack a pair and rarely end up wearing them, but if you are sure you will get use out of them throw some in your suitcase.
Dresses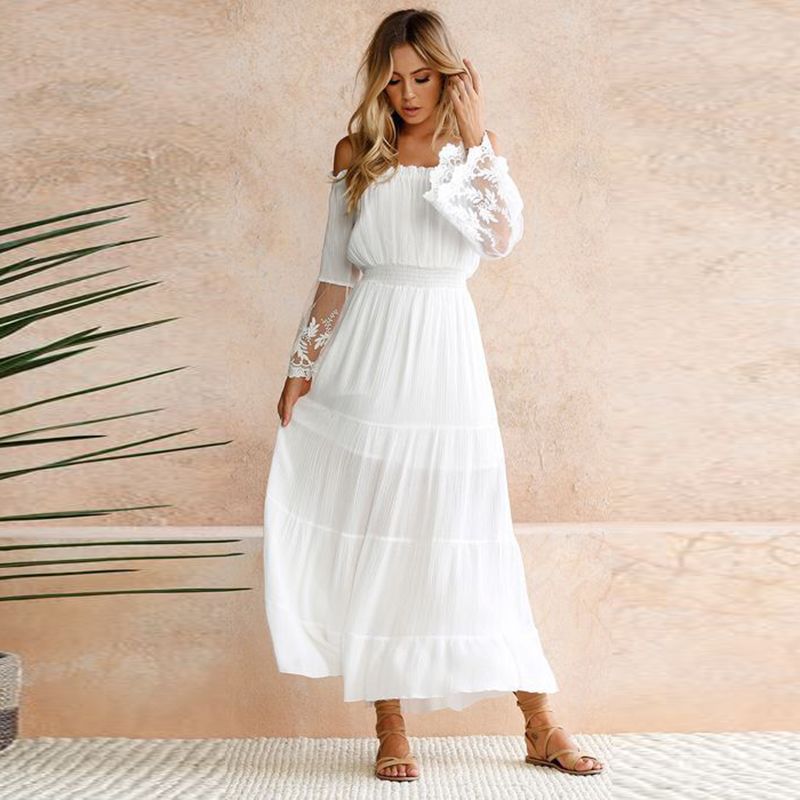 It is very easy to get carried away and start throwing all of your sundresses into your bag, I know, you've waited months and months to get to wear them again, but chances are you will probably wear the same two for the entirety of your trip and the others will just be a waste of space. Keep the dresses down to a minimum and pack ones that are very versatile and that you can see yourself wearing for many activities.
Bathing Suits
Do not spend the month leading up to your trip online shopping for 10+ swimsuits, because they are another item that is very easy to overpack that you will not wear. It is great to feel good about your beach body, and want to show it off, but you will not get use out of more than four swimsuits. Instead of packing every bikini you own, narrow down the ones that really make you feel your best and that you feel you gravitate towards and go for those.


Bikinis
If you are going on your trip for the sake of laying by the beach or pool in order to get a tan, thenbikinis should be what you focus on packing. All you need are two that make you feel confident and that fit well. Neon is very in this spring and summer, or a hot neon green bikini will look fire.

One Piece
Great for water activities, and for those who like feeling slightly more covered and secure in their bathing suit. If this is all you plan on wearing, pack a few, if you are bring one and two pieces, bring two of each.

Coverup
A good coverup is perfect for a vacation, it makes going to the beach so much easier and saves you from having to get completely undressed. They are so easy to throw on and there are so many different types to choose from. My current favorite is high waisted crochet drawstring pants: they cover you, so you can feel comfortable going into a bar after your day on the beach, but still look super sexy.
Hats




You may not like the way hats look on you, but protect your head while out in the sun, please. This is the easiest way to prevent heat stroke, headaches and overheating. Whether you just want to throw on a dad hat, or want a big sun hat, always cover your head while laying out. These are also an easy thing to buy once at your destination if you don't feel like packing one.
Bottoms
There are so many different bottoms to choose from and pack so I always try to think about what I will actually wear while there. If I don't think I will wear a pair of bottoms at least twice, I don't pack them.


Jeans
It's always good to have one pair of jeans with you, just in case the weather turns bad or in the evening it cools down and your legs get chilly. Jeans can be a bulky item to pack, so wearing them on the plane will keep the space freed up in your bag but still allow you to bring them. Opt for some comfy mum jeans, nothing too tight like skinny jeans that you will probably be too hot in.

Shorts
What you will most likely be wearing the most are shorts, so pack ones that will go with every outfit and that you won't need to wash frequently. Avoid white shorts altogether and stick with denim or darker cotton materials.

Pants/Jumpsuits
Always bring a pair of cotton pants or a jumpsuit, they are effortless, easy to throw on and will probably be something you gravitate to when it's too hot to think about getting dressed in denim.
Tops
Keep it simple when it comes to shirts, you don't need as many as you think, trust me. Of course, it all depends on where you are going and the vibe you are going for, but we have all been there, where you pack half of your wardrobe and end up wearing the same thing the entire week.

Tanks and Tees
You will easily get the most use out of basic flowy tank tops and t-shirts, because you can pair them with everything and you won't overheat in them. I like to pack one or two fitted tank tops that make me feel good, and a nice white tee that I can dress up or down.

Bodysuits
There are so many different styles of bodysuits, from basics, to flowy and printed and everything in between. They are so easy to style, easy to throw on, and really look great with any bottoms.
Most Read