King Arthur and the Knights of the Round Table and the Shoes They Should've Worn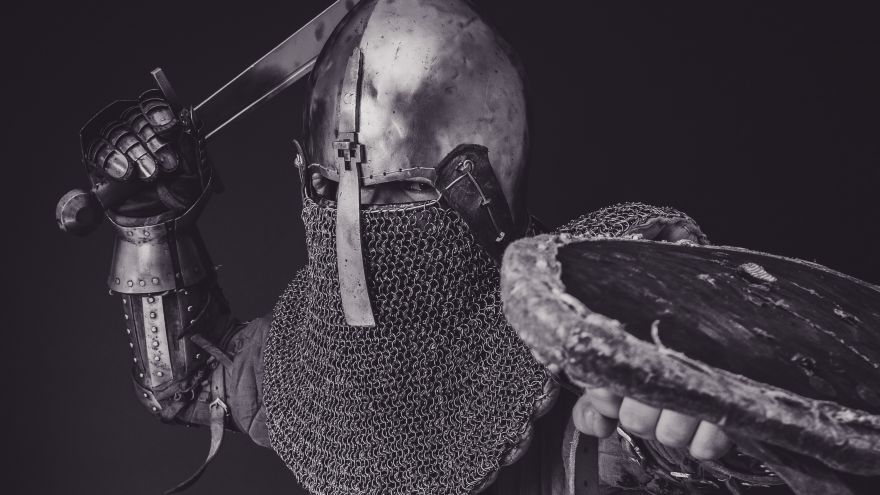 King Arthur and the Knights of the Round Table and the Shoes They Should've Worn
www.walkjogrun.net
Sir Gawain was pretty mysterious but was one of Arthur's most chivalrous knights. He would've to enjoy questing in a pair of Mizuno Wave Inspire 15's with U4ic Midsoles and premium sockliners. Then he would've finally kicked the ass of that Green Knight who wouldn't leave him alone.
Sir Percival went on the search for the Holy Grail. He worked his armored butt off to find it, so he would've needed a shoe that worked just as hard. Thorogood American Heritage work book has zero discomfort after hours of wear and high-quality stitching. You can look like a slouch when you finish a quest.
Sir Galahad actually got the Holy Grail because he was the only one pure enough to carry it. He needed a shoe just as pure, like the Nike Air Zoom Structure 21's with two types of air cushioning and dynamic fit technology. When you have a pure soul, you need a shoe of pure comfort.
Sir Modred was the bad knight who would eventually kill Arthur. Being evil is a lot of work, so you need a comfortable shoe to relieve all the stress that comes with being a villain. The Geox Ailand A's with suede detailing and breathable outsole will fit the biggest feet and the blackest of hearts.

Bors the Younger was one of the best knights, but he should've been more careful around rabbits. If he had been wearing a pair of fast Mizuno Wave Inspire 15's with mesh uppers and premium sockliner, he might have lived to run away.
Sir Tristan was a figure of tragic love with his girl, Isolde. He'd need a good shoe to impress her and her family. The Super 550's are lightweight, durable and slip resistant. So if the king isn't impressed, at least he'll be ready to run away with Isolde.
Sir Lamorak is a lesser known knight, but he was the strongest. A big fella like this needs a big shoe, like the Ryno Gear CoolMax combat boot. It has a zipper closure, removeable footbed and moisture wicking lining. It's the perfect boot for charging into battle or slaying a dragon.
Sir Lancelot couldn't keep it in his pants when it came to Arthur's queen. He definitely needed a running shoe, otherwise Arthur is going to kill him. Merrell Vapor Glove 4's are good ground free and lightweight, perfect for sneaking around the back of your king.
Merlin wasn't technically a knight, but was an important part of the Arthur crew. He was an older guy, so he probably needed a good shoe for foot pain. Brooks Adrenaline GTS 19's have high-energizing cushioning and HPR Plus, so that the best magic won't come from his fingers, but his feet.
King Arthur was also a knight and had to be the best. He needs a kingly shoe like the Mizuno Wave Rider 21 with carbon rubber outsole and INTERCOOL System. They also provide stability for when you're pulling magic swords out of rocks.
Most Read