Learn How To Soothe Your Sore Feet at Home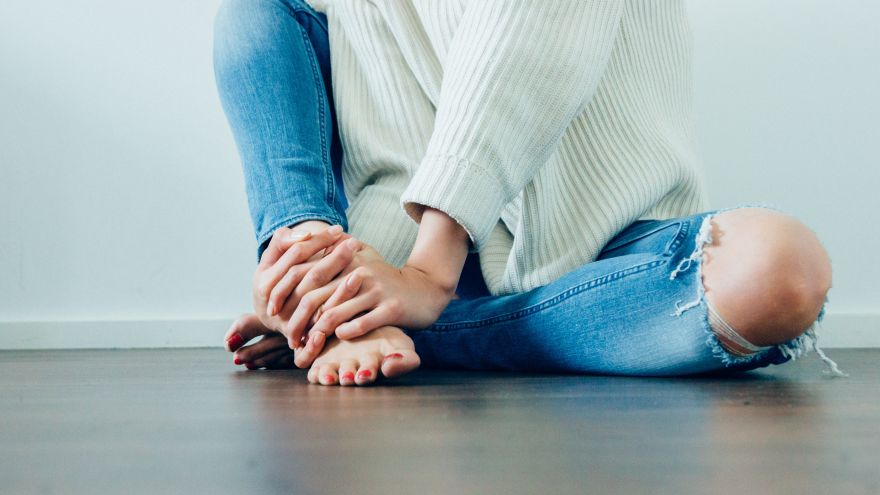 Learn How To Soothe Your Sore Feet at Home
www.walkjogrun.net

We've uncovered the facts and figures associated with foot pain, and the main suspects involved. Today we're going to talk about how to go about remedying the problem right at home! Of course, some cases must be addressed by a medical professional. However, there are some things I'd like to go over with you all. Some cases can be cured by simple lifestyle changes or a few minutes of foot-focused exercise. There are other ways to go about it, too, such as toe separators, massages, and more! We'll talk about just that today and get down to the nitty-gritty on solving your foot pain problems at home.
General Causes
If you're super curious about a more in-depth look at the causes, check out this article I wrote on it. However, I think it's important to also take a brief look at it in this article since the causes are a huge part of solving problems with pain. If you don't know what's going on, you have little chance to fix it.
Some of the aforementioned issues include:

Obesity

Being on your feet for extended periods

Incorrect shoe sizing

Tightness in your muscles, including your calves

Incorrect stretching before exercise
Bunions
… and more!
There's a seemingly endless list of causes, and it can be complicated putting your finger on the main cause. However, most people have a pretty solid idea of where, exactly, most of their problems are originating from. We'll talk about all sorts of specific problems in later blogs, so watch for those!
Soothing Sore Feet
Luckily, there are so many different ways to tackle the problem right at home. You're almost sure to find a way that works for you! Trying even a couple of these solutions can lead to much happier feet, and, as a result, a much happier you! So, let's get down to business. Brace yourselves for a flurry of fantastic foot pain remedies!
There you have it! You now have a toolbox full of options for foot pain relief. If none of these work, again, I implore you to seek out professional help and a solid diagnosis. Your feet are nothing to fu- uh, screw with. You know what I'm talking about. I don't really need to expand on that thought (although, in true form, I probably will). Feet are literally your main mode of transportation. Compromising them means compromising the health of the rest of your body, as well as your mobility. No bueno! Big no-no. Alright, I'm done.

That's all we've got today! Make sure to stay tuned for the best up-to-date info you need. We have many exciting articles on the horizon!
Most Read