How to Pair the Perfect Shoes with Skinny Jeans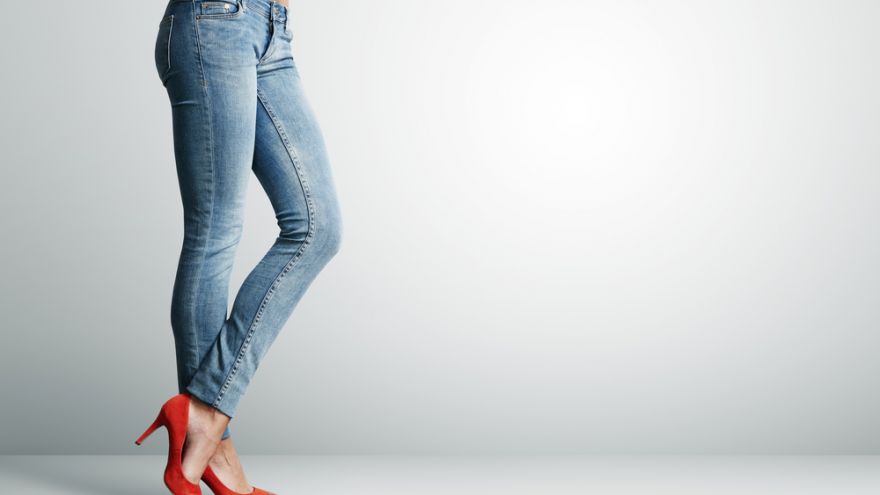 How to Pair the Perfect Shoes with Skinny Jeans
www.walkjogrun.net
Skinny Jeans make us feel amazing and stylish, regardless of the season. With their tapered look they definitely leave room for your shoes to be on display. So, you might ask, what are the best types of shoes to wear with these ankle snugging pants? First, you'll want to make sure you choose a shoe that is streamlined.
With this special silhouette that the jeans create, it is extremely important to find the right fit for your feet. Of course, style will always be tailored to what fits your personally. But, following some simple style tips will help you polish off the look that shows off the best version of you. Check out the list below and see which ones work best for you.
It goes without saying that the classic pump will go with almost anything. That is why it's important to remember that skinny jeans showcase your ankles and pumps will do just that. Go for either a small pointed toe or rounded toe for the best result. But, if you have large feet, try to stay away from the pointed toe, because that will only make your feet look bigger, especially in skinny jeans. You'll always feel sexy and fabulous.
Say it with a flat
Flats are a great finish to skinny jeans because they complement your look quite nicely. Not to mention, they are super comfortable and ready to slip on or off. Whether you're wearing a black pair for work or opting for animal print for a night out with the gals, pick a flat that will definitely keep your feet and ankle silhouette happy.
Boots, boots, and more boots
Whether they are tall or ankle length, boots are almost the pea to a skinny jeans' pod, especially during the cold season. Skinny jeans can tuck perfectly into these boots as long as you ensure there is no folding or rippling at the knee. If so, your jeans are too long or your shoes are too snug. Find the right boot for the right function. If you're looking for warmth, opt for snow or rain boots. If you're looking for a businessy dress, give long or ankle boots a try.
Tennis Shoes
Casual shoes are making their way out of the gym and onto the runways. A high top sneaker will give you that chic, casual look. High platform sneakers are now on display, next to heels, at your local shoe department store. Maybe you would rather go for the easy, breezy look? Then find yourself a comfortable pair of low tops like Converse or Keds. You can never go wrong with an all-white pair that goes with pretty much any color you're wearing.
Loaf of what?
Loafers are a great way to go from geek to chic. Like flats, they are easy to slip on and provide a modern, chic look. Of course, there is one for every personality so whether you're going for edgy or romantic, find the loafer that meets your needs.
Oxfords for the win
Oxfords are a great way to dress up your skinnies in no time. They are a great Fall essential and add a little bit of business to your outfit. Whether you like laces or not, choose from leather or suede for that final polished look.
Strap in
Strappy stilettos are not only sexy, but they're textual! With their variety in design, they really bring the attention down to your feet. You can also find low-heeled strappy shoes such as gladiator sandals. Especially for the summer months, these shoes are definitely the go-to for a casual day out for shopping.
As tempting as it is to wear flip flops, put on a pair of gladiator sandals to really finish off your outfit. Not to mention, they are a huge shoe trend! Bonus!
When it comes down to what NOT to wear with skinny jeans, the biggest recommendation is to steer clear of bulky and wide shoes/sandals.
They are large and add too much dimension to your ankles. Trust me, you do not want to look like you have duck feet. Remember that skinny jeans give the spotlight to your feet so do not provide a disservice by making them look bulky. As always, each gal has her own personal style and taste. Choose the styles that make you feel amazing. After all, that never goes out of style.
Most Read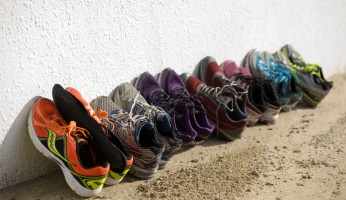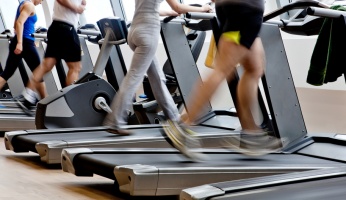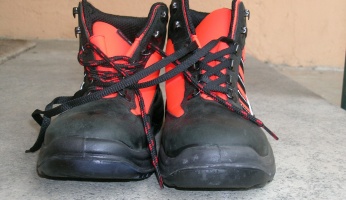 Subscribe to our Newsletter